Tori Ferrante
Tori is a writer and editor for the Checking In travel blog. She's a wine lover, dog mother and adventure seeker who revels in finding those little-known, hidden gem spots. Her travel niche includes super budget-friendly, couples weekend getaways, and her absolute favorite vacations are the ones where she gets to explore new places with her husband, Brooks, and her fur son, Deagon.
If you've ever been to our Holly Lake Resort, you know it's full of rustic charm and remote, outdoorsy nature trails. You may have also come across some colorful and creative rocks painted by our guests!

Our resort, located in Holly Lake Ranch, Texas, has a wonderful tradition of spreading kindness, love and positivity all around the property.

Guests are encouraged to paint rocks in their own artistic style, and then scatter them throughout the resort for all to admire and be inspired.

Want to bring this tradition to your own neighborhood? Push up your sleeves and follow the steps below to paint and create your own rock garden.

Place your artwork where your family, friends and neighbors can see them to share a smile with them this weekend!


You'll need:
Rocks
Paint (acrylic outdoor paint works best if you've got some nearby)
Small paintbrushes
A Sharpie (or even better, oil-based paint pens if you've got 'em on hand)
Bonus: Clear sealer and/or Mod Podge Outdoor will help them last longer outside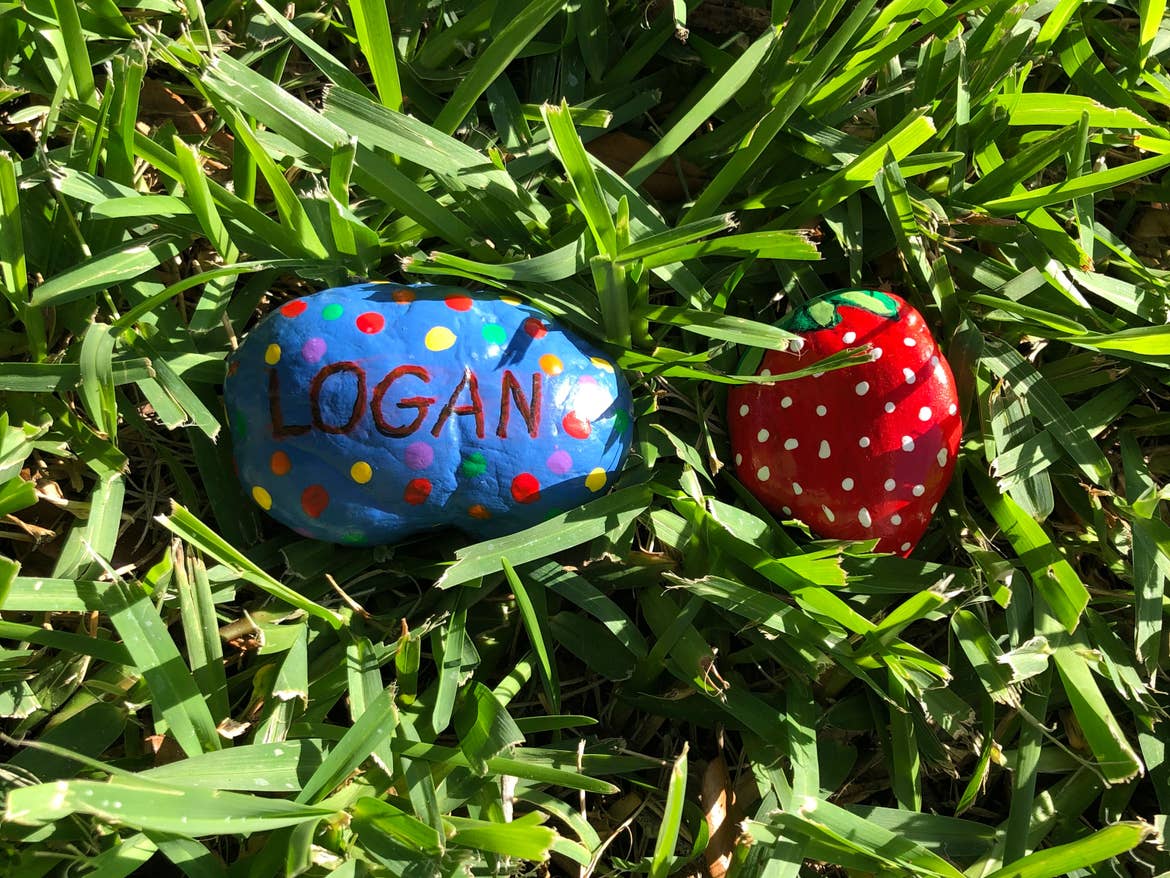 Step 1: Find some smooth, flat rocks.
You can paint on any rock, but ones with smooth surfaces will be easier. (You can also order some online — or safely buy some in-person from a craft or home improvement store.)


Step 2: Come up with some fun ideas.
Look up positive quotes, create a pretty design, write a feel-good message or maybe even paint a fun vacation theme, like something beachy or outdoorsy. Whatever you decide to do, be colorful, be creative and be YOU!


Step 3: Get painting!
Wash the rocks with soap and water to rub off any dirt and let them dry.

Optional: Then coat them with the sealer, if you have it. If not, don't worry!

Paint your rock using several coats, letting them dry between layers.

Before writing on them with paint pens or Sharpies, be sure to let the rocks dry fully.

Optional: If you've got some on hand, finish them off with a coat of Mod Podge Outdoor to protect your beautiful creations from elements like rain or dirt.


Step 4: Brighten someone's day.
Spread some positivity! Place your rocks along the sidewalk in front of your home, yard or anywhere in your neighborhood to make someone smile.


All information is subject to change. This article is a curated guide and is neither sponsored nor considered an official endorsement. Please be sure to check information directly with any/all tours, guides or companies for the most up-to-date and direct details.