Choose from one of these getaways and book today!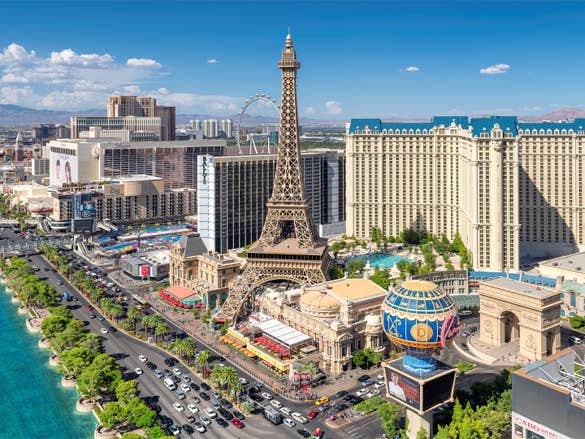 Las Vegas Cash-Back Getaway

$199 plus tax


4 day / 3 nights
Book this four-day excursion to Las Vegas, Nevada and prepare for an unforgettable time in the entertainment capital of world.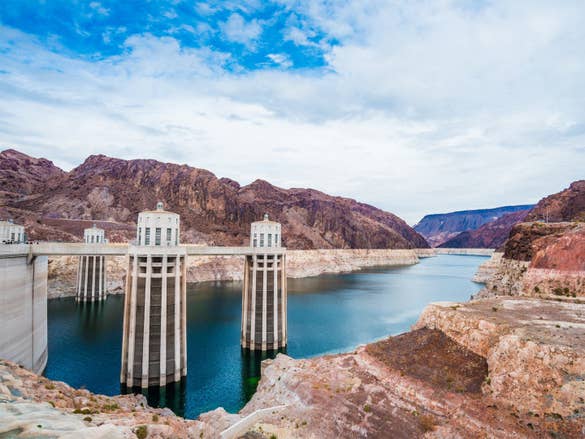 Las Vegas Resort Getaway

$249 plus tax


4 day / 3 nights
Book this four-day excursion to Holiday Inn Club Vacations at Desert Club Resort in Las Vegas, Nevada.

Electric Excitement and Activities for All Ages
The Las Vegas Strip is one of the most famous boulevards in the world. Non-stop entertainment, world-class casinos, top shows, incredible shopping and dining—it's all there for you to enjoy.

But there's another side to Las Vegas. There are family-friendly attractions nestled throughout, like an indoor theme park and free live outdoor entertainment at the Fremont Street Experience. Outside the city, visitors marvel at the Hoover Dam, Grand Canyon and Lake Mead National Recreation Area.
Activities and Dining
See the Strip
Take your time and enjoy the sights and sounds of the iconic hotels and casinos on world-famous Las Vegas Boulevard. From eye-popping neon lights to choreographed fountain shows, volcanic eruptions, pirate ship battles and fireworks, it's enough to blow you away.
Take in a Show
Drink in a dose of world-class Las Vegas entertainment. With everything from incredible Cirque de Soleil® shows and The Beatles™ LOVE™ to Shania Twain and Santana concerts, as well as gut-busting comedy and variety shows, you'll always be looking for an encore.
The Natural Wonder of the Grand Canyon
Why not take a vacation within your vacation by adding a sightseeing trip to Grand Canyon National Park? With daily tours to the South Rim in a VIP mini-coach or to the bottom of the canyon by helicopter, you're in a great position to experience the majesty.
Marvel at a Man-Made Wonder
Enjoy a fascinating tour of the Hoover Dam, one of the most impressive engineering wonders in the world. Then hop aboard a three-level, Mississippi-style paddle-wheeler for a cruise around Lake Mead, the largest man-made lake in the nation (courtesy of the dam).
Celebrity Chef Creations
Add some famous flavors to your vacation by sinking your teeth into gastronomical delights from the restaurants of renowned celebrity chefs. With choices such as Emeril Lagasse, Wolfgang Puck and Gordon Ramsey, you're sure to be satisfied by the inventions of culinary stars.
Dinner with a View
One of the best things about dinner in Las Vegas is the choice of spectacular views you can have from your table. From the Stratosphere high above the Strip to a skyline view from Fremont Street at Top of Binion's Steakhouse, Las Vegas restaurants offer much more than just a meal.