Wine & Dine Around the World
Your progressive culinary experience begins in the World Showcase at Epcot® at the Walt Disney World® Resort. After meeting your host at the International Gateway, you'll then be escorted to four global marketplaces, each offering a private culinary selection unique to their origin. Following four progressive stops, you'll arrive in Canada for a full, three-course dinner featuring entertainment. And just when you think your experience has come to a close, you'll be whisked off to the United Kingdom for a front-row view of the new Harmonious Fireworks Show. As an added bonus, you'll also enjoy VIP ride access to Soarin' Around the World at the end of the night.


Transportation will be provided to and from Orange Lake Resort and our experience. Please note some walking will be involved with this event (10 on a scale of 1–10*), which may include steps.


Call (888) 213-9990 to start booking your VIP Experience!


Event pricing does not include accommodations.
*For reference, 10 is about 1.5 miles.
Must be at least 16 years of age
Itinerary
Wednesday, Feb. 2, 2022 – Check-In & Welcome Party
7 p.m. Arrive to Welcome Party for dinner and cocktails
Location: River Island Grilling Company


Thursday, Feb. 3, 2022 – World Showcase Dining Experience
2 p.m. Transportation departs for Epcot® at the Walt Disney World® Resort
2:30 p.m. Arrive and enter through the security check point at the International Gateway entrance (side gate), with an escort to the first location for a welcome reception
3 p.m. Italy West Plaza Reception
4:30 p.m. France Rue de Paris Evening Cocktail
5:30 p.m. Morocco Hors d'oeuvres
6:30 p.m. Canada Terrace Dinner with a character greet
8 p.m. United Kingdom Lochside Dessert and Harmonious Fireworks Show
9:15 p.m. Guided walk to Soarin' Around the World
9:45 p.m. VIP Ride Access at Soarin' Around the World
10 p.m. Transportation departs for resort


Friday, Feb. 4, 2022 – [Optional] One-hour personalized owner update at pre-selected date and time


Saturday, Feb. 5, 2022 – Event check-out date (but you're welcome to stay longer!)


Participants in the VIP Experience have the option of signing a photo/video release form.


Details subject to change. Final itinerary available upon check-in.
Accommodations
Please note accommodations are not included in your event pricing and will need to be booked separately. Accommodations at Orange Lake Resort are required in order to participate in this VIP Experience. As a perk of attending this event, we're offering 25% off your reservation, up to one full week, as well as access to Signature Collection on a first-come, first-served basis. Ask about accommodations when you book by calling (888) 213-9990.

Membership Points

Utilize your vacation ownership to take a unique trip this year! You have the option of booking your experience accommodations with your membership points (depending on how many you own).

Buy Additional Points

Already used your annual points or don't have enough to cover the event stay? No worries! You can reserve accommodations for this incredible, guided experience by purchasing additional points.
About This Destination
When you're not out enjoying our guided experience, you'll have time to explore Orange Lake Resort. We offer a variety of amenities, such as:

Spacious accommodations
Seven sunbaked pools
Four golf courses and two mini golf courses
Eight restaurants and dining options
On-site resort shuttle and more


Learn more about Orange Lake Resort!


Get Directions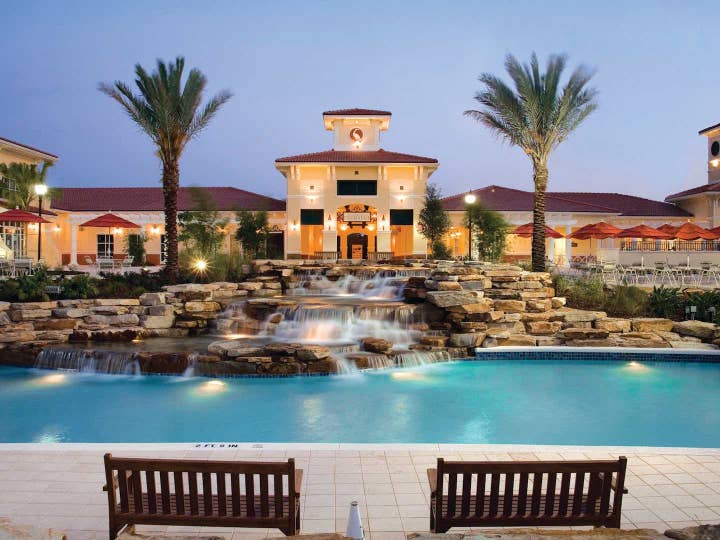 Safe Travels
Holiday Inn Club Vacations is committed to providing a safe resort experience for both guests and team members. Our Safe Travels program adds extra cleaning, even more space to spread out and ways everyone can do their part to safely enjoy our resorts.


Safe Travels Operates in Compliance With: