Countryside Cool Off
Have the kids been bugging you for some time at the pool? We've got a perfect one for them – and you! Relax in our massive pool and look out over the rolling green hills and waves of towering trees, or relax in our hot tub. This place is sweeter than cherry pie, so get on out here and get to relaxing!
Outdoor Pool
You've explored the history, parks and attractions Atlanta has to offer, trekked your way down trails to see beautiful waterfalls and hiked through breathtaking mountains for an adventure of a lifetime. But now it's time for a little TLC, don't you think? Our outdoor pool is the perfect spot for you to relax while the kids can swim, play and have a splashy fun time.


Hours: 10 a.m. to 10 p.m.


Opened seasonally from May to October.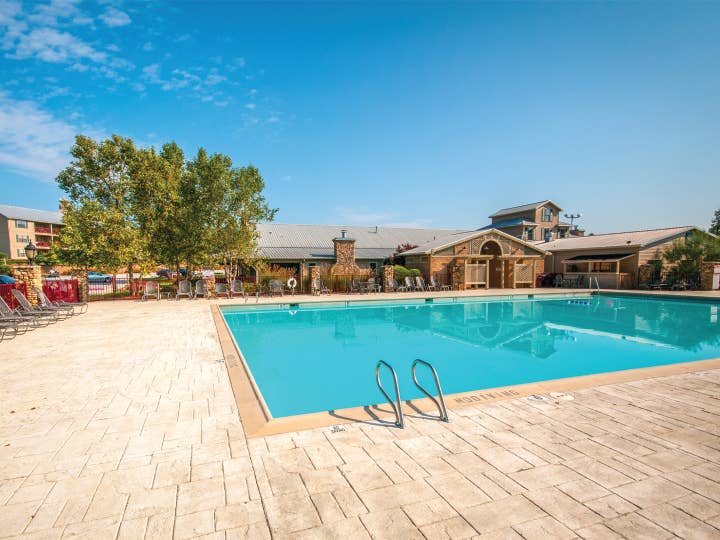 Hot Tub
If you just want to relax and unwind, come on out and let our cozy hot tub give you a nice, warm and bubbly hug. You can sit back, set your sights on that calming forest landscape and feel those aches, pains and every care just drift away.


Hours: 10 a.m. to 10 p.m.
Temporary Closure: The Hot Tub is currently closed due to state regulations.