Lasso Some Family Fun
Ready for some family fun, Hill Country style? At our Hill Country Resort, you can cook up some tasty grub on one of our grills, shoot some goals in our arcade, or go for an ace in the hole at our mini golf course.
Arcade
Ready for family game night, Hill Country-style? Don't worry. We're not talking calf roping or steer wrestling. We're talking skeeball and air hockey! Got some lone rangers in the family? We've got plenty of arcade games for them, too. Just round everybody up, head over to the arcade, and get ready to make some fun family memories.


Hours: 7 a.m. to 11 p.m.

Location: Registration Building by the Front Desk

Variety of activities available, including:
Basketball
Skeeball
Arcade games
Games of chance


*Prices vary per game.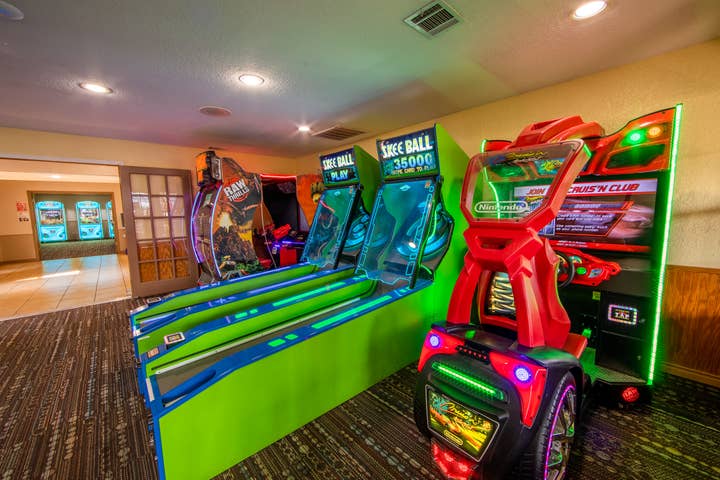 Mini Golf
As if the backdrop of Canyon Lake and the rolling hills wasn't enough, our mini golf course has trickling streams, covered bridges, and wishing wells to give you that true Hill Country experience. Yeah, we know it feels like you just stepped into a postcard, but snap out of it and focus on those putts! The kids will never let you hear the end of it. Oh, and did we mention that there's no charge to play? How much more perfect can it get?


Hours: 10 a.m. to 10 p.m.

Location: Next to Registration Building

Cost: FREE (clubs, golf balls, and score cards are free of charge and are available at the entrance to the Hill Country Mini Golf Course)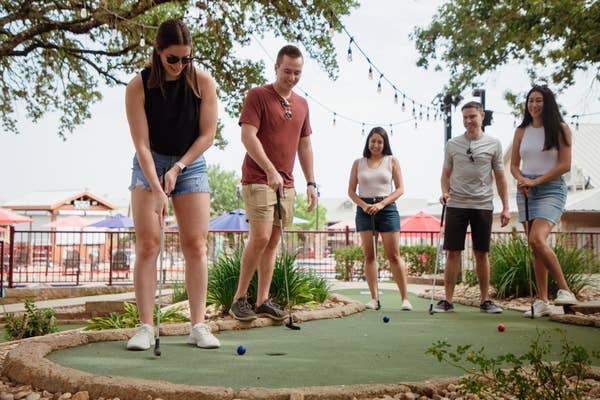 Sports Court
Looking to burn some calories while still enjoying the fresh Texas air? Make your way down to our tennis court! It's located right next to the Activity Center, and you can get in some practice or play a friendly match with the kiddos.


If you're looking to learn about the basics of tennis or take your skills to the next level, book our private, one-hour Beginner to Intermediate Tennis Lesson. It's facilitated by our Guest Engagement Tennis Professional right on our beautiful on-property tennis court.
Book Now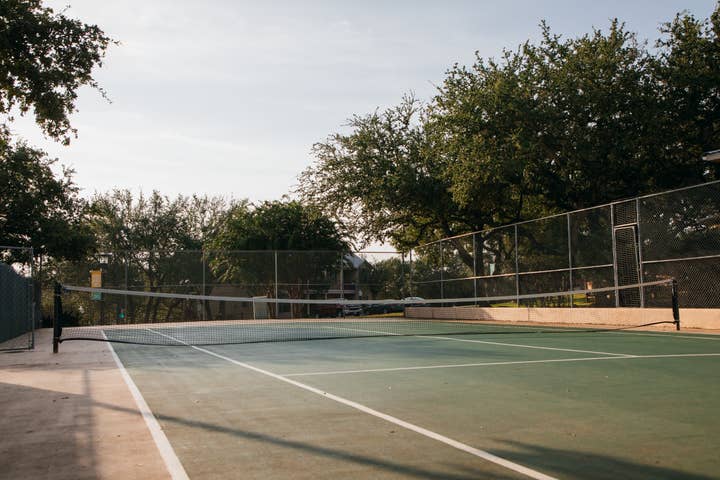 Barbecue Grills
What could be better than firing up the barbecue and grilling up some juicy meats while you look out over the green hills and sapphire waters of Canyon Lake? Kinda feels like you've wandered into your own wilderness retreat. But thankfully, you won't have to rough it here. We've got all the utensils you'll need to cook up the perfect meal for the whole family.


Hours: 24 hour use


Charcoal grills available outside most units
4-6 charcoal grills per building for high rise
Utensils available at the Front Desk free of charge