Rona Gindin
Rona is a travel writer who explores the world, yet she's most at home enjoying Orlando's natural, quirky and cultural attractions.
Website
Dreaming of a family vacation to Florida? While Orlando theme parks have re-opened, there are so many other things to do in Central Florida!

If you're looking to skip the rides and indoor activities this summer, you're in luck—Orlando outdoor adventures are everywhere.

(And our favorite part of exploring Florida in the summertime? Coming back to Orange Lake Resort afterward to cool off with a dip in the pool, tubing around the lazy river or just relaxing with a book in your—ahhh, air-conditioned!—villa.)

Not sure where to start? We asked local travel writer Rona Gindin to share where to go and what to do beyond the turnstiles.

She should know: she's been exploring Central Florida since 1996. (And she shared such a long list of ideas that it was hard to keep it to just 12!)

Check out our list of family-friendly Central Florida day trips below. It's full of fresh air and fun, with an emphasis on safety.

Information's always subject to change nowadays though, so just be sure to confirm the details before you head out.


1. Explore Natural Springs at Wekiwa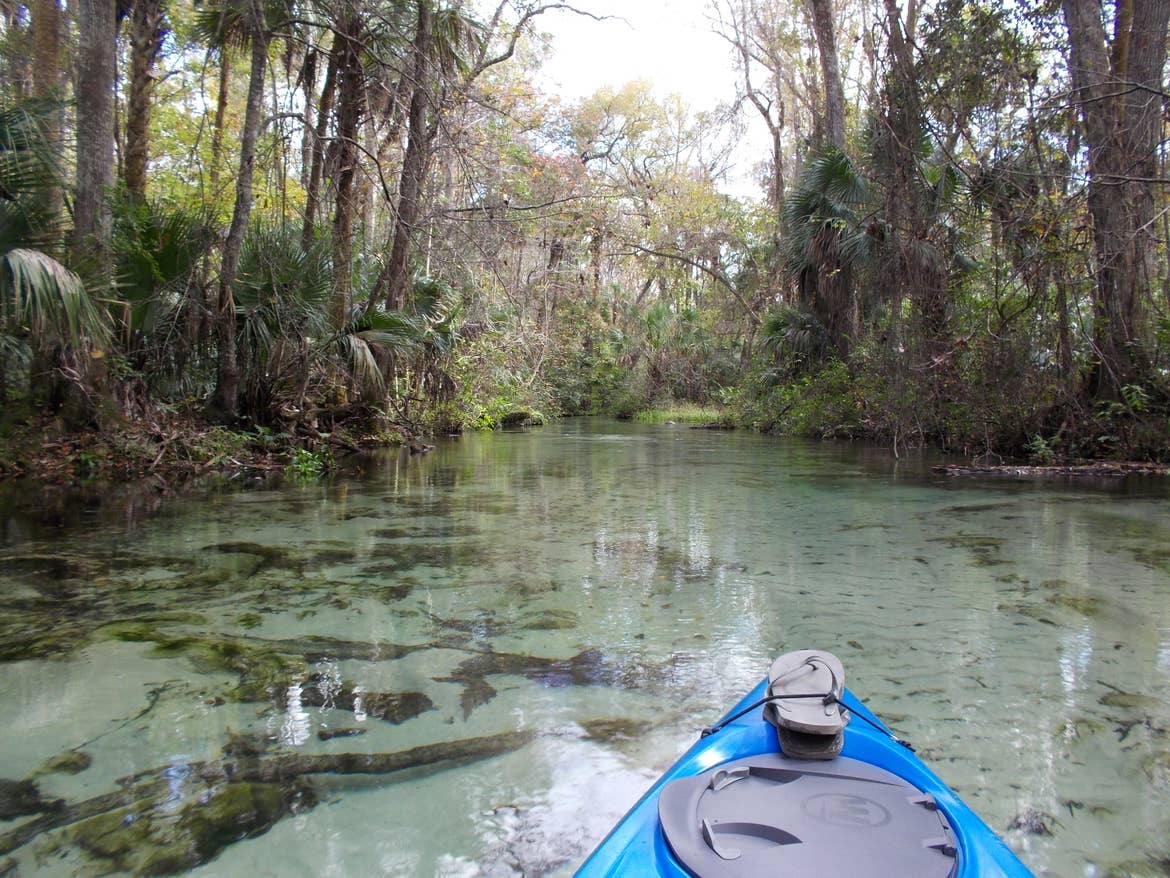 Dip into the naturally cool, emerald waters of Wekiwa Springs State Park, where 43 million gallons of water flow in daily to a natural pool framed by lush tropical greenery.

Rent a canoe or two and take the family paddling around the 16-mile Wekiva River (yes, slightly different spelling). You might even spot a wild turkey, white-tailed deer or gopher tortoise as you glide past wooded areas.

Not into canoeing? There are walking and running trails, swimming areas, picnic spots, snorkeling, birding, biking, fishing and even horseback riding, too.
Driving Distance from Orange Lake Resort
Price
Park entry is $6/vehicle
Canoes are $25/hour plus tax


Safety Info
Online "touchless" payment is available
Masks are required except when exercising
Visitors are expected to stay six feet apart
Bring along wipes for paddles and public restrooms
Once you hit the water, you'll be far from other people
Learn More
2. Drive Through a Safari Park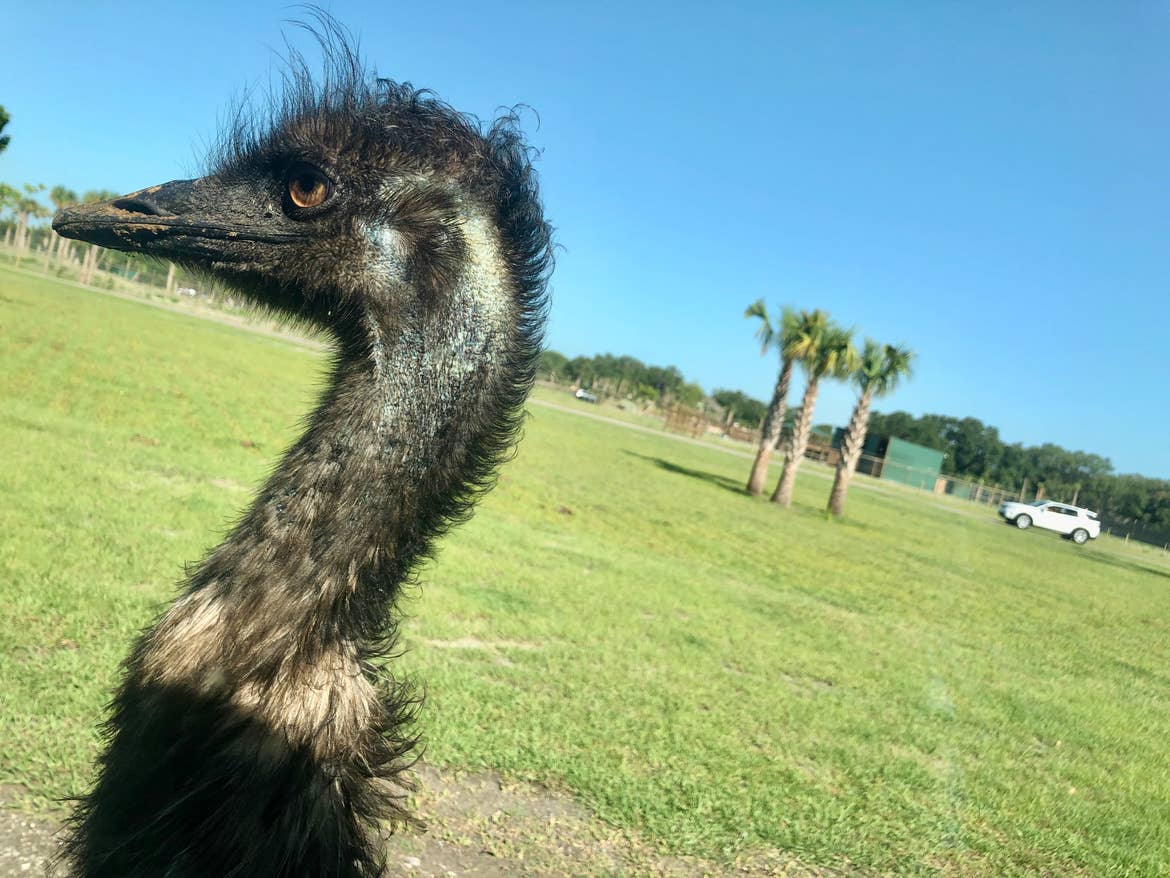 Photo credit: Rona Gindin

Not quite ready for Disney's Animal Kingdom® Theme Park? You'll feel like you're in Africa at Wild Florida as you cruise in the comfort of your own car around a two-mile loop while spotting wildebeest, zebras and oryxes.

There are 150 exotic animals to look for throughout the 85-acre property. Be sure to grab the paper scavenger hunt sheet offered at check-in to identify and keep track of them all.

Another option is Safari Wilderness, a more guided drive-thru safari. An expert in a lead ATV will broadcast fun info on the radio for you and your family. "There's a bunch of barasinghas over there on the right!" "See the nilgai? Look left."
Driving Distance from Orange Lake Resort
Wild Florida: Approximately 34 miles
Safari Wilderness: Approximately 34 miles


Price
Wild Florida: $29 for adults and $20 for kids. Less for Florida residents.
Safari Wilderness: $100/small vehicle on weekdays and $125 on weekends


Safety Info
Wild Florida: Pay in advance online or by phone. You'll be greeted by a masked representative and given the option to accept a paper IDing the animals.
Safari Wilderness: Pay in advance online or by phone. Call for more details.


Learn More
3. Kayak Through Glowing Waters Off Cape Canaveral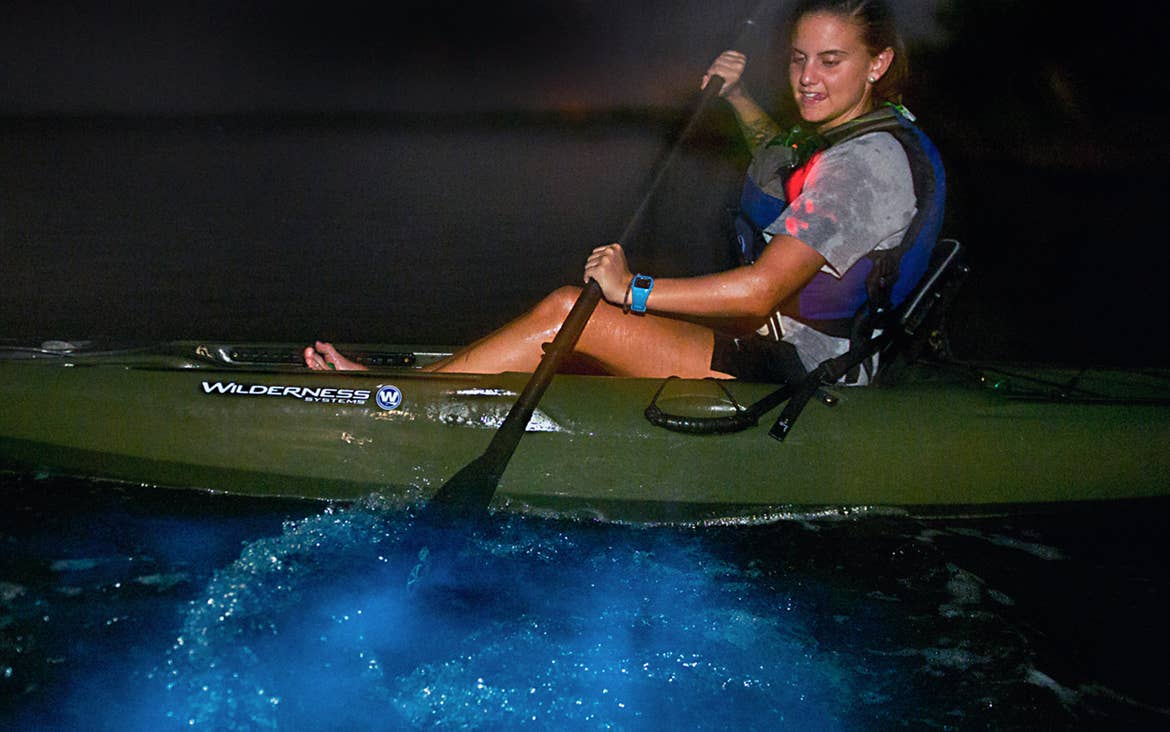 Photo courtesy of A Day Away Kayak Tours

Kayaking is fun, sure, but this experience will blow you away. Seasonally, after dark, the waters of Indian River and Mosquito Lagoon literally glow when your oar hits the Gatorade blue water.

That's because little organisms called dinoflagellates light up. It's called bioluminescence and seeing them is even more magical than it sounds.

(If you're visiting Cape Canaveral for a little couples' getaway, this is the perfect date activity.)

One tour operator option, A Day Away, hosts kayaking tours from several spots. And while Cape Canaveral is beautiful year-round, the best time to see the neon waters is at nighttime from June through early October.
Driving Distance from Orange Lake Resort
Price
$44.95/person on weekdays
$49.95 on weekends for 90 minutes


Safety Info
A Day Away Kayak Tours wipes down the boats after every tour.
All payment is touchless with advance online or phone payments.
Masks are optional for customers and guides since everyone will be naturally spaced out more than six feet apart out in the water in separate personal watercrafts.


Learn More
4. Sink Your Toes in the Sand at Four Great Beaches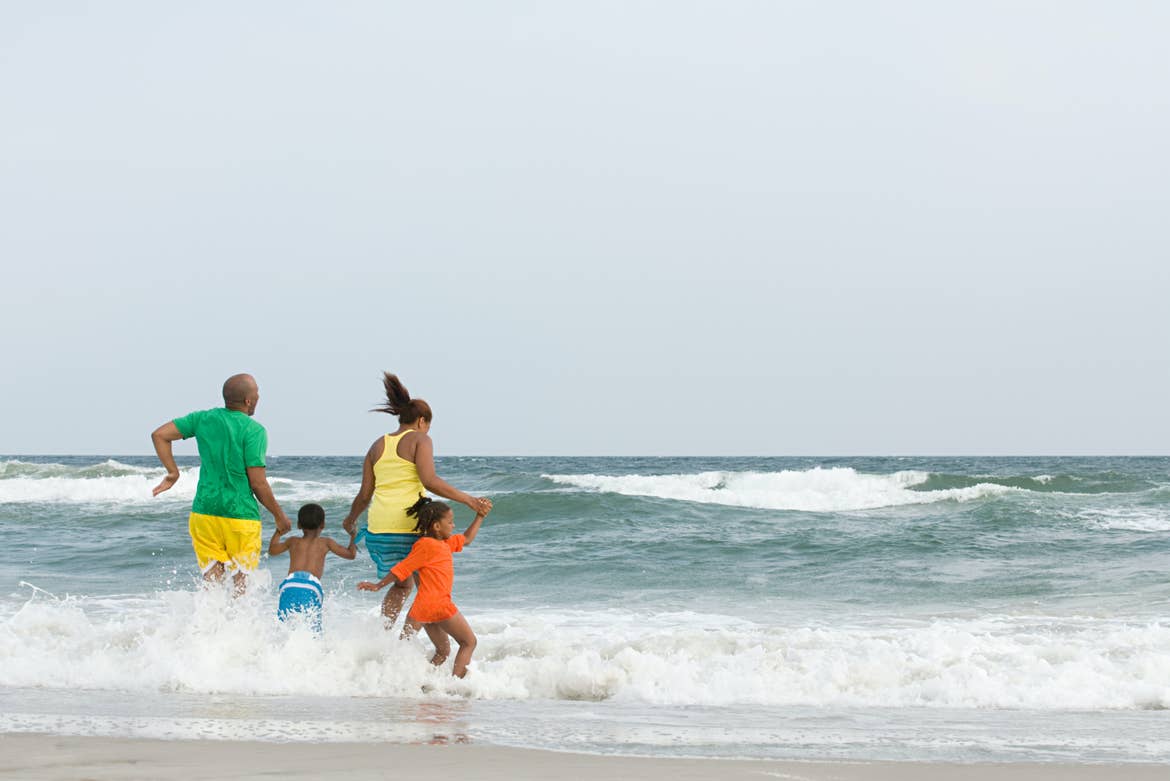 Hey, this is Florida after all. The Sunshine State is surrounded by water on three sides. How can you skip a day at the beach?!

Head east for a day on the Space Coast sands of Cocoa Beach, one the best Florida beaches, and its signature pier—where mom and dad can sneak in a fruity cocktail or two.

Steer northeast for quieter New Smyrna Beach—with an adorable downtown nearby and ice cream stands just about everywhere.

Take a family outing over to Daytona Beach with boardwalk rides a few steps from the sand and live music concerts at an outdoor bandshell.

Or, St. Pete Beach is worth the slightly longer drive if you crave great beachside restaurants, calmer Gulf waters, and sand that's white, wide and soft.
Driving Distance from Orange Lake Resort
Cocoa Beach: Approximately 73 miles
New Smyrna Beach: Approximately 80 miles
Daytona Beach: Approximately 79 miles
St. Pete Beach: Approximately 94 miles


Price
Free; parking may vary
Daytona Beach Bandshell concerts are $2/person and $10/person for VIP


Safety Info
Always pack lots of water and sunscreen. It's hot out there!
There's plenty of room to spread out on Florida beachlines, but head out early and during the weekdays to avoid the larger weekend crowds.
If you're not ready to dine out yet, pack a cooler lunch. You can grab some goodies before you leave Orange Lake by visiting the Marketplace.
The Daytona Beach Bandshell requires a screening questionnaire, temperature checks, face coverings and online ticket sales.


Learn More
5. Immerse Yourself in Nature at Nearby State Parks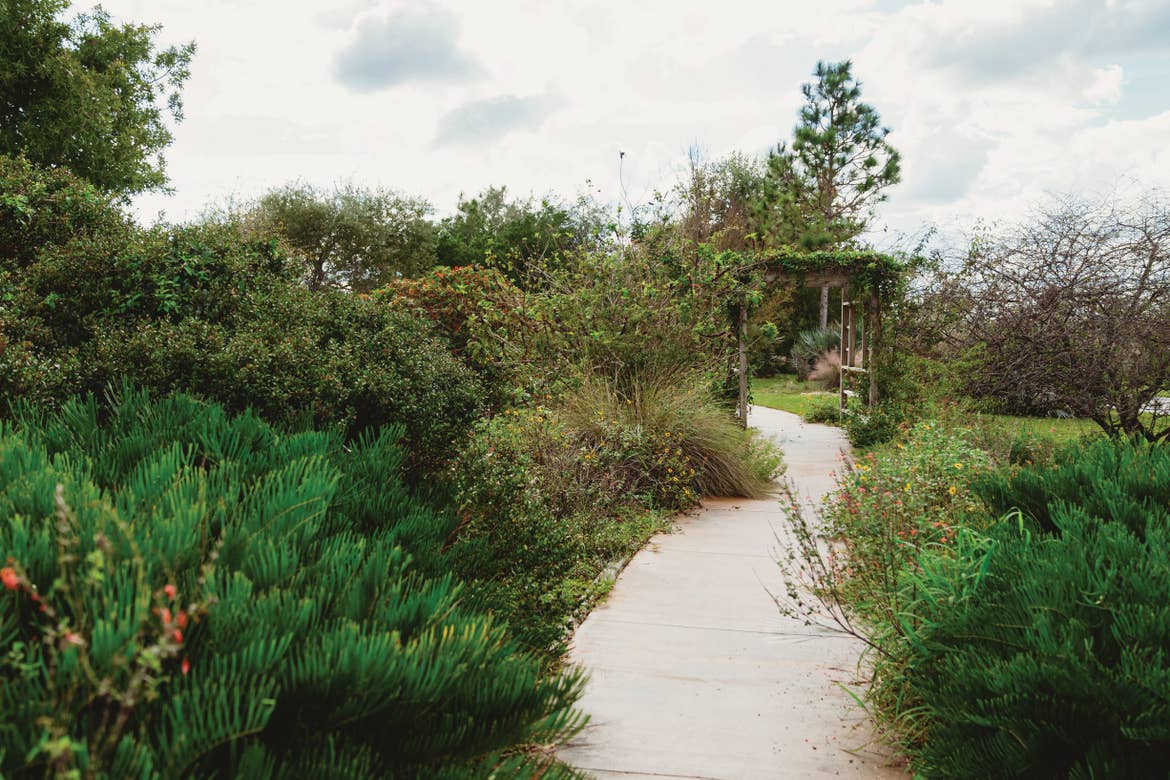 Photo courtesy of Florida State Parks

Take a break from smartphones and screen time by spending a day surrounded by nature—right near Orange Lake Resort. Lake Louisa State Park, a quick 20-minute drive away, has a whopping 10 lakes and 11 types of ecosystems.

Hike a short half-mile trail, or better yet walk, bike or horseback ride along the 20 miles of unpaved trails. You'll even find rolling hills, which are rare in Florida.

You can rent canoes, kayaks, bicycles and paddleboards. You might even spot a bald eagle or osprey overhead. (Summer science lesson complete, wink wink.)

While Lake Louisa is the closest state park to drive to from Orange Lake, we also love:
Little Big Econ State Forest, where you can hike a bunch of stunning and very different landscapes.
Blue Spring State Park, which is the place to see manatees at play, especially in cooler seasons.
(And while they're much further away to qualify as "day trips," don't forget Florida is home to three national parks, if you're up for tacking an adventure onto your trip before or after your stay at Orange Lake. They are Biscayne National Park in the Miami area, Dry Tortugas National Park in Key West, and Everglades National Park in Miami, Naples and Homestead.)
Driving Distance from Orange Lake Resort
Lake Louisa State Park: Approximately 18 miles
Blue Spring State Park: Approximately 57 miles


Price
Safety Info
Buy a single-use day pass, tours and sports rentals online in advance to avoid physical touch.
Ask at entry if/where/when masks are required.


Learn More
6. Have a Drive-in Family Movie Night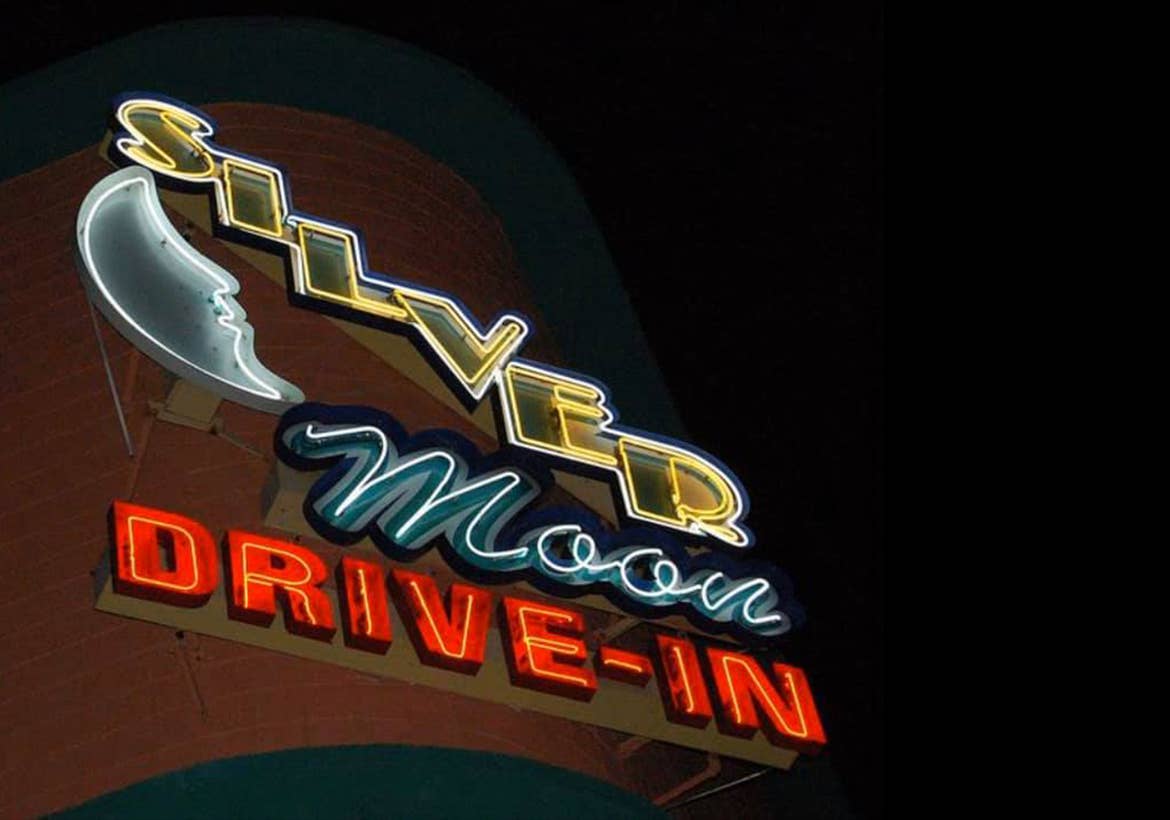 Photo courtesy of Silver Moon Drive-In Theatre

Enjoy a good old-fashioned family movie night at the drive-in, from the comfort of your own minivan or car. Silver Moon Drive-in Theatre has been offering this now-nostalgic service since 1948.

(Pro Tip: It also tops the charts as one of the most romantic Orlando date night activities.)

Park yourselves in front of one of two screens—show up half an hour early to get a good spot—and watch a first-run film, a classic or even a double feature. The sound comes through your FM radio.
Driving Distance from Orange Lake Resort
Price
$6 for adults and $2 for kids ages 4-9


Safety Info
Snack bar customers are asked to line up six feet apart.


Learn More
7. Catch and Release Bass Fishing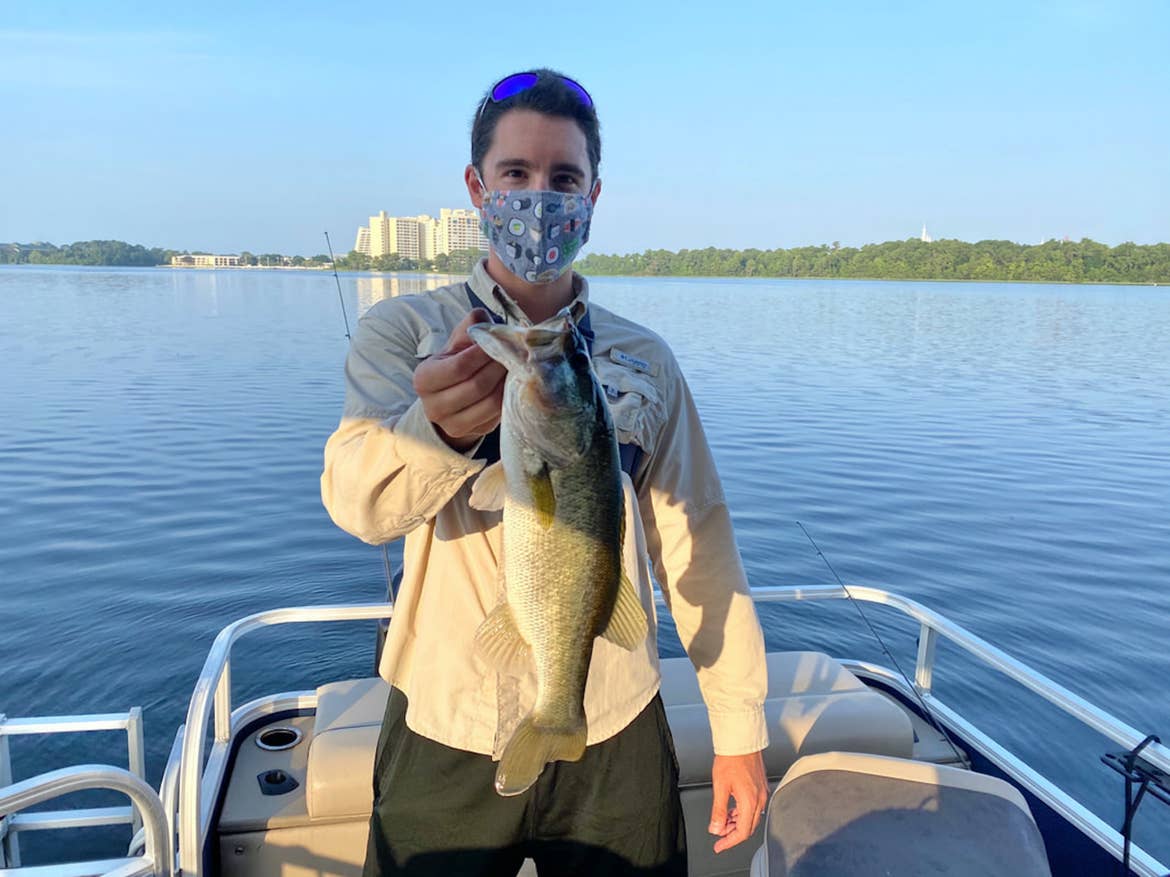 Photo credit: @MagicallyFit

Local Central Florida lakes are filled with bass for catch-and-release fishing, especially in Lake Kissimmee and Lake Toho. Pack your rod and try it yourself, or, if you're comfortable sharing a boat with a captain, head out with a guide.

You can pre-book on the fishanywhere.com website. (Just be sure to bring a smartphone or camera because you'll want a photo of your big catch!)

Or if you're looking for a little Disney magic outside the parks, Walt Disney World® Resort offers Take Me Fishing charters at eight marinas throughout the resort.
Driving Distance from Orange Lake Resort
Big Toho Marina: Approximately 16 miles
Disney's Fort Wilderness Marina: Approximately 11 miles


Price
FishAnywhere: from $190
Disney Take Me Fishing: from $270


Safety Info
Ask your captain about mask and hand sanitizing requirements.
On your own, stay away from other anglers, and when on land, be on the lookout for alligators.


Learn More
8. Stroll Through Bok Tower Gardens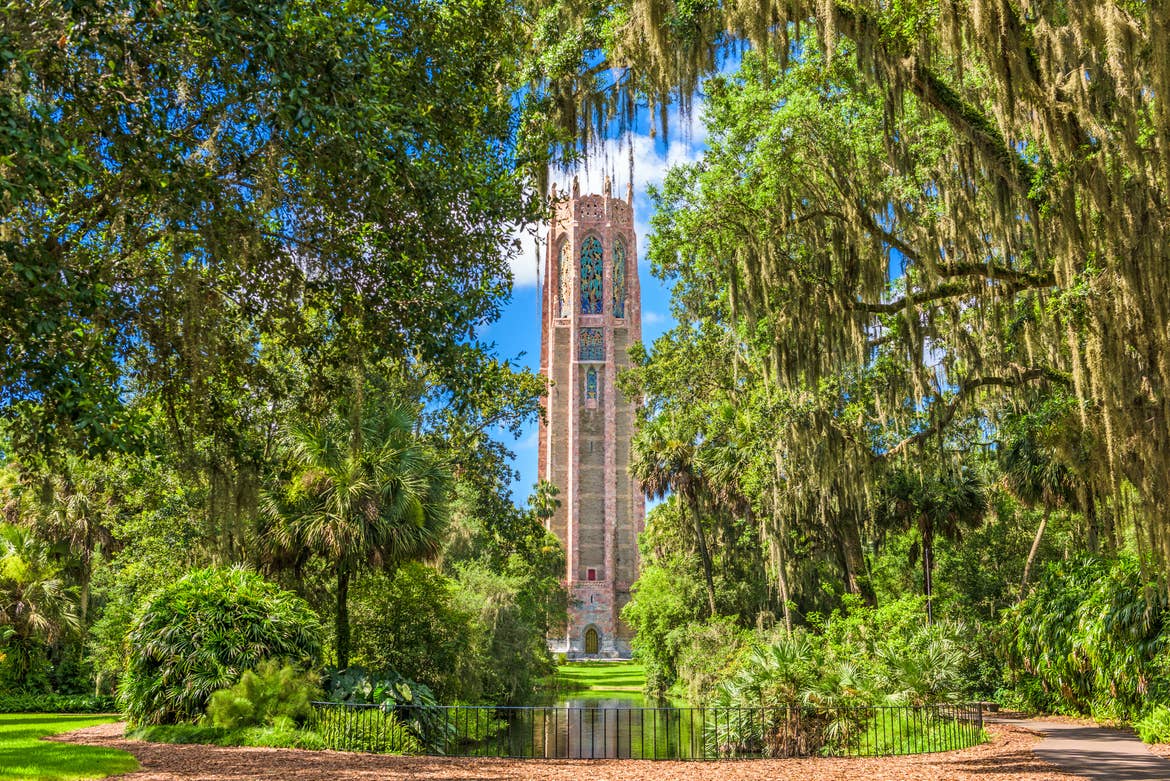 Photo courtesy of Bok Tower Gardens

Central Florida has a "central park" of its own, and it's both beautiful and musical. Designed by Frederick Law Olmsted Jr., the landscape architect behind New York City's Central Park, this floral oasis is called Bok Tower Gardens.

The flowers, herbs and greenery spread out around a 205-foot-tall, European-style carillon tower—with 60 bells! —that plays music in bursts throughout the day.

Wander around the 200 acres of azaleas, ferns, palms, camellias, gardens of rare endangered plants and more. Dig into a family picnic on the grounds or grab a bite to eat at the Blue Palmetto Café with safe online ordering and outside pick-up service.
Driving Distance from Orange Lake Resort
Price
$15 for adults and $5 for kids ages 5-12


Safety Info
Guests must keep six feet away from other guests and must wear masks at the entrance gate, when speaking with staff and when inside buildings.
Meals at Blue Palmetto Café can be ordered online and picked up outside.
Hand sanitizer is available throughout the gardens.


Learn more
9. Go Golfing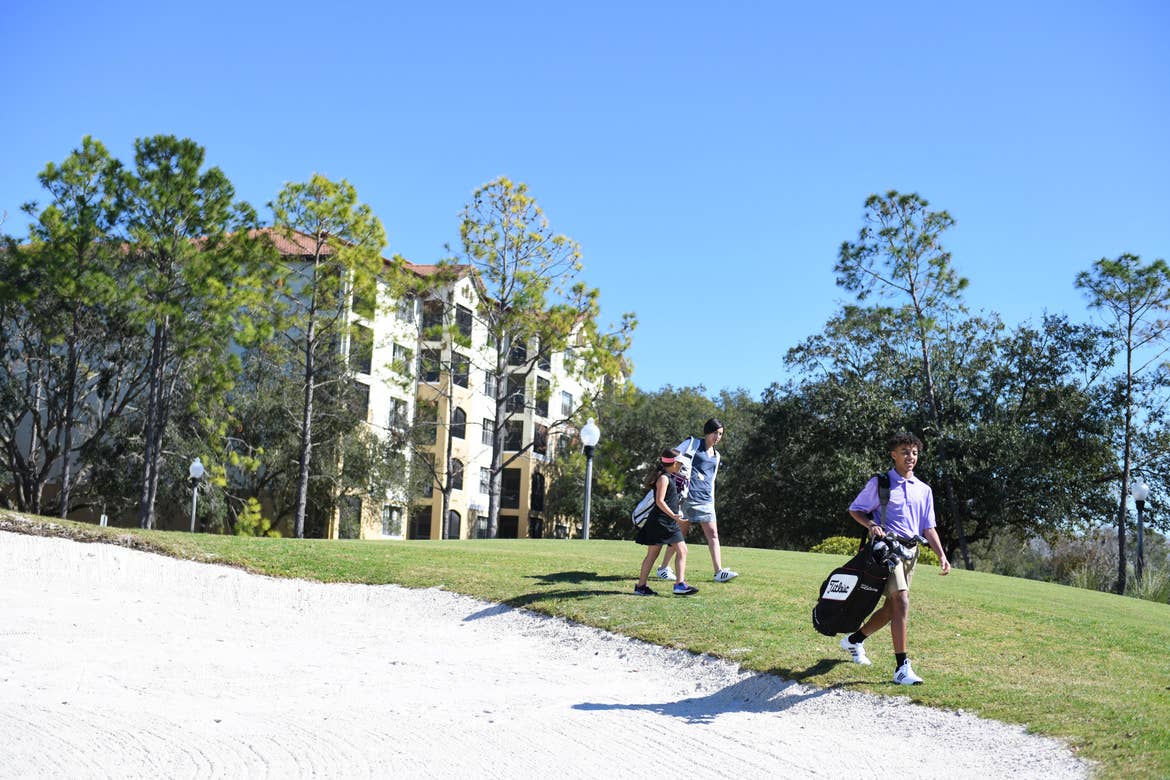 Photo featuring: @clarissalaskey

Orlando is warm year-round, so golf courses are just about everywhere. There are way too many to name, but it's safe to say you won't find the options lacking.

A popular course and tee time "finder" while on vacation is GolfNow. Bring your clubs and keep to your own group or rent clubs and take lessons—whatever you're most comfortable with.

And remember, you don't have to leave Orange Lake Resort to experience a championship golf course. The Legends at Orange Lake is an 18-hole course designed by Arnold Palmer, surrounded by towering pines and majestic oaks, with Scottish-style golf featured on the front nine and flowing waters and Carolina-esque fairways on the back nine.
Driving Distance from Orange Lake Resort
Steps away on property
Varied locally


Price
Varied
Legends at Orange Lake is from $24–$35 per player


Safety Info
Be sure to wipe down rented clubs and golf carts and wash your hands frequently.
The Legends at Orange Lake requires separate golf carts for non-family members.


Learn More
10. Paddleboard Orlando's Lakes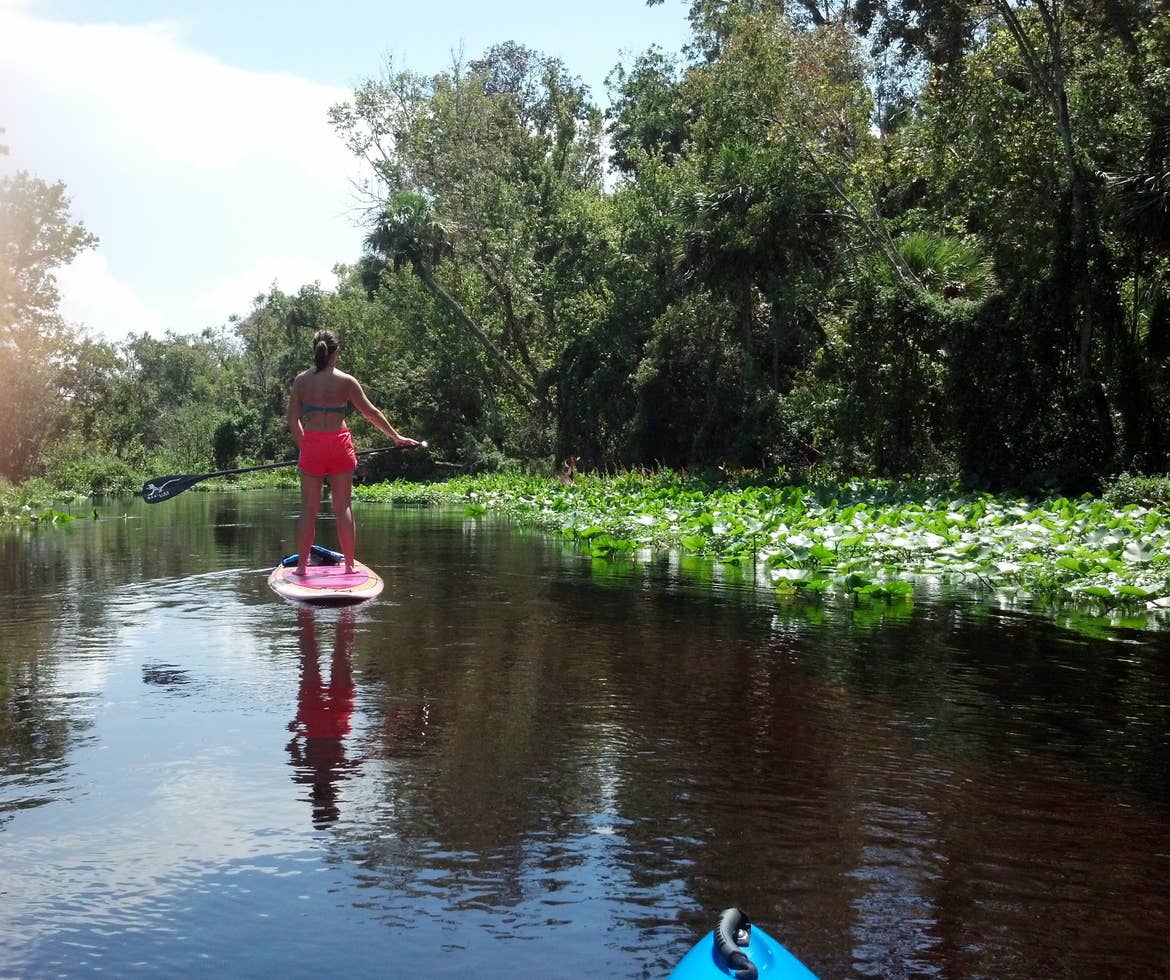 Orlando has many lakes, and their calm waters are perfect for paddleboarding beginners. You can rent a board at Ski World Orlando and walk it right across the street to Lake Ivanhoe near the city's downtown.

(Plus, when you're done, there are plenty of outdoor, counter-service places nearby to enjoy a nice cold beer after your paddle.)

Or stay a bit closer to your Orange Lake home away from home at Winter Haven Watersports. There, you can also scoot around the 22 Winter Haven Chain of Lakes or stay right at Lake Conine on a CraigCat, Jet Ski or pontoon.

Or really stay close to Orange Lake and join us for a paddleboard rental ride (and Jet Skis, swan boats, tubing, kayaks and pontoon boats) at Water's Edge Beach Club in West Village.
Driving Distance from Orange Lake Resort
Ski World/Lake Ivanhoe: Approximately 30 miles
Winter Haven Watersports: Approximately 27 miles


Price
Ski World Orlando: $25/hour
Winter Haven Watersports: $20/hour


Safety Info
Always watch out for gators and other paddlers.
Ski World Orlando: Equipment is wiped down upon request.
Winter Haven Watersports: After every use, paddleboard equipment is wiped down and life jackets are rinsed in hot, soapy water.


Learn More
11. Take a Family Bike Ride Through the West Orange Trail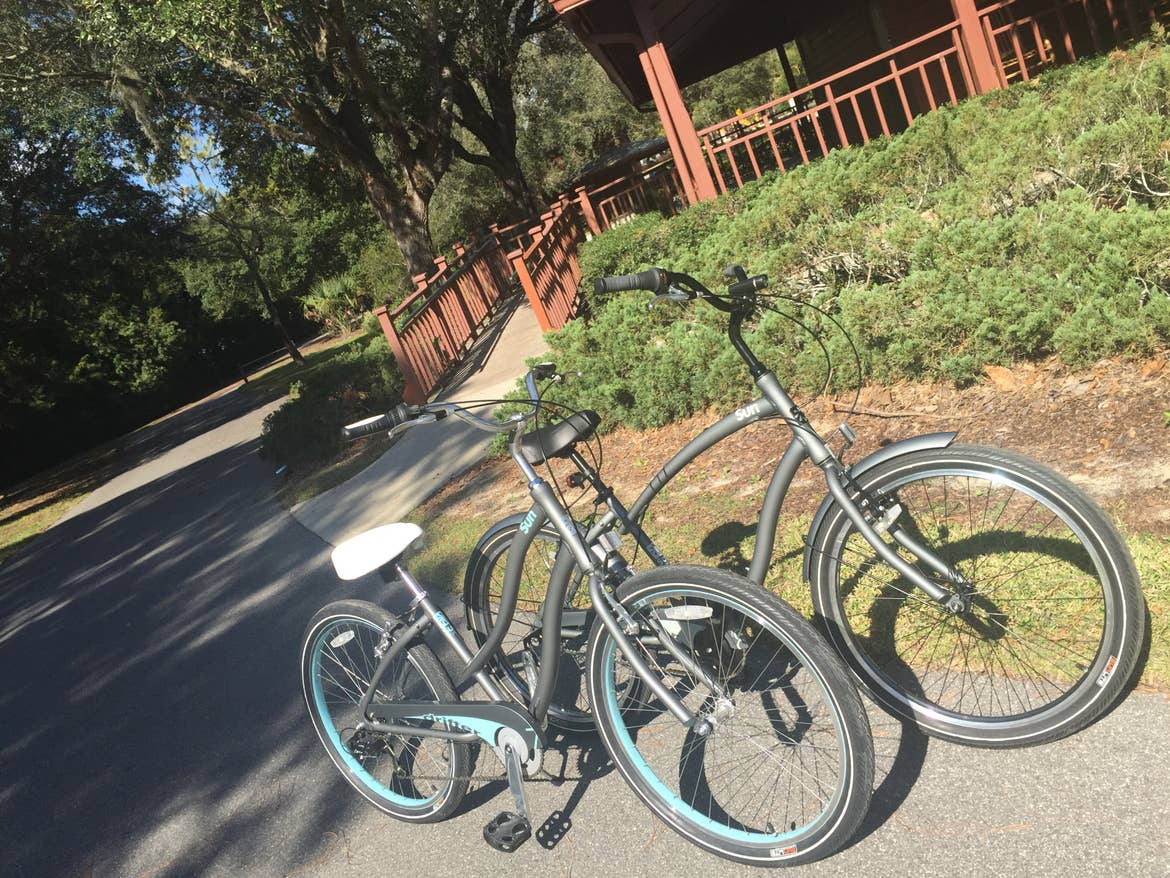 Explore the West Orange Trail, a 22-mile stretch that goes through historic downtown Winter Garden, which has a craft brewery (with outdoor seating!), wooded areas, parks with playgrounds, a garden, nature preserve, neighborhoods and more.

You can rent bicycles—even tandems—or walk, jog and skate your way around, stopping for lunch at an outdoor café along Winter Garden's Plant Street.
Driving Distance from Orange Lake Resort
Price
Trail access and parking are free
Bike rentals vary


Safety Info
Bring wipes for bike rentals and masks for if the trail gets crowded


Learn More
12. Drive on the Wild Side with Revolution Adventures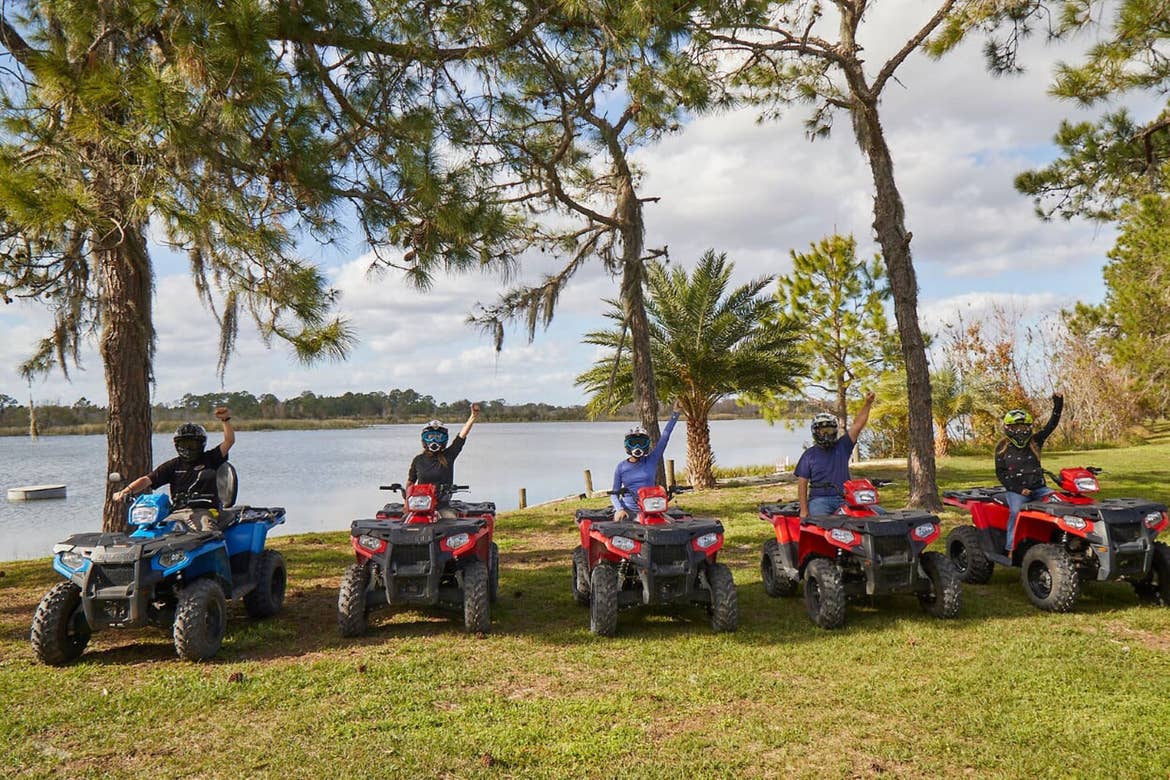 Photo courtesy of Visit Orlando

This is your spot for a taste of outdoor adventure for both adults and kids. At the secluded trails and tracks of Revolution Adventures, you can steer an off-road ATV along the 220-acre area's property, led by a guide.

Or you can even drive an amphibious Mucky Duck (kids 3+ can be passengers) from dirt road through water and back to land. Round out your day with archery, clay shooting and fishing.
Driving Distance from Orange Lake Resort:
Price
ATV experience: $95 plus tax
Mucky Duck: from $95 plus tax; with three passengers it's $230 plus tax.


Safety Info
Socially distanced check-in
Face masks are mandated in public areas
Hand sanitizers are available throughout the property
All vehicles and equipment are sanitized after each use
Contactless payment is available


Learn More
Bonus Ideas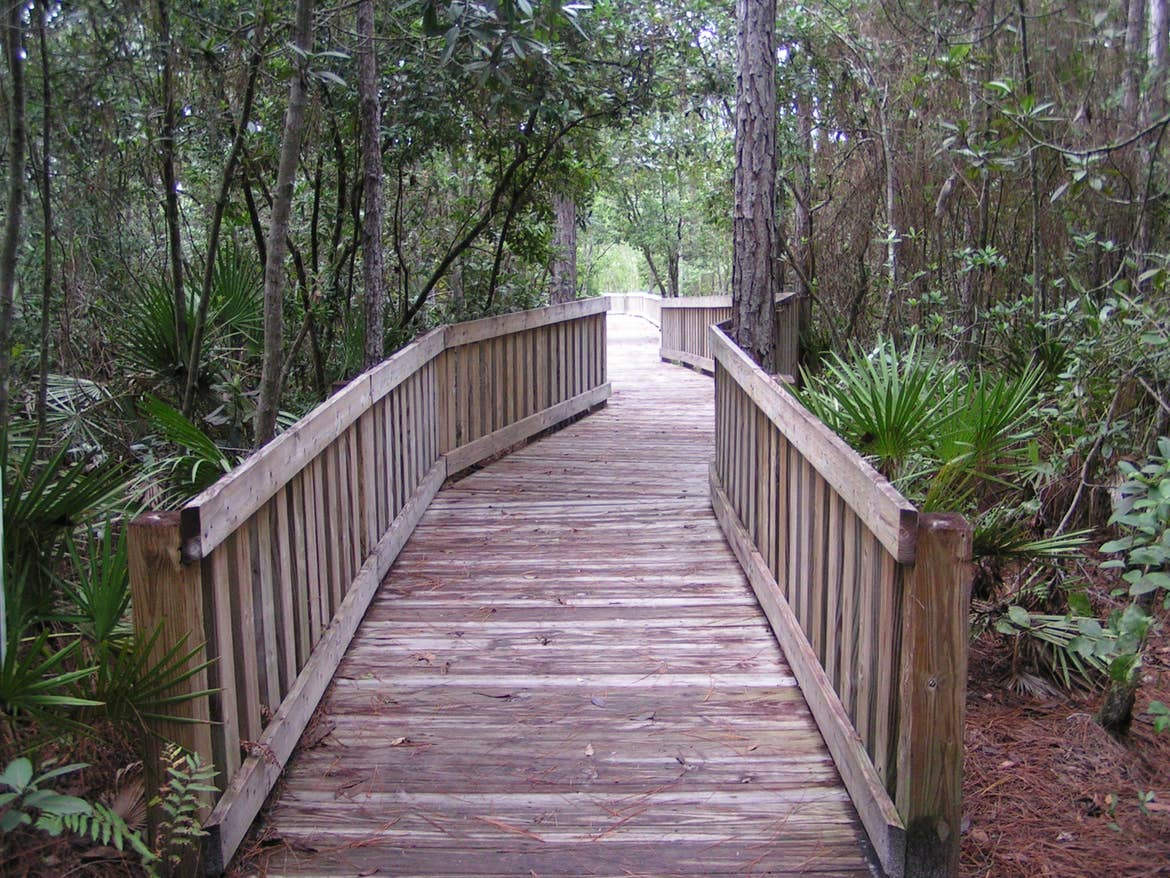 Photo courtesy of Orange County Parks & Recreation

Orlando has so many incredible things to do outdoors that listing 12 just wasn't enough! Here are a few more favorites. (You might want to plan on staying for an extra day or two to try them all.)


Really, we could go on (and on and on.) More parks. More watersports. Airboat rides. Hot air balloon experiences. Strolls along the Kissimmee lakefront. Window shopping in the town of Celebration.

And of course, spending some quality time right at Orange Lake Resort. The Orlando and Central Florida area has so, so much fun stuff to do under these sunny skies.

We hope this is a helpful start for planning your family Orlando vacation this summer.

Wishing you Safe Travels!


(All information is subject to change. This article is a curated guide and is neither sponsored nor considered an official endorsement. Please be sure to check information directly with any/all tours, guides or companies for the most up-to-date and direct details.)