Nina Interrante
As the Senior Manager of Guest Services, Nina began her hospitality career at the beautiful Tahoe Ridge Resort back in 2008. She started out folding towels at the Recreation Desk and then managing multiple departments, and she now works in Resort Management where she's had the pleasure of building close relationships with team members and guests alike. Nina has not only met families and seen them grow over the years, but she's also brought up her own family at the resort. She believes Tahoe Ridge Resort is a very special place for not only herself, but her kids, too. In her free time, you'll find Nina enjoying the lake with her family.
Ski vacations are all about getting outside to feel the fresh air on your face and having fun gliding down the slopes (with maybe a few wipe-outs).

When it comes to deciding where to go for that cool mountain air and snow, definitely consider one of the best ski destinations in the country: Lake Tahoe.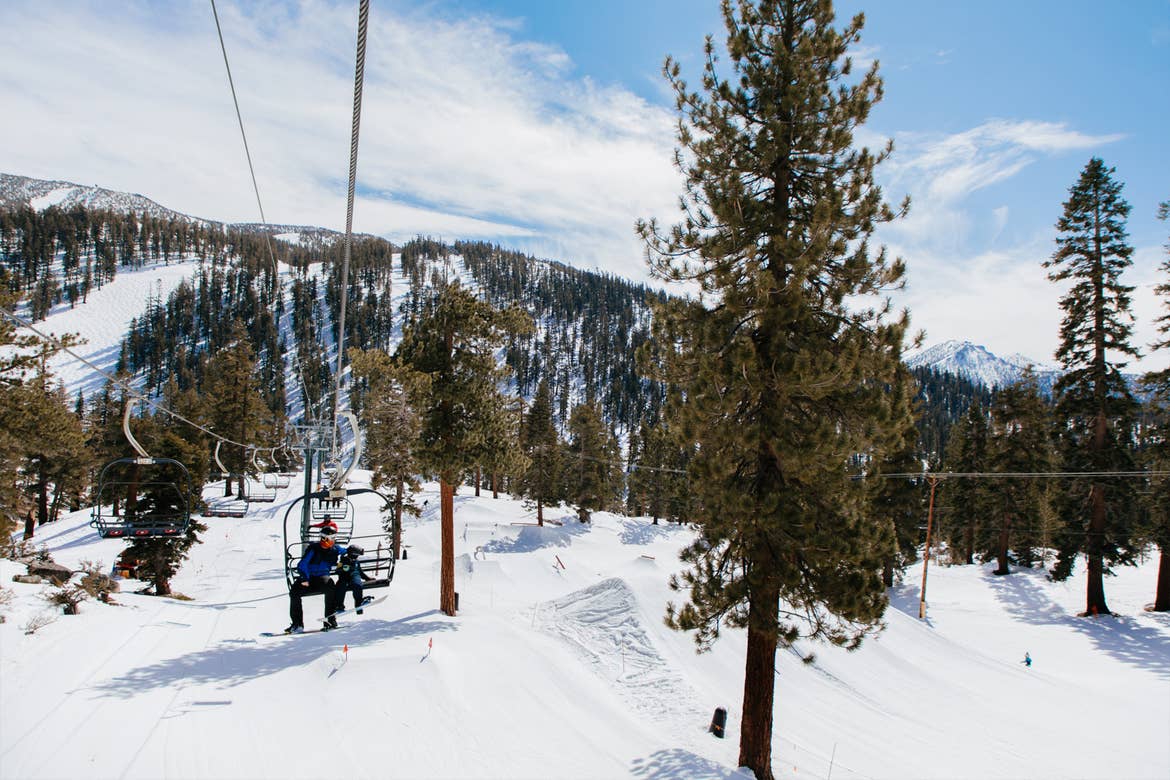 Lake Tahoe skiing is a great way to spend time on the mountain while being surrounded by stunning views, having access to trails for all levels and meeting a wonderful community of people.

And when you're not hitting up the slopes, it helps to have a cozy, warm spot to come back to each day for some rest and relaxation. Enter: Tahoe Ridge Resort, the perfect place to stay for snowy mountain adventures.

If you're looking for the best resort for your ski vacation, let me give you a little inside scoop on what makes Tahoe Ridge Resort so special.


A Little About Me
Hi, I'm Nina! And Tahoe Ridge Resort is my family.

I started at the resort back in 2008, working my way up to my current role as the Senior Manager of Guest Services, where I support owners and guests with anything and everything they need.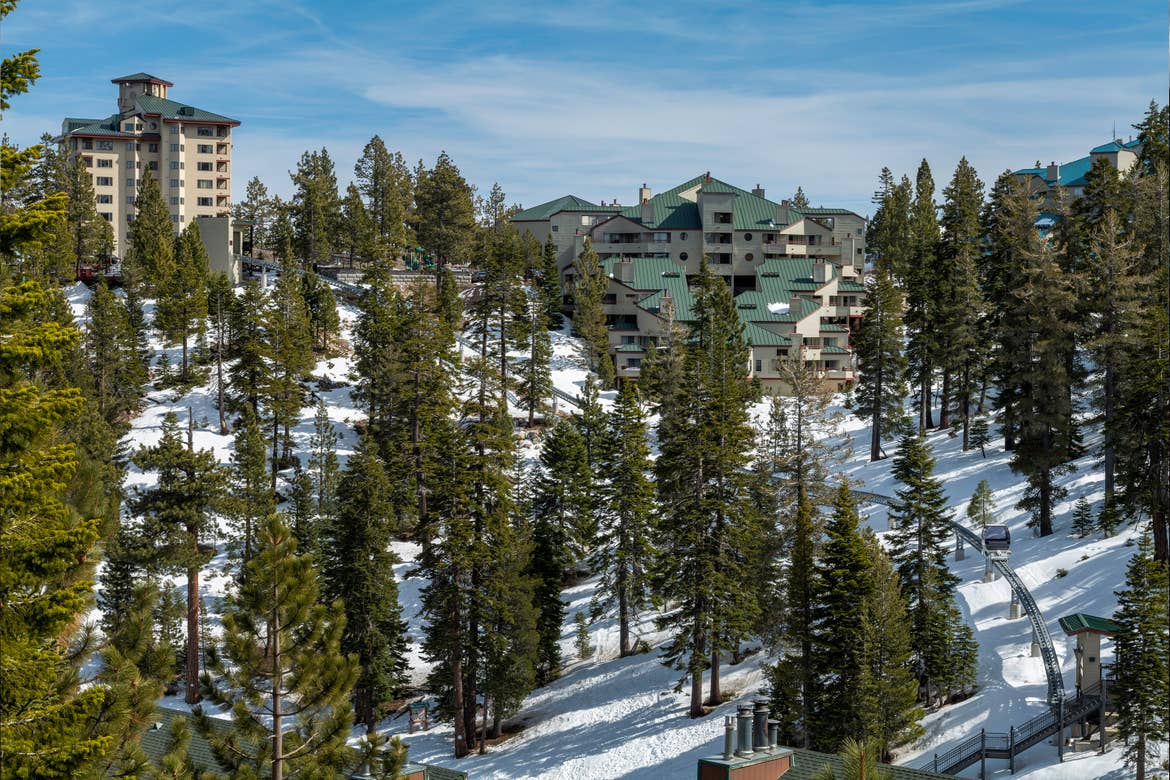 I have so much love for this place, just like our members and guests who visit year after year, especially for Lake Tahoe skiing and overall family fun in general.


Top Reasons Skiers Love Tahoe Ridge Resort
Tahoe Ridge Resort is located right at the base of Heavenly Mountain.

And while there are so many reasons our guests, owners and Club members love visiting the area no matter what season it is, skiers are especially drawn to the resort because they know they have direct access to good times and great service while on the slopes and relaxing at the resort.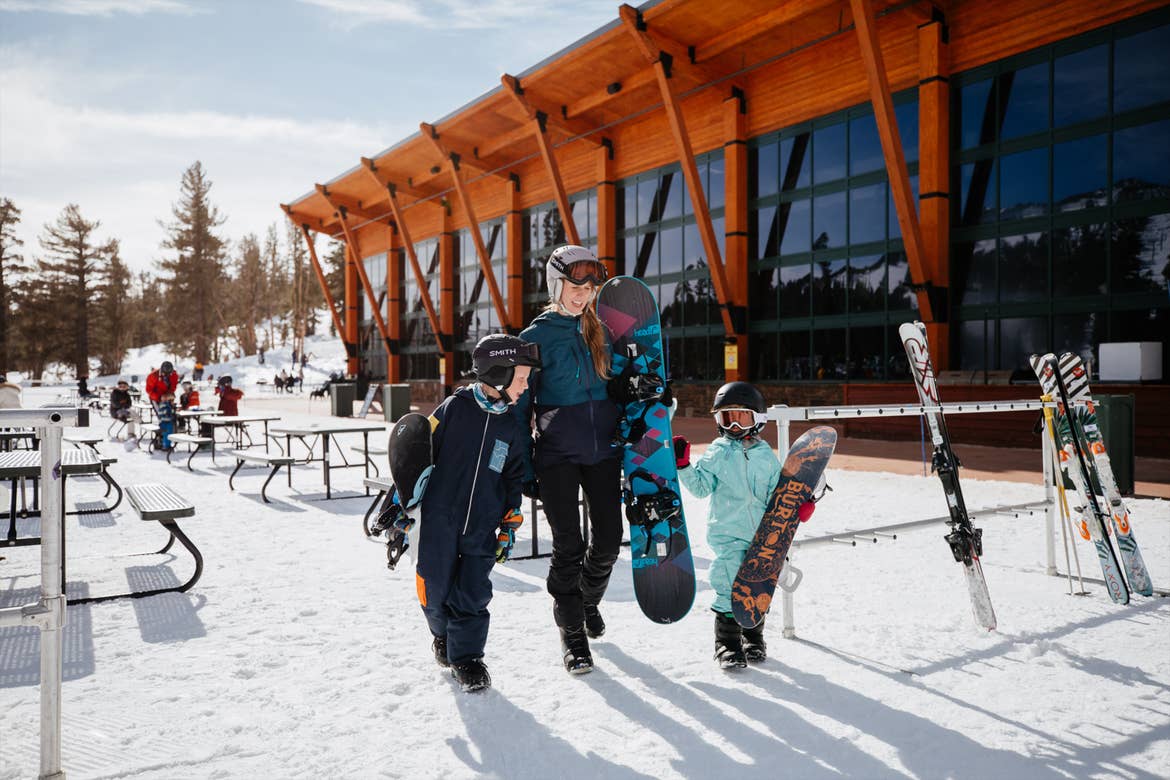 As someone who's worked at the resort for nine years, here are the top reasons I know skiers and guests love making Tahoe Ridge Resort their home base for ski adventures.


1. The Ski Shop & Bert!
Our long-term owners and members know and love Bert Atkinson, our Manager of Resort Sports, and his incredible on-site ski shop (located in our Preview Center building).

Since 1995, Bert has worked to give our guests phenomenal customer service and he's trained his team to do the same.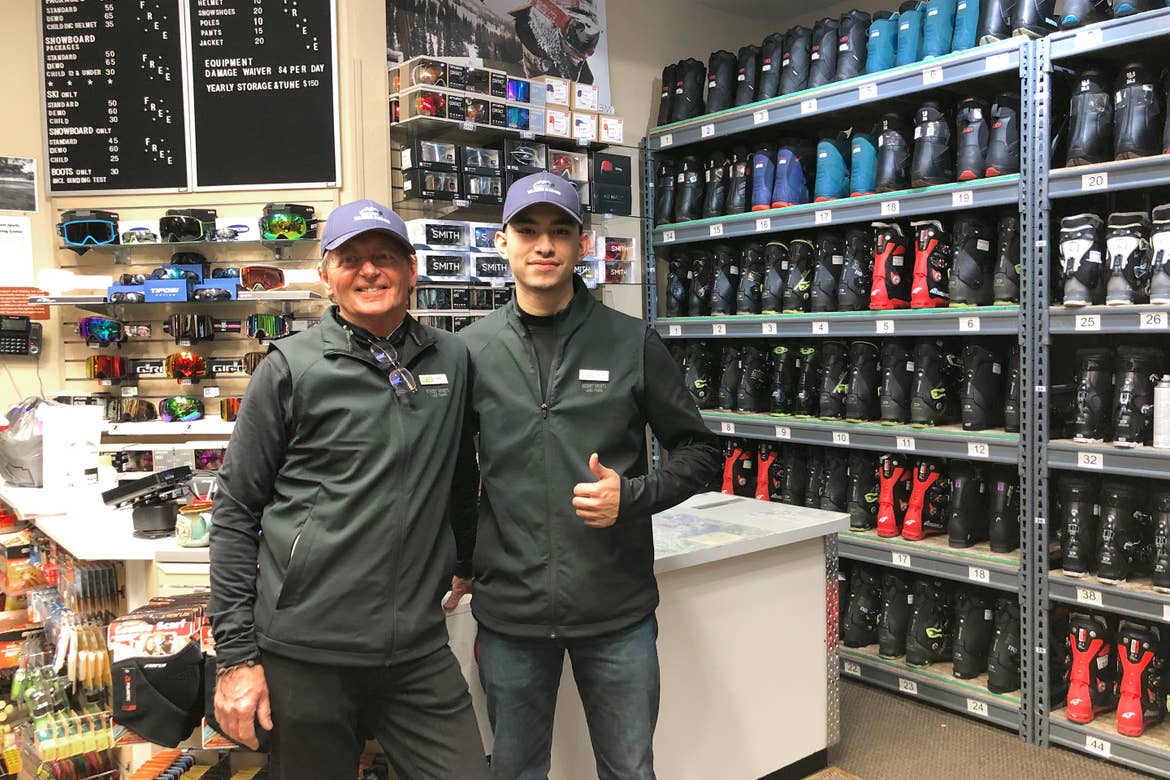 Bert's unofficial team slogan: "We want our guests to have a good experience both on and off the mountain."

Anyone looking to make amazing vacation memories on the mountain need to stop in and talk to Bert. He'll offer some of the best advice for first-time skiers and even recommendations for must-do activities in Lake Tahoe.

From ski trails and hiking recommendations to how to best see Emerald Bay, just ask Bert. He's a local and long-time member LEGEND here. And all for good reason.

Plus, his ski shop is fully stocked and has everything you need to get you from your villa right to the mountain.

Not only does it offer your primary rental needs (skis, snowboards, boots, helmets and snowshoes), but you'll also find a TON of awesome gear for purchase, too (like goggles, hand warmers, ski masks, gloves, Chapstick and sunscreen).

Even fun helmets and pint-sized gear specifically for kiddos! They've thought of everything, including drinks and snacks, too.

Bert and his team have all the tools and machinery to wax, fix and custom fit your gear right at the shop as well. It's AWESOME!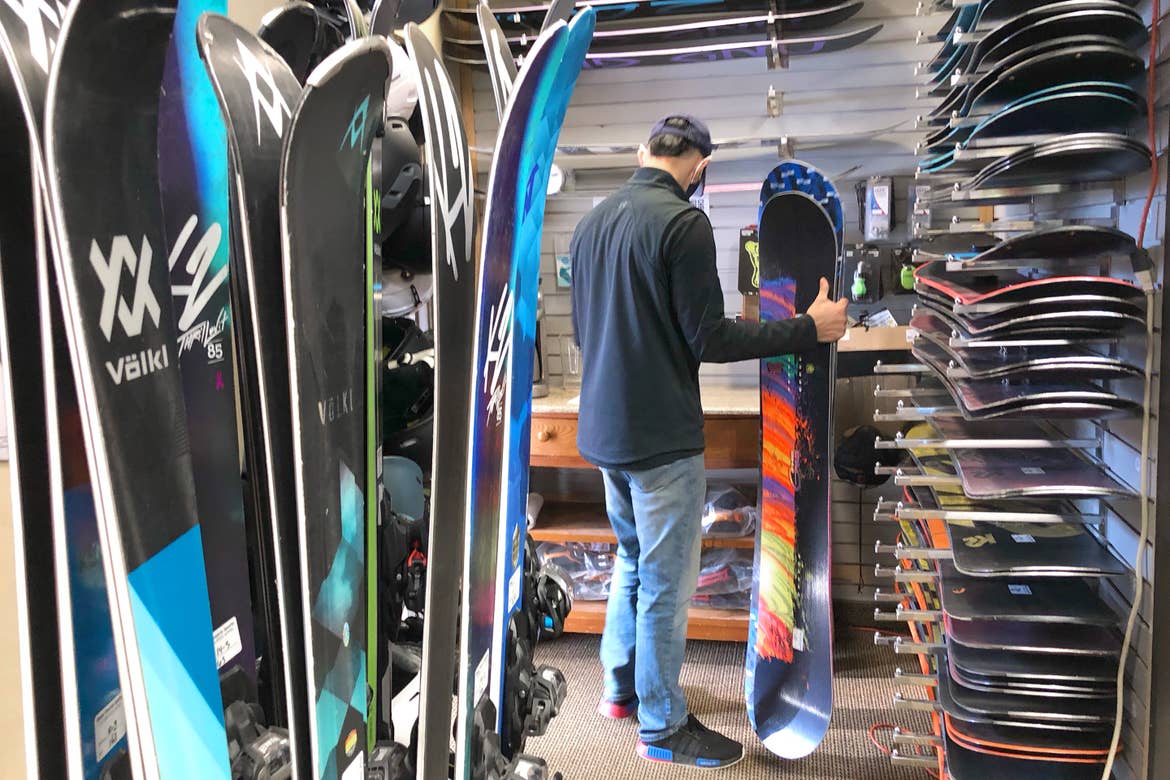 (In addition to the ski shop, we also have general toiletries, groceries, winter gear, souvenirs and more in our Marketplace, which is located in our main Clubhouse building.)


2. Direct access to skiing via Skier Express
Tahoe Ridge Resort has an "ease of access" point called Skier Express. This is a gondola on a track that carries about seven people and equipment directly from our property to Heavenly Mountain's Stagecoach Lodge and lifts.

It is a great way to start your day of ski adventures!

Imagine waking up, grabbing your gear, walking over to our Skier Express and popping off RIGHT at your first chair lift of the day.

No driving. No fighting for parking spots. And all with a few extra moments of sleep before you head over to make first chair.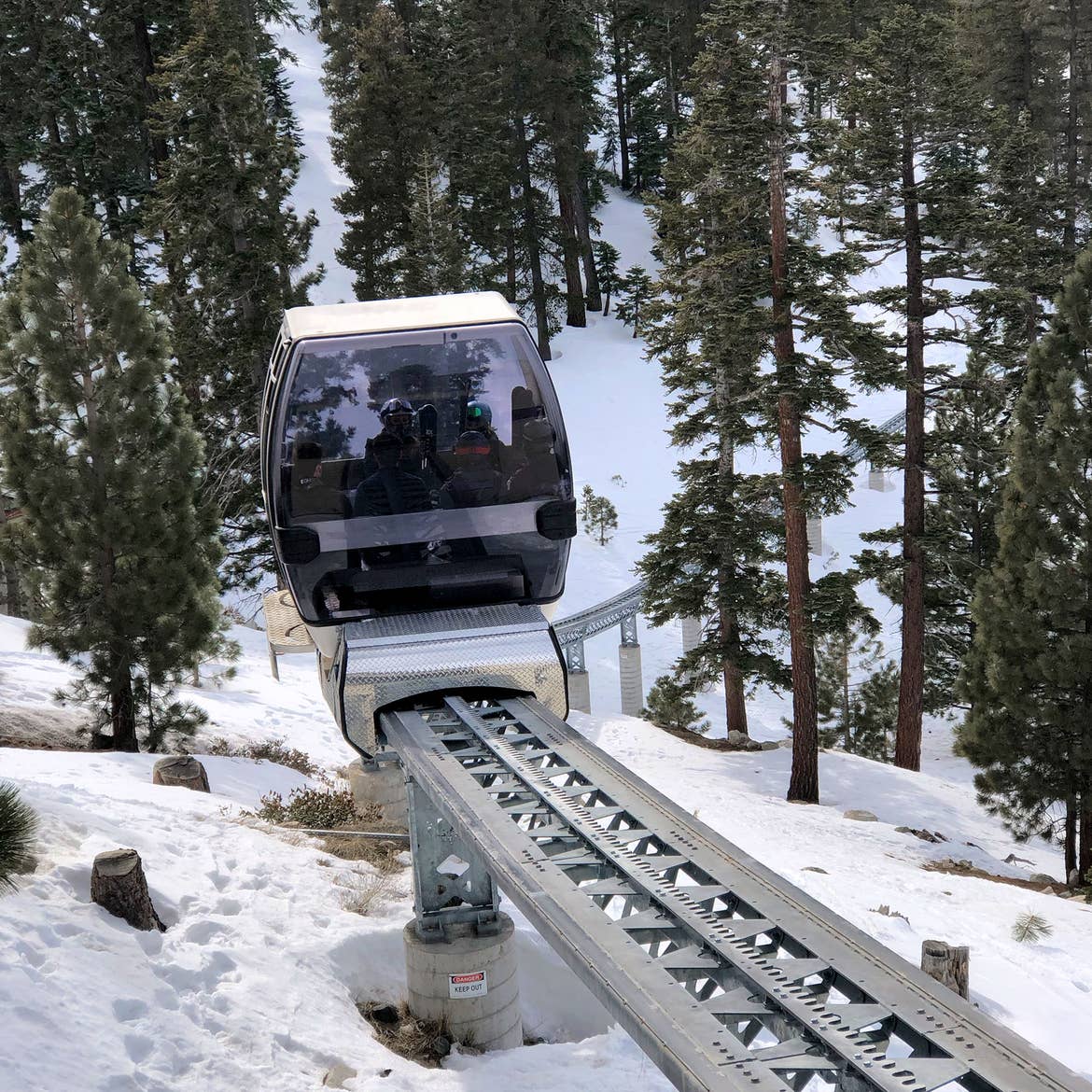 Go from the resort to Stagecoach in a matter of minutes with a quick ride on our Skier Express.

(Just make sure you already have your valid Heavenly Resort ski pass on you before you head out.)

You can pretty easily traverse to the rest of Heavenly Mountain's ski trails, gondolas and trams from the Stagecoach lift. Check out a resort trail map and you'll find it all the way on the left. From there, you can see how to chart your day from your "home base."

And when you're done? You guessed it. Head on back to Stagecoach and hop on the Skier Express. Then just sit back, relax and let it lift you back to the resort grounds.


3. Location, location, location!
Our resort is positioned high, high up on a ridge, aka the perfect Tahoe spot with beautiful views on both sides. Valley views on one side and from other areas of the resort, a peek of the picturesque lake.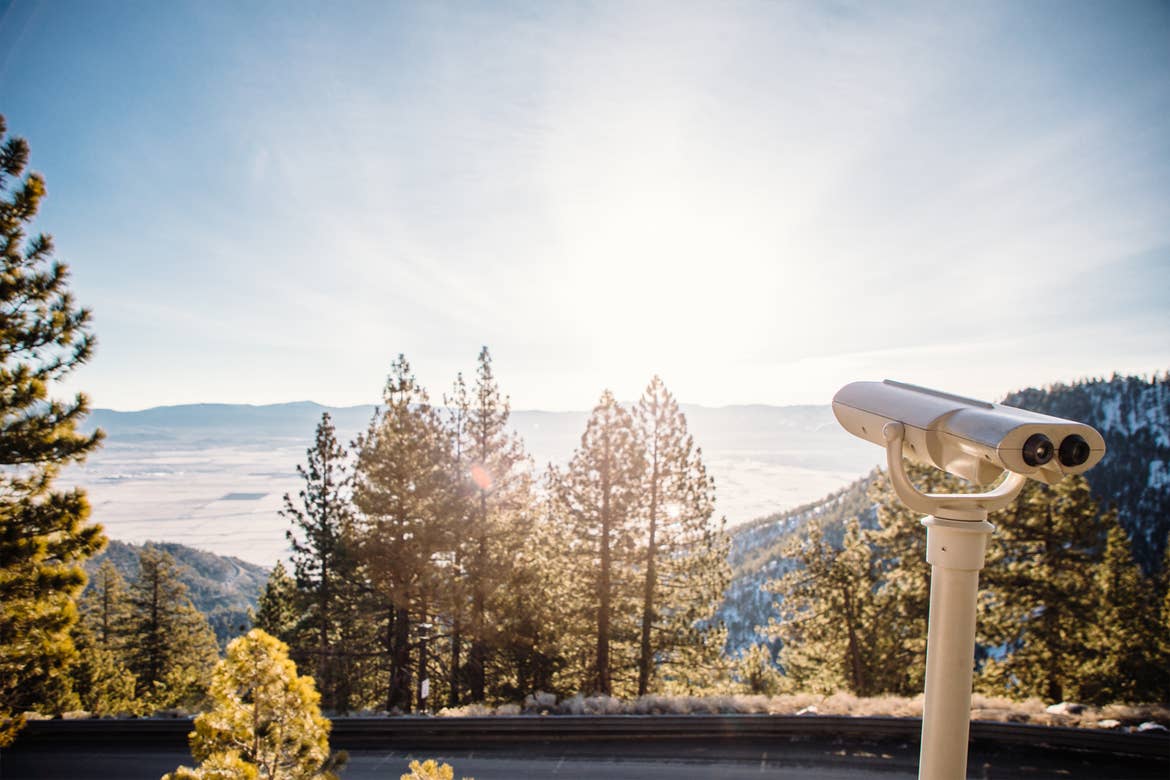 Sitting in your villa with a cup of coffee in the morning and seeing those snow-capped mountains, valley views or Stagecoach glimpses always makes for a great vacation in my book.

More specifically, Tahoe Ridge Resort is nestled in a cozy spot on the Ridge-top of the Sierra Nevada Mountains. We can actually see "Jobs Peak" to our south.

From our resort, it's a quick drive to Lake Tahoe and on the other side is Carson Valley. It's also about a 15-minute drive to downtown Heavenly Village, about 40 minutes to Emerald Bay State Park, and just about an hour's drive to and from Reno-Tahoe International Airport.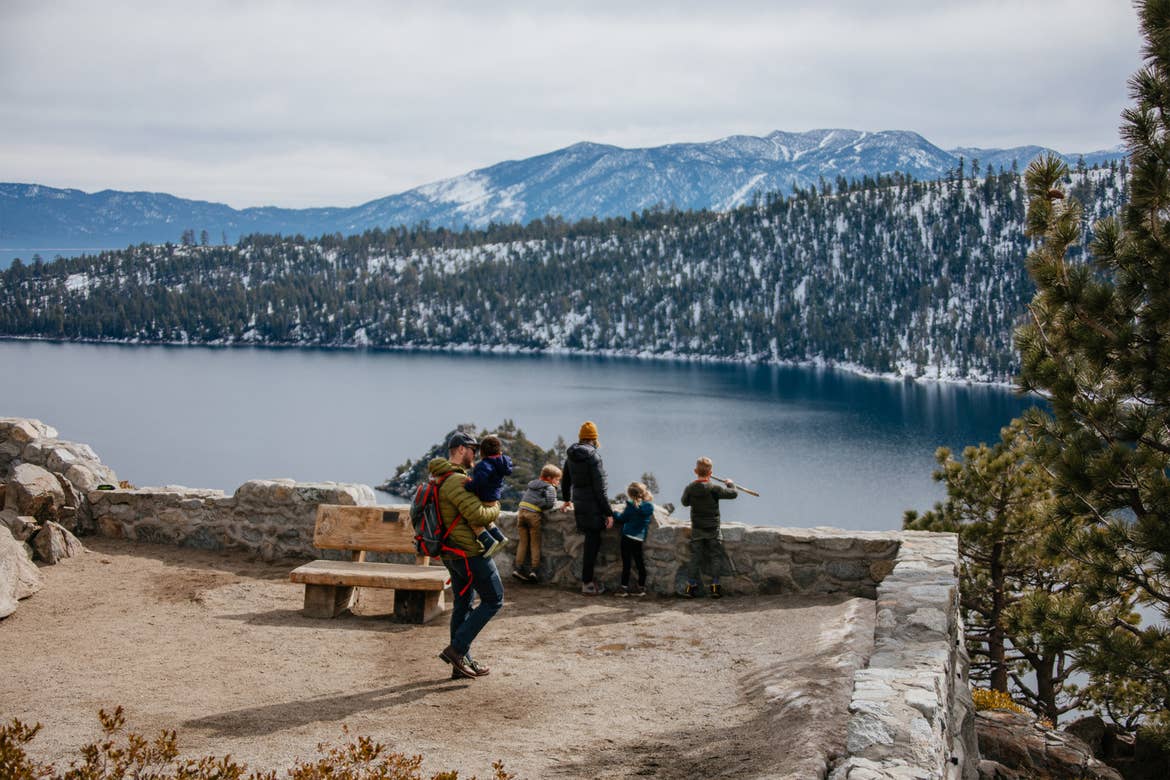 Emerald Bay State Park is Lake Tahoe's crown jewel with glistening waters and majestic mountains all around.


4. Apres-ski drinks at the Bear Trap
There's nothing like ending your ski day or snowy winter vacation adventures with some apres-ski action! And our Bear Trap Lounge & Bar is a nice way to cap off each day with your favorite drink.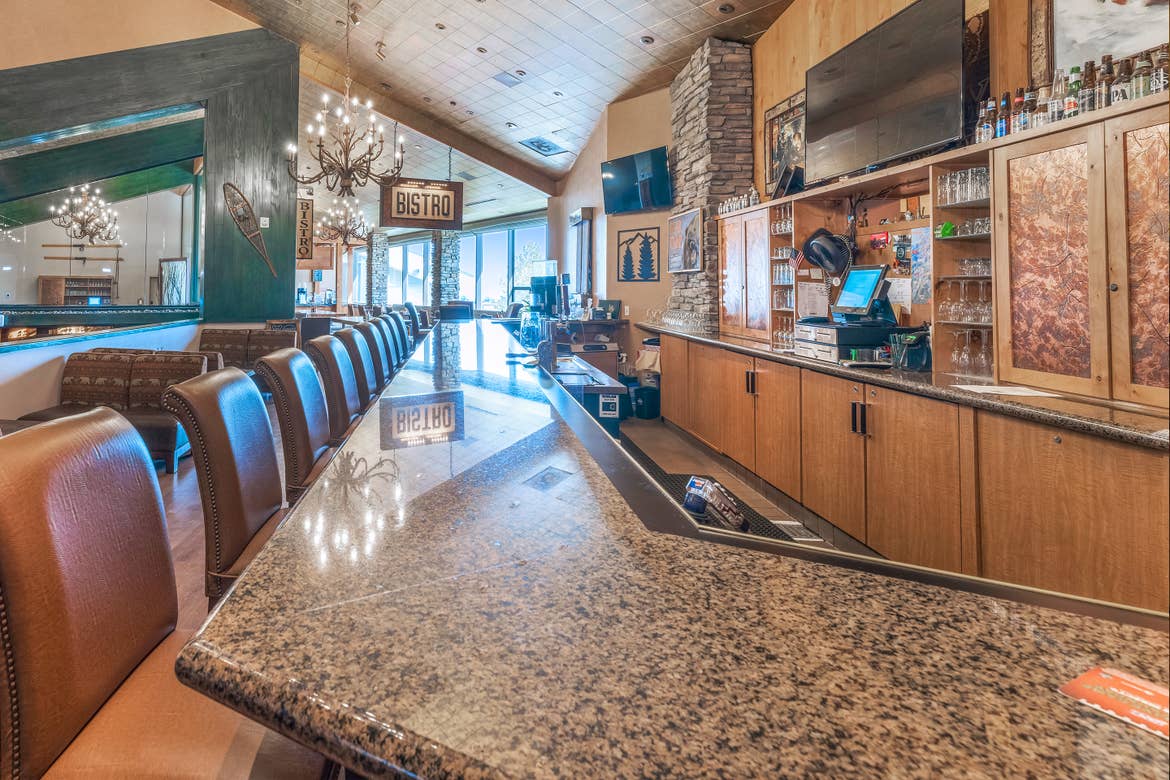 Located upstairs in our main Clubhouse, you can stop in, have an apres-ski cocktail, beer or wine, and then walk or take the resort shuttle back to your villa. No need to drive or fight for parking when we've got our bar right here on property.

Plus, it's decorated in a very quintessential, cozy ski lodge way. And our bartender, Jim, has been serving our guests and owners since 1986!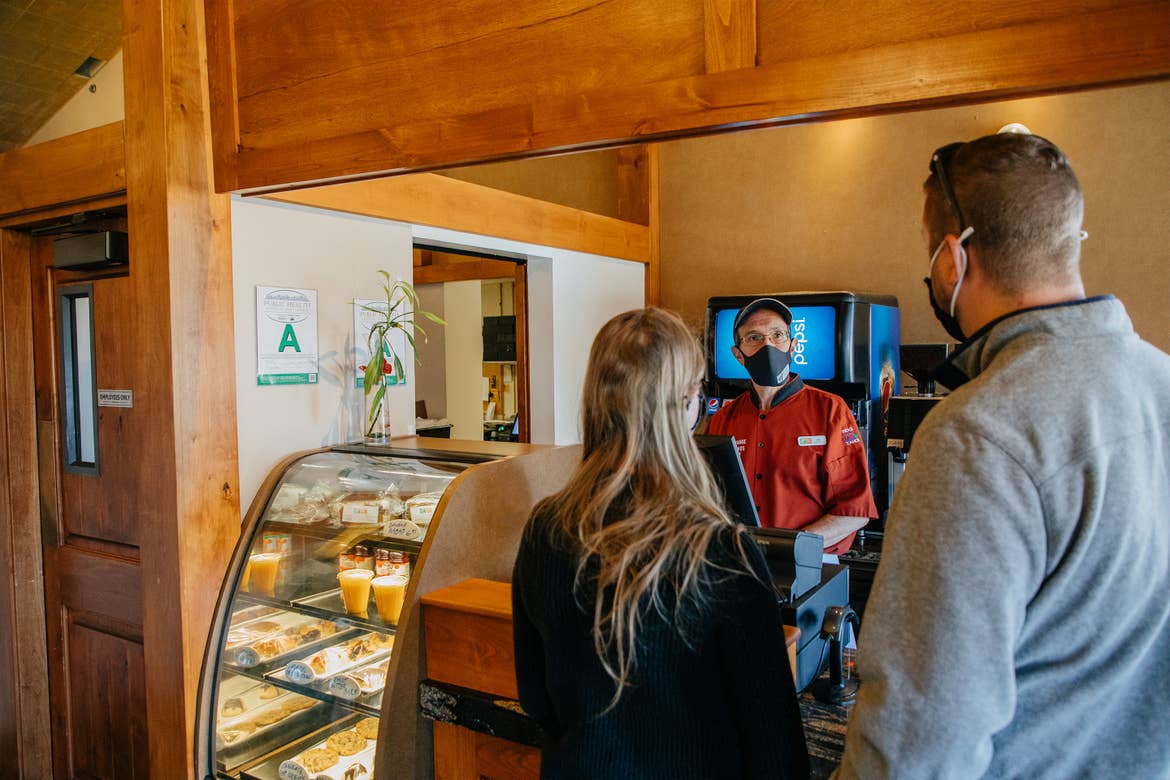 You can also find Jim at the Ridge Club Bistro, serving up breakfast, lunch and dinner right next to the Bear Trap.

At this time, the Bear Trap Lounge is closed on Mondays and Tuesdays, but we hope to resume 7 days a week when occupancy permits.

It's currently open Wednesdays, Thursdays and Fridays from 2–7 p.m., and Fridays and Saturdays from 2–8 p.m. You can also enjoy happy hour drink specials all 5 days from 3–6 p.m.


5. 16 hot tubs & dry saunas
Skiing takes it out of you! So, when you need a little rest and relaxation, you can soak your muscles in one of our 16 indoor and outdoor hot tubs and dry saunas.

With at least one at each building, some with indoor and outdoor options, every hot tub is unique.

For instance, The Ridge View has a rooftop hot tub with gorgeous views of Lake Tahoe, our four Plaza hot tubs offer amazing scenery of the Carson Valley, and the three Naegle tubs are in the middle of the building, so when you look up, you see the beautiful sky.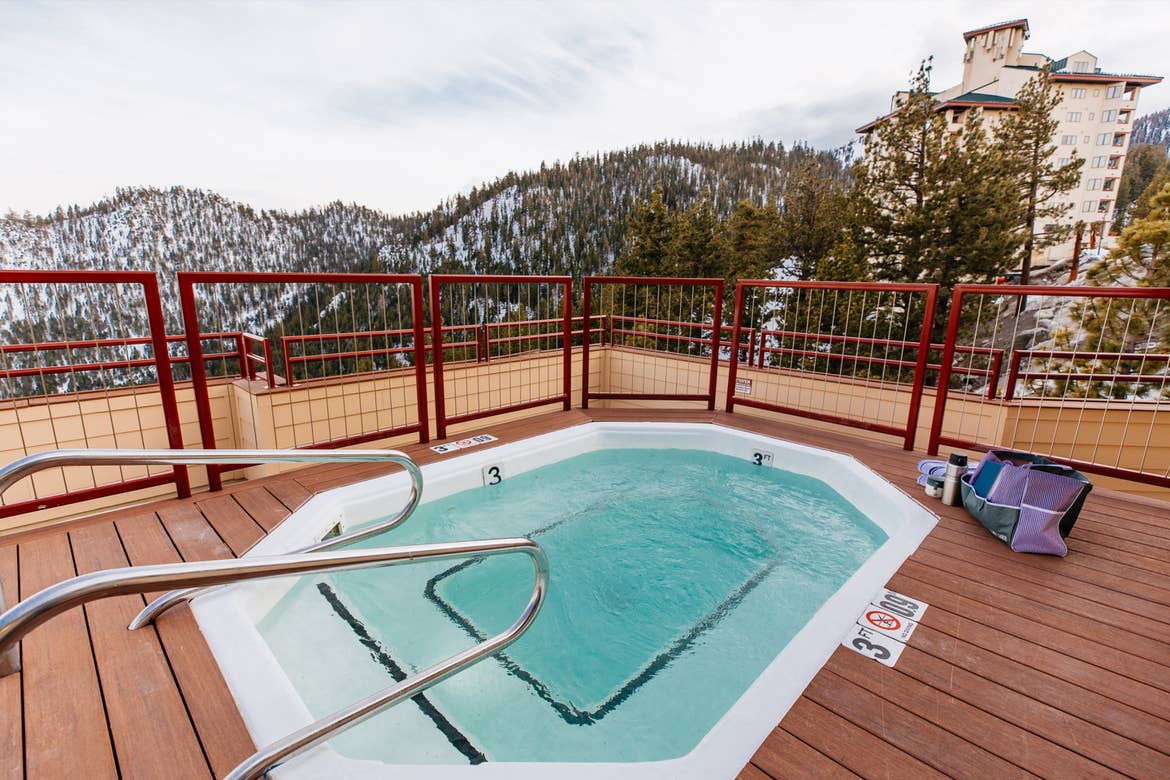 All buildings also have a dry sauna, and the steam room is located in the Clubhouse mens' and ladies' locker rooms.

COVID-19 Note: Sadly, the hot tubs, dry saunas and steam room are closed for the time being due to COVID-19, but we hope you can look forward to enjoying them on a future trip!


6. So many things to do in Lake Tahoe!
If you're looking to mix up those exhilarating ski days on the mountain with exploring the area, here are some of my favorite things to do in Lake Tahoe.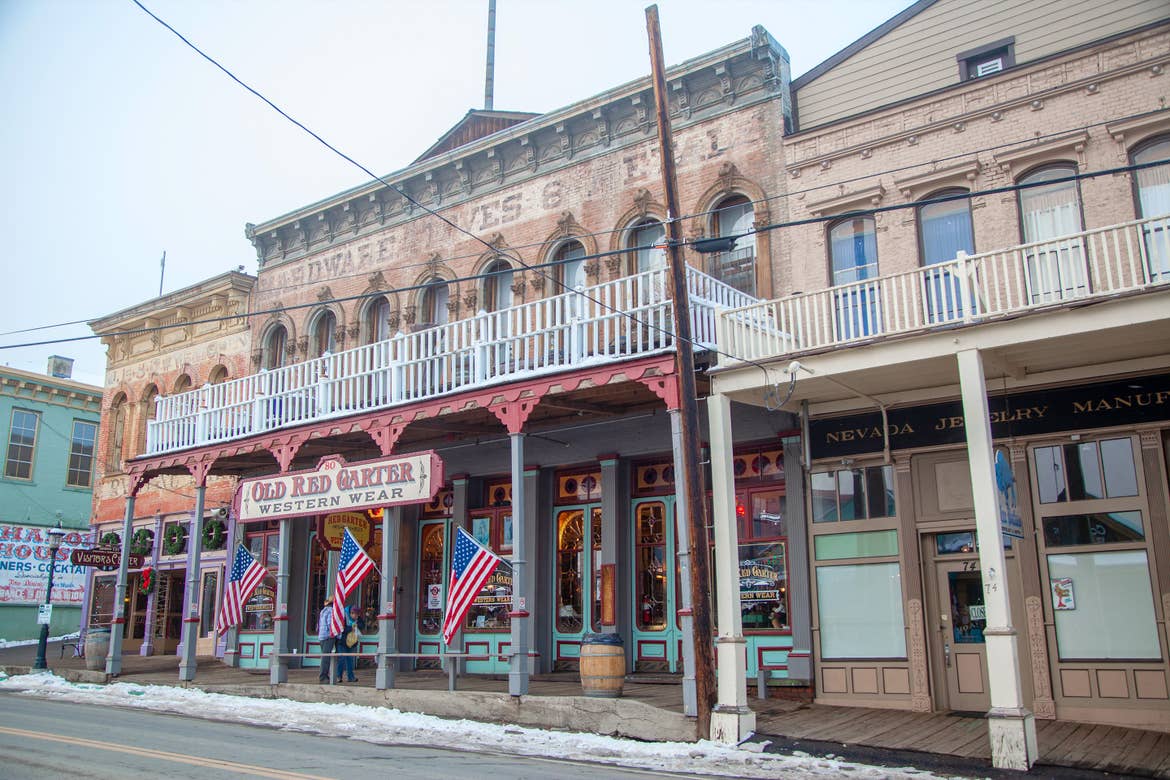 Go back in time with a visit to Virginia City, an old-timey town with antique shops, general stores, photo ops and more.


A great place to take your kayak or paddleboard (that's out of the hustle and bustle of Tahoe) is Fallen Leaf Lake. It's a short drive through beautiful Lake Tahoe and makes for a wonderful day with the family.
The M.S. Dixie paddle-wheeler is a three-story boat that leaves from Zephyr Cove and takes you on a tour of Emerald Bay. Even us locals enjoy taking the historical ride. (And you'll be able to snap some gorgeous family photos!)
Take a day and head to an old mining town called Virginia City, where you can meet real cowboys and visit the old-time ice cream parlor and candy shop, along with haunted tours.

If you like a good train ride, V&T Railroad leaves from Carson City and goes directly to Virginia City.
Visit the historical town of Genoa. Just down the hill from Tahoe Ridge Resort, you can visit "The Pink House," which has tons of history. And down the street is the oldest bar in Nevada called the Genoa Bar and Saloon.

Our David Walley's Resort is actually located right in Genoa, too, so consider staying there to explore this area more and enjoy its hot springs, heated pool, and restaurant and saloon.
Looking for dinner with a view? The Riva Grill is right on the water and offers beautiful sunsets and delicious Irish coffees. It's a local favorite.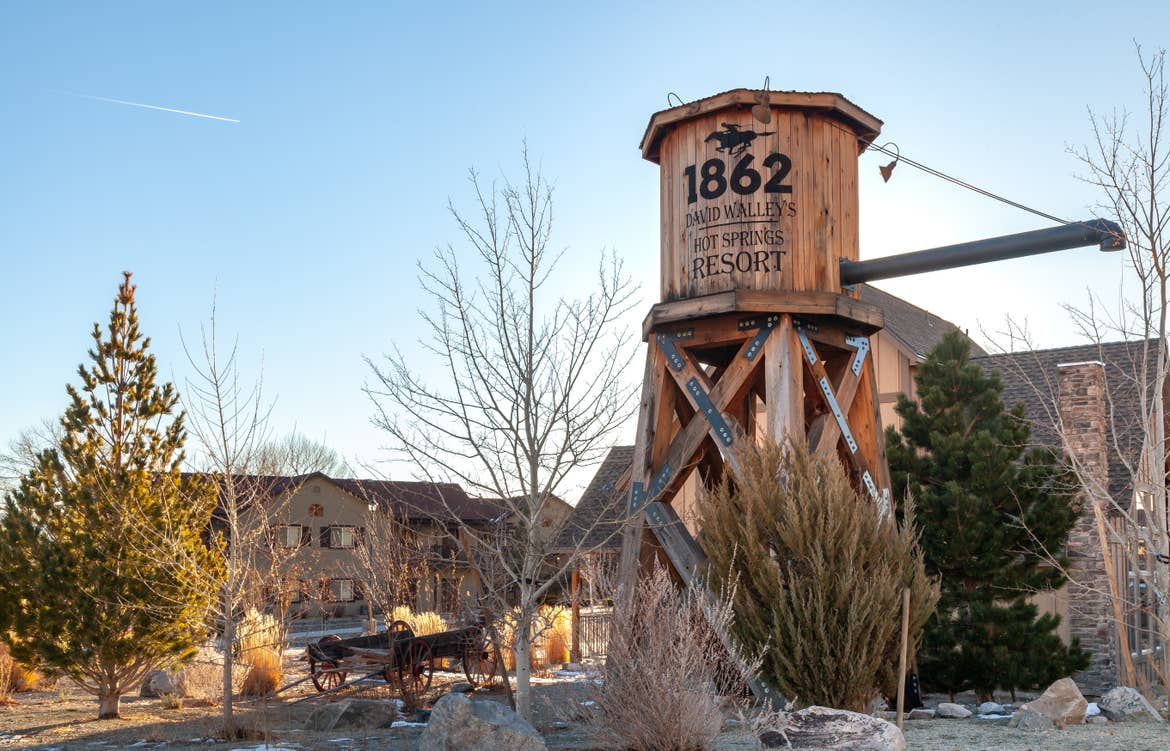 The original 1862 water tower at David Walley's Resort
7. So many things to do at Tahoe Ridge Resort, too!
When you're looking for a break from Lake Tahoe skiing and exploring, hang back at the resort. We have plenty to do here, too, like some of the activities below.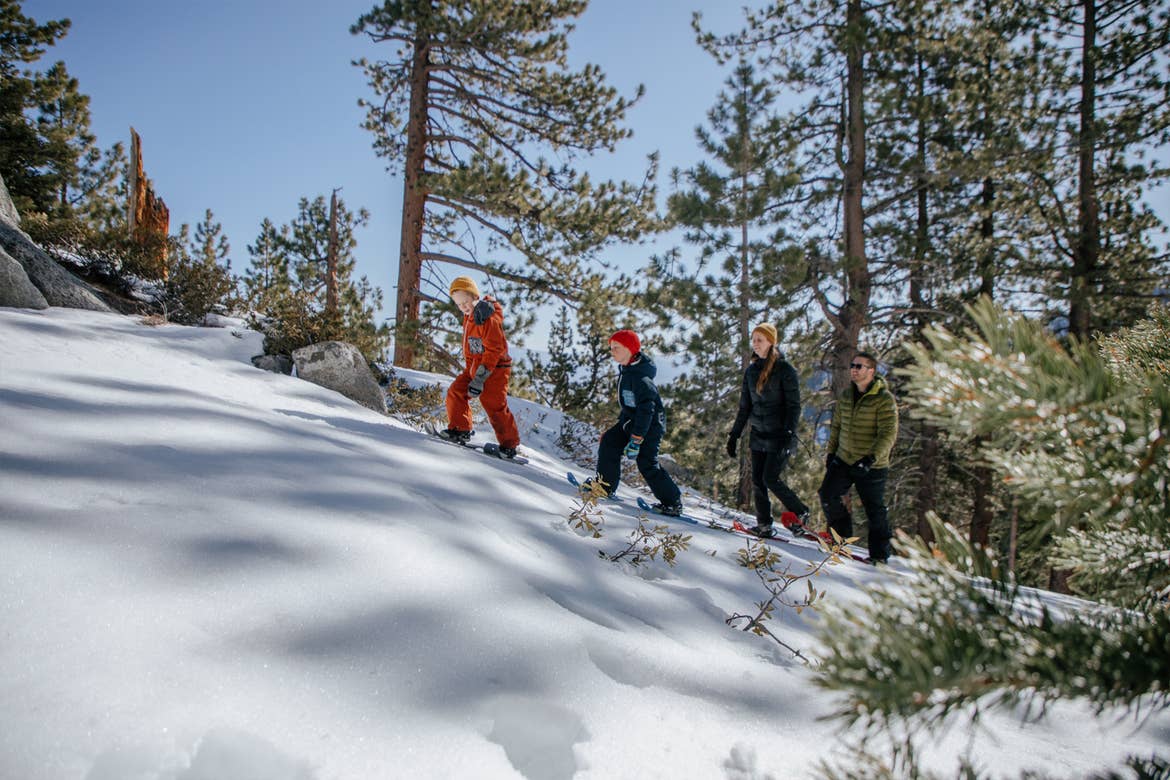 Hiking trails that begin right from our property, ranging from beginner to advanced. We connect to the Tahoe Rim Trail which goes all the way around the lake.
Indoor tennis and basketball courts (the only ones in all of Lake Tahoe!)
Complimentary tennis classes for all ages (kids, teens, beginner, intermediate, advanced)
Complimentary, guided snowshoe hikes led by our resident resort guide, Jeff. (In the summer, we have a guided hike with valley views, too.) All equipment is free of charge.
2 racquetball courts
Indoor/outdoor heated pool year-round and don't forget: 16 hot tubs and saunas!!
Billiard tables and a game room
Gym
Steam room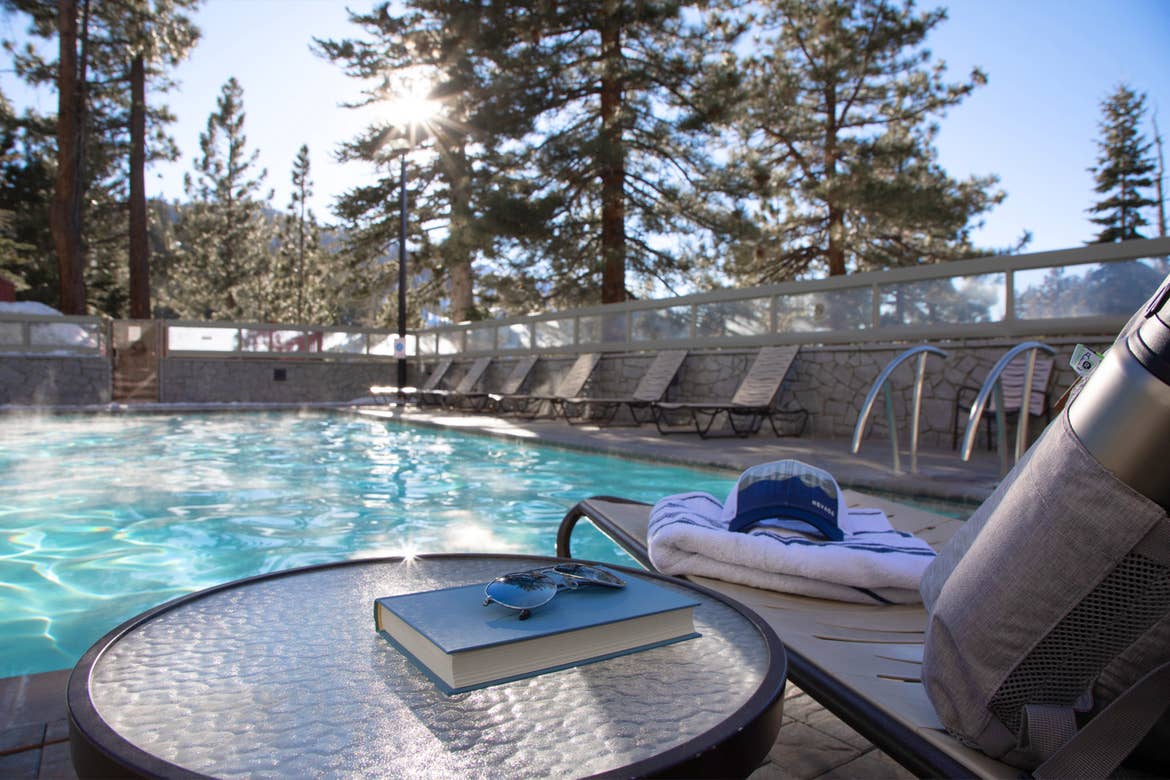 And in the summer, we also have:
Shuffleboard
Pickleball
Mini golf course and putting green
Equipment is all included, so you can truly enjoy your time at Tahoe Ridge Resort without worrying about a thing. If you're staying with us, be sure to reserve your activities ahead of time to secure your spot!


8. It truly feels like family.
I have to say my number one reason that The Ridge is so special is the history. It started as a family-run business that truly made me feel like family, especially after meeting so many long-time owners whom I became very close to.

And now Holiday Inn Club Vacations®, which is also a family-run business, has continued that feeling of closeness. You see, the keyword here is "family."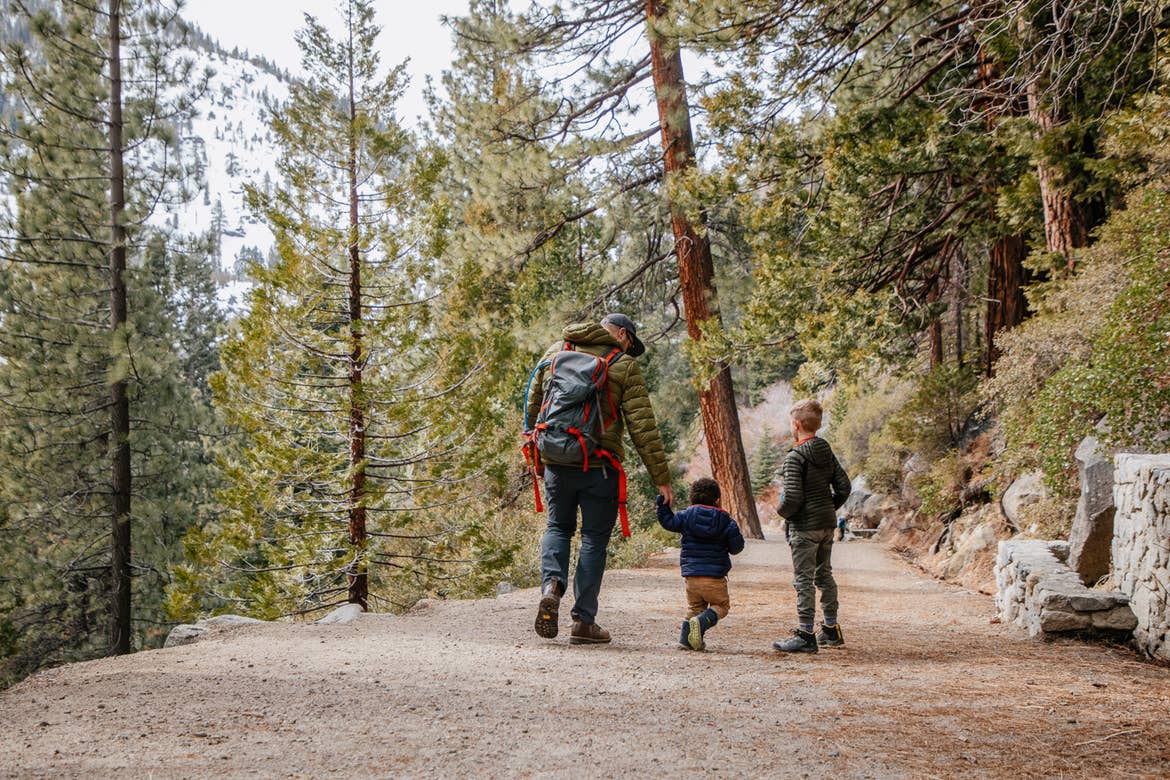 This is a small community that all help each other. No matter what the situation or need, the Tahoe community is there for you.

There are so many reasons to love Tahoe Ridge Resort, but what I love the MOST is being able to see our owners year after year, watching them make new memories and hearing all about them.

There is just nothing else like The Ridge; it's so unique and special.

If you're staying with us on your next Lake Tahoe skiing trip, I hope you'll stop in and say hi. You can find me in the Clubhouse; just ask for Nina! I'm happy to help make your vacation experience amazing.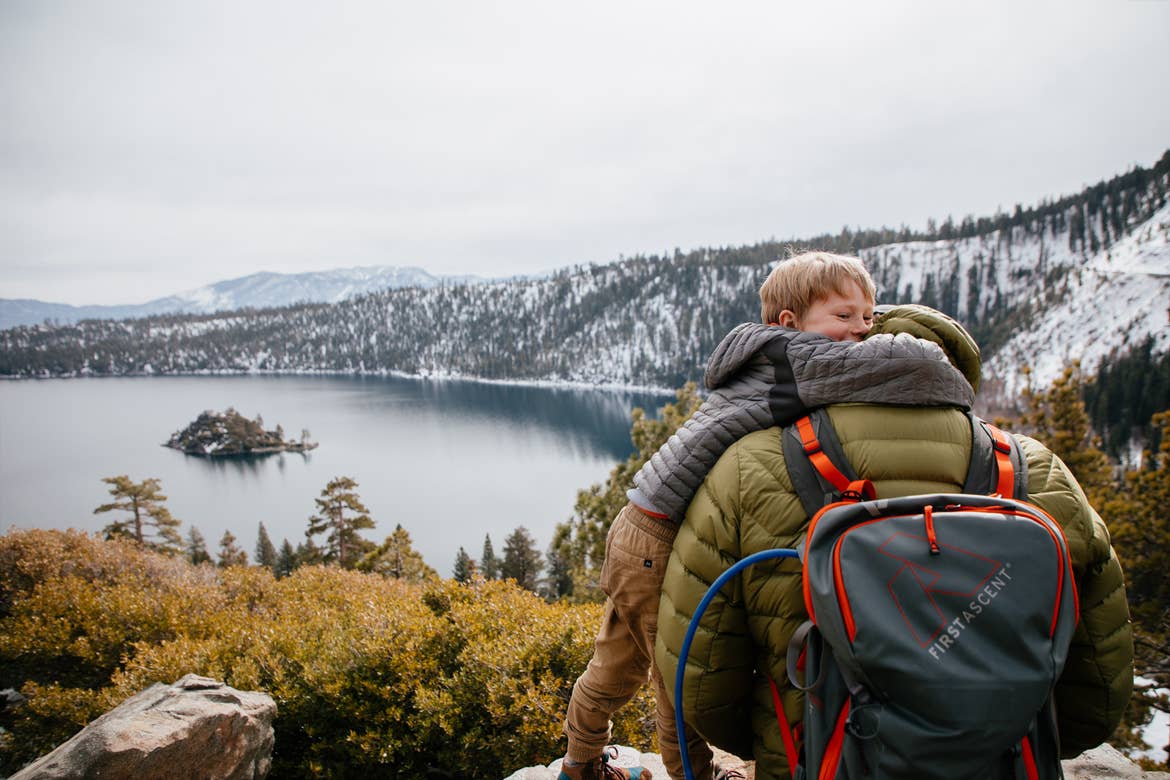 And don't forget to ask for our famous BERT, too! He'll be in the resort's sports shop, ready to help you with all your snow adventure needs.

Happy skiing!


All information is subject to change. This article is a curated guide and is neither sponsored nor considered an official endorsement. Please be sure to check information directly with any/all tours, guides or companies for the most up-to-date and direct details.