Fitness Center
Enjoy a workout during your Genoa vacation in our on-site fitness center complete with locker rooms (locks provided), showers, steam rooms and saunas.* Must be 16 or older.


Location: First floor of Bodie building

Hours: 5 a.m. to 10 p.m.

Equipment includes:

Treadmills
Stair climbers
Stationary bikes


*Fitness center is open; however, locker rooms, showers, steam rooms and saunas are currently closed.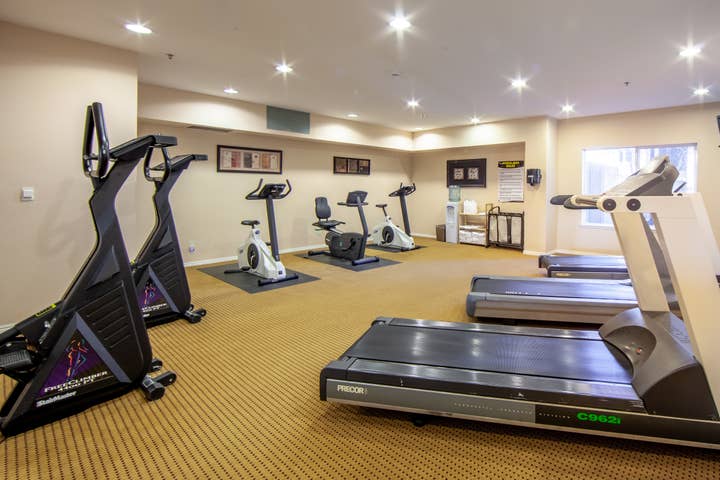 Outdoor Activities & Bike Rentals
Reserve a spot for a game of volleyball and disc toss, go on a guided nature walk or rent out bicycles to explore the outdoors.


Bike rentals:
Full day non-owners: $25
Full day owners: $20
Half-day non-owners: $15
Half-day owners: $10
Book Now
Aqua Aerobics Classes
Our Aqua Aerobics class is open to locals and owners, alike! Come join in a fun, fast-paced, low-impact water workout with an unbeatable backdrop.


Available classes:

Monday, Wednesday and Friday at 9 a.m.
Tuesday and Thursday at 9 a.m. and 4:30 p.m.


Book Aqua Aerobics Now