Swim or Soak, Indoors or Out
Whether you like being one with nature or you'd prefer to do some laps indoors, we've got a pool for you. Need to soothe those aches and pains? We've got you covered there, too. Well, our hot tub does, anyway, so come on out and relax your cares away.
Outdoor Pool and Hot Tub
Has all of that horseback riding through the woods, canoeing on the river, and exploring nearby attractions left you in need of a little rest and relaxation? What better place to take a break than in our refreshing outdoor pool? With the emerald forest in the distance and our sports courts nearby for convenience, you've got the best of both worlds for the whole family! A little sun, a little sport, and a scenic view to boot? What could be better?


Hours: 10 a.m. to 9 p.m.

Location: Next to the Registration Building


*Must be 16 years old or accompanied by an adult. Open weather permitting.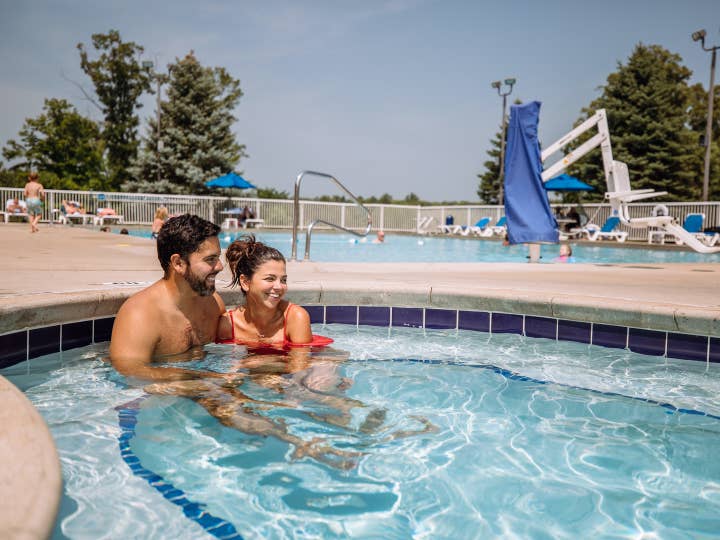 Indoor Pool
Oh baby, it's cold outside, but not in our indoor pool! Yes, it can get a wee bit chilly in Illinois, but when the kids are begging for some swim time, you won't have to say no. They can splash, swim, and play as much as they'd like in our massive indoor pool, while the weather outside does whatever it pleases. This is a great place to spend family time, no matter the season!


Hours: 10 a.m. to 9 p.m.

Location: Next to Pirate's Cay™