Enjoy a Woodland Adventure
Ready to get into the great outdoors and have "perfect for the whole family" kind of fun? At our Fox River Resort, you can do some grilling on one of our many barbecues, take to the trail on a horseback adventure, hit the course for long drives or wild putts or take a scenic journey along the river.
Horseback Riding
Wanna experience nature from a totally different perspective? Gather up the posse and head down to the corral. Don't worry, though... you won't find Wyatt Earp or Doc Holliday here, but you will find gentle, friendly horses ready to take you and your family on a relaxing trail ride. You'll trot your way down a shaded trail and through a forest of oaks and elms that the sun peaks in on. What you'll remember most of all, though, are the smiles on your family's faces. For more information, please contact the Resort at (815) 496-2369.


Location: Stables, on the North East corner of the property

Cost:
Approximately 45 minute ride: $45 per person
Approximately 25 minute ride: $25 per person


*Must be at least 8 years old and 48" tall.
All guests must wear proper gear as listed on the waiver in order to participate in the ride.
All guests must sign up at the Activity Center on the day of the ride.
Weather and season-permitting.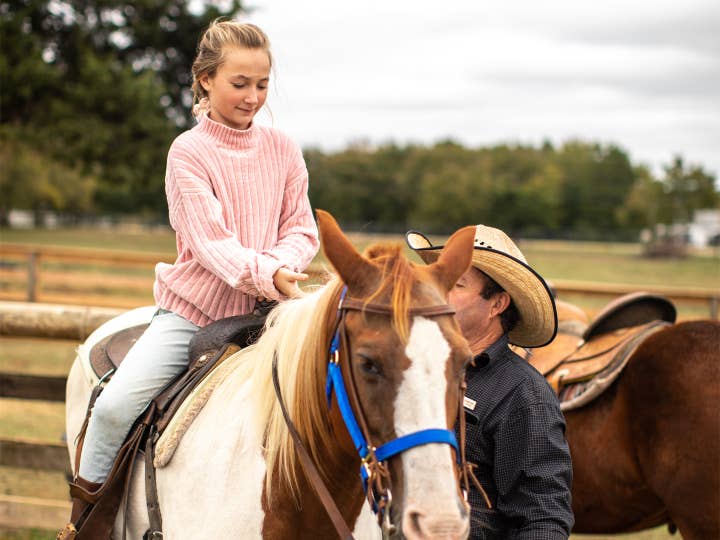 Mini Golf
If putting is more your speed, not to worry, because we've got a course designed just for you. With its quaint cottages, flowing streams, cascading waterfalls and wooden bridges, our 18-hole mini golf course is like a hidden cove in the middle of the forest. Even better, it's the perfect spot for you and your family to make some awesome new memories. Oh, and did we mention that it's free? Head over to the Activity Center to pick up golf balls, clubs, and score cards, and hit the course!


Hours: 9 a.m. to 7 p.m.

Location: At the front of the Registration Building

Cost: Free (Clubs, golf balls, and score cards are free of charge and are available at the Activity Center.)


*Open weather permitting.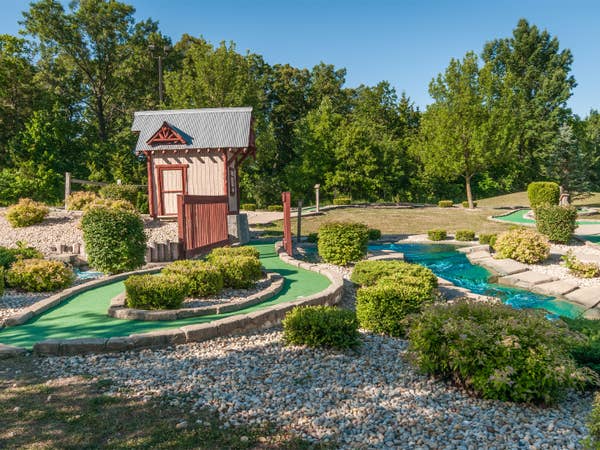 Movie Theater
Got any movie buffs in the family? You're in luck! Head on over to the Activity Center for a mini-cinema experience! Relax and unwind in movie theater-style seating and enjoy a movie with the whole family. After all of those awesome adventures you've been on, you know you need a little downtime, and this is the perfect place to get some.


Hours: 11 a.m. to 5 p.m.

Location: Activity Center

Cost: Free


*Reservations required. One family per time slot allowed.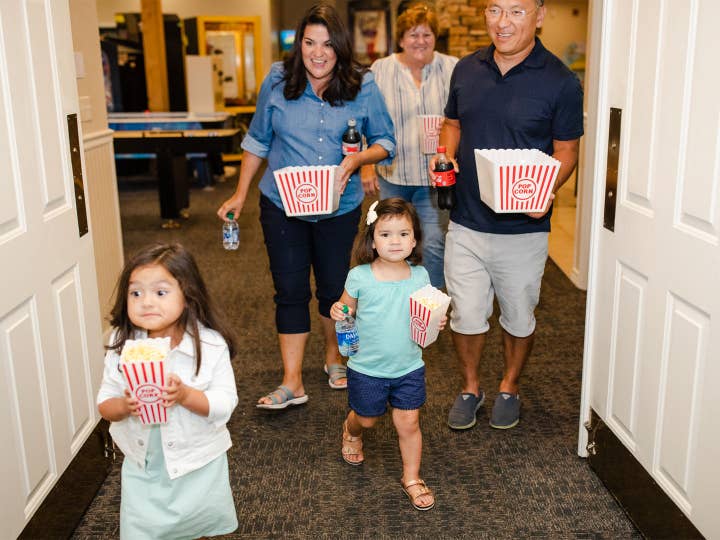 Special Activities
Calling all singers, budding scientists, artists, and scavengers! Have we got some activities for you! Head on over to the Activity Center for a little karaoke, a unique science experience, some cool arts and crafts or a fun scavenger hunt. Looking for something a bit more athletic and competitive? How about participating in a dodge ball, basketball or pool tournament? C'mon... you know you want to!


Special Activities include:*
Dodgeball, basketball, pool tournaments
Scavenger hunts
Bingo
Karaoke
Crafts
Science experience


Hours: 9 a.m. to 9 p.m.

Location: Varies based on activity. Most amenities are conducted outdoors, and season and weather permitting.


*Activities are subject to change.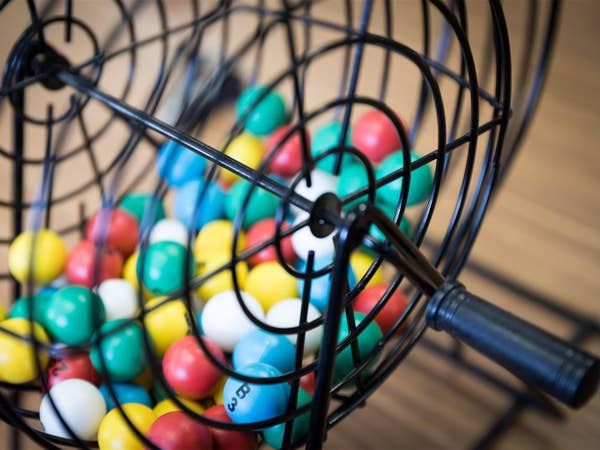 Arcade
Even adventurers need a little break from the outdoors, and the perfect place for it is our arcade. Help the little ones scoop up some prizes with our claw machine, battle your way to victory on one of our video arcade games or challenge your kiddos to an air hockey duel. Feeling extra competitive? Why not test your skills on one of billiards tables or show off your backspin on the ping pong table? Both are located in the common area directly through the doors to the arcade. Win or lose, just promise not to get salty.


Hours: 9 a.m. to 8 p.m.

Location: Activity Center

Variety of activities available, including:
Arcade games
Air hockey tables
Claw machine
Ping pong table and billiards tables available directly outside doors of Arcade in common area


*Reservations required.


*Cost varies based on individual, token-operated arcade game.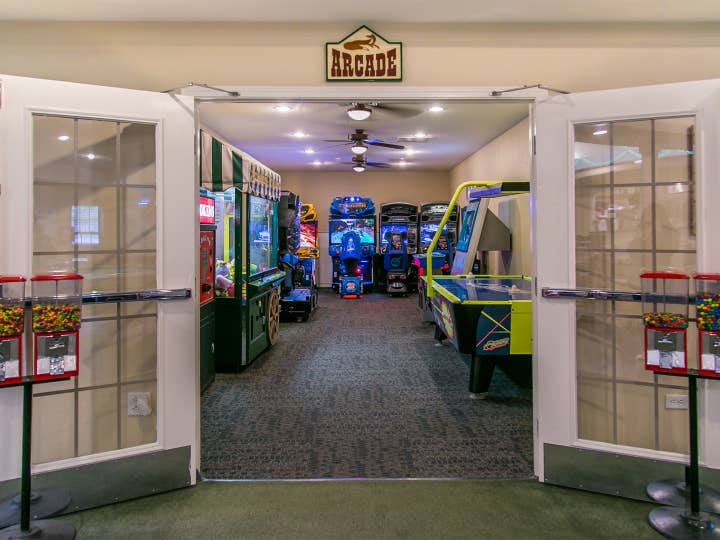 Barbecue Grills
Can't you just envision it now... the fresh air, the tall pines and you doing your best Bobby Flay as you grill up some tasty burgers, corn or Chicago-style hot dogs on one of our barbecue grills? Did we mention we've got 50 on property? (Yeah, we said 50, so no excuses from you!) What about the utensils, you ask? We've got you covered. Just ask! Get those meats seasoned and get that grill fired up!


Hours: Open 24 hours daily

Number of grills: 50 total
2 charcoal grills located behind each building, except Studio Building 22 and the Pavilion by the Registration Building
First come, first served basis
Utensils available upon request