Soak up the Sun and the Views
Whether you've spent the day touring nearby San Antonio, played a round or 5 of mini golf, or just want some relaxation time for yourself while the kids get splashy and silly, we've got a pool that's perfect for you. Like scenic views? We've got a pool with a post card-like view to feast your eyes on. Wanna make sure the kids have enough space to play? We've got pools big enough for them to do as many handstands, races, and pool games they've got the energy for. And don't worry if you forgot to bring the pool toys or sunblock. We've got all of that available at our Marketplace or one of our poolside shops. You can even make purchases from our super convenient online store!*
Main Pools
Hours: 10 a.m. – 11 p.m.

Location: Near Registration Building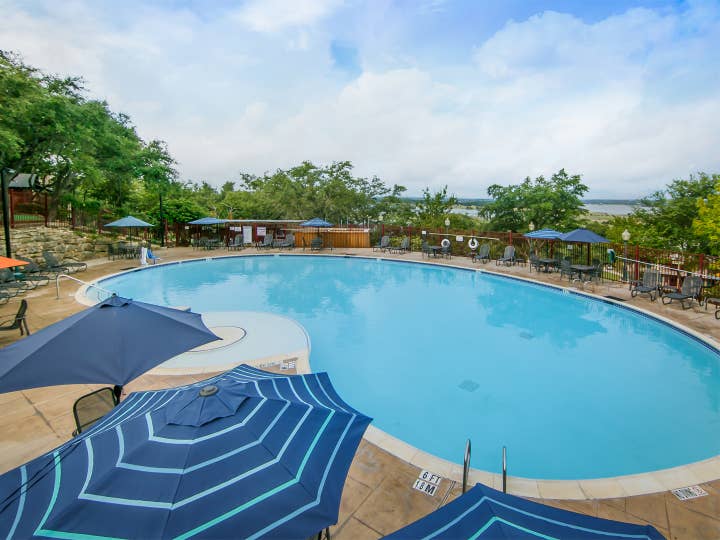 Ambassador Pool
Hours: 11 a.m. – 7 p.m.

Location: On the Northside of the Property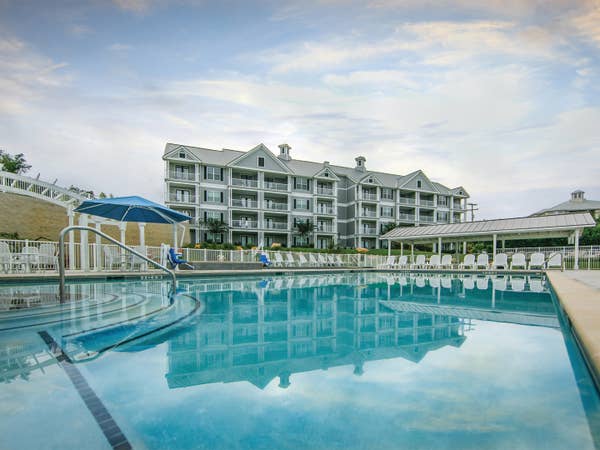 Presidential Pool
Hours: 2 p.m. – 10 pm.

Location: On the Northside of the Property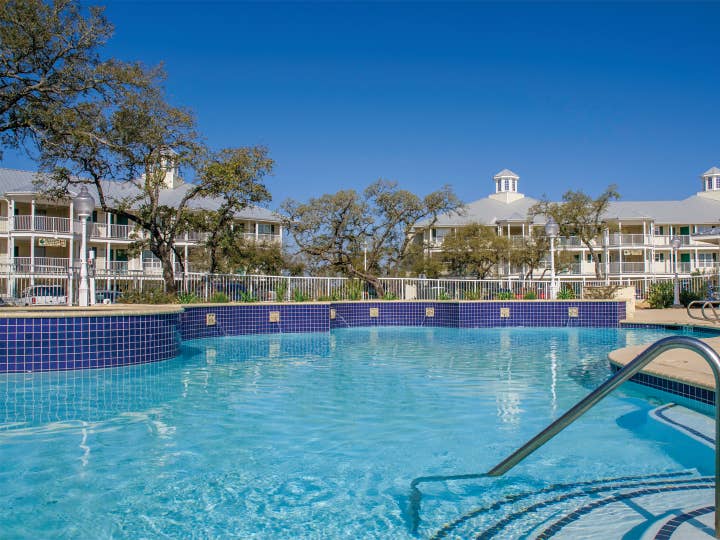 VIP Pool Experiences
Come and go as you please at our Main or Ambassador Pools, bask in the warmth of the Texas Country from a plush daybed or comfy group seating, and enjoy other premium experiences like a VIP food and drink menu and more!


Available experiences include:
VIP Main Pool Entrance Package
VIP Pool Experience Package (four to 10 guests)
VIP Daybed Package (two guests)
VIP Circular Sunbed Package (up to four guests)
Book Now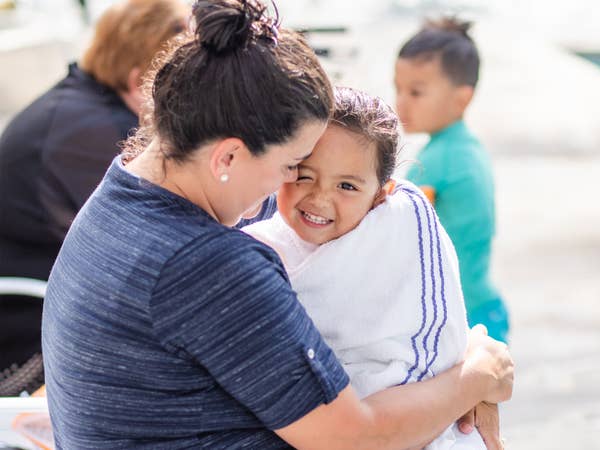 *Pool accessories, sunblock and other items are available for purchase at The Marketplace, The Outpost at the Ambassador Pool, The Outpost at the Presidential Pool, The Oasis, or via our online store.
Children under 16 years old must be supervised by an adult over 18.