Most Villas are Equipped With:
DVD player
TV in living room and bedrooms
Complimentary Wi-Fi
Dining room table, seats 6
Bar stool seating in kitchen
Equipped kitchen**
Pantry and ample storage space
Walk-in shower
Enclosed full-size washer and dryer
Screened patio/balcony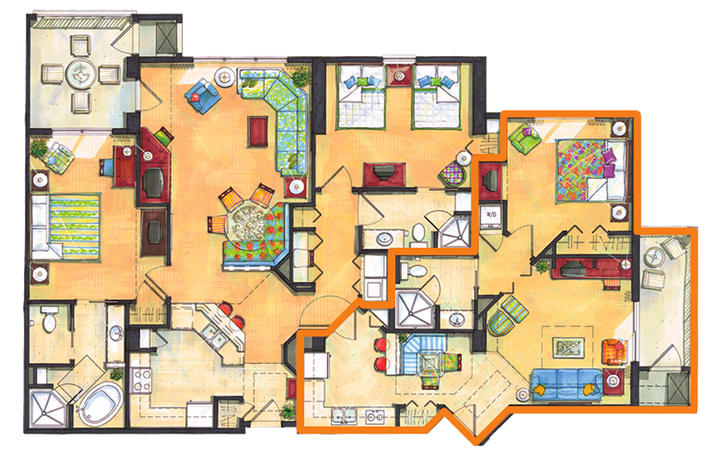 *Villas shall have furniture, appliances, equipment, and all accent furnishings substantially similar to, or of equal or better quality, to those shown or used in the model or descriptive materials. Additional floor plans may be available.
**Kitchen has a stovetop but no oven.