Most Villas are Equipped With:*
Private safes
Ceiling fans
TVs in living room & bedroom
Dining room table
Kitchenette
Access to full-size washer & dryer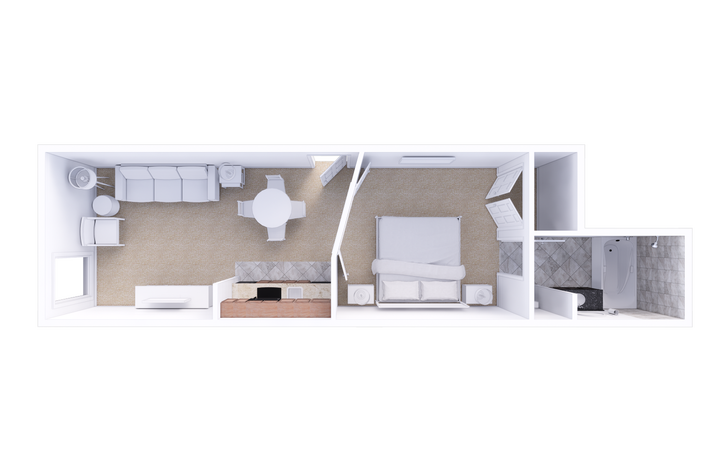 In-Villa Celebration Packages
Celebrating a birthday or special occasion during your visit? Looking for a romantic way to surprise your special someone when you arrive? Check out our Celebration and Romance Packages, including cake, candles, champagne and more. Your order will be sitting and waiting for your family when you walk through the front door of your home-away-from-home.
Contact Us
Note: Many villas in the West Village Resort have undergone renovations with additional features. Some features only available in select villas.
*Villas shall have furniture, appliances, equipment, and all accent furnishings substantially similar to, or of equal or better quality, to those shown or used in the model or descriptive materials. Additional floor plans may be available.