Splash by the Sea
Swim, splash, or just soak in the sun at one of our refreshing pools. Whether you just want to cool off or the kids want to play Marco Polo for hours, our pools provide the perfect setting. Forgot to bring your beach towels? No need to trek back to your villa. The Activity Center has fresh ones ready and waiting.
Main Pool
After an exciting day exploring Galveston's historic strand district, there's nothing quite like a refreshing dip in our main pool. You get to relax, while little ones can splash and play to their hearts' content in the adjacent kiddie pool.


Hours: 10 a.m. to 10 p.m. daily


Location: Next to the Front Desk Building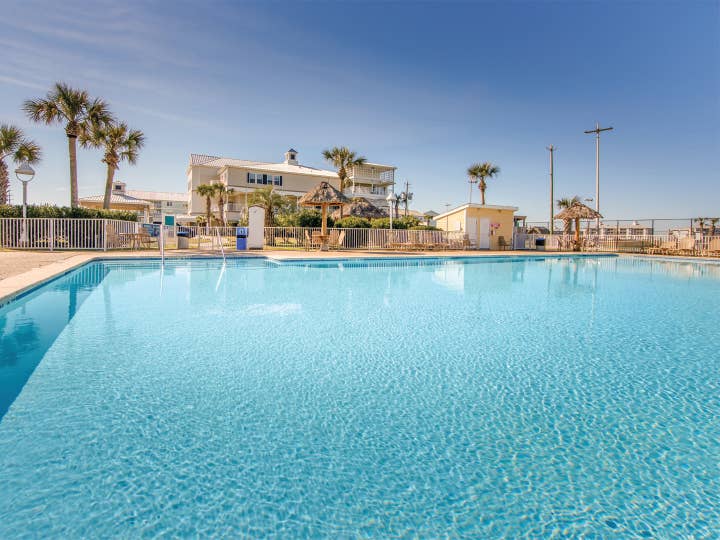 Signature Pool & Hot Tub
Everything is better when it's got an ocean view, and the one from our infinity-edge oceanfront pool is about as good as it gets. Dedicated for those staying in our Signature Building, our Signature pool and hot tub are more than relaxing; they're a little slice of paradise.


Hours: 8 a.m. to 9 p.m. daily


Location: Next to the Signature Building


Infinity-edge oceanfront pool
Hot tub