Find On-Site Family Fun
Looking for some things to do for the whole family? At our Galveston Seaside Resort, you can enjoy nature while you grill up a tasty meal, putt under the palm trees, score the winning shot, or show off your artistic side.
Mini Golf
Is any vacation really complete without a round or two of mini golf? Exactly! Step out with the family for some friendly competition, right on property. Our course has palm trees, waterfalls, and a relaxing sea breeze, but best of all, it's the perfect place for you and your family to make new memories.


Hours: 8 a.m. to 10 p.m.


Location: Along the main entrance of the property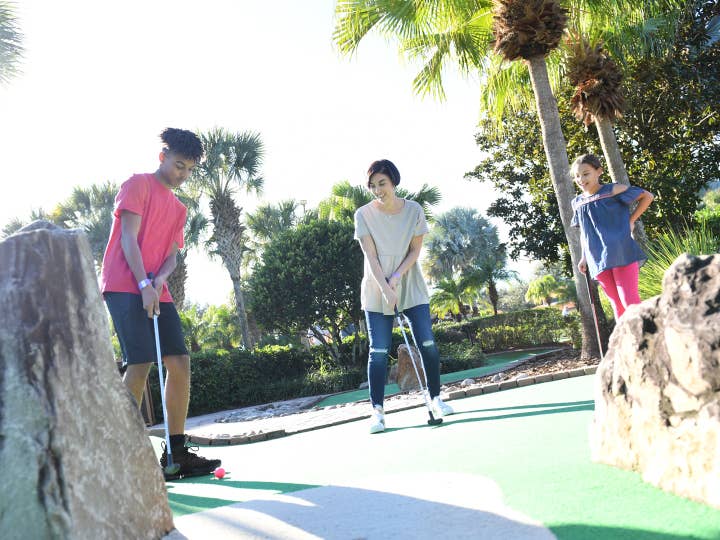 Arcade
You know the kids are going to ask to play games, and our arcade has a ton that are perfect for the whole family. (So you get to be the parent that says "yes"!) Shoot some pool or some hoops, challenge the kids to a round of air hockey, or test your luck at one of our fun arcade games. This is a great place to share some laughs and some fun quality time together.


Hours: 8 a.m. to 10 p.m.

Location: Activity Center

Five activities available, including:
Pool table
Basketball arcade
Claw machine
Air hockey
Standup arcade games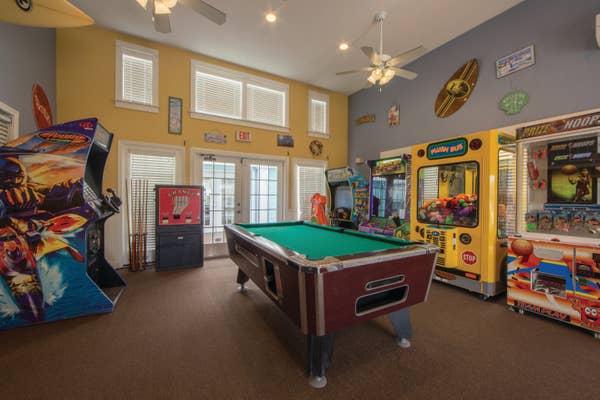 Barbecue Grills
What could be better than barbecuing by the sea? How about not having to worry about anything but what you'll be devouring when the grilling is done. You bring the meat. We've got the grills and utensils.


Hours: 7 a.m. to 11 p.m.


Number of grills: 7
3 charcoal grills at the pavilion
4 charcoal grills at each building
Utensils available at the Activity Center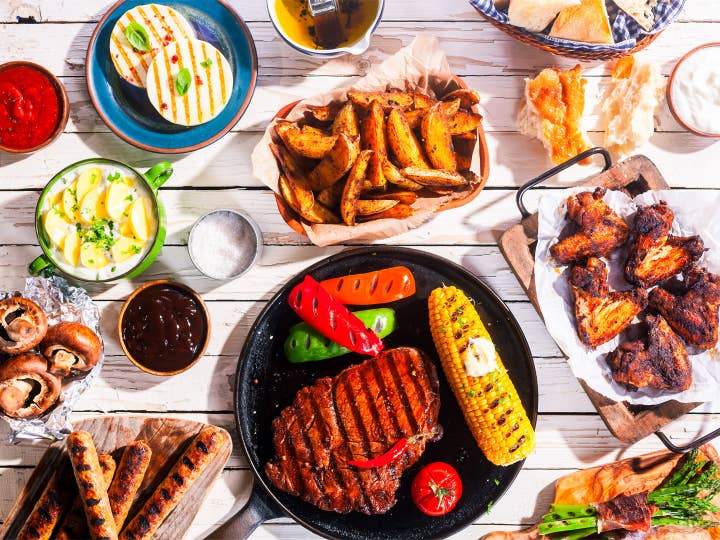 Special Activities
Have an aspiring artist or engineer in your family? Or maybe bingo is your thing. We've got lots of activities designed to spark imagination, build cool things, unleash artistic talents, and just have some fun.


Check out our Activity Schedule* for the free activities we're offering during your stay.

Hours: Weekdays: 10 a.m. to 5 p.m., Weekends: 10 a.m. to 7 p.m.

Activities include:
Kite building and flying
Boat building and racing
Bingo
Arts and crafts


*Activity schedule is subject to change.