Evolve Nightclub
All of that golfing, waterpark action, horseback riding and swimming sure were lots of fun. Why not let the good times keep rolling into some nighttime fun? Head on over to the nightclub where you can enjoy a delicious cocktail, glass of wine, draft beer or a tasty Wisconsin brew while chowing down on tasty bites including tempura cauliflower, mussels, prime rib and salmon. Sit back in one of our comfy chairs and chat and laugh with friends, or hit the dance floor and get your groove on. Need a little fresh air? Head out to the terrace where you can enjoy a drink by the glow of our warm and cozy fire pit.


Hours: 5:00 p.m. to 1:00 a.m. (hours subject to change)

Location: Main level at the Main Lodge


Live DJ Fridays and Saturdays starting at 9pm. Must be 21 years or older.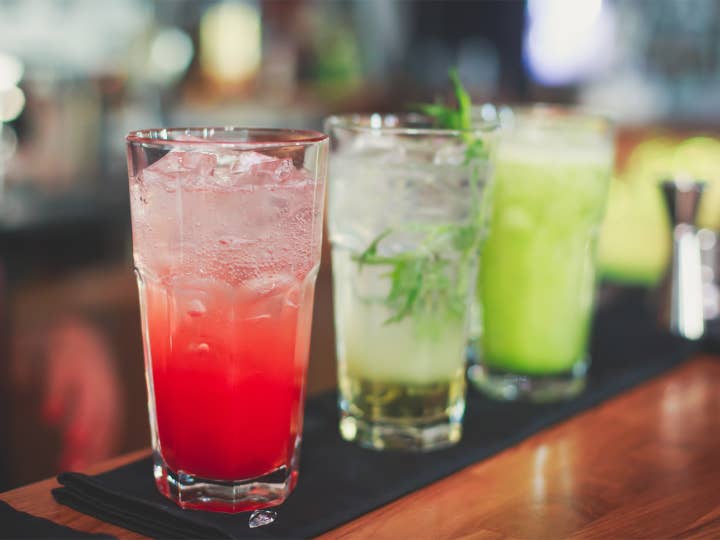 Links Bar and Grill
Grab breakfast before you hit the course, relax after your outing, or just swing by and have a yummy bite just because! You can sit and relax in a super casual atmosphere or head outside to the patio and look out over the lake and woodland views while you enjoy a cocktail with your cheese curds, Chicago style hot dog or Lake Geneva brat. Yum! We've got healthy stuff like salads, wraps and sandwiches, too. And don't worry. We didn't leave out the kiddos. Hot dogs, mac and cheese and chicken fingers are on the menu, too! Don't forget to try the Par-5 cocktail. We'd just suggest you do it after golf. Otherwise, you'll probably be swinging sideways!


Hours: Open seasonally
Bar: 7:00 a.m. to 7:00 p.m.
Grill: 7:00 a.m. to 6:00 p.m.


Location: At the Golf Shop at Grand Geneva

Cost: $10 to $15

Offerings: Breakfast, lunch and dinner

Phone: (262) 248-2556
View Menu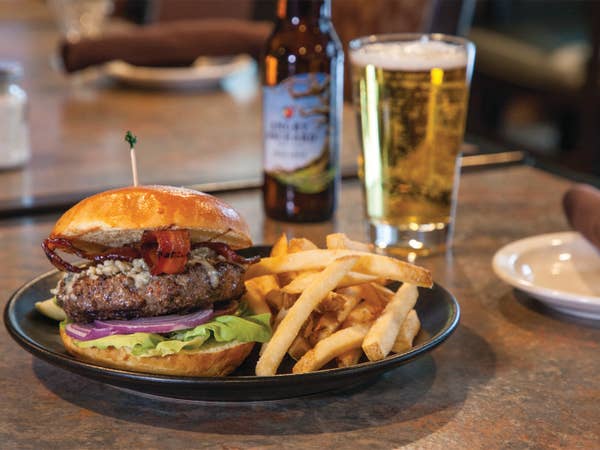 Leinenkugel's Mountain Top Lodge
Leinenkugel's Mountain Top Lodge is closed for the season and will reopen in Winter.


When it's frosty cold and the snow is coming down out there, it's toasty warm and the drinks are flowing in here! This is THE place to kick back and gather with friends, grab a bite, relax and catch a game or check out some live music. And while you're here, you can warm up by the fire while you enjoy a hot concoction that will warm you up even more! Why not try the Irish coffee, cider toddy or how about our Almond Joy, made with Malibu Rum, RumChata, hot chocolate, whipped cream and chocolate syrup. Now does that sound good on a winter night in Wisconsin, or what?


Hours: Open seasonally mid December to early March, hours vary

Location: At The Mountain Top at Grand Geneva on the upper level

Cost: $12 to $16

Offerings: Lunch and dinner

Phone: (262) 249-4726
View Menu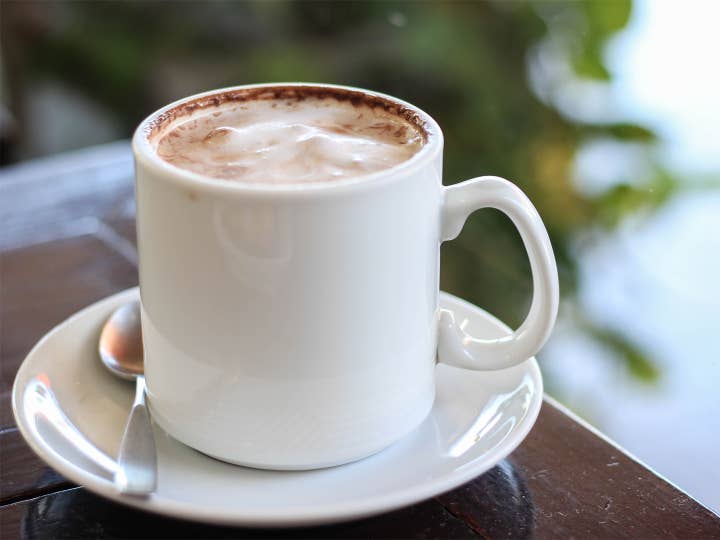 The Lobby Lounge
Start or end your night right with a stop at Lobby Lounge. You can nibble on a great starter, like sliders with pimento cheese and hummus with naan. Enjoy a glass of wine, a beer or a super yummy cocktail, like our peanut butter cup martini and cranberry bourbon fizz while you warm up by the fire and look out over pool and countryside views. If ever there was a perfect "wind down" spot, this is it!


Hours: Subject to change
Sunday – Thursday: 11:00 a.m. to 10:00 p.m.
Friday and Saturday: 11:00 a.m. to 12:00 a.m.


Location: Main level at The Main Lodge just off the Lobby

Cost: $10 to $16

Offerings: Lunch and dinner

Phone: (262) 249-4788
View Menu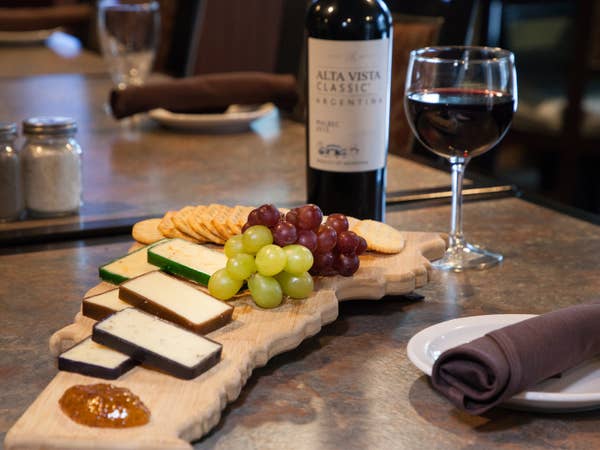 Cool Water Pool Bar
Is your stomach starting to rumble or is your drink getting low but you just can't pull yourself away from the pool? Not to worry. We'll bring your snacks and drinks right to you so you won't have to miss one second of your time in the sun. You can munch on beef empanadas, fish tacos, tuna poke, burgers or tenders. And sip on refreshing cocktails, from the Strawberry spritzer to our Paloma, featuring tequila, grapefruit and lime juice, simple syrup and club soda. Good food, tasty drinks, sunshine and poolside service? Now this is what vacation was meant to be!


Hours:
Drinks:

Monday - Thursday: 11:00 a.m. to 7:00 p.m.
Friday and Saturday: 10:00 a.m. to 8:00 p.m.
Sunday: 10:00 a.m. to 7:00 p.m.


Food: 11:00 a.m. to 6:00 p.m.


Location: Poolside at Grand Geneva Resort

Offerings: Lunch and dinner