Oceanfront Oasis
The sun shining down on the deep blue and turquoise water. The palm trees fluttering in the sea breeze. You, lying back in your lounger, relaxing in the pool or soaking in the hot tub as you look out over it all. Does that doesn't sound like a little piece of perfection, or what? It's all waiting for you down at our oceanfront pool area that has direct access to the beach, so grab your sunscreen and your floppy hat and come on down to enjoy the perfection for yourself.
Outdoor Pool
Whether you want to swim some laps, play and splash with the kiddos or relax and look out over the sailboats gliding by, our oceanfront pool is the ideal place for you to enjoy some downtime. The only problem is, you might not want to leave! Unless, of course, you decide to head to the beach to take a swim or a stroll there. Can you say happy place?


Hours: 8:30 a.m. to 9:30 p.m.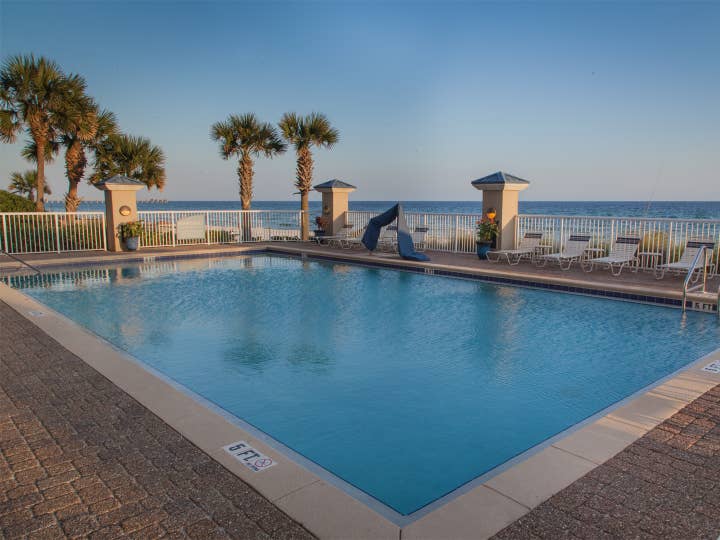 Hot Tub
Take your relaxation experience up a notch or 10 and enjoy our oceanfront hot tub. Soak your cares away as you look out at the sun setting on the waves crashing. It doesn't get much better than this!


Hours: 8:30 a.m. to 9:30 p.m.