Swimmin', Splashin' & Relaxin'
Have the buckaroos been tuggin' at you for some time at the swimmin' hole? Good news! We've got a bunch of options! Whether you wanna relax by the pine trees, look out over Lake Conroe and watch the eagles and osprey glide across the sky, or you'd prefer to head undercover for some indoor fun, we've got a pool for you. And if all of that Piney Shores activity has got you plumb tuckered, our hot tubs will soothe your aches and pains away.
Presidential Cove Pools
Have all of those Piney Shores outdoor adventures left you needing a little bit of downtime? Well, then, come on over to our Presidential Cove pools and hot tub and take a load off! Kick back outdoors in one of our loungers, settle into our soothing hot tub or go for a refreshing swim while the kiddos have a splashy fun time. It's stormin' outside? Our indoor pool has you covered, literally, so who cares what the weather's up to? The only question is... why in tarnation aren't you down here yet?


Outdoor pool
Indoor pool
Hot tub


Hours: 10 a.m. to 10 p.m.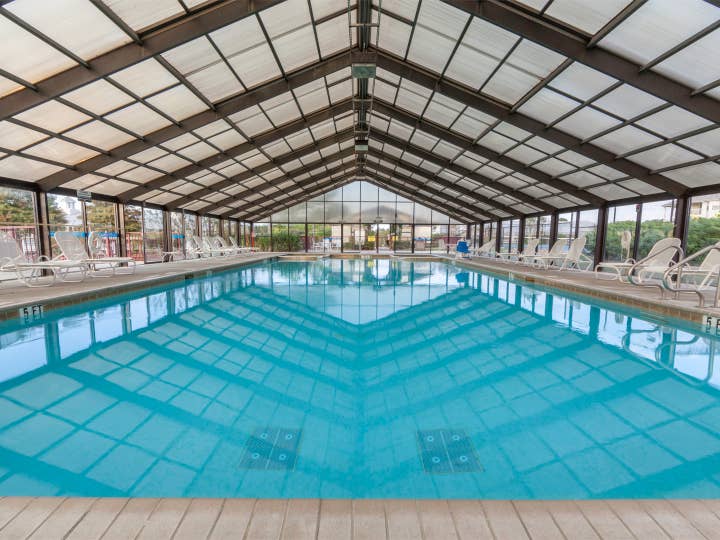 Lady Lane
Between all of the horseback riding through the woods, family mini golf competitions and arcade battles, you're tuckered out! Well, we've got the perfect remedy for you at our outdoor pool area. The little ones can have the time of their lives in the covered kiddie pool, the older kids can yell out Marco Polo all afternoon in the main pool and you can slide into your happy place in the hot tub.


Outdoor pool
Kiddie pool
Hot tub
Seasonal Snack Shack


Hours: 10 a.m. to 10 p.m.

Location: Across from the Activity Center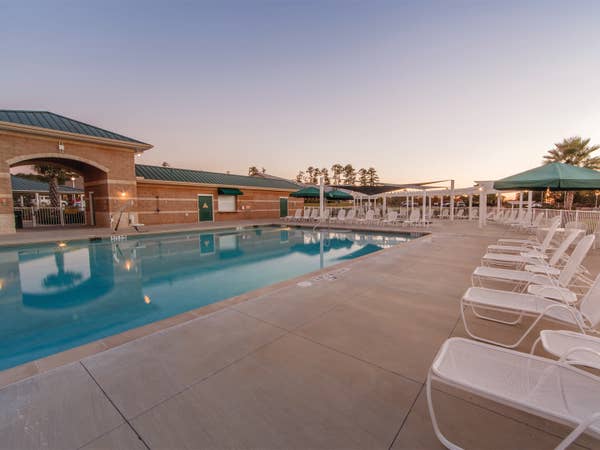 Lodge Pool
With the towering pine trees in the distance painting the edges of the blue sky, you won't even be able to help yourself from relaxing down at the Lodge Pool. Gather up the posse and get ready for some sunnin', playin' and chillin'. Is this the life, or what?


Hours: 10 a.m. to 10 p.m.

Location: Next to the Lodge Building