An Adventure of the Tropical Variety
Are you ready for a wave of paradise and bayside bliss to wash over you? You chose wisely, then! At our Sunset Cove Resort, you can grill up some good eats while you look out over the water, enjoy a night under the stars as you sip wine and taste fine cheeses, take a Zen ride out in the fresh sea air or head to the sand for a day of sun, surf and relaxation. Can't you just feel yourself drifting off into happy place right now?
Barbecue Grills
There you are, standing under the shade of palm trees fluttering in the breeze and enjoying the beautiful view of the sun shining down on the water as the aroma of those juicy steaks you just threw on the grill fill the air. Nice dream, huh. Oh wait, it's not a dream. You just envisioned a day at Sunset Cove! We've got gas grills on our waterfront deck, grilling utensils for you to use and some of the prettiest sunsets you've ever seen, so come on out and get that grill fired up!


Hours: 9 a.m. to 9 p.m.

Location: East end of pool deck

Number of grills: 2 gas grills
Grilling utensils available


*Grills are available on a first-come, first-served basis. No reserving grills or adjacent tables.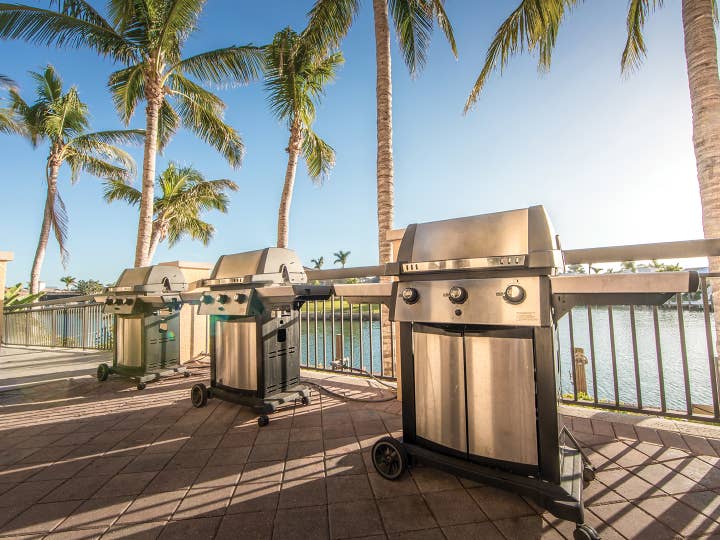 Bicycle Rentals
Wouldn't it be amazing to feel the sea breeze brushing across your face as you pedal along streets lined with trees and topiaries? You can! We've got the bicycles. All you need to do is head over to the Front Desk to reserve some for you and the family, and you can explore the area out in the open air. Take a ride first thing in the morning and watch the sunrise, check out nearby restaurants, raw bars or shops or just get out and enjoy the day. We've got helmets and bike locks for you, too! And it's all free, so come on out and get riding!


Hours: 7 a.m. to sunset

Location: Front Desk, Parking Garage

Cost: Free


*Bike locks and helmets available. There is a two-hour limit.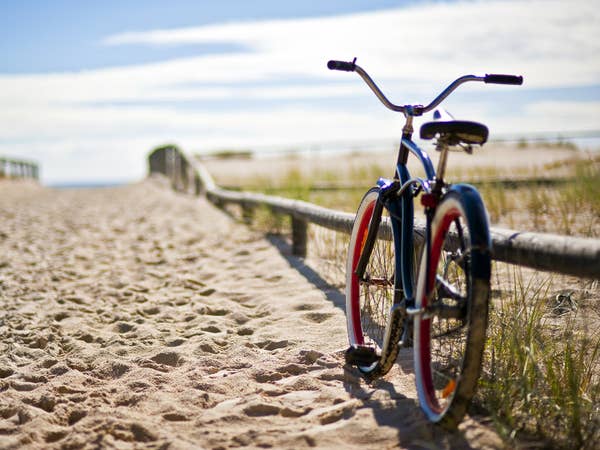 Special Activities
We know you could spend every second outside enjoying the gorgeous view and the tropical setting, but we've got some other fun (and still super relaxing) stuff for you to do here, too. Why not head over to the Owners Great Room or Pool Deck and test your trivia skills or play a few rounds of Bingo? You never know, you might make a few new friends or win some cool prizes. If games aren't your thing, how about sitting back, relaxing and enjoying some yummy wine and cheese or some tasty ice cream on the pool deck? Is this a fun vacation, or what?


Hours: See activity schedule

Location: Owners Great Room or Pool Deck

Cost: Free

Special Activities include:
Bingo
Trivia
Wine and cheese
Ice cream on pool deck


*Cost may be associated with the activities. Must be 21 years or older for alcohol consumption.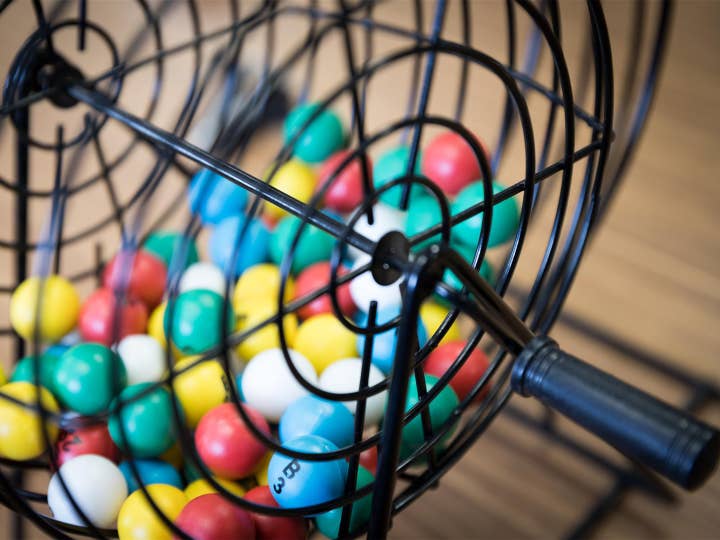 Beach Shuttle
We bet one of the reasons you traveled to Marco Island was so you could relax out on the white sand and look out over the turquoise water at gorgeous beaches, right? How about letting us take you and your family there and back so all you bring home with you are the fun memories you make, instead of a carful of sand! Hop on board our beach shuttle and we'll take you to two of the area's closest and most beautiful beaches, Marco Island South Beach and Tigertail Beach. We've even got beach chairs and coolers available for you to use. And, of course, everything is free!


Hours: 9 a.m. to sunset

Location: Front entrance lobby

Phone Number: 238-393-3460, ext. 0


*Maximum of 8 guests per shuttle ride. Backpack-style beach chairs and coolers available on a first-come, first-served basis.