Sunny, Soothing Serenity
Do you catch yourself daydreaming about looking out over peaceful waters and watching boats glide by while you relax in the pool or soak in the hot tub? Well wake up, put on your flip flops, grab those sunglasses and head down to our waterfront pool... and prepare to be swept away into a little piece of heaven.
Outdoor Pool
Sometimes the best things to do on vacation involve nothing but some unadulterated relaxation, and that's exactly what you'll be doing at our gorgeous waterfront pool. Laze the day away on one of our comfy poolside loungers as you enjoy spectacular views of Smokehouse Bay. The kids can splash, squeal and giggle all they want. Nothing's about to distract you from your happy place!


Hours: Open daily from 9 a.m. to sunset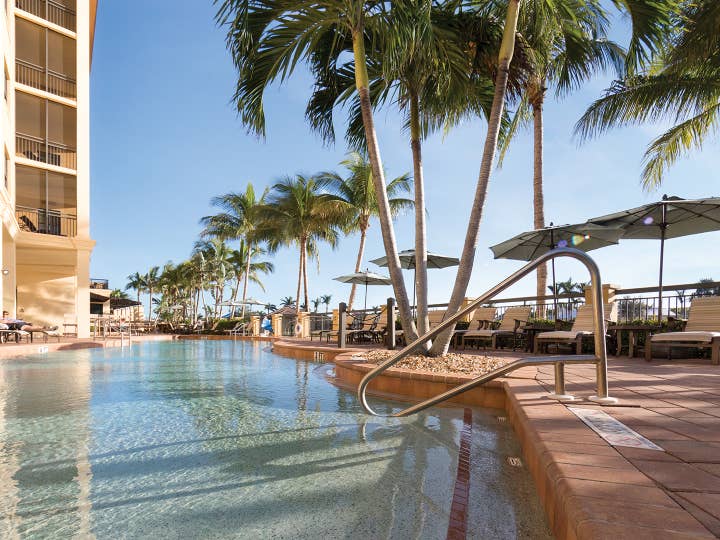 Hot Tub
If you're trying to avoid total and complete relaxation and warm and bubbly bliss, then we definitely don't recommend our waterfront hot tub, because that's exactly what you'll get here! From the moment you slide in and get a glimpse of that amazing tropical view, you'll feel every though melt away. This is what you came here for!


Hours: Open daily from 9 a.m. to sunset