Lift, Run, Serve, Shoot
Need to balance all that relaxation with a good workout? Have the kids been after you to shoot some hoops? You can take care of both! Head over to the fitness center to get in some cardio and strength training. Head out to our sports courts to sweat it out playing basketball, tennis or volleyball.
Fitness Center
Are you ready to take a break from all that relaxing and get that heart pumping a little bit? C'mon now... we know it's vacation and all, but you've got to keep your energy up for all of those Timber Creek adventures, so come on over to the fitness center and get in a good workout. You can hop on one of our treadmills for a brisk walk or jog, climb onto an elliptical machine for some good cardio action or use our free weights to tone up those muscles. Whatever you decide, just get moving!


Hours: 6 a.m. to 11 p.m.

Location: Activity Center

Equipment available includes:
Free weights and benches
Treadmills
Elliptical machines


*The Fitness Center is open to guests 16 and older.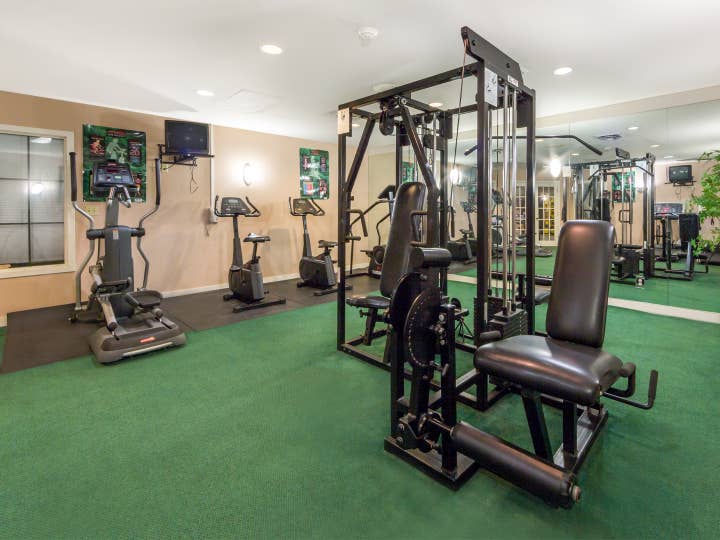 Sports Courts
You didn't know that they played sports on the old frontier? Well they do at ours, and you can, too! Head over to our basketball court for a game of HORSE with the kids, serve, set, and spike on our beach volleyball court or see how many times you can rally on our tennis court. We've got views. We've got lights. All that's missing is... you!


Sports include:
Volleyball
Basketball
Tennis
Nature trail