Pioneer Pastimes
Ready for a frontier adventure with a modern twist? At our Timber Creek Resort, you can explore the wild outdoors while you row or pedal on the lake, tee up on our scenic golf course, putt around on our pioneer-themed mini golf course or head inside for some arcade head to heads and epic Wii battles. See... we told you there was a modern twist.
Mini Golf
Ready for some mini golf fun, Timber Creek style? You'll definitely get the pioneer flavor here, as you putt around a bubbling wishing well, gushing stream, wooden cabins and pine trees. This place is so "frontiersy" you'll probably expect Tom Sawyer to pop out any minute! The kids are bound to fall in love with this place, so don't be surprised if they beg you to play again. And how could you say no? After all, it's free! Head down to the Activity Center to pick up golf balls, clubs and score cards and get out there!


Hours: 9 a.m. to 7 p.m.

Location: At the front of the Registration Building

Cost: Free (Clubs, golf balls and score cards are free of charge and are available at the Activity Center.)
Activity Center
We're not quite sure what games pioneer kids played, but we didn't think you'd mind if we threw a few modern ones into our rustic Activity Center. Head on over and check out the fun stuff we came up with for you and your family. See who can shoot the most goals in air hockey, grab the most prizes with our claw machines or race the fastest in our driving game. Or how about challenging the kids to a ping pong match or battling it out on the Wii? We've got lots of choices that will produce lots of laughs.


Hours: 11 a.m. to 7 p.m.

Location: Activity Center

Variety of activities available, including:
Arcade games
Air hockey table
Claw machine
Ping pong tables
Billiards tables


*Small cost for each.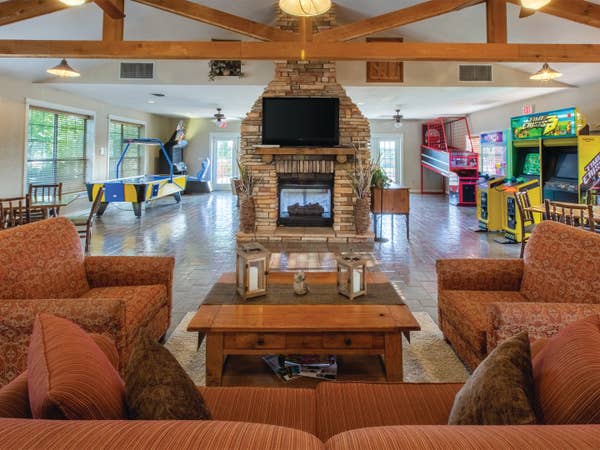 Special Activities
Have you got some die-hard bingo players or board game enthusiasts in the family? How about a budding artist who loves to create, or a natural performer who just can't stop singing? You're a family of movie buffs, you say? You're in luck, because we've got our very own mini cinema with movie theater style seats and all! Yeah, we've got a little something for everyone down at our Activity Center, so are you fixin' to come on down here, or what?


Hours: Varies, activities being offered are subject to change.

Location: Activity Center

Cost: Occasional cost for crafts, depending on item. All else is free.

Special Activities can include:
Bingo
Crafts
Karaoke
Wii games
Board games
DVDs
Movie theater (by reservation only)
Pool games (Memorial Day through Labor Day)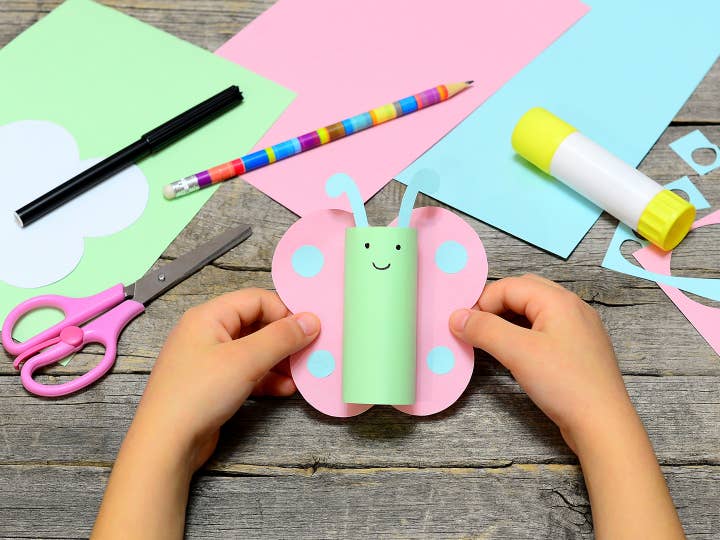 Barbecue Grills
You came here to enjoy the great outdoors, right? Our barbecue grills give you the perfect opportunity.


Cook up a tasty meal on one of our lakeside grills. Just try not to get lost in that view of the reflection of the trees dancing on the water. We've got to warn you, though, it's tough not to! When you're done grilling, why not have a lakeside picnic? We've got private mini pavilions right by the water. Great eats, great views, great memories... what could be better?


Hours: Open 24 hours daily

Number of grills: 16 total
2 charcoal grills located at each of the six condo buildings, one at each of the two pavilions, and two in small picnic areas near the lake
Utensils available upon request