Splash in the Sun, Take in the Views
Need to soothe those achy bones? With all of the adventures you've been on, we knew you would. And we've got just the place for you to do it. Submerge yourself in a swirl of warm bubbles or relax in one of our four pools while the kids get drenched in one of our splash pools.
Springcreek Pool
No matter how you've spent your day, whether kayaking on Lake Palestine or exploring nearby Caldwell Zoo, everyone needs some rest time. And what's better than relaxing poolside? Plus, there's plenty of space for the kids to play games and that bucket splash pad they've been eyeing all trip.


Hours: 10 a.m. to 10 p.m.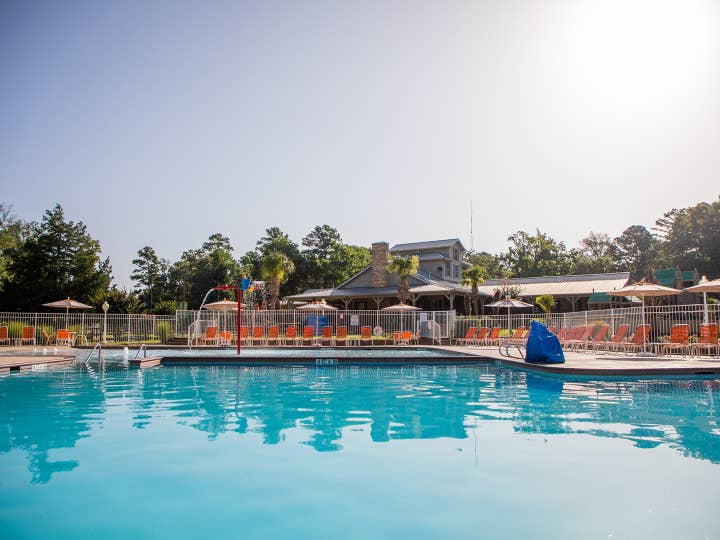 Lodge Pool
After spending the morning horseback riding through the woods, there's nothing quite like kicking off your boots and enjoying the afternoon poolside. Whether soaking in the sun with a good book or cooling off in the refreshing water, you won't regret taking a little "me" time.


Hours: 10 a.m. to 10 p.m.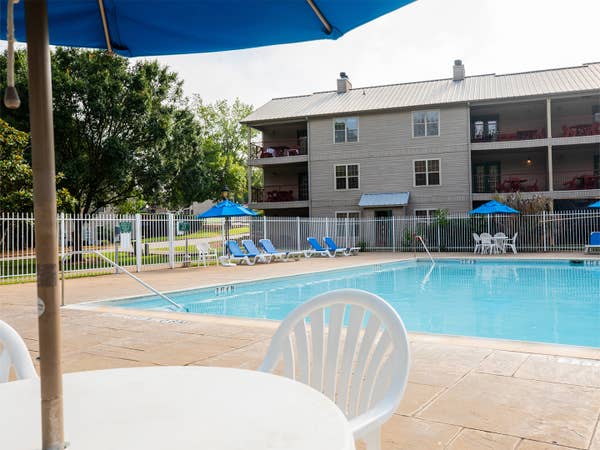 Beach Club Pool
Load up the kids and bring them to our Beach Club Pool for plenty of fun in the Texas sun. With a selection of comfy, poolside chairs to enjoy as you unwind and a fun mushroom spray fountain that the kids will love, your family may never want to leave!


Hours: 10 a.m. to 10 p.m.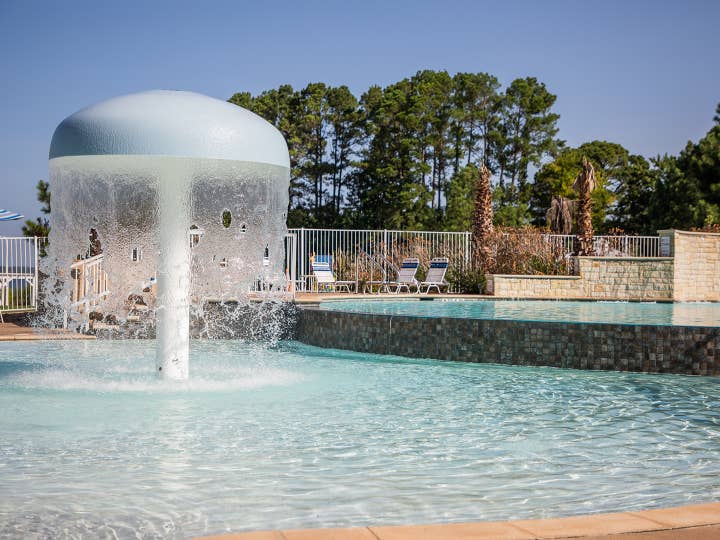 Hot Tubs
Slip in, sit back, and just let your cares melt away in one of our super relaxing hot tubs. And while you do, you can look out over the towering pines and oaks that are all around you. Can't you just feel the "ahh"?


Hours: 10 a.m. to 10 p.m.

Locations: Lodge Pool and Beach Club Pool


*Children under 12 years old must be supervised by an adult over 18.