Fit & Fun Vacation
Just because you're on vacation doesn't mean you have to take a break from working out. At our Williamsburg Resort, you can run, lift, or stretch in our health & fitness center or throw, shoot, or spike on one of our sports courts.
Fitness Center
So you've got this great fitness routine going, but you're a little anxious that vacation is going to throw you off your game. Well, not to worry. Head to our fitness center and hop on one of our treadmills, bikes, or elliptical machines to get in some cardio, or grab some free weights or a medicine ball for some toning. We've got everything you'll need so you won't miss a beat.


Hours: 5:30 a.m. to 11 p.m.

Location: Town Square

Equipment available includes:
Free weights
Treadmills
Elliptical machines
Stationary bikes
Yoga mats
Medicine balls
Balance boards


*Lockers are available in restrooms. Guests must supply their own locks.
The Fitness Center is open to guests 16 and older.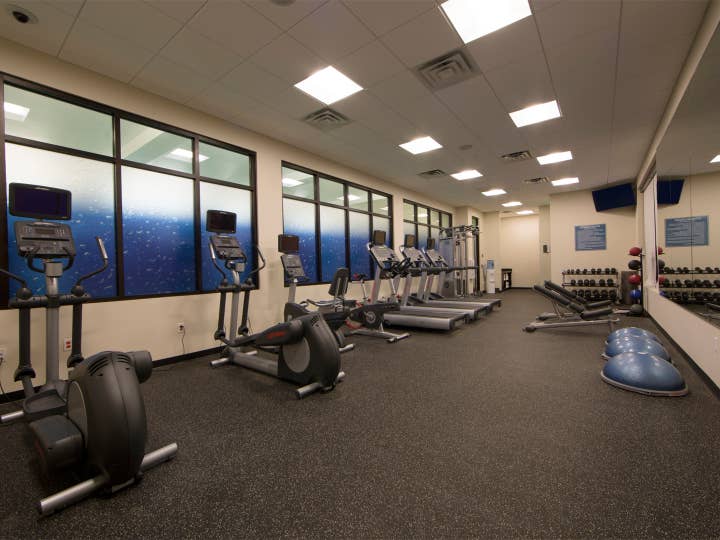 Sports Courts
Rather play sports to get your exercise? We've got plenty for you to do, too. Shoot some hoops on our basketball court, or work up a sweat on our sand volleyball court. If you just want to have a little fun but don't want to work so hard, there's always bocce ball. Basketballs, volleyballs, and bocce ball sets are all available free of charge at Town Square. Just stop by and start playing!