There are just three steps to purchasing vacation ownership and becoming a Club member with us.

Step 1: Take Us For A "Test Drive"
Why not "take a spin around the block" by vacationing with us before you become a member? There are two ways to try us on for size: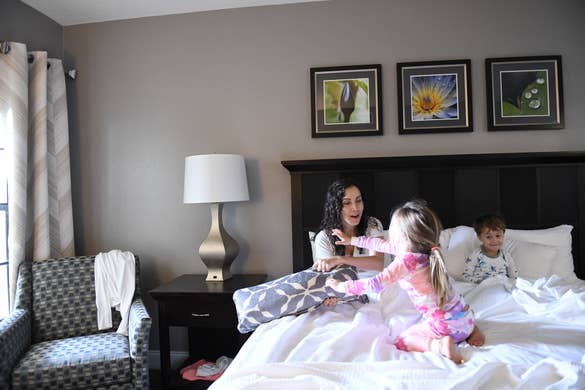 Rent a Room
Just like a hotel, you can book our resorts online. (Our members get priority booking, so peak travel times or weekends may be limited.) Check availability to plan your getaway.
Make a reservation, stay with us and see if you like it. If you have questions during your stay or want to book a tour to learn more, just ask a resort team member.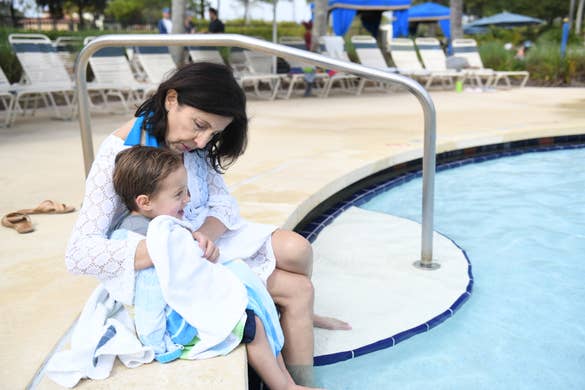 Grab a Getaway
We offer pretty great getaway deals all year long. And no, they're not too good to be true: We offer you savings because you'll be giving us a few hours of your vacation time to see what we're all about on a tour. (Lots of people call this a "timeshare tour.")
Just remember: Members get first dibs on booking our resorts. Typically, you'll stay at a nearby partner hotel and travel to our resort for your tour.

Step 2: Connect & Chat It Over
AKA: Take a "timeshare tour" in one of two ways.
Join us in person to experience one of our resorts first-hand and get all the information you want and need about membership from one of our team members. That's really all our tour is. To sign up, you can purchase a discounted vacation at holidayinnclub.com/offers/purchase-vacation-package and we'll call to schedule your tour. Or, book by calling (888) 852-2714.


Want to tour from the comfort of your own home? No problem. You can also take a virtual tour with our team. You'll get the same in-depth information as our traditional in-person tour, without all the travel. To schedule, please submit a request and one of our Sales Consultants will call you to discuss. Or, call us direct at (855) 605-8450.
What happens on a tour? You'll: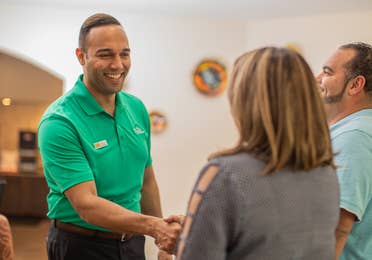 Meet a team member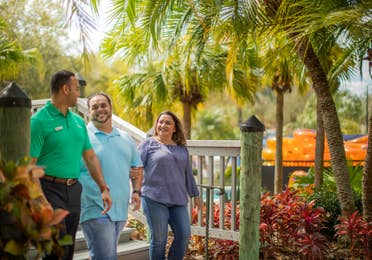 Chat about your vacation needs and our offerings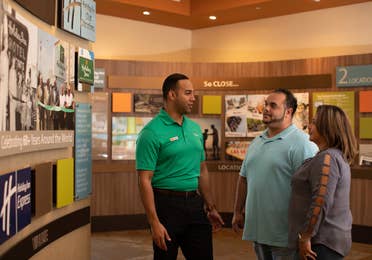 Take a look at our extended network of properties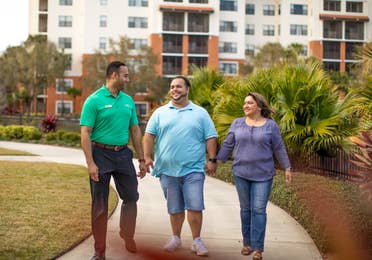 See the resort grounds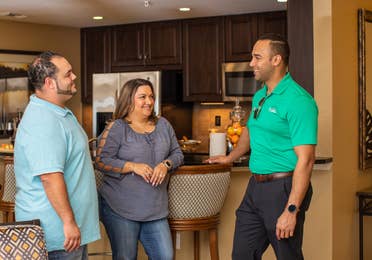 Tour a villa or two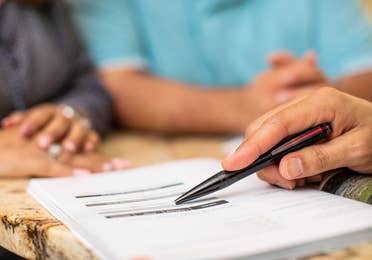 And go over pricing, including financing options
That takes about two hours, based on your level of interest. Why?
Vacation ownership isn't one-size-fits-all. Think of the tour like a personal shopping session, where we learn about you and find out what may fit you best.
At the end of your tour, you'll decide if you want to become a member. Or not. That's it!
Even if you don't join, we'd love to stay in touch and host you again. We always have new offerings (and offers) to share, so don't be a stranger.
Will I be locked in a room all day with no way out?
Of course not! We know your vacation time is valuable. If you feel like we're not a fit for you, just tell our team member. You can leave any time.
Just know that if you were offered vacation incentives (like hotel discounts or theme park tickets) in exchange for your time but you don't stay to the end, you may not get your goodies.

Step 3: Make the Purchase
You tested us out. You talked it over with us…and you loved it! Congratulations! If you're ready to join our Club at the end of your tour, you can get some special same-day purchase incentives.

We'll walk you through every step of the closing process and paperwork, and then celebrate you as the newest member of our Club family.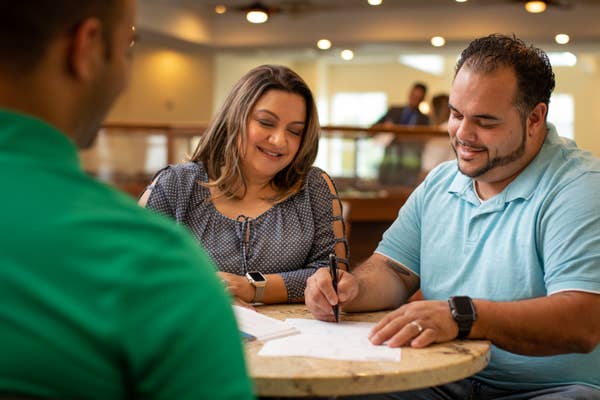 But what if I change my mind?
We think you'll love us, but we don't want you to feel stuck. Purchasing vacation ownership with us comes with a rescission period (aka your cancellation window), just in case. Usually, it's about 3-10 days to change your mind, but the exact amount varies by state law and will be specifically listed on your purchase contract.
If your situation ever changes later on, we can also help you explore options.
Owners without a mortgage have safe, easy and secure options for exiting ownership.
Owners with mortgages can also contact us to talk through what options may be available for reselling or exiting.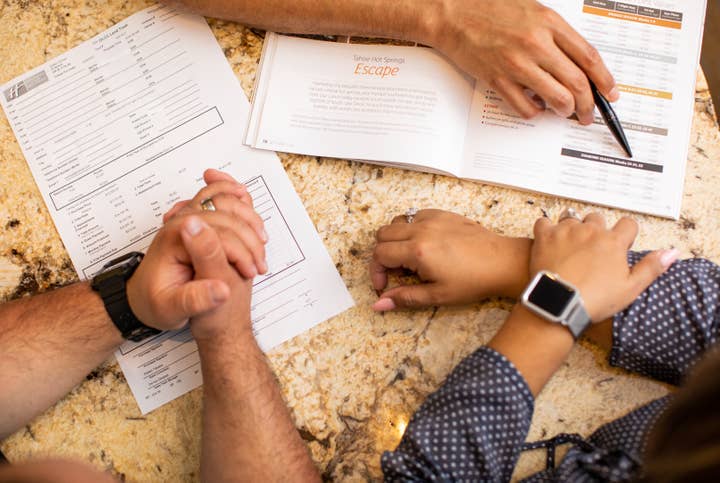 Testimonials
"We bought into HICV about 5 years ago and the first 24 hours after signing on the line, we had buyers' remorse...just anxiety really. It has turned out to be one of the best things we've ever done. We LOVE our investment and Orange Lake especially. Thank you Holiday Inn Club Vacations!"
Vicki K.
"Prompt service, very accommodating. That is why we are Club Members. Members since 1999. We love Holiday (Inn Club) Vacations. Great organization."
Linda M.
"I truly have confidence in the Holiday Inn Club Vacation Counselors. They have been so kind and patient and extremely helpful, such a comfort to a new member.  Thank you!"
Charles S.
Frequently Asked Questions