How much does vacation ownership cost?
Is vacation ownership affordable? "Affordable" is a relative term, and we won't claim to know what it means for your family. But we do know our Club membership can save you money on vacations over time.
Beyond savings, your time is valuable.
You're busy and might not have the hours–or interest–to search every travel website for ever-changing deals. With vacation ownership, spend that rate-hunting time with your family and relax, knowing you already got a good deal.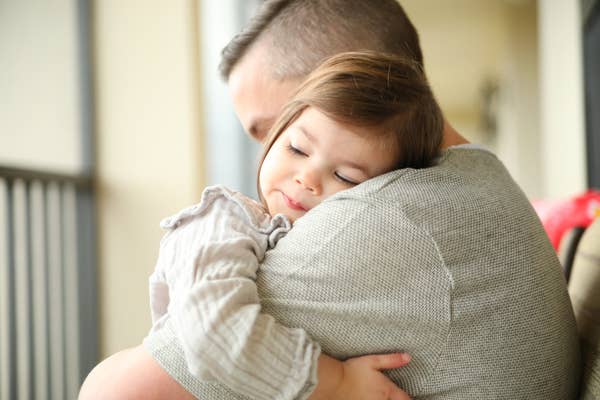 How is vacation ownership a good deal?
You're pre-paying to lock in today's rates while hotel and vacation home rental rates rise year after year. According to Consumer Reports*:
"Assuming you continue to enjoy your timeshare vacation, the savings pile up with each passing vacation. If we look down the road—which involves some educated guesswork—after 30 years, the cost of ownership would be less than half of renting a similar hotel room." (Marks)
Plus, vacation ownership is just a fraction of the upfront and ongoing costs of a traditional vacation home, but with all the comforts of home. Add in the resort amenities, family activities, Club events and access to a network of over 13,000 destinations and, well, that's why it's a good deal.
But really, how much does it cost?
Most companies don't list prices on their websites. Why? Because it varies. There are literally thousands of pricing and points options. Why? At the end of the day, it depends all on you.
Once we understand your vacation needs, then–together–we can figure out how many Points make sense for your family. Otherwise, it'd be like asking a travel agent for the price of a vacation without telling them where you want to go, what type of accommodations you'll need, with how many people or for how long.
Still want a ballpark number?
On average, Holiday Inn Club members spend $15,870 on their initial purchase of 75,000 points.
This will typically give you a long weekend in a one-bedroom villa during peak holiday season at our flagship Orange Lake Resort or a full one-week stay in a two-bedroom villa at one of 12 destinations during off-peak seasons (including our Galveston Seaside, South Beach and Holiday Hills Resorts just to name a few…)
Our most popular membership costs $44,000 and gets you 200,000 points.
For 200,000 points, you could enjoy all of these experiences in one year's time:
Three-bedroom villa for seven nights to see the fall leaves in Gatlinburg
Two-bedroom villa for eight nights of beachfront fun in Myrtle Beach
Two-bedroom villa for a three-night long weekend getaway to sunny Orlando
And our membership can grow with your vacation needs over time.
Some of our members add and accumulate enough points over time to enjoy, for example, a three-month stay at Cape Canaveral Beach Resort each year. It's like having a "snowbird" vacation home without all of the hassle of owning and maintaining a vacation home year-round.
What about financing?
While you're more than welcome to pay for your membership in full with cash or a major credit card, about 80% of our new members take advantage of our financing options. It's a great way to enjoy those lifetime savings without paying all at once.
What about "the fees?"
Similar to what you'd find when owning your own home, vacation ownership comes with some upkeep costs. These maintenance "fees" are used for any and all repairing, renovating and enhancing the resorts you'll be vacationing at.
We stick to set Homeowner's Association schedules for all of this, including villa décor every six or seven years. So, if you owned for 18 years, you'd see at least three refreshes at most resorts.
Maintenance fees include:

Pools and other shared amenities

Lounges, lobbies and common areas

Landscaping, roads and parking lots

Villas and villa buildings

Entertaining on-site activities and seasonal experiences
How do I calculate my vacation ownership savings?
Crunch your family's vacation budget by:
Estimating what you've been paying for accommodations on average per night
Multiply by the number of nights you'd like to vacation per year
Times that by 18 years
For example, per a study done by ARDA**:
An average hotel stay costs $3,000 annually for a family of four x 18 years = $54,000
An average timeshare costs $20,000 for a family of four + $15,840 of annual maintenances fees x 18 years = $35,840
So, average timeshare family savings = $18,160+ over 18 years of vacations
Do the math, take a tour, and see what membership level is right for you.
We think you'll see savings with vacation ownership versus renting hotel rooms or vacation homes of similar size and quality—or owning your own vacation home.
What's the catch?
To enjoy those savings over time, you pay for membership upfront. And that membership means you're committing to one company for your vacation accommodations. (Our "one company" happens to come with 28 resorts and over 13,000 places to stay within our partner network, but still, that's the "catch.")
We offer a variety of member levels and options for financing. We'll work with you to figure out what will fit you best. But (and this is a big but), your membership is only affordable if:
You'll use your Club Points regularly
You're comfortable with the cost of our membership and fees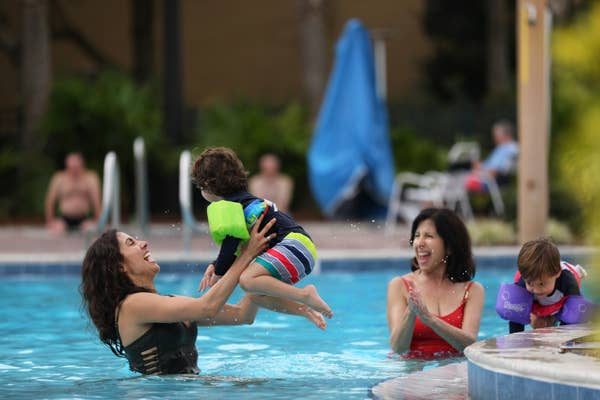 Think it Over!
We want you to make a responsible decision, so take your time and let us know. We'll be here.
Member Testimonials
"We've been owners for 1 year now & we are definitely getting our money's worth. We take every opportunity to utilize our benefits because we love to travel & getaway. Cost-benefit analysis is essential before you agree to a plan level—if you don't make the plans to take advantage of your points you certainly won't see the value!!!"
Jennifer B.
"We bought into HICV about 5 years ago and the first 24 hours after signing on the line, we had buyers' remorse...just anxiety really. It has turned out to be one of the best things we've ever done. We LOVE our investment and Orange Lake especially. Thank you Holiday Inn Club Vacations!"
Vicki K.
"All of our experiences with HOLIDAY INN have been great. The counselors try to help us use the resorts to our greatest enjoyment…Thanks again, you are one of the highlights of our year."
Brenda D.
Frequently Asked Questions