How much does vacation ownership cost?
Is vacation ownership affordable? "Affordable" is a relative term, and we won't claim to know what it means for your family. But we do know our Club membership can save you money on vacations over time.
Beyond savings, your time is valuable.
You're busy and might not have the hours–or interest–to search every travel website for ever-changing deals. With vacation ownership, spend that rate-hunting time with your family and relax, knowing you already got a good deal.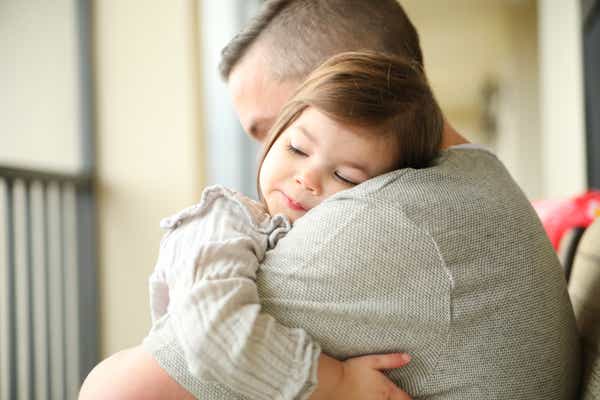 How is vacation ownership a good deal?
You're pre-paying to lock in today's rates while hotel and vacation home rental rates rise year after year. According to Consumer Reports*:
"Assuming you continue to enjoy your timeshare vacation, the savings pile up with each passing vacation. If we look down the road—which involves some educated guesswork—after 30 years, the cost of ownership would be less than half of renting a similar hotel room." (Marks)
Plus, vacation ownership is just a fraction of the upfront and ongoing costs of a traditional vacation home, but with all the comforts of home. Add in the resort amenities, family activities, Club events and access to a network of over 13,000 destinations and, well, that's why it's a good deal.
But really, how much does it cost?
Most companies don't list prices on their websites. Why? Because it varies. There are literally thousands of pricing and points options. Why? At the end of the day, it depends all on you.
Once we understand your vacation needs, then–together–we can figure out how many Points make sense for your family. Otherwise, it'd be like asking a travel agent for the price of a vacation without telling them where you want to go, what type of accommodations you'll need, with how many people or for how long.
Still want a ballpark number?
On average, Holiday Inn Club members spend $15,870 on their initial purchase of 75,000 points.
This will typically give you a long weekend in a one-bedroom villa during peak holiday season at our flagship Orange Lake Resort or a full one-week stay in a two-bedroom villa at one of 12 destinations during off-peak seasons (including our Galveston Seaside, South Beach and Holiday Hills Resorts just to name a few…)
Our most popular membership costs $44,000 and gets you 200,000 points.
For 200,000 points, you could enjoy all of these experiences in one year's time:
Three-bedroom villa for seven nights to see the fall leaves in Gatlinburg
Two-bedroom villa for eight nights of beachfront fun in Myrtle Beach
Two-bedroom villa for a three-night long weekend getaway to sunny Orlando
And our membership can grow with your vacation needs over time.
Some of our members add and accumulate enough points over time to enjoy, for example, a three-month stay at Cape Canaveral Beach Resort each year. It's like having a "snowbird" vacation home without all of the hassle of owning and maintaining a vacation home year-round.
What about financing?
While you're more than welcome to pay for your membership in full with cash or a major credit card, about 80% of our new members take advantage of our financing options. It's a great way to enjoy those lifetime savings without paying all at once.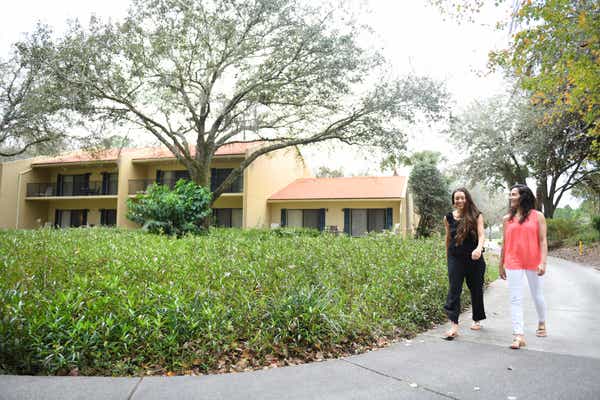 What about "the fees?"
Similar to what you'd find when owning your own home, vacation ownership comes with some upkeep costs. These maintenance "fees" are used for any and all repairing, renovating and enhancing the resorts you'll be vacationing at.
We stick to set Homeowner's Association schedules for all of this, including villa décor every six or seven years. So, if you owned for 18 years, you'd see at least three refreshes at most resorts.
Maintenance fees include:

Pools and other shared amenities

Lounges, lobbies and common areas

Landscaping, roads and parking lots

Villas and villa buildings

Entertaining on-site activities and seasonal experiences
How do I calculate my vacation ownership savings?
Crunch your family's vacation budget by:
Estimating what you've been paying for accommodations on average per night
Multiply by the number of nights you'd like to vacation per year
Times that by 18 years
For example, per a study done by ARDA**:
An average hotel stay costs $3,000 annually for a family of four x 18 years = $54,000
An average timeshare costs $20,000 for a family of four + $15,840 of annual maintenances fees x 18 years = $35,840
So, average timeshare family savings = $18,160+ over 18 years of vacations
Do the math, take a tour, and see what membership level is right for you.
We think you'll see savings with vacation ownership versus renting hotel rooms or vacation homes of similar size and quality—or owning your own vacation home.
What's the catch?
To enjoy those savings over time, you pay for membership upfront. And that membership means you're committing to one company for your vacation accommodations. (Our "one company" happens to come with 29 resorts and over 13,000 places to stay within our partner network, but still, that's the "catch.")
We offer a variety of member levels and options for financing. We'll work with you to figure out what will fit you best. But (and this is a big but), your membership is only affordable if:
You'll use your Club Points regularly
You're comfortable with the cost of our membership and fees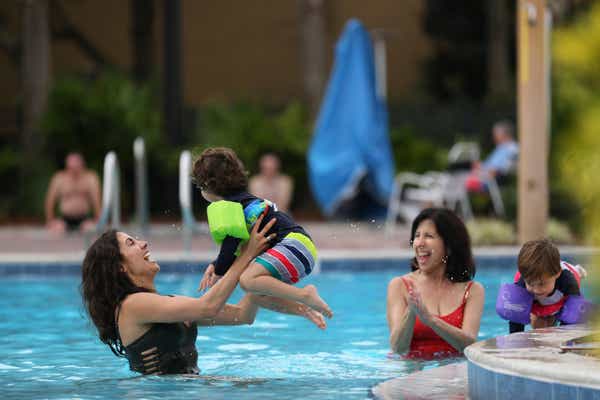 Think it Over!
We want you to make a responsible decision, so take your time and let us know. We'll be here.
Member Testimonials
"We've been owners for 1 year now & we are definitely getting our money's worth. We take every opportunity to utilize our benefits because we love to travel & getaway. Cost-benefit analysis is essential before you agree to a plan level—if you don't make the plans to take advantage of your points you certainly won't see the value!!!"
Jennifer B.
"We bought into HICV about 5 years ago and the first 24 hours after signing on the line, we had buyers' remorse...just anxiety really. It has turned out to be one of the best things we've ever done. We LOVE our investment and Orange Lake especially. Thank you Holiday Inn Club Vacations!"
Vicki K.
"All of our experiences with HOLIDAY INN have been great. The counselors try to help us use the resorts to our greatest enjoyment…Thanks again, you are one of the highlights of our year."
Brenda D.
Frequently Asked Questions
What are maintenance fees?
Similar to homeownership, vacation ownership comes with some upkeep costs. They include things like villa and common area renovations, as well as providing updates and maintenance to resort amenities, providing onsite activities and staffing. These are all completely covered by your annual maintenance fee. Fees are set by your homeowners' association and matched with maintenance schedules, including villa décor updates every six or seven years. The Boards of Directors for the resort homeowners' associations (HOAs) are comprised of both owner and developer representatives. Although every HOA varies from resort to resort, they are all non-profit organizations and the Boards represent owner and members' interests. Most Boards also include owner representatives who are elected by the owners.
Are there other fees I'll have to pay during my membership?
When you buy our vacation ownership, your Club membership is included in the price of your purchase. To remain a Club member, annual fees are $136 per year from the date of your purchase. Being a Club member gives you access to our partner networks, first chances to book new resorts, MAXtime discounted travel deals, INNSider Club Event invitations and more.
IHG® Rewards Club membership at the Gold level, as well as RCI membership (or Interval International membership where applicable), is included for free through our Club membership. Other fees normally charged by RCI and Interval International for exchanges will apply.
How much do timeshares cost?
The average new Holiday Inn Club member's initial purchase cost is $15,870. Our most popular package costs $44,000 with 200,000 Club Points to use per year. This is just a fraction of what you'd pay to own and maintain a traditional vacation home. The actual amount of Club Points that makes sense for your family will likely vary based on your vacation preferences and needs.
How do I upgrade to Signature Collection?
Any Club member can reserve within our Signature Collection, which features a limited number of luxury villas. However, the number of Club Points needed to book our Signature Collection are higher than for standard villas. So purchasing more Club Points to become a higher-level member is the best way to ensure your desired access to the Signature Collection. Signature Collection owners are also given earlier resort booking access to Signature Collection inventory.
What is the breakdown of my timeshare monthly payment? / How do I calculate my timeshare payments?
Like any loan, there are many things that go into determining your monthly timeshare payment. This includes the interest rate, down payment, amount financed and length of the loan. It varies from person to person. You will receive a full and clear breakdown of your monthly payments and fees before you make your purchase decision.
How do Holiday Inn Club Vacations fees compare to other timeshare companies?
Maintenance fee information from different companies is not publicly available across the country. However, both Holiday Inn Club Vacations and the various homeowners' associations affiliated with our resorts work hard to keep maintenance fees as reasonable and competitive as possible. Our goal is to provide you with the best possible vacation experience, which includes keeping your resorts, villas and amenities updated, fully-functioning and family-friendly.
What are my options for financing my timeshare?
While you are welcome to pay for your vacation ownership in full with cash or a major credit card, we also offer convenient in-house financing for the timeshares we sell. A majority of our new owners use this option. Some owners will finance with us for the purchase and then later explore options for a loan payoff or refinancing on their own. Regardless, there are no pre-payment penalties so you can feel free to pay your entire balance off at any time.
How long will I own my timeshare?
Your timeshare is a purchase commitment meant to provide a lifetime of vacation fun and value. Many of our members see a great benefit in being able to pass their timeshare down to their children or loves ones.
If your financial situation changes later, call us to explore your options. If you don't have a timeshare mortgage, we have a safe, secure and easy option to exit your ownership. Owners with mortgages can also contact us to talk through what options may be available for reselling or exiting.
How do I calculate my timeshare savings?
The best way to get figure out what vacation ownership will be best for you is to reach out to us to discuss your family's needs. If you want to crunch some ballpark numbers on your own, we recommend doing the following:
Estimate what you've been paying on average for vacation accommodations per night
Multiply that by the number of nights you'd like to vacation per year
Times that by 18 years
That figure will likely be higher than $32,300, which is the cost of our most popular membership
For example, per a study done by ARDA**:
An average hotel stay costs $3,000 annually for a family of four x 18 years = $54,000
An average timeshare costs $20,000 for a family of four + $15,840 of annual maintenances fees x 18 years = $35,840
So, average timeshare family savings = $18,160+ over 18 years of vacations