Countryside Adventure
Get away from it all and get reacquainted with nature. At our Apple Mountain Resort, you can grill, ride, putt and swing while you look out over spectacular rolling green hills and woodlands as far as the eye can see. And when you're ready to take a break from all those pretty as a peach views, just head inside for games, movies and family time. We've got the best of both worlds here for you, all tucked into a rustic oasis.
Barbecue Grills
What pairs perfectly with a landscape that looks like a Thomas Cole painting? The aroma of juicy, grilled goodness filling the air, of course! So go get some steaks, fire up one of our barbecue grills, and enjoy the scenery while you cook up a tasty family feast!


Hours: First-come, first-served basis.
Quiet hours start at 10 p.m.


Location: Two charcoal grills per building, plus grills at picnic area

Number of grills: 20
Grilling kits available for free at the Activity Center; charcoal available for purchase at the Marketplace


Children under 16 must be accompanied by an adult.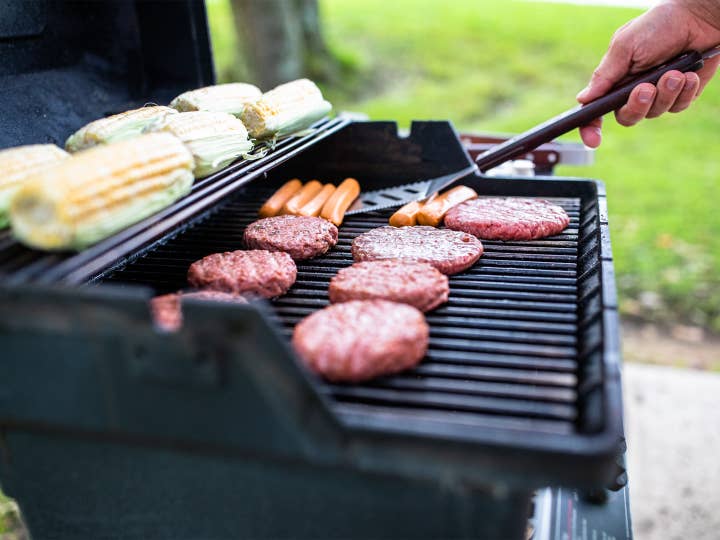 Activity Center
We're guessing you came on this vacation for some family time, right? Well, head to our Activity Center for some fun quality time. You can challenge your buckaroos to some pool, grab some popcorn and some candy and cozy up while you watch a fun movie together, or you can hit our Arcade for some friendly competition. Whatever you choose, you can be sure there are going to be lots of laughs involved.

Hours: 8 a.m. to 9 p.m. (summer), 8 a.m. to 6 p.m. (winter)

Location: Activity center directly behind the front lobby/registration

Activities include:*
Pool tables
Movies
Arcade


*Cost varies based on individual, coin-operated arcade game.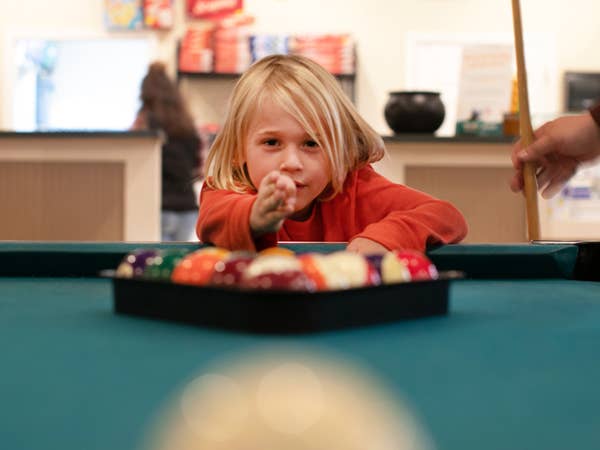 Arcade
If the kids have had a craving for some family-friendly competition, then scoot on over to our cozy Arcade. Here you can have a speed boat race, test your skills in our shooting game, channel your childhood in Pac-Man or claw up a heap of cool prizes with the gift crane.


Hours: 8 a.m. to 8 p.m.

Location: Activity Center

Activities include:*
Water boat racing
Buck hunter
Pac-Man®
Gift crane


*Cost varies based on individual, coin-operated arcade game.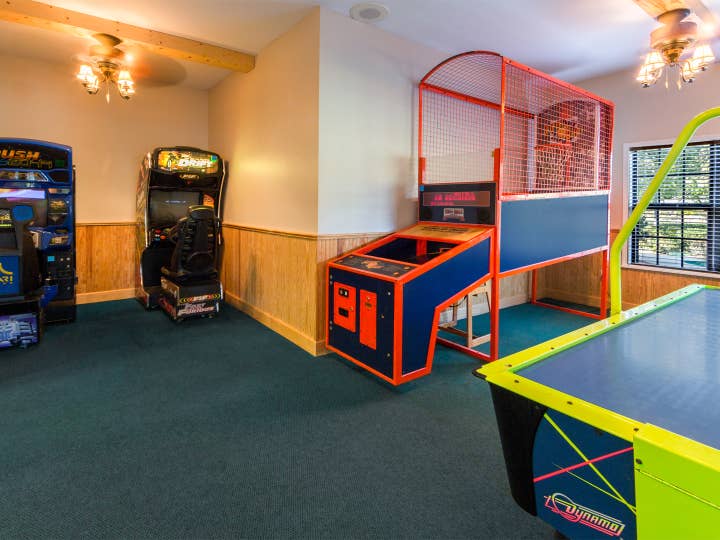 Horseback Riding
Head down to our stables for a super fun outdoor experience. You'll meet our gentle, friendly horses, saddle up and hit the trail for a peaceful, woodsy trot over the countryside and underneath a canopy of beech, buckeye and chestnut trees. The horses are ready. The trails are waiting for you. So get everyone together and get on down here.


Hours: 9 a.m. to 4 p.m., Wednesday - Sunday in 1-hour increments

Location: Stables are located between the entrance to the resort and the entrance to our Presidential buildings

Cost: $30 for half-hour ride, $45 for full hour ride


*Children must be at least 8 years old to ride. Children under 16 must be accompanied by an adult. Weight limit 240 lbs.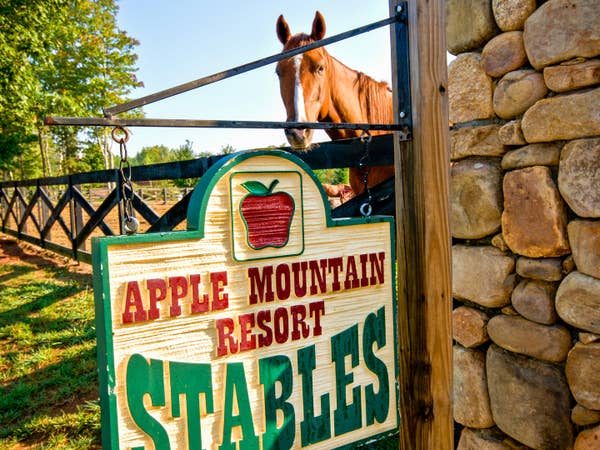 Mini Golf
Head out to our "back yard" for a mini golf adventure, Apple Mountain-style. You'll putt through cute, red wooden cabins, over covered bridges and alongside tumbleweed. Just be sure to stop by the Activity Center to pick up your golf balls, clubs and score cards before you head out to the course.

Hours: 8 a.m. to 10 p.m.

Location: Next to Registration/Activity Center

Cost: Free (Clubs, golf balls, and score cards are free of charge and are available at the Activity Center.)


*Guests can pick up equipment from the Activity Center from 8 a.m. to 8 p.m. or from the Front Desk from 8 p.m. to 10 p.m.