You've relaxed by the pool, chilled out at the movies, taken in the view while sizzling up some goodies on the grill and cozied up by the fire while you've laughed the night away. Time to get that heart rate going and get in a good, solid workout! Our fitness center has all of the equipment you need to get a full body workout. And if you'd rather get in some cardio out in the fresh Vermont air, head to one of our sports courts to work up a sweat. Just try not to let the scenic mountain setting throw off your game. It can be a little distracting!
Fitness Center
Our fitness center is filled with every piece of equipment you'll need to walk, run or step or lift your way to a good sweat. This is not your average resort fitness center, but then again, this isn't your average resort, so it's only fitting!


Hours: 5:30 a.m. to 11 p.m.

Location: Windham building, ground floor

Equipment available includes:
Cardio machines
Free weights
Cable machines


Must be 18 or older to use Fitness Center.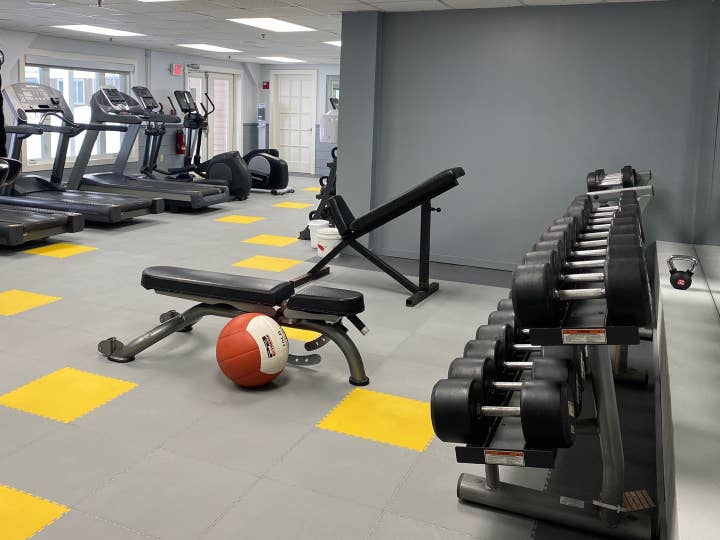 Sports Courts
Why not enjoy your workout out in the fresh pine air? Whether you're into serving up aces on the tennis court, shooting those money fadeaways on the basketball court or spiking your way to victory on the volleyball court, we've got a place for you to do it!


Hours: 5:30 a.m. to 11 p.m.*

Sports available:
*Opened seasonally and based on weather conditions.