Perfect Mountain Escape
Ready to experience true tranquility and fun in a breathtaking mountain retreat? It's a good thing, because that's exactly what you'll find here! At our Mount Ascutney Resort, you can step out into nature and enjoy lush green mountain views as you grill up tasty meats, get in some friendly competition in our game room and arcade, take in a family-friendly film at our cinema-inspired movie theater, cozy up around the fire pit and take in the scenery while you share stories or celebrate your special day in the most picture-perfect setting imaginable.
Barbecue Grills
What if you could step outside your door, breathe in fresh pine air and grill up a delicious meal in your very own mountain paradise? Pretty nice fantasy, huh? It's not a fantasy here at our Mount Ascutney Resort. It's the real deal! The charcoal grills are ready. The emerald mountain backdrop is set. Now all that's missing is you out there putting your finest grill skills to work. We've got grilling utensils for you to use and charcoal available for purchase, so get on out there and make some magic happen!


Hours: 7 a.m. to 10 p.m.

Location: Behind the Windham building pond on the hill

Number of grills: 3 charcoal grills
Grilling utensils available
Charcoal available for purchase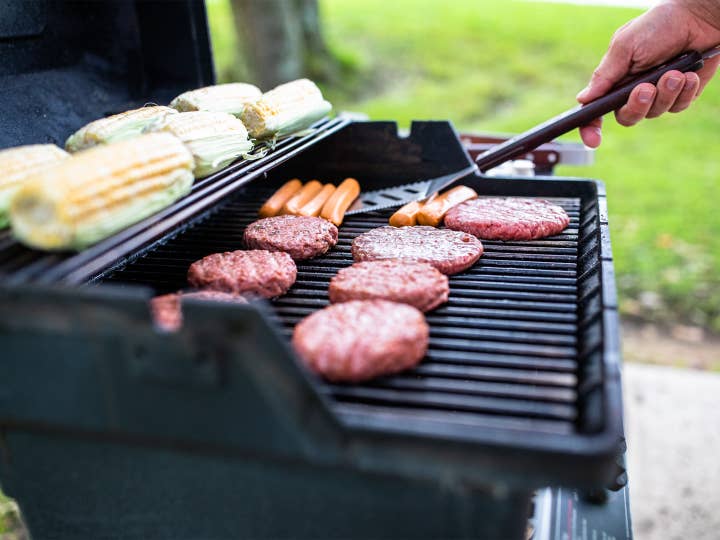 Game Room
Wanna mix a little bit of competition into your laid back, totally relaxed getaway? Well then head over to our cozy game room to squeeze in just the right amount of action. You can chalk up your cue stick and rack up some fun on one of our billiards tables, aim for greatness and see who can hit the most bullseyes on the dartboard or get those wrists limbered up and score some goals on our foosball table. It's homey, it's chill and it's the perfect place to unwind and have some fun, Mount Ascutney-style.


Hours: 7 a.m. to 10 p.m.

Location: Windham Building

Activities:
Cost: No cost for darts or foosball, cost for billiards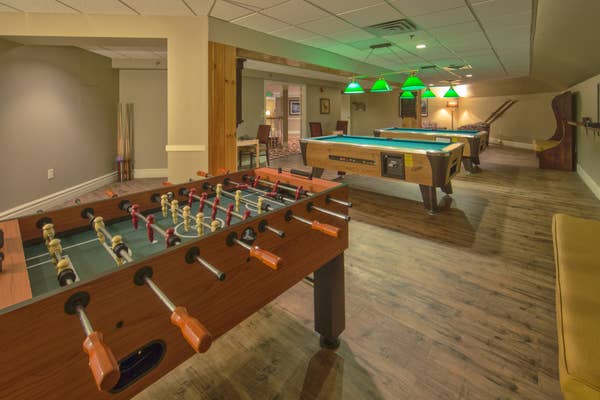 Arcade
Have the kids been pestering you for some family game night action? Our comfy arcade is the perfect spot! You can duel it out in ping pong or air hockey, strap in and put the pedal to the medal in one of our driving games or take aim and give it your best shot on our shooter games. You'll enjoy some lively, head-to-head competition here, and then ease right back into full-on Vermont relax mode.


Hours: 7 a.m. to 10 p.m.

Location: Windham Building

Games include:
Air hockey
Driving games
Ping pong
Shooter games


Cost: Varies based on individual, coin-operated arcade game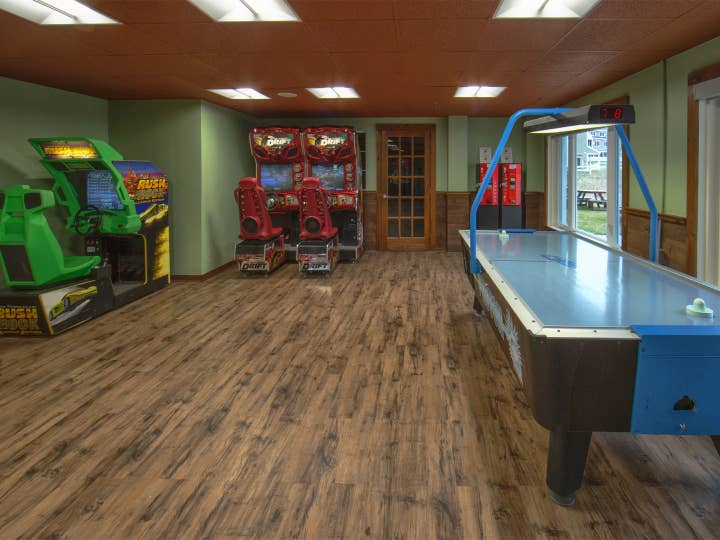 Fire Pit
What could be better than spending a crisp dusk or starry evening cozied up around the fire pit? How about doing it while surrounded by soft, towering pine trees and rolling slopes of the lightest shades of green to the darkest emerald? Sit back in one of our relaxing Adirondack chairs, feel the warmth radiating from our stone-stacked fire pit and take in views that are perfectly Vermont. If you've ever envisioned yourself soothing all your cares away in an ideal mountain setting, your vision has become a reality!


Hours: 6 p.m. to 10 p.m.

Location: Behind the pond by the grills


*Reservations required. Fire pit available weather-permitting.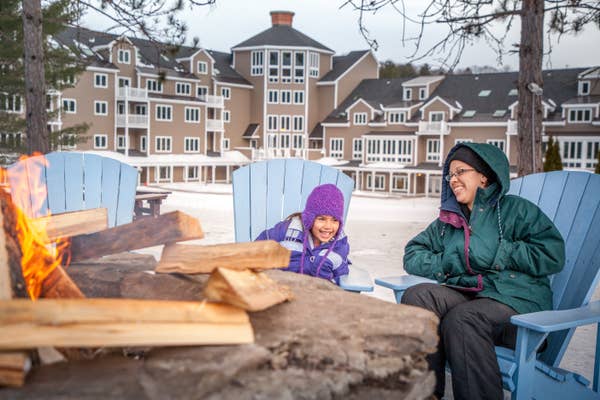 Movie Theater
MOVIE THEATERS ARE CLOSED DUE TO A VERMONT STATE ORDINANCE AT THIS TIME.


Feel like going to the movies? Head on over to our very own movie theater. It's a mini version of the real thing! (Ours is even better, though, because it's free!) We've got cinema-style seating, a big screen and movie posters on the walls. We've even got popcorn! Check out the "what's playing" list at the Front Desk, then come on in, get comfy and enjoy family night at the movies, Mount Ascutney-style.


Hours: 7 p.m. to end of movie

Location: Windham Building

Cost: Free


*Only PG-13 and under movies shown.