Elevate Your Workout
If you're looking for less snowy workout options beyond Lake Tahoe's skiing, snowboarding and hiking trails, we've got you covered. Our two fitness centers offer a variety of exercise equipment in addition to the many sports courts throughout the resort.
Fitness Centers
Keep your workouts on track while on vacation at our two onsite fitness centers. One is in the Clubhouse and the other on the 2nd floor of Ridge Pointe. Must be 13 or older.

Hours: 7 a.m. to 9 p.m.

Equipment Includes:

Treadmills
Ellipticals
Stationary bikes
Free weights (Clubhouse only)
Weight machines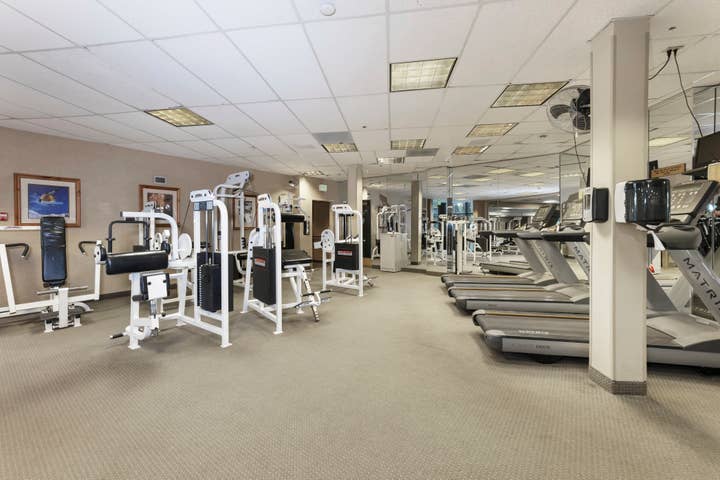 Sports Courts
Head to the Recreation Desk in the Clubhouse to check out sports equipment – free of charge. All courts are available on a first-come, first-served basis.

Courts include:
2 outdoor tennis courts (Clubhouse and Naegle)
Indoor tennis court (Naegle)
Putting green (Tower)
Racquetball (Clubhouse)
Pickleball (Plaza)
Horseshoes (Naegle)
Basketball (Plaza)


*Opened seasonally.