What is vacation ownership?
Simply put: Vacation ownership helps you commit to vacationing more often with your family. You're basically pre-paying for vacation accommodations for years to come, with the savings of locking in today's rates.
Sometimes vacation ownership is also called "timeshare." Here, we like to call it Holiday Inn Club Vacations.
Why do people like vacation ownership?
Savings: By locking in today's rates, you save money over time. In 1952, staying at a Holiday Inn cost about $6 a night. Today, it averages $141 a night. Vacation ownership lets you pre-pay today's accommodations costs for the lifetime of your membership. (Plus, it's a fraction of the upfront and ongoing costs of purchasing a traditional vacation home.)

More Vacations, Less Planning: Planning family vacations can be stressful and time-consuming. Vacation ownership lets you create lots of memories and traditions with a trusted brand. That means no more hunting for the best places to stay (and the best deals) every time you leave home.
Prioritized Family Time: You want to vacation more often, but life "gets in the way." Vacation ownership helps you plan and commit to quality family vacation time by guaranteeing a wide variety of accommodations to enjoy every year.



Flexibility: Return to your favorite destination over and over again. Or, take advantage of your vacation ownership network to see hundreds of new places. It's kind of like getting to enjoy all the perks of owning a vacation home without being locked into visiting just one place.
How does vacation ownership work?
Owning a timeshare used to mean having a fixed week at one specific resort. Nowadays, vacation ownership is much more flexible with points-based programs. How do points work?
You purchase a real estate interest which provides you with annual points to apply to your vacations
How many points you'll need for each adventure will depend on when and where you travel and in what type of accommodations you stay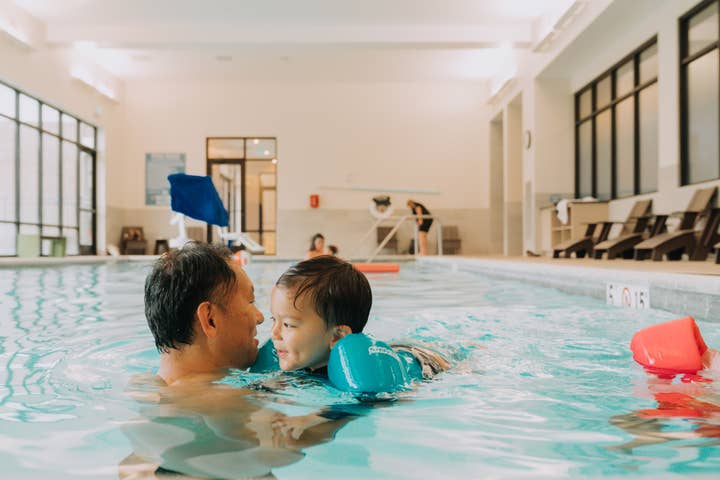 Rule of thumb:
Smaller accommodations, shorter trips and off-peak travel times = less points
Bigger accommodations, longer stays and peak holidays = more points
How you use your points is up to you:
Stockpile for a mega trip overseas or take a bunch of small getaways
Book a studio for a romantic weekend or a four-bedroom villa for a family reunion
Stay at your favorite resort every year or explore new destinations
How is vacation ownership a different way to travel?
Sometimes it's easier to understand vacation ownership pros and cons when you compare it to other travel options.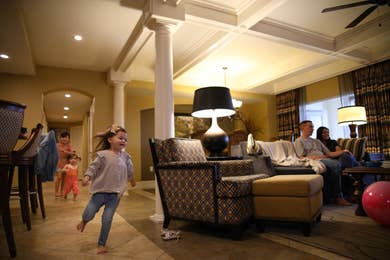 vs. Hotel
More Room: More rooms means getting to be more comfortable while vacationing with more of your friends and family. Multiple bathrooms means not waiting in line. And multiple bedrooms means you can stay up without waking the kids up.

Features from Home: Save money by cooking in the kitchen or filling the fridge instead of dining out for every meal and snack. Having access to a washer and dryer means not having to overpack or bring home dirty clothes.

Experiences: Fun extras like waterslides, lazy rivers, mini golf, seasonal events and counselor-led activities keep the kids busy while you get to relax.

Bottom Line: Once you experience resort-style, home-like accommodations, you won't want to go back to "just a hotel room."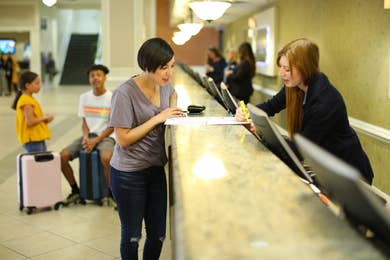 vs. Vacation Home Rentals
Trust: Stay at a secure, well-maintained property and feel safe with the promise of a familiar brand name instead of hoping for the best with a stranger's part-time rental. Open the closet knowing you won't find someone else's clothes. Let the kids play without worrying they'll break a family heirloom.

Assistance: If you need something during your vacation, there's a front desk to call for help 24/7/365. Feel welcomed instead of guessing where and how to check-in when you arrive.

Extras: Stay in vacation mode when you step out your front door. From scheduled activities to poolside fun, our resorts offer more than just a place to sleep.

Costs: The spending power of your points never changes, but home rental rates are unpredictable and likely to increase each year (along with unexpected "service fees").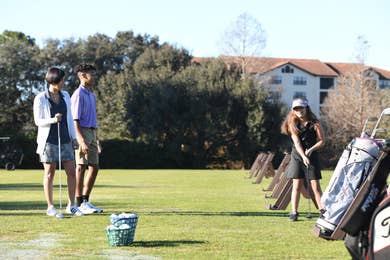 vs. Vacation Home Purchase
Maintenance: Spend your vacation time relaxing instead of painting, mowing, shoveling, watering, planting, doing pool treatments, and renovating every 10–15 years.

Peace of Mind: Take comfort in knowing someone is watching over and protecting your vacation accommodations when you're away.

Housekeeping: When it's time to head home, leave the kitchen cleaning and bathroom scrubbing to someone else.

Costs: Pay for what you'll actually use versus spending money on a mortgage, maintenance, cleaning, complicated tax laws, and insurance for a vacation home that sits empty 50 weeks a year.

Variety: Skip the pressure of picking just one fixed place to visit year after year. Instead, enjoy the freedom of vacationing at multiple resorts or exchanging points to visit hundreds of different destinations worldwide.
Is vacation ownership for you?
Are timeshares worth it? Are timeshares a scam? A quick Google search will show you that some people love vacation ownership and some…don't.
Here are a few reasons people love vacation ownership:
Space, amenities and activities designed for families like yours
Familiar resorts with family-friendly features and access to a global hotel network when you want to mix things up
Trust that you'll have a high-quality experience every time—especially when your membership is affiliated with a global hotel brand like IHG, Holiday Inn, Marriott and Hilton
The ability to commit to quality vacation time with the confidence of knowing what it'll cost
And here are signs a vacation ownership is not for you:
You can't afford to travel during your vacation time each year
…or you can afford to travel but prefer not to (some people like to stay home)
You don't need any extra space because you always travel solo
You can't responsibly afford our pricing and payment plan
You fear commitment and would rather spend more money over time to avoid it. (Even if the commitment you're "avoiding" comes with over 13,000 destinations options.)
Let us know if we can help you mull things over.
There's a reason why 85% of timeshare owners say they are "very satisfied" with their ownership experience.* We'd love to help you figure out what's right for you and your family. Vacation ownership just happens to be our favorite thing to talk about...
Member Testimonials
"We love our (membership) so far! Owned for 3 years now….stay twice a year for 2 weeks each. Only have stayed at Orange Lake so far but plan on trying other places. It is what you make of it."
Travis W.
"My wife and I first came to the West Village with our children through an exchange company in 1993 and have been to many of the resorts and I would say that is what we love about it. We have many different quality places to travel if we don't want to go back to Orlando each year."
Chris F.
"We are owners in the Holiday Inn Club Vacations. We love our time share. It has truly made us go on vacation and they offer so many locations to go to."
Suzanne H.
Frequently Asked Questions