Our goal is simple:
We want you to love vacationing with us. Family vacations can be tough to plan. We're here to make them as easy and amazing as possible, year after year. That starts with making sure you're happy with what we offer.
Imagine treating your kids to a fun-filled Orlando vacation, staying just minutes from the Walt Disney World® Theme Parks. Now imagine getting to do that every year. Our original (and biggest) flagship destination, Orange Lake Resort, makes that dream a reality for hundreds of thousands of members. And that's just the start!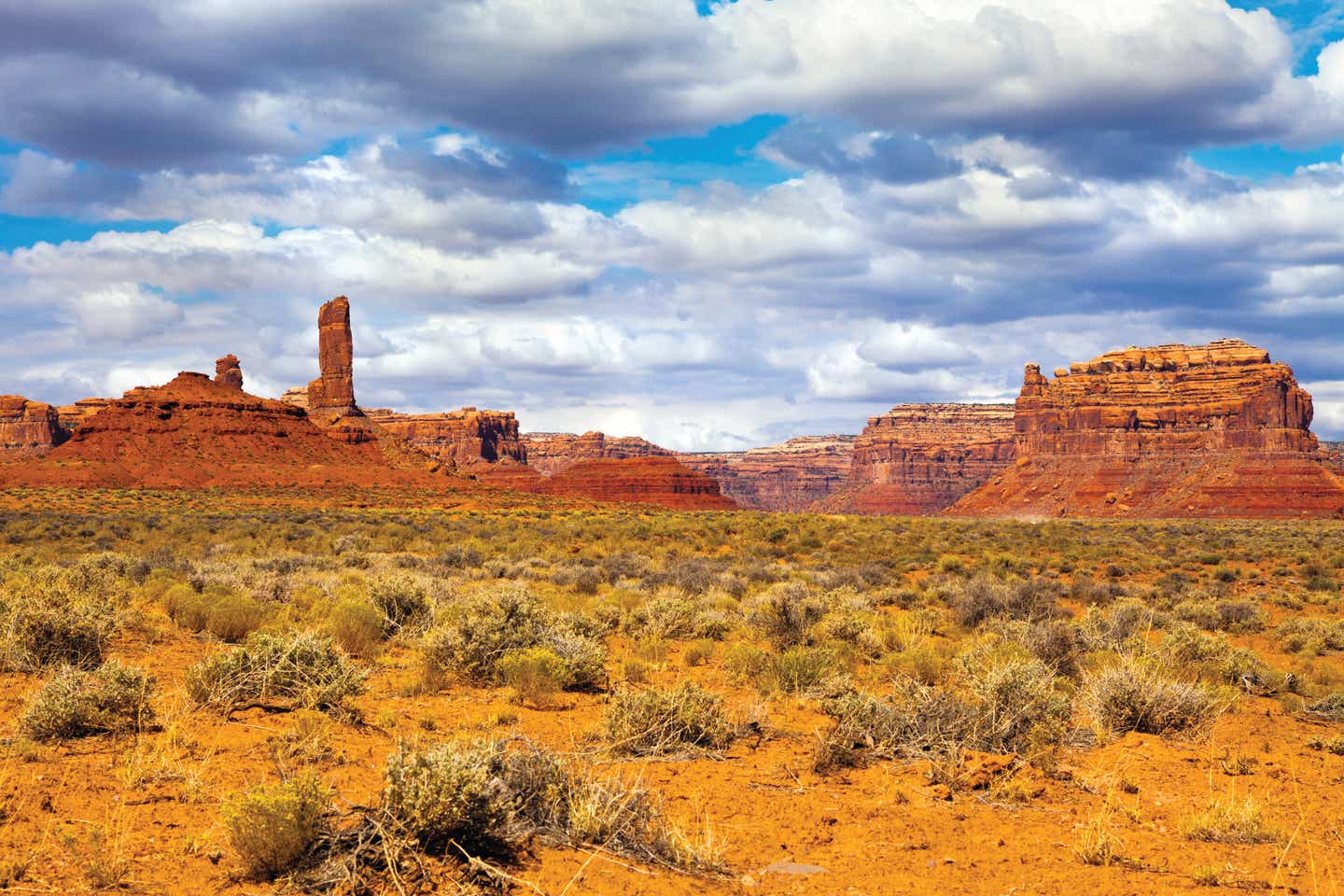 Hike the red clay trails of Arizona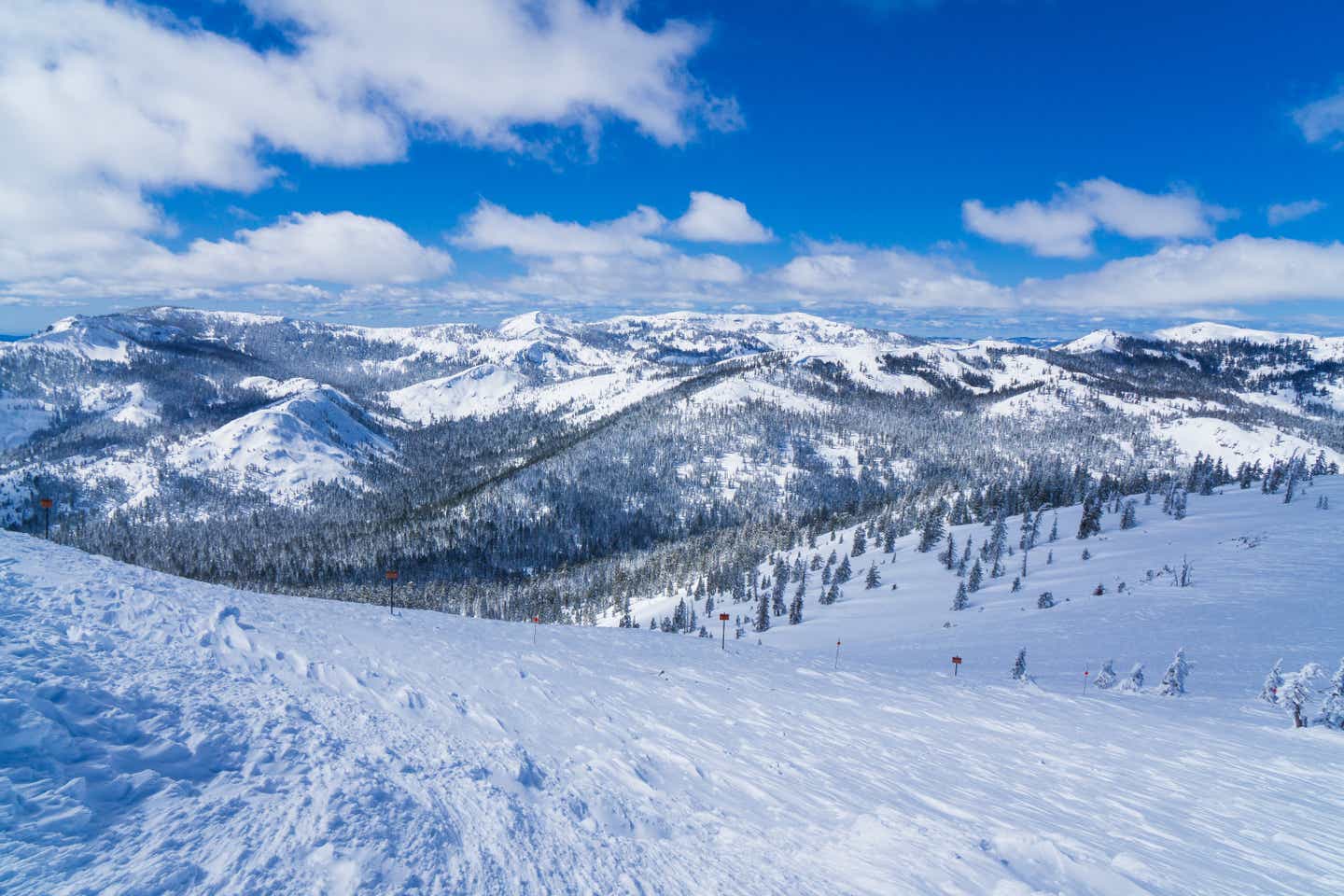 Ski snow-capped mountains in Tahoe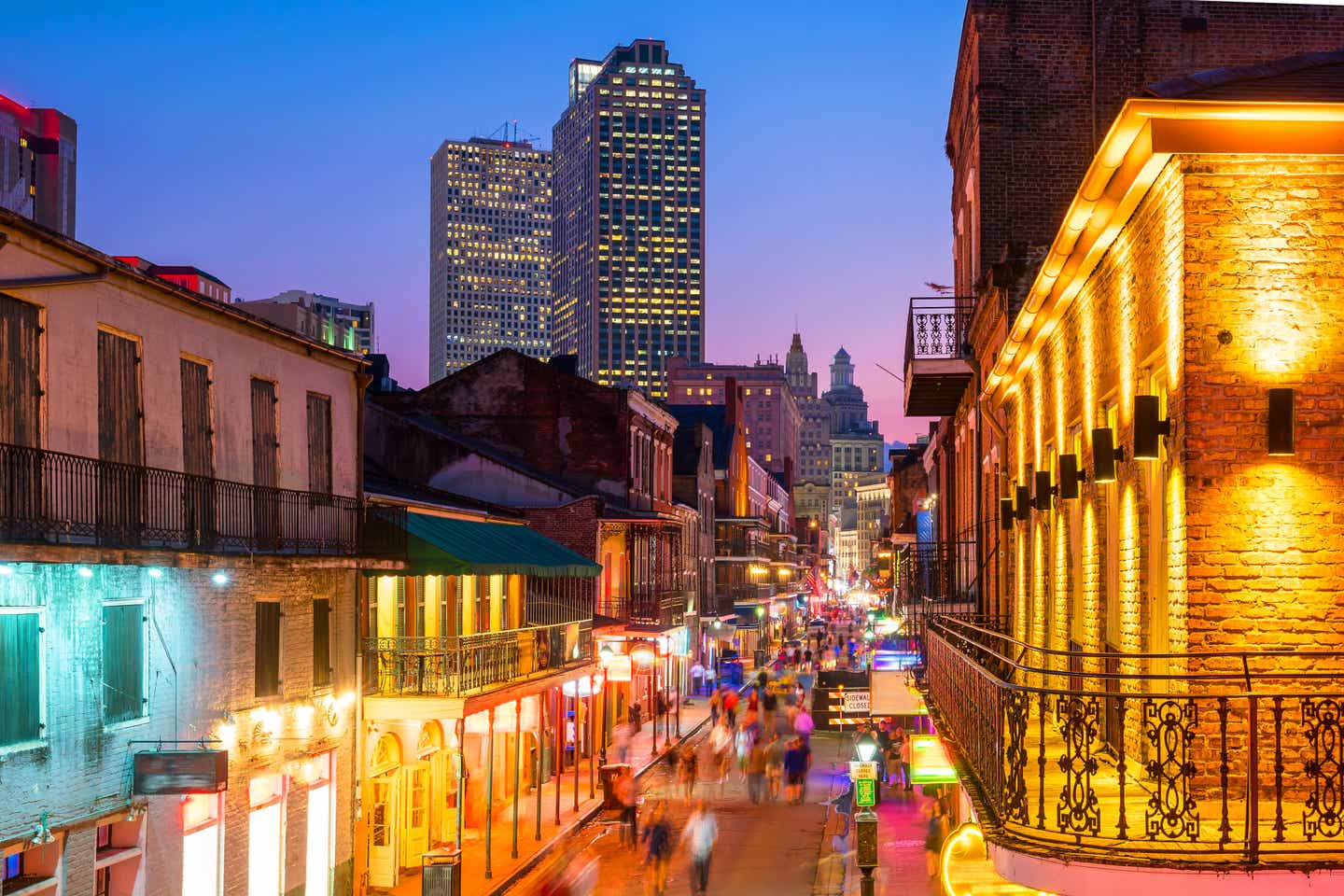 Party on Bourbon Street
Staying with Us
We have 29 resorts across 14 U.S. states (and counting). And they all have that Holiday Inn brand name that millions of families have trusted for decades. 40% of our members live within a four-hour drive from us, so we may be right in your neck of the woods, too.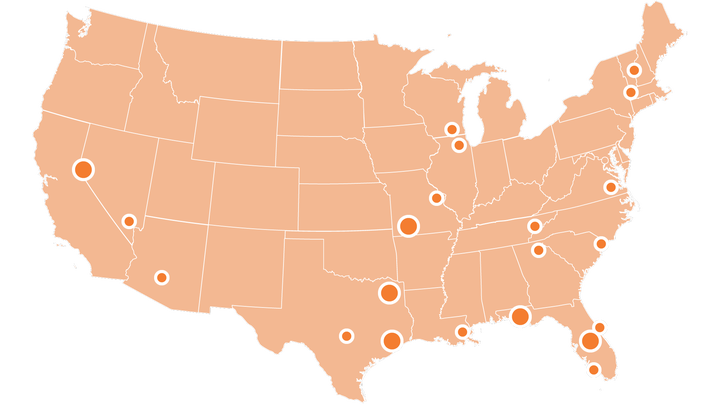 Wherever you stay with us, you'll find accommodations built with families in mind: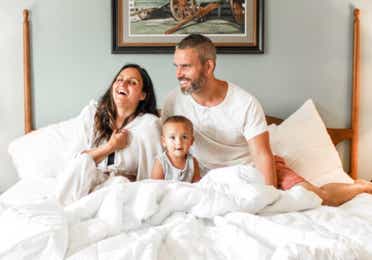 Spacious Villas
Give everyone in the family room to spread out or gather together.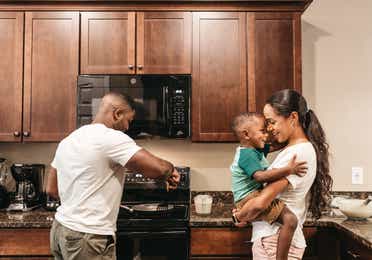 Full Kitchens
Cook your favorite meals even when you're away from home.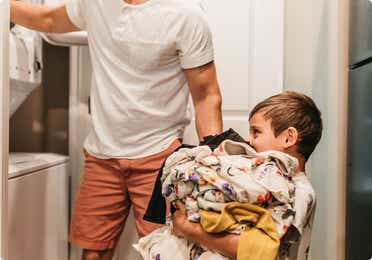 Laundry
Whether in-villa or onsite, washer and dryers come in handy if an "oops" happen.
Having Fun with Us
Each resort has its own personality, but they all offer family fun like:

Swimming pools: With slides, lazy rivers, and indoor waterparks, let the kids splash 'til they prune while you lounge on deck. Or, enjoy some quiet pool time for yourself.

Horseback riding: Grab a great photo of your family hitting the trails at our countryside retreats. (Has your kiddo ever asked you for a pony? This is the next best thing, wink, wink.)

Arcades and movies: Ditch the handheld screens for bigger ones that you can enjoy together as a family.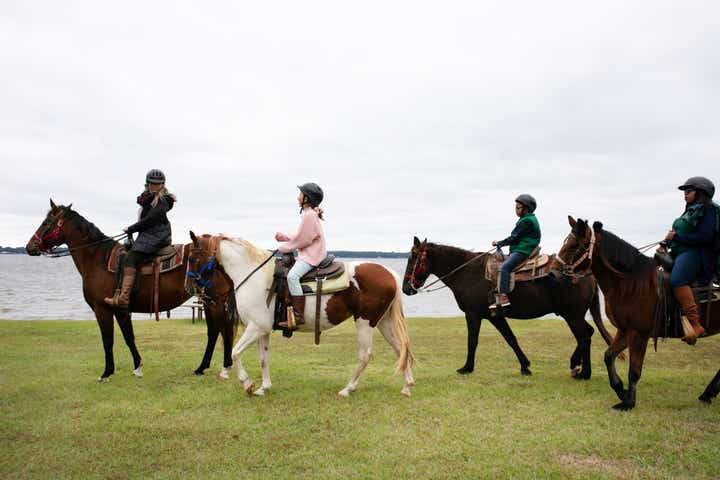 Seasonal celebrations: Enjoy special touches year-round, from fall trick-or-treating to warm holiday welcomes and summer camp-inspired activities for kids led by our Activity Team.

Innsider Events: Plan a trip around 20+ events a year like cruises, sporting events and shows, all created exclusively for our Club members.

And more! Check out our resort pages for more things to do at or near our properties.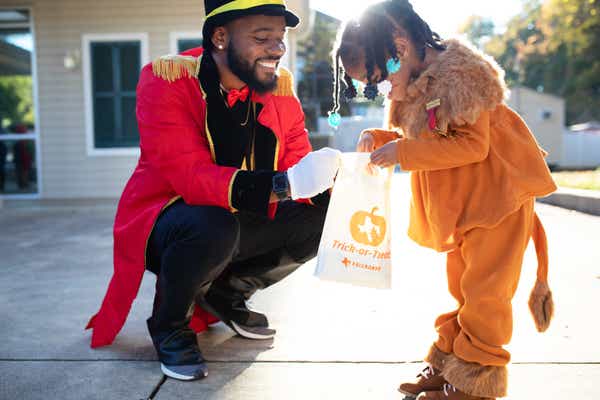 Seeing the World with Us
By joining our Club, members get flexible points and access to some of our partner networks.
Want to stay at your favorite resort every year? No problem.
Want variety? With a traditional vacation home, you're locked into just one destination. With vacation ownership, you can literally see the world. Choose from over 13,000 places worldwide. (No joke. 13,000+.)
We make it easy by partnering with networks covering over 100 countries, so you can make an album of globe-trotting family photos a reality.
IHG®
Want to try a croissant in Paris? A scone in London? Maybe a slice of New York pizza? There are over 5,600 hotels worldwide you can book through points exchange, thanks to IHG® (InterContinental Hotels Group).
As one of the largest hospitality companies in the world, its powerful IHG® Rewards Club loyalty program welcomes our members. That means the city, country or snack you're craving is likely within your reach.
RCI
We don't mean to brag, but this is a pretty big deal. RCI is the largest timeshare vacation exchange network in the world. Our partnership provides access to over 4,300 resorts in 110 countries, including the Registry Collection. Pick a place, exchange your Club Points and enjoy.
Interval International
Some of our members can even book through Interval International, with vacation options at nearly 3,200 resorts in over 80 countries. Yet another one of our exchange network partners, Internal International has been operating since 1976 and is consistently recognized as an industry leader.
Member Testimonials
"…I am so grateful and proud to be an HICV owner! I just ended a magnificent 27 day stay in Florida celebrating a milestone birthday. My friends were amazed at the pristine grounds and all of the wonderful amenities."
Robin S.
"We went on the member cruise in March. It was so much fun!"
April W.
"Just left the one in Orlando! Orange Lakes, we love it there!! ❤️ Almost 20 years!"
Tena S.
Frequently Asked Questions
What are the benefits of timeshare ownership with Holiday Inn Club Vacations?
Holiday Inn Club Vacations has always focused on creating family-friendly resorts and our points-based membership program that makes vacationing together fun and easy. Families have been our priority since the opening of Orange Lake Resort, our first—and largest—flagship resort near the Walt Disney World® Theme Parks in Orlando, Florida.
We are a strong and growing timeshare company. Today, we have 29 resorts in 14 states. Each has its own personality and experiences for you and your family to enjoy. We also offer access to 13,000 places to stay around the world through our exchange partners. These partners include IHG® hotels and RCI®, and for some resorts, Interval International®.
Last but not least, we're a Club. Our members have the opportunity to attend INNSider Members-Only events year-round and access to special vacation deals, discounts and seasonal perks.
Why buy a timeshare from Holiday Inn Club Vacations?
Experience matters. We've got 29 resorts (and counting), the trusted name of the Holiday Inn Club Vacations brand, access to the IHG network of hotels and IHG Rewards loyalty program and we've been at this for over 38 years. We get what goes into planning a family vacation and we know what it takes to provide quality family vacation experiences year after year. In fact, more than 365,000 owners and members trust their family getaways to us. We offer home-away-from-home accommodations with full kitchens, plenty of space to spread out, and in-villa (or onsite) laundry. Beyond just a place to stay, we also provide resort-style amenities, activities and seasonal and members-only experiences that make us more than just a place to rest your head.
How do I get the most out of my timeshare membership?
The best way to get the most fun and value from your Holiday Inn Club membership is to travel more! Or, in other words, to use your points! Many people don't take the vacation time off that they earn from their jobs. Your membership will help you prioritize, take and enjoy your vacation time with the people you care about the most. Take advantage of our Club's flexibility. If it's hard to get a full week off, enjoy a few weekend getaways instead. Visit familiar favorites or try new destinations and experiences. And don't forget: Our partner exchange options offer over 13,000 places to stay at worldwide, and Club Members are invited to take advantage of MAXtime savings for last-minute travel discounts.
What are the advantages of timeshare ownership over vacation homes?
Vacation homes sit empty most of the year, but you still have to worry about the yearly cost of maintenance, renovations, insurance and protection. And you never know what you might find when you're staying in a stranger's house, aka a vacation home rental. Getting help with problems during your stay may be minimal or nonexistent. And overall, both vacation home rental rates and vacation home real estate prices are likely to keep climbing year over year.
Timeshare ownership is also more flexible than owning a traditional vacation home. Instead of feeling obligated to visit the same exact destination every time you travel to "get your money's worth," with timeshare you can choose to stay at your favorite resort or to visit new resorts and destinations.
Quality timeshare companies provide consistent and excellent vacation experiences with the trust of a familiar brand name, all on well maintained property with staff ready to help with any of your needs. You'll get immediate assistance 24/7 on site. Extra amenities and family-friendly activities also add to your vacation experience. By pre-paying for an amount of points that's appropriate to your vacation style, you'll know you're only paying for the ownership time you'll actually use, while the spending power of your points will never change.
What other properties and brands are included with Holiday Inn Club membership?
Our growing resort network includes 29 timeshare properties across 14 states. We partner with IHG®, one of the largest hospitality companies in the world. This means you can exchange points to use at its 5,000+ hotels across 16 global brands. Another partner is RCI, the largest timeshare exchange network in the world. This gives you access to another 4,300 resorts in 110 countries. Some of our members can even book with Interval International's 3,200 resorts in over 80 countries.
How do exchanges really work?
With IHG®, your exchanges are made through IHG® Rewards Club. You simply request (from us) to exchange a certain number of Holiday Inn Club Vacation Points into your IHG® Rewards Club account. Then you'll use those points to book your hotel stays.
RCI and Interval International assign a point value to your vacation ownership interest (based on your original Holiday Inn Club Vacations timeshare purchase). This determines your exchange trading power. You deposit your week, pay their exchange fee, and use those points to book in their timeshare resort networks.