Steven Amos
Steven is a Central Florida resident and has been married to his wife, Lacee, for 6 years. They have two young children and enjoy vacationing locally at Walt Disney World Resort and Florida's beaches, as well as exploring new areas on family vacations, like an upcoming trip to Gatlinburg, Tennessee. Steven is the director of development at Give Kids the World Village and passionately takes pride in making vacation wishes come true for critically ill children and their families.
Instagram
Facebook
Twitter
YouTube
Website
Blog
I truly believe I have one of the best jobs in the world. In what other industry can market share be measured by smiles, revenue by wishes, and success by the number of lives uplifted by the simple joys of childhood?

Hi, I'm Steven, Florida resident, husband to my amazing wife, Lacee, of 6 years and dad to two amazing kids. As director of development at Give Kids the World Village, I think about thousands of special Make a Wish kids every day at work in addition to keeping up with my 1- and 3-year-olds at home.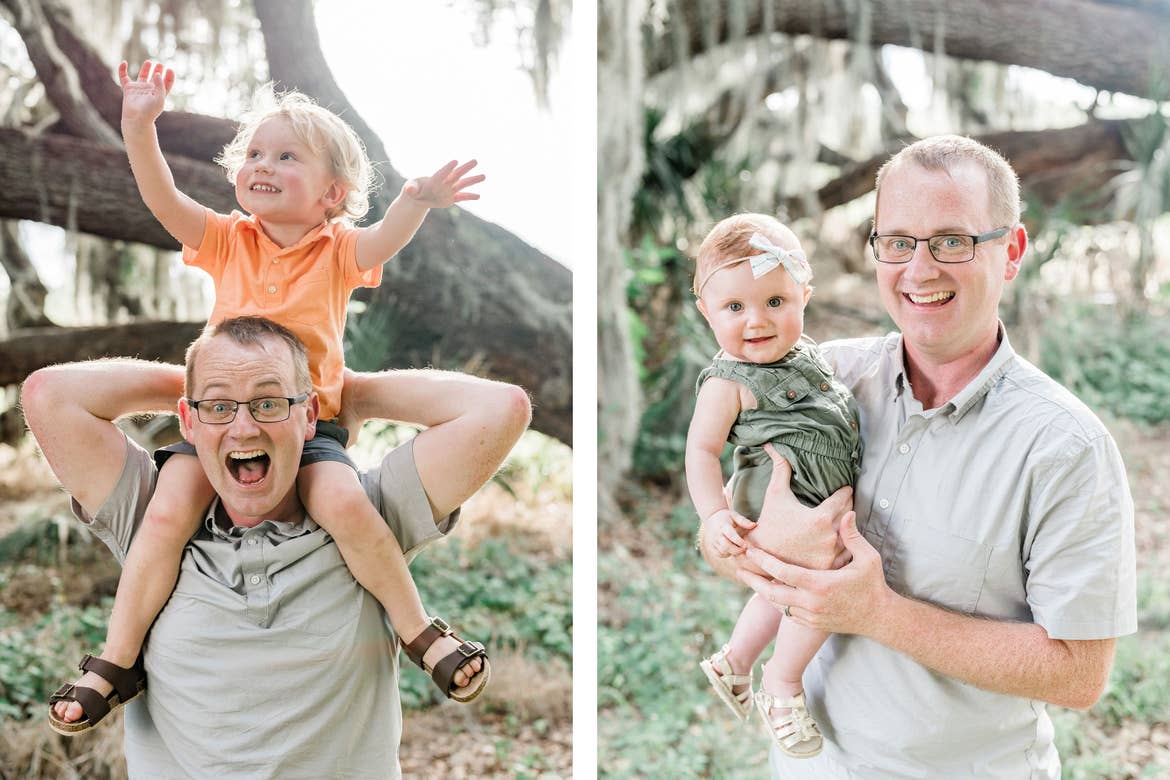 At Give Kids the World Village in Kissimmee, we provide magical, weeklong, cost-free "wish vacations" to critically ill children and their families. In my role, I'm privileged to help continue a nearly 35-year legacy of transforming their lives every day.

How do I do that exactly? I create charitable partnerships between the Village and compassionate corporate partners like Holiday Inn Club Vacations®, which has been involved with our organization for over 30 years. And this year, we've partnered up for a very special holiday event here in Central Florida: Night of a Million Lights!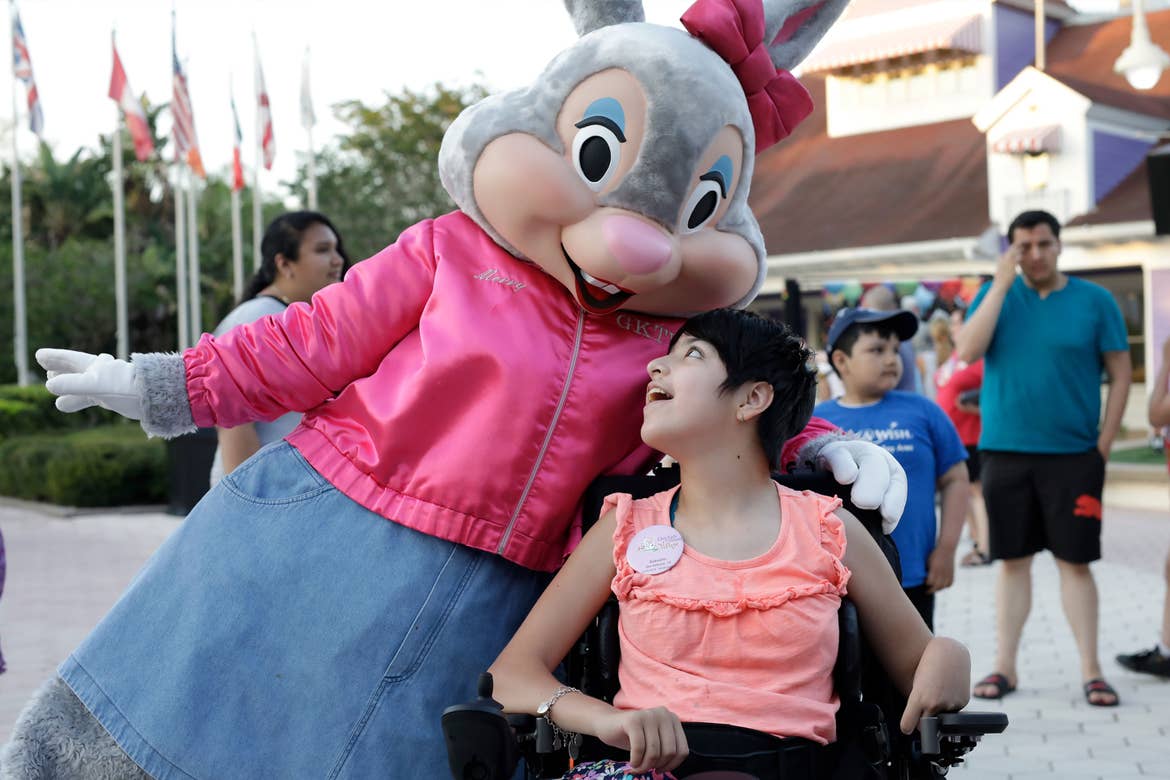 Photo courtesy of Give Kids The World Village, taken prior to COVID-19.


Night of a Million Lights: Raising Spirits with Holiday Spirit
Sadly, due to COVID-19, the Village has been temporarily closed to wish families since mid-March, delaying nearly 6,000 wishes. To ensure that Give Kids The World is able to continue fulfilling wishes once we reopen (hopefully soon!), we came up with an imaginative way to raise funds for the Village while giving the local community a fun, festive (and socially distanced) way to celebrate the holidays.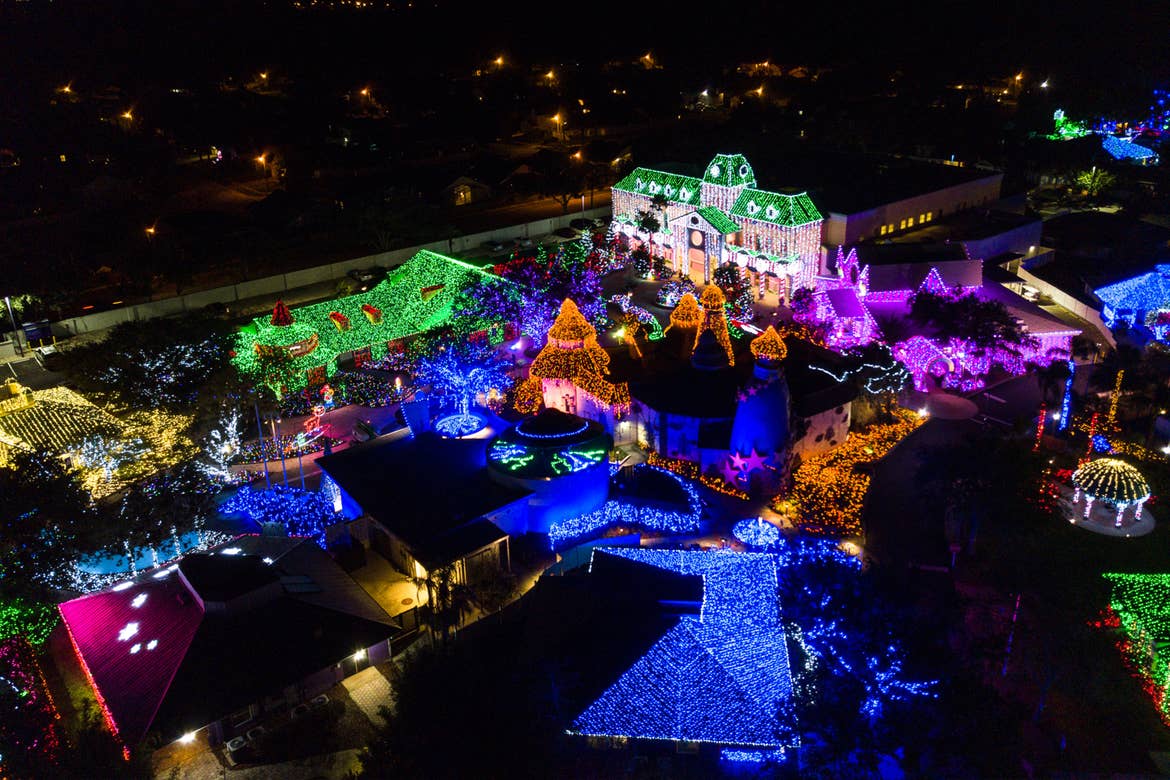 That idea? It's a 52-night event called Night of a Million Lights! From now through January 3, 2021, we'll be illuminating our entire 89-acre Village with 3.2 million holiday lights and vibrantly themed décor. It's a first-of-its-kind, walk-through holiday light spectacular where guests can stroll among millions of brilliant lights, a 150-foot tunnel of lights, 150 wireframe displays and 45 partner-decorated residential villas. (One of them was, you guessed it, adopted and themed by Holiday Inn Club Vacations! More on that below.)

Guests will also be able to ride the Village's accessible attractions and, as part of their purchased event ticket, can enjoy free ice cream and hot cocoa as they walk and take in all the breathtaking scenes.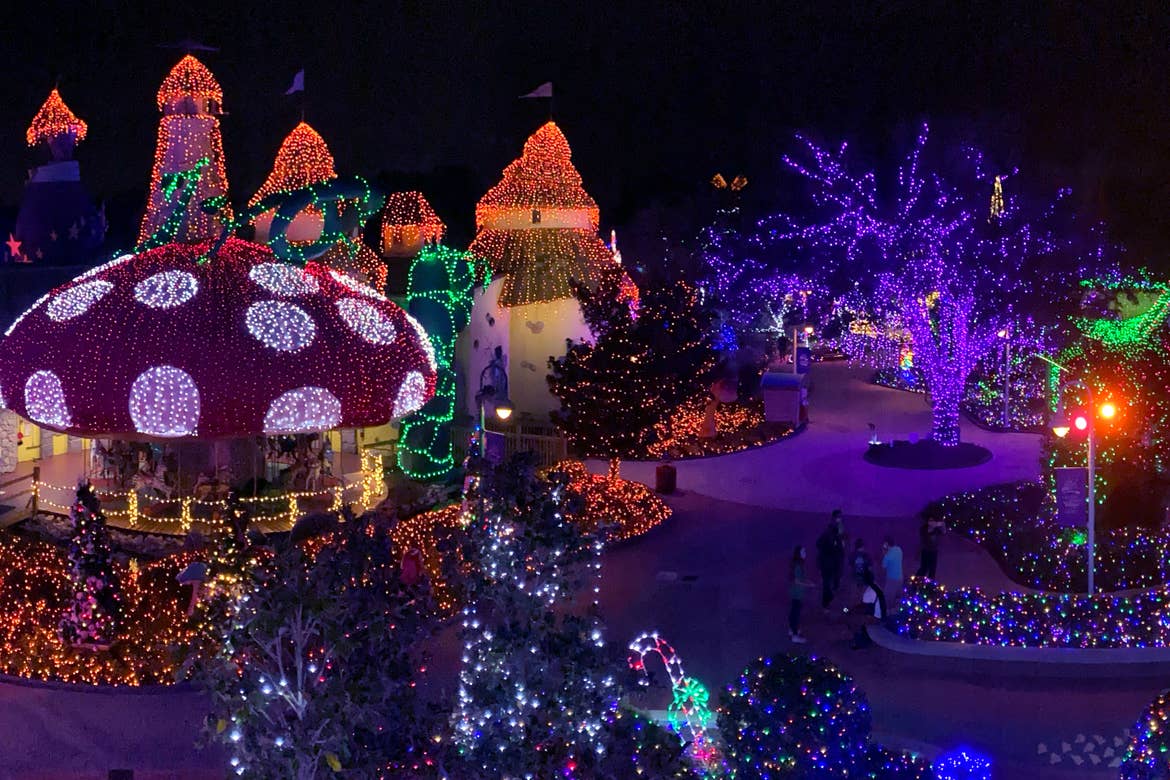 If you're staying at Orange Lake Resort, Orlando Breeze Resort or are local to Orlando this holiday season, this festive event will really give your whole family that warm, fuzzy, happy feeling that the holidays bring. The event's running nightly from 5–10 p.m. with tickets available on our website.


Night of a Million Lights Safety Measures
Our event is a fun and safe way to get into the holiday spirit and spend quality family time seeing all the unique displays, talking about the kids' favorites and laughing together all along the way.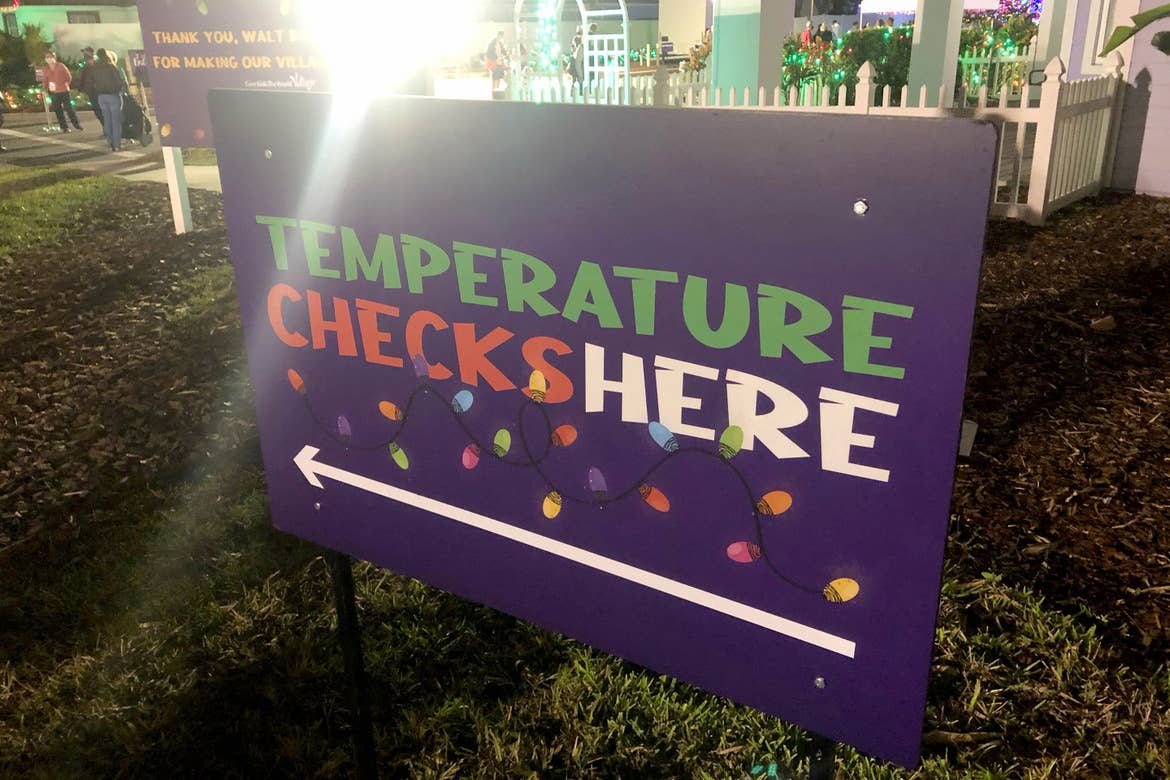 We took really special care and attention to make sure all of our guests stay safe. Our safety measures include:
Staggered entry times to maintain limited occupancy and distancing between families
Reminders to maintain social distancing and wash your hands often throughout the experience
Requiring masks for all guests two and older
Continuously cleaning attractions, adhering to all CDC guidelines
Requiring food and beverage to be consumed while stationary at a table in our one designated relaxation area
Capping the number of tickets we're selling for each night, with several nights already sold out! (Shameless plug to be sure to get yours soon 😉.)
Making Spirits and Villas Bright
Remember how I mentioned that decorated and themed Holiday Inn Club Vacations villa? Well, 45 corporate partners really got into the holiday spirit by adopting and decorating one of our Village's 166 residential villas, which are where our wish families usually stay. (We hope to welcome them back soon!)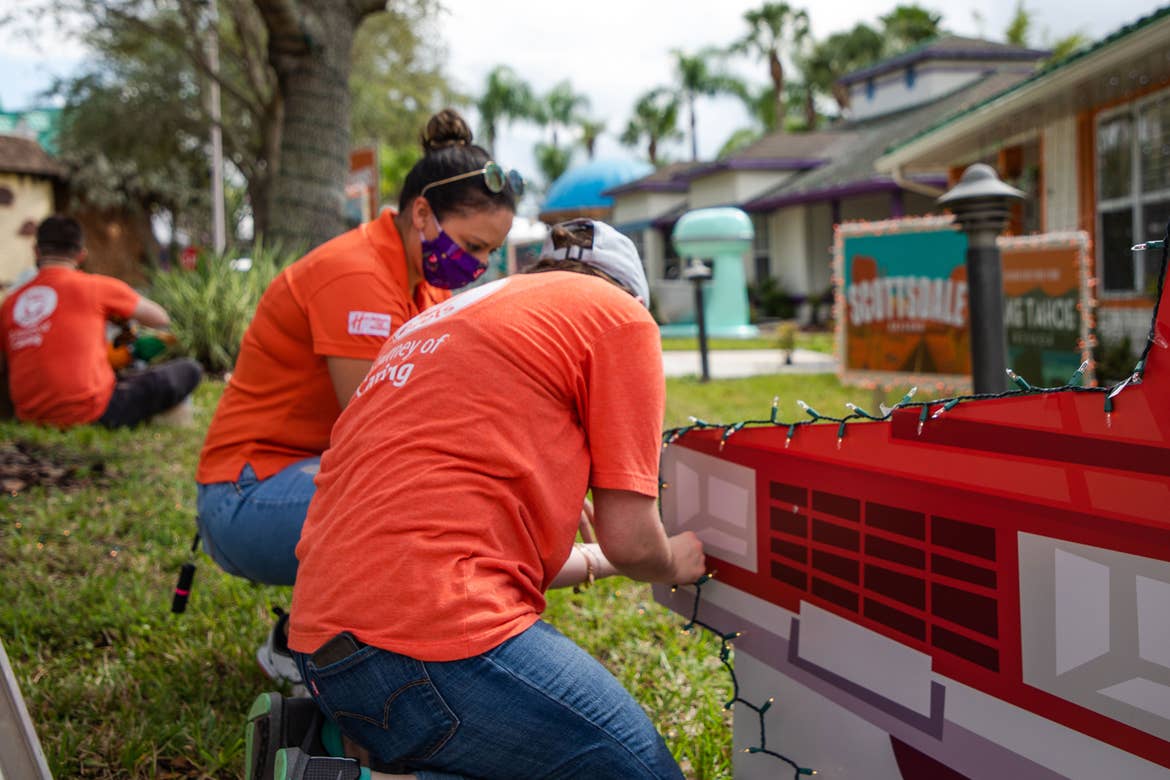 Holiday Inn Club Vacations decorated its villa true to its brand, with a classic Americana road trip theme, paying tribute not only to the spirit of family travel, but also to the founder of Holiday Inn, Kemmons Wilson. (If you didn't already know, Kemmons got the idea for Holiday Inn while on a family road trip with his five—yes FIVE—kids back in the 1950s.)

Ben Henderson, director of corporate brand design at Holiday Inn Club Vacations, was one of the creative leaders who worked on designing and constructing the décor for the villa.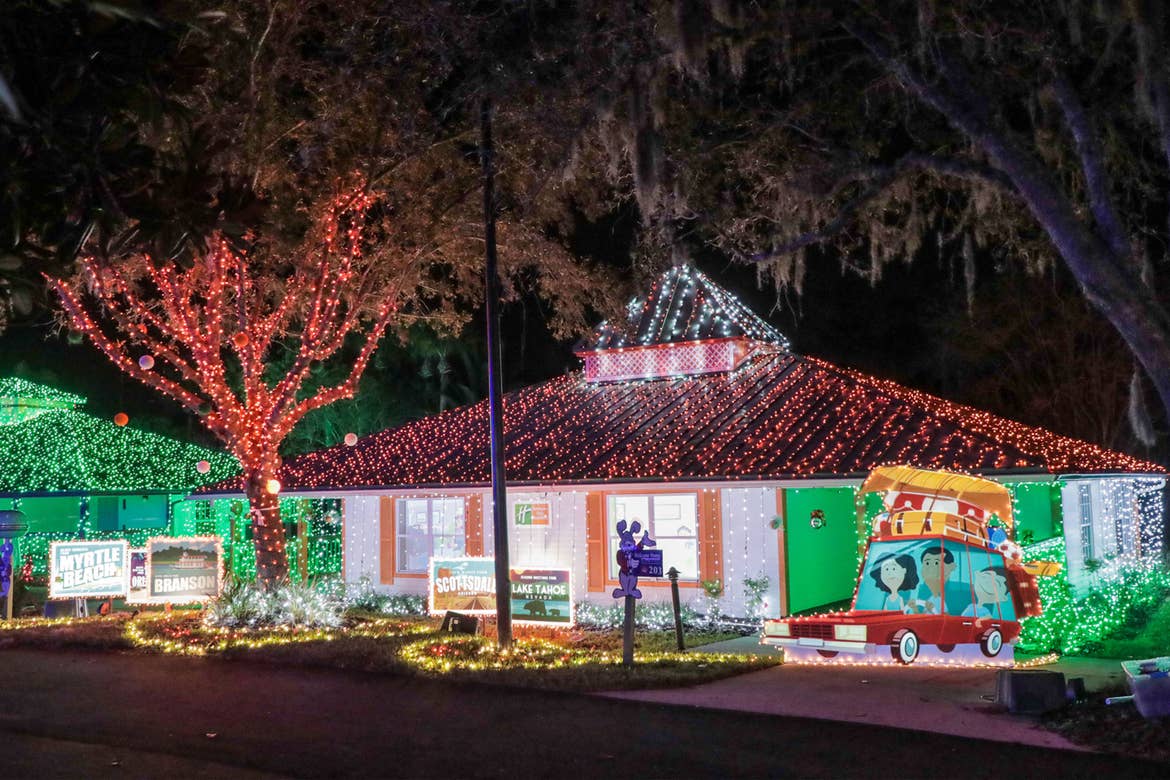 Ben shared...

"From Lake Tahoe to New Orleans to Orlando, Florida, we created a warm, seasonal welcome with interactive 'road trip' stops along the way featuring oversized postcards. With our flagship resort and Give Kids The World both located in Orlando, we thought the perfect fit for our final stop on the road trip was a Holiday Inn Club Vacations resort. Overall, it's about fun and family travel!"

Ben and his team used an innovative, new technology called projection mapping, which is a way to project content (like simple animations and colors) to a surface area on any object. Then the team used a special computer and camera to scan and "map out" where the projection should go.

And as with any creative project, it took a "village" of their own to make this spectacular design come together.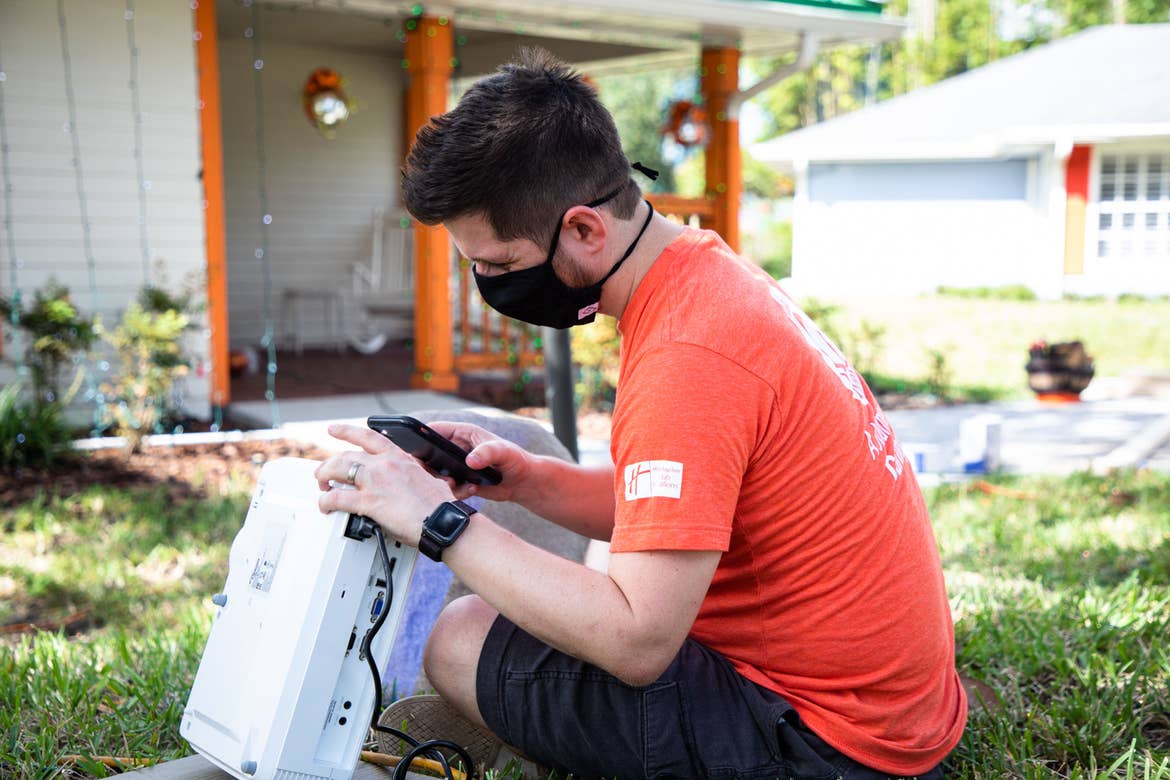 Ben shared...

"With weeks of work from our corporate branding and design and development teams, along with about 20 volunteers on-site to help bring it all to life, we really put something magical together. I couldn't be prouder of the dedication and passion our company and teams brought to this special endeavor.

Many of our team members, including myself, actively volunteer at Give Kids The World and it has been a truly wonderful experience. I'm humbled to be part of Night of a Million Lights and so excited to share it with the community and our visiting Club members!"


Club Member Thoughts on Night of a Million Lights
I'm just as proud as Ben is to share this special event with all our visitors. We were so excited, in fact, that we hosted a little sneak peek preview for a couple of Club member families before Night of a Million Lights officially opened to the public on Nov. 13.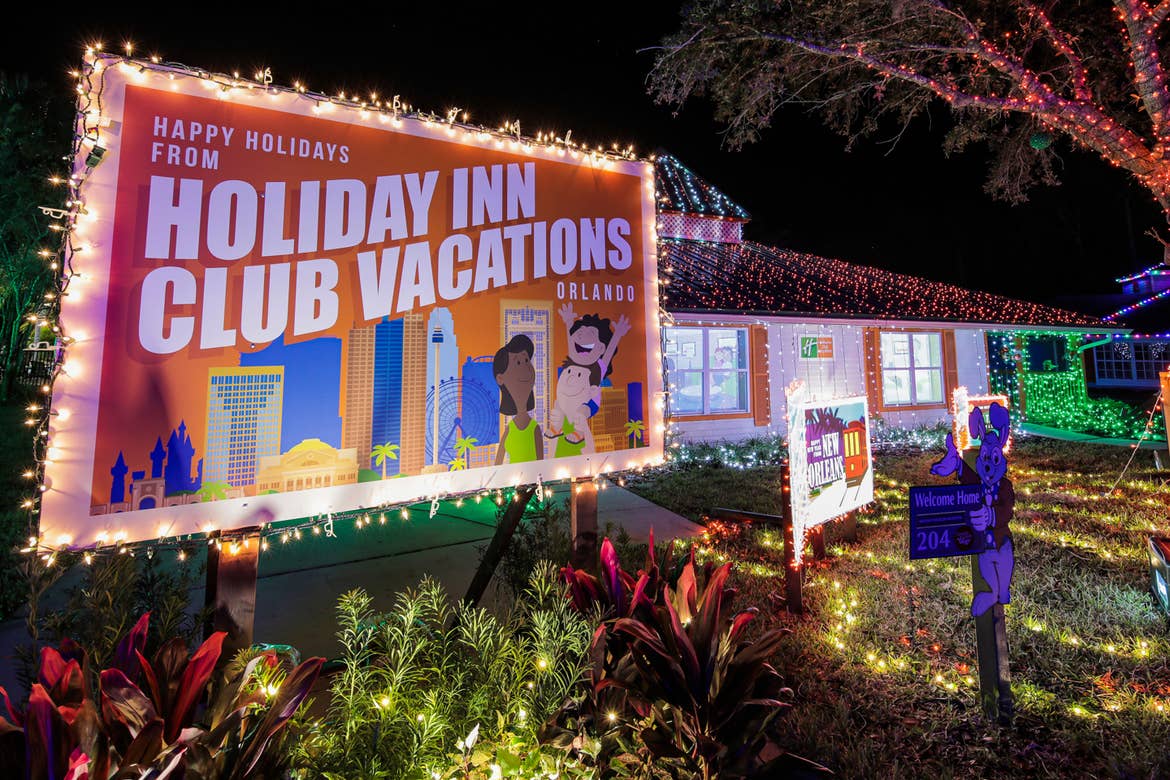 We had a wonderful time meeting both the Dowie and Bergen families, showing them around the village and telling them more about our mission at Give Kids The World. Here's what they had to say!

"Night of a Million Lights is an amazing exhibit of a lot of lights and villas. We walked around and the kids loved all the different themes to the villas and the lights are just amazing." – Lori Dowie, Club member since 2018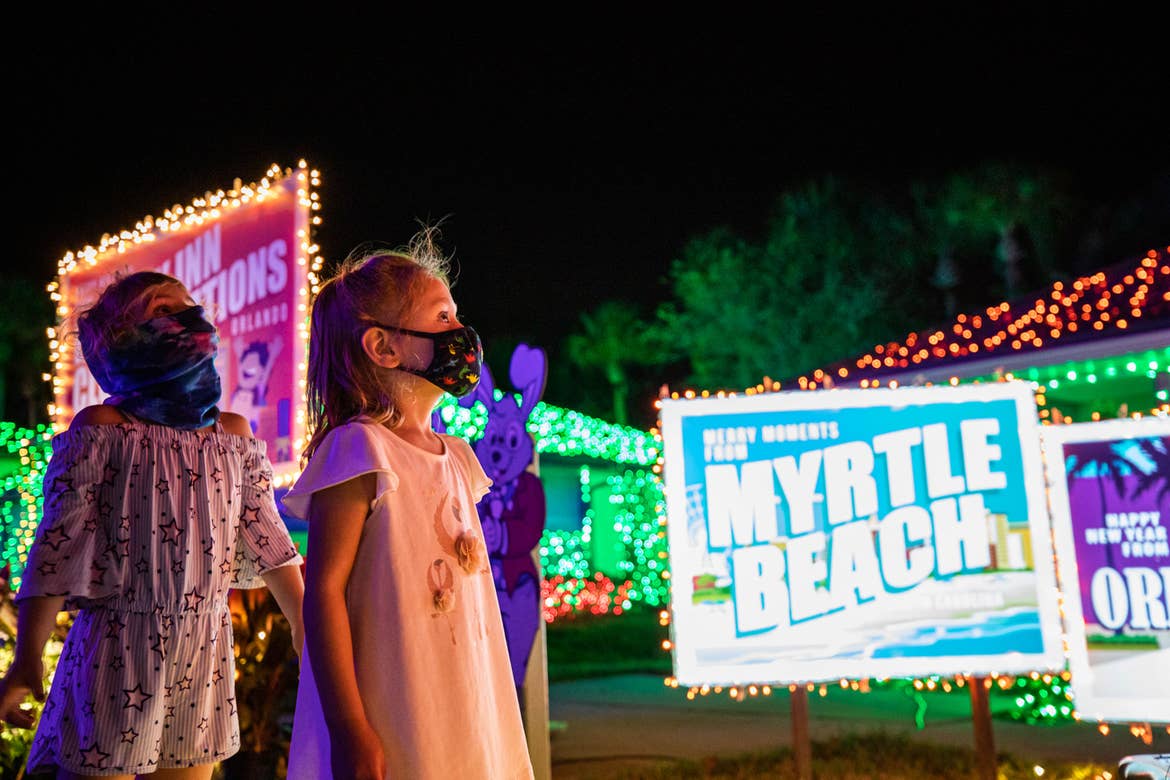 "I'm blown away at the scale of everything. I had no idea. If you want to know what three million of anything looks like, definitely come here. I'm only up to 1,226,000, but I'll get there by the end of the night." – Rob Bergen, Club member since 2008

It was absolutely amazing to see the families' eyes light up as they walked through the village. The Bergen family's son, Kyle, was actually a former Make A Wish child, so this event really hit close to their hearts—and ours.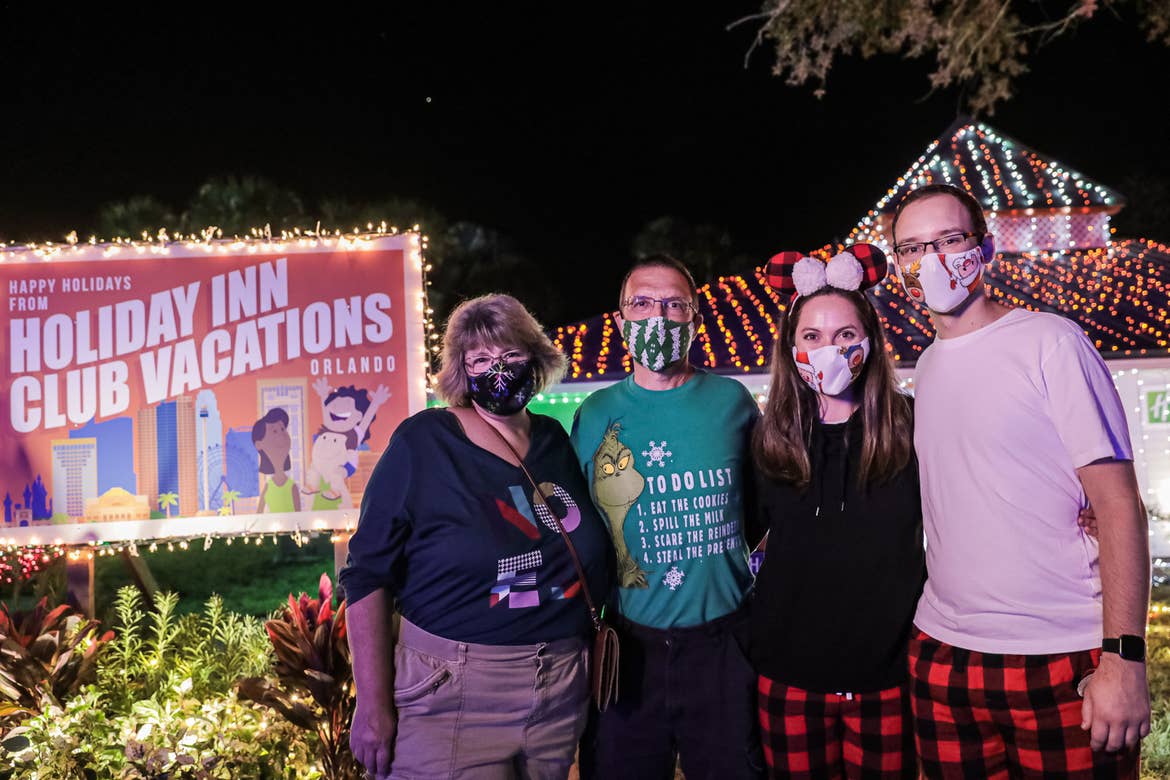 "As a former Make A Wish child, it's really, really touching to get to come here and hear about all the work they've put in to make all other wish children's experiences great. They have this down to a science, and I'm just amazed at how well thought-out and planned [this is], and how they really go the extra mile to make sure that every kid who comes through here has an amazing experience, and that they can continue to do this for as many kids as possible in the future. It's really, really incredible." – Kyle Bergen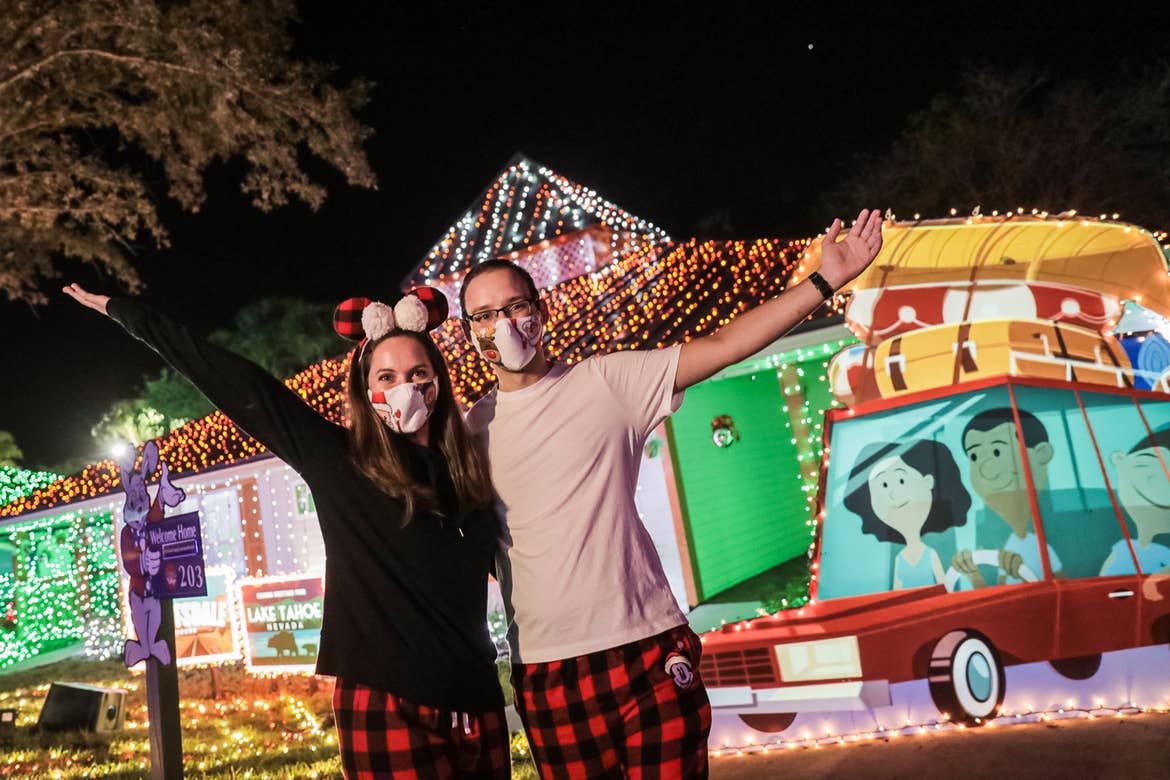 "As a parent of a child with a horrible illness, when they go through those tough times, what things like Make A Wish and Give Kids The World do is they give you the chance to change the topic and talk about something happy and dream and say 'won't this be great when …' and you kinda hang on to that lifeline. It's a big deal." – Rob Bergen

"I really enjoyed seeing how differently every house is decorated. And also, getting to hear what Give Kids The World does and how, ultimately, this is going to benefit them, so that way they can help all those families that are going to be coming, hopefully soon, to make all their wishes come true." – Kristen Duvic (Kyle Bergen's fiancé)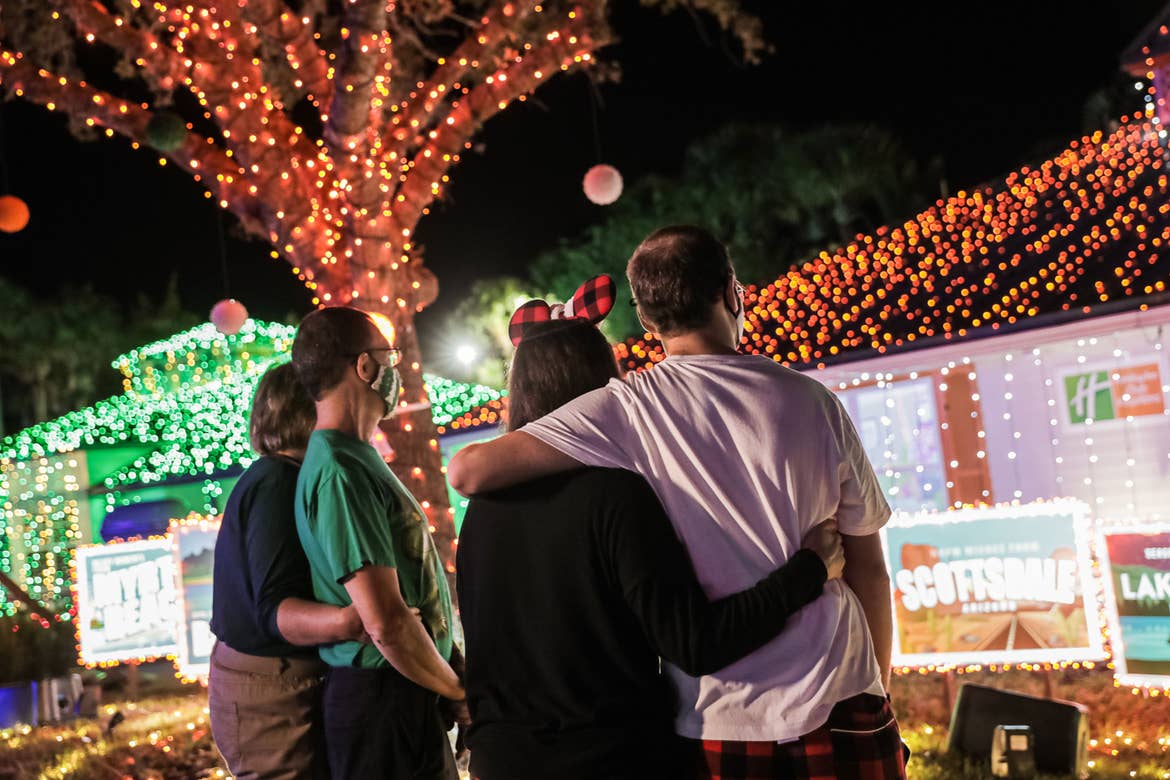 More About Give Kids The World Village
Our 35-year legacy actually began with Holiday Inn in 1986, when Holiday Inn franchisee Henri Landwirth created Give Kids The World to ensure the wishes of critically ill children would never go unfulfilled.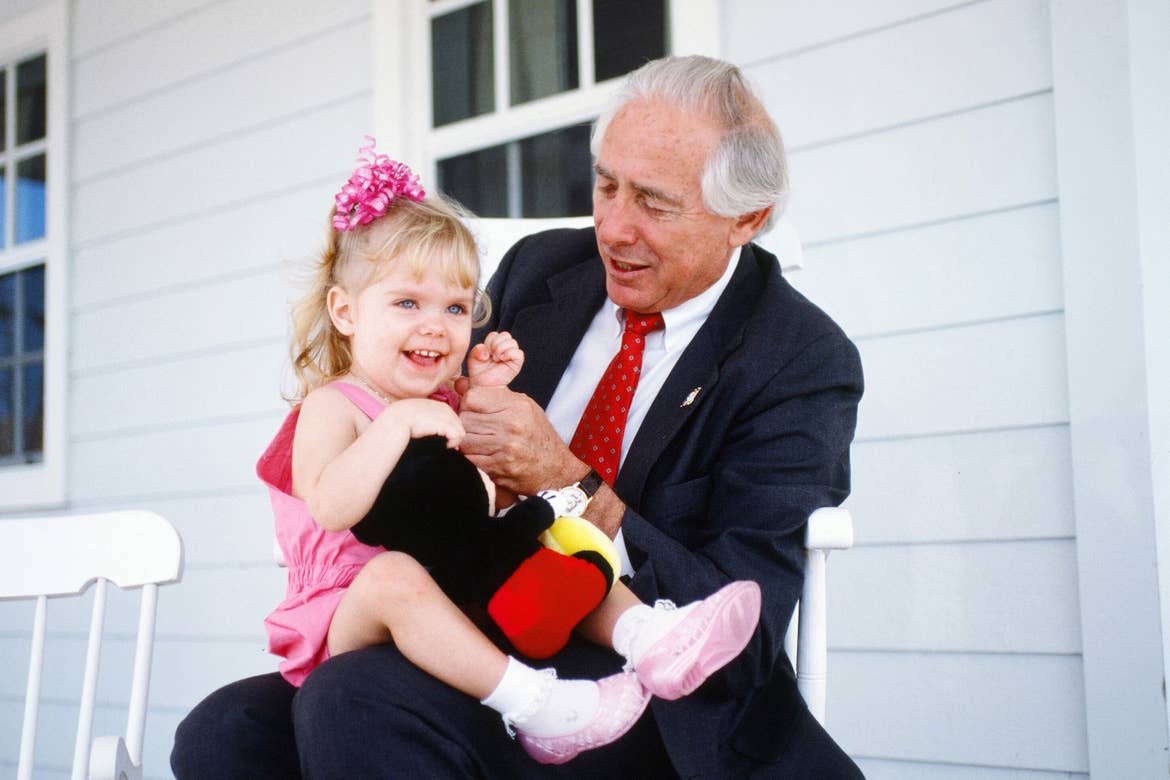 Photo courtesy of Give Kids The World Village, taken prior to COVID-19.

Since then, Henri's vision has been transformed into an 89-acre, whimsical nonprofit resort that provides weeklong, cost-free wish vacations to critically ill children and their families. More than 176,000 children and families from all 50 states and 76 countries have been welcomed through our storybook gates.

They came here to laugh together, play together, and create indelible memories together away from hospital visits and medical procedures—and that can make all the difference in the world in giving these children the strength and courage to overcome whatever challenges come their way.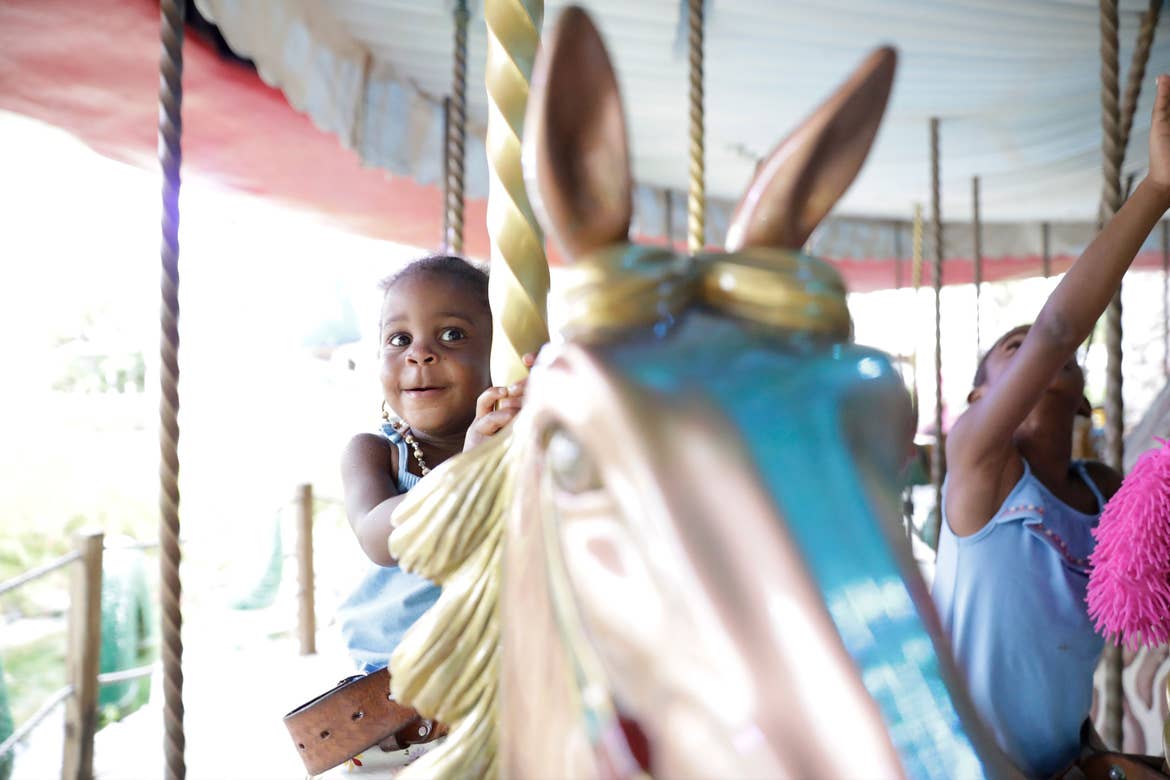 Photo courtesy of Give Kids The World Village, taken prior to COVID-19.

Relationships, like the one we've nurtured with founding partner Holiday Inn Club Vacations, are invaluable in bringing our mission to life.

And through our wonderful partners at Walt Disney World® Resort, SeaWorld® Orlando and Universal Orlando Resort™, our wish families enjoy remarkable experiences and behind-the-scenes opportunities at local theme parks and attractions.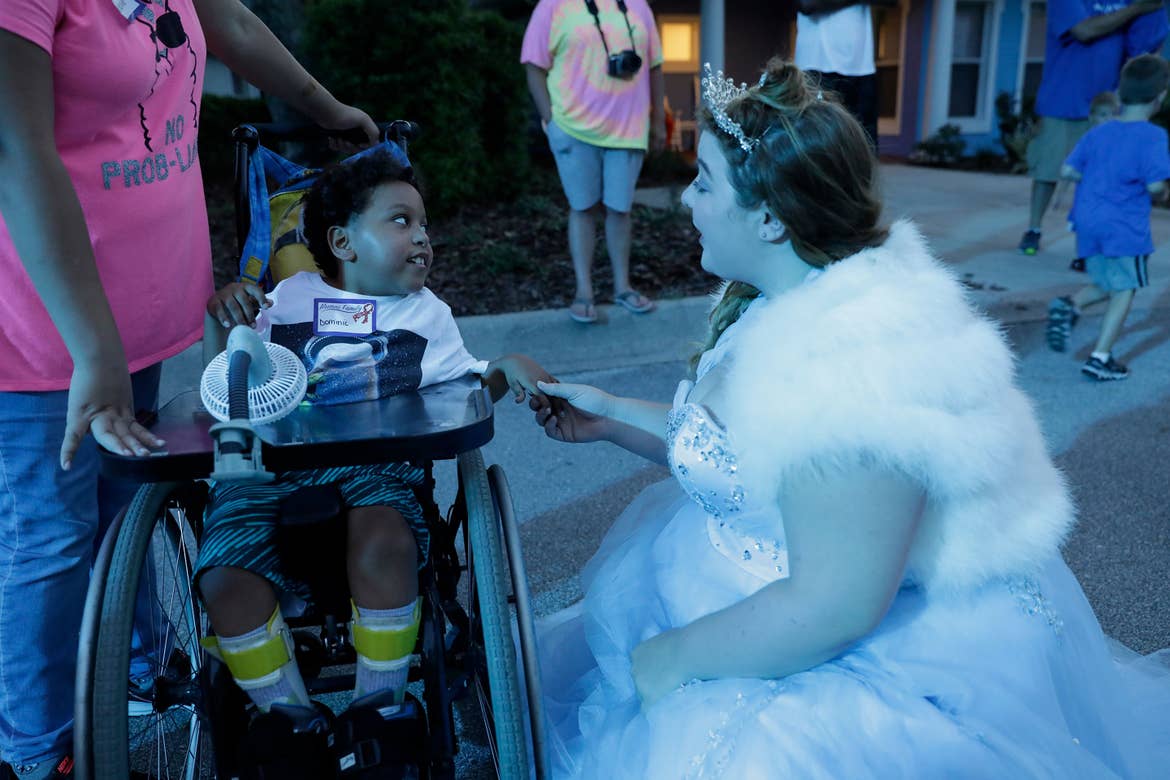 Photo courtesy of Give Kids The World Village, taken prior to COVID-19.

Our generous donors and supporters make it possible for wish children and their families to celebrate Christmas, birthdays, and other holidays and milestones they may have missed due to illness. And more than 1,800 volunteer shifts are filled each week by passionate volunteers who enjoy one-of-a-kind giving-back experiences making dreams come true for these children.


Hope to see you soon!
It takes magical partners like Holiday Inn Club Vacations to make magical wishes come true for critically ill children and their families. We're grateful beyond words for their invaluable contributions and support of Night of a Million Lights.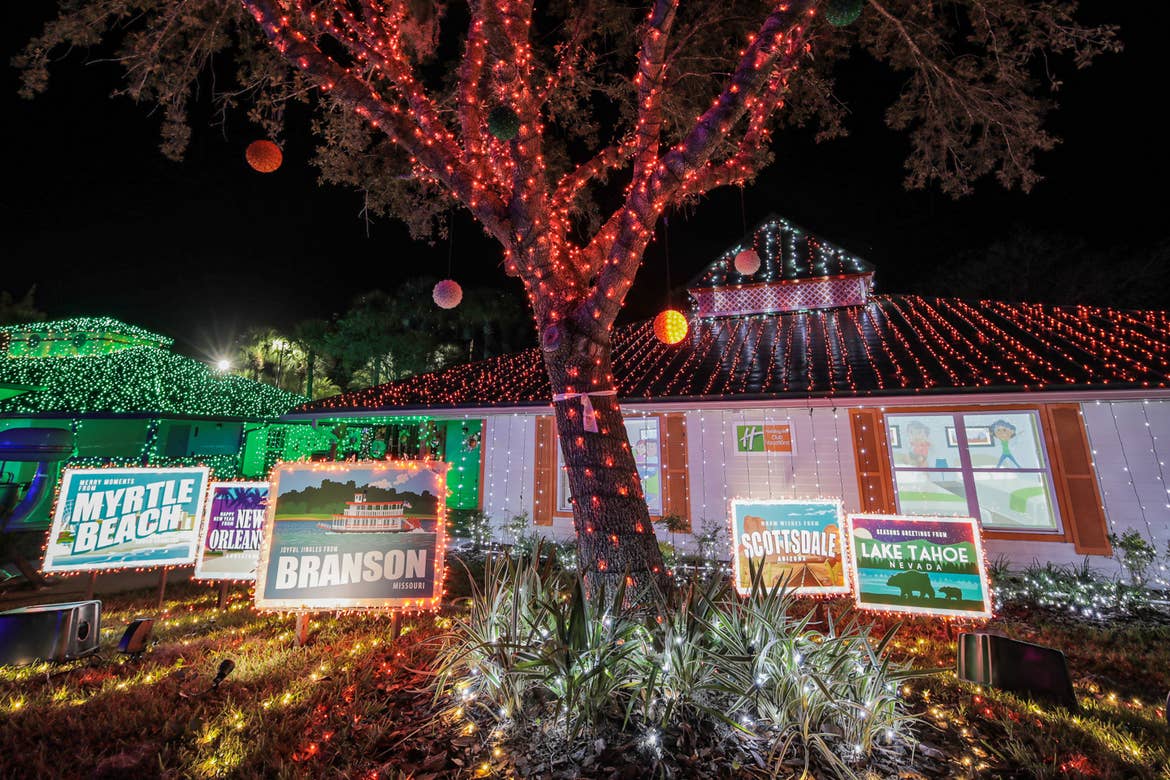 To reserve your tickets and see all the magic for yourself, visit our website and head on over! Some nights are already sold out, so be sure to buy your tickets really soon.

Wishing you and yours a safe, happy and healthy holiday season!


All information is subject to change. This article is a curated guide and is neither sponsored nor considered an official endorsement. Please be sure to check information directly with any/all tours, guides or companies for the most up-to-date and direct details.

Editor's Note: Thank you to everyone who expressed interest in our preview event via our Facebook Club Member Lounge post and congrats to the Bergen and Dowie families who were selected to participate. (Unfortunately, our third randomly selected family was unable to attend the preview at the last minute.)

We hope to bring more opportunities like this to our owners and Club members in the near future! We'd also encourage you to buy tickets to Give Kids The World Village's Night of a Million Lights at this link if you're still eager and interested in attending on your own: gktw.org/lights

The Company's participation in this event was part of our ongoing charity partnership with Give Kids The World. It was not supported by any resort's budget or maintenance fees. You can learn more about our Corporate charity partnerships here: hicv.com/how-we-care