Traveling solo with your children is not only a great way to see new places in the world, but it's also a wonderful way to reconnect and try new things together.

I have always loved to travel, and, of course, I love spending time with my husband, but I really look forward to the times when I have the chance to get away with just my kids.

Having that special quality time to bond and create new memories between the three of us is such a priceless experience.

If you're planning to take a one-parent vacation, check out my family's experiences and my best advice for making the most of your time together.

(Editor's Note: This trip took place prior to COVID-19.)


About Us
Hi! I'm Clarissa from the travel, parenting and lifestyle blog Passports and Parenting. I'm the mother of two pretty cool kids—my son Reece is 16 and my daughter Tatum is 9.

I'm so grateful to have passed on my love of traveling to them, and we're always excited to share our travel tips and adventures in hopes of inspiring others!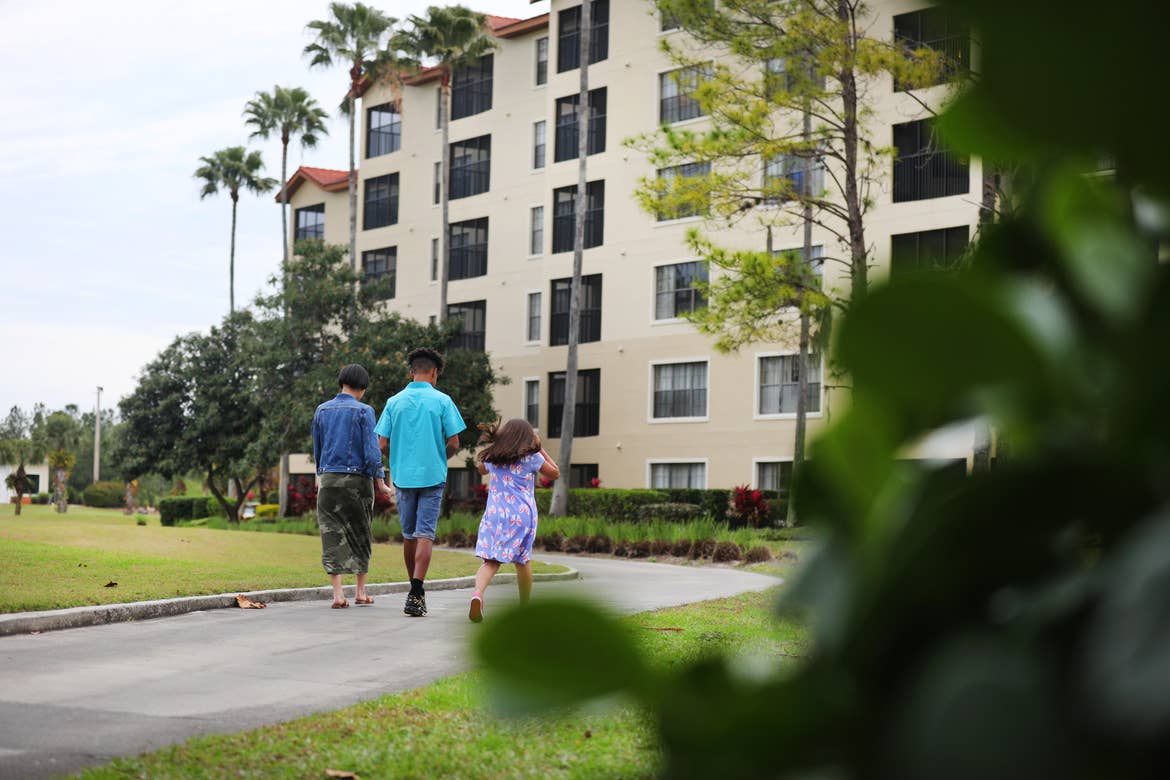 Why do you love taking kids on trips with "just Mom" and what makes those special?
Life can get so busy and time flies by so quickly that it can feel like your kids are growing up in the blink of an eye. Believe me, I know.

Reece is now 16 and learning how to drive (!!!!) and Tatum will hit double digits soon as well. So I've been trying to soak up all the quality time I can get with them.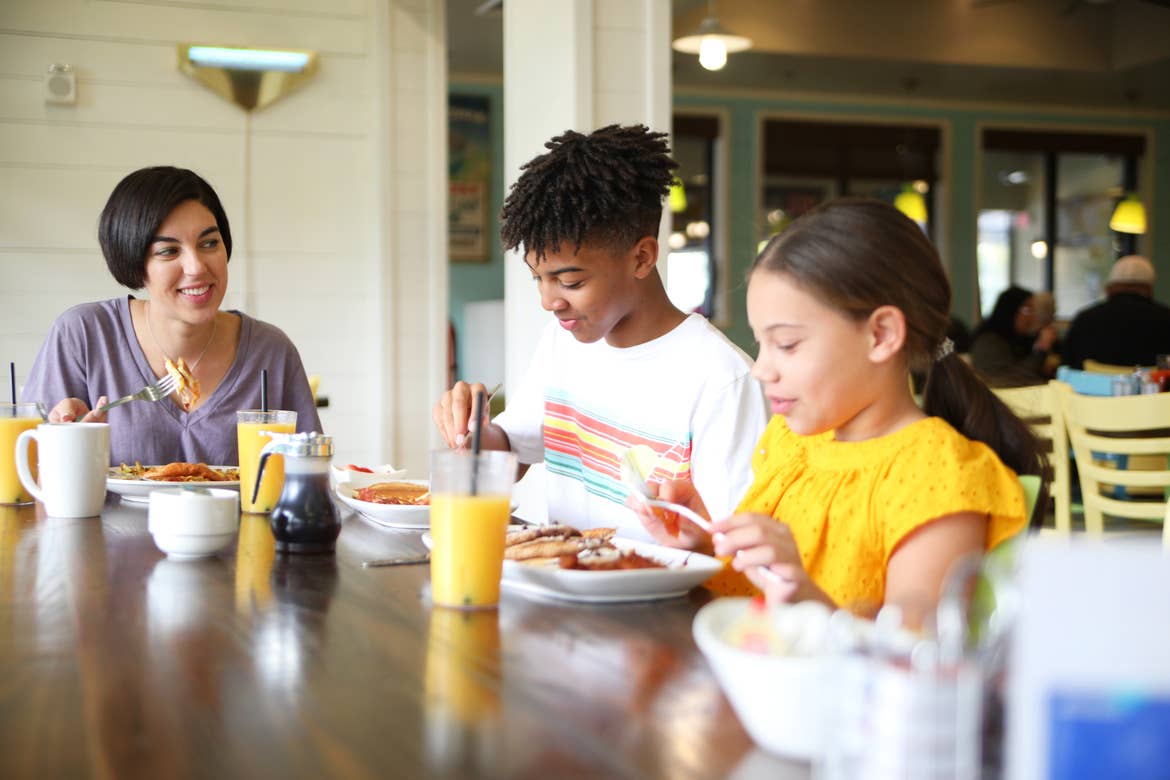 Reece and Tatum both loved our recent week away together at Holiday Inn Club Vacations® Orange Lake Resort in Orlando, FL, especially because there was so much for us to do together.

We all really enjoyed the variety of amenities and activities the resort had to offer. Even though they're only six years apart, sometimes it feels like it might as well be 60, so it's always nice to find a place with a little bit of something for everyone no matter what the range of ages may be.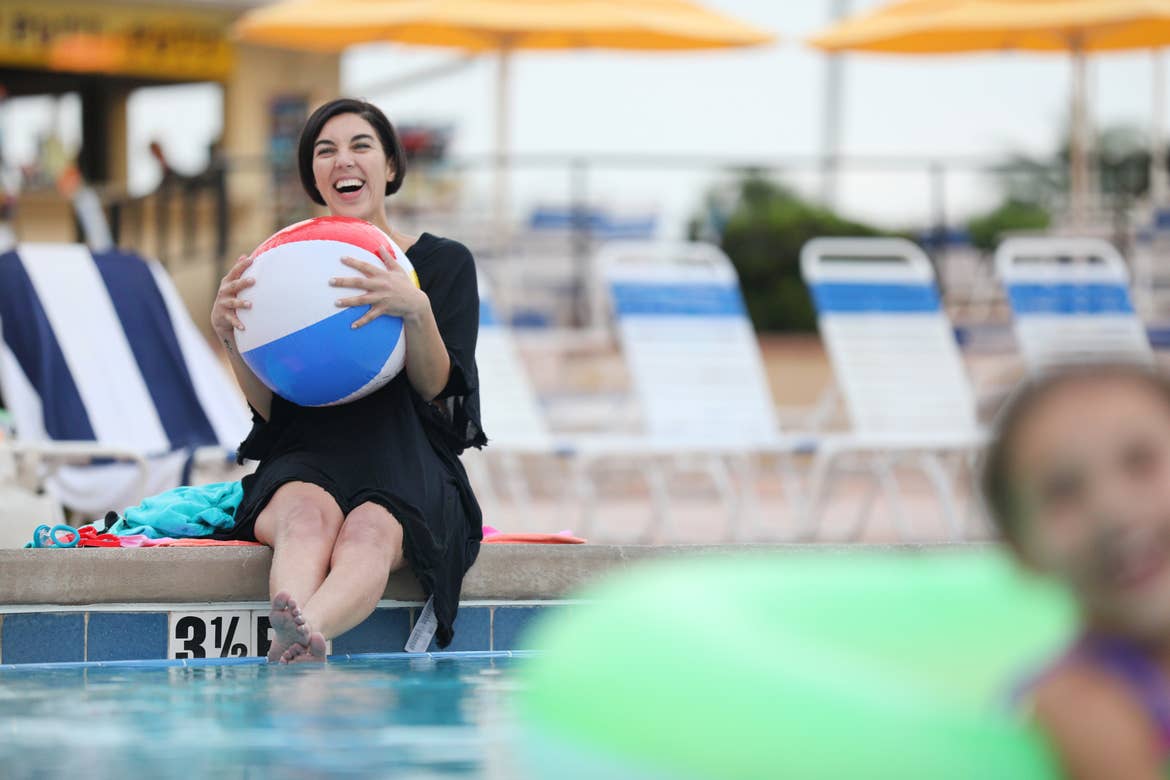 We have taken similar "just mom and the kids" trips before. Actually, a few years ago the kids and I made a pact to take at least one of these types of trips together each year.

I truly believe these experiences bring me and my kids closer together and I'm cherishing the memories we're making along the way.


What advice would you give to other moms who are traveling alone with their kids?
1. Include them in the planning
Just because you're going solo doesn't mean you have to be the one to do it all! One of my top tips for traveling solo with children is to really make your kids feel a part of the trip by including them in the entire process.

Keep the kids involved in everything, from planning where to go, packing their own bags, and choosing where to stay and what to do during vacation. We make our travels together a mom and kids team effort.


2. Use travel journals
I also suggest creating a travel journal with your kids. My kids each have one and they love to write down their favorite memories from our trips.

We also print out a few fun photos to include each time. I really hope that they'll love looking back on them when they're older.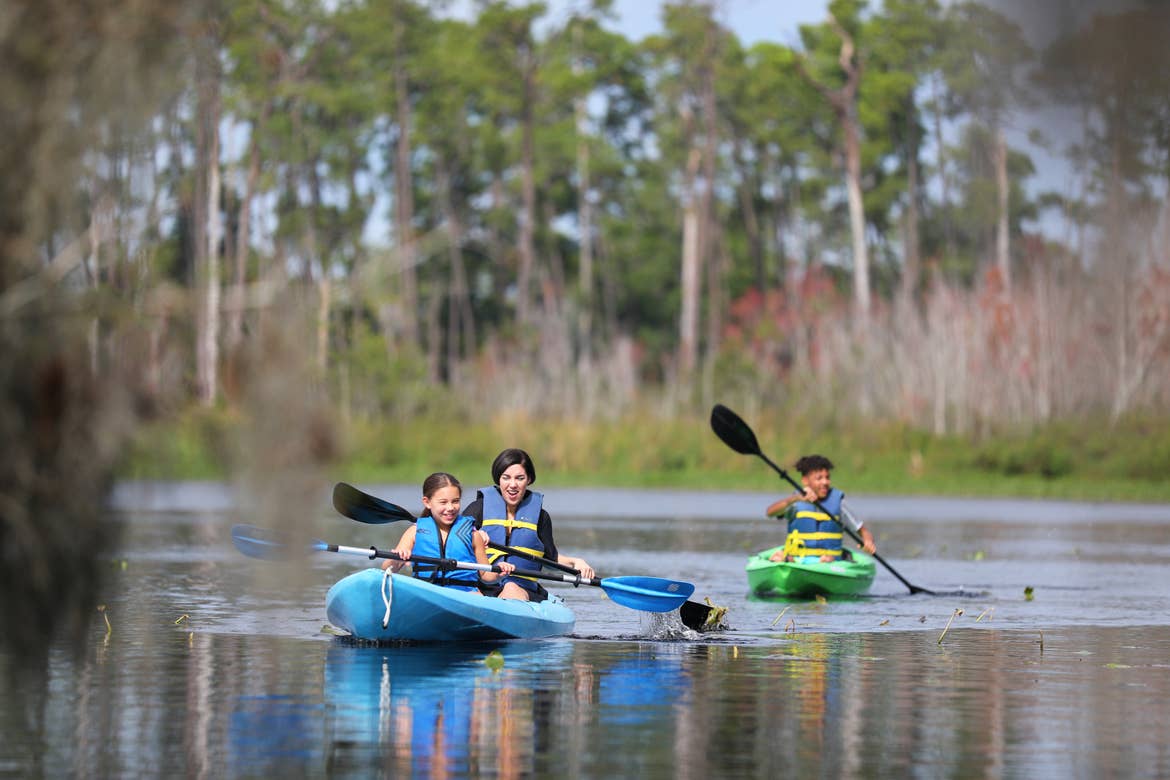 3. Find time for R&R
No matter what ages your kids are, it's no fun to be constantly running around and exhausted when you're supposed to be on vacation.

So, another one of my top tips is to stay at a resort that has everything right there on-site. It just really makes one-parent vacations less stressful when you can find a resort that has tons of fun things to do—and relaxing, beautiful places for downtime—all within reach. (And without having to drive all over town.)


Tell us more about your time in Orlando. What did you and the kids enjoy the most?
Our villa blew us away! The accommodations at Orange Lake Resort were spacious, luxurious and had all of the conveniences of home, including:
a full kitchen
living/dining area
multiple large bedrooms and bathrooms
washer and dryer
screened in balcony with seating and a beautiful view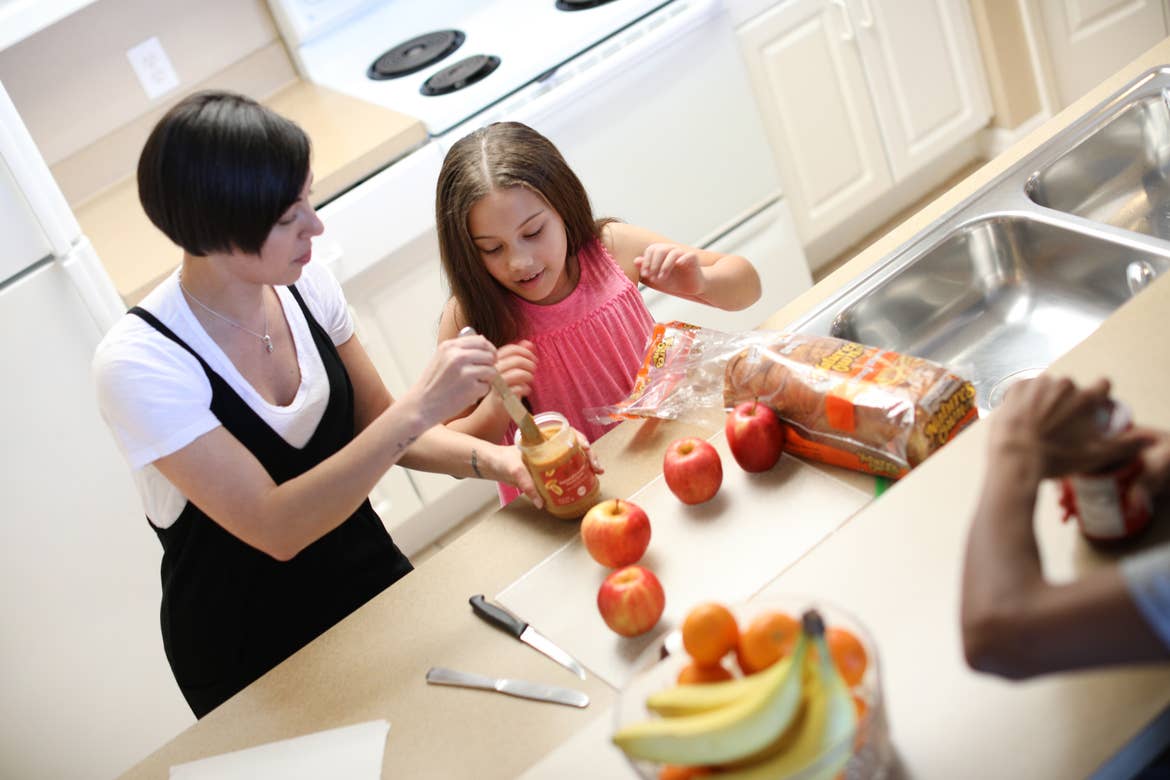 We had so much fun making and packing our lunches together to take to the pool and beach areas.

Plus, having a full kitchen that's stocked with all the appliances you'll need is a pretty great way to save money and cook your own meals while traveling.

In the evenings, to unwind, I let the kids pick a movie and make some popcorn for us to munch on while playing card games.

Orange Lake Resort also has a centrally located Marketplace that my kids and I visited several times during our stay. Even though there were a Publix and Target located right down the road, we found that the resort's Marketplace had everything we needed (and at great prices, too).

They had souvenirs, games, clothing, groceries, quick food options, Starbucks coffees, teas, drinks, pastries … and I can't forget the homemade fudge. My daughter couldn't get enough of it and loved sampling all the different flavors they had!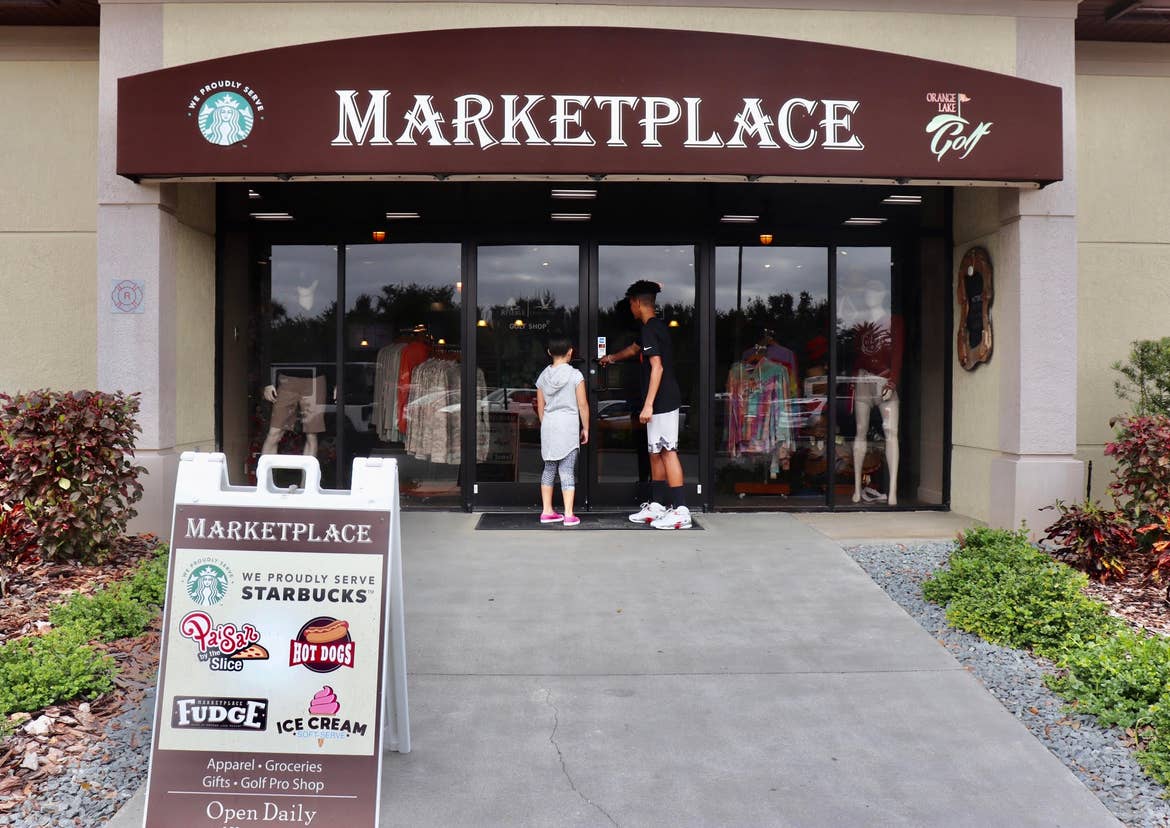 What were some of your most favorite moments from this trip?
Out of all of the trips we've taken, this one definitely ranks sky-high on the list. We're still talking about all the fun we had, especially when we were trying new activities and taking new adventures together.

We had quite a few 'firsts' during our stay at Orange Lake Resort.

Something we really loved experiencing as a family was the beautiful golf course at the resort. My son is an avid golfer and plays on his high school golf team, but my daughter and I had never golfed before.

Spending a morning golfing together on The Legends at Orange Lake golf course (which was right by our villa) was a special treat for us. And it turns out that my daughter now loves golfing, just like her big brother!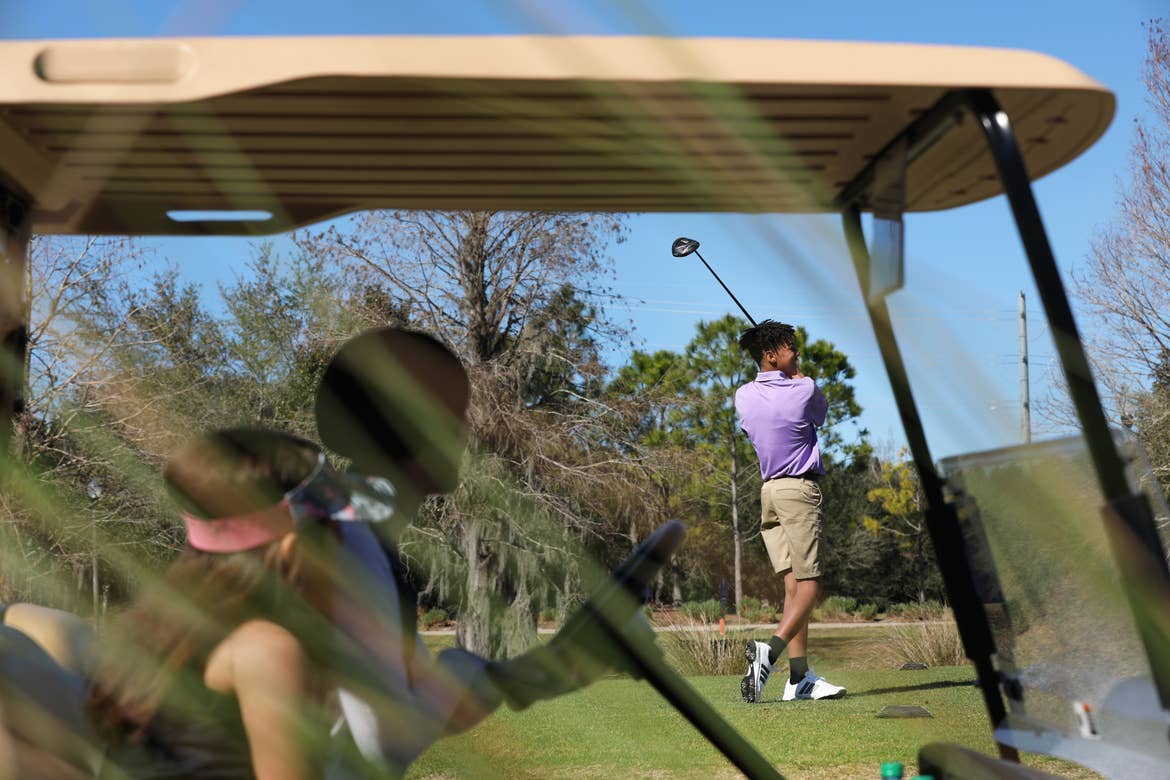 Another unforgettable first was tubing in the lake by the Water's Edge Beach Club. Again, that was something my daughter had never done before, and she was so excited to try it out with her big brother by her side.

I opted to cheer them on from the boat and honestly, it was SO fun to watch their faces and take photos while they bumped and splashed through the water. After the ride was over, Tatum said she wanted to do it again and again!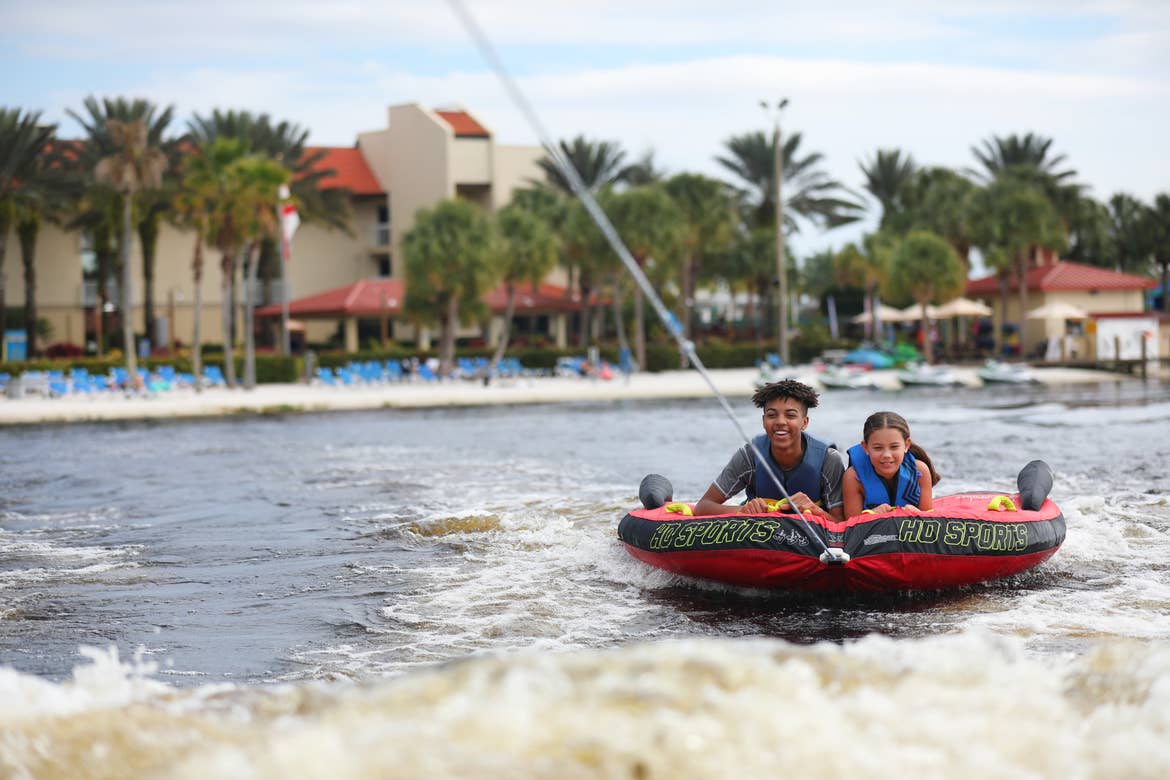 Pro tip: Not everyone has to do everything. There was no shame in my mom game in letting them tube while I watched from the boat. Don't feel like family trips like this need to be an all-or-nothing family affair.

Another favorite was the delicious food we tried at a few of the different resort restaurants. Our favorite night was eating at Paisan Pizzeria on the outdoor patio under beautiful market lights.

This Italian-themed restaurant in the North Village had such a lovely view of the pool and palm trees at sunset. The relaxing setting was topped off by the delicious pizza we dug into, which we agreed was some of the best we'd ever had.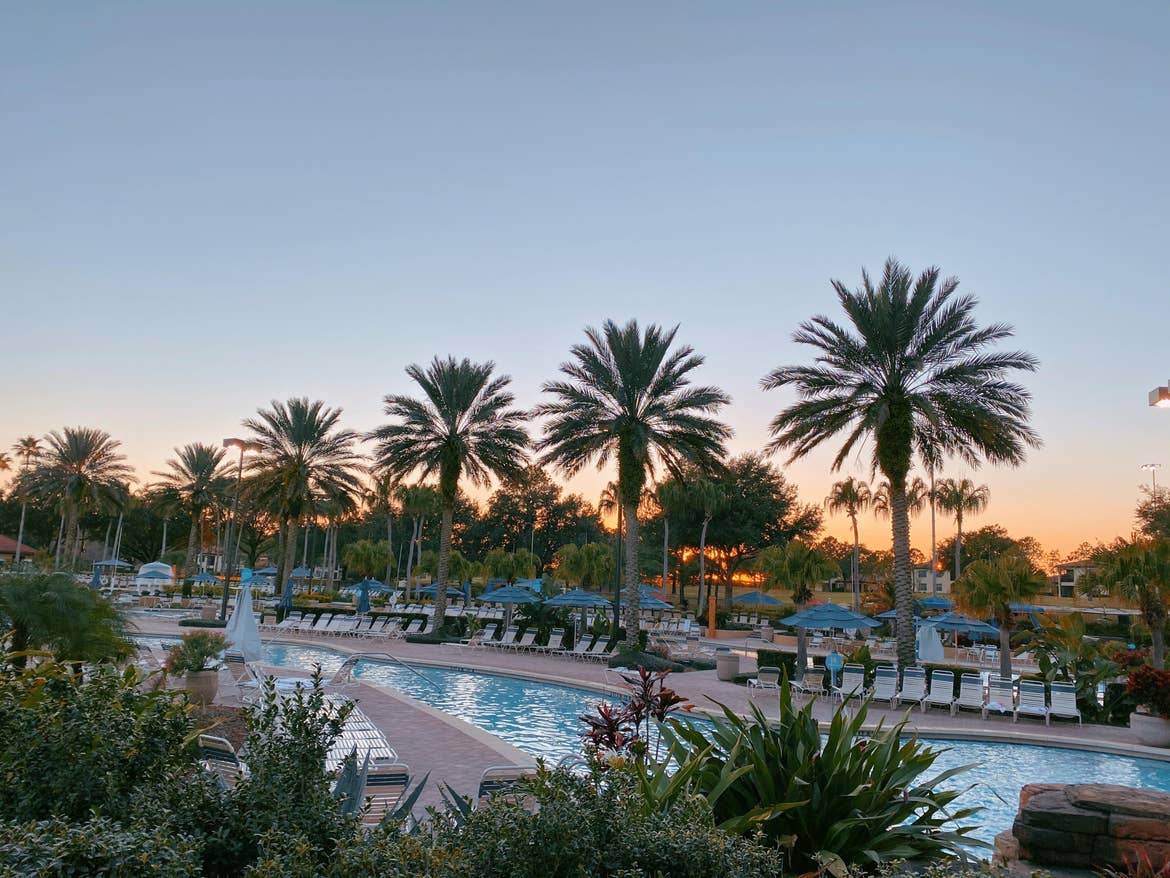 And the kids and I actually love ping pong, so we were thrilled to see that they had a table on the patio for us to play after we finished eating. It really was such a delightful way to end an all-around great vacation day.


What did you do in the local Orlando area when you weren't enjoying the resort?
Since the major theme parks are all pretty close to Orange Lake Resort, we decided to spend our last full vacation day at Universal Studios Florida™ and Islands of Adventure™.

It was less than a 30-minute drive from the resort and we had such a blast riding the rides, checking out some shows and eating our favorite snacks.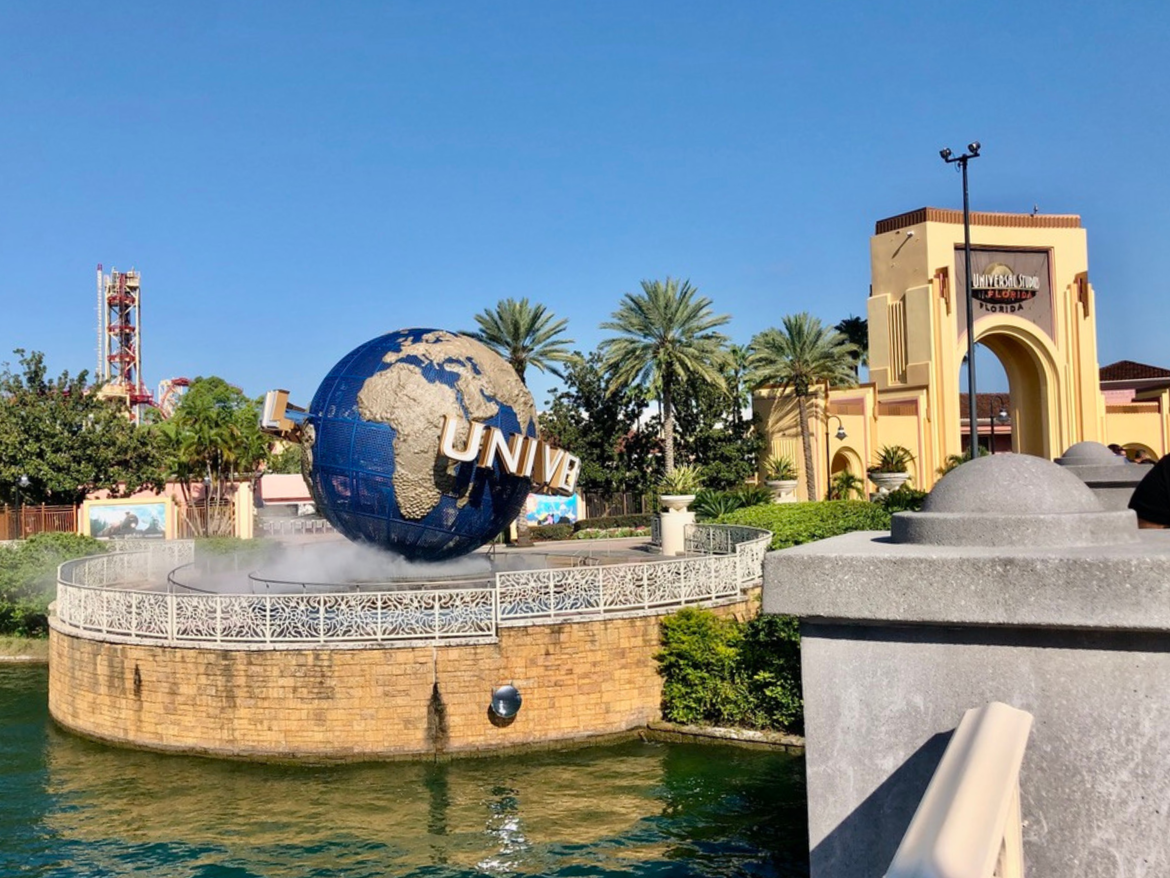 Photo courtesy of Rona Gindin

Experiencing The Wizarding World of Harry Potter™ for the first time actually inspired Tatum to start reading the book series as soon as we got back from our trip. Now THAT'S a bonus this mom appreciated. (Thank you, Universal!)


Would you do this type of trip again?
In a heartbeat! Not only did we fall in love with Orange Lake Resort, but we also discovered some new activities that the three of us enjoy doing together.

Traveling solo with children isn't always headache-free, but it's such a great way to bond and build memories the three of us will share forever.

We're already talking about our next one-parent vacation and looking forward to more adventures to come.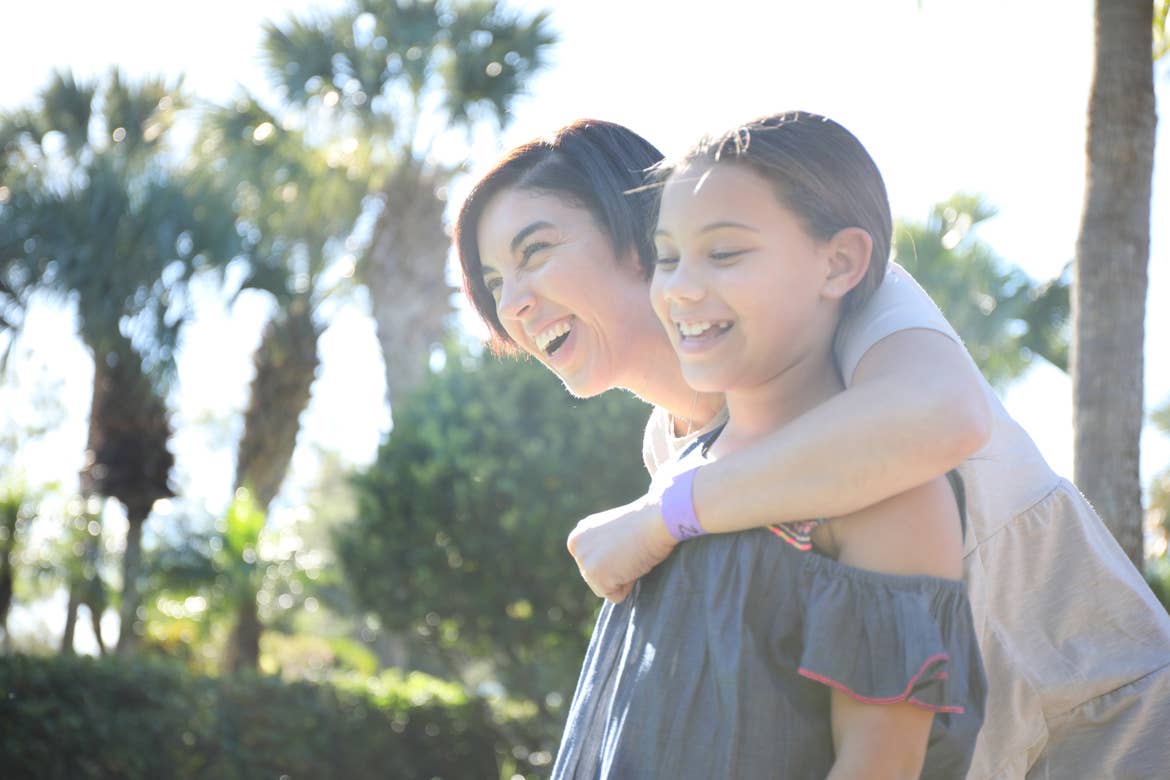 Our guest bloggers are compensated for their writing contributions and honest opinions.