Jennifer C. Harmon
Jenn is the Editor-in-Chief of the Checking In travel blog. She loves coffee, wine, writing, traveling, working with all of our amazing guest bloggers, and getting to tell our guests', owners' and team members' vacation stories. Jenn and her husband, Anthony, have mastered the art of the long weekend couples' getaway (sans kids). And while it's too hard to pick just one type of "favorite vacation," her three-way tie would be: a snowboarding trip, going to Hawaii or sailing with Disney Cruise Line.
Thanksgiving is in just two weeks (yay!), which means I'm pulling out my favorite recipes and getting my stretchy pants ready. The holidays are a great time to gather around the table and enjoy a delicious, home-cooked meal with family and friends. But what if that table isn't at home?

When I travel, I always look for places to stay that have a full kitchen. While I know not everyone enjoys cooking on vacation (looking at you, mom), I personally love having the option to cook a delicious meal from scratch when I'm away from, well, home. Now, it does take a little bit of prep, but that's what we're here to talk about today!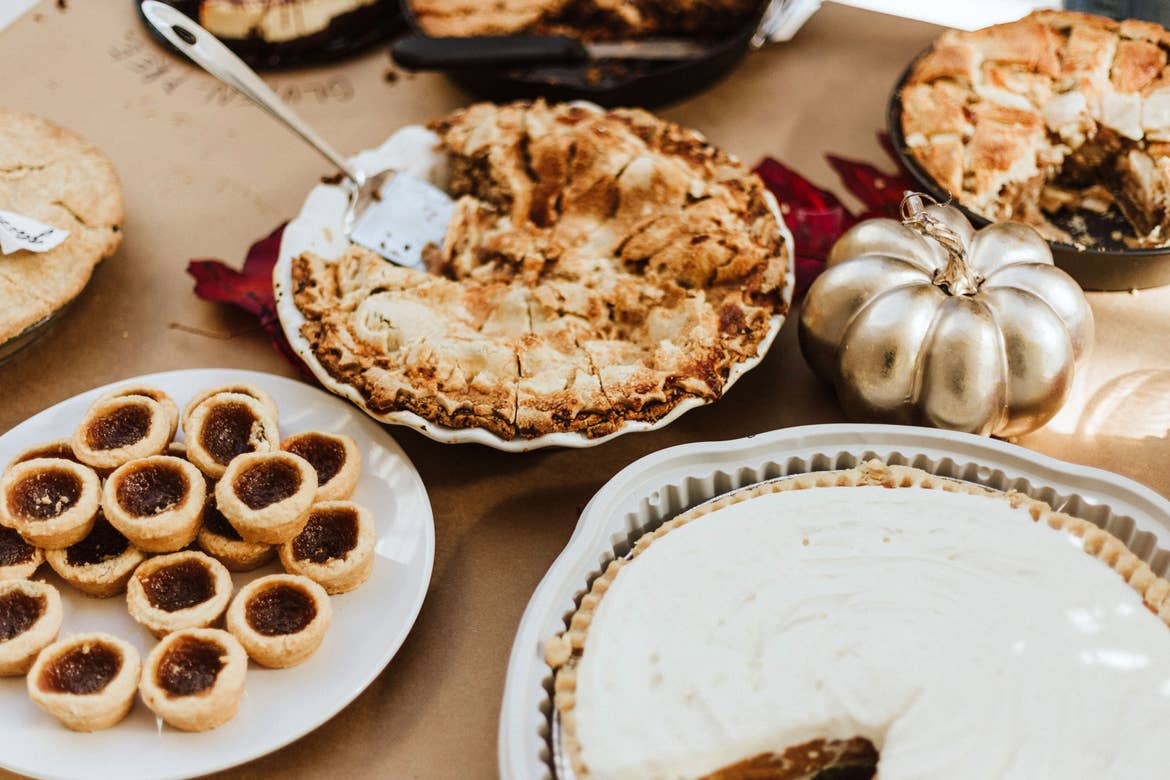 Thinking about traveling during the holidays, but don't want to miss out on a home-cooked meal? Looking forward to spending the holidays at one of our resorts, but you're not quite sure how to recreate your traditional feast and fare? Even if you're simply looking to cook a great family meal while on vacation sometime in the new year, read on.

We've gathered 25 tips from our very own Club members and social followers, who definitely know a thing or two about cooking while in our vacation villa full kitchens. Plus, my friend Jamie Nelson, author of Disneyland Dining: A Foodie's Guide and Disney California Adventure Dining: A Foodies Guide, is also joining us to share some pro advice, along with my favorite tried and true tips. Gobble, gobble!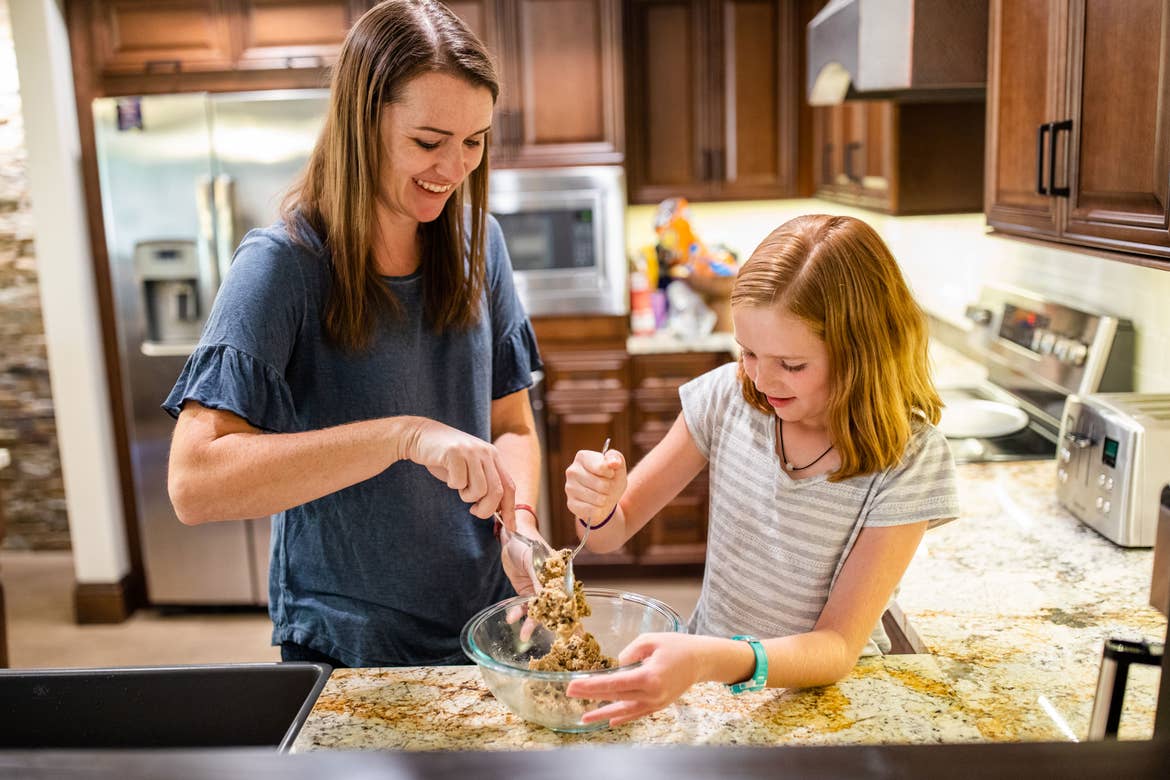 @bring_the_kids and her daughter baking cookies at our Scottsdale Resort


25 Club Member Tips for Cooking on Vacation in Your Villa's Full Kitchen
Tori F. says…
"I'll buy nonperishables and small-sized condiments (like ketchup, mustard, breadcrumbs, dressing and mayo) ahead of time, so I only have to buy lunch meat, fresh foods and ground turkey or beef when we arrive at our destination."

Jessica S. says…
"Use a service like Instacart, Walmart's grocery pickup, or Whole Foods delivery via Amazon to save time! This way, you can order in advance and not have to go grocery shopping while you're on vacay, which should save you some time."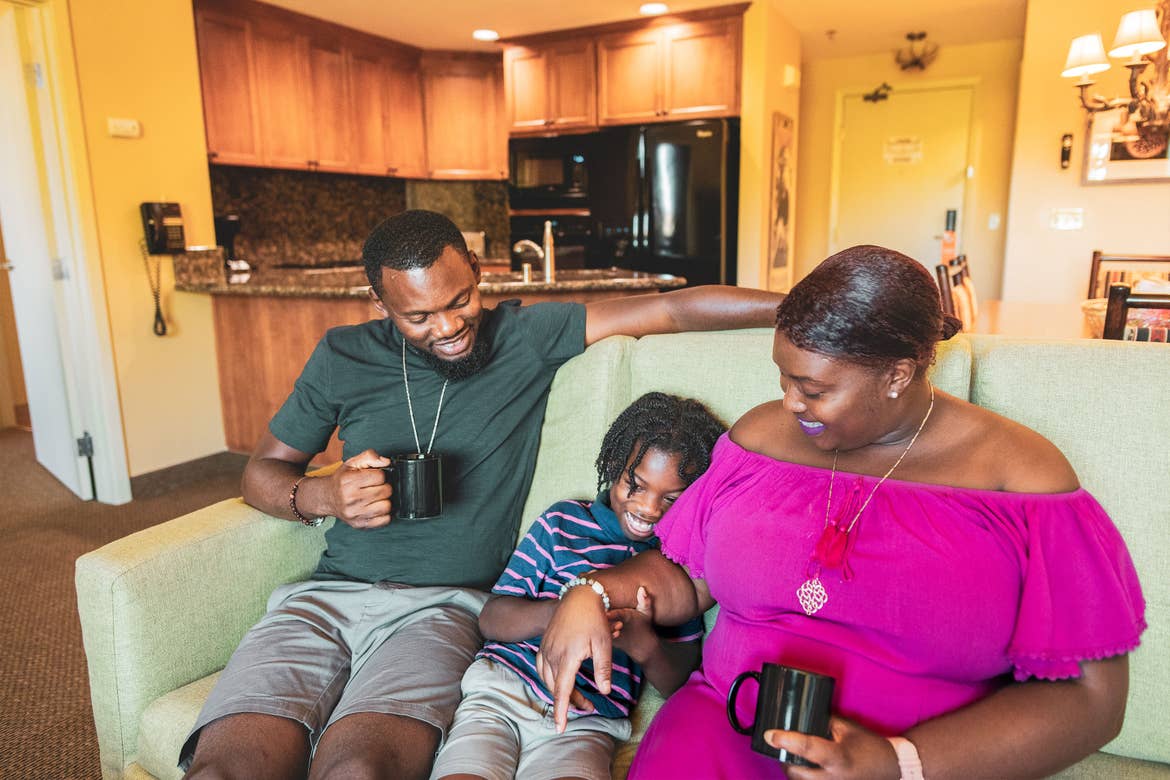 @themomtrotter's family enjoying coffee and cuddles at our Tahoe Ridge Resort

Mandy M. says…
"I keep an Orange Lake Resort grocery list in my Cozi app on my phone. We have a rotation of ten meals we know we can do easily in the villa, and it's easy to just highlight the groceries needed for those meals, plus our basics. I list the items in the order the Super Target across from the resort is arranged for ease of shopping. Now it's easy peasey to grab what we need and not spend a lot of time grocery shopping!"

Kelly Z. says…
"We pack pantry items at home in a banker's box and buy refrigerated items and produce once we arrive."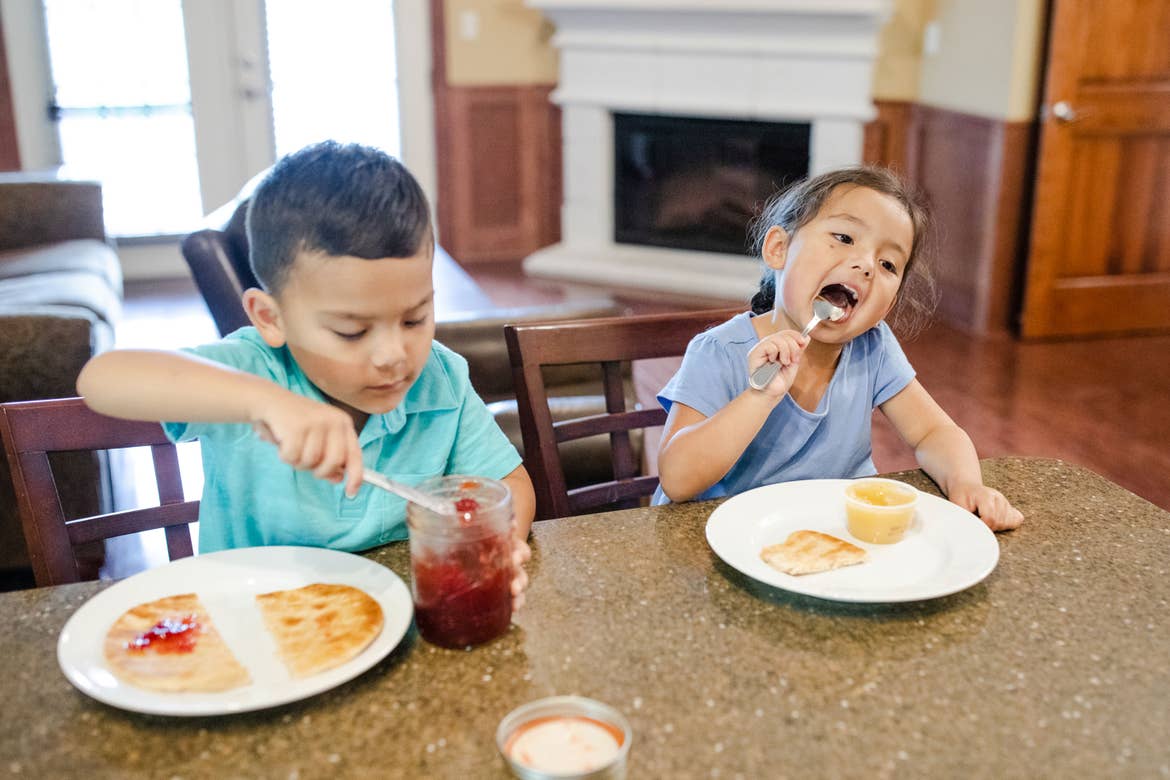 @toddlinacrossamerica's kids enjoying snack time at our Holiday Hills Resort

Cindy G. says…
"Stayed in Orlando last Christmas. Cooked my grandkids favorites and took along a little Christmas tree so Santa could find us! Since I told them the trip was all the gift they would get, they were very surprised!"

Stacia C. says…
"We replan our meals and do an online order at Walmart, so all we have to do is pick up and put away! Saves so much time!"

Barbra C. says…
"When my family and I were at Seaside last month, we made chicken and rice bowls. I prepared chili-lime marinated chicken at home, shredded it and froze it. Brought it with me in the cooler. Also, cilantro-lime rice mix, salsa and black beans. Bought lettuce, cheese and sour cream when we got to town. All I had to do is thaw and heat the chicken, make the rice, open the can of beans and chop the lettuce. Everyone then built their own chicken and rice bowls and really enjoyed them."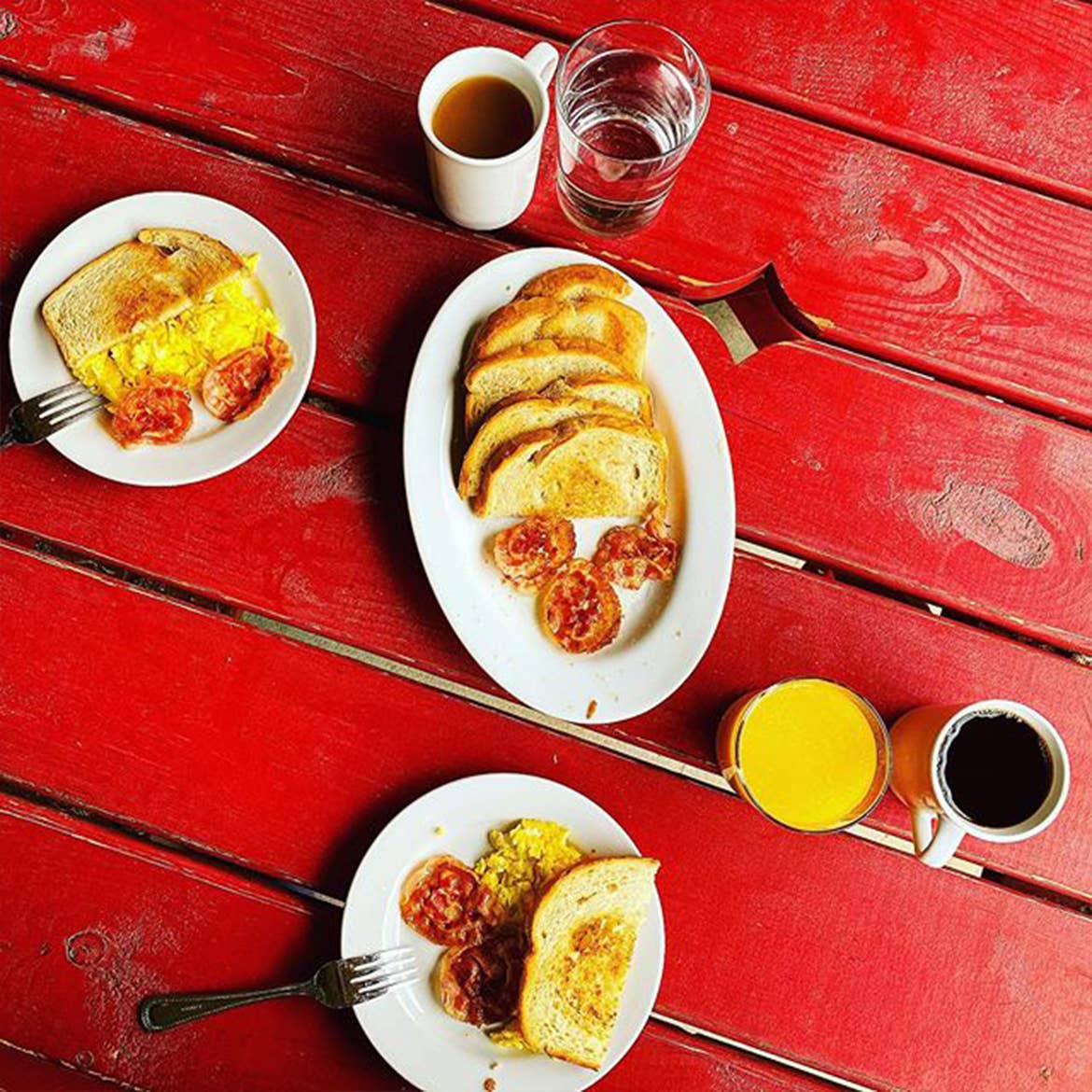 @jpoonthego showing off his breakfast at our Oak n' Spruce Resort

Susan J. says…
"We once cooked Christmas dinner for 22 people (at Holiday Inn Club Vacations). At that time, we didn't take much but knives (chef, paring, boning) and the resort brought us enough table service items for everyone. I'd taken extra thrift-store wine glasses, but no longer do because the resort was so nice to bring whatever extras we needed… Will be at Cape Canaveral Resort for Christmas again this year, but no extended family feels safe coming to join us."

Brenda E. says…
"One tip I have is to cook something fast and simple. After all, you are on vacation and none of us want to spend hours in the kitchen when we could be spending quality time with the family and making memories with our loved ones."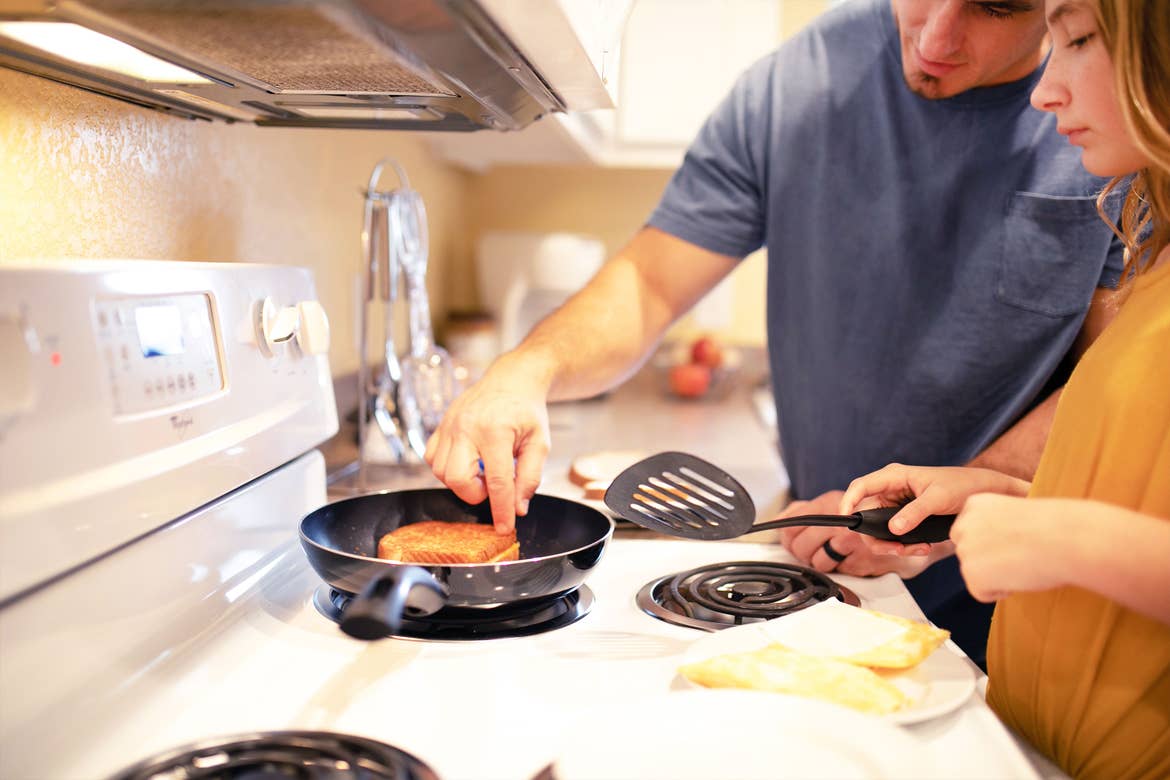 @southernsudsandsimpleliving making grilled cheese sammies at our Villages Resort

Martina B. says…
"I cook all the time while on my Holiday Inn Club Vacations. We just left the HICV Smoky Mountain Resort in Gatlinburg. Wonderful resort and great location. I bought just breakfast foods and coffee, juice and milk as we planned to be out all day. Great way to spend our brisk mornings at the resort and enjoy our coffee on the balcony."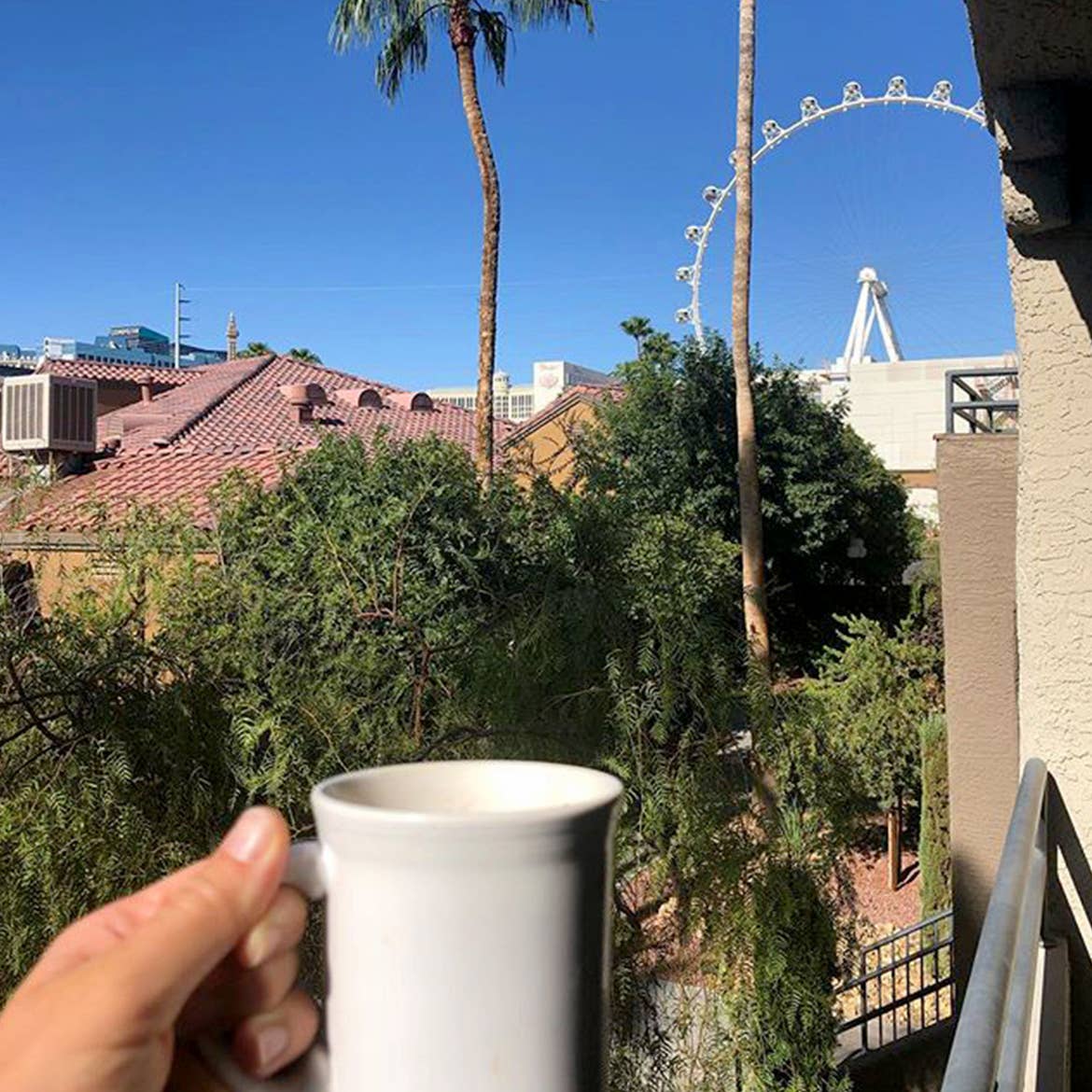 @rootsandwings_rvlife having coffee on the balcony at our Desert Club Resort

Natalie K. says…
"I usually buy a roasted chicken or two at Publix. From that chicken, I make wraps, tortilla soup, chicken and rice, tacos and chicken salad. One chicken goes a long way… I just need to worry about sides."

Bobby G. says…
"We keep a tote with non-stick frying pans, kitchen utensils, foil, wax paper, spices, cooking oil, grilling tools, etc., so that we have everything we need to cook anything while on vacation."

Kendra B. says…
"Oh, yes, our week is Christmas week and we have cooked many a turkey there! We are a large group and typically have two units, so we will bring the plates from one over to the other when it's eating time! It is nice to have two ovens so the bird can be in one while the rest of the sides are in the other (a perk we don't have at home)."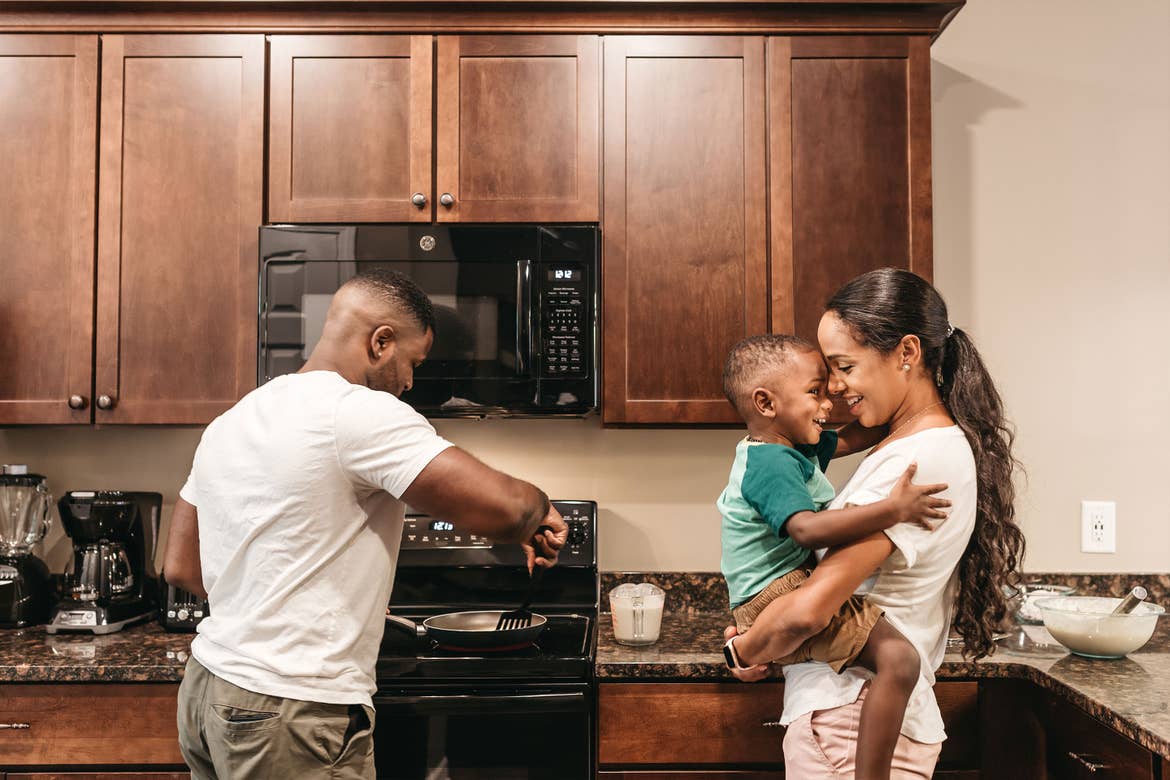 @asekyb's family whipping up some breakfast at our Williamsburg Resort

Georgina M. says…
"Thanks to other members' suggestions, I decided to take a crockpot with us on our last trip. Four different days, meals to feed 8-12 family members, were ready by the time we returned from a theme park or relaxing at the lazy river. Such an asset!"

Kathleen A. says…
"Always bring a chef's knife and spices regardless of whether I drive or fly."

Denise L. says…
"I bring my Instant Pot! I can cook a roast, potatoes, carrots and gravy in about an hour! Nice after a day of fall sightseeing!"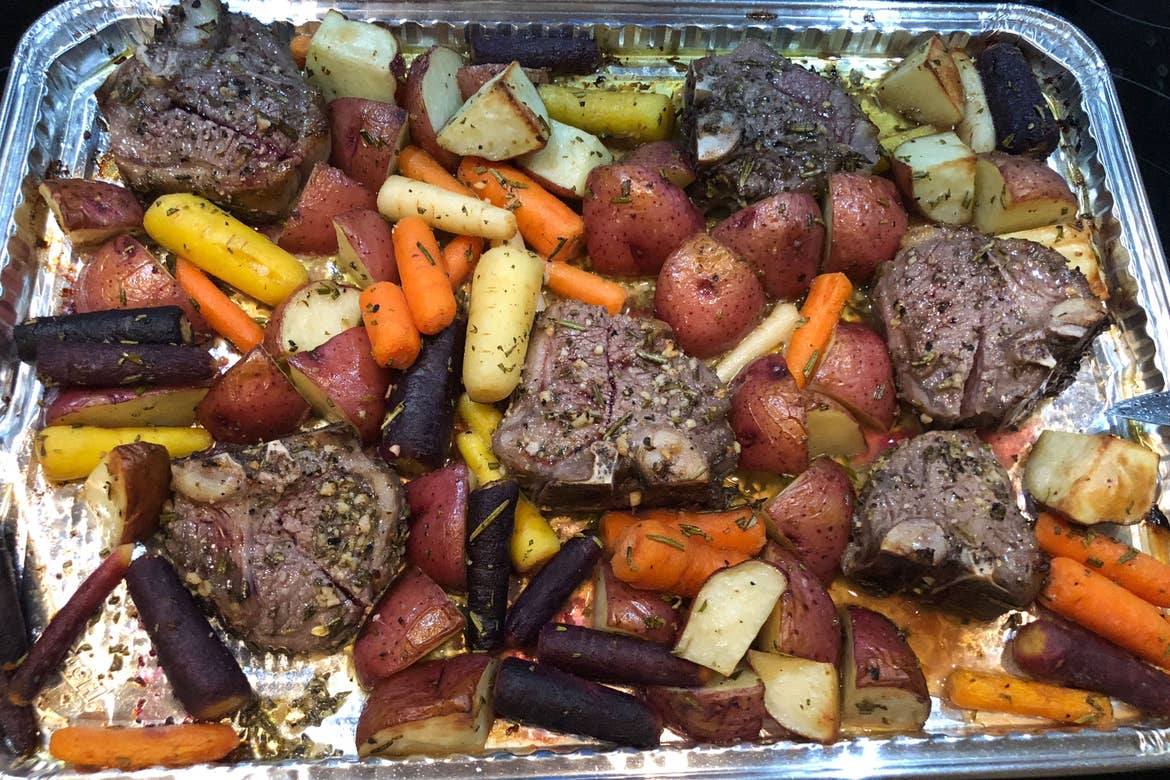 Laurie M. says…
"You should see my "Orange Lake bin!" Spices, wraps, coated frying pans, scrubby sponges, hand soaps, air fresheners, paper goods, TP, paper towels, scissors, tape, scratch pads, a folder with our fave recipes, decorations for our door and unit, depending on which holiday is near, games, and I'm sure I'm forgetting something that's in there! Oh yes, we also bring the Keurig and a crock pot! I have a bag with toys for the kids because when we go away, they're like new toys all over again because they never see them the rest of the year, wink. All we have to do when we get there is buy our meats and vegetables and we're good to go. We like to drive so we take that with us to whichever HICV site we go to. Couldn't be happier members, making even happier memories!"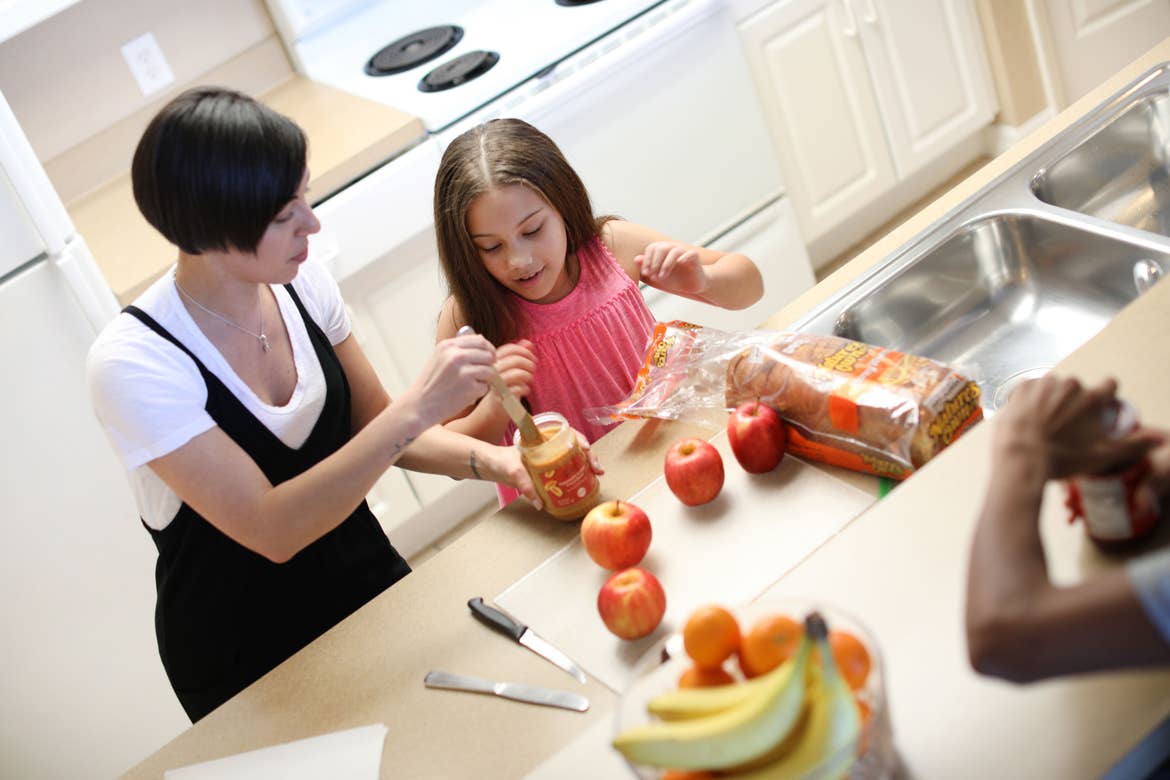 @clarissalaskey and her daughter making a PB&J picnic lunch in their villa at Orange Lake Resort

Jim B. says…
"When we go to a resort, we are on vacation. Eat out!"

Valarie F. says…
"We bring spices and canned items from home. This year, we shopped for meats and beverages at Target ... the Publix near Orange Lake Resort is too expensive, and the Walmart is always too crowded."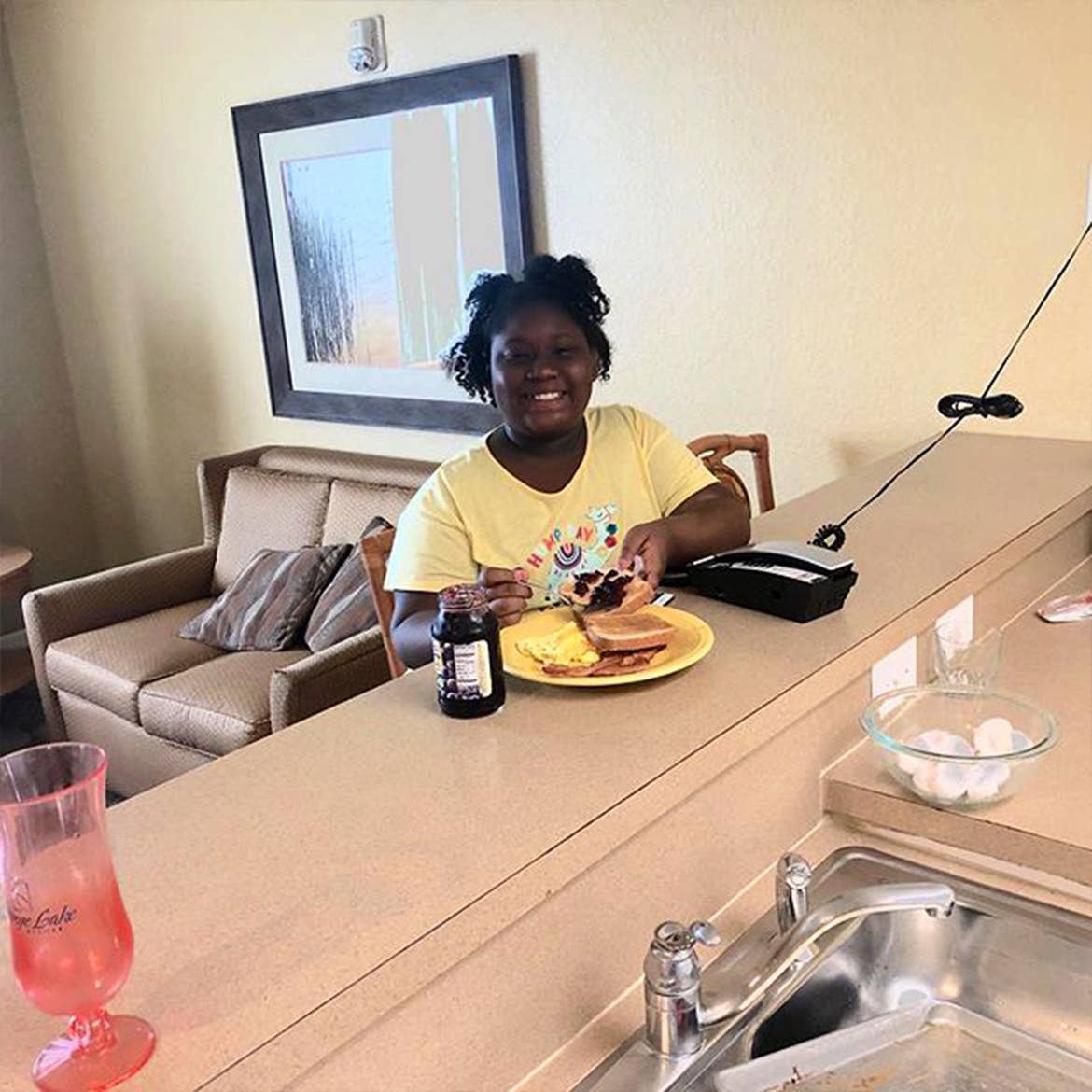 @jasonroyal77's family having breakfast in their villa at Orange Lake Resort

Mick Y. says…
"On check-in day, we plan our meals and grocery shop. On our first night, we chop veggies, cook chicken breasts and ground beef, and bake a lasagna. It makes meals for the rest of the week so easy to put together or reheat. Quesadillas, omelets, enchiladas, sloppy joes and lasagna are some of our staples."

Some of our followers and Club members from Instagram also said:

"It's not using the full kitchen ... but if we are somewhere near a coast staying at an HIVC resort, we LOVE going to a local seafood market and grilling a delicious seafood meal on the grills they have outside." – @aschmidt.88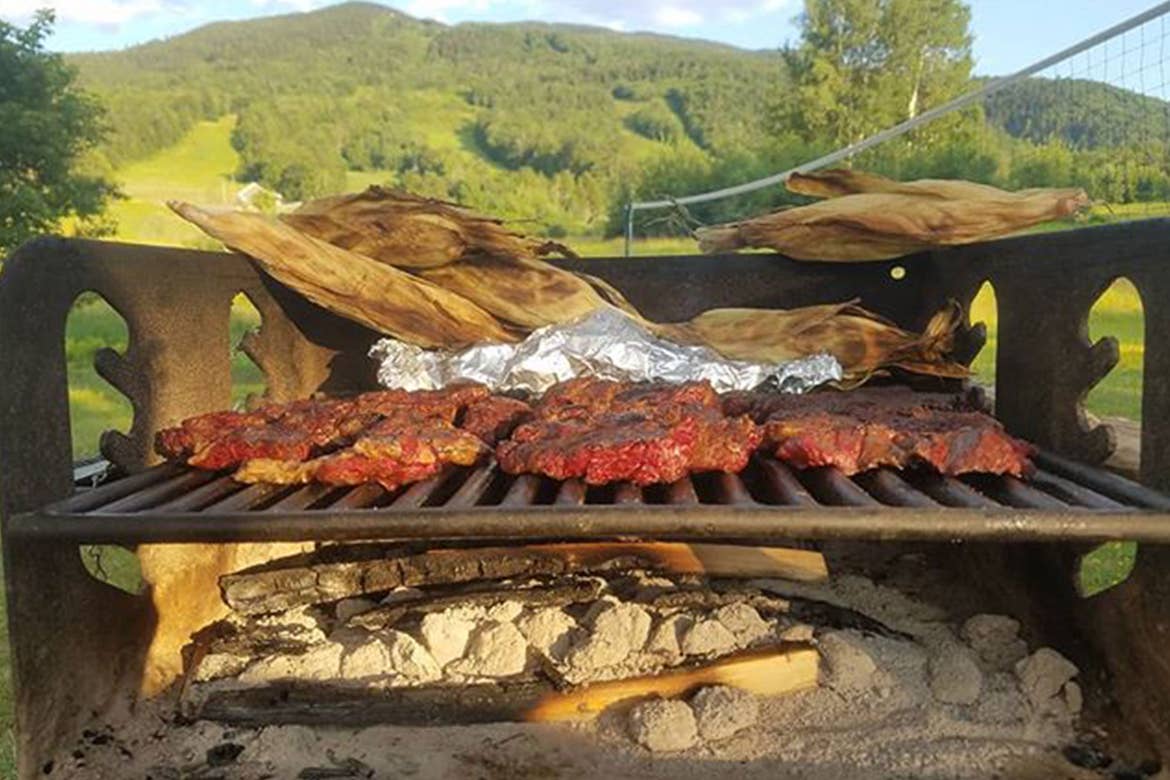 @randallredw00d using the grills at Mount Ascutney Resort

"I usually try to make a lot of finger foods!" – @multiculturalmaven

"We always try and support local farm stands and markets when we can, then cook in the kitchen together." – @toddlinacrossamerica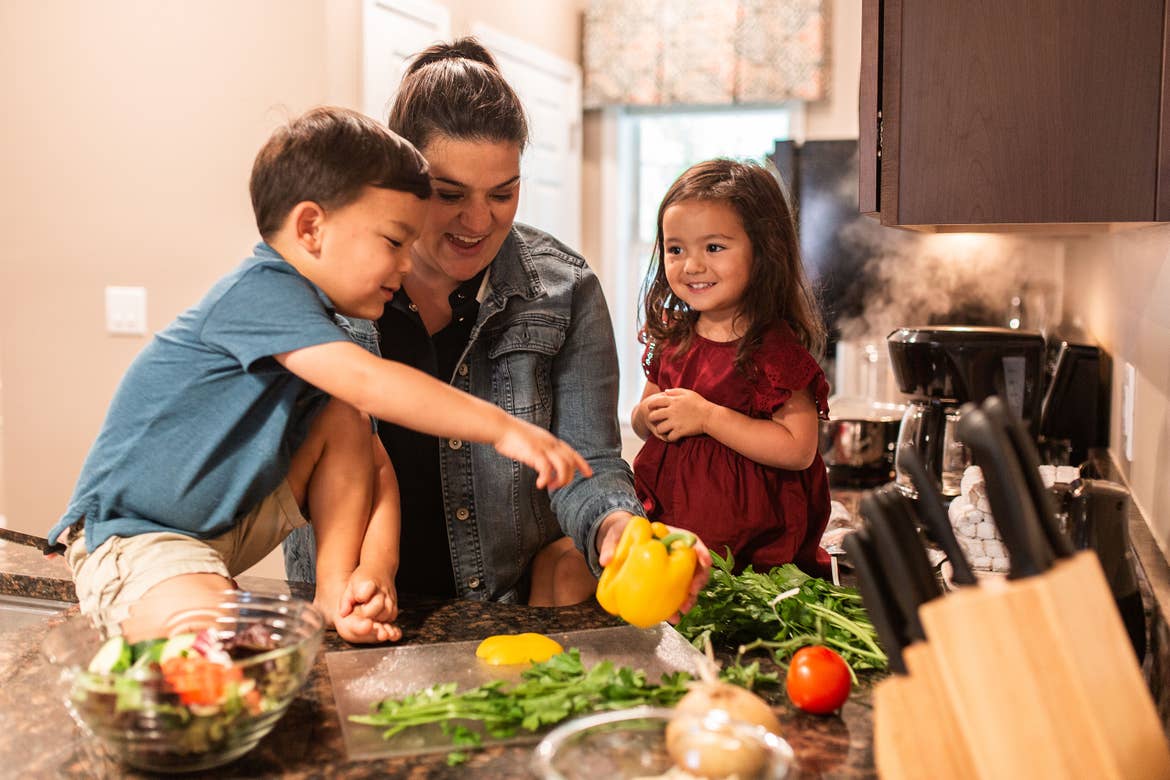 @toddlinacrossamerica's family preps fresh produce at our Williamsburg Resort

"We love to stay at resorts with kitchenettes to make meals together." – @chasingfamilyadventure

"We've even made full meals in your hotels with just a fridge! Fresh food from the grocery store for the win!" – @adventureswiththehills


Pro Advice from Foodie Author, Jamie Nelson
Celebrating Thanksgiving whether you are home or at your home away from home shouldn't be stressful. It should be a time to relax and celebrate everything that you're thankful for and enjoy time with your loved ones.

I should know. Food is my "thing," especially enjoying food on vacation. My favorite type of vacation? Visiting (and dining) at Walt Disney World® Theme Parks! I even wrote a book about all my favorite Disneyland eats and treats.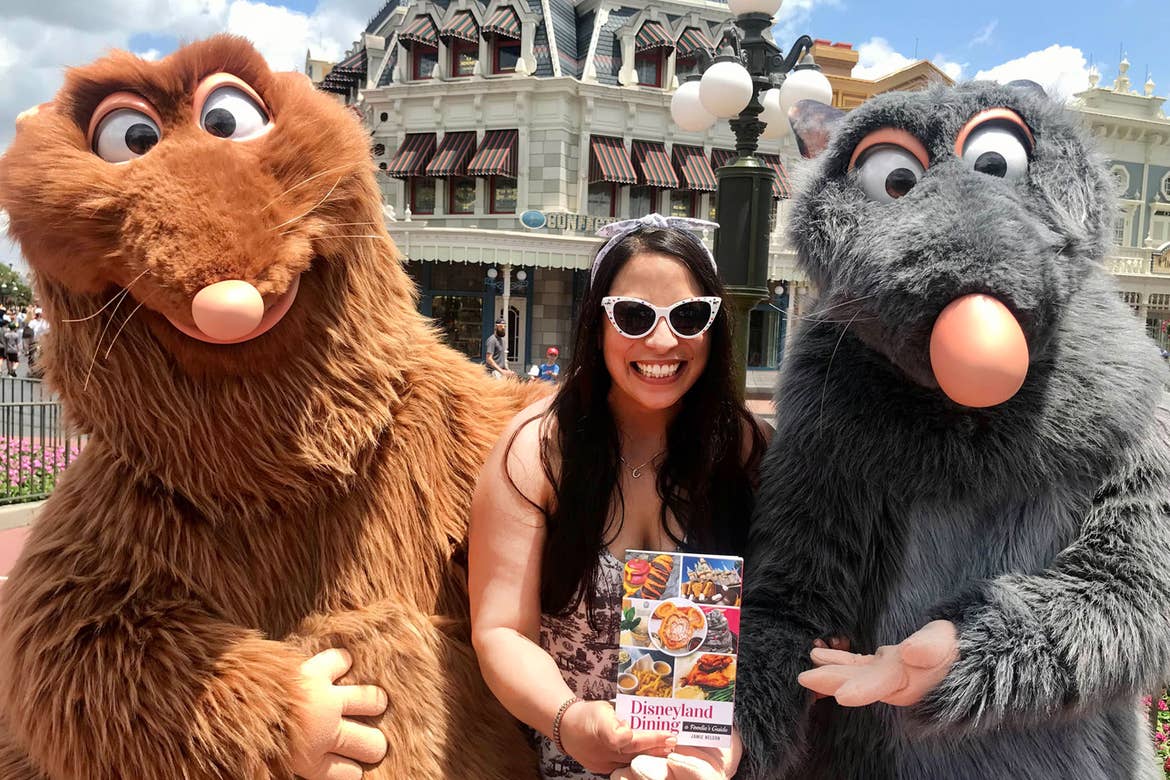 Here are some of my favorite tips for cooking on vacation during the holidays:


1. Plan BEFORE you go
Are you driving to your home away from home? This is your chance to bring along some goodies. Pack your favorite spatula, hand mixer and various mini containers of your favorite Thanksgiving spices.

If you have a rental car with you, shopping will be a breeze. If not, you may want to look into available grocery delivery services in the area.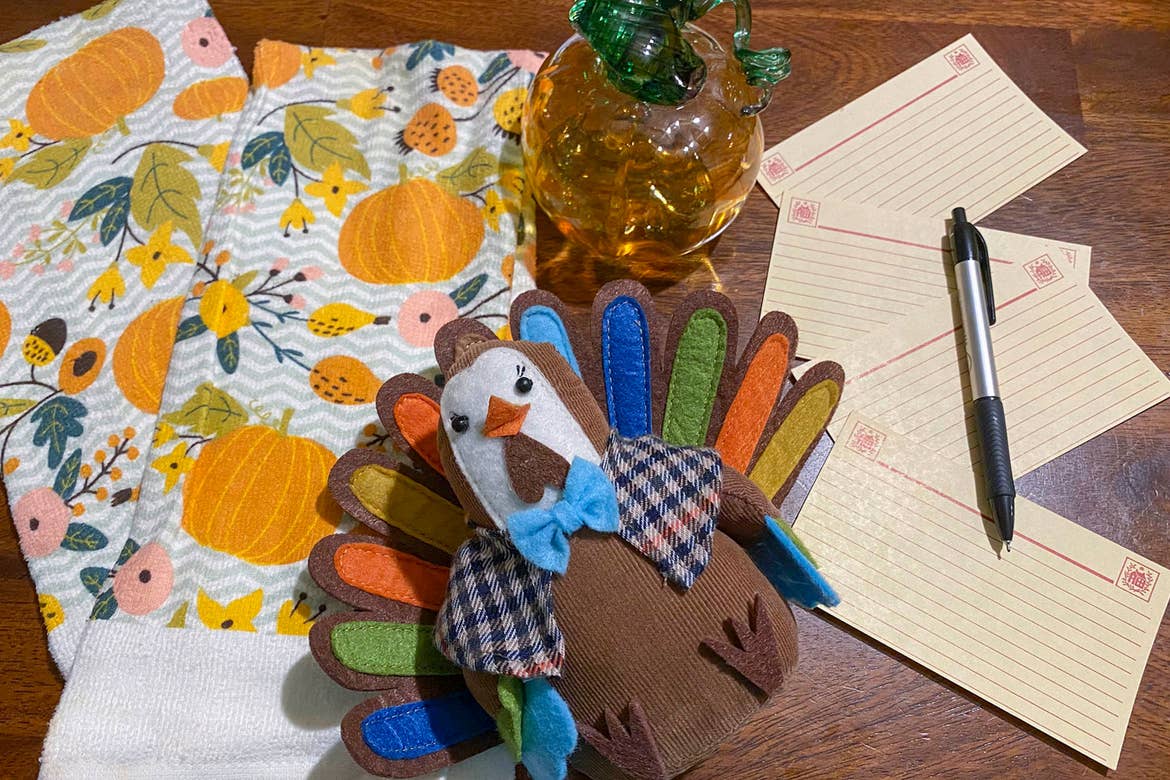 Don't forget your favorite recipes! If yours live in a dog-eared cookbook or a treasured box, you may want to transfer these to some new note cards or take a picture of them on your phone. They'll be safer left at home. I know I would be devastated if I lost my treasured family recipes while on vacation.


2. Stay flexible and modify
Do you traditionally cook for anywhere from 5-15 people and find yourself downsizing to a party of two? If so, you may want to ask yourself if you really need an entire turkey. There's really only so many leftovers one can eat and you're on vacation! Give yourself some grace and opt for a turkey breast.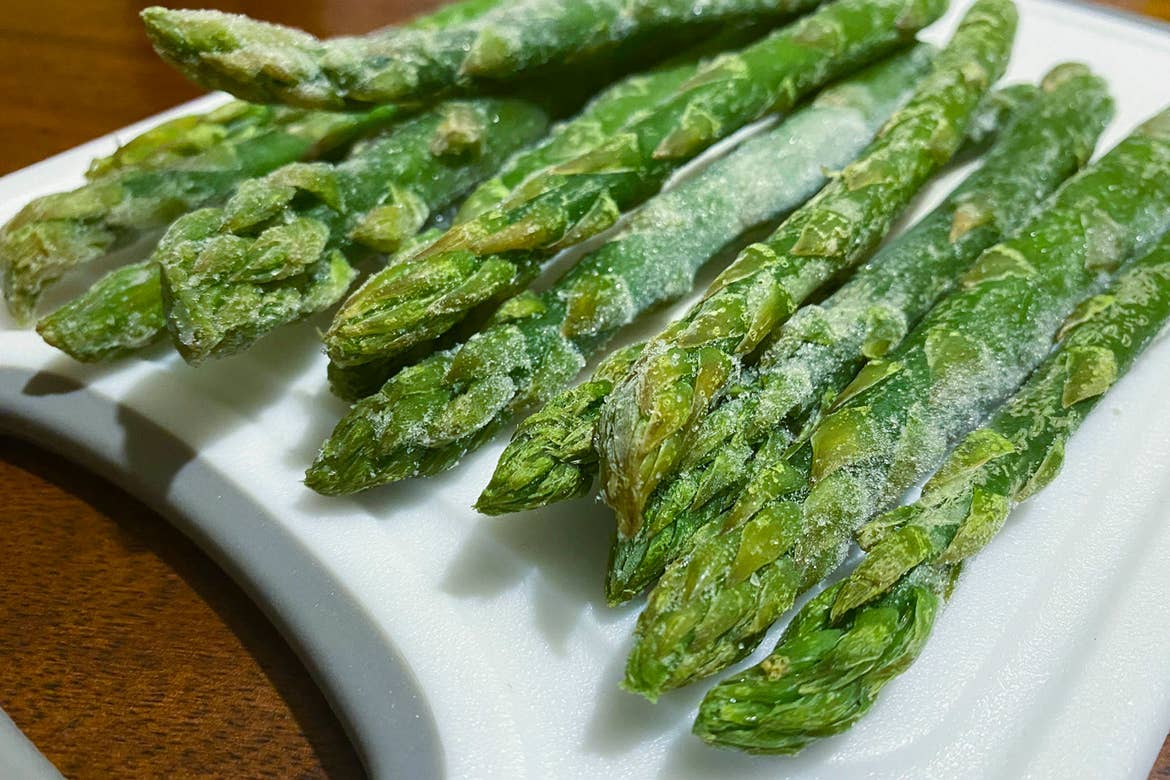 Don't be afraid to reach for those frozen veggies. Cut yourself some slack and ditch all that prep work. Grab a bag of cubed frozen sweet potatoes or whole string beans. You can sauté and garnish to your heart's content without all that prep work of peeling and chopping. Bagged veggies will also keep you from needing a can opener.


3. Enhance your resort space
Fresh cut flowers are an easy and decorative way to add a little personal touch to your surroundings. Check out your local grocery store to create your own bouquet or hop online to have an arrangement delivered.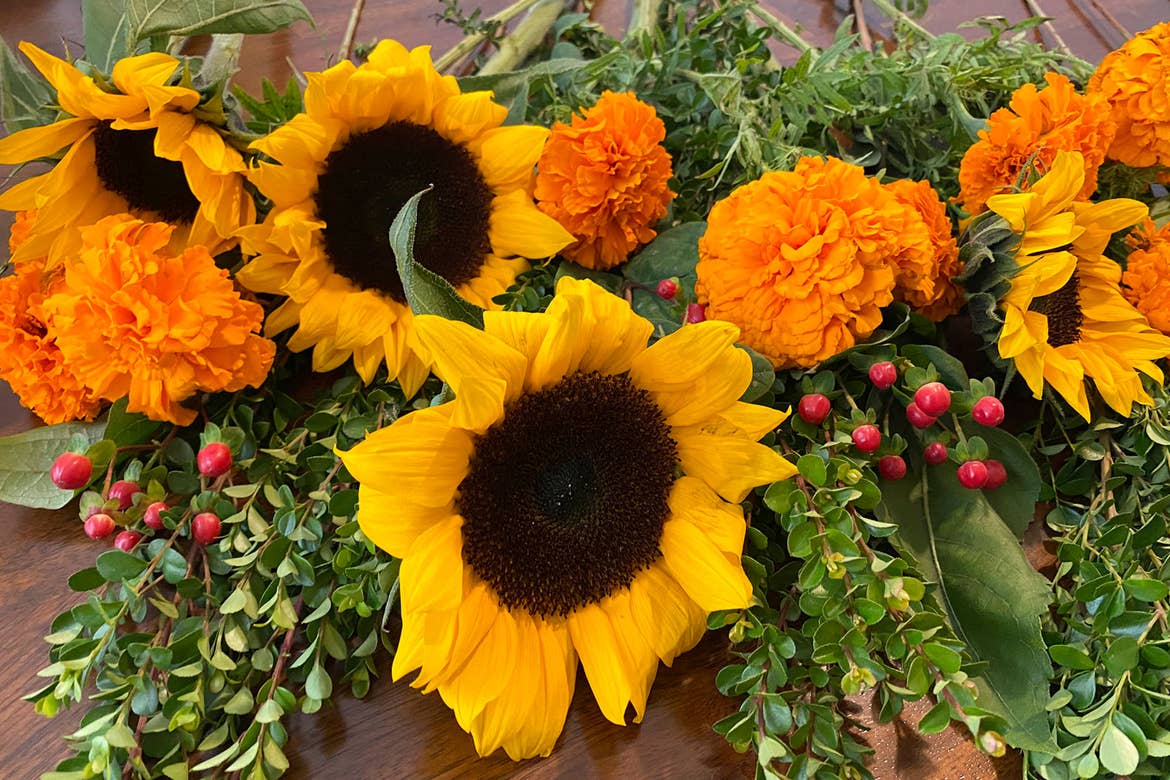 4. Bring a piece of home with you
Do you have a favorite Thanksgiving tradition that always sits on your table? Or do you always buy fun, whimsical napkins for dessert? Whatever your tradition may be, pack it and bring it with you.

BUT, be sure to check the TSA website to see if it is actually safe to travel with. I don't think you want to be that person going through security and having your great grandfather's turkey carving knife confiscated from your carryon…


5. Don't forget dessert!
Let's face it. Even if your vacation villa's kitchen is a dream, peeling a dozen apples for an apple pie is a lot of work. Consider looking for the premade pies at the grocery store. You know, those ones that come in the metal tin. Pop it in your oven to reheat and you have yourself a nice warm apple pie … without all the work.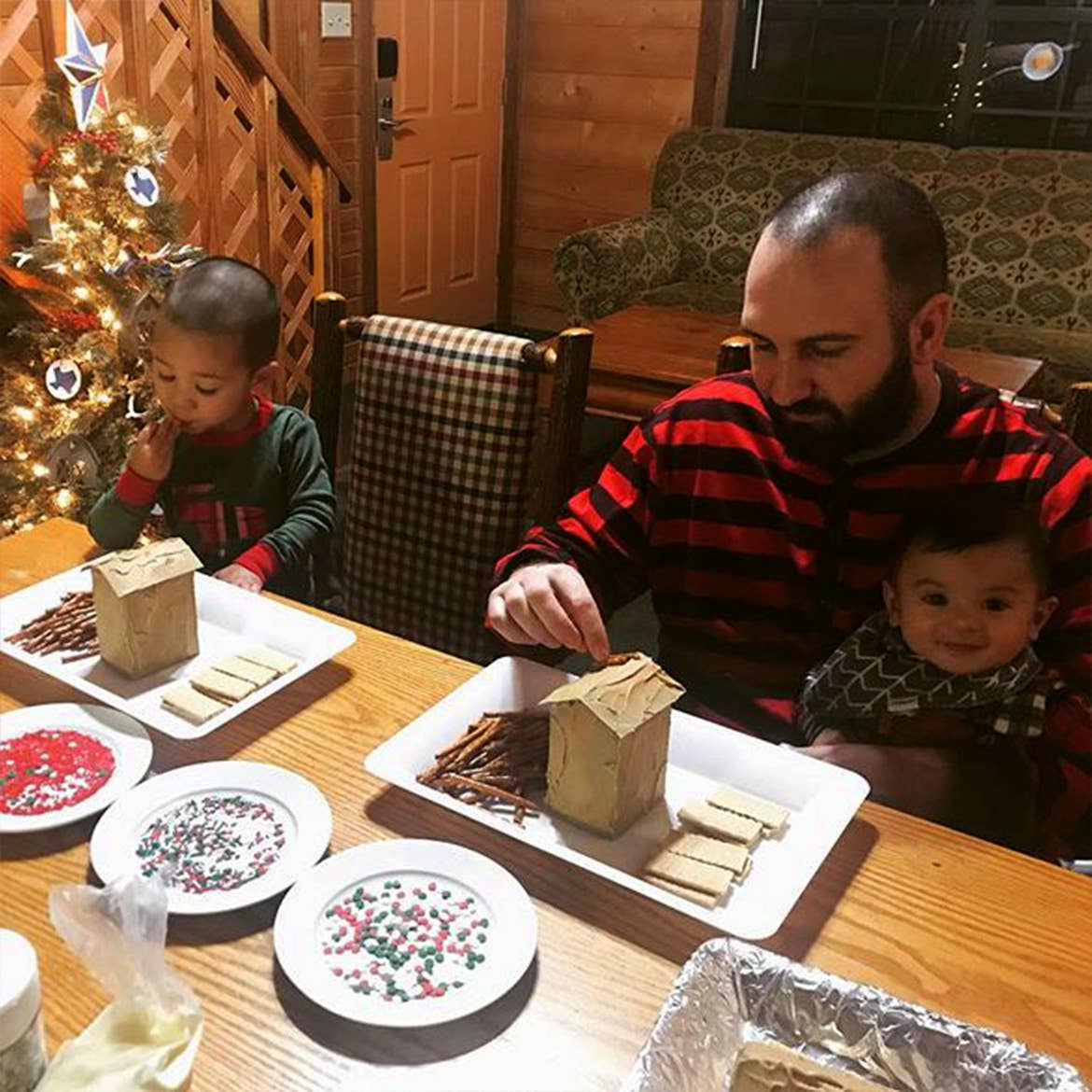 @jhenski7 making gingerbread houses at our Holly Lake Resort

I hope this helps you create a stress-free vacation meal that's full of happiness, delicious flavors and new memories. Happy (almost) Thanksgiving, everyone!


My Personal Favorite Tricks for Cooking While Traveling
Jennifer again here. It's a tough act to follow all these great pieces of cooking advice, but I'll leave you with four of my personal favorite tips and tricks.


1. Print your recipes
Print out your favorite recipes before you leave home. While your phone, iPad or laptop work too, I always find it's easier—especially for a big meal like Thanksgiving—to have your various recipes printed out to follow along. (And spill on.)


2. Prep your spices at home
Measure out the spices for your recipes at home and put in them in labeled Ziploc® bags. This tip is two-fold: 1) this'll save space in your luggage instead of bringing entire bottles of spices and 2) this'll save you a bunch of money and time since you won't have to rebuy an entire spice or seasoning (like cinnamon) at the grocery store while you're on vacation.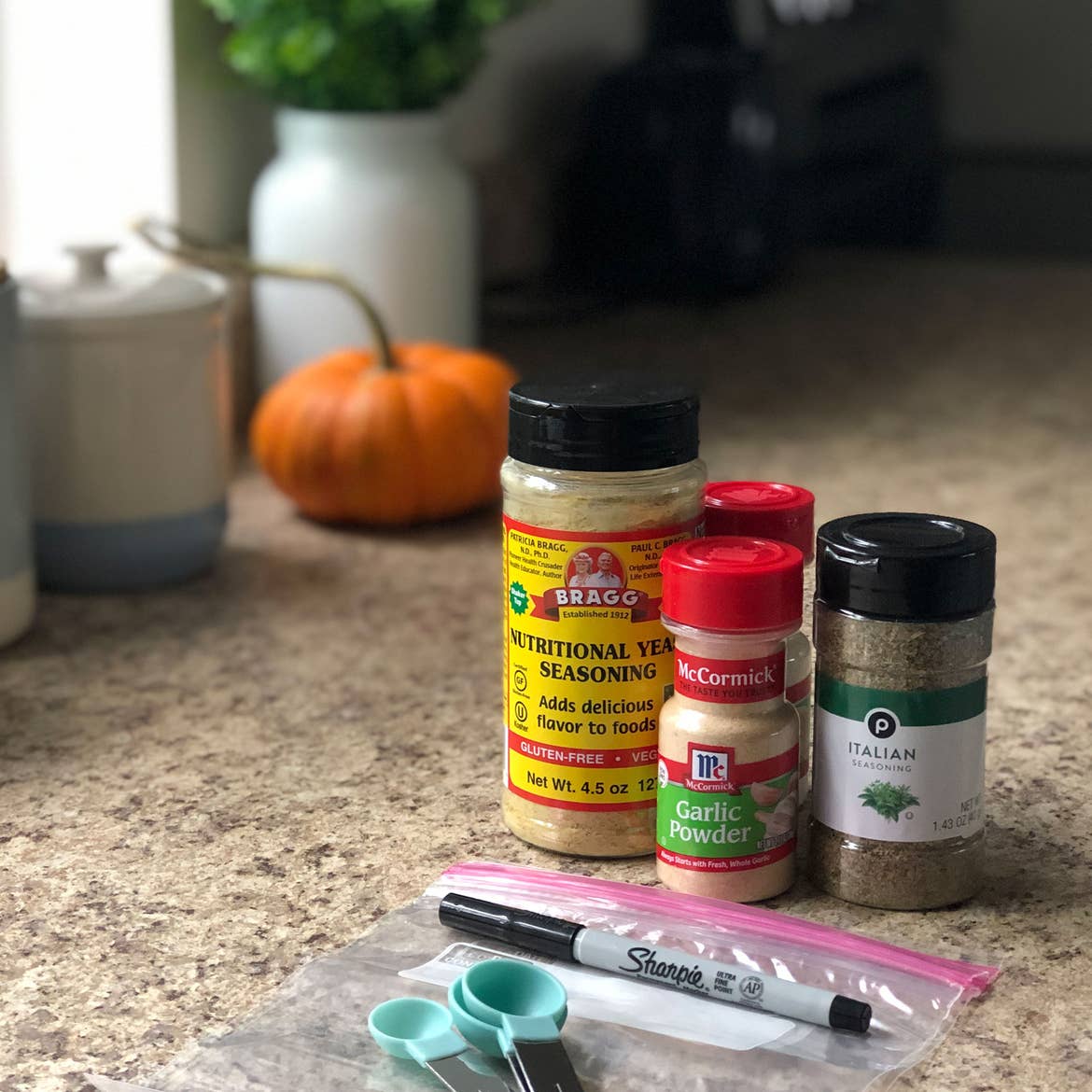 3. Pack your favorite specialty items
While all of our Holiday Inn Club Vacations® resorts have kitchens, stocked up with plates, silverware and cooking items like pots and pans, if you have a go-to specialty item, go ahead and bring it with you "just in case." Case in point? I have a favorite Pyrex® glass dish. (Yes, you read that right. That's the most "adulting" thing I've said in a while...)

Seriously though, I really like its size and that it comes with a plastic lid for easily storing leftovers in the fridge right in the same dish I cooked it in. So when I can, I definitely bring that along, instead of relying on my vacation home's kitchen items.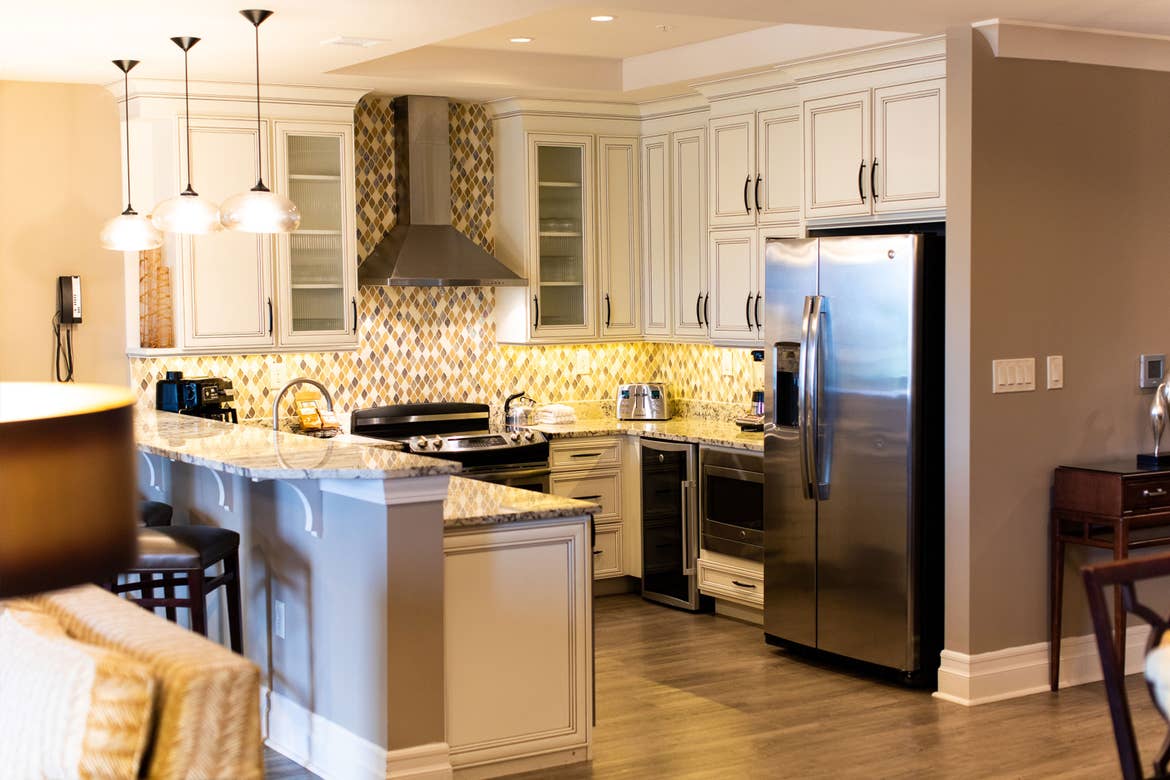 Jennifer's dream vacation kitchen at our South Beach Resort villa

Other unique examples that you might want to go ahead and bring from your own home include a Bundt cake plan (for an annual Thanksgiving dessert tradition you just can't live without) or your favorite Christmas cookie cutters.


4. Bonus Thanksgiving recipe
This isn't really a vacation cooking tip, but my ALL-TIME favorite yeast rolls to cook for Thanksgiving are these adorable and delicious pumpkin-shaped ones. Be careful though. Once you make them once, your family will never let you NOT make them again…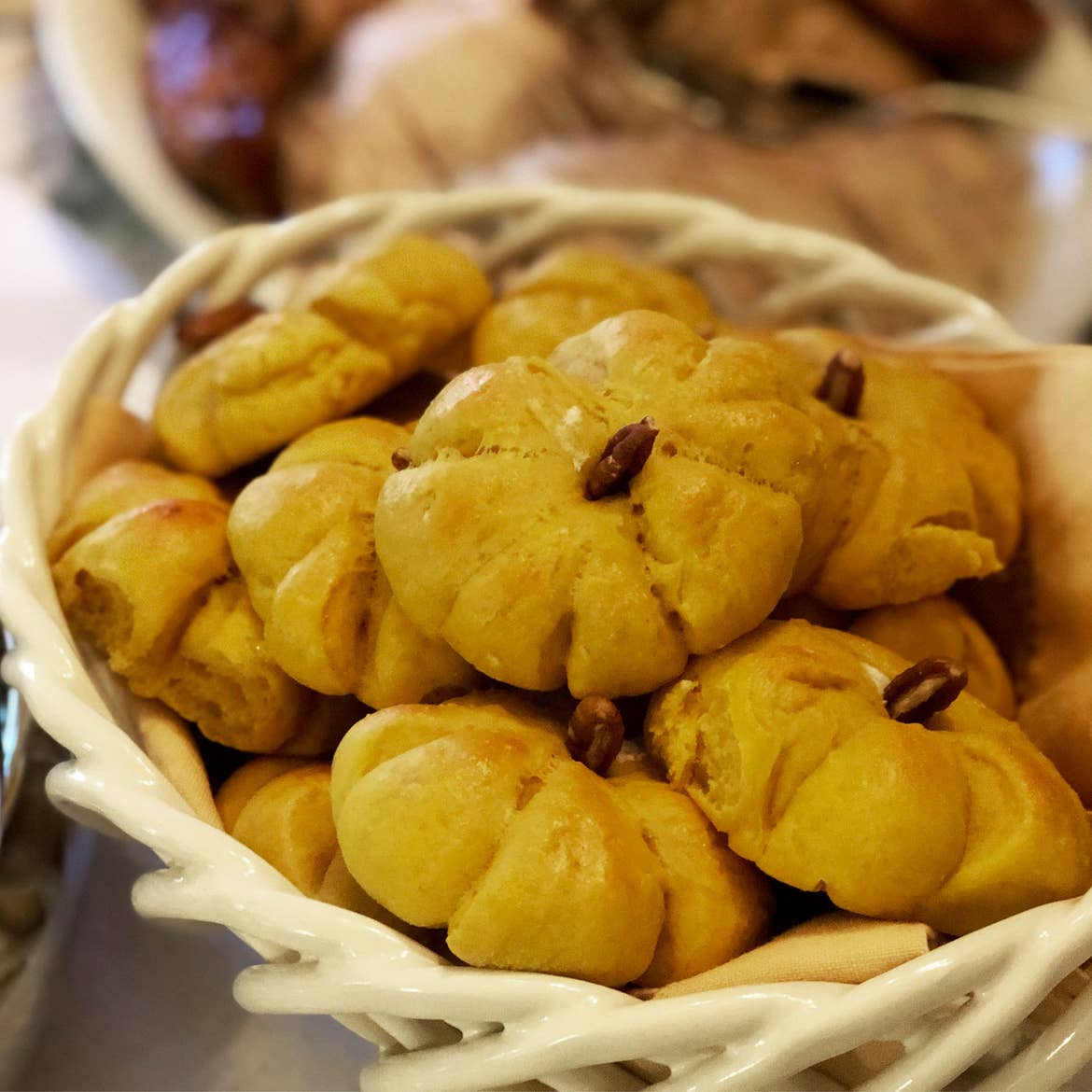 From all of us here at Holiday Inn Club Vacations and the Checking In blog team, we're wishing you and your family a healthy, happy and safe 2020 holiday season.

Do you have other great tips for cooking on vacation? Be sure to share them with us on our Facebook and/or Instagram communities. Not a member yet? Find out more about our Club on our Explore Membership page.

Happy cooking and safe travels!


Club Member and social follower tips are verbatim quotes from a Holiday Inn Club Vacations Facebook and Instagram Member Poll, with a few light updates for spelling, grammar and/or resort name clarity only.

A little more about Jamie Nelson: She is a New Englander, Disney food lover and, author of two foodie guides: Disneyland Dining: A Foodie's Guide and Disney California Adventure Dining: A Foodie's Guide. You can find out more about Jamie's love of food, and her books, on her website. Jamie's love of all things Disney intensified after her first vacation to Walt Disney World at the age five. Since that initial visit, she has made over 25 combined trips to both Disneyland and Walt Disney World. Jamie resides in Connecticut where she enjoys whipping up treasured recipes for family and friends while she not-so-patiently awaits her next foodie adventure. To see photos from her Disney adventures as well as her foodie loving ways, follow Jamie on Instagram @Lilo_thelostprincess.