Sunny Pursuits
Ready for some beachy, fun, family adventures? At our Galveston Beach Resort, you can cook up some savory seaside bites on our barbecue grills, dream up some artful masterpieces and watch them soar, or get your game on and chomp, snatch, launch or spin your way to success. Can't you just picture all of the fun you and the kiddos will have?
Barbecue Grills
Close your eyes for a moment and just imagine this... the sound of the ocean waves gently crashing against the sand. The evening sun using the sky to create a watercolor painting. The aroma of grilled steak and ribs and other goodies drifting through the air. Well stop imagining and start living it because we've got the waves, we've got the sunset and we've got the barbecues. All that's missing is you and those grill master skills of yours! Now get on out here and make the magic happen!


Hours: 8 a.m. to 10 p.m.

Number of grills: 2

Location: Next to the boardwalk
Grilling utensils available at Front Desk
Guests must supply their own charcoal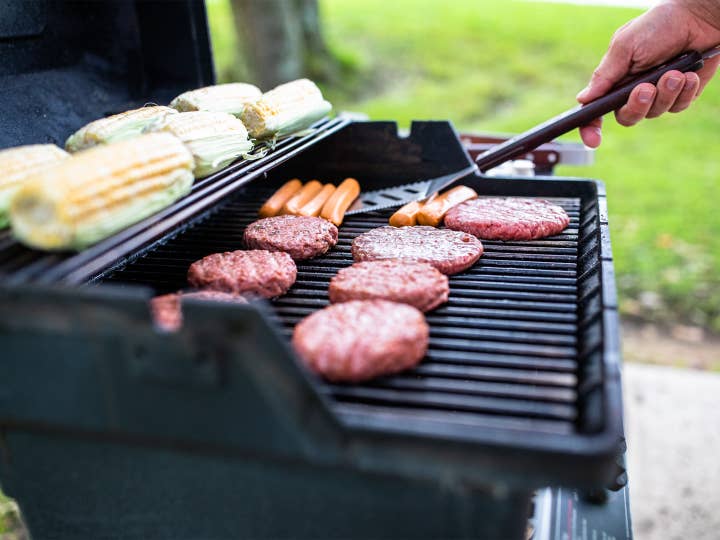 Activity Center
Oh, so you've got one of those competitive families that lives for playing games and having competitions, huh? We knew that! That's why we've got a place just for you. Come on down to our Activity Center where you can grab some paddles and drive that puck across the table for a lively air hockey match, take turns at the joystick and chomp up pellets and ghosts to see who can wrack up the most points on Pac-Man™ or take your chances with the claw machine and see who can snatch up the most prizes. Come on, family. Let's get that competition going!


Hours: 7 a.m. to 11 p.m.

Location: Next to Front Desk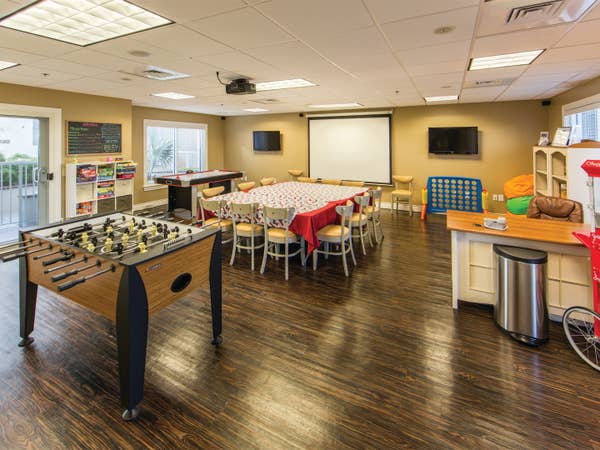 Special Activities
We know there's lots to do out in the gorgeous sea air, but outside's not the only place you and your family can have fun here. Drop that beach bag off at your villa and head on down to our Activity Center for some cool stuff to do inside, whether you're into watching art on the screen or creating your own, we've got something for you. Every night, you can gather everyone together for family movie night, Galveston Beach-style! If you've got more creative types, use your imagination to design and build your own kites, and then head outside to watch them fly through the air. You're gonna have so much fun!


Hours: 10 a.m. to 11 p.m.

Location: Activity Center

Cost: Free

Special Activities include:
Kite building and flying
Daily movie night