Sunny, Breezy, Splashy, Chill
We don't know what's more relaxing here, the soft sound of our infinity pool's cascading waterfall or the relaxing ocean waves crashing off in the distance. Tell you what, why don't you make that decision for yourself! Relax poolside or slide on into our oceanfront pool or hot tub and slip deeper into paradise.
Outdoor Infinity Pool
You've had a head-to-head competition with the family in the Activity Center, flown your dazzling kite creations on the beach and torn up the basketball court with your impressive string of three-pointers. Now it's time to do what you really came here for... oceanfront relaxation. Look out over the infinity edge pool and onto the white sandy beach and feel all your cares wash away with each crashing wave. Can't you just smell the coconut-scented sunscreen and see the smiles on your family's faces as they swim, splash and laugh? Man, you did good!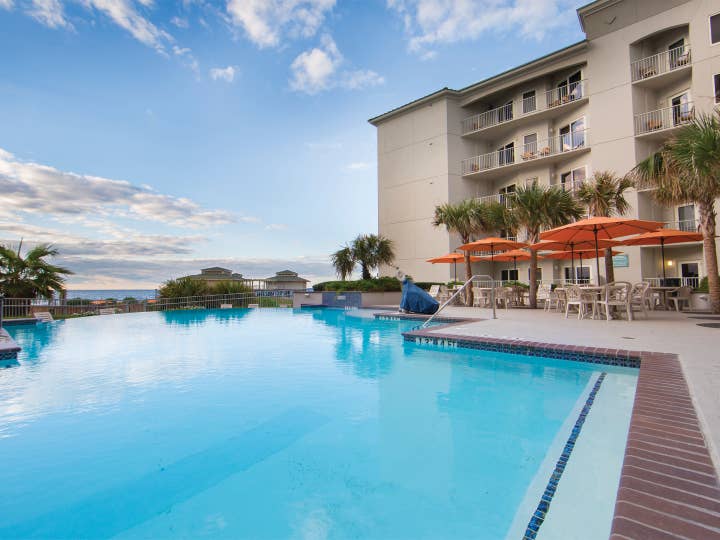 Hot Tub
What's the only thing better than an oceanfront pool? You guessed it... an oceanfront hot tub! And, guess what? We've got one! Just slip in, sit back, and listen to the soft gurgle of warm bubbles as you're pulled deeper into absolute calm and relaxation. With that view of the ocean and the crooning of seagulls as they speckle the sea sky, you'll swear you're inside a postcard.