Mellow Mountain Sanctuary
Relaxing by the pool while you look out over tall pines and tree-covered mountains. Swimming some laps in the warmth of an indoor oasis even as the snow is gently falling from the sky. Sound like the perfect daydream? Well here, it's no dream... it's a day in the life! Head over to our mountainside pool complex and get ready to be carried away into a highland paradise.
Outdoor Pool
You came here to get away from it all, and that's exactly what you'll experience as you lounge by the pool and look out over stunning mountainous scenery. You can kick back in one of our poolside loungers, let the fresh pine air overtake you and feel all of your cares drift into the hilly countryside while the kids can do their thing swimming and playing in our Olympic sized pool. Aahhh. Now this is a relaxing getaway!


*Opened seasonally.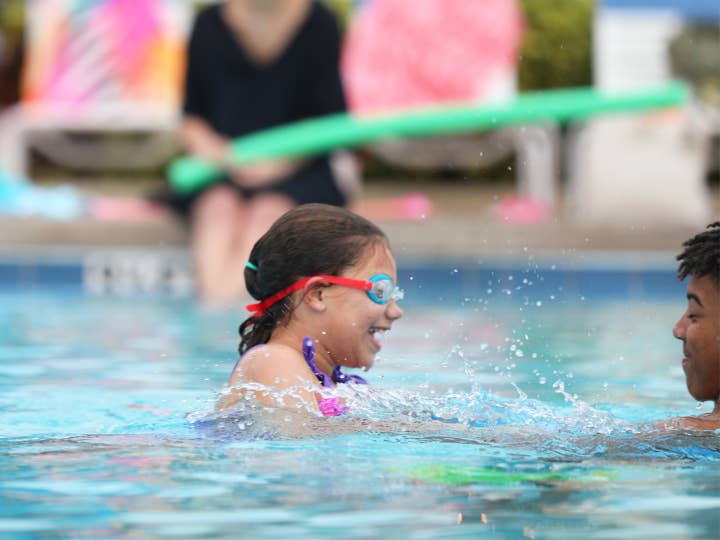 Indoor Pool
It's cold and frosty outside and the snow is dusting over the once green pine trees as it falls from the sky. Sounds like a perfect day for a swim... in our lodge-like indoor pool, that is! No matter what it's doing outside, you can count on our indoor pool to be warm and inviting and the perfect place to get in some laps, take a leisurely soak or let the kiddos splash off some energy. This is the life!