Welcome
We understand your immense sense of pride for your resort, and we're appreciative we get to be a part of your ownership legacy. Between an awe-inspiring location, exciting amenities and caring team members, it's easy for us to see why you love this incredible resort.
Our purpose is to strengthen families through meaningful travel experiences. We want every experience to be easy, amazing and truly unforgettable. And, we're committed to making positive changes so you, as valued owners, can be proud of your resort and continue your important family traditions.
Many of the resorts in our network have owners that have owned for 20+ years and their appreciation for their resort reminds us of you. They have been a part of our family for years and have so many memories and stories of bringing their kids and grandkids to their home away from home. We're proud that they continue to choose our resorts year after year.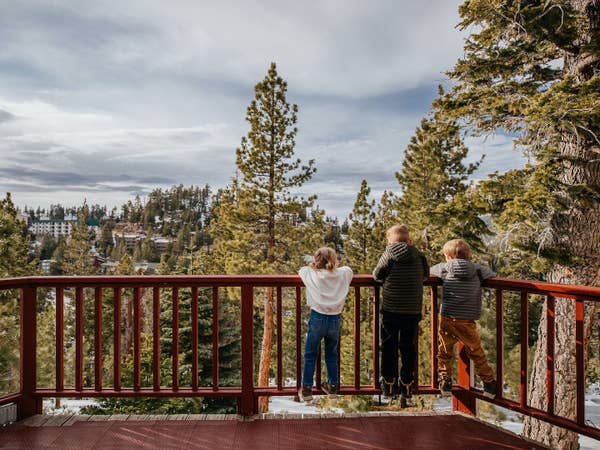 Resort Enhancements since 2019
Resort Infrastructure
Swimming pool and spa anti-vortex drains
Knoll swimming pool and spa repairs
Pointe walkway and spa repairs
Laundry boiler replacement
Naegle 12 boilers
Lift station pump replacements
Roof repairs
Safety railing signs
Carbon monoxide detectors in public spaces
Villa Conditions
Installation of life safety items like security latches, carbon monoxide detectors, fire extinguishers, and window limiters or warning labels
Focus on working order of in-unit items
Removed the evaporative coolers due to COVID-19 sanitization
Introduced new maintenance inspections protocols and a robust online maintenance system to track problems and repairs
Workforce
New company sponsored benefits
Reviewed and adjusted some wages to improve our ability to attract talent
Staffing remains a challenge and limits some services
Added additional resources to the Tahoe Ridge dedicated reservation team and continue to balance the staffing according to call volume
Making Your Vacations Even Better
We've already planned a few updates and renovations through 2021 and will continue to add to the list as needed. We'll also begin incorporating renovation cycles to the building and villas.

Currently planned projects include:
Fireplace safety
Window replacements in Tower and Plaza
Linen and Terry upgrades
Naegle, Crest and Point unit renovations in 2021
Learn More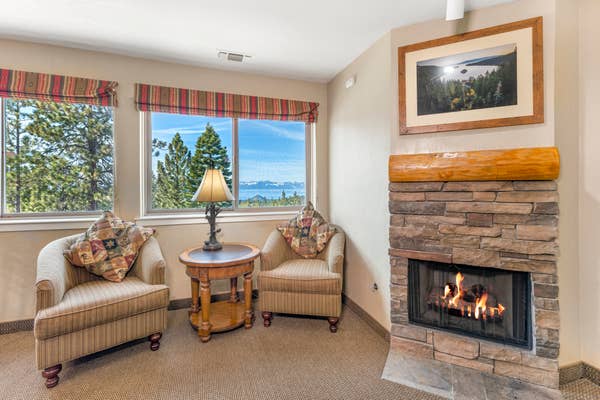 As with all of our resorts, we know our work is never 100% done. We will continue to enhance, improve and be proactive in anticipating your needs. And that's exactly what we will do at Tahoe Ridge Resort. Thank you for joining our Holiday Inn Club Vacations family.

For the safety of our guests and team members, we've implemented Safe Travels, a new program that "checks the boxes" on the higher safety standards we've all come to expect. Note that we are continuing to operate our resorts at a reduced capacity, and are re-opening our resort amenities in phases. Please know that your vacation experience may be a bit different than what you're used to.
Email Reminders
We will periodically email you important notifications and reminders to make sure you're kept up to date. If you need to update your email address, please call (888) 377-7982 if you're a RWVC member, or otherwise (800) 334-1600. These updates will also be posted to this site, so please check back regularly for the latest information.
Who to Contact
Owner Reservations & Support
(800) 334-1600


Resorts West Vacation Club Reservations
(888) 377-7982 or email ownersupport@holidayinnclub.com for ownership and upcoming reservation questions


Interval International® Reservations
(800) 622-1580


Loan and Maintenance Payments
(407) 477-7101


Association Support
(407) 395-6462
or AssociationManagement@holidayinnclub.com


*Association support emails are sent to Holiday Inn Club Vacations Association Management Representatives and shared with your board of directors.