Tori Ferrante
Tori is a writer and editor for the Checking In travel blog. She's a wine lover, dog mother and adventure seeker who revels in finding those little-known, hidden gem spots. Her travel niche includes super budget-friendly, couples weekend getaways, and her absolute favorite vacations are the ones where she gets to explore new places with her husband, Brooks, and her fur son, Deagon.
The great thing about Florida is that no matter what season it is, warm summer weather really never ends here … so it's always a good time for a beach vacation!

But with so many beaches in the Sunshine State, it can be hard to know where to start. So, we've curated 8 of the best beaches in Florida, along with 10 more honorable mentions, ranked by real people. Because really, who better to ask than our 300,000+ Holiday Inn Club Vacations members?

With over 100 (passionate!) responses, we hope you find their warm-weather beach getaway recommendations helpful.


8. Cocoa Beach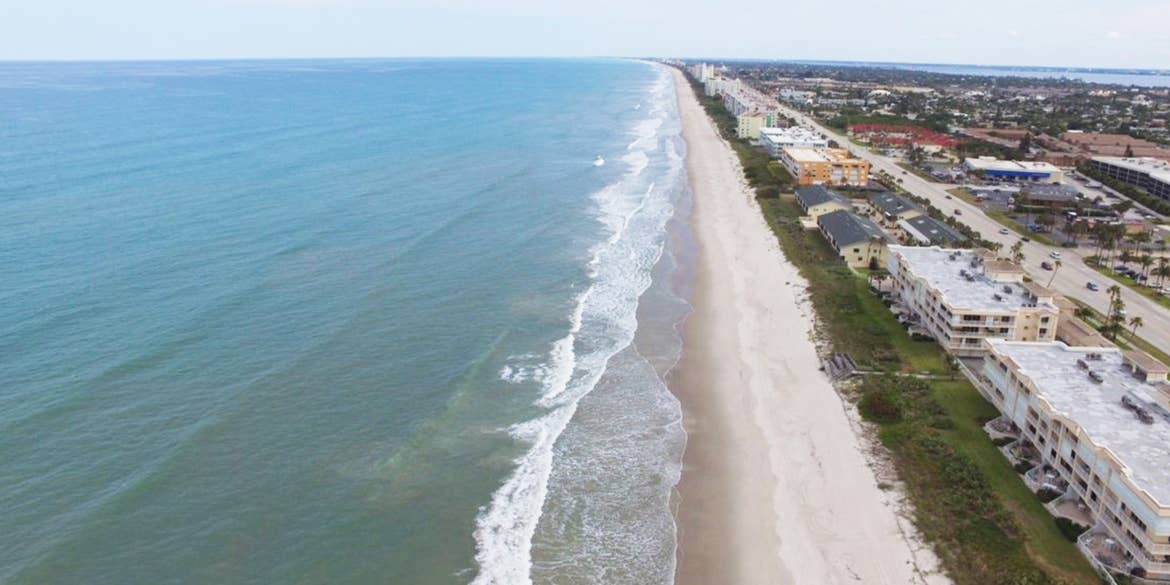 Photo courtesy of @npicanso21

South of Cape Canaveral, Cocoa Beach sits on the Atlantic coast with its clean, wide beaches and golden sands.

As a super popular family-friendly destination, Cocoa Beach has lots to do nearby, from surfing and kayaking adventures to live entertainment at the Westgate Cocoa Beach Pier and plenty of fresh seafood spots.

Check out what our members have to say:

"Cocoa Beach is my favorite so far, but we can't wait to check out Panama City Beach soon!" – Rick F.

"Cocoa Beach is our favorite. We love the clean beach and fun boardwalk." – Christina P.
A day trip to Cocoa is well within reach as the closest beach to drive to from Orange Lake Resort and Orlando Breeze Resort. Or, stay close by at our Cape Canaveral Beach Resort.


7. Siesta Beach, Siesta Key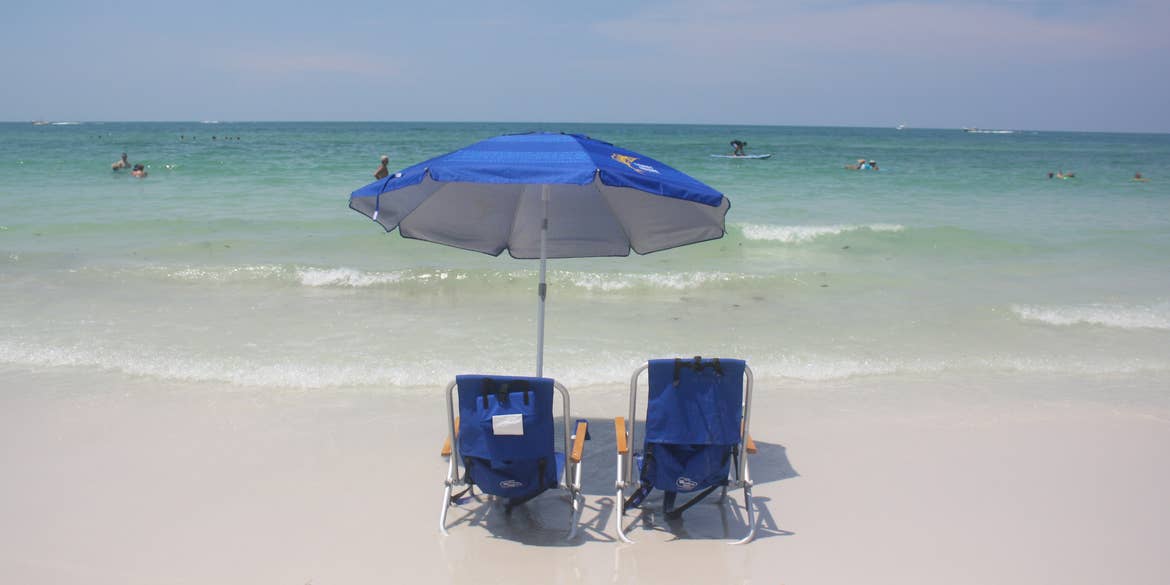 Photo courtesy of Visit Sarasota County

Siesta Key is located off the coast of Sarasota and is known for its super-soft, cool sand. That's because while most beaches are made up of pulverized coral, Siesta Beach is 99% quartz, so even on the hottest days, the sand feels cool under your feet.

There's also a free trolley to help you get around the island, so you can go beach-hopping or head to the tons of shops, restaurants and bars in nearby Siesta Key Village.

Member Pat P. says:

"Siesta Key beach! Best beach ever. Sand that never gets hot!"
Located in Sarasota's Rosemary District, the super modern and beautiful Hotel Indigo is the perfect place to stay near Siesta Key Beach.


6. Daytona Beach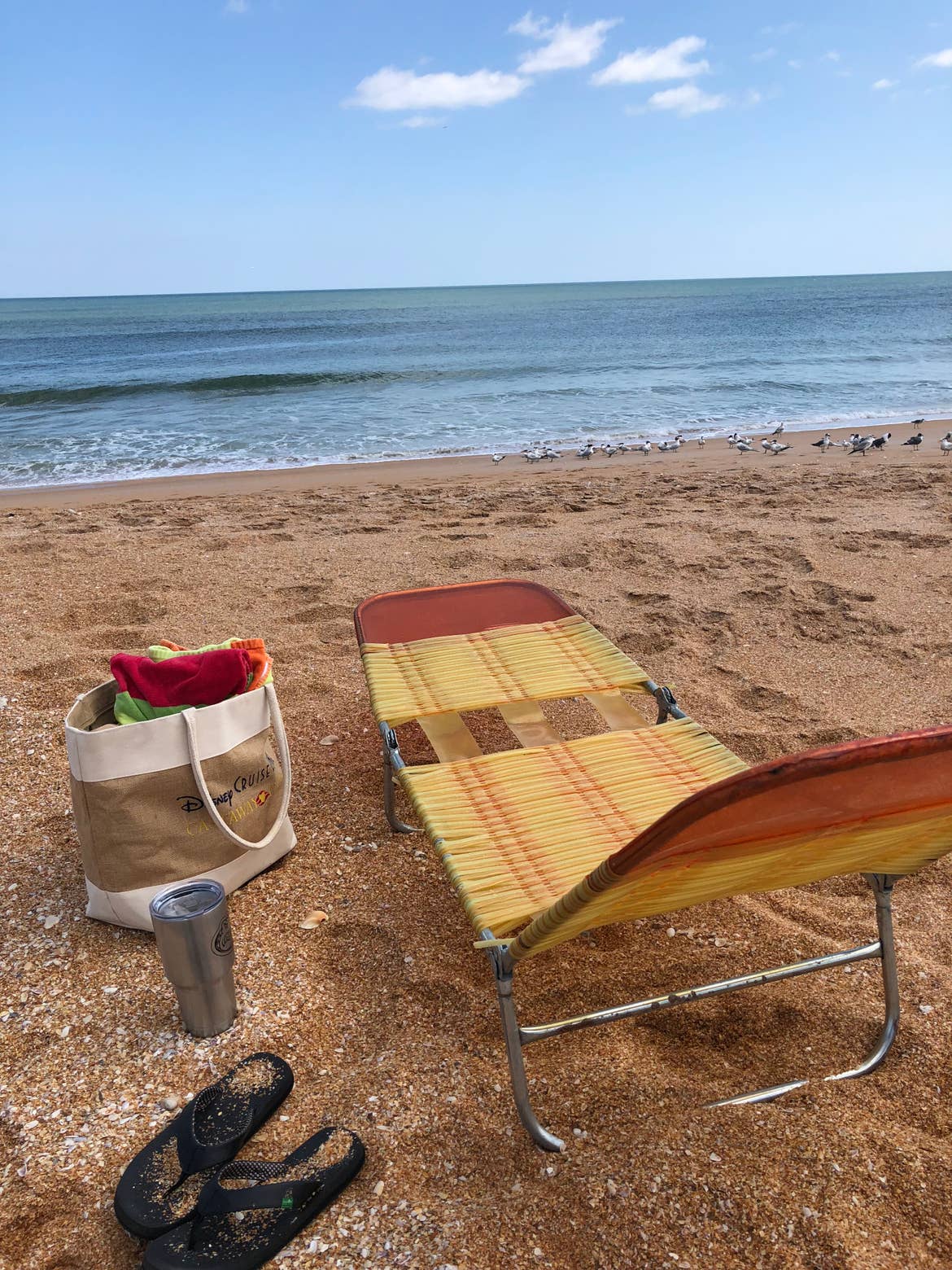 Over on the Atlantic coast is the famous Daytona Beach. With a nearby water park, beachside amphitheater featuring live music, and the boardwalk's rides and arcades, there's never a shortage of fun things for families to do here.

Plus, since the widespread beach has such hardpacked sand, you can drive right along the shoreline in some areas.

Member Tracy M. says:

"St. Augustine and Daytona Beach shores are some of our favorites. Going there this weekend to use our IHG membership!"
This'll take you less than 90 minutes (traffic permitting) to drive to and from our Orange Lake Resort and Orlando Breeze Resort.


5. Destin Beaches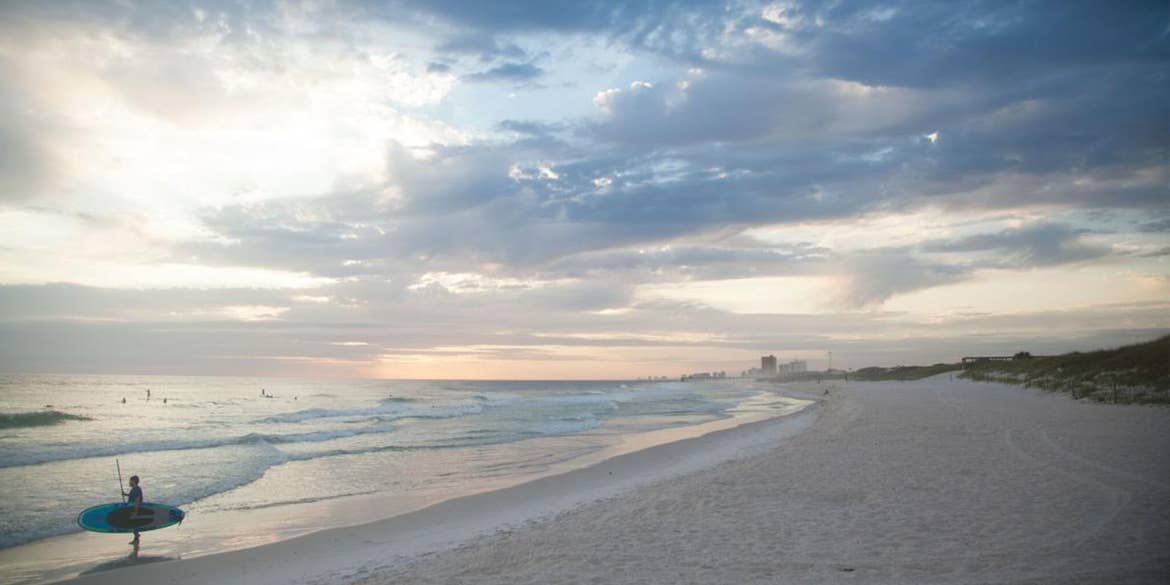 Photo courtesy of Emerald Coast Convention & Visitors Bureau

Right along the Emerald Coast, you'll find Destin and its captivating beaches, best known for their stunning white sand and turquoise waters.

Aside from fun beach days, Destin beach-goers love visiting the Destin Harbor Boardwalk, which is bustling with bars, restaurants, shops and attractions.

Just take it from Teresa R.:

"Destin and Panama City beach, white sandy beaches that can't be matched."
This Holiday Inn & Suites Destin hotel is ideal for beachgoers since it's just a short 1.5 blocks from the soft sands and blue waters, and it has great nearby shopping spots.


4. Clearwater Beach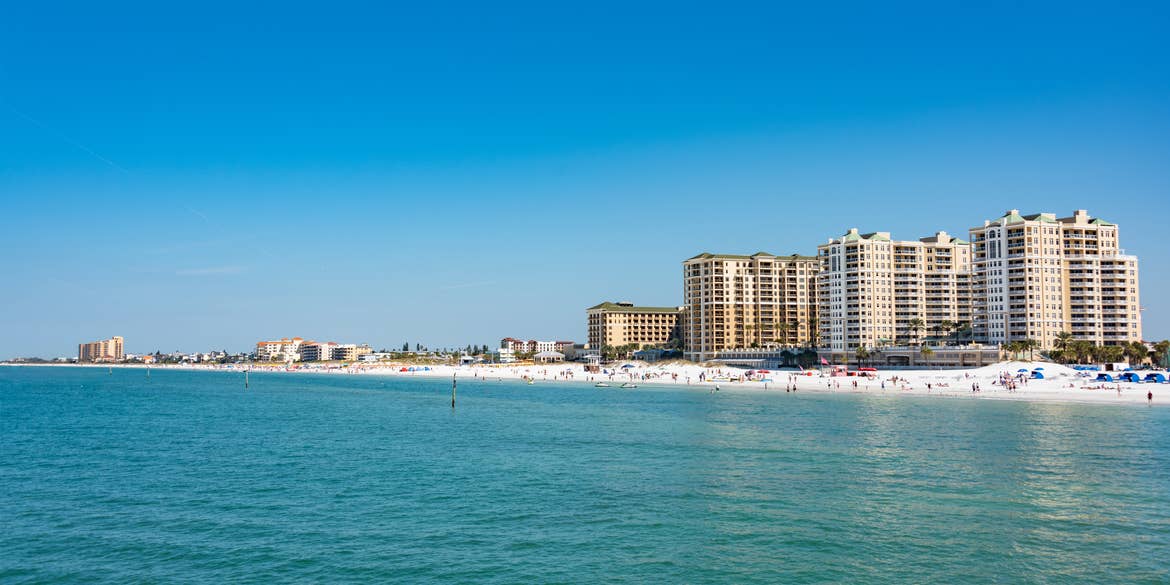 Photo courtesy of Visit Clearwater, Florida

Located in the Tampa area on the Gulf Coast, Clearwater attracts visitors year-round not only for sunbathing and sandcastle-building but also for jet skiing, parasailing and paddleboarding.

The crystal-clear, calm waters of Clearwater Beach make it perfect for families and little ones to enjoy a fun day of floating around in the ocean.

Here's what our members shared:

"…Clearwater has some of the nicest beaches and is a beautiful area...definitely my favorite Florida spot." – Christy Z.

"Clearwater Beach is amazing … No. 1 beach ... so many activities and the white powder sand beach goes for miles." – Rick G.
And our Checking In editor-in-chief chimed in, too:

"Run, don't walk, to Frenchy's. There are several locations, but my favorite is Frenchy's Rockaway Grill, which is right on the water with open-air beachfront tables, live music and amazing views.

It's on Rockaway Street and is worth the wait time you'll probably encounter if you go during peak lunch or dinner hours. Most importantly: Order the She-Crab soup, some grouper nuggets and your favorite chilled glass of wine or ice-cold beer. You can thank me later." – Jennifer C. Harmon
Looking to stay right on the beach? Check out the ultra-affordable Holiday Inn & Suites Clearwater Beach.


3. Marco Island Beach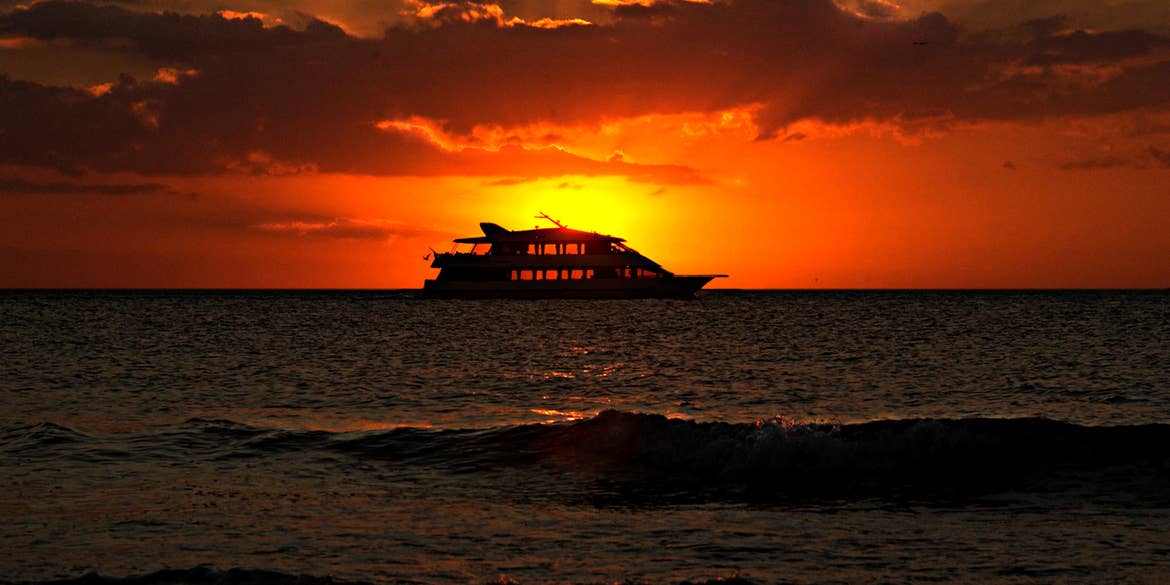 Photo courtesy of Naples, Marco Island, Everglades Convention and Visitors Bureau

Located on the Gulf of Mexico near Naples, Marco Island is popular for its luxury spas, golf, fantastic dining and world-class shopping.

But the real draws (in our opinion at least) are its laidback island charm, gorgeous sunsets, massive variety of seashells and the burrowing owls. (It's also perfect for a little couples' getaway).

Members had plenty to say about Marco Island:

"The beach, shells and burrowing owls are wonderful to see." – Teresa N.

"Definitely Marco Island; love shelling, love the sunsets, dolphin sightseeing cruises and love eating Grouper and all the local seafood!!!" – Natalie J.

"We loved South Beach in Marco Island, FL! It was so peaceful, being on the gulf, and there weren't many people there because of the laidback feel of the island. It was perfect!" – Emilie C.
If a beach getaway in Marco Island is calling your name, we know just the place for you to stay…


2. Panama City Beach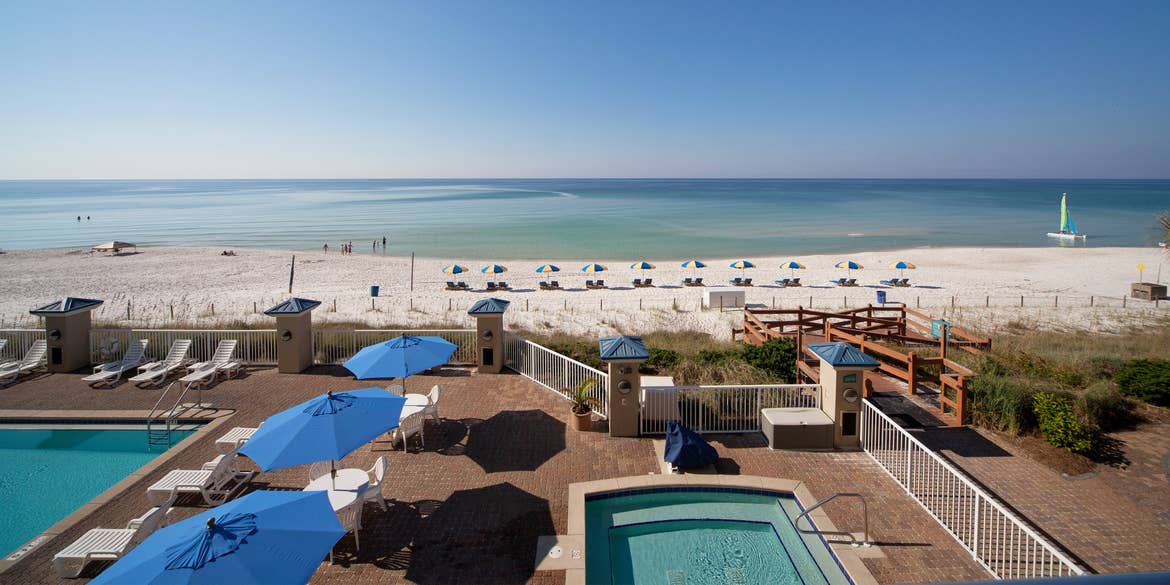 Located in the panhandle on the Gulf of Mexico, Panama City Beach is known for its famous emerald waters and powdery white sand.

Aside from the squeaky-clean beaches, visitors love all the fun things to do like nearby Pier Park, a huge shopping center with a ton of fresh seafood restaurants.

Check out what our members have to say:

"Panama City Beach is amazing. I love the crystal-clear water, beautiful white sand and amazing sunsets!" – Aimee E.

"My grandparents started taking me every year when I was around 12. That was about 41 years ago. When I had children, I started taking them every year. This year I get to take my own grandchildren. I can hardly wait to see their little faces." – Annette L.

"… the sand is so white and clean, the water is beautiful, clear and warm. Lots to do in the area." – Donna-Lee B.
Another plus? Our Panama City Beach Resort, of course.


1. Cape Canaveral Beaches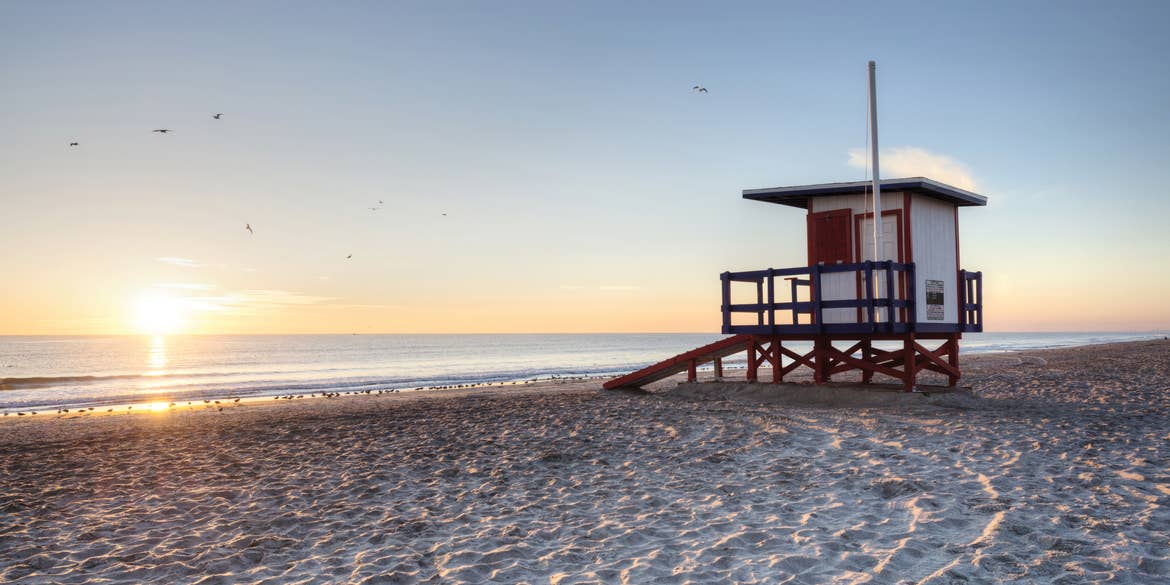 Cape Canaveral's beautiful beaches came in as the #1 most popular answer among members, thanks to its ocean views, close proximity to Orlando, and all the things there are to do on the Space Coast, including catching a rocket launch.

(It's also filled with tons of family-friendly and couples' activities.)

Here's what our member family said:

"Love going to Cape Canaveral. You can watch the cruise ships coming and going, see a submarine come into port for supplies, and see a rocket launch, plus the recovery of a rocket." – Marianne M.

"Cape/Port Canaveral! It's so close you can see the rocket launches and that is just so cool!!!!" – Jennifer M.

"Cape Canaveral because where else can you watch dolphins play, turtles lay eggs, sharks chase their catch-all while watching cruise ships come and go, surfers catch killer waves and rockets taking us back into space, sometimes all at the same time?" – Alice C.
Oh, and if you need a place to stay, we've got you covered. Check out our Cape Canaveral Beach Resort, which has a lazy river, water slides, mini-golf and more.


Honorable Mentions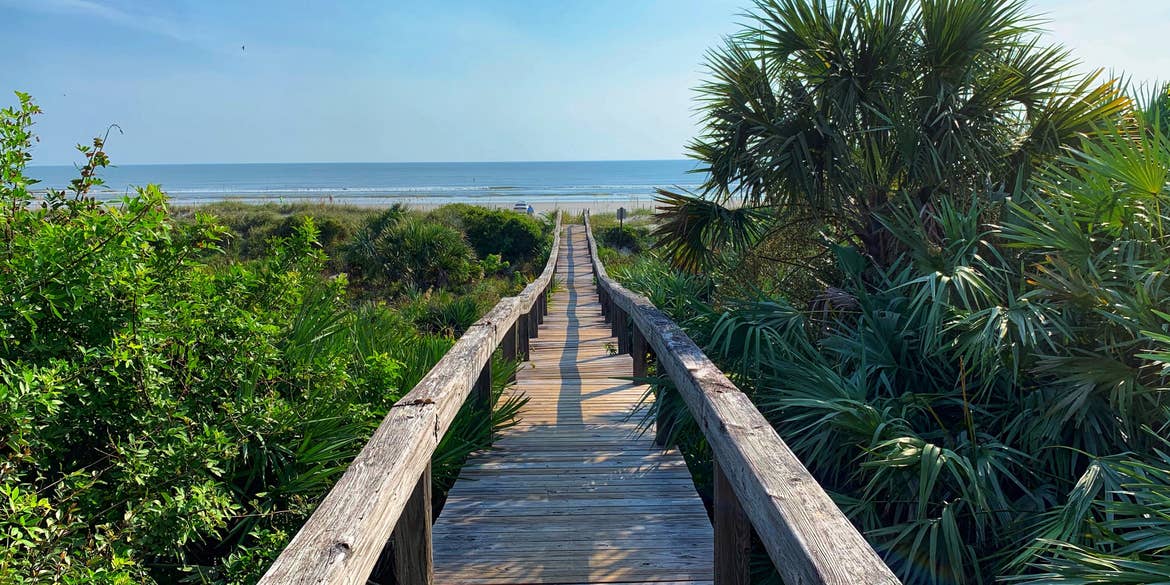 Photo courtesy of New Smyrna Beach Area Visitors Bureau

While the beaches above received the most votes, we didn't want to leave out these other favorite Florida beaches recommended by the members who love them!


St. Augustine Beach
"In general, my family gravitates toward St Augustine! So much history and fun! Plus, a beach and a lighthouse! " – Diana J.


Fort Myers Beach
"…unblemished and peaceful. I love it there." – Katy M.


Fort Walton Beach
"Ft. Walton has beautiful waters, beach and less crowded." – Lynn M.


Fort De Soto Park, St. Petersburg
"100% Ft DeSoto Beach on the Gulf of Mexico! I love the clear water, white sand and seashell collecting " – Heather H.


Palm Coast & the Flagler Beaches
"Palm Coast! Was on a relatively private neighborhood beach there! Gorgeous and quiet!" – Kim D.


Smathers Beach, Key West
"Smathers Beach!! Love the keys!!!" – Angela M.


Anna Maria Island
"Anna Maria Island is our most favorite! The water, the manatees and dolphins, the people. Can't be beat!" – Kathie K.


New Smyrna Beach
"New Smyrna Beach, once checked in at the resorts, hotels, etc." – Barb M.


Pensacola Beach
"Pensacola!! It's so quiet and not super touristy." – Kenzie M.


Sanibel Island
"You can walk for hours collecting seashells. There are just so many variations." – Tim C.
And there you have it! Our amazing, ocean-loving members have spoken and provided us with the 18 best beaches in Florida. We hope these recommendations will help you decide where to go for your next beautiful beach escape... and hey, maybe you'll find your favorite, too.


All information is subject to change. This article is a curated guide and is neither sponsored nor considered an official endorsement. Please be sure to check information directly with any/all tours, guides or companies for the most up-to-date and direct details.