Alex Cruz
As the Senior Manager of Guest Experience at our Orange Lake Resort, Alex works to ensure that all our visitors have a great vacation experience. He truly believes the Central Florida and Orlando areas have everything families and couples are looking for in a fantastic vacation destination. A Florida native since 2003, Alex joined the Holiday Inn Club Vacations team in 2009. Along with his wife, Ashley, Alex is currently raising his one-year-old son, Zander. In his free time, Alex enjoys traveling, eating at new places and having amazing experiences with his family and friends.
Central Florida is truly a melting pot of unique experiences for everyone—especially couples looking for special, romantic things to do in Orlando.

Regardless of what you want to do, eat or see, there is such a huge variety of incredible couples' activities, and many of them I've done myself.

Personally, my wife and I are always looking for new places we can explore together. And as the Senior Manager of Guest Experience at Orange Lake Resort, it's a big part of my job to recommend the best places in the area and make sure our guests are having a safe and fun Orlando vacation.

So, if you're searching for the ultimate date night ideas or couples' getaway activities — whether it's for Valentine's Day, an anniversary or just because — check out my wife and I's go-to Orlando date ideas that we have really enjoyed together over the years.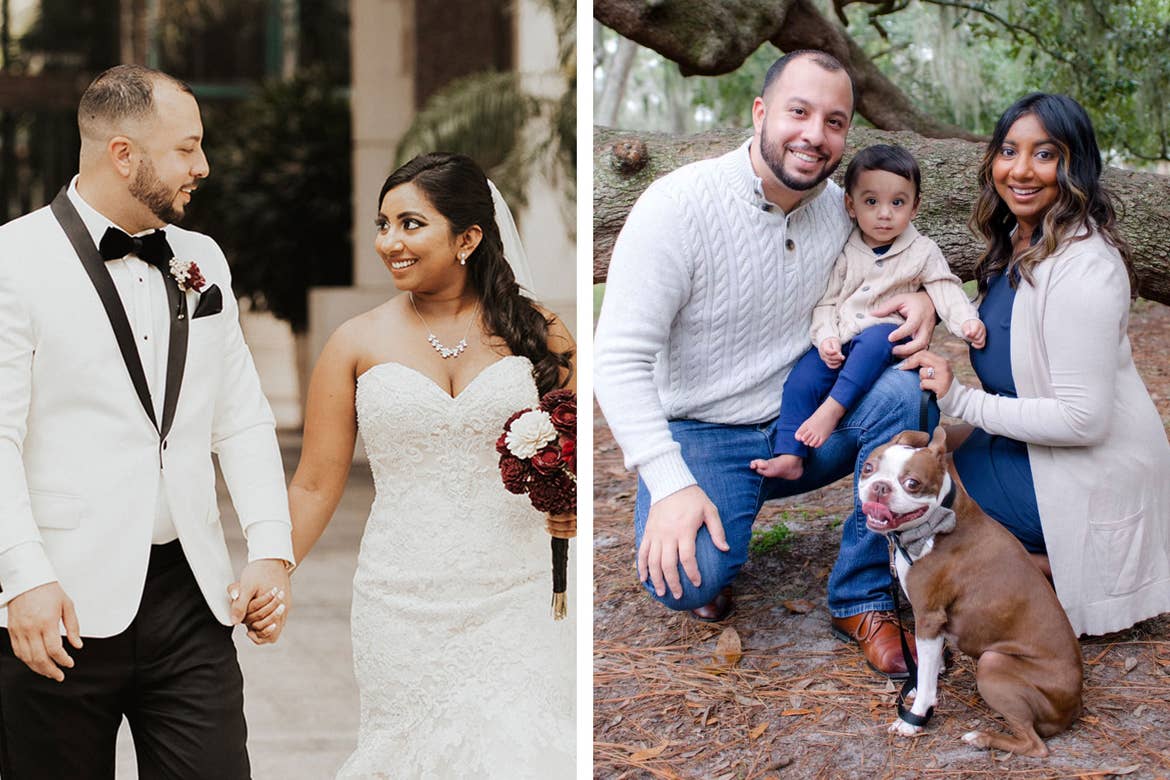 When we're not spending time with our son, Zander, my wife and I love keeping the romance alive with date nights!


1. See spectacular city views at The Wheel at ICON Park


I love living in Orlando, so being able to see the entire city (and well beyond!) from a Ferris wheel-style vantage point is really cool. Similar to the London Eye, The Wheel at ICON Park™ is one of the city's most iconic amusements.

I would highly recommend booking a champagne package to enjoy with your partner as you slowly rise above the city and take in all the sites! Plus, there are plenty of places around ICON Park to grab a nice dinner afterward (and maybe an epic dessert at Sugar Factory).

My advice is to check online for booking times and ticket prices as they can vary with the season.


2. Stroll through the gorgeous greenery at Bok Tower Gardens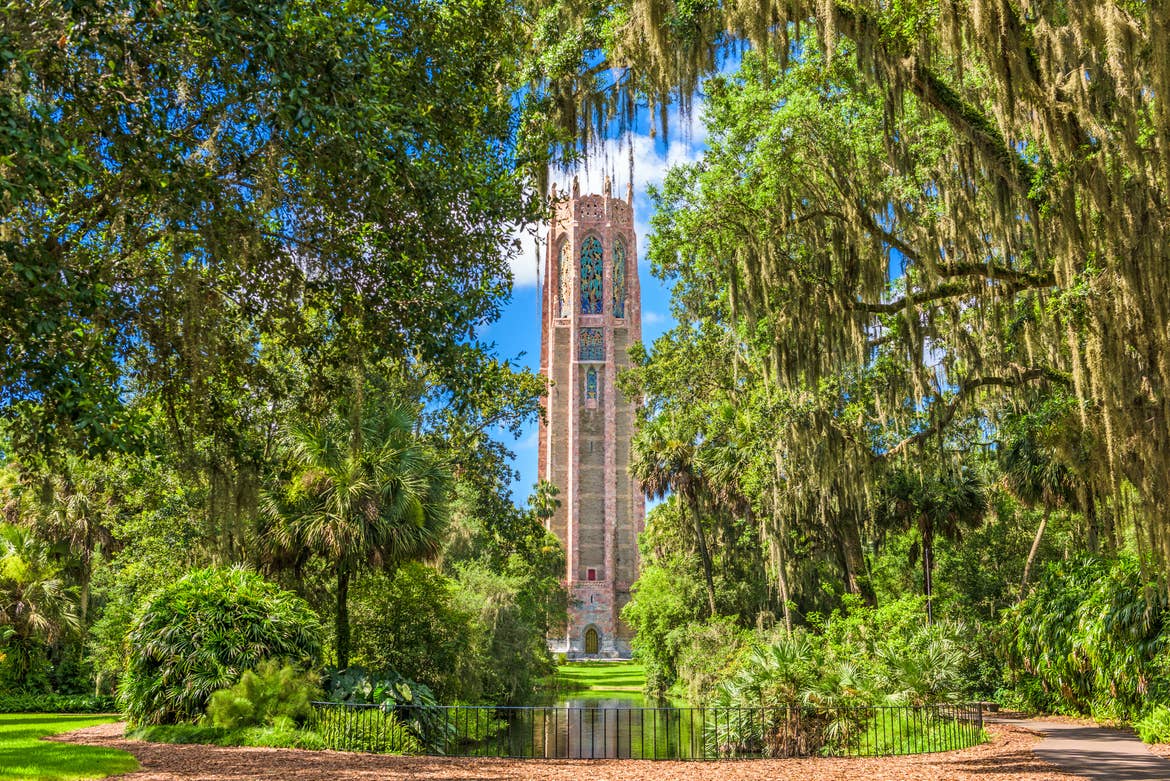 While Orlando has some of the best theme parks, it also has some of the most beautiful natural landscapes you can find anywhere! One of our favorite places to stroll hand-in-hand is Bok Tower Gardens.

Originally established by the highly successful, Pulitzer Prize-winning author and philanthropist, Edward W. Bok, there are few more beautiful locations in all of Central Florida.

Walk the gardens and take a tour of some of the historic buildings on-site. Then grab a bite to eat from the café and enjoy lunch either al fresco or perhaps on the lawn as the 205-foot-tall Singing Tower chimes magically on the hour!


3. Catch a flick at Silver Moon Drive-in Theatre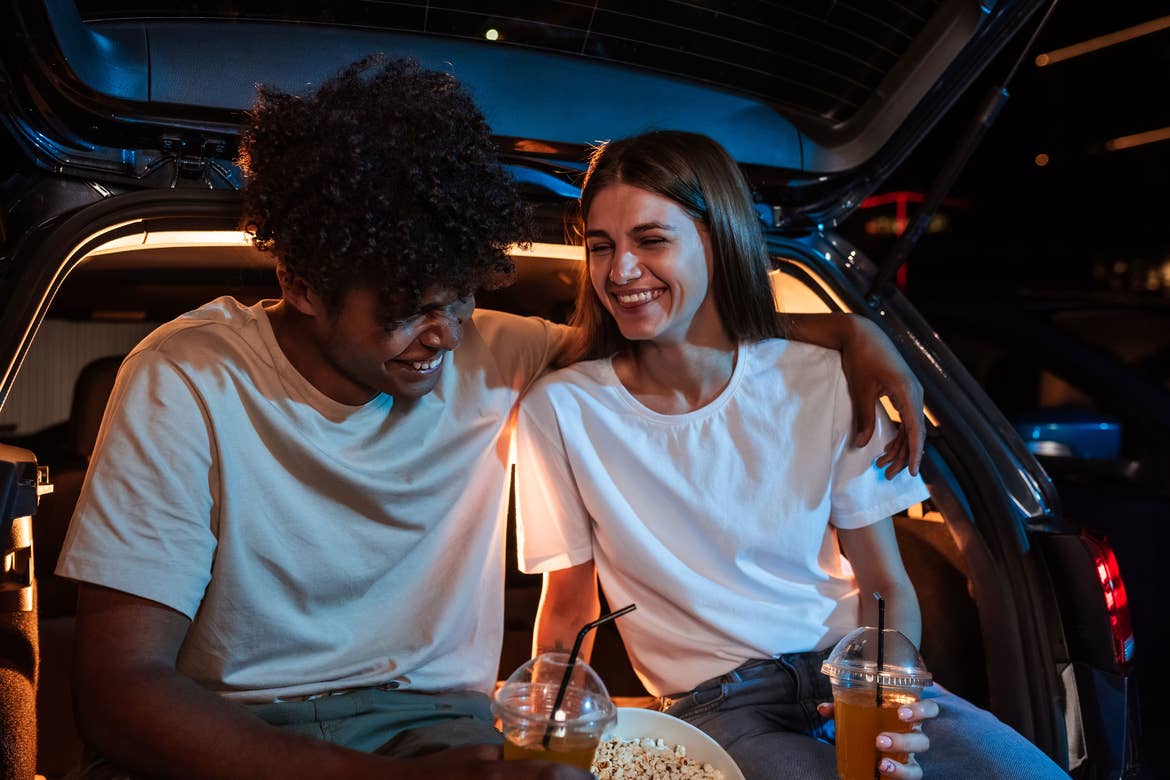 My wife and I LOVE movies. It's probably our favorite "regular" thing to do together and it doesn't require a ton of effort. Add in the charming, retro vibe of the Silver Moon Drive-in, and you've got yourself a successful, low-key date night!

(Plus, it's a great way to catch a movie from the comfort and safety of your own car during COVID-19.)

We usually stay in the car, but oftentimes people enjoy sitting outside on lawn chairs to enjoy the fresh and cool evening air. Either way, it's a great excuse to cuddle up with your partner and watch a classic or the latest movie.

With two screens, they offer up to four different movies every night of the week (excluding holidays), and they even host live entertainment on occasion.

And don't forget the snacks! A movie night wouldn't be complete without some classic movie snacks, which are available at the concessions stand in the center of the venue.


4. Explore nature together at Blue Spring State Park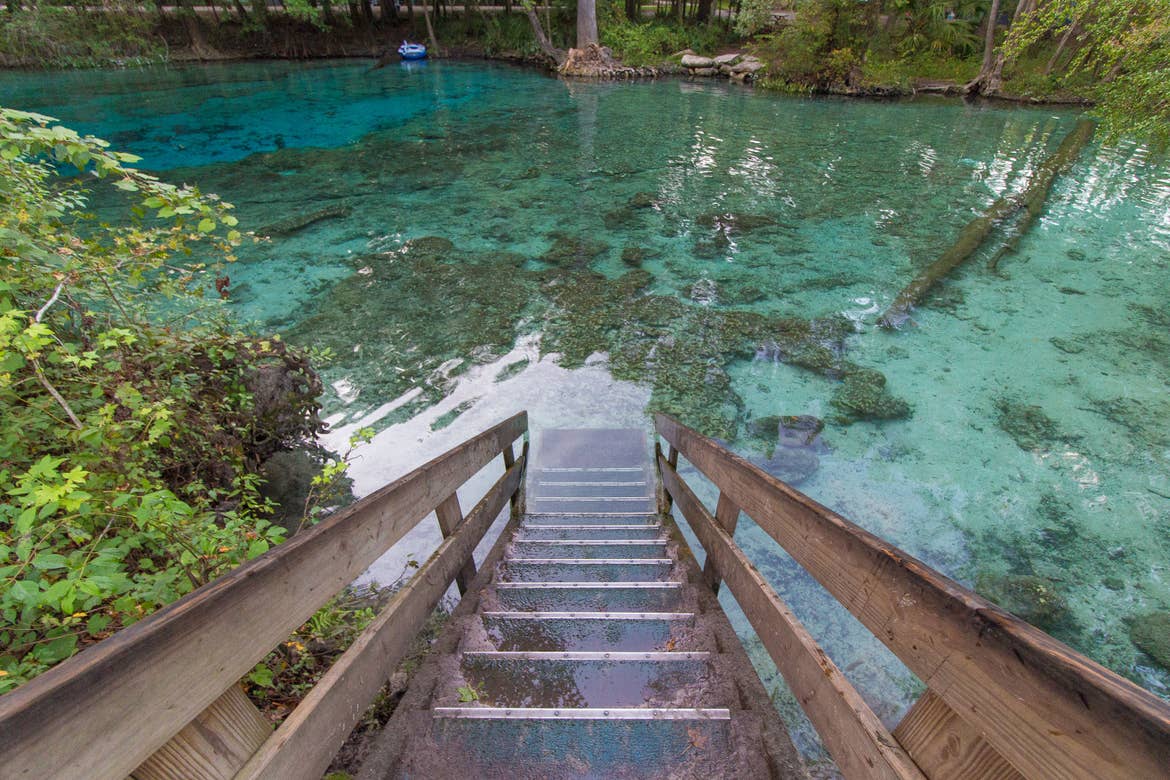 If you're looking for outdoors things to do in Central Florida, I'd highly recommend exploring Blue Spring State Park! It's another incredible, natural beauty you might not always expect from this theme park-centric area.

It's such an awesome spot to take a dip with unique types of fish and other aquatic animals. You might even see a manatee! But brace yourself — the water is very chilly! Once you're in all the way, you get used to it pretty quickly though.

They also have kayak rentals available for those who wish to stay on the dryer side, but still enjoy the water! Pair all of this with a packed picnic lunch, and you've got a great, nature-filled day you'll remember for years to come.


5. Paddle around on a Lake Eola swan boat in Downtown Orlando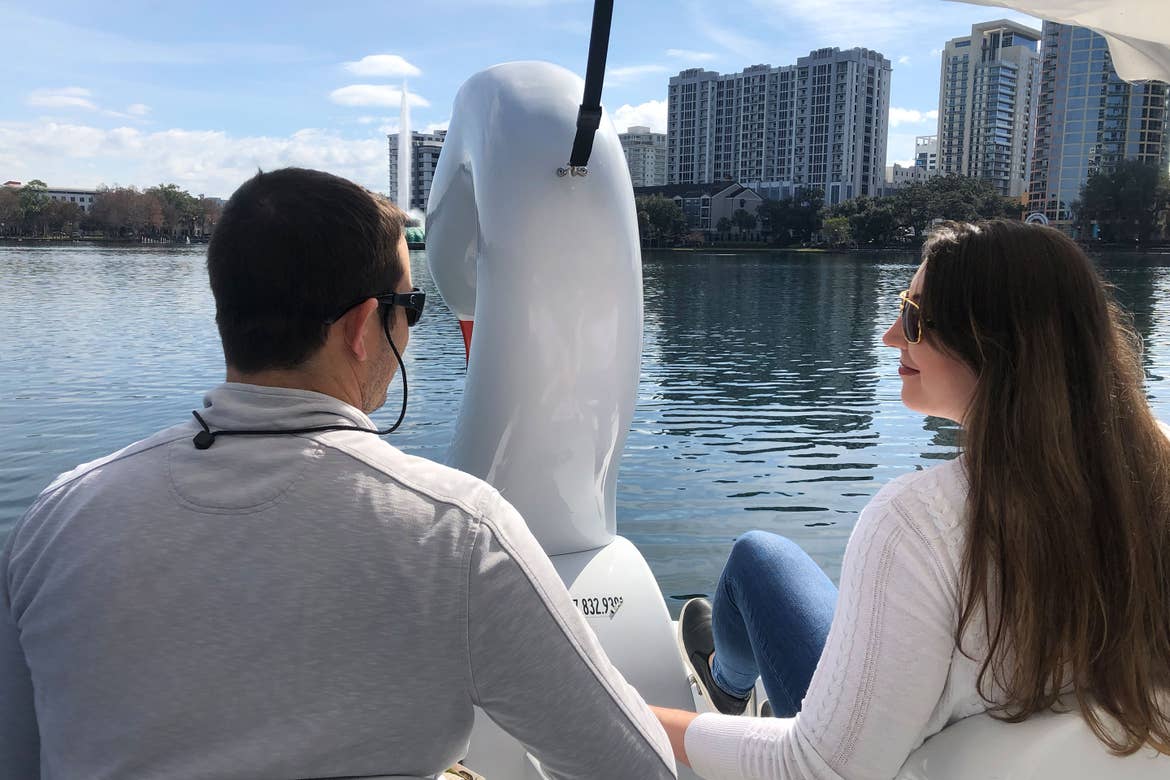 Ok, so this one was originally planned so that my wife could get some cute pictures, but you'd be surprised how fun and FUNNY it is to navigate the calm waters of Lake Eola in one of these enormous vessels. It's become a favorite for us!

Also, being in the heart of Downtown Orlando means you have access to some fantastic places to enjoy the local restaurant scene. There are so many options available, but we especially love Soco Thornton Park, which is a cool, hip take on Southern cuisine.


6. Plan a date night out at Disney Springs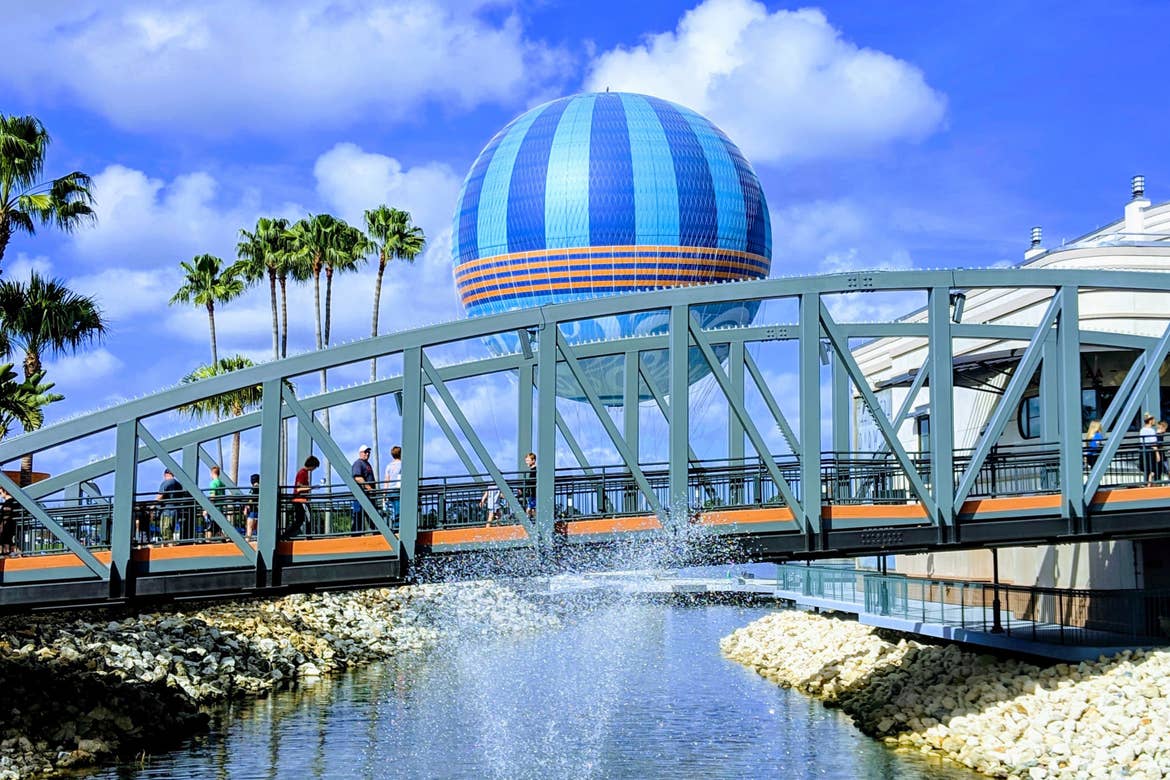 If you're looking for Disney magic with your partner, but you don't want to plan a whole day at Magic Kingdom or the other parks, you can't go wrong with Disney Springs.

With so many restaurants to choose from, plenty of outdoor dining and drink cart offerings, live music and entertainers, and an excellent selection of shopping options, you can spend a relaxed evening together just strolling the streets here.

My favorite restaurant is Chef Art Smith's Homecomin', which has traditional, home-cooked-style dishes.

The perfect way to end the evening? Catch a ride on the hot air balloon! You can check out the Disney Springs Aerophile website for hot air balloon ride reservation info and prices.

And if you're looking for the perfect spot to call "home" after your Disney Springs date or during your Orlando vacation as a whole, come check us out at Orange Lake Resort!

We have four big villages filled with activities you and your partner will love (like pools, a lazy river, mini-golf and much more). And we're only 20 minutes from all the magic.

Our sister property, Orlando Breeze Resort, is also really close to all the major theme parks and things to do in Central Florida, and offers a fun (and quiet) retreat, too.


7. Swim with the dolphins at Discovery Cove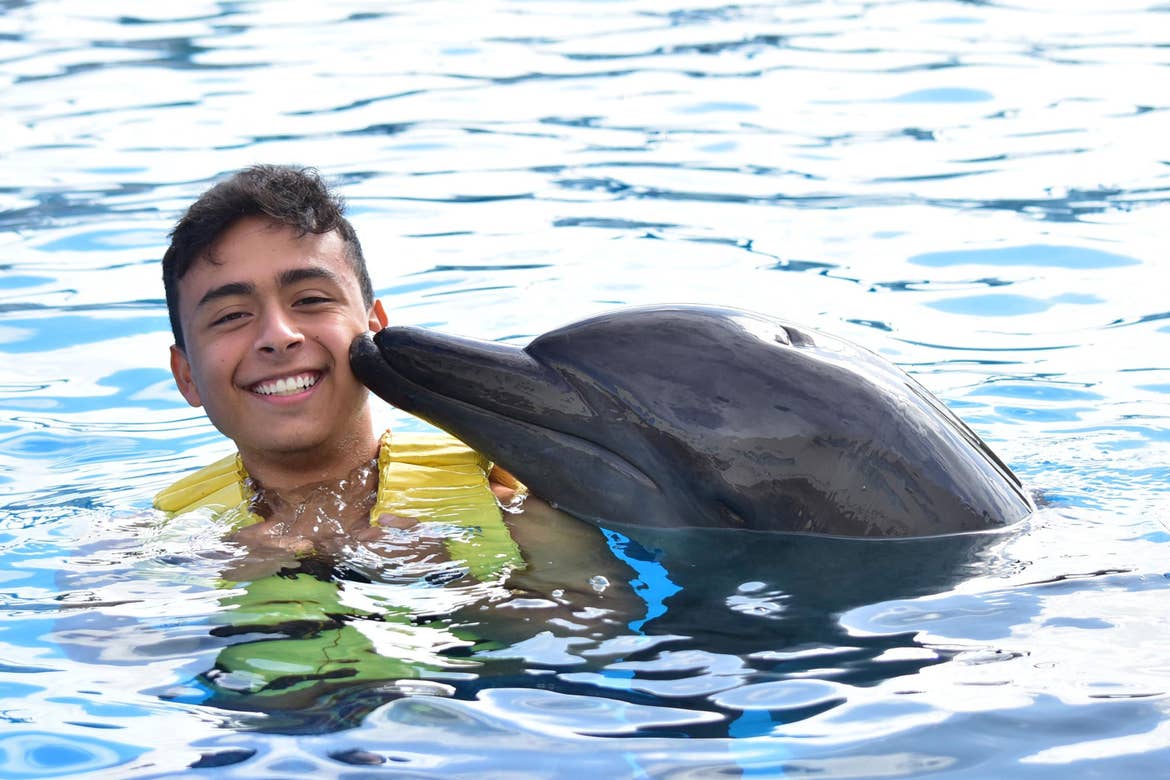 If you're looking for a memory that you'll love looking back on together for the rest of your lives, book an experience swimming with dolphins at Discovery Cove!

Located right across the street from SeaWorld® Orlando, it's a truly incredible time as you get the opportunity to learn about and even touch one of the most majestic animals on the planet.

Beyond swimming with dolphins, as part of your day's access, you can also visit their bird aviary, snorkel through a reef, see otters and marmosets at Freshwater Oasis, or just relax at their tropical pool and lazy river.

Another nice aspect? It's all-inclusive: parking, lockers, food, snacks and non-alcoholic drinks are all included in your admission, so you don't need to worry about carrying a wallet around in your wetsuit.


8. Explore, eat and drink fine wines in Winter Park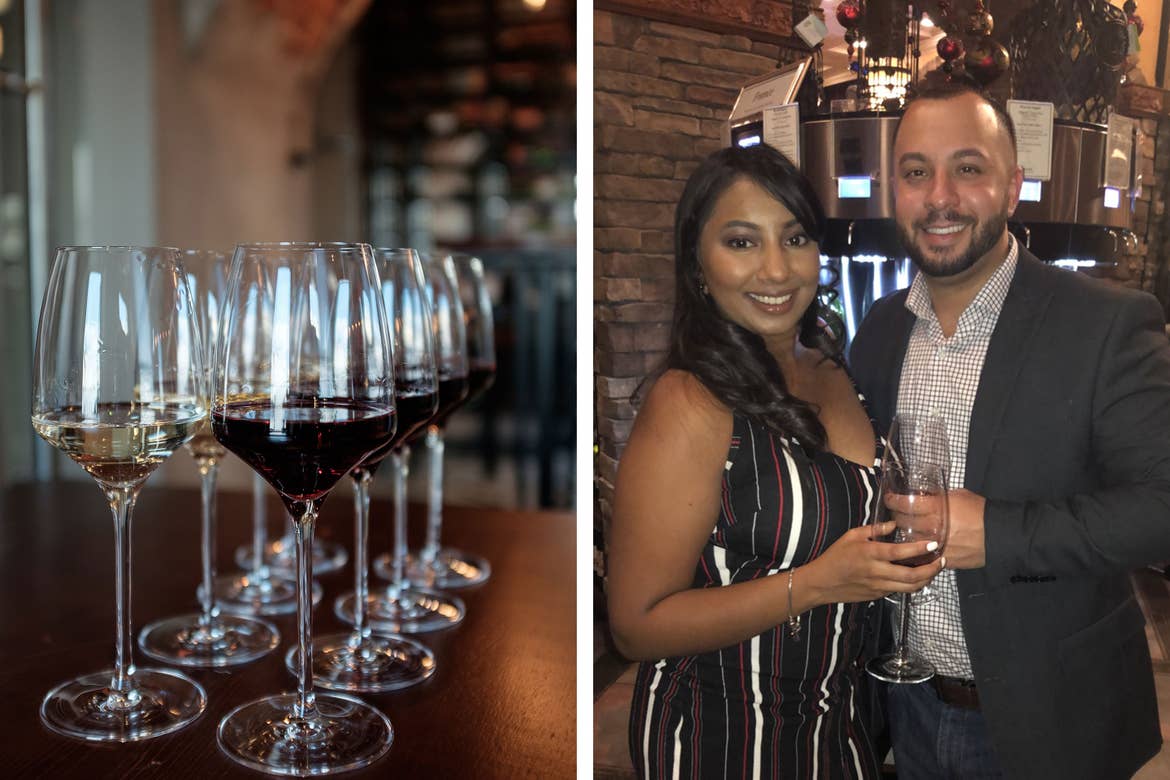 Another one of the most romantic things to do in Orlando is exploring Winter Park and Park Avenue. Park Ave. is a fun spot for dining and shopping with a cool, hip vibe, and it has an incredible selection of dinner and drink options to choose from.

My wife and I personally recommend Prato for an authentic and insanely delicious Italian eatery experience.

Then, when you've happily eaten your weight in pasta and pizza, take a short walk down the street to the Wine Room and enjoy a nightcap with your special someone. (You can take sips from literally hundreds of wine tap options here with a card of wine "credits." Very cool!)

Hillstone Restaurant is another place to enjoy a fantastic dinner with an incredibly romantic ambiance and lakeside views. Afterward, you can head out onto the dock and enjoy their nightly musical entertainment and, again, don't forget the nightcap!

(Pro tip: Hillstone is famous for its grilled artichokes when they're in season.)

If you want the full Winter Park experience, before dinner, check out the Winter Park Scenic Boat Tour, which takes you all around Lake Osceola. It's a great way to get to know the area and see all the massive mansions from the water.


9. Indulge in four courses of fondue at the Melting Pot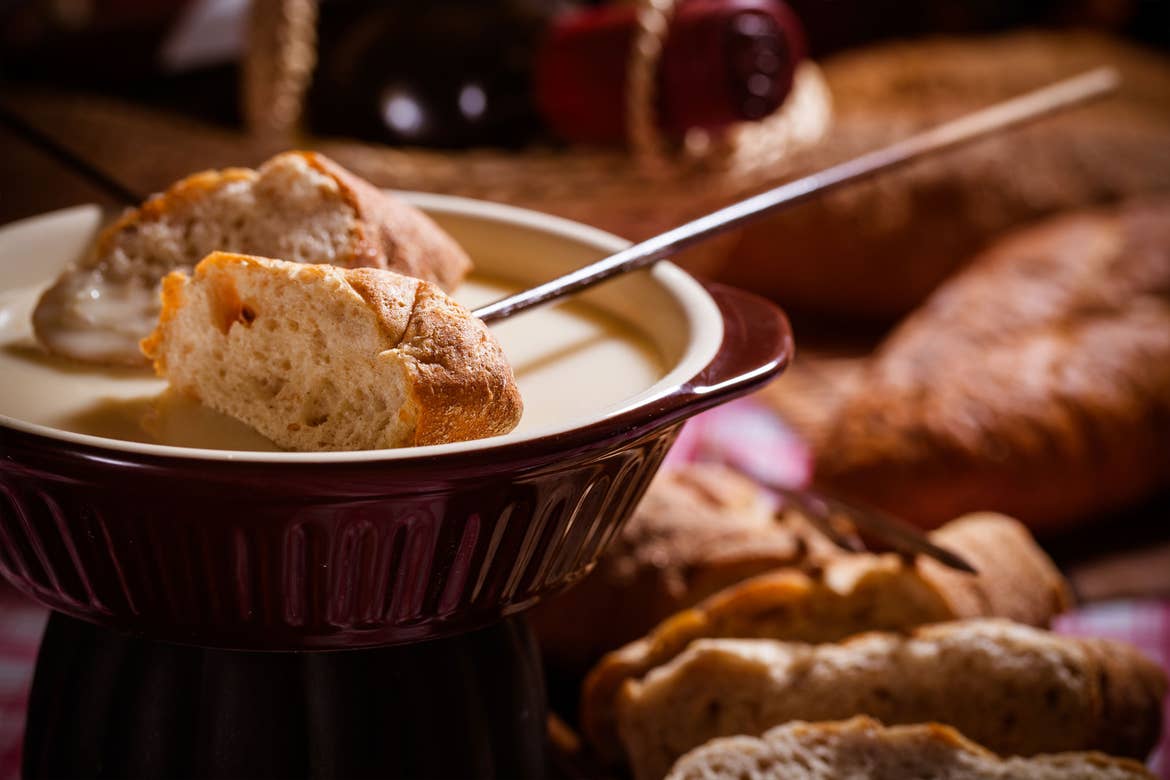 As you can probably tell by now, food is always a necessary part of the equation for my wife and I's date night plans. The Melting Pot is often a staple affair for us in this endeavor!

At the Melting Pot, you'll enjoy four delectable courses of fondue with a sparkling wine toast during Valentine's Day weekend or every Thursday. I personally love the peanut butter fondue dessert.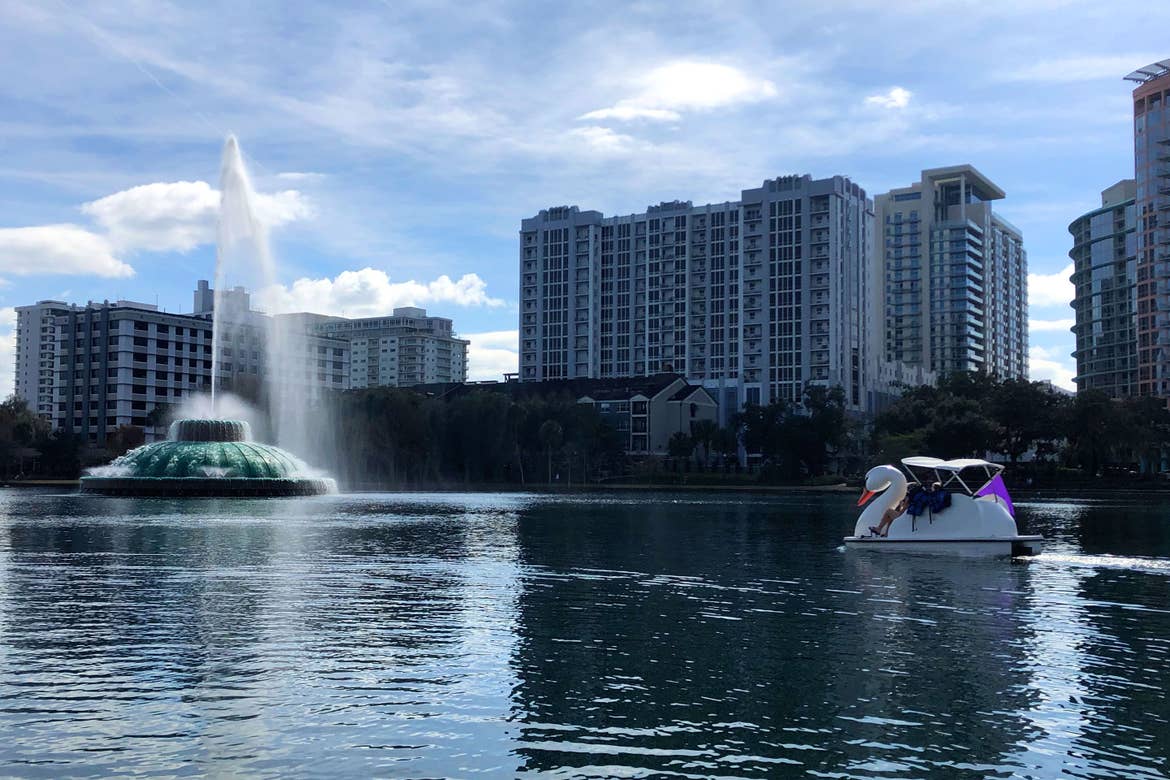 No matter your taste or the type of experience you and your partner may be into, there are so many great, romantic things to do in Orlando and Central Florida. I hope our list provided some fun and special ideas for you to enjoy together.

Also, if you happen to be staying with us at Holiday Inn Club Vacations® Orange Lake Resort, stop by and see my team and me! We love meeting our guests and enjoy helping folks create memorable Orlando vacation experiences.


All information is subject to change. This article is a curated guide and is neither sponsored nor considered an official endorsement. Please be sure to check information directly with any/all tours, guides or companies for the most up-to-date and direct details.