Denise Godreau
Denise found her true calling as an expert in the travel space years ago, working for world-class companies like Walt Disney World® Resorts, Baha Mar, SeaWorld® Orlando and Holiday Inn Club Vacations. Her absolute favorite vacation activity is feeling the wind on her face while sailing across the ocean.
There's nothing like a little beach vacation to relax and reconnect with your loved one. And Marco Island is one of the most perfect spots for just that.

Recently, my husband CJ and I took an amazing Marco Island couples' getaway over on the west coast of Florida. And it was just what we both needed.

Now I'm sharing everything we did, along with plenty of ways you, too, can enjoy your trip with your significant other.


About Me
Hi, I'm Denise. Those who know me know that I wear a lot of hats. I'm a wife to a very adventurous husband, a mom to a daughter with special needs, a BFF to a few amazing, supportive girlfriends, and a busy leader at work.

Over the years, I've learned that vacations give me the time I need to slow down and reconnect with my loved ones and with nature. The best getaways, for me, are the ones where I get to do both.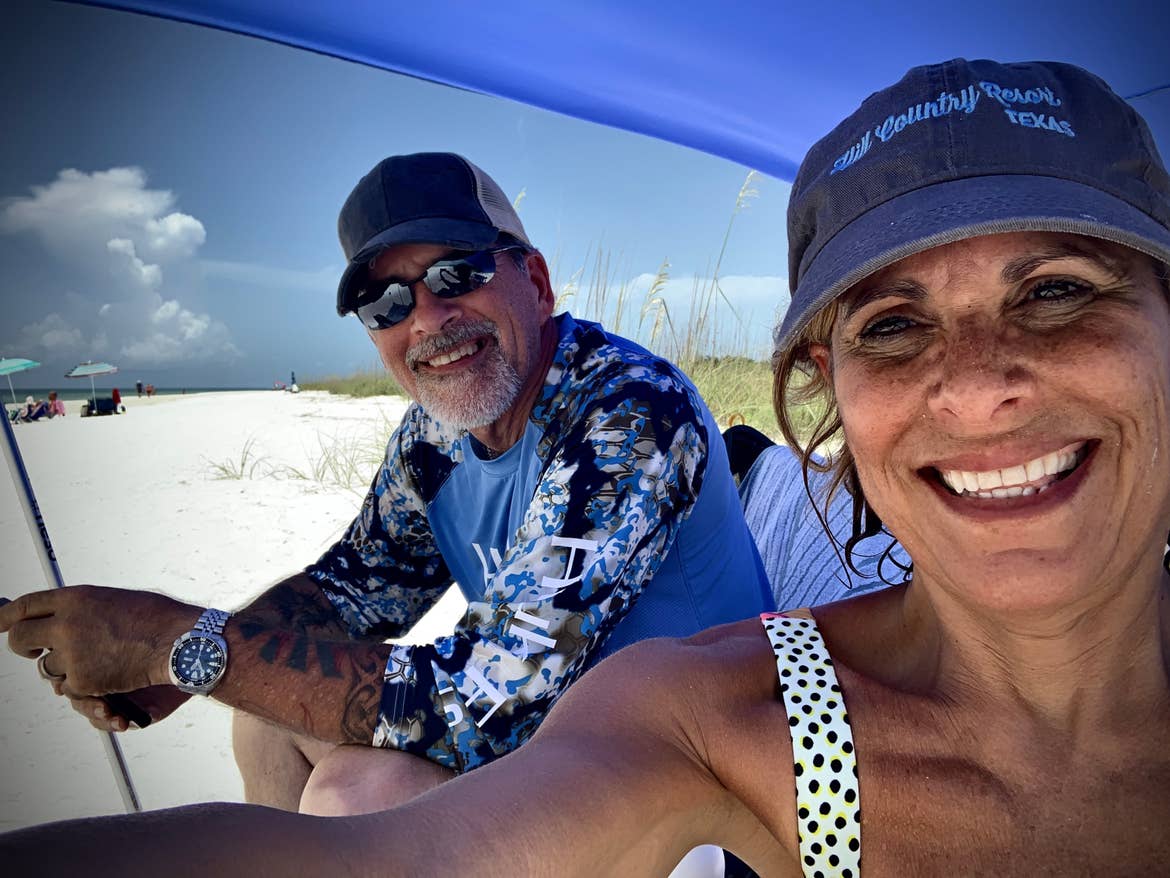 Why Marco Island?
I'm a big birthday celebration kind of gal, so my husband CJ and I decided to stray away from our typical Orlando date nights and safely take a little couples' road trip over to Marco Island.

I say safely because this trip took place just weeks after the shelter-at-home orders were lifted in Orange County, Florida.

And with the creation of the Holiday Inn Club Vacations® Safe Travels program, I had 100% confidence that our Marco Island resort would be the safest and cleanest place for us to stay (and finally get out of the house!). 

So, we packed up the car, drove over to Marco Island and checked into Sunset Cove Resort. We had an absolutely amazing couples' getaway on the island and there was so much to do, we couldn't fit it all into our five-day stay. (We'll definitely be doing more next time we come back.)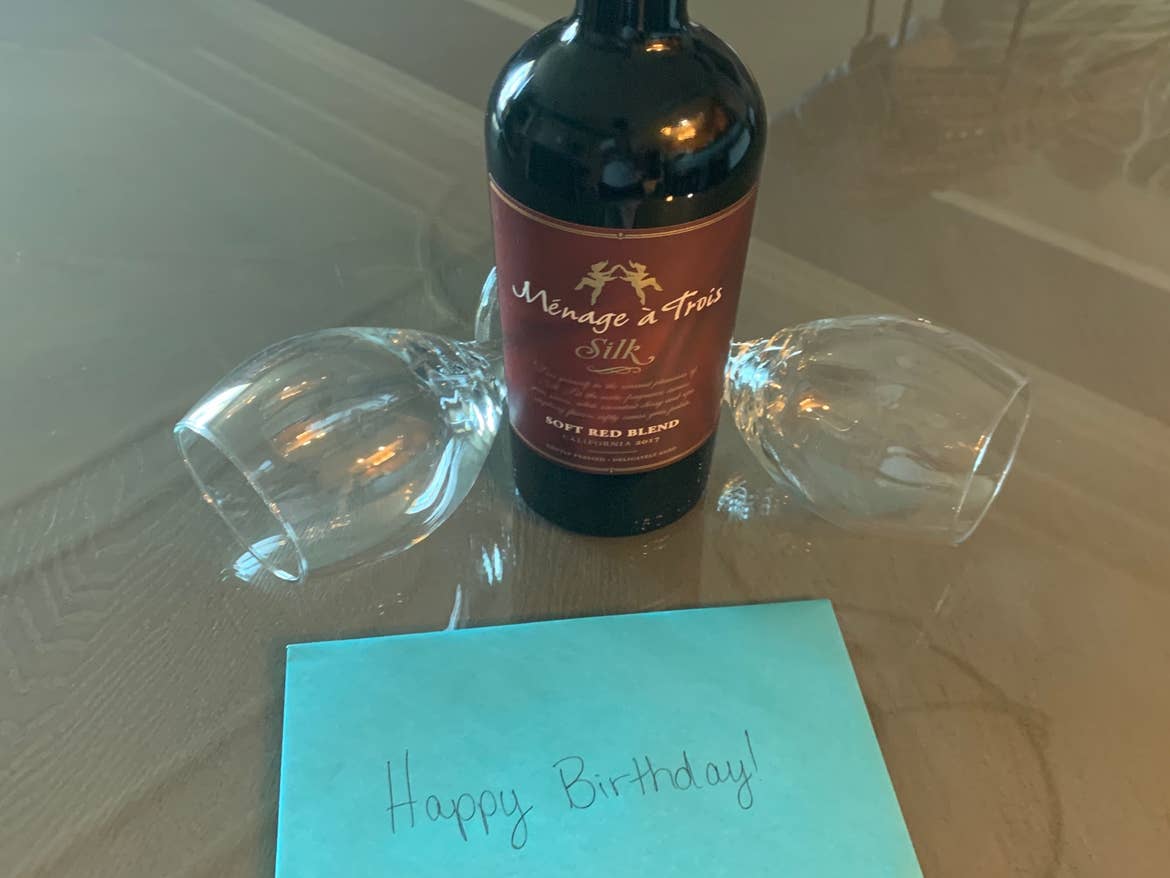 5 Couples' Activities for Your Marco Island Getaway
If you're looking to take a fun Florida beach vacation with your significant other sometime soon, here are some great Marco Island couples' getaway ideas to help you feel relaxed and reenergized—and re-spark the romance.


1. Relax on the Beach & Do Some Shelling
Like so many others, COVID-19 has been incredibly stressful for CJ and me. Having been raised on the island of Puerto Rico, I find nothing heals my soul better than the sun on my face, sand between my toes and saltwater on my skin. It's magical. So, of course, our first escape was to the beach.

Personally, we thought Tigertail Beach was the best beach in Marco Island. It was just what we needed.

I especially loved shelling. It's so abundant that you actually get to be very picky about which ones you keep. In my case, I'm all about sand dollars. Finding one fully intact is like winning the lotto.

And CJ? He likes that he gets to nap in the shade undisturbed for over an hour while my mind relaxes, focusing on nothing but, "Oh, is that a sand dollar?"

(Side note: Picking shells and sand dollars that are still alive, or are home to living creatures, is a no-no on Marco Island.)

Another thing I loved about Tigertail Beach in Marco Island is the shell trees. These are driftwood trees on the shore where people hang seashells.

So, as you go shelling, look for a few ones with holes in them and you can leave your own "ornaments" on the trees, too!


Marco Island Beach Tips:
Don't forget your sunscreen and make sure you bring an umbrella or tent for shade. (There's not much of it at Tigertail Beach.)
Bring a light lunch as the menu at the small walk-up window/café is limited, but they do have drinks.
Be prepared for a walk to the beach and carry a light load. (There's a shortcut through the lagoon, but you might want to follow someone if you haven't navigated it before.)
Sunset Cove Resort has a free shuttle to the beach. (Resort team members and guests were required to wear masks on the ride, so we felt safe taking it.) They drop you off right in the parking lot, but you do still have to walk to the beach.
A perfect way to top off an amazing beach day? Grab some nice, cold ice cream. We went to Regina's Ice Cream on 5th Avenue in Naples and got the coconut ice cream. It was absolutely delicious.
Enjoy a cocktail at CJ's on the Bay, which is within walking distance of the resort. There's a nice breeze and you can see a nice view of the sunset colors over the marina.
2. Stay Active with Bike Tours & More
If you're like me, you might enjoy a long walk or run around the beautiful, beachy residential area to start your day. Just be sure to go early! Florida can be hot and humid year-round, but especially in the summertime.

And if you really want to put some miles on your pedometer, I would recommend an island bike tour. We did the "Sunshine Bike Tour" with Susan's Adventures and loved it.

Susan will meet you within a few miles of the resort with beach bikes, give you a brief history of Marco Island and then take you all over the island.

My favorite part? She took us to all the spots where you can see manatees, dolphins, burrowing owls, turtles and birds. (Of course, animal sightings are never guaranteed, but we were lucky enough to see them all multiple times on our tour!)

She'll also show you the incredible architecture, tell you where all the road names came from and identify an impressive number of plants by name. Oh, and she'll take photos for you along the way, too. She was the real deal.

If a Marco Island bike tour sounds good to you, I'd recommend doing it early on in your trip. You learn so much about the island, get the lay of the land, and can better appreciate the sights for the rest of your visit.

If a formal bike tour isn't your thing, Sunset Cove Resort offers complimentary bicycle rentals for guests to explore the island on their own.


More ways to stay active in Marco Island:
Fishing
Golfing
Swimming in the pools or ocean
Walking or running on the beach
Simply hitting up your resort's health and fitness center
3. Go on an Adventure Together
For my actual birthday, CJ took me on a chartered sailboat for a private, half-day sailboat ride. I grew up sailing since it was my father's main passion, so it's become a very special "day escape" for my birthday.

(Just a bit of advice: As tempting as it is to do a sunset sail, Florida summers mean there's a good chance of thunderstorms in the late afternoon. Be sure to check the weather—and cancellation policy—before you go.)

We had a fantastic, clear day with enough wind for a leisurely sail without a lot of "heeling," which is when a boat leans on its sides with the wind in a controlled fashion. We sailed past Keewaydin Island and the coast of Naples.

Our particular sailing was with Sailboats Unlimited out of Naples City Dock. The day trip included water and soft drinks, with the option to bring your own "adult" drinks and extra snacks aboard.

And while there are many options, if you prefer to have the sailboat all to yourselves, a private charter will typically cost about $300-400 depending on the size of the vessel.


Other couples' adventures in Marco Island:
Kayaking
Paddleboarding
Parasailing
Jet skiing
Wildlife and nature preserves
Everglades adventure tours
4. Visit Cultural & Historic Attractions
While our extended weekend was filled with the beach, bike tours and sailing, there are also cultural and historic things to do in Marco Island. I got some great recommendations for "next time" from some of my team members that are from this area.

I'm told history buffs would especially love the Marco Island Historical Museum, Key Marco Pineapple Plantation and the Edison and Ford Winter Estates in nearby Fort Myers.


Even more Marco Island spots to explore:
Marco Island Center for the Arts
Burroughs Home & Gardens in Fort Myers
Palm Cottage & Norris Gardens in Naples
Mound House on Estero Bay
Koreshan State Park
Pro tip: If you're staying at Sunset Cove, ask the onsite concierge service for more tips and recommendations.
5. Reconnect Romantically
This is where I'm supposed to tell you about all the sunset strolls on the beach while holding hands, candlelit dinners and intimate cocktail hours we had on our couples' getaway to Marco Island. And we did do all that.

But the reality is that the most romantic thing we did is spend time together in our three-bedroom villa. (Yes, it was just the two of us in a villa that could sleep eight, but we really liked the extra space.)

We spread out and read our books. CJ sipped on whiskey and I drank my wine. We watched the sunrise over the canal, took our time cooking breakfast in the villa, making our smoothies, drinking some strong espresso and baking croissants in the oven—all while in our pajamas.

We love days where we don't have any plans and we can leave the beds unmade. Days where no one needs us for anything. Because aren't the most romantic days the ones where you're open for reconnecting?


Other romantic couples' activities for your Marco Island getaway:
Sunset dinner cruise
Couples' massages
Visiting Lovers Key State Park & Beach
Dinner for two at a romantic restaurant on 5th Avenue in Naples (We had dinner at Yabba Island Grill and loved every minute of it.)
Our Marco Island couples' getaway had a little bit of everything: relaxation on the beach, biking around town, sailing across the sea, learning about the area and reconnecting with each other back at the villa.

It was truly unforgettable and a vacation we'll be talking about for years, if not forever. If you're planning a couples' vacation to Marco Island, I hope you find this info helpful and that you have as much fun as we did!


All information is subject to change. This article is a curated guide and is neither sponsored nor considered an official endorsement. Please be sure to check information directly with any/all tours, guides or companies for the most up-to-date and direct details.