As a mom to two little girls, one in virtual school and one in those energy-filled toddler years, I can tell you distance learning has truly been a juggling act. It definitely hasn't been the easiest journey, but I try to make it as fun as possible for the whole family. That's why we took a much-needed work and schoolcation to Orlando, Florida.

We learned a lot on our little work/school vacation, so read on to hear my family's experiences and tips for your own virtual school adventures.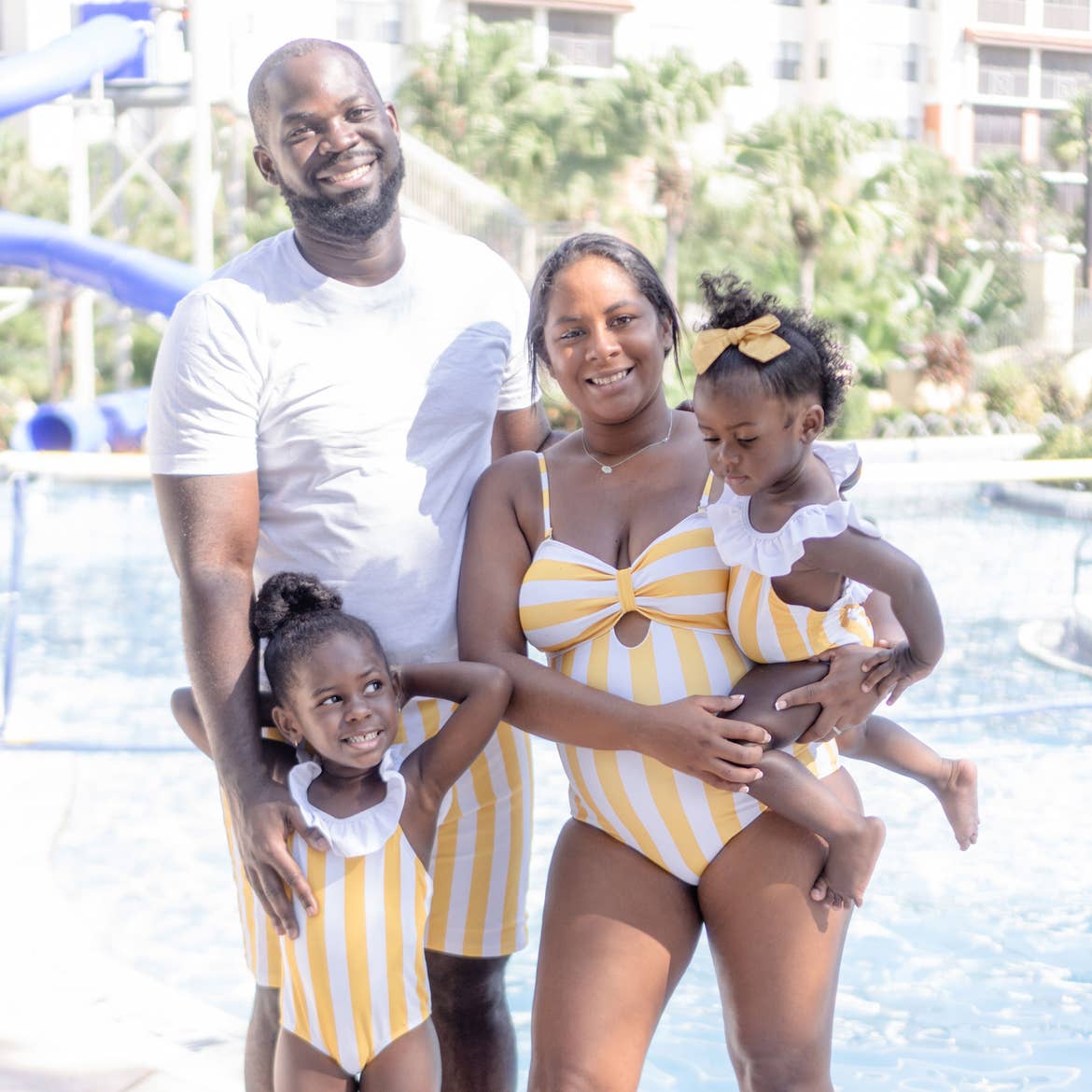 About Our Family
Hi, I'm Kimberly. I currently have a family of four and we're expecting our third baby, our rainbow baby, in spring of 2021. My oldest, Alyssa, is currently five years old and doing her first year of VPK virtually at our local public school. My younger one, Aaliyah, is 2 years old (and she's a total mama's girl).

October is a big month for my family. My girls and I all celebrate our birthdays in October (they were both very special birthday gifts to me). Aaliyah was born October 9, Alyssa was born October 15, and I was born October 17. And it doesn't stop there. My mom and mother-in-law's birthdays are October 22 and 23! Lots of celebrations!

This year, my oldest turned five, and I wanted to do something special for her, outside of our home. So, we packed our bags and went to Orange Lake Resort in Orlando, Florida! And since virtual school and work don't, unfortunately, stop or pause for birthdays, we turned it into a really fun vacation.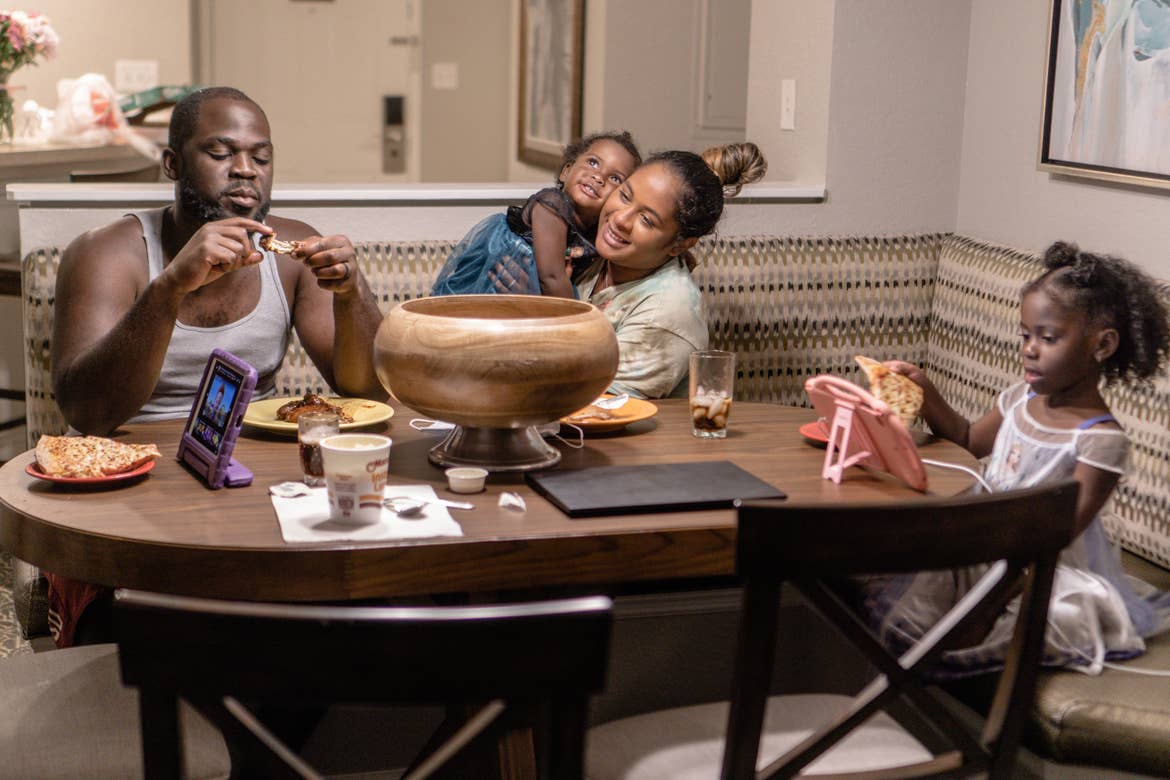 If you've been wondering how to take a schoolcation, check out our experience and learn how you can combine work, school and travel, too.


Preparing for Our Work/Schoolcation
I packed all the school supplies Alyssa would need for distance learning on a regular basis, like her iPad, school supply box (provided by her school), journal, Play-Doh, counters and items her teacher likes for them to have at-hand. We also kept to our normal schedule for the most part, like her usual waffles and strawberries breakfast before class, and movement videos during breaks.

My husband and I also packed what we'd need for our work for the week, too, including our laptops, planners and cameras. Everything we needed to work while traveling is already loaded into our computers, so we didn't really bring much for ourselves.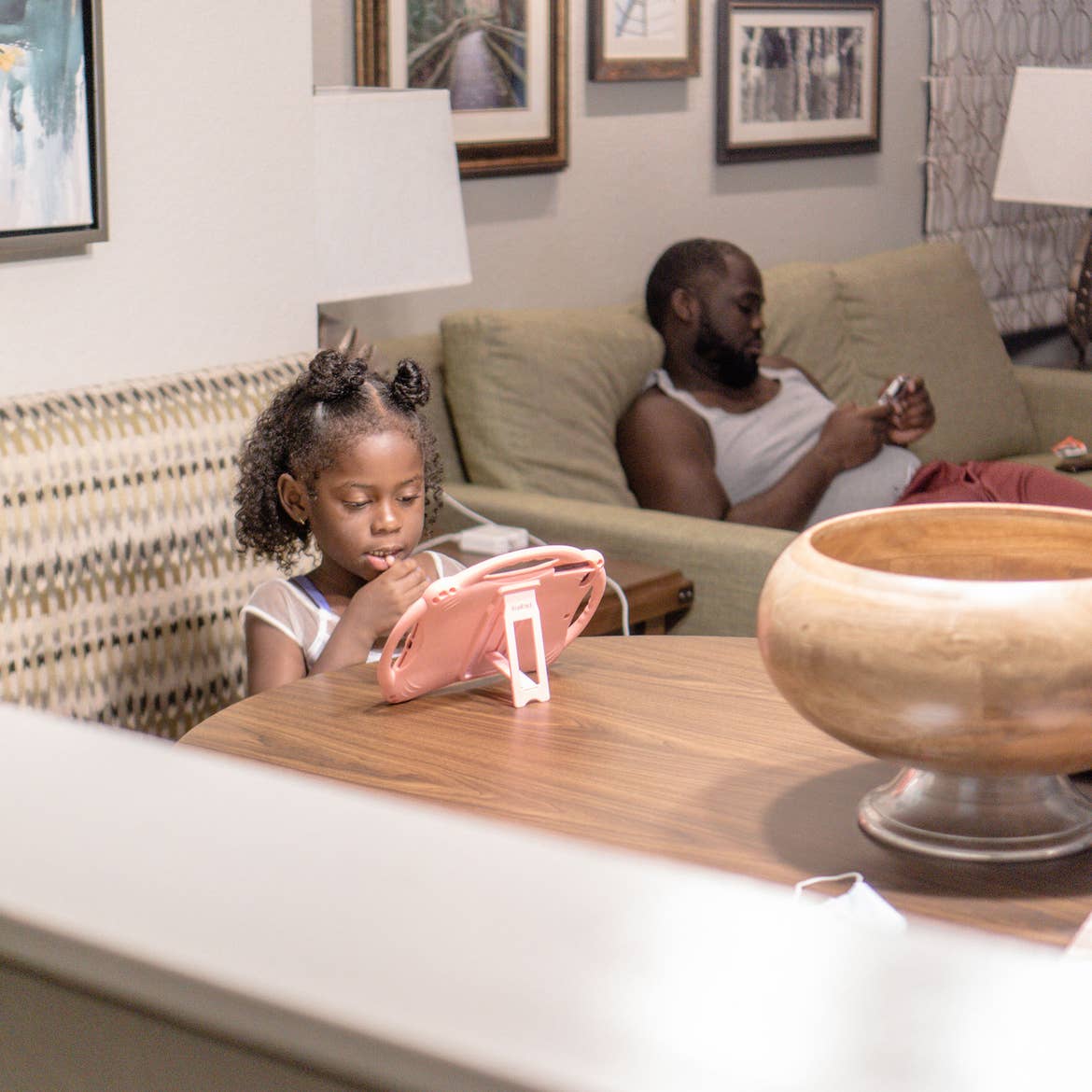 We also brought my mom along to help with Aaliyah because, even though I handle both girls, virtual school and my own work on a daily basis, it's different when you are in a new environment. Aaliyah, who we call sissy, loves to get into things and needs mama's attention more than usual when we're away from home. Having my mom and the extra pair of hands made it easier on me, especially being 16 weeks pregnant at the time.


Our Work & Schoolcation Routines
Alyssa has a pretty strict distance learning schedule from 8–11 a.m. or noon, with a few breaks in between. Routines are very important to me, so I tried to stick to our "at home" schedule as much as possible while we were on vacation, so she wouldn't be out of whack for school or anything fun planned during the day.

We started the day with breakfast, which she loved because, thankfully, Orange Lake Resort villas feel like home with a full working kitchen (and fridge), and she was able to have her pancakes, strawberries and yogurt!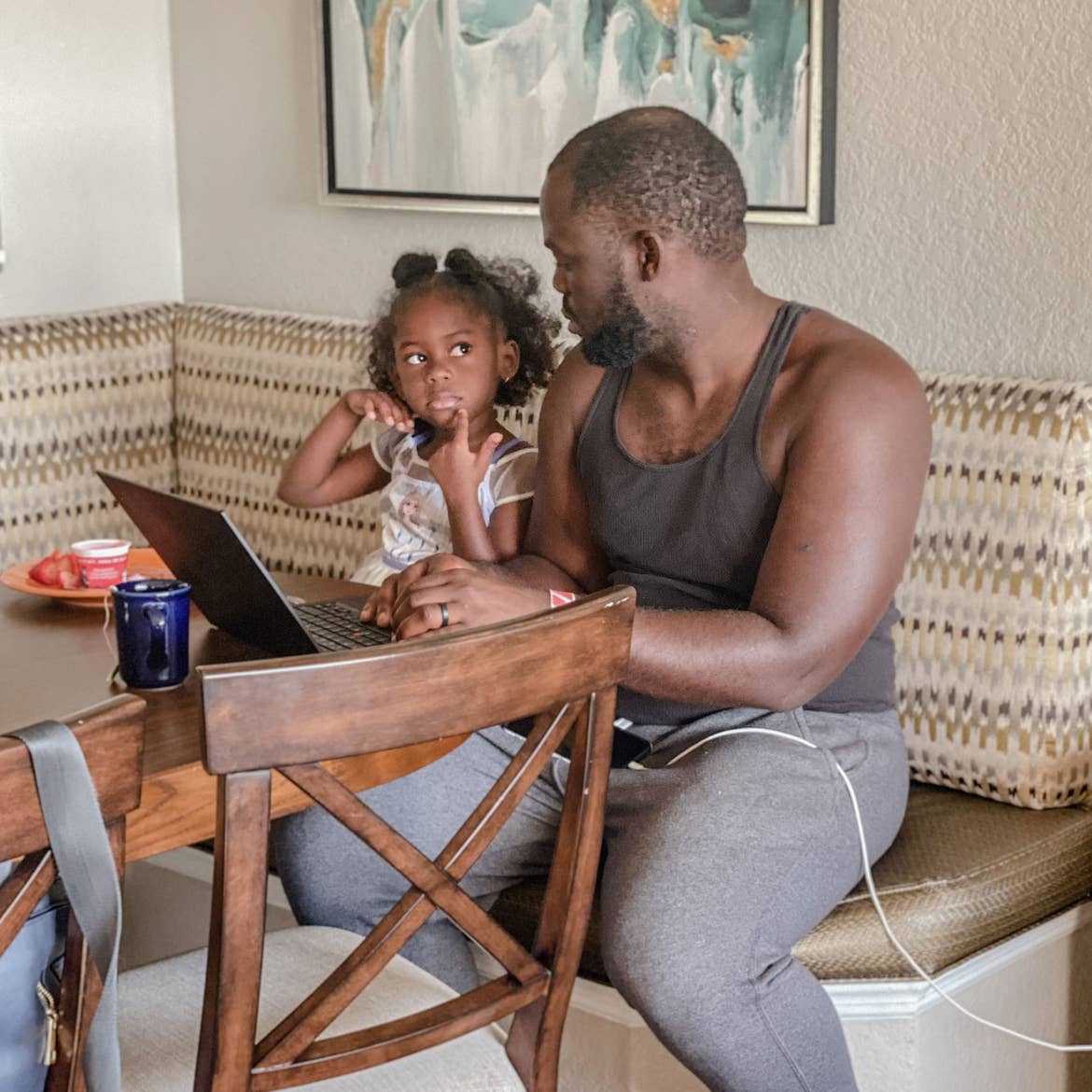 At home, Alyssa usually has breakfast with me, but since daddy was on a work vacation with us, she enjoyed his company while he (and I) got some work done, too.


Our Villa Set-up for "School" & Remote Working
After breakfast, Alyssa logged into her school network immediately to join her teacher and classmates for Zoom meetings and online video lessons. Our master bedroom had the coziest little corner for her to sit and get some schoolwork done without interruptions. She also had a couple of 20-minute breaks in between sessions, so we enjoyed some cuddles next to daddy as he worked, too.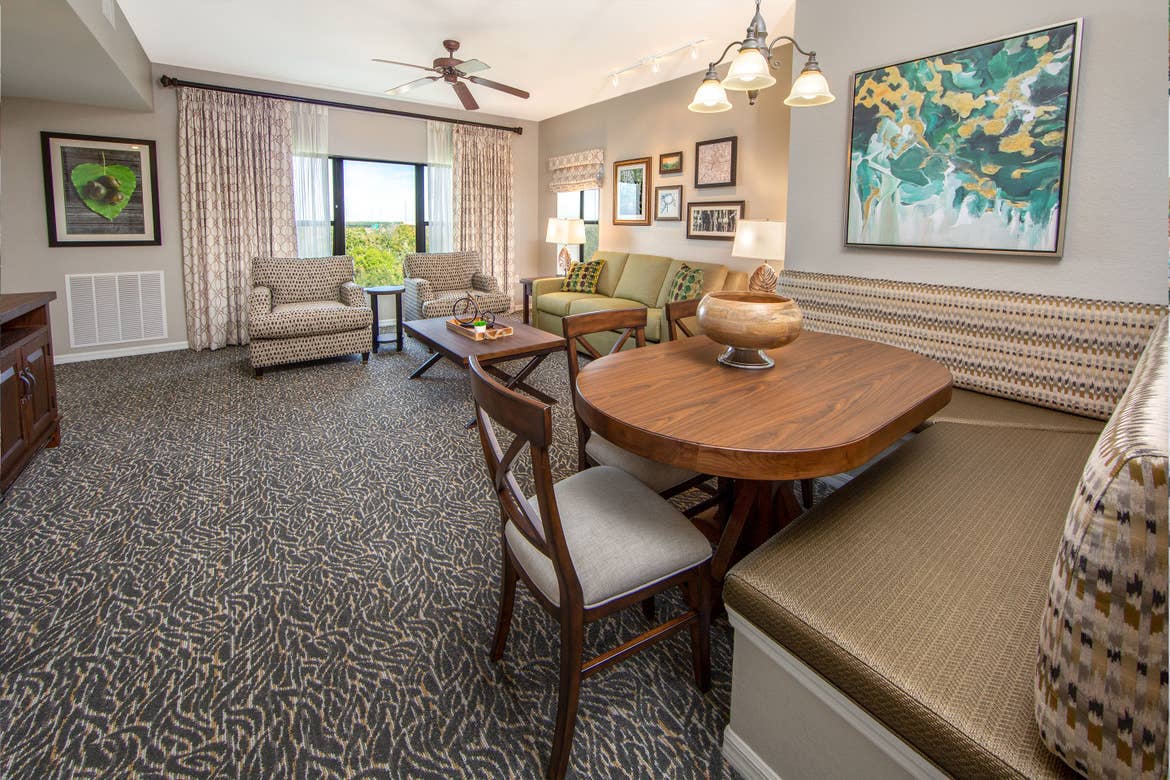 Alyssa enjoyed having both of us around her as she did school. Daddy worked from the bed behind her in the master bedroom, and I worked from a lounge chair that was in the room, so we were all able to do what we needed to while staying in close range to her in case she needed us.

During school hours, sissy hung out in my mom's room, which they shared with Alyssa because the girls tend to be all about grandma when she's around. So she spent her time watching shows on her iPad, snuggling with grandma and walking around River Island. She's a busy bee, but if you play Paw Patrol or Frozen, she's calm and content just snuggling and watching her iPad with grandma.


Getting Some Energy Out After Virtual School
When schoolwork was done, we enjoyed some vacay fun! Usually after class, we have what I call our "daily movement." This is where Alyssa gets the wiggles and dances a little bit to get her energy out since she's been sitting on the computer all morning.

Orange Lake Resort made this really easy to do before we even left our villa! On their smart TV, we logged into Disney Jr., YouTube and Netflix and watched (and yes, wiggled to) some of our favorite TV shows and videos for daily movement time.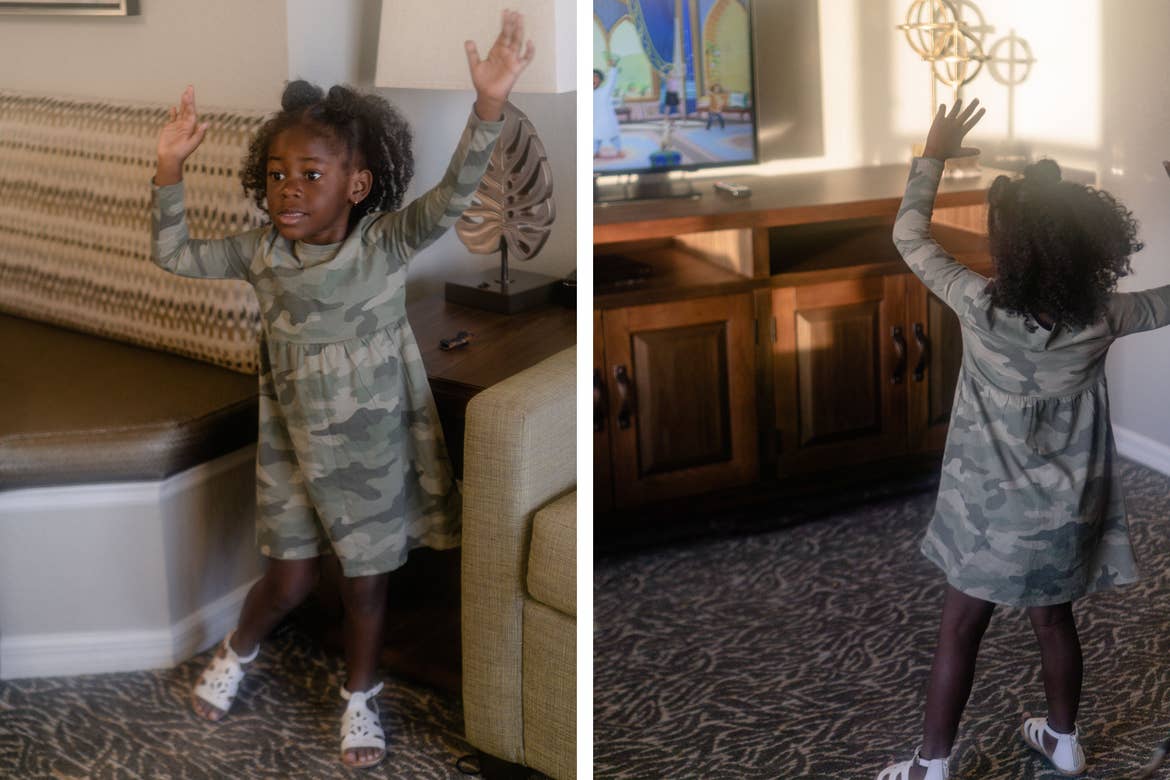 I must admit, I was definitely worried about how the Wi-Fi would work since we all depend on the internet for our work, school and entertainment needs (for sissy). However, we were able to stream our favorite networks (like Netflix), work and attend Zoom meetings for Alyssa's virtual school easily. We had three laptops, two iPads and three phones running on Wi-Fi and never had any problems!


A Little Resort Fun on Our Work/Schoolcation
The real fun began once we finished our work and left our villa to explore and enjoy the resort. One of our favorite parts of the work/schoolcation was hanging out by the pool. My girls are water babies and can literally be in the water all day every day.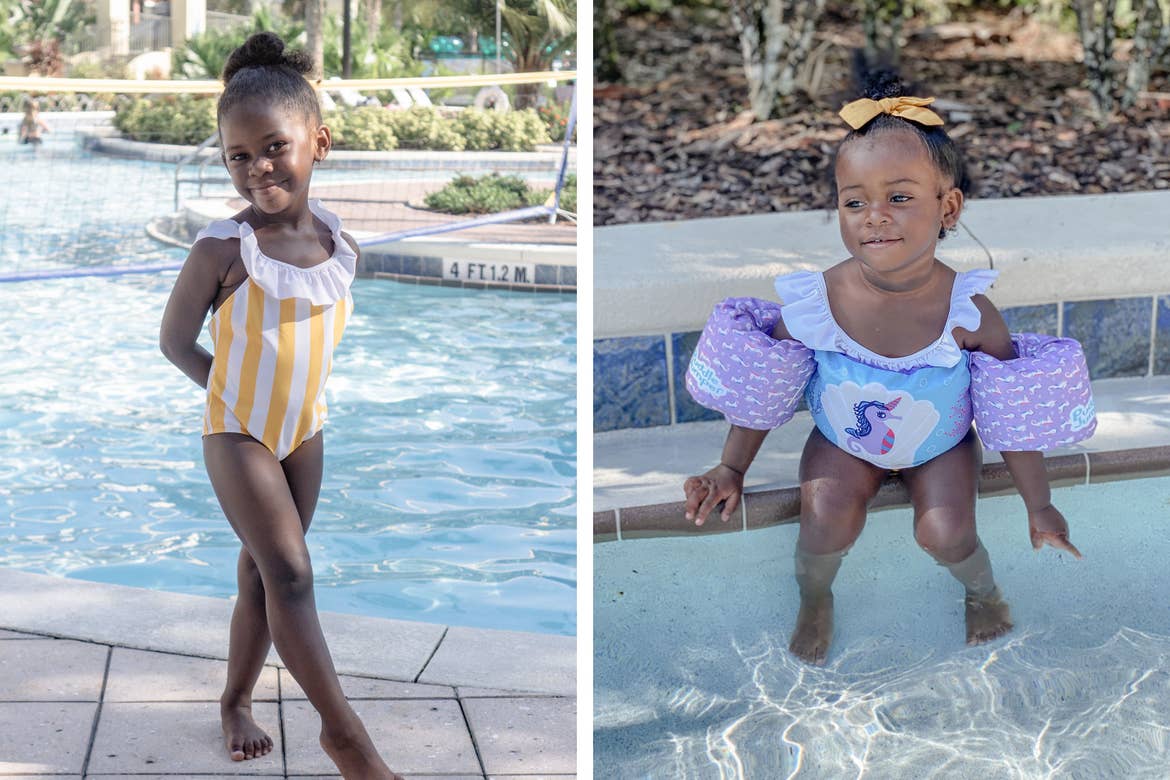 The Orange Lake Resort pool at River Island was the best because it was literally on the first floor of our building and within a short walking distance from our villa. It was really convenient for our family needs. Throughout our stay, my mom was able to go up to our villa and take a nap with sissy, while Anthony and I enjoyed time at the pool with Alyssa.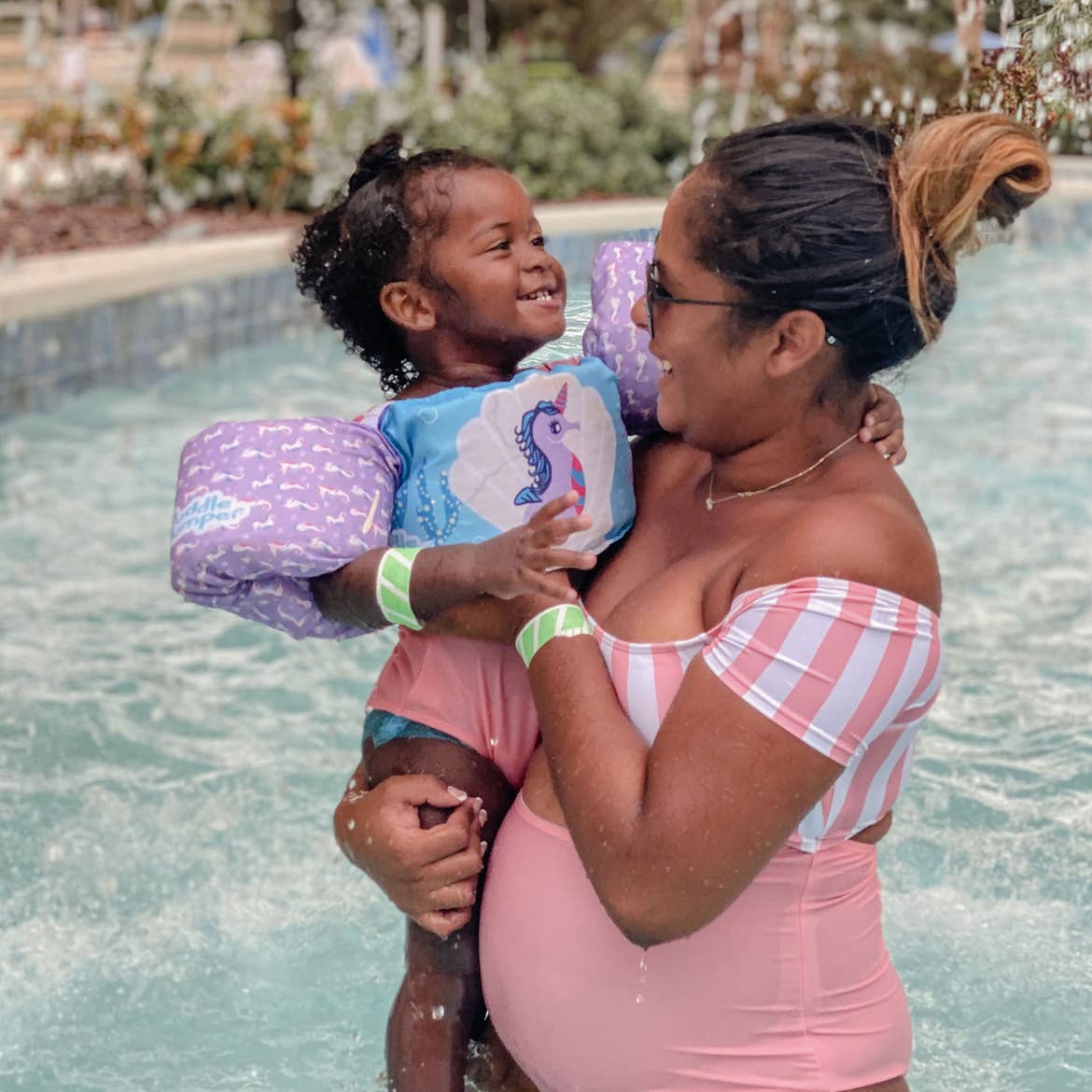 (Note: Orange Lake Resort closes their pool a few times a day for at least an hour to clean and sanitize it. During that hour, all guests leave the pool area, and everything closes so the resort team is able to clean the pools thoroughly. This made us feel really safe and gave us time to nap, rest or enjoy other amenities.)


Our Favorite "Play" Part of Our Work/Play Vacation
The lazy river was our family's favorite part of the pool and resort offerings. We spent most of our day just going around the lazy river, and it was seriously the best time! We didn't use any lazy river floats because the girls didn't want to, but we saw that the floaties were sanitized and cleaned often.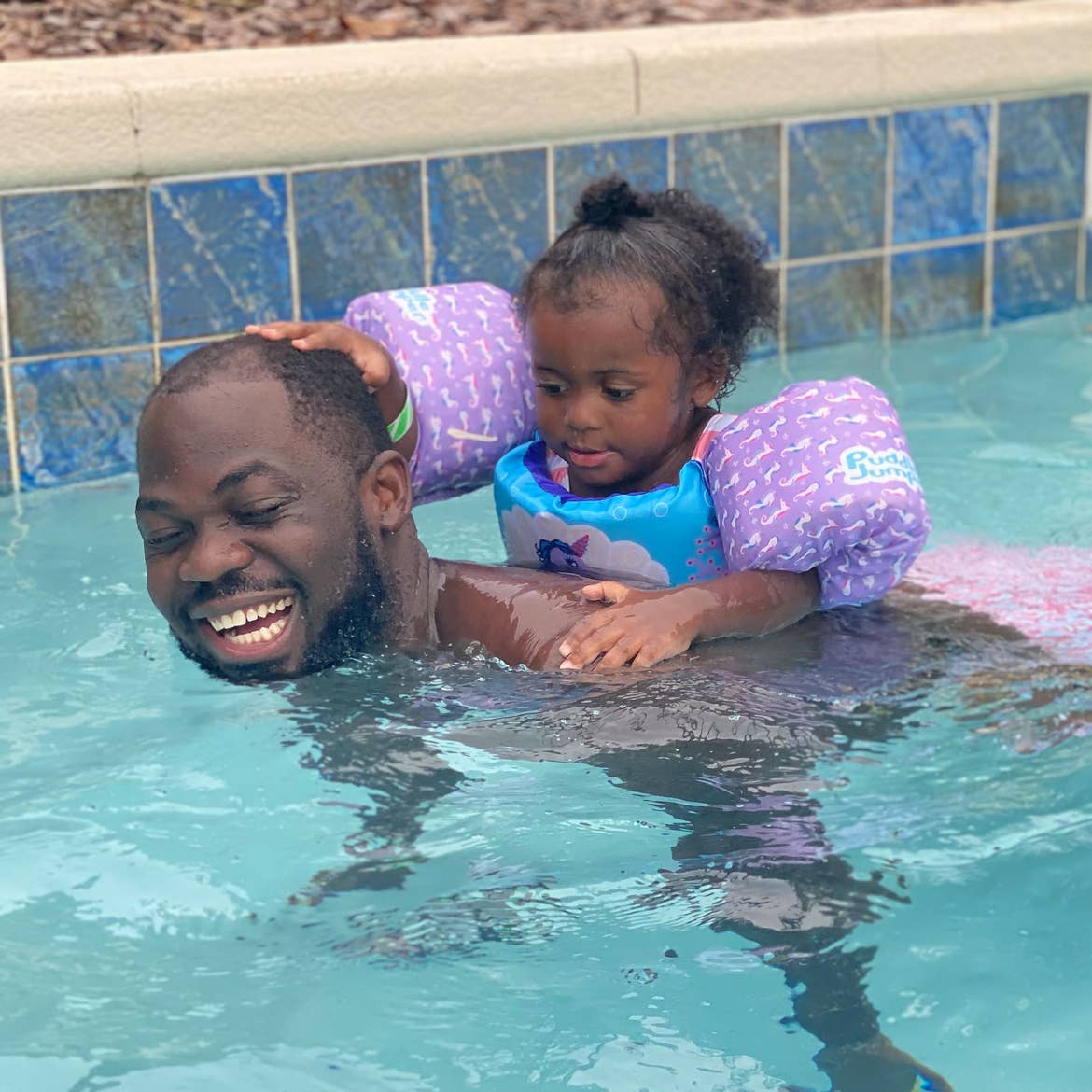 It was the perfect space to hang out because it wasn't crowded, and everyone was socially distanced and not hanging out in one spot. The pool area also had a slide that was available for the kids to go down. Alyssa wasn't quite tall enough, so she did not get on, which was so sad, but all the kids we saw had a blast going down it.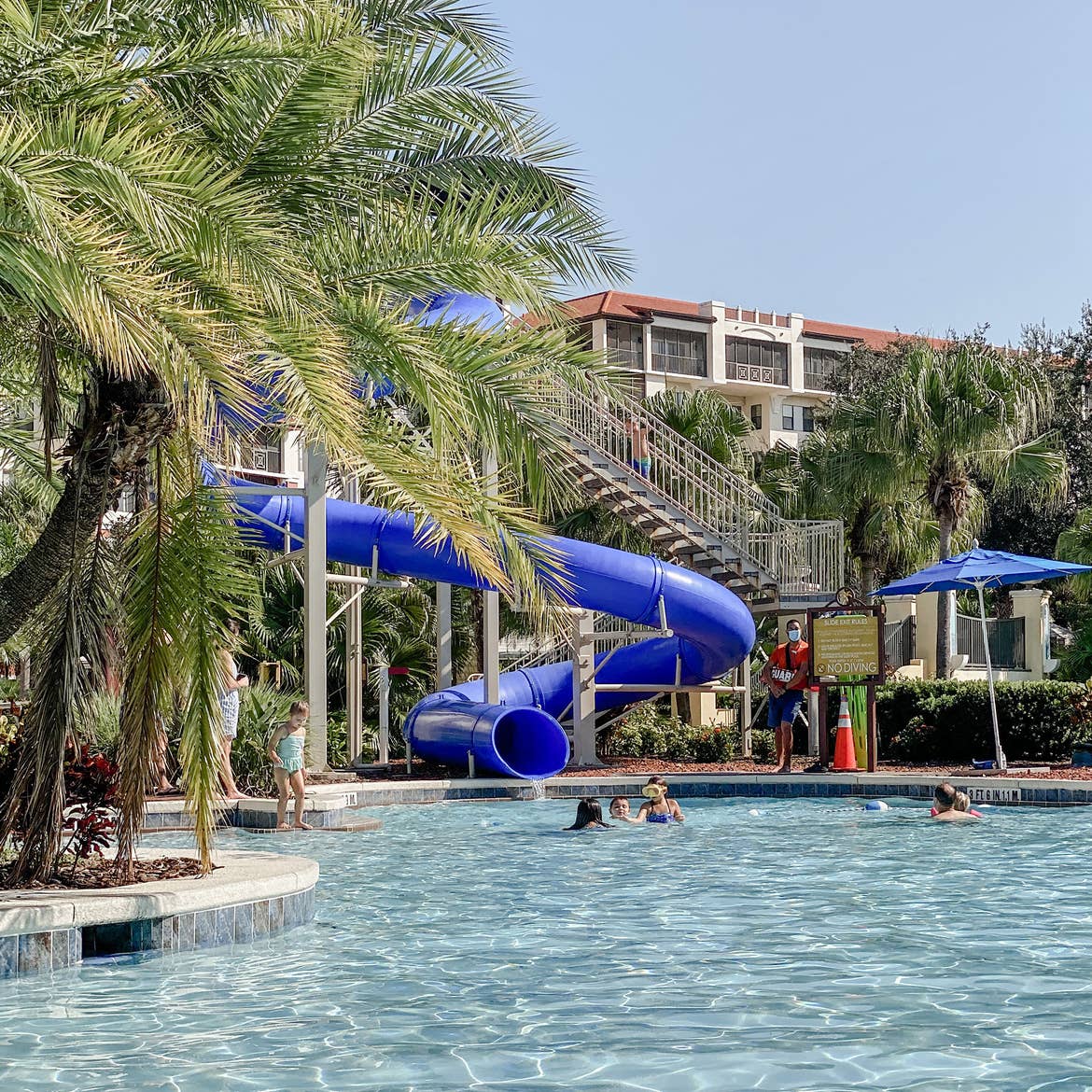 Exploring the Many Things to Do in Orlando
As much as we loved our resort, who doesn't like to explore the town when they're on vacation?! I love to eat out and being on a workcation screams "enjoy the town" to this mama!

One of my favorite places in Orlando is Disney Springs, and the variety of different things you can do there. Orange Lake Resort was just 20 minutes away from Disney Springs, so we went to enjoy my favorite location for my birthday.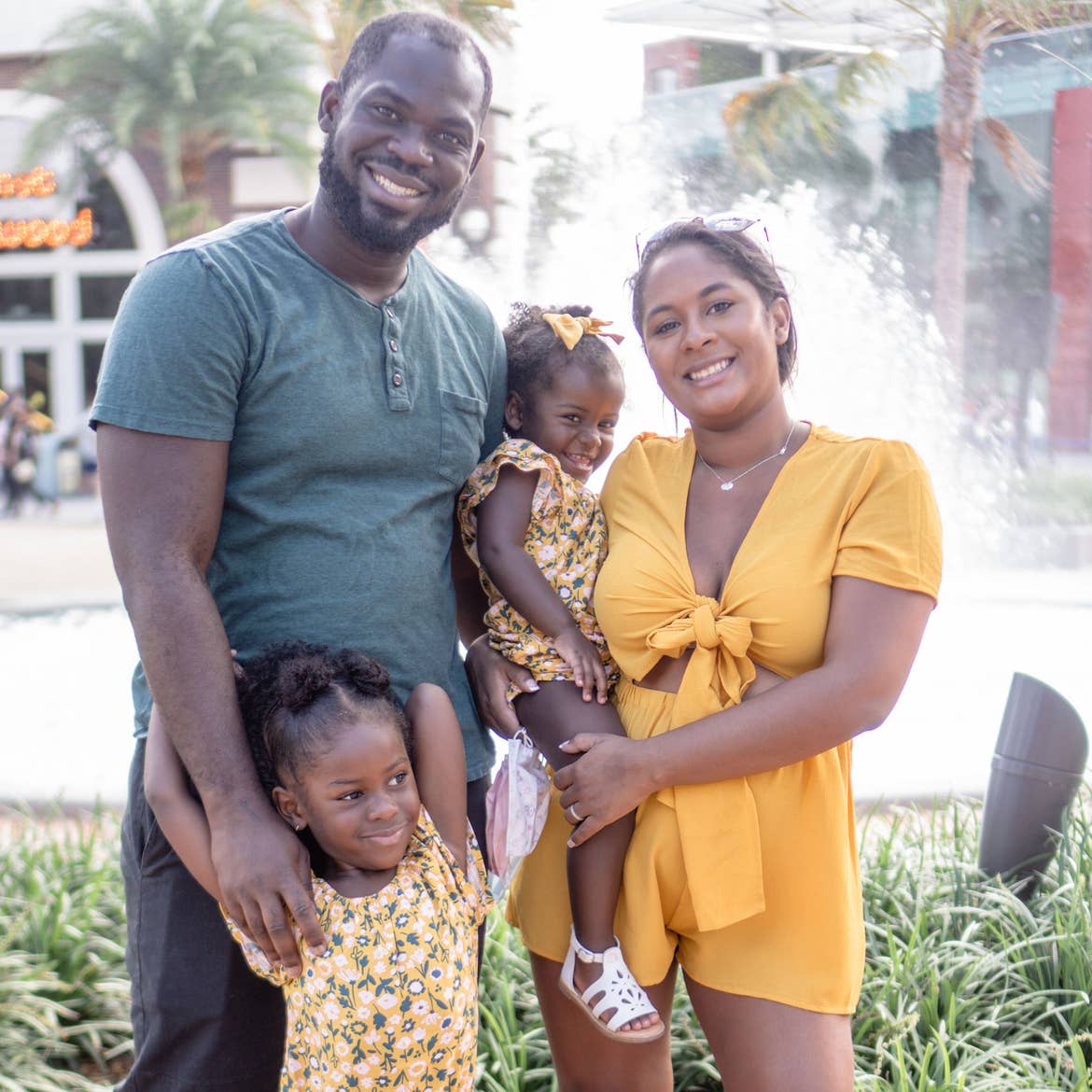 What's Disney Springs like during COVID-19? There's a temperature check right as you walk into the entrance from the various parking garages. There's also a mandatory mask rule, hand sanitizers, a variety of dining considerations, and social distancing markers to ensure everyone that's entering and enjoying the area can stay as safe as possible.

And if you're going to enjoy food and drinks while you're there (why wouldn't you?), you just need to pick a stationary spot to take your mask off and eat before you continue strolling around. My kids' favorite Disney snack is the popcorn.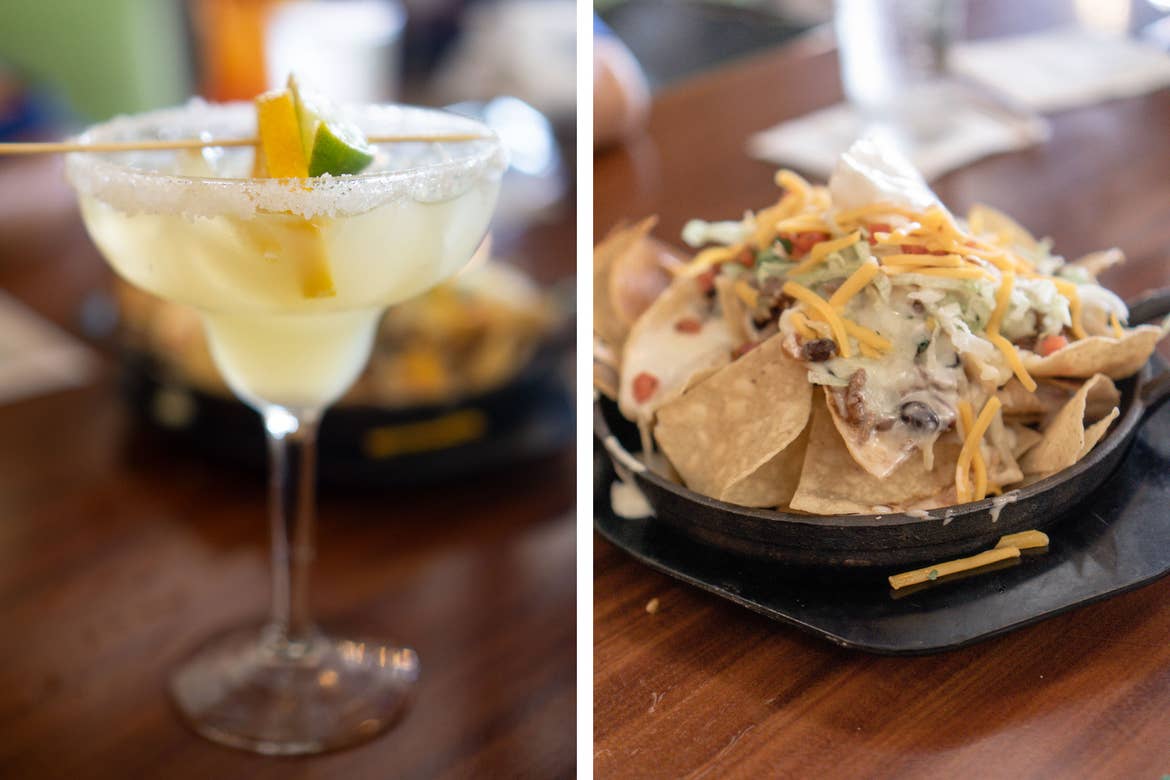 Otherwise, Disney Springs in 2020 is just as magical as always! They have tons of restaurants and you can go bowling or to the movie theater and even enjoy a ride in a hot air balloon!

It doesn't stop there; they also have tons of stores to get you in the shopping mood. You can find anything from clothing and jewelry stores to souvenir shops! We loved our family time at Paradiso 37, my favorite restaurant, which has a variety of foods from the Caribbean.

Venturing out in the afternoons, like we did at Disney Springs, can really add a nice change of scenery to your schoolcation days. Really, it's the same work/life balance we practice all the time … just outside our home and somewhere new, exciting and different. And it gives the kids—and yes, mom and dad—something to really look forward to each day once classwork is done.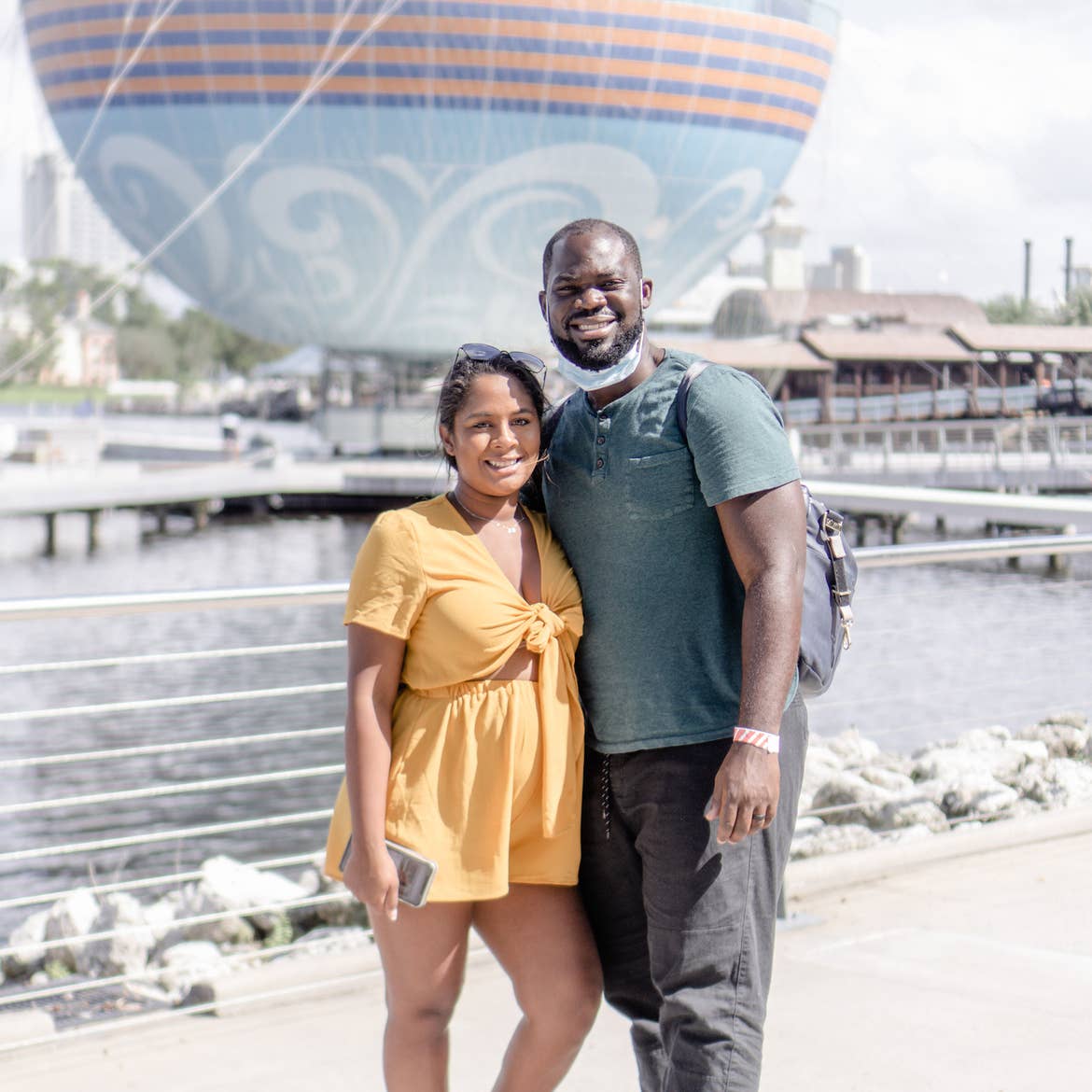 Is a work or schoolcation getaway right for your family?
All in all, our school/workcation was one for the books and something we truly needed! It felt amazing to celebrate one another in the best way possible, at a resort taking the precautions needed to keep their guests safe.

If you've been thinking about going on a little getaway, do it! Personally, I'd 100% do another one with Holiday Inn Club Vacations®. We had a spacious villa to spread out for all our various office needs, while the rest of the family was able to sleep or play. The Wi-Fi was also strong (yes, that's key!), and when our work was done each day, we had so much fun at the pools and lazy river and celebrating all our birthdays!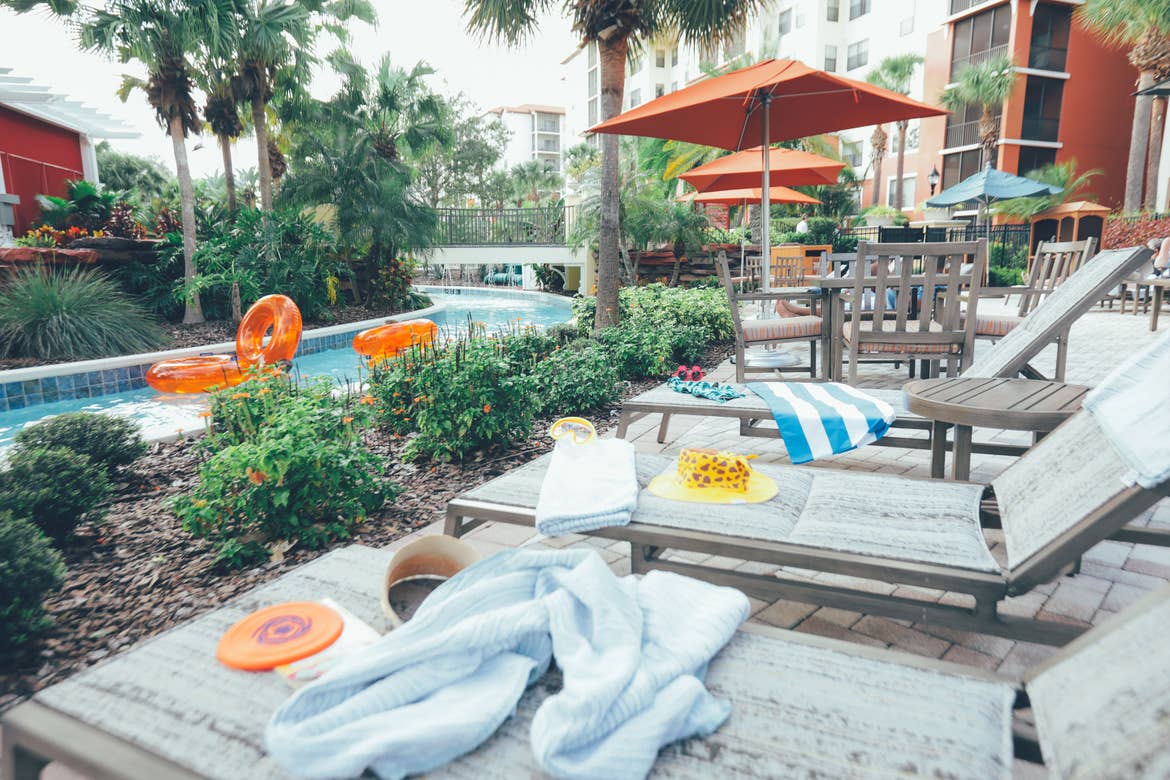 Whatever you decide to do or wherever you decide to go, take the time to decompress, enjoy your life, plan all the precautions you know your family needs, pack a bag and go!


Our guest bloggers are compensated for their writing contributions and honest opinions.

All information is subject to change. This article is a curated guide and is neither sponsored nor considered an official endorsement. Please be sure to check information directly with any/all tours, guides or companies for the most up-to-date and direct details.