Angelica Kajiwara
Recently named one of the top 2021 family travel blogs and mom blogger in DC, Angelica Kajiwara, her husband, her mom and three kids are always up for an adventure! Whether it's a family road trip in their RV, a weekend away at the newest family destination or a Tuesday at their scenic home on Lookout Mountain, this fun-loving family shares the best, the real and the silliness of it all. Her roll-with-it attitude of, "If we can do it, you can do it" makes her blog a must-read (and her Instagram a must-follow).
Instagram
Facebook
Twitter
Website
Homeschooling while traveling, distance learning and virtual learning are the "new normal" for many of us. No in-person school schedule means a whole new world of travel and education just opened up, and I am here for it.

Keep reading to figure out how to make school and travel mix. Spoiler: It's a lot of fun!


1. Learn about the places you visit.
My favorite option to turn any travel experience into a learning experience is a unit study, which is an overview of a specific topic or theme that incorporates multiple subjects. These short and focused units allow students to focus on one destination and learn about the history, science, culture and overall background of it.

You can easily create your own or search for options online. A few favorites I've done with my kids include: Theodore Roosevelt Island in Washington, D.C. and Monocacy Aqueduct in Maryland.

Both units covered the history of the areas, science related to critters, creatures and local plants, and a little physical education because we hiked both places together.

We really enjoy the Junior Ranger programs available at national parks and other federal lands, too. Everything you need to learn about the park is available at the visitor center or to download online. Your child can complete the age-appropriate activities and receive a badge from the ranger on duty (or by mail).

If you'd like to create a unit study and prefer to stay outdoors, this Hike and Learn template is a great place to start. Simply fill in each section (most of the information is available online or at the visitor centers). Let your kids study a different element each day before you arrive.

Then take a family hike together to see what you learned. It's such a great way to bring the learning on the road experience full circle, and you can customize the info for any age.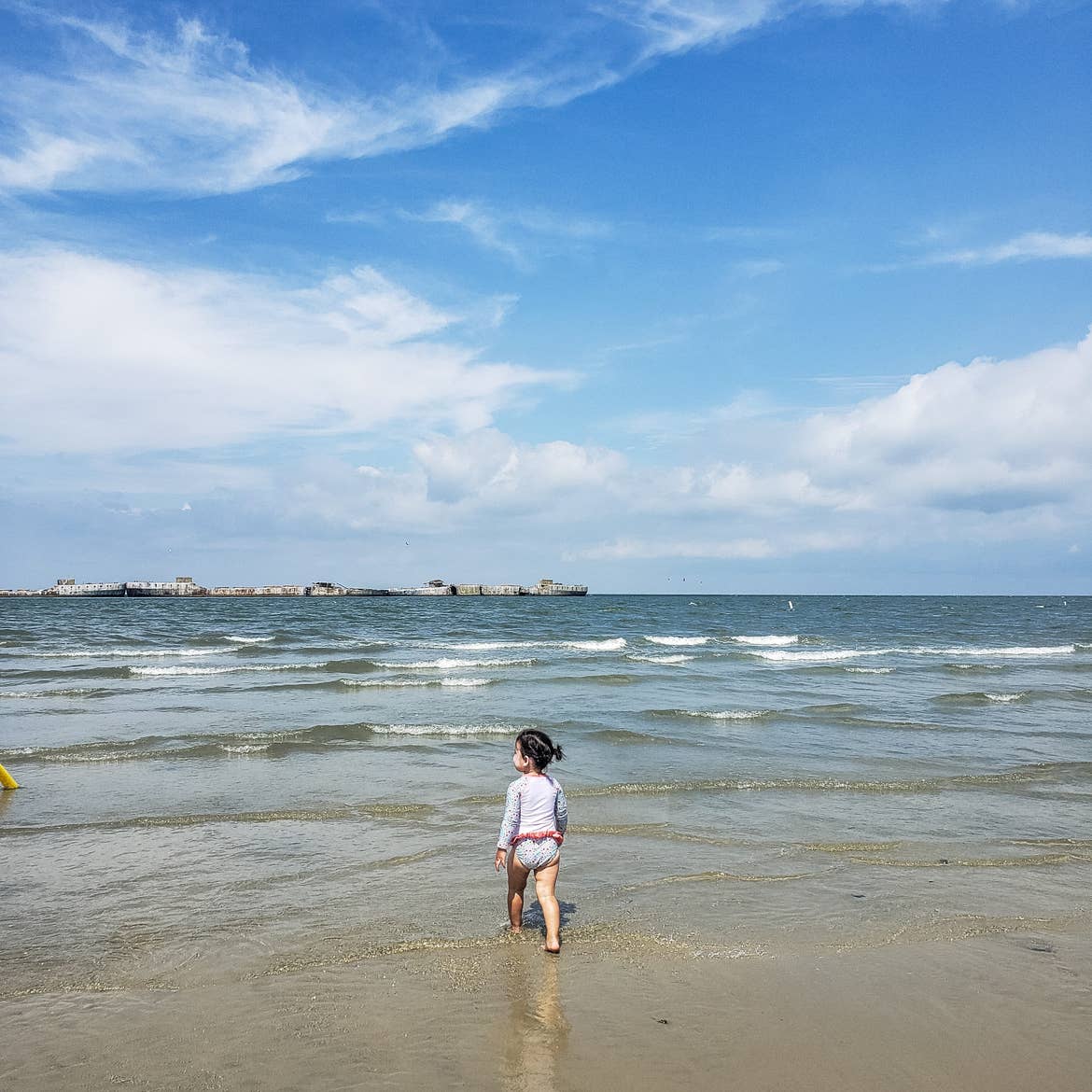 The Concrete Fleet


2. Turn everyday life into a lesson.
Do you need to put those beach towels away? Fold them in half and then in thirds, and you've got a fractions lesson ready to go.

Does your resort have a kitchen? Get everyone involved in measuring and counting … then you can check off math and kitchen science for the day.

Some of the best learning happens while your life is happening around you. It doesn't all have to come from a worksheet. Getting those everyday things done might take a little longer when they become a lesson, but it frees up more time for fun later.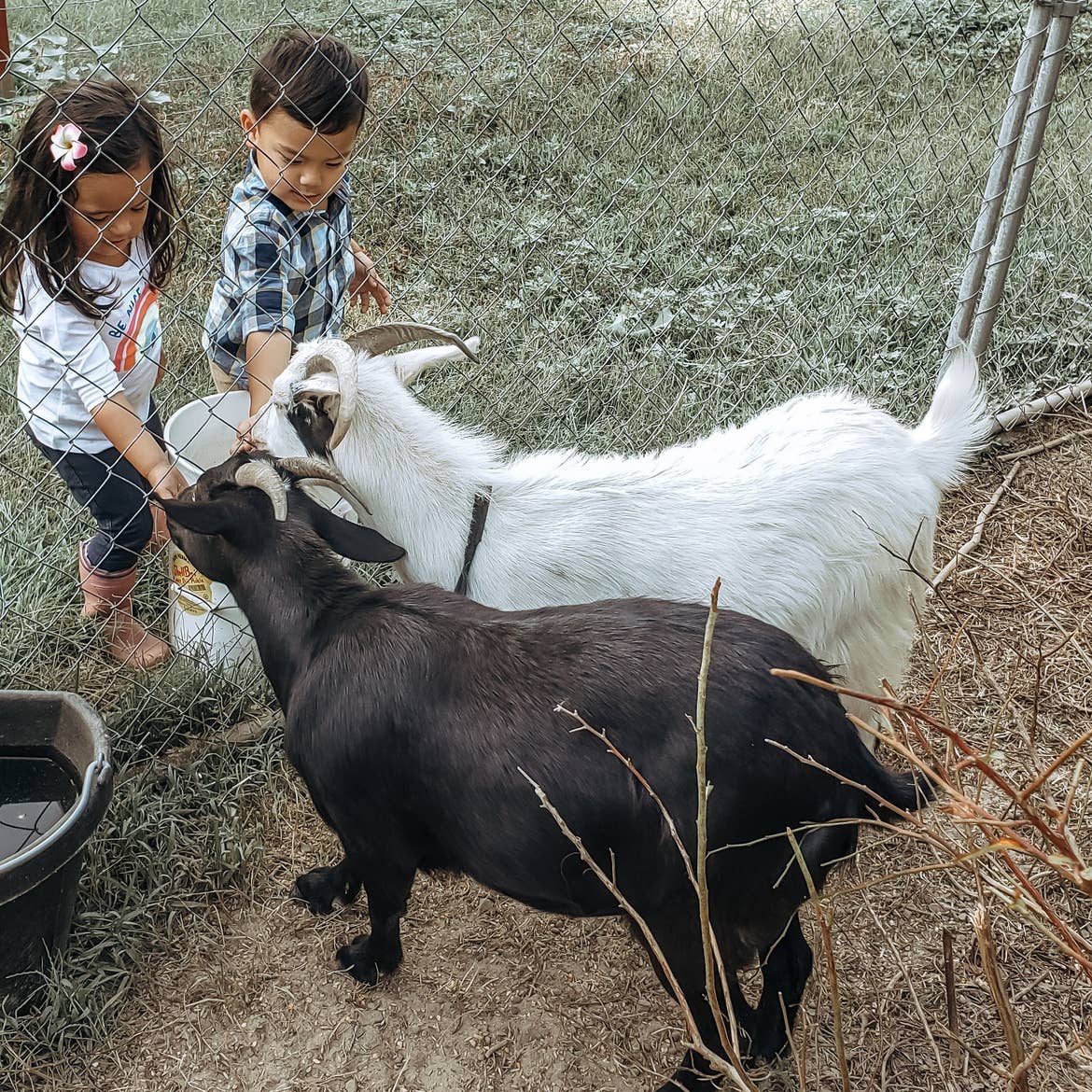 All about animals on the farm


3. Whistle while you work (or travel).
YouTube is an excellent resource for fun learning ideas. We love to find songs that help us with our memory work.

We're actually working on states and capitals right now, and there are tons of fun songs to help us master all that information together.

Turn the tunes on in the car, and you'll have an easy option to pass the time on a long family road trip. Car time doesn't have to be downtime. Learning can happen in between destinations, too.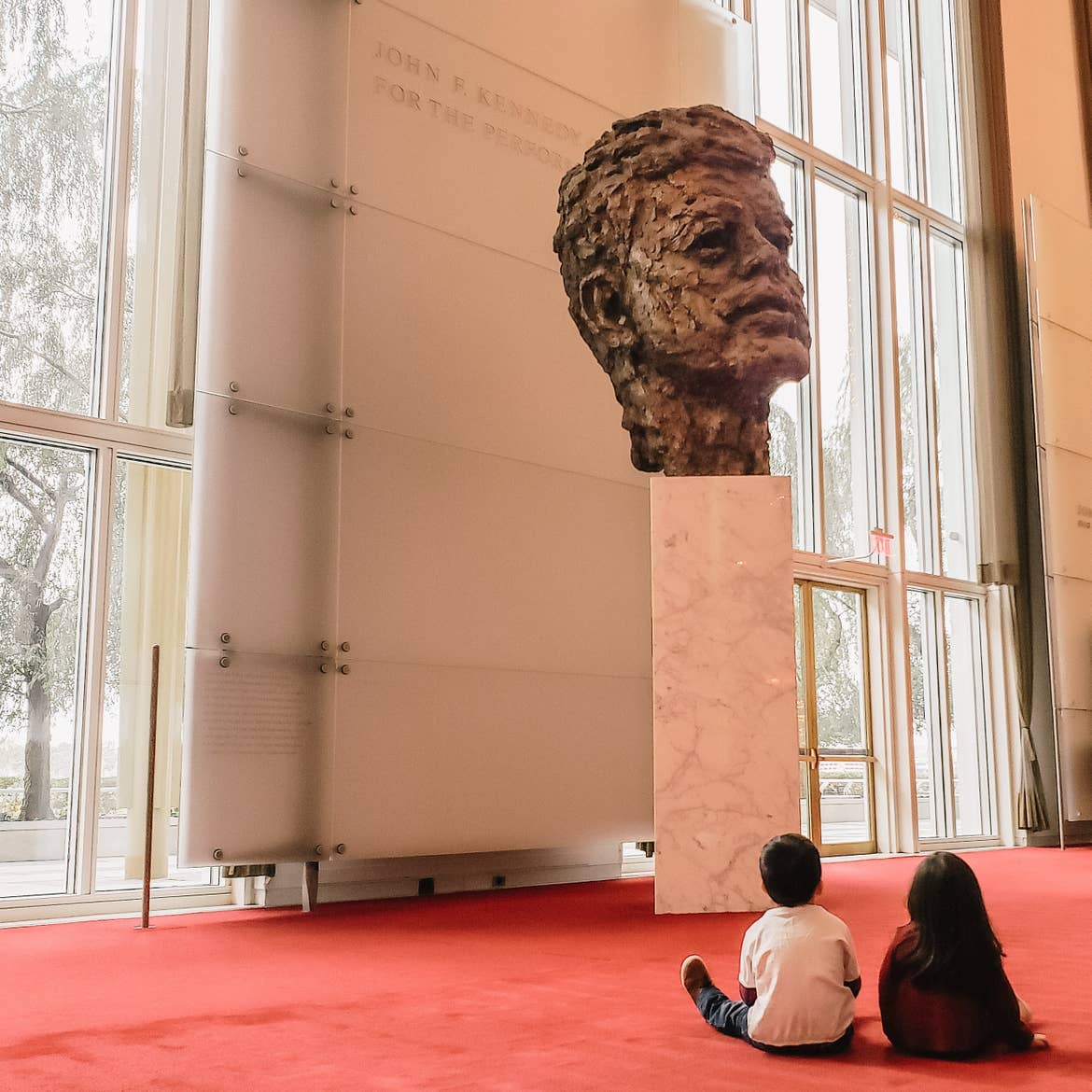 Music history at the Kennedy Center


4. Be flexible.
For many Type A parents, this is a tough one, but it's a must on the road. Tires go flat. Traffic backs up for miles and miles. Potty breaks, lunch breaks and stretch breaks will turn your itinerary into a piece of paper for the recycling bin.

Travel is unpredictable, and you'll drive yourself (and your family) a little crazy if you can't be flexible. School might happen on a Saturday. That last worksheet might get done after dinner.

It is OK. Find a rhythm that works for you and go with it.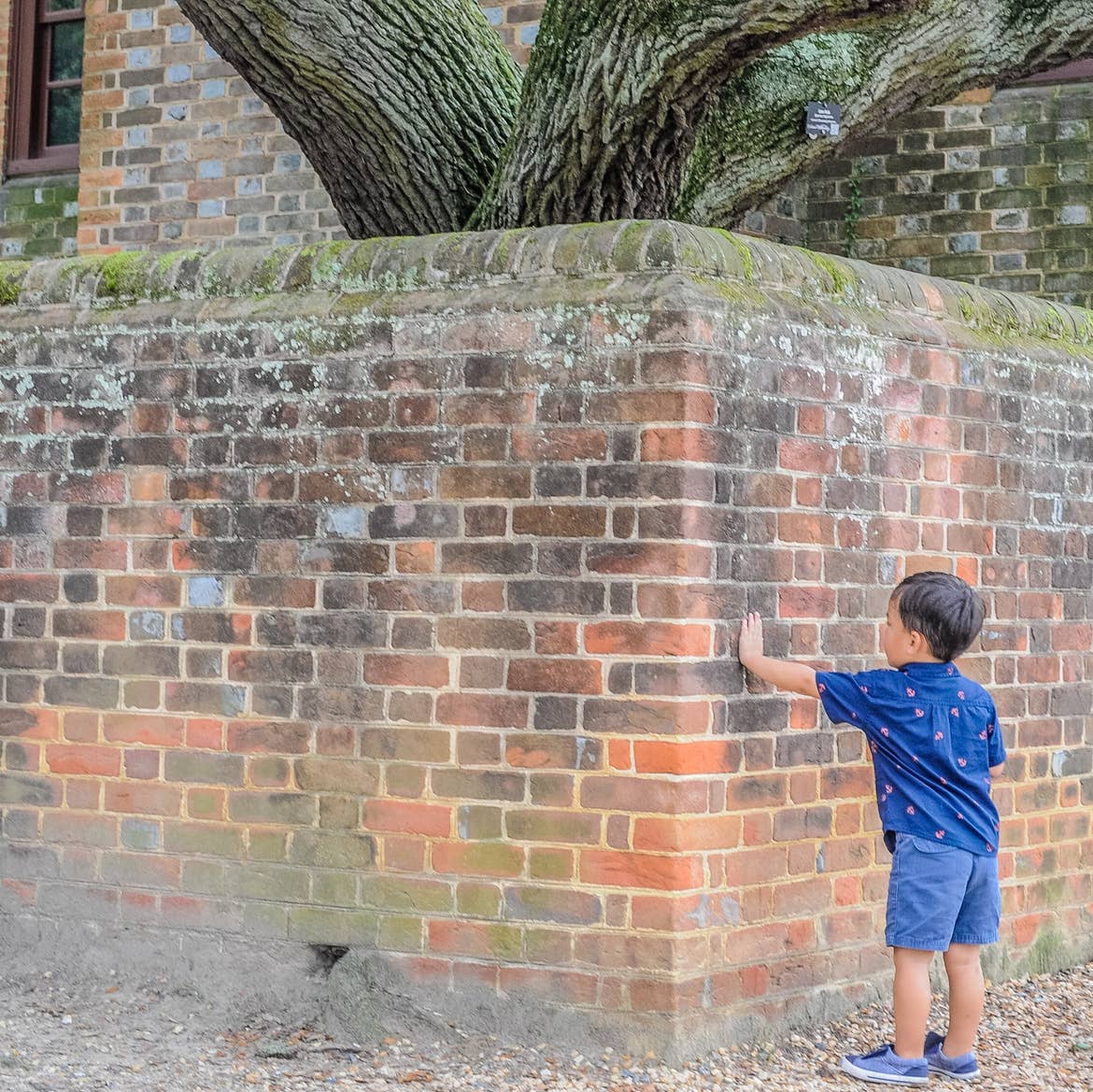 Touching history in Williamsburg


5. Plan a 4-day schedule.
I realize this is pretty specific, but I promise it works. Plan to fit school into four days a week when you're on the road. You might need that extra travel day or just a day to relax and have fun together.

If you've decided to work through a unit study, the fifth day of the week will be all about the cool place you've been studying together. If your kids schedule their school work, it helps to let them know what's coming up that week so they can plan and finish everything on time.

(And if the kids are in virtual school and you're taking a schoolcation, plan your family adventures for the afternoons and weekends.)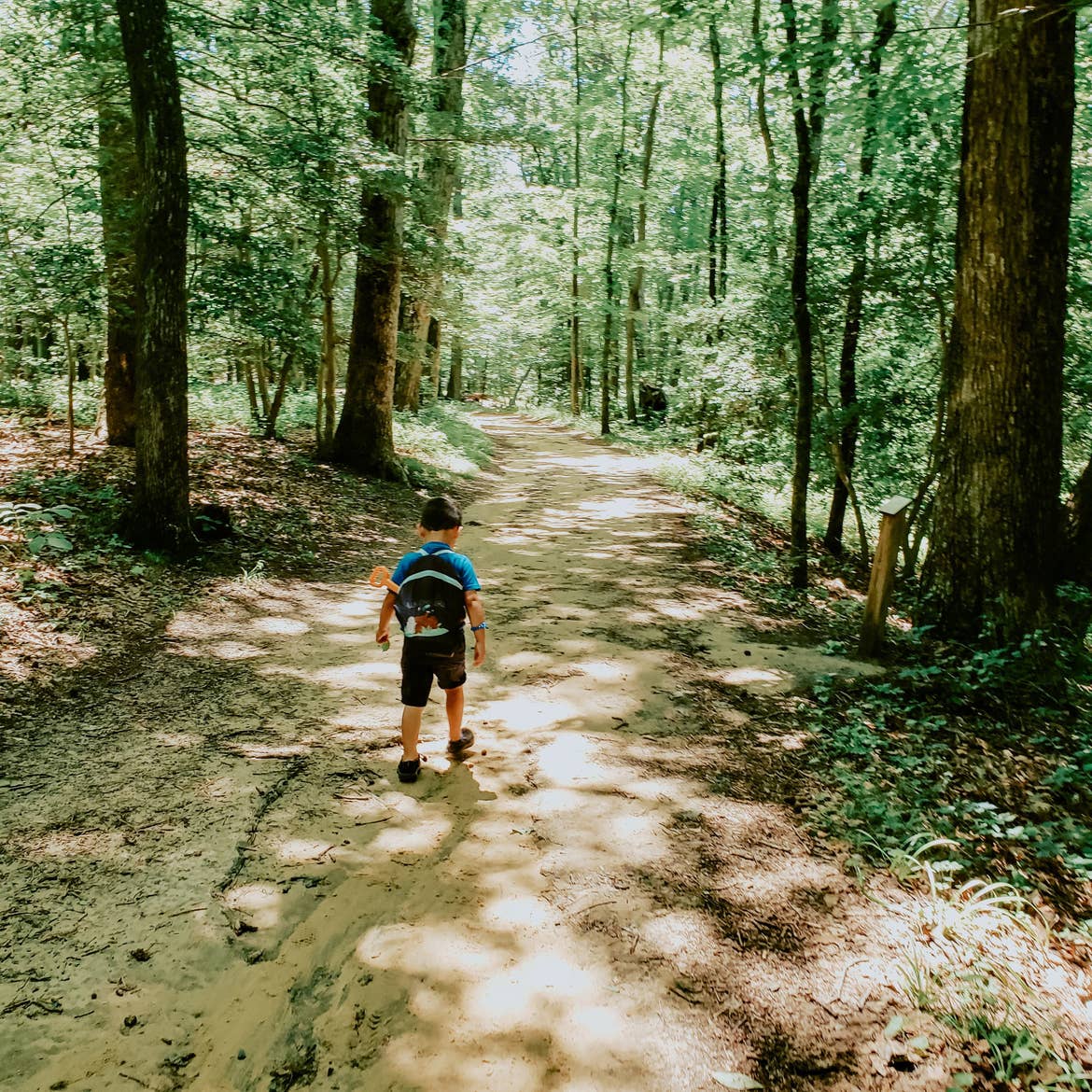 Always learning on the trail


6. Take school outside.
No one wants to sit around a hotel table when they could be outside exploring! Grab your books and computer and add some Vitamin D to the school day.

Picnic tables, blankets on the ground, and pretty much anywhere that nature is the only distraction, make for an excellent classroom.

We often find new learning ideas when we're outside, too. My son finds new bugs, or my daughter falls in love with a beautiful flower, and I try to turn those interests into learning opportunities.

It's funny; my oldest now says that he wants to do a presentation on whatever fun new thing he finds (win!).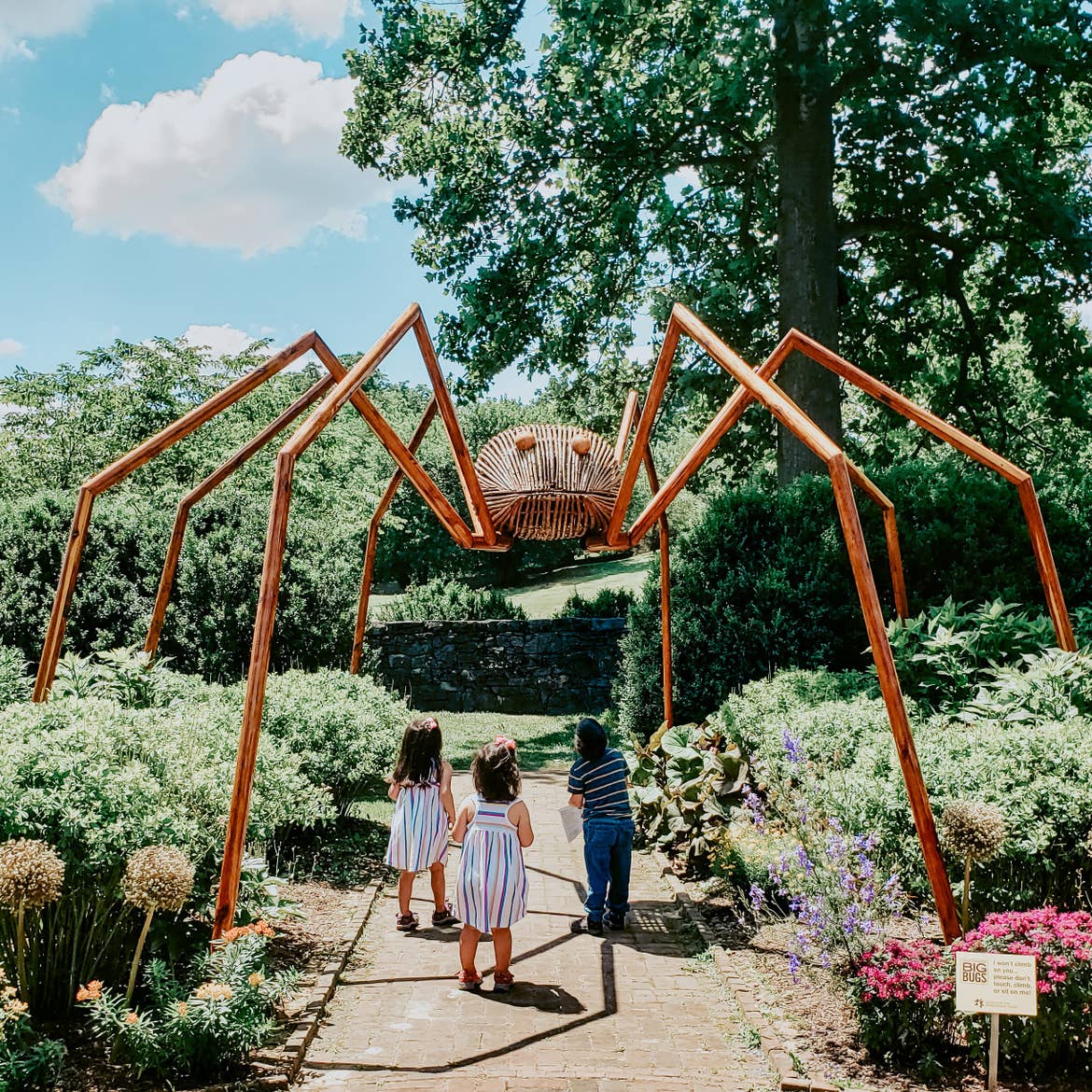 We found big bugs after our bug unit study


7. Pick and choose your screen time.
I'm all for getting through this challenging school year with any and every tool I've got. I know I'm going to need every single one of them.

It isn't easy to pack all the usual school resources when we're on the road. We choose our technology and screen time options wisely and rely on online resources when we can. It helps cut down on the school-related items we have to lug around on a trip.

If you want to limit screen time, audiobooks are a great option. Even the littlest learner can enjoy them without a parent.

They fill the time during long family RV trips or even car rides, too. My son is all about bugs, and he'll listen to a bug-related audiobook for over an hour. It. is. awesome.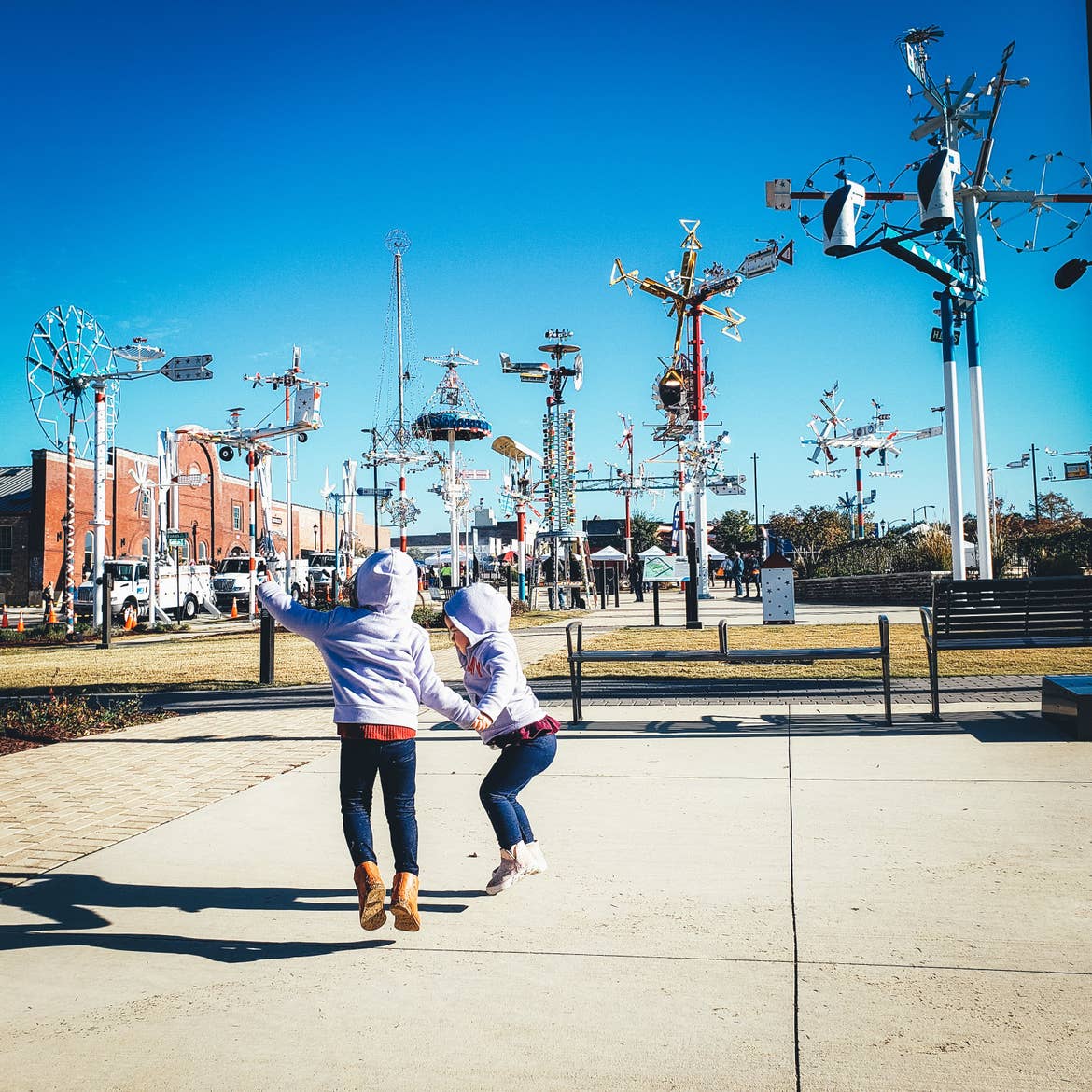 What's a whirligig? We know now.


8. Focus on (and celebrate) unplanned learning.
We're all learning something all the time, and the little sponges we call our kids take it all in. I try to remind myself that the lessons they learn while traveling might not fit nicely into a planned curriculum, but they're still valuable.

When I can, I find a way to add our unplanned learning into our scheduled lessons. It helps me feel like we picked up an added school bonus along the way. Just because it wasn't in your planner in September doesn't mean it can't be in your portfolio in May.

And that's the beauty of learning on the road. It's full of surprises that turn into lessons learned and, even more importantly, those surprises turn into life-long memories for the whole family.


Our guest bloggers are compensated for their writing contributions and honest opinions.