When COVID-19 struck back in March, like many others, my family's upcoming adventures came to a screeching halt.

After three months, we sat down, did our research and decided as a family to safely continue pursuing our travel adventures again during the pandemic.

We had our first experience flying during COVID-19 in May, and I'm here to tell you how it all went.

If you're on the fence about flying during COVID-19, I hope that sharing our story and experiences will be a teeny bit helpful in making the best possible decision for you and your family's travels.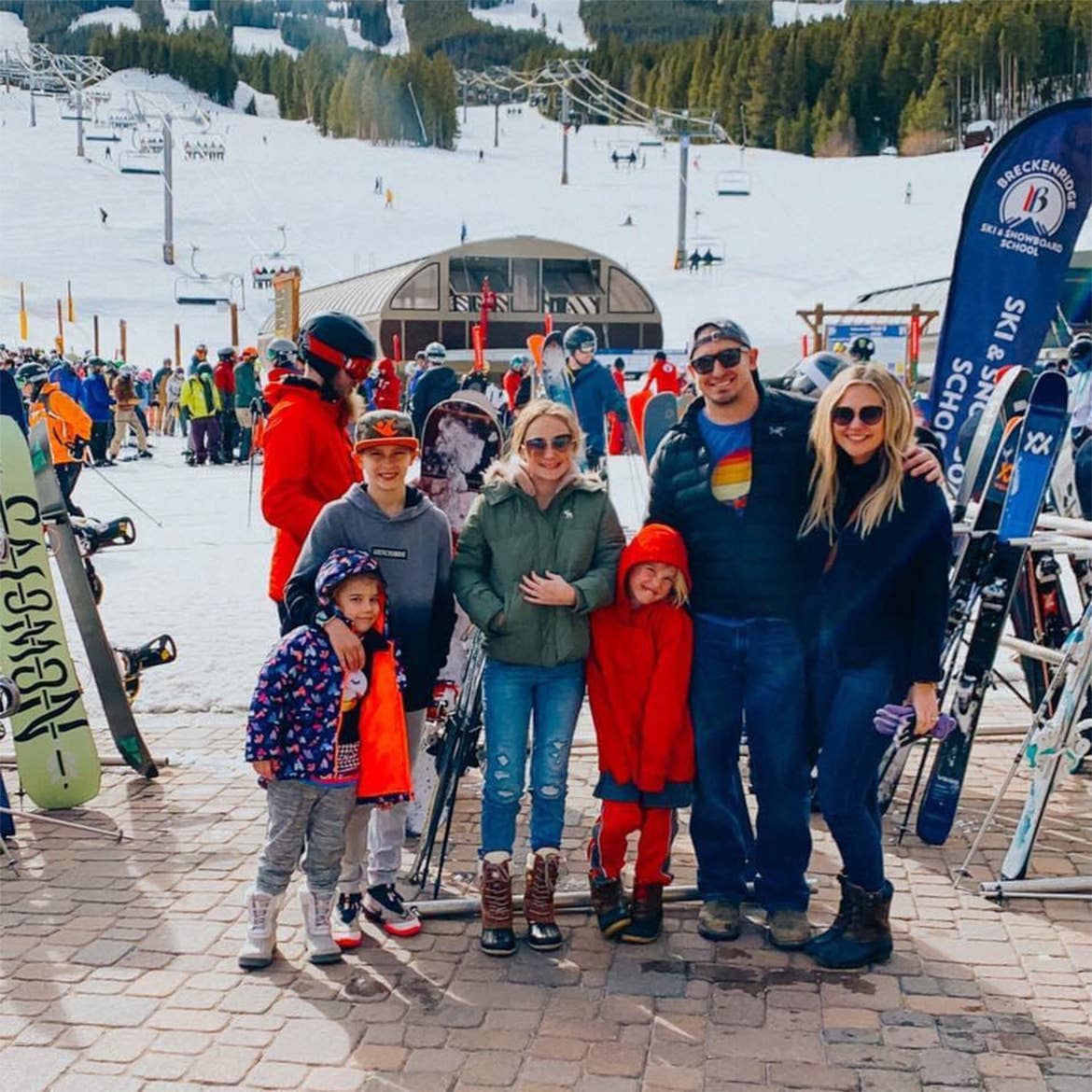 About Me & My Family
Hey there! My name is Ashley and I'm a full-time mama of four (ages 12, 11, 8 and 6) and social media creator with a niche in motherhood and home décor.

(You can check out all our family adventures on our family blog and Instagram.)

When I'm not busy chasing babies, I enjoy a nice glass of iced tea, a DIY project and a Target run.

As a family of six, we love to travel. So when COVID-19 hit in March, our family was extremely disappointed.

But as one of my favorite and ultra-inspiring Instagrammers, Rachel Wolchin says, "If we were meant to stay in one place, we'd have roots instead of feet."


Making the Family Decision to Fly Again
After THREE very long months, we all talked as a family and decided to fly again in May.

We believed it was best for our family to fly with the many air safety protocols in place versus taking a long family road trip with more exposure to gas stations and germs (and backseat arguing).

As a mother, the first thing that came to mind was the health and well-being of my children and how our experience flying during a pandemic might be versus the risks of a long drive.




While it wasn't our typical adventure (and we didn't find ourselves taking a family Disney trip or even going to a sunny beach somewhere on the coast), it was still the best kind of trip in my opinion; a family vacation to visit relatives!

So, our first flight during COVID-19 was to Houston, Texas, to see my parents, siblings and my babies' sweet cousins. I did travel solo with the kids without my husband, Chance, who was working.


Preparing for a Flight During Covid-19
In my opinion, the best thing you can do when flying? Be fully prepared.


Packing & Prepping the Kids
I packed plenty of travel-size disinfectant wipes, hand sanitizer and masks for our crew. I also made sure to speak to each of our children on the importance of keeping our distance and wearing our masks at the airport and in-flight (outside of eating and drinking).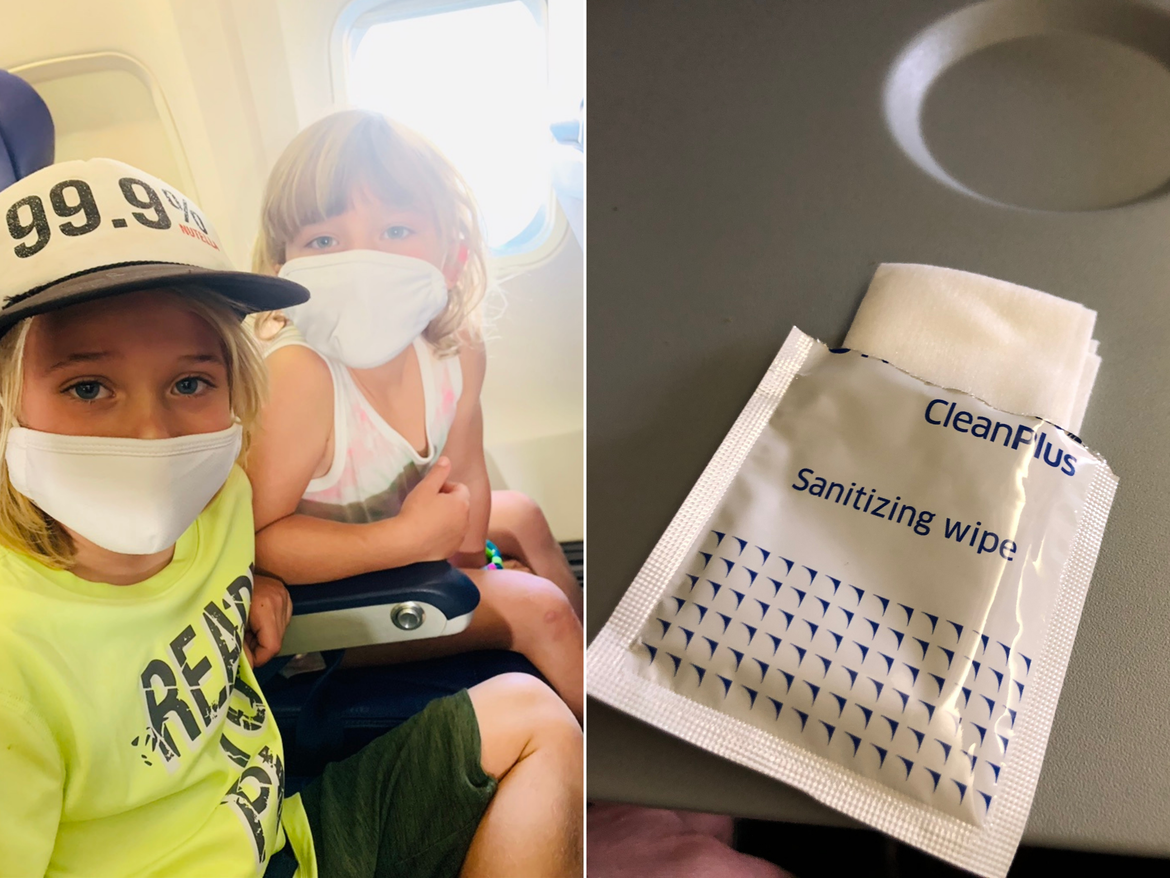 Digital Boarding Passes
I also always check-in the night before a flight and, of course, download our boarding passes to the wallet section in my phone. Even pre-COVID-19, I did this out of convenience, but I'm more thankful now that it's an option, so we can remain as contactless as possible.


Food
We were flying with Southwest, so I looked up their food options online in advance. For safety reasons, the Southwest flight menu was limited to canned water and a bag of pretzels (OR the choice to bring your own snacks).

Since our flight was just a short two hours, I decided to have everyone in my family eat right before takeoff to make sure to fill our bellies before the flight.

This limited the amount of time we'd have to take our masks off during the flight and limited our hand-to-mouth contact with the bags of snacks being handed out, too.


New Airport Safety Measures
We made sure to arrive the full two hours before our scheduled flight since I wasn't sure what to expect with all the new airport safety measures and "new normal." I was surprised to see the crowds were much larger than what I had pictured in my mind.

We live near Denver, Colorado, so we flew out of DIA which is one of the largest U.S airports. Even though the crowds were larger than I expected, the staff made sure lines still flowed safely, efficiently and effectively.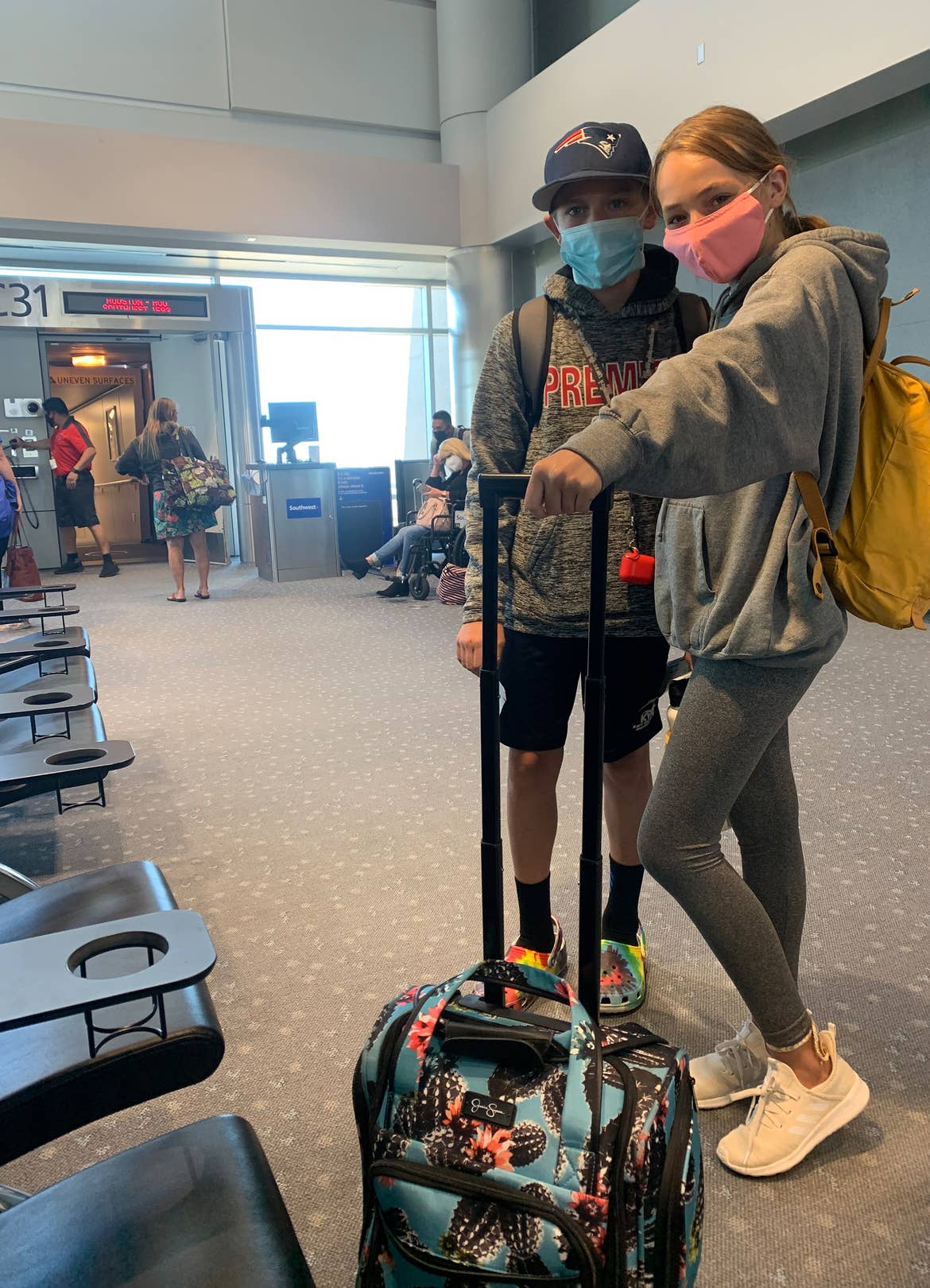 Going Through Security
The first big change I noticed at airport security was that we had to open up our own bags on the security conveyer belt to limit the amount of TSA hands (with gloves) that were being placed on our belongings.

And would you believe that TSA randomly chose our sweet eight-year-old for extra screening? Which meant having to search ALL of our bags?! Did I mention this was before 7 a.m. and I was in the airport with my children, alone?

They searched each bag with a fresh, new pair of gloves, and though this added a few minutes to the standard procedure, I was impressed with the thorough safety measures being taken during COVID-19. This exceptional customer service ensured not only our safety but also this mama's peace of mind.


Hand Sanitizing Stations
As we made our way to the tram station, we immediately noticed the influx in hand sanitizer stations near all the elevators, restrooms and entrance doors. Before getting on and off each trip on the tram, we saw a sanitizing station there for us to quickly clean our hands before moving on.

You'd be surprised at what kids can find to touch during a brief walk through the airport, so this is one safety measure I was really happy to see implemented and would be even happier to see stay.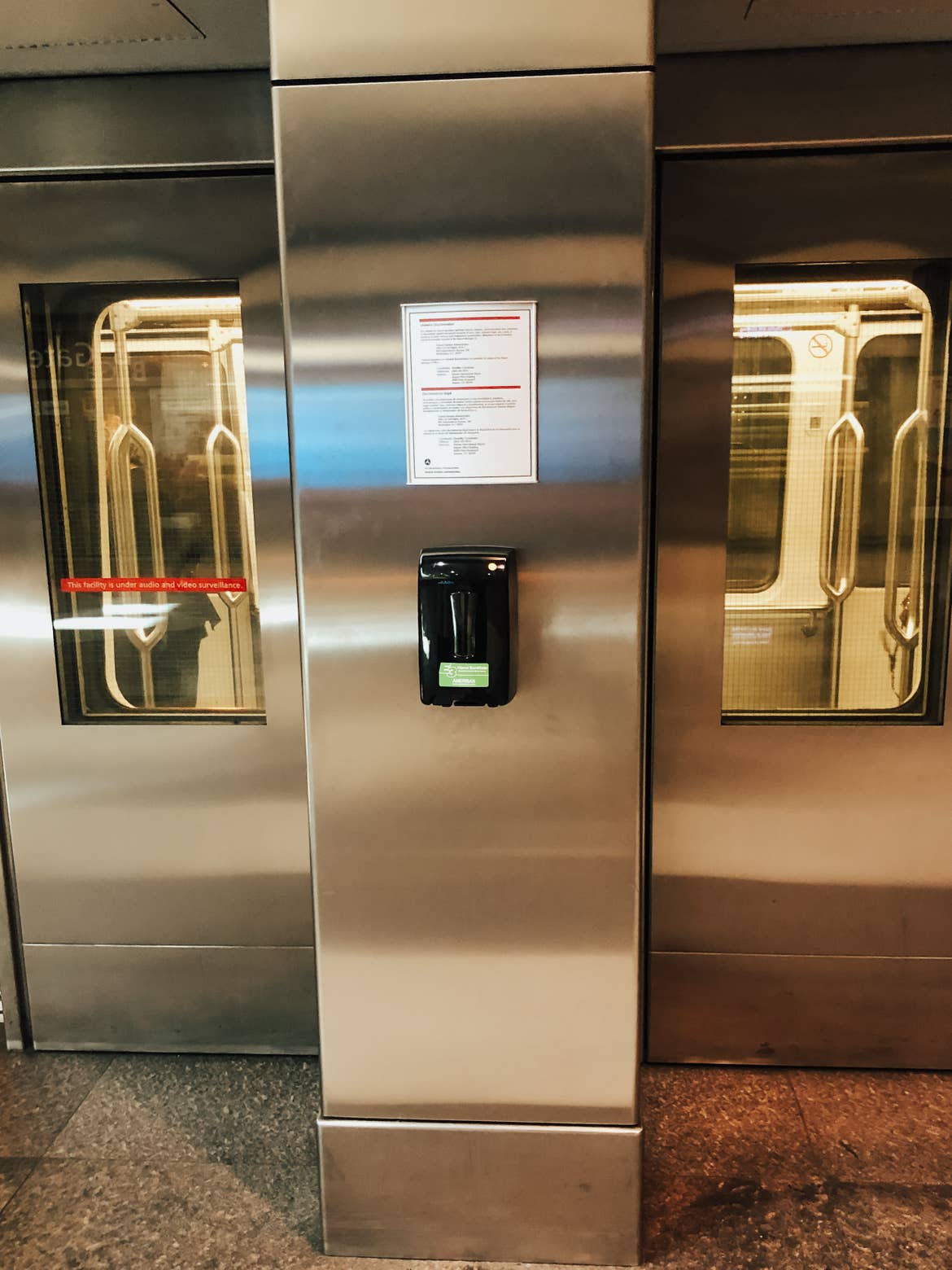 Hand sanitizer by the airport tram


Cleaning Measures
I also saw that the airport staff was frequently busy cleaning windows, door handles and any small crevices to ensure top-notch cleanliness.


Time to Board
On Southwest, the lines for boarding were limited to 10 passengers per line with two lines for each boarding group. This was another safety measure that helped maintain social distancing and, honestly, I wish this would have taken effect prior to COVID-19.

I hope they keep this new boarding procedure for years to come, too! The smaller passenger limit allowed us the chance to board, get all our belongings put away, take a breath and still have time to get everyone comfortable (without a suitcase trailing our heels).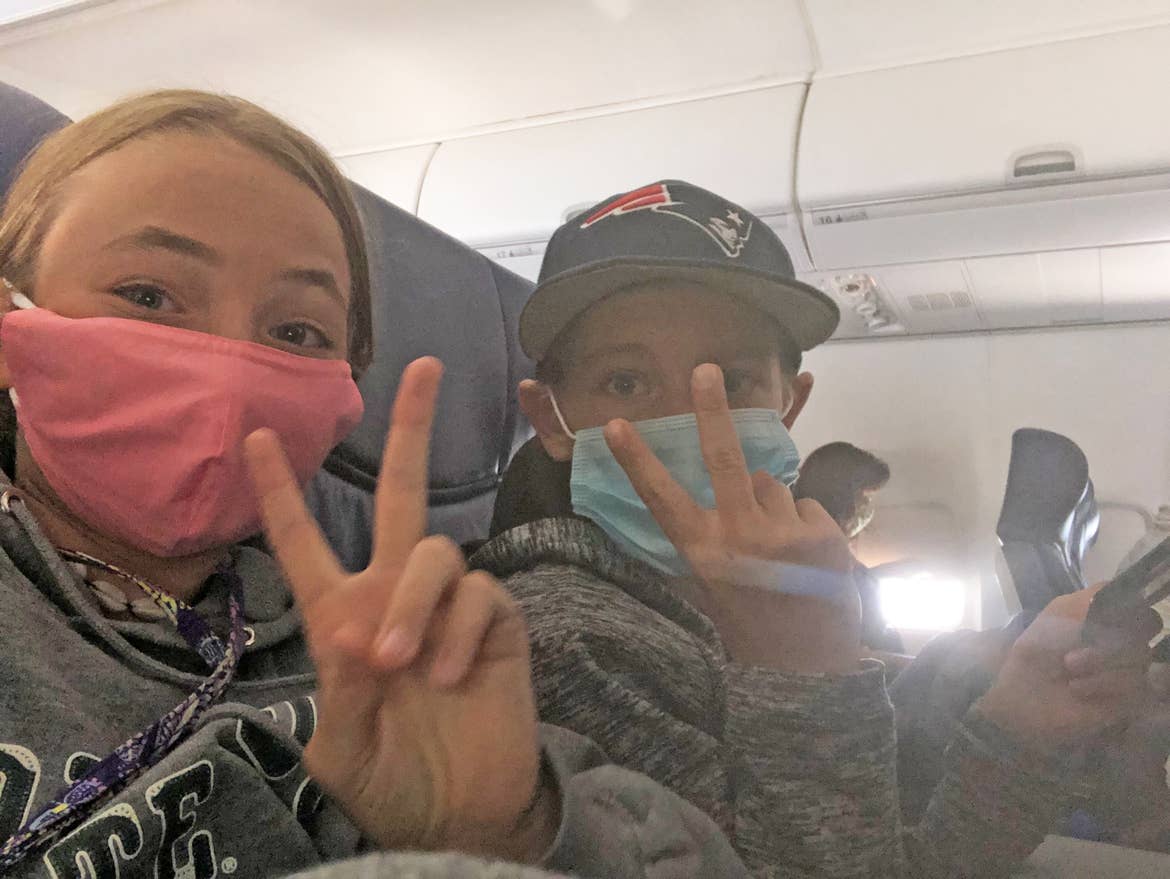 We were seated with our family group and noticed that all parties were seated together with rows or additional seats in between passengers outside of your group.

Wearing masks was mandatory during the entire duration of the flight outside any eating or drinking. (I didn't notice anyone not wearing a mask the whole time, thankfully.)

My children did their usual tic tac toe, coloring and screen time with little-to-no complaining of the masks on their faces (phew!).

The flight attendants remained friendly and helpful, checking in on this exhausted mama flying solo with her babies. The captain even called my children to the front before take-off to peek inside his "secret station," and it was nice to see the kindness and cheerfulness on board hadn't changed despite COVID-19.

This really helped ease any anxiousness my kids were experiencing and was a really pleasant start to our two-hour flight. When we landed, the kids yelled, "TOUCHDOWN!" with pure joy across their faces!


More About Our Family's Flying Experiences During/Post COVID-19
Since that first flight to Houston, our family has had many, many more!


My husband, Chance, alone has traveled for work at least another 10 times, and each experience has remained about the same. He's continued to talk to me about the cleanliness of the different airports, individual planes and hygiene stations set up throughout.

With so many effective safety measures in place, thankfully Chance has continued to remain healthy regardless of the airport location or company he's flown with, and I've continued to remain at peace with our decision to fly as a family whether it's work-related, a trip to see family or an upcoming adventure.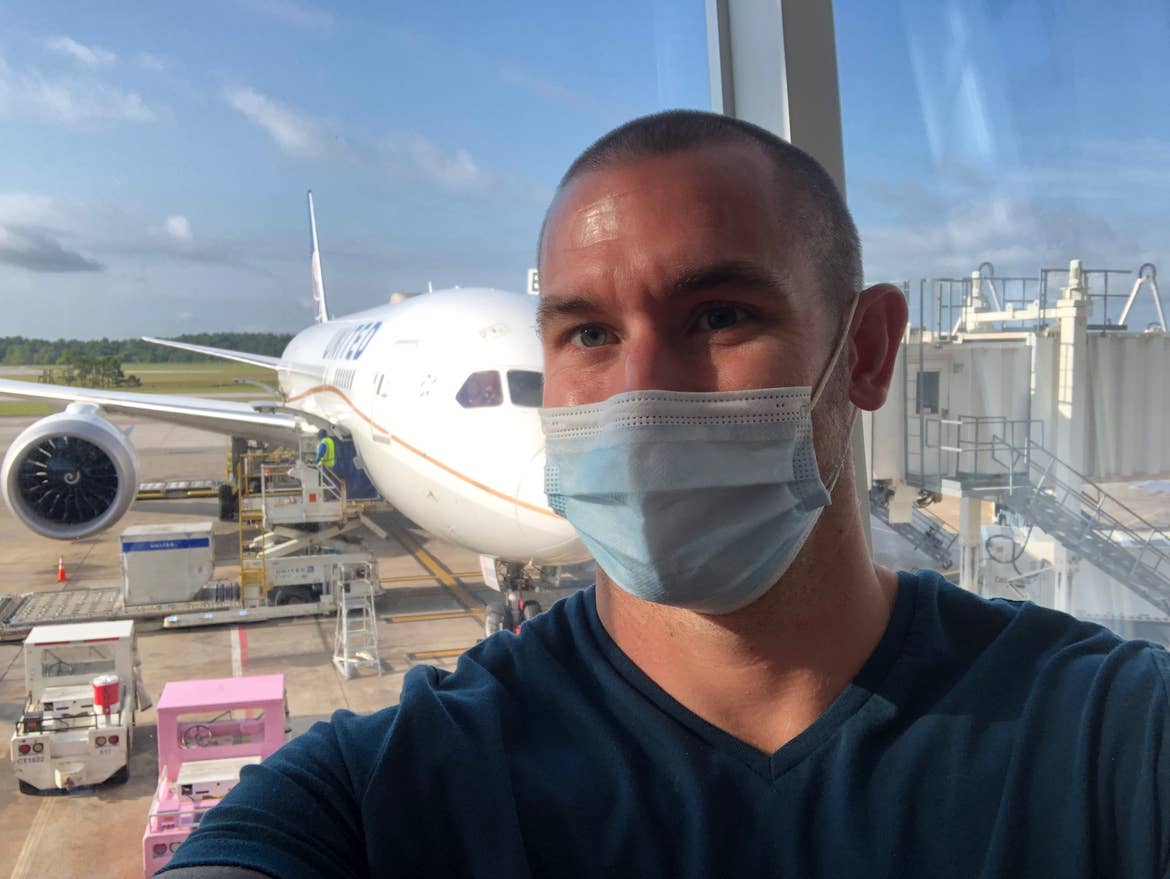 Our oldest son is part of a blended family and frequently travels back and forth between two states to see both parents and siblings. Though he was traveling alone before COVID-19, we needed to make sure he was safe during these times, so we sent him with all the essentials; masks, sanitizing wipes and disinfectant spray.

We also talked to him about the importance of wiping down his seat, tray table and keeping his mask on at all times. As a responsible eleven-year-old, he understood and has complied with each flight to ensure he remains healthy and safe.

With all of his flights during COVID-19, he's been seated alone in a middle seat to maintain social distancing and extra safety measures.

We've felt confident in our decision to fly him back and forth so frequently and have thoroughly been impressed with the experience on and off the plane each and every time.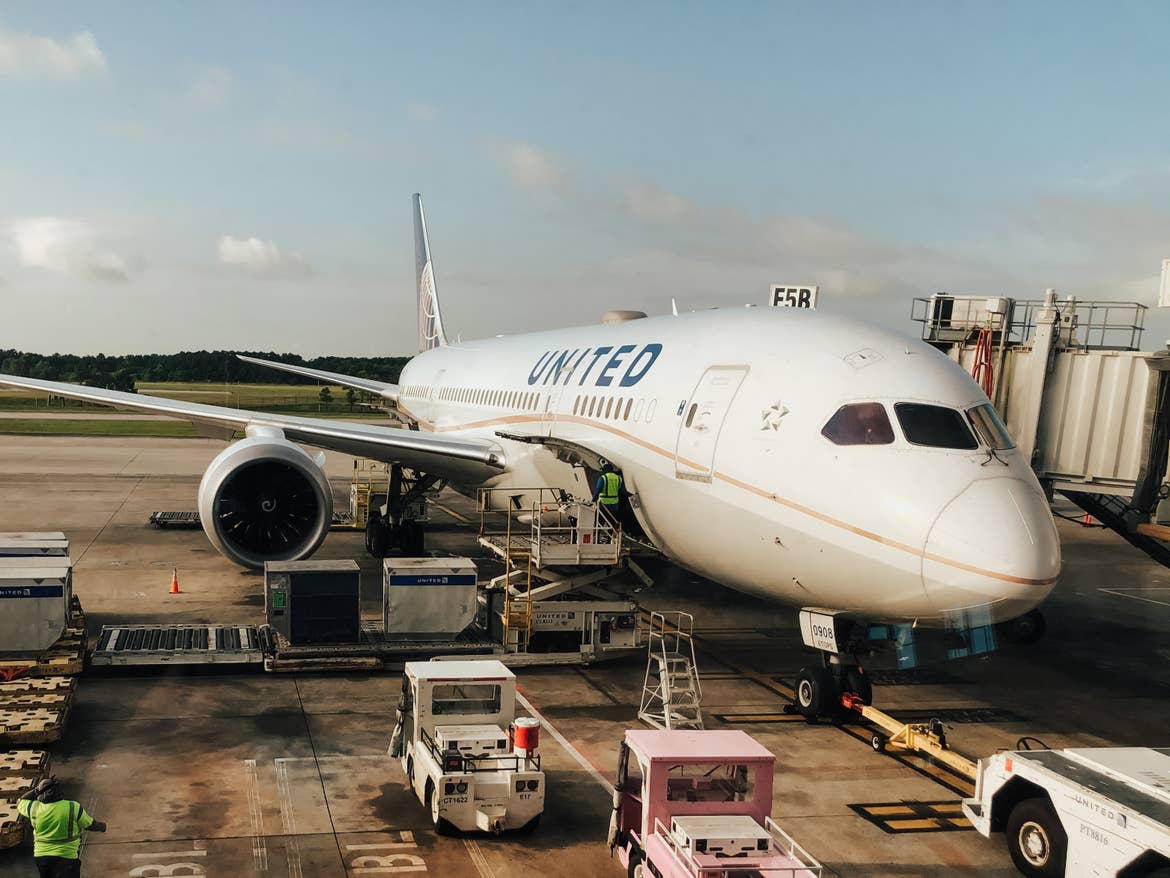 Though 2020 has been a roller coaster for us all, I still want to embrace the time we're given and make memories that last a lifetime. Teaching our kids to be brave, adapt to change and continue to thrive in situational stress is a life-long lesson that will help them overcome obstacles and achieve great things for the many adventures that lie ahead.

I've shared the importance of mask-wearing, good hygiene and travel-size sanitary packs with family, friends and followers to help ensure their flight experiences are just as safe and comfortable as ours have been.

The only question now is: "Where will our next adventure take us?"

Our guest bloggers are compensated for their writing contributions and honest opinions.