Hi, my name is Mia. I am a wife, mother of three, photographer, and content creator. My husband James is my better half, and our three children Grey (7 years), Roux (3 years), and Poppy Bleu (2 years), are the real inspiration (and personalities) behind everything that I share on our family blog and Instagram.

We love creating memories together as a family and one of the ways that we have been able to do that over the years is by taking trips together.

This year has been a particularly exciting one, as we have embarked on a few fun family vacations, like our first-ever Disney Cruise, visiting all four theme parks on our super fun Disney vacation and … our visit to the beautiful Holiday Inn Club Vacations® at Orange Lake Resort in Orlando, Florida!

(Editor's Note: This trip took place prior to COVID-19.)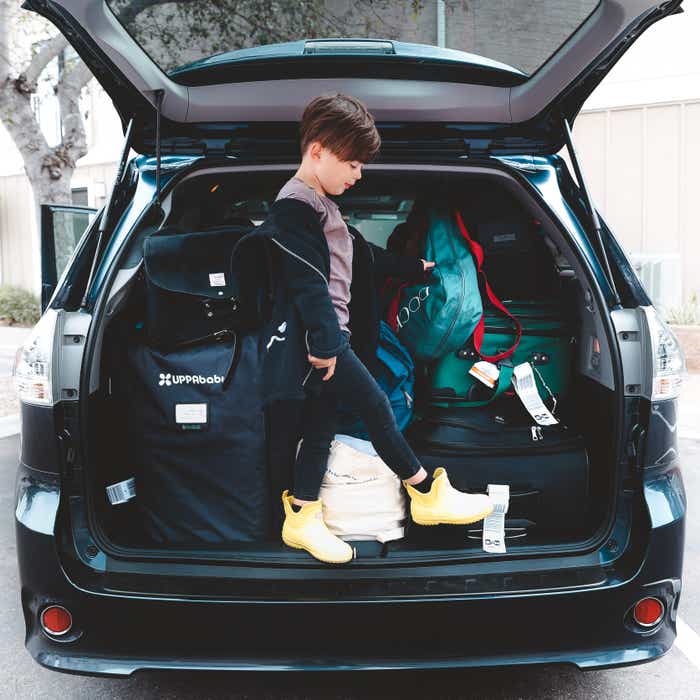 Pack "smarter"
Let's be honest; there are so many challenges that come with packing for a vacation as a family of five. I think every parent knows it's not easy to pack "light" when you are traveling with little people in tow. Over the years, I have found that there are ways to pack "smarter" and I am excited to share a few packing tips and tricks which have made my life a little easier.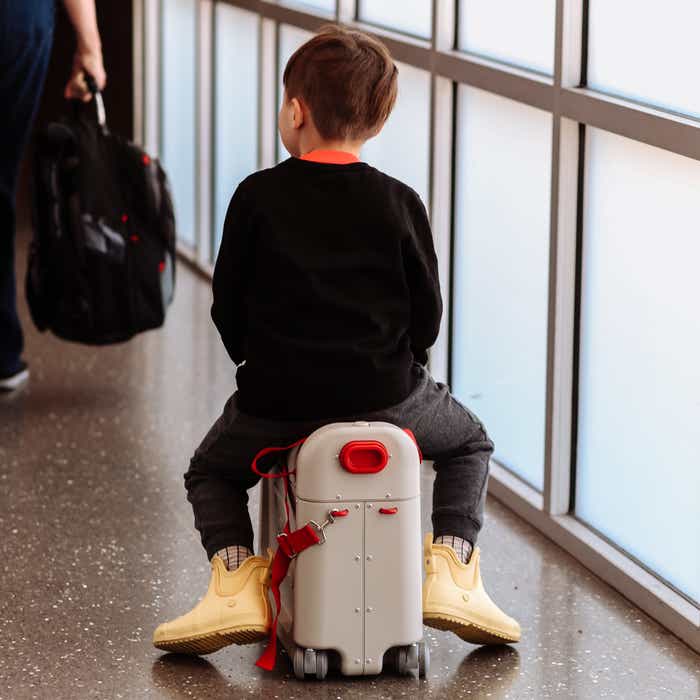 Give yourself plenty of time
Don't wait to pack until the day before your trip. I have done this one too many times and it has always resulted in packing items that we didn't need, as well as forgetting important items that we actually did need.

I have found that starting the packing process one week (yes, one week!) before a trip always results in stress-free packing. So go ahead and pull those suitcases out of storage because I promise it will motivate you to get a head start on your packing!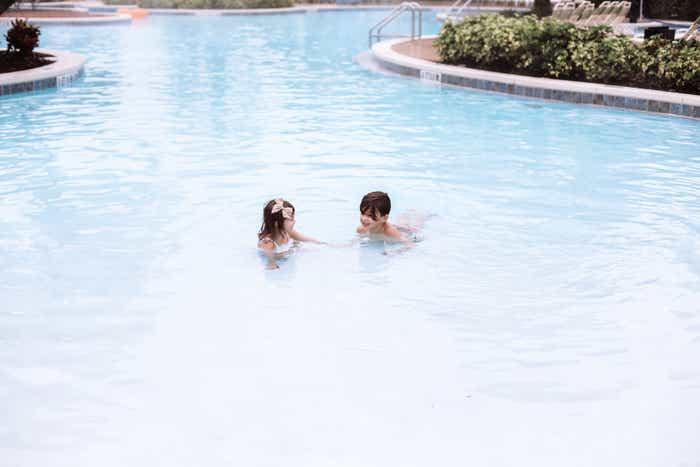 Check your destination's weather forecast
This one may seem obvious, but it's always a good idea to check the weather forecast for the days that you will be visiting your particular destination. Weather plays a big role in what you will need to pack, and this is one simple way to eliminate packing clothes that won't be used on your trip.

Make sure to check the weather periodically the week leading up to your trip, as it could continue to change as you get closer to your trip dates.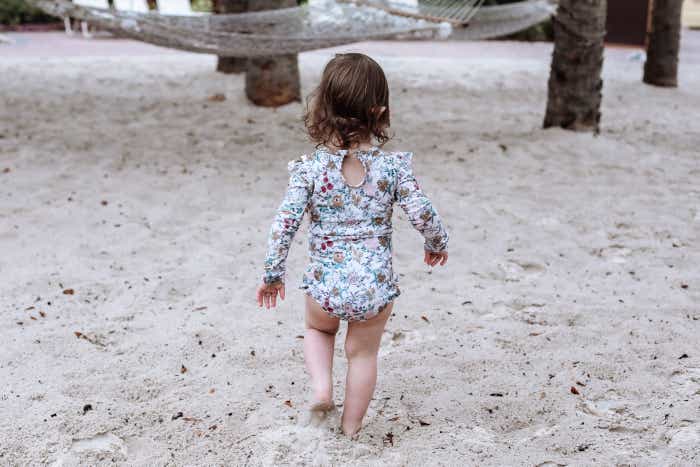 Find out if you'll have access to a washer and dryer
Another question to ask before packing is, "Will there be a washer and dryer on-site?" I have to say, I was pretty giddy when I found out we had a washer and dryer right in our villa at Orange Lake Resort (every mama's dream) because let's face it: there are lots of messes and spills that are bound to happen (especially if your little ones are potty training on vacation).

Having easy access to a washer and dryer can really help create more space in your luggage. Some of the items that I typically plan to wash and wear again are pajamas, undergarments, swimsuits, socks and jeans.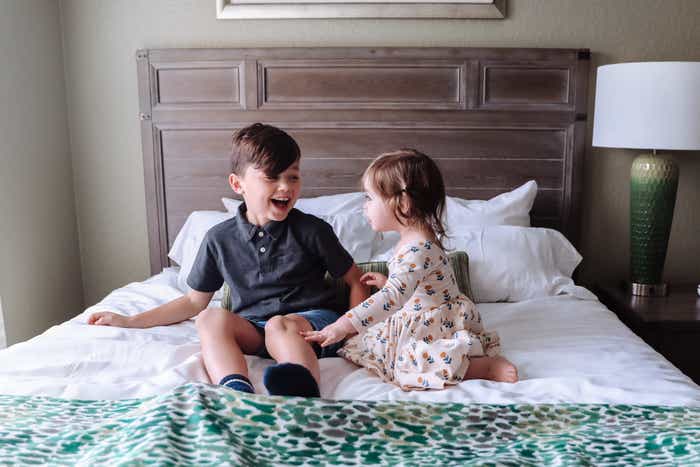 Create a packing list
Organization is key. I find it really helpful to create a packing list for each family member. I suggest you go through your daily routine for each day, from the minute your kiddos wake to when their heads hit the pillow at night.

What are the must-have items that each family member will need? What activities will you be participating in? What restaurants will you be visiting?

James and I went on a couple of date nights during our stay at the resort (thank you Grandma Jo for babysitting), so I made sure to pack a couple of cute date night outfits.

Will your family be swimming? If so, you'll want to pack cover-ups, sunglasses, water shoes and life jackets.

And don't forget the sunscreen! On this particular Orange Lake trip in Florida, we planned to visit Magic Kingdom® Theme Park one day, so we made sure to pack our favorite Disney outfits and accessories.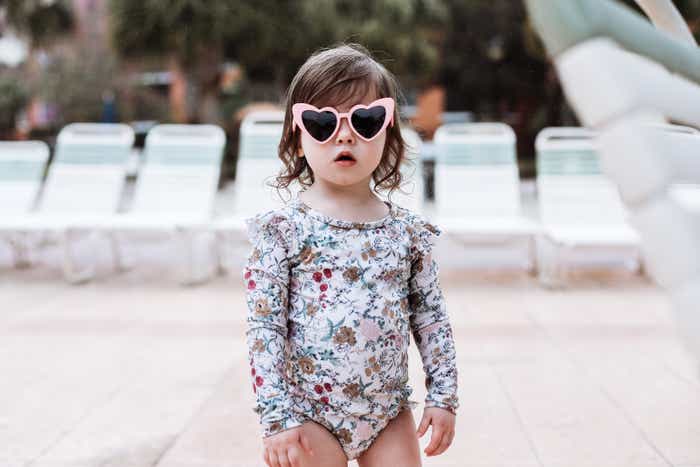 (And if you're anything like me, vacation time might mean ordering a few new and special items, so make sure you allow enough time for those orders to arrive—and time for making sure they all fit and can be washed and dried—before it's time to pack.)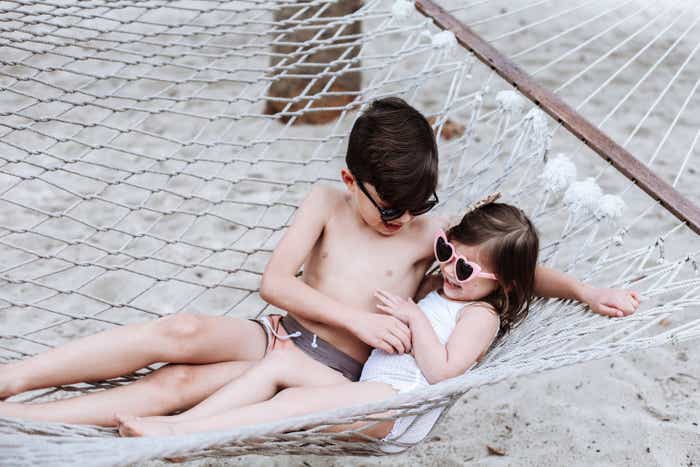 Use packing cubes
If you're not using packing cubes, you're missing out! Packing cubes will make your life so much easier! Not only do they create more space in your suitcase, but they also keep all of your items organized.

There is something so so satisfying about opening your suitcase and knowing where every item is. We typically pack all of the kids' clothes in one suitcase, so packing cubes are a must for our family of five. It is also helpful to label your packing cubes ahead of time.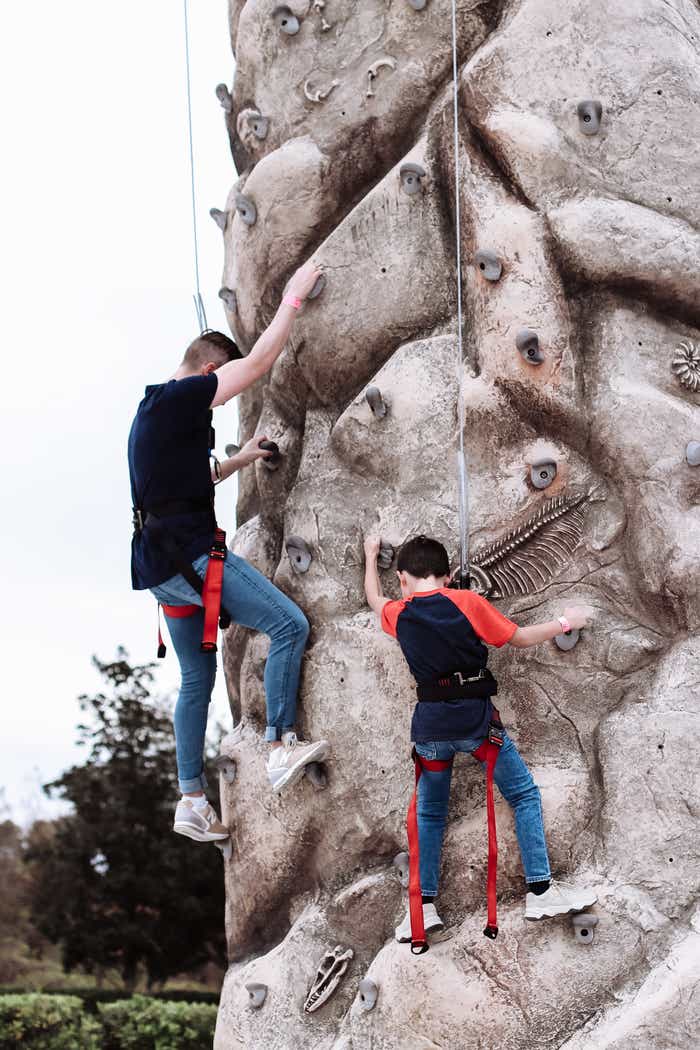 Get your kids involved
My kids love helping pack their carry-on bags. We always make sure to include a few books, a favorite blanket or stuffed animal, lots of snacks, activities, an extra change of clothes and water bottles.

(Flying tip: Make sure your water bottles are empty before going through security and then re-fill them before boarding your plane.)

Packing together also provides an opportunity to talk about our upcoming trip and go over an outline of our schedule together as a family.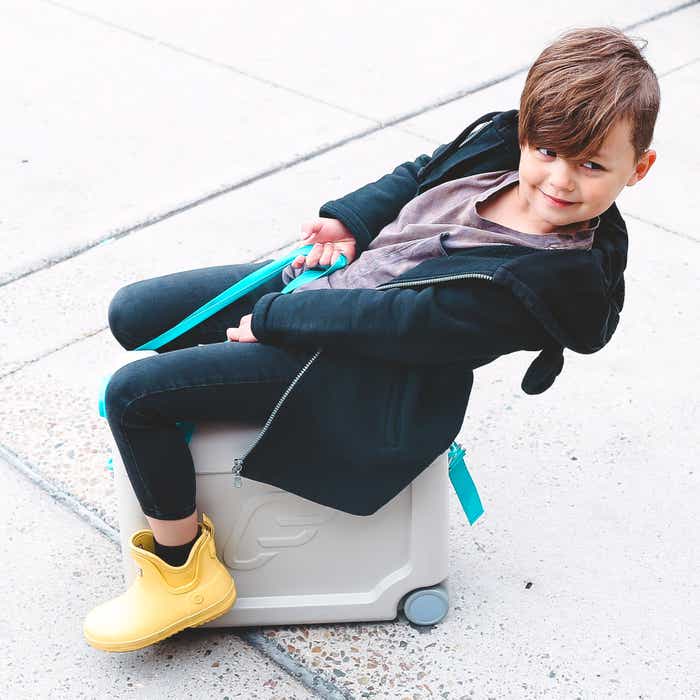 On our last trip, I printed out a list of the events and on-site activities that are available at Orange Lake Resort. (This is a great way to get your kids excited about where you will be staying!)

We were first drawn to the resort because of its close proximity to Walt Disney World® Theme Parks, but when we learned about all the activities that were offered, we knew our kids were never going to want to leave.

From swimming in one of their seven pools to playing a round of mini-golf or Putt Putt® to rock climbing, there are endless opportunities for family fun at this sprawling resort.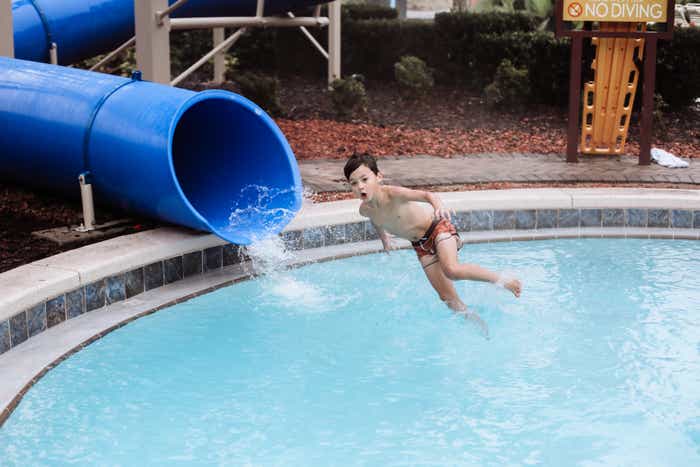 Don't forget to pack plenty of entertainment for the kiddos
The week before we travel, I stock up on new activities and books that I know will keep my kids busy on the plane. It is so fun to surprise them by packing these items in their carry-on bags the night before our trip.

Here is a list of some of the items that I packed on our cross-country flight from Washington to Orlando for this Orange Lake trip in particular:


Reusable water-reveal coloring books
Crossword puzzles
Whirly Squigz
Sticker books
Kanoodle
Word search puzzles
Spirograph Travel Set
Color Wonder Mess-Free Coloring Kits
Magnetic games
A new/favorite treat
Scratch and sketchbooks
Card games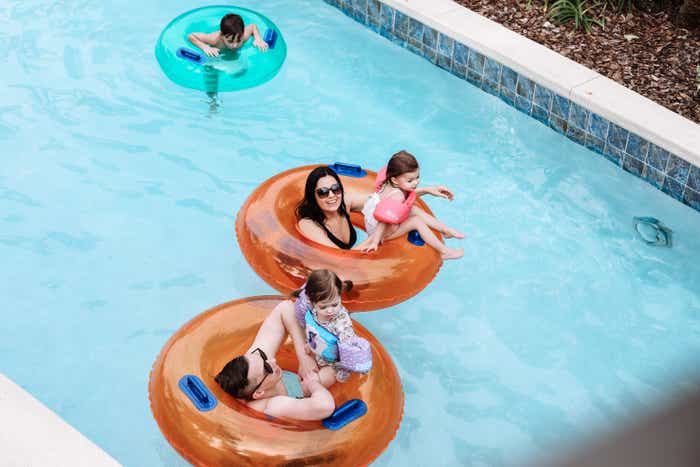 Accept that things may go wrong
No matter how much you plan and prepare for your family vacation, you still may run into challenges along the way. Maybe a family member gets sick, your luggage gets lost, or one of your kiddos has a meltdown at the airport. It happens.

My best piece of advice is to be flexible. Try to view your trip as one big adventure and when difficulties come your way, focus on the positive.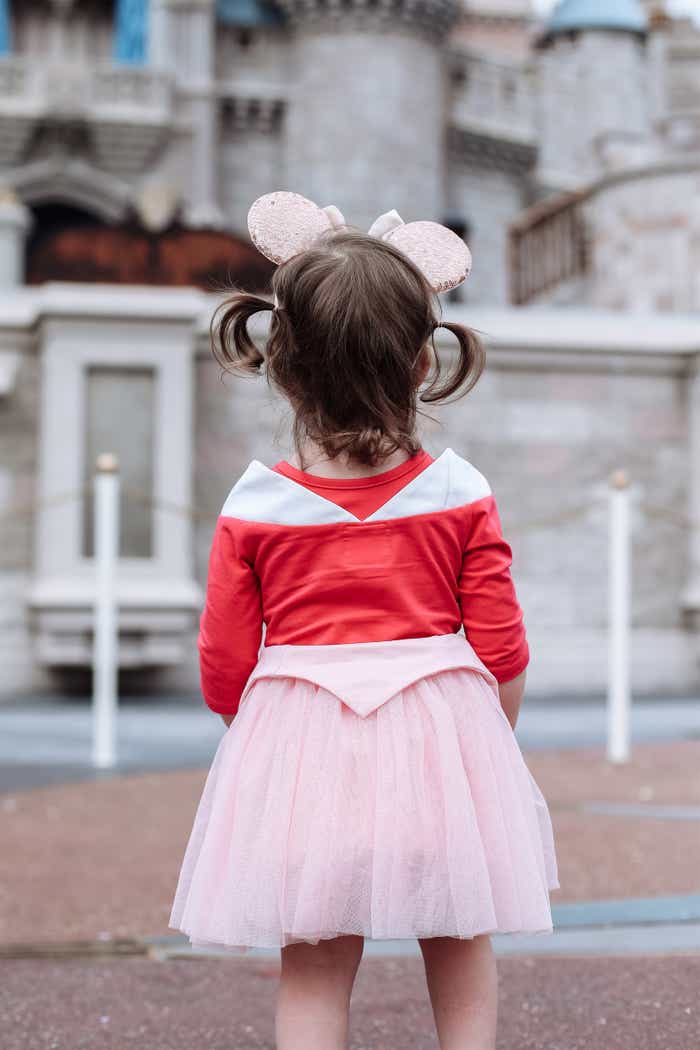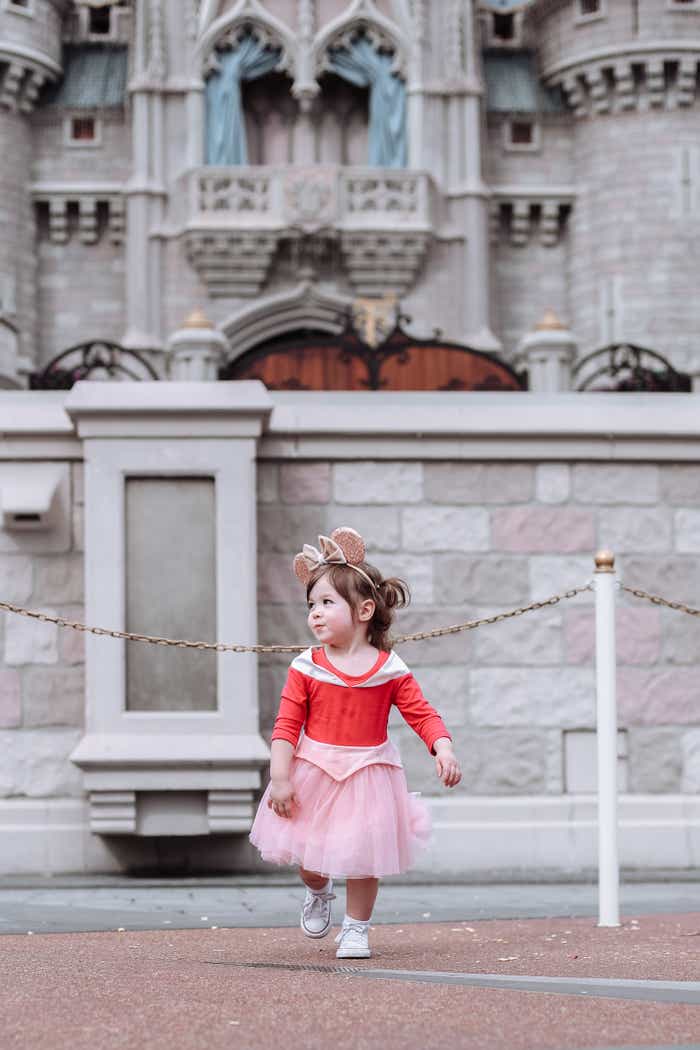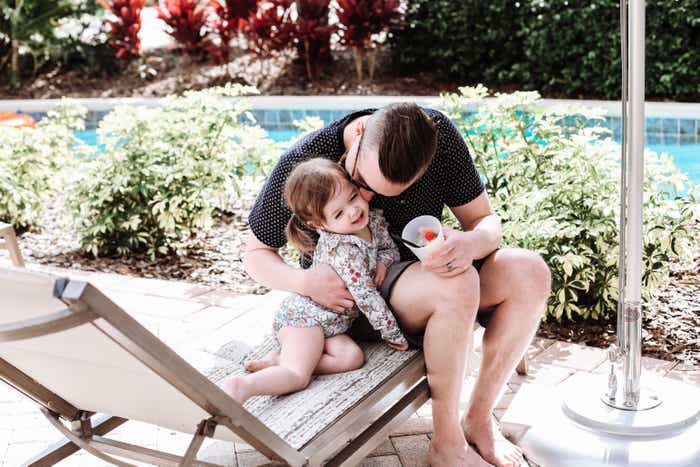 Happy Travels!


Our guest bloggers are compensated for their writing contributions and honest opinions.