Have you ever been to Vegas? You might think of it as an adults-only vacation destination, but there are actually tons of family-friendly things to do in Las Vegas with kids.

The hubby and I have been a handful of times throughout the last decade and while we LOVE going as a couple, we were so excited to experience Nevada with our kids. I could not wait to show them the four-story M&M's World, the Coca-Cola Store and so many other fun, kid-friendly spots on the infamous Las Vegas Strip.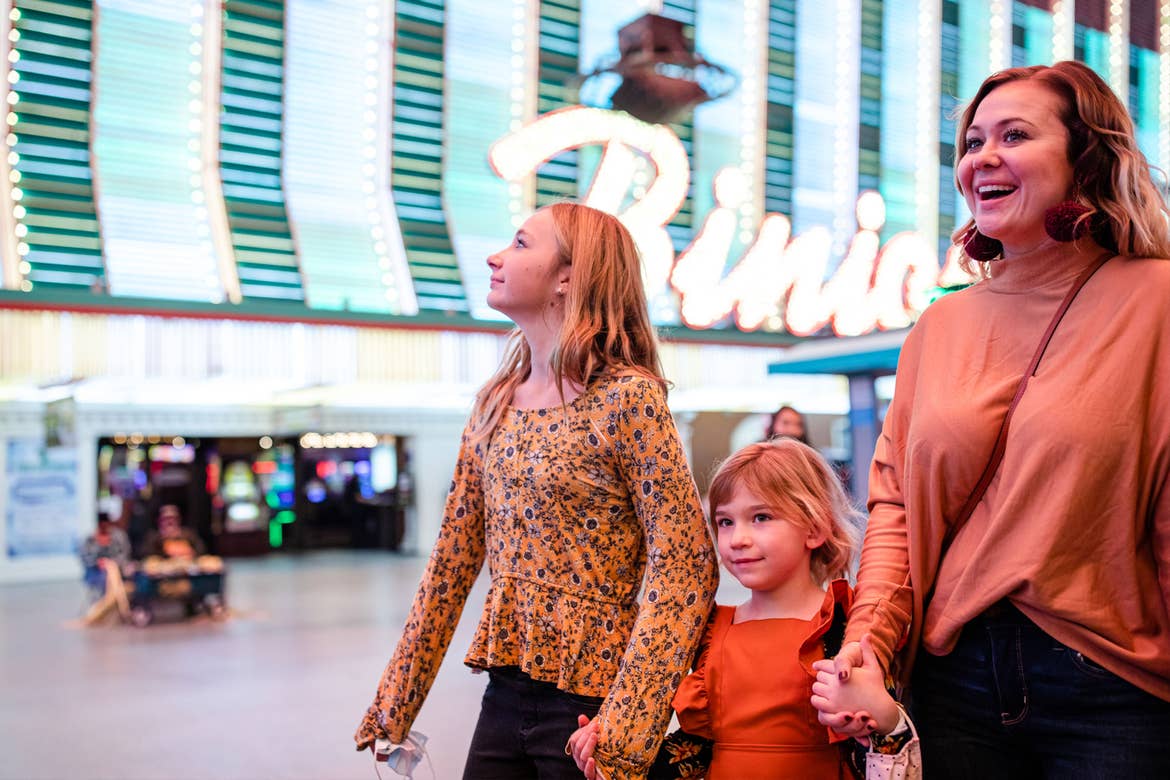 My family and I love to travel, and we usually take trips at least once a month (sometimes even more!), especially to visit family back in Texas. Even so, it's not often we get to cross off a big "first" for our four kids and our big adventure to Vegas did NOT disappoint.

If you're planning a trip to the Entertainment Capital of the World, definitely read on for all of our family vacation experiences and some of the best family-friendly things to do in Vegas with kids!


Our Family's Experience with Flying
We are a family who prefers to travel by AIR! Flying to our travel destinations saves us time and is something the kids really look forward to doing. They are window seat fans for life!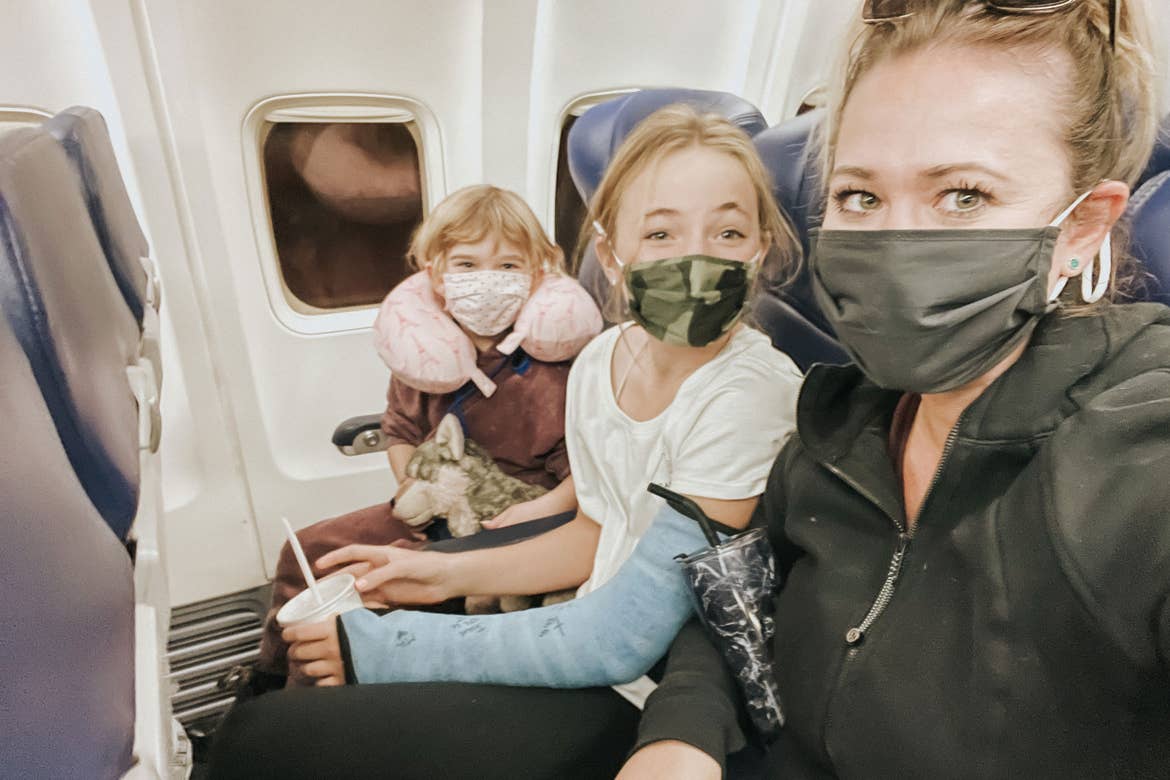 We fly United and/or Southwest and have been on a dozen trips since the start of COVID-19. Each experience flying during COVID-19 has been an exceptional one with accommodating staff, cleanliness of the aircraft and hand sanitizing stations throughout the airport.


Arriving at Our Resort
We took a quick and easy Uber ride from the airport and arrived for our vacation at Desert Club Resort. It was our first time staying off the main Strip, and I'll be honest: I was a bit worried about staying farther away from all the action at first.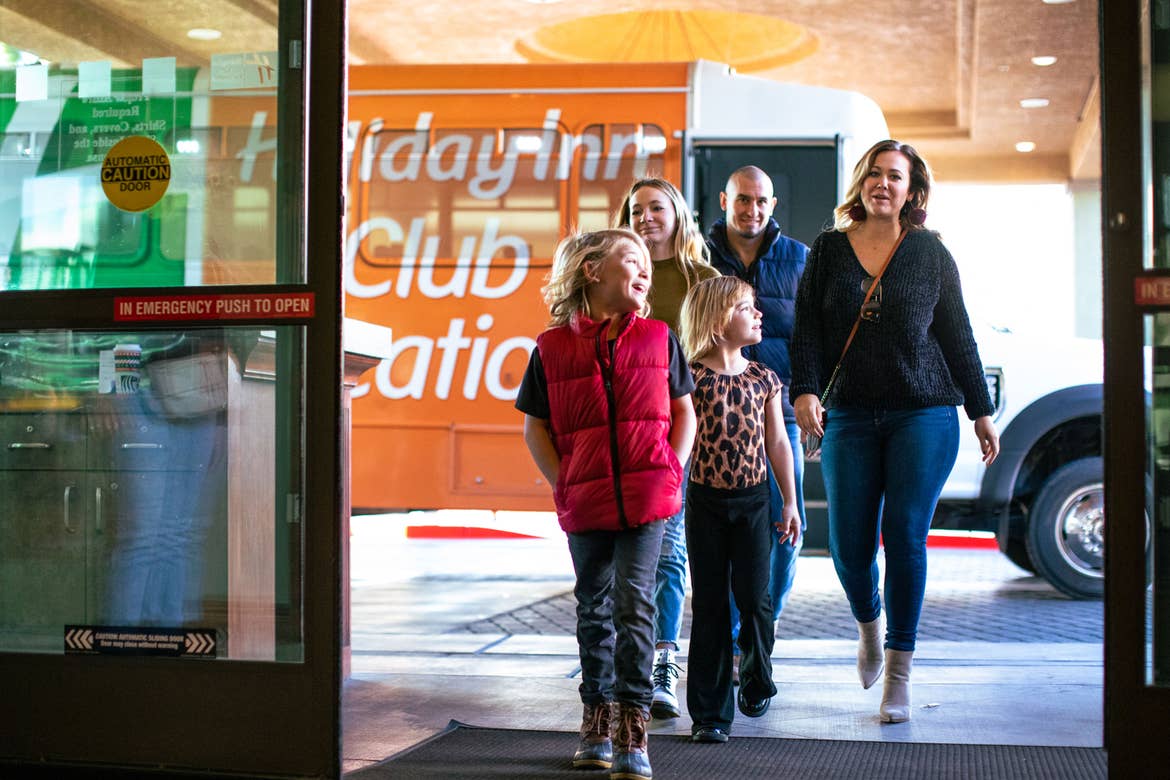 Arriving at Desert Club Resort

But turns out: we LOVED staying at Desert Club Resort! I think I imagined it being farther away than it actually was. It is located literally just ONE block off the Strip, so it was still super close while being a bit quieter, which was a nice surprise. And it offers free shuttle rides to and from the Strip, Fremont Street and the outlets, which made getting around an easy and hassle-free experience.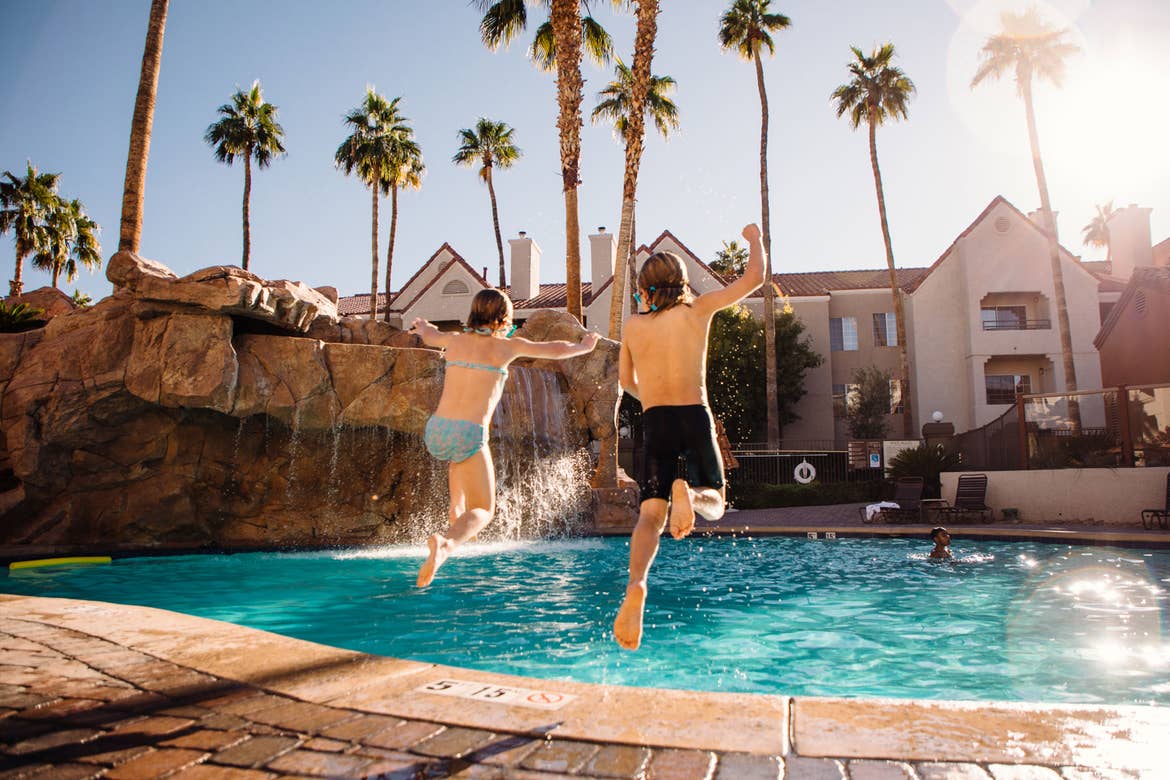 About Our Villa
We walked into our villa and my kids squealed at the giant tub, cozy fireplace and the privacy of having their own bedrooms! And I, of course, squealed too, but over mama things like:

The full-size washer and dryer (which is great for when you're packing for a cross-country trip)
Having my own kid-free bathroom
Our own kitchen with a full fridge AND dishwasher (perfect for cooking up a home-cooked family meal)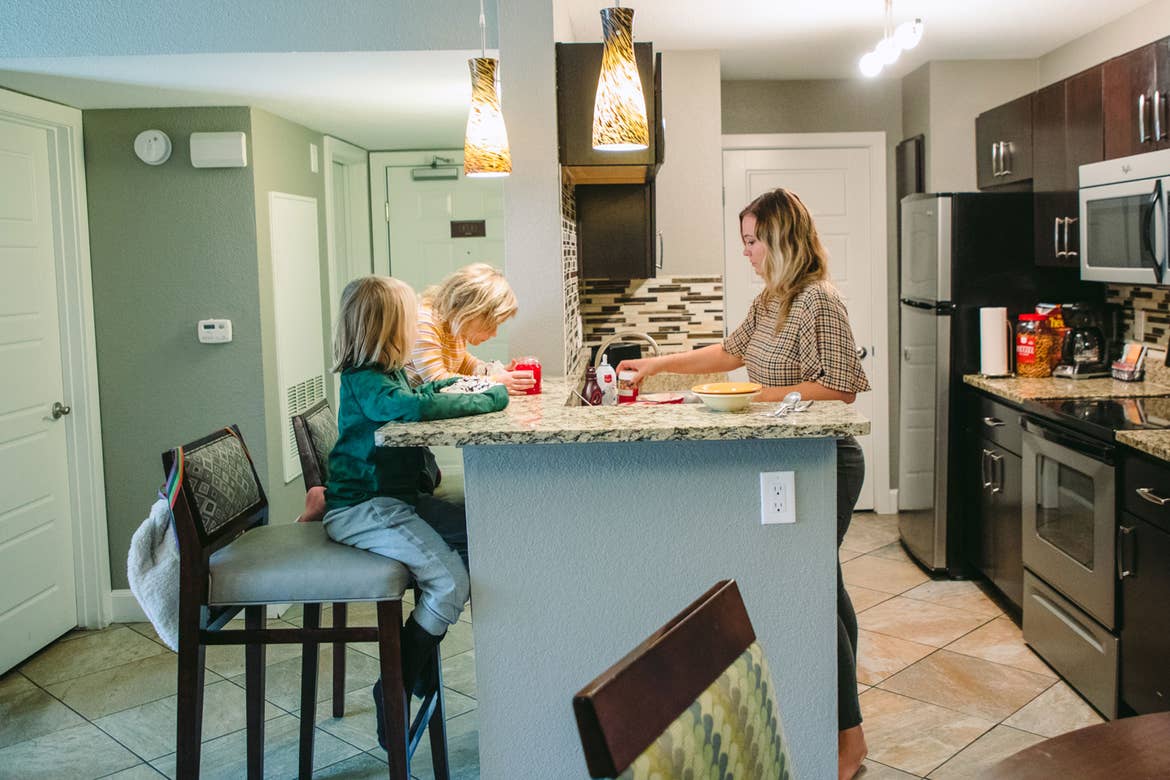 Safety First
This is our second time staying at Holiday Inn Club Vacations and COVID-wise, we had just as safe and exceptionable of a time at Desert Club Resort as we did flying. The extensive Safe Travels program was in place and eased our minds during our stay.

The resort safety program includes things like:

Reduced overall resort occupancy
Additional cleanliness measures
Wearing masks in public, shared places
Virtual check-in queues to limit lobby lines and contact
Express check-out
Rearranged seating throughout resort
We felt SO comfortable and safe at the resort not only in our villa, but also poolside, in the lobby and at the restaurant. Guests were all respecting the whole social distancing thing, and we were able to relax and truly soak in our quality vacation time as a family.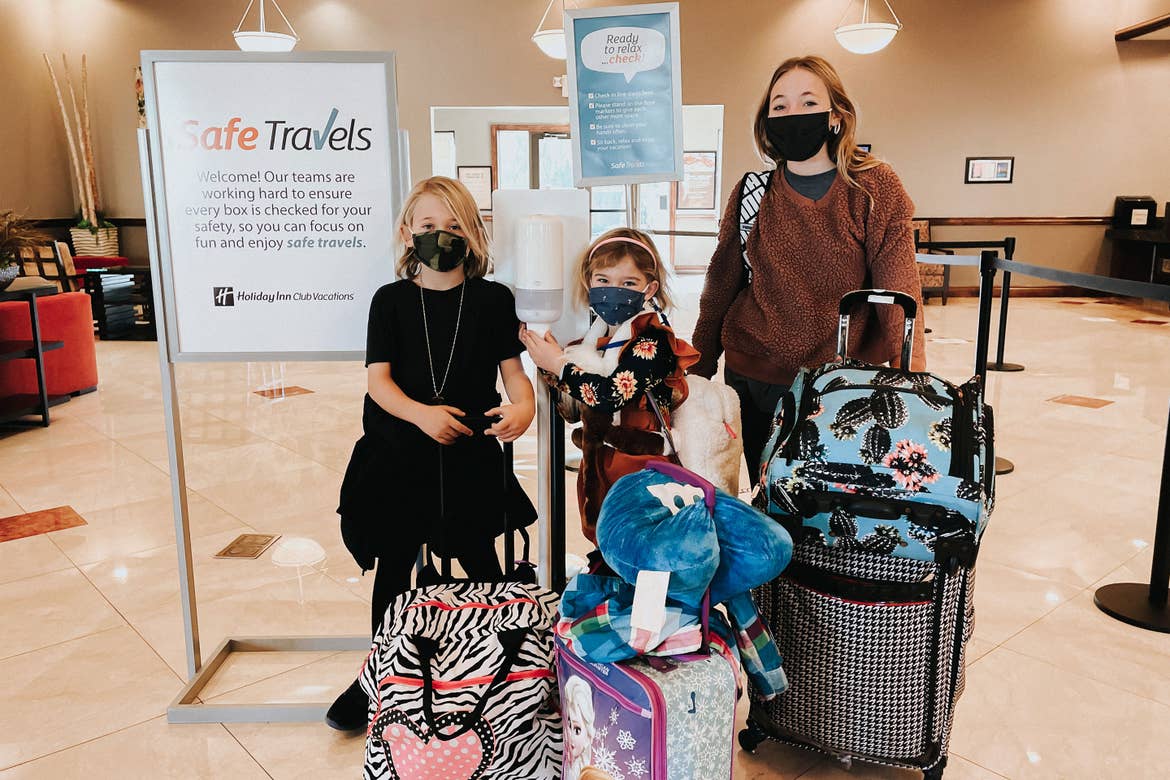 After checking out the resort, unpacking our things into the full-size closets, taking a hot bath and getting a good night's sleep, we were ready for VEGAS, BABY!


Things to Do in Las Vegas with Kids
As promised, let's talk about family-friendly things to do in Vegas, starting with activities ON the Strip with the kids!


1. Explore the Las Vegas Strip
First things first: we explored the main Strip, both during the daytime AND at night, which the kids loved because of the neon lights. There's just something so magical about all those lit-up signs as you walk around after dark. The kids were in awe of the extravagantly themed hotels, the history so many hotels had to offer and, of course….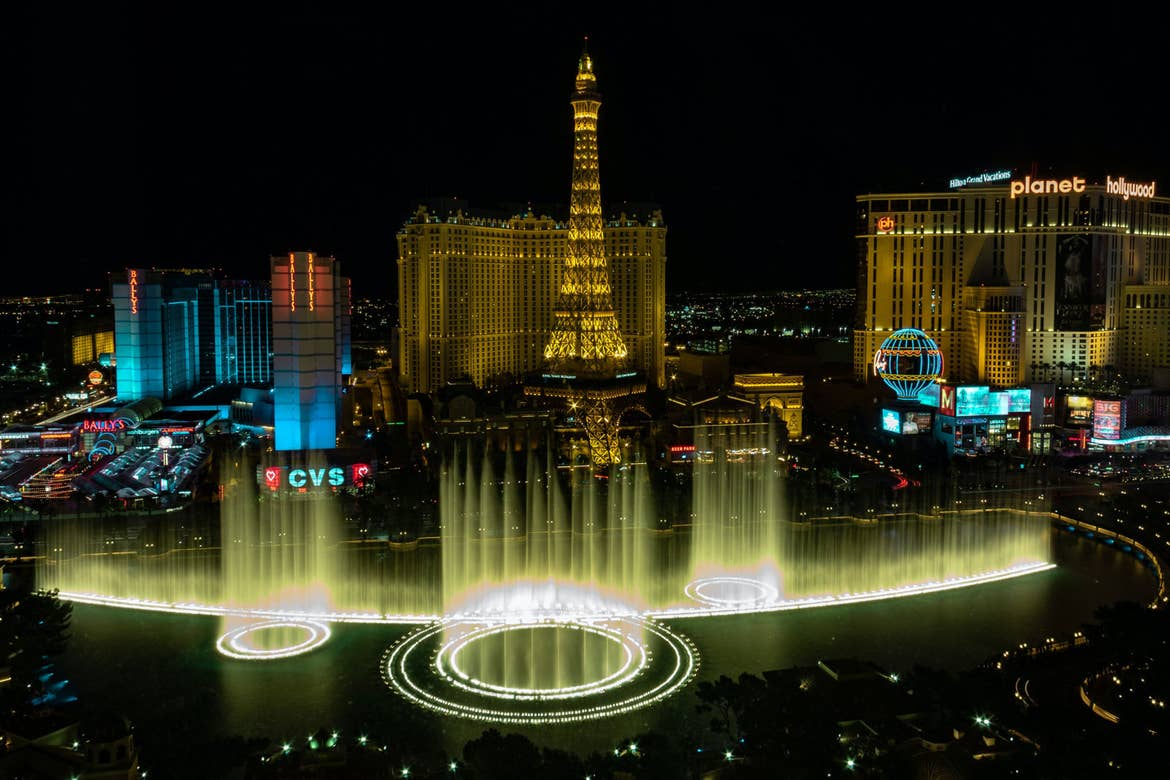 2. ...The Fountains of Bellagio Water Show!
Hands down, our favorite part of strolling the Strip was the Fountains of Bellagio water show, which was an incredible experience (even for us adults!). The show happens every hour on the hour and is complete with music and lights for an all-around family fun time.


3. Visit Hershey's Chocolate World
In addition to having every chocolate bar they have ever made, you can create a custom Hershey bar here. And you can add your own personalized touch, including photos, backgrounds and verbiage. The bars are HUGE, and the kids had a blast creating their own to gift to family and friends as sweet souvenirs—literally.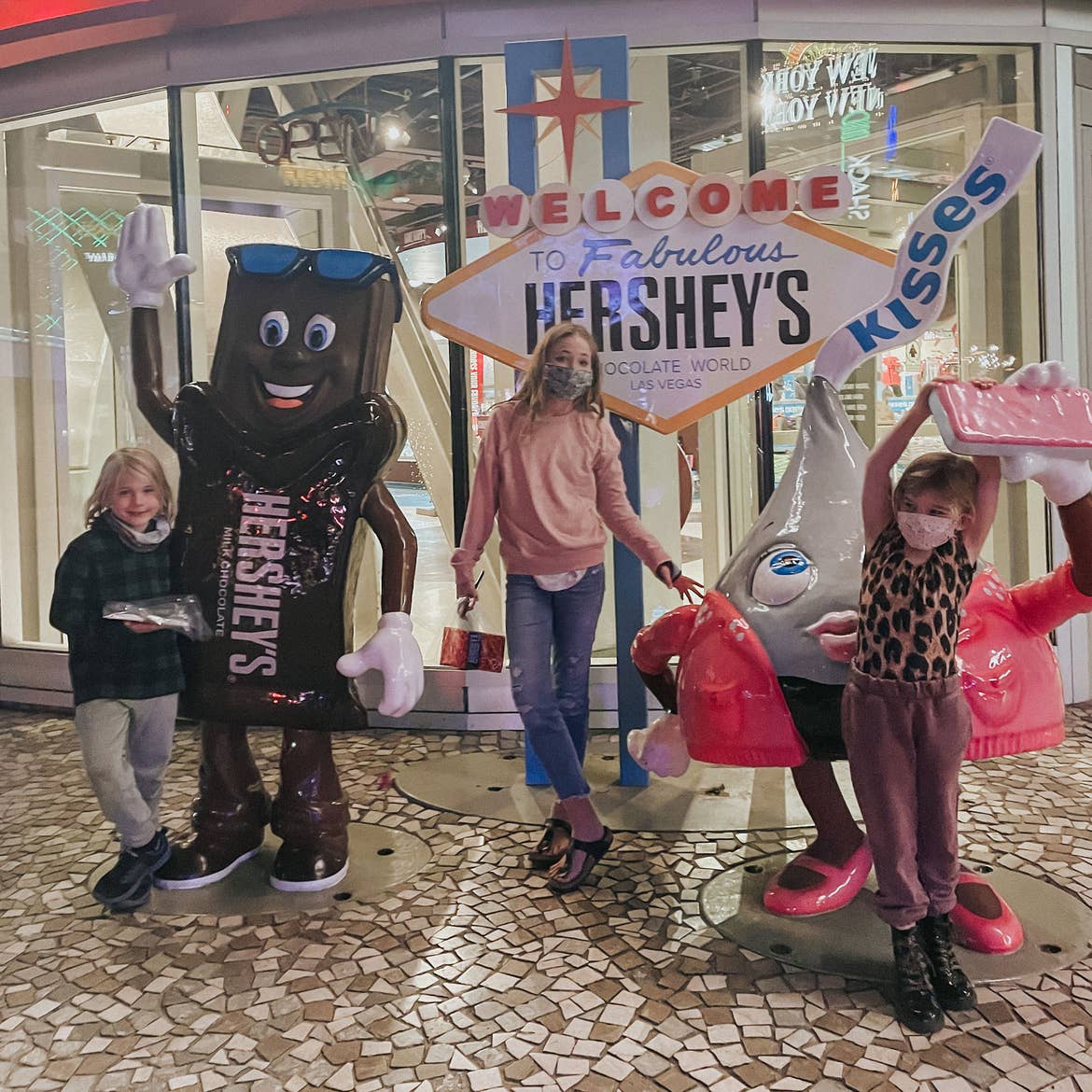 4. Check Out M&M's World
This four-story store is complete with every M&M ever made, merchandise, ornaments, plenty of photo ops and sweet treats for all. The kiddos loved it (and honestly, so did I!).


5. Grab a Drink at the Coca-Cola Store
With several Coca-Cola products on tap, you can experience a taste of the products they serve all around the world. They have the cutest merch and the best vintage collectibles that'll truly take you down memory lane. The kids loved riding the elevator, which touts walls made completely of glass and provides incredible views of the city.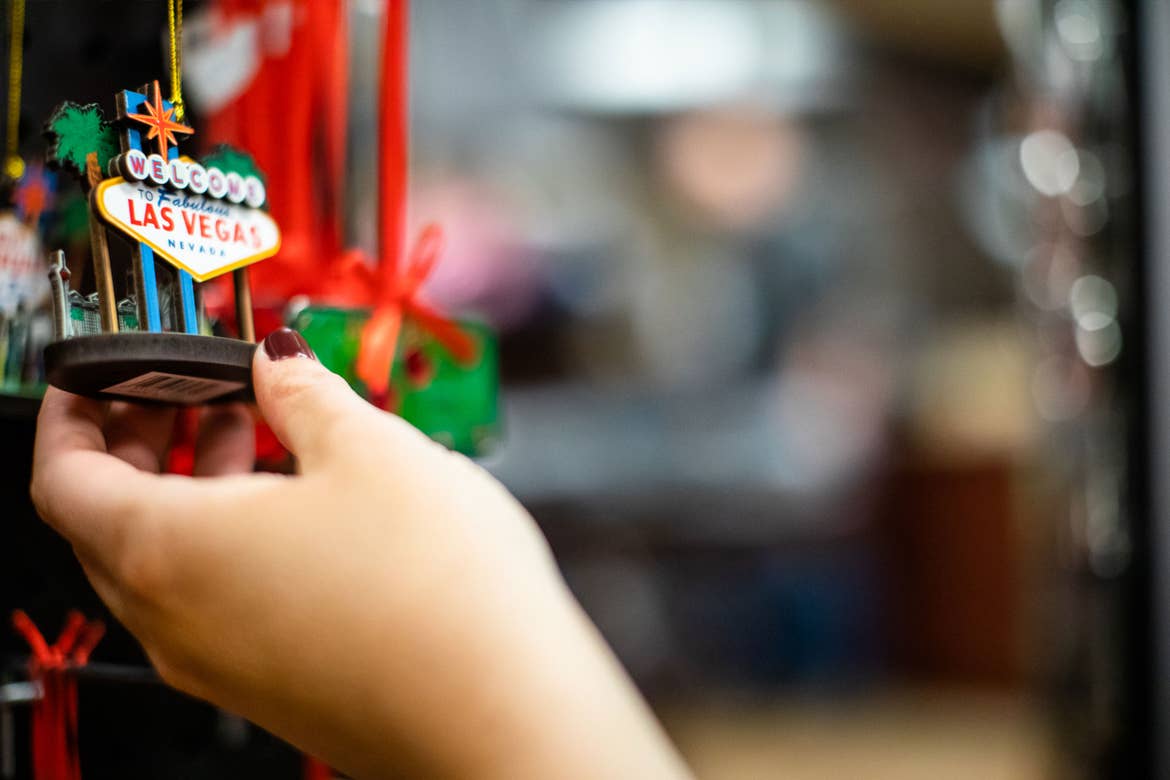 6. Dine at Rainforest Café
We had so much fun having a family meal here! With life-size animals throughout the rainforest, realistic sounds that make you feel like you're right in the jungle and fun drink options to choose from, this is a dining experience worth every penny. The gift shop also has some of the most unique finds, and the lava chocolate dessert is two thumbs up!


7. Fremont Street: Bright Lights & Ziplines
Another thing we knew we wanted to experience with the kids was Fremont Street, also known as "old Vegas." More neon lights made for wide eyes, and the zip lining overhead provided lots of excitement. (We opted out of ziplining ourselves, but the kiddos loved watching everyone zip overhead throughout the streets of Fremont.)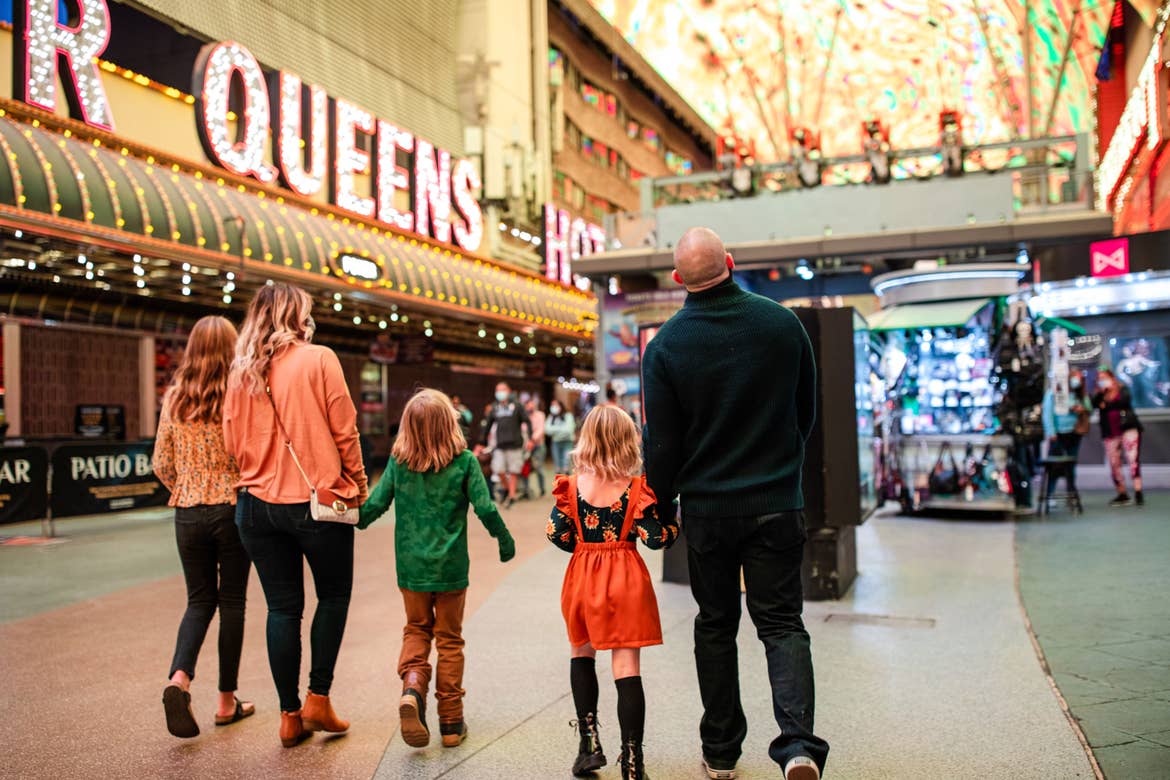 Walking through the Fremont Street experience

The music was entertaining, and a magician even put on a quick show. And if you've got any picky eaters, the variety of food served throughout the street was great! If you go to Vegas, it is definitely worth checking out.


8. Get Fast & Furious with Go-Karts & Dune Buggies
Up next, we went on a desert dune buggy ride with a tour company called SunBuggy. It was a wild experience that none of us will ever forget.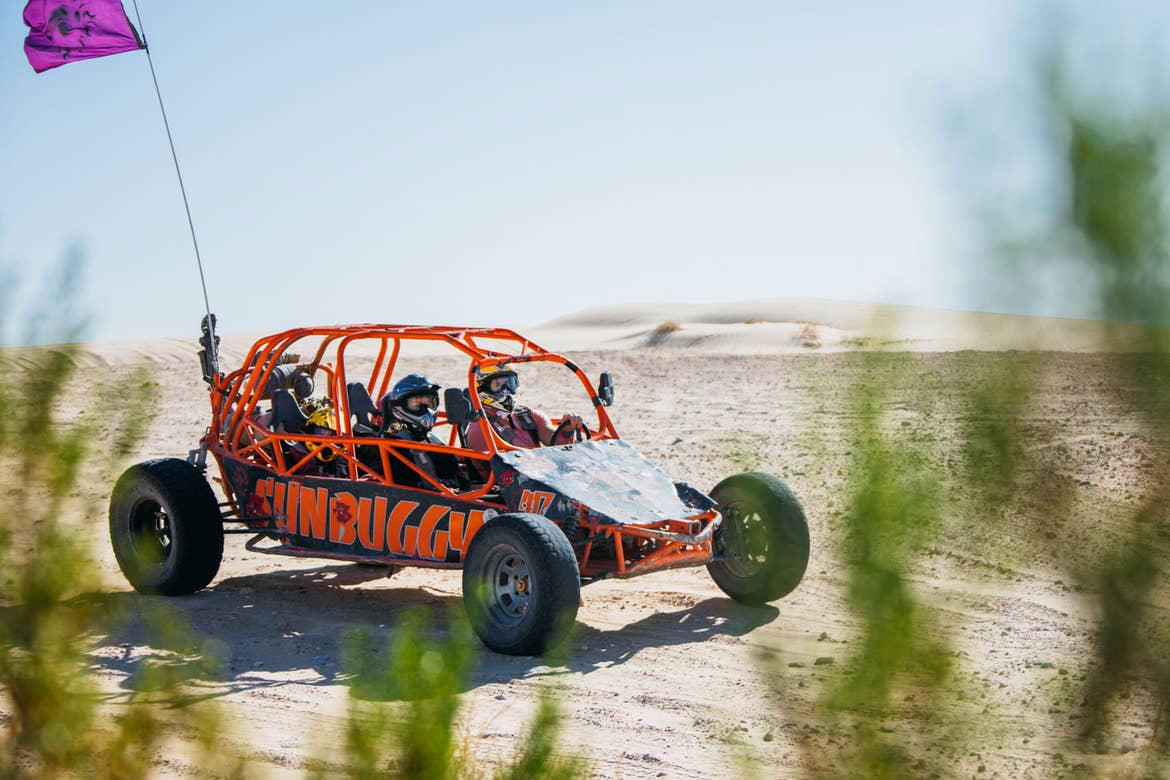 Just shy of 30 minutes from the resort, this place had it all. Indoor go-karts, dune buggies for all party sizes and unbelievable views. This was a first for the entire family and something we are so thankful we experienced and checked off our family bucket list.

And the staff at SunBuggy was accommodating, professional, incredibly full of knowledge and made my anxious kids feel at ease and ready to take on the adventure that laid ahead. They had so much fun and even weeks later are still telling their friends about the "epic" Nevada desert experience they all had.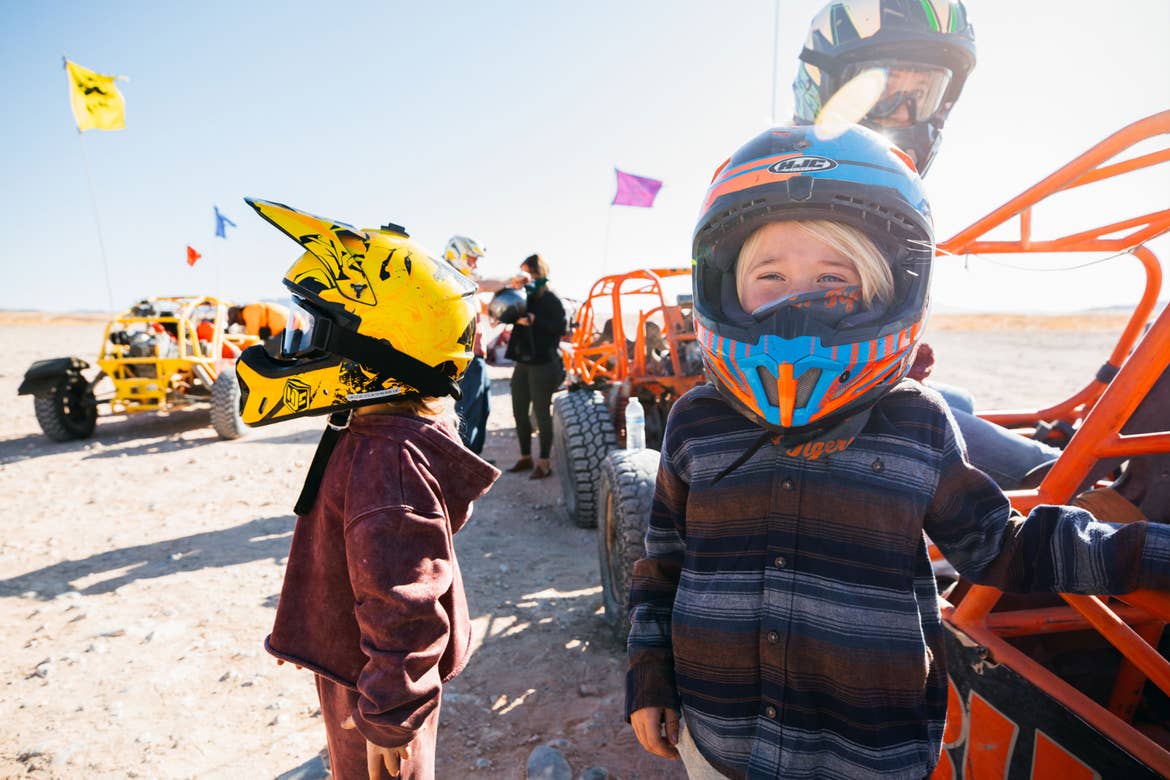 9. Spend Family Time Together at the Resort
I dove right into all the fun things we did around Vegas, but we had SUCH a good time right at "home" at our resort, too. The folks at Desert Club Resort have truly thought of everything when it comes to providing something for everyone in the family. Here are some of our family's favorites: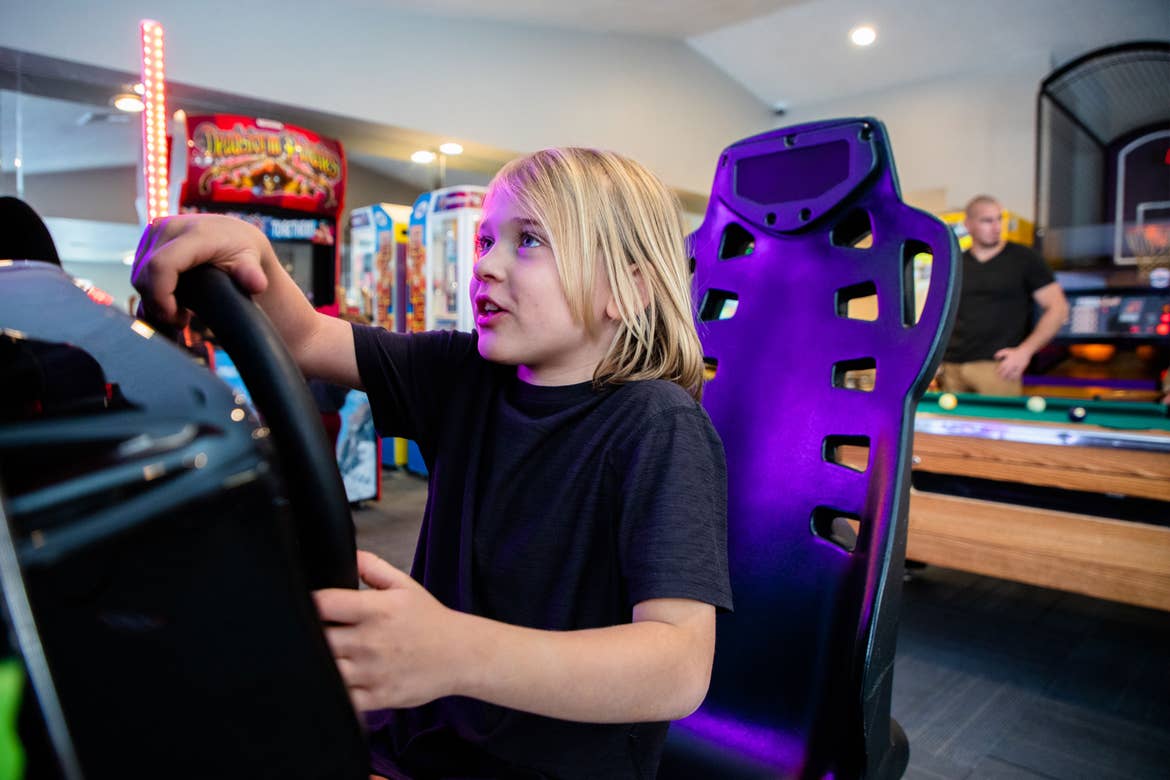 The arcade at Desert Club Resort


Our son probably would have spent all his time (and all our money) at the arcade, which had everything from claw machines and Pacman to pool tables (for all of you pool sharks!).
Our daughters loved the activity center, where they provided a new craft activity each day, as well as ping pong, yard Jenga, bingo, bubbles and so much more.
As a family, we spent our afternoons soaking in any one of the five heated pools the resort had to offer. Our favorite one was just steps away from the resort restaurant and had the best waterfall.
Speaking of the restaurant, we ordered from the Gold Mine Bar & Grill for lunch AND dinner often. All the food was great, but the western omelet and quesadillas were a HUGE hit for our family.
Honestly, if you never even left the resort during your Vegas stay, you could easily still have the best vacation!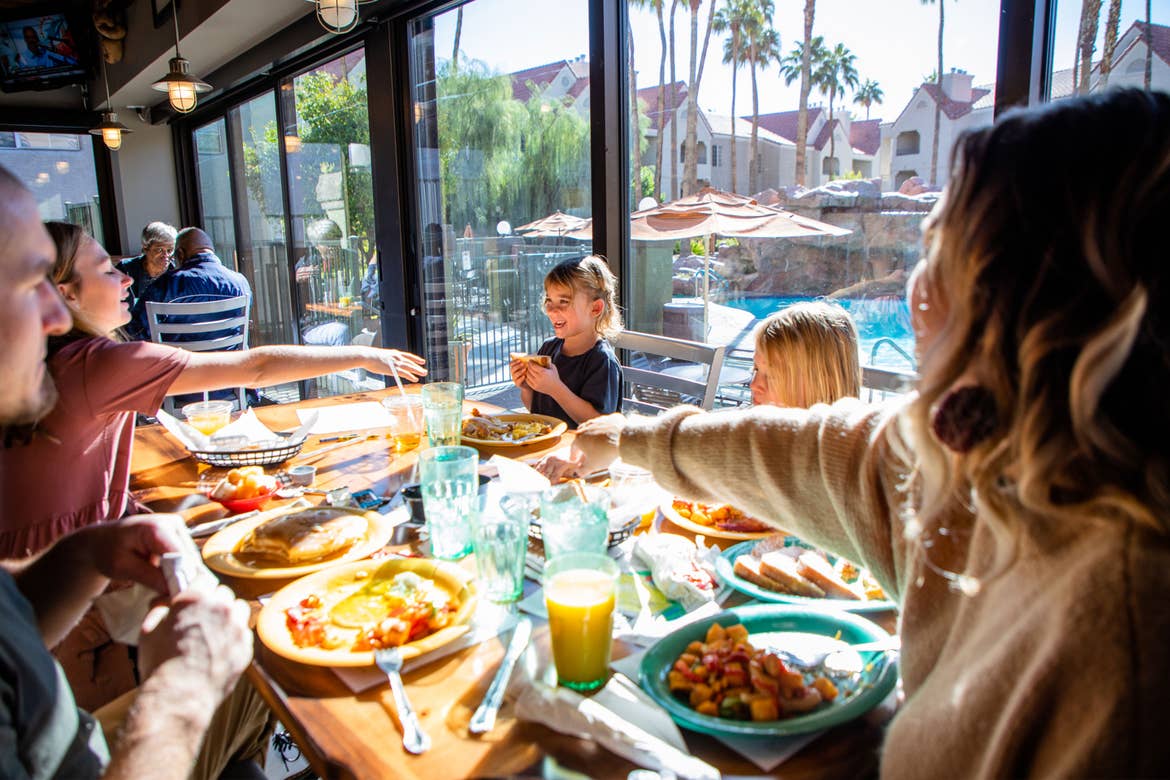 Family meal at Gold Mine Bar & Grill at Desert Club Resort


Saying Goodbye to Sin City
After a fun-filled (and exhausting) week making all those memories, we were (sadly) ready to say our goodbyes and head home. On our last day, all four kids wanted one last dip in the heated pools, and I had to get my hands on another order of quesadillas.

Then we checked out with the staff (who by then knew us all by name) and stopped by the resort's Marketplace for ice cream, some Chapstick and a few souvenirs to take home.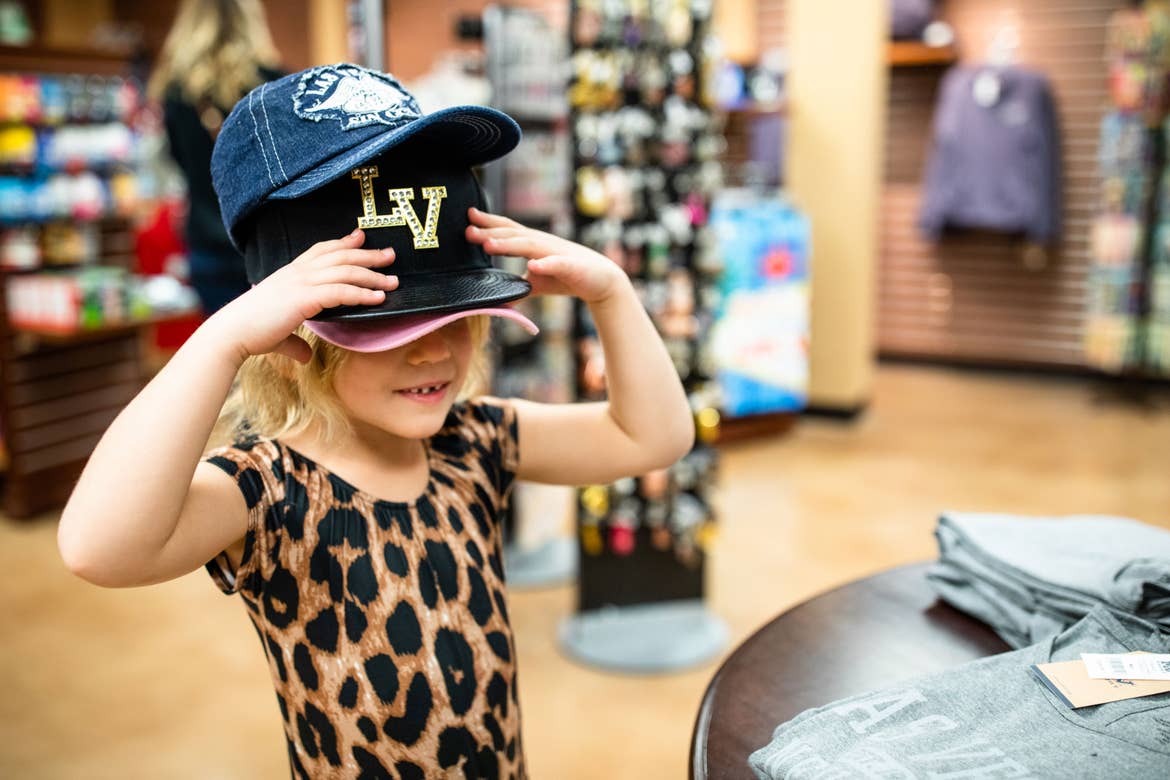 Shopping at the Marketplace

We were so glad we got to experience Vegas with our kids and even happier we chose a family-friendly resort vs. a casino-style resort on the Strip like years past. I honestly probably would have booked another hotel right on the Strip if I hadn't already loved the Holiday Inn Club resort experience we had at Villages Resort in Texas.

And I'm so glad we stayed at Desert Club. It was the perfect choice for my adventurous little family to have a lot to do—both on and off the Strip—with lots of excitement and resort relaxation.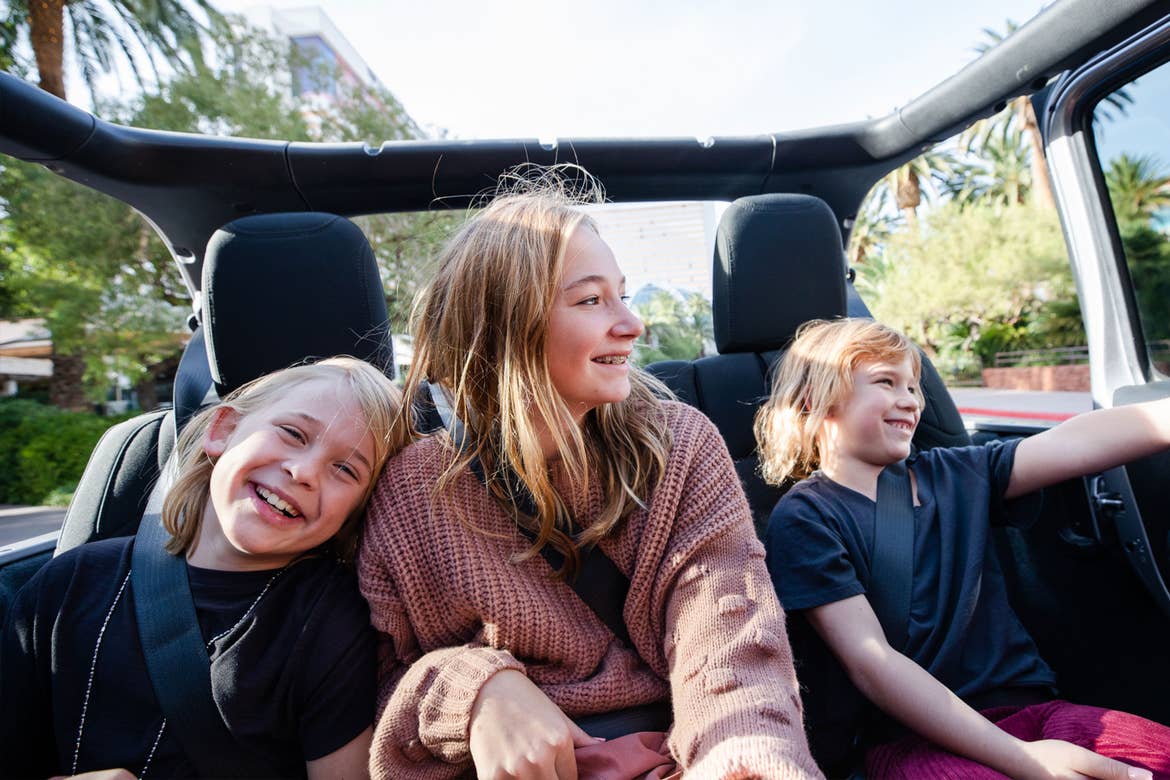 We're already talking to our family and friends about another trip, and I know for sure wherever we choose to go, our accommodations will be with Holiday Inn Club Vacations. We are hoping for something sunny at one of their many Florida resorts or maybe even a visit to the maple hill state of Vermont at Mount Ascutney Resort!


Our guest bloggers are compensated for their writing contributions and honest opinions.

All information is subject to change. This article is a curated guide and is neither sponsored nor considered an official endorsement. Please be sure to check information directly with any/all tours, guides or companies for the most up-to-date and direct details.