Jessica Averett
Jessica Averett is an adventure-loving mom to five kids. She and her family have a serious case of wanderlust and are constantly exploring to find the best travel experiences for families. You can follow her writing and adventures at Bring The Kids, where she shares how to get outside and live an adventurous, travel-filled life with kids in tow.
Instagram
Facebook
Pinterest
Website
Ever since my kids were tiny, I've dreamed of owning an RV and taking family RV trips together. I fully admit that I've had plenty of romanticized visions of us happily rolling down the road, singing 80s songs at the top of our lungs and waking up in ridiculously scenic places in our own personal home on wheels.

Like many families, with all the craziness of 2020, we decided that this was the year to make it happen! While we absolutely love the outdoors and family hiking trips, this year especially, we were looking to get some extra solitude and fill in the gaps on our calendar from all our canceled trips.

So this past summer, we packed up our five kids and the dog, and we drove all around the western U.S. in our renovated RV.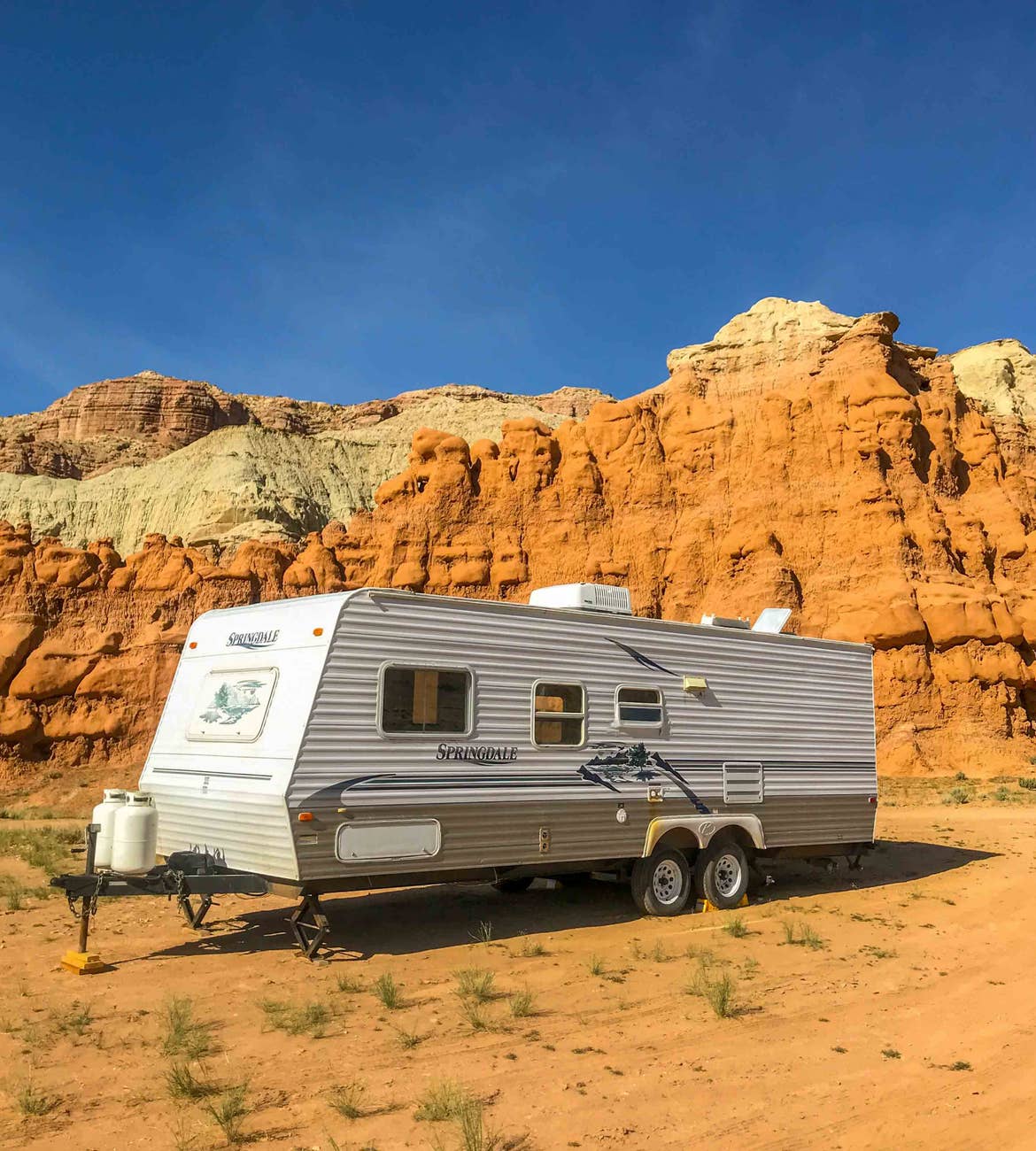 It's an older bumper pull model that we fixed up together as a family. And sure, while RV travel might not have been quite as "picture-perfect" as I had dreamed, our entire family has completely fallen in love with this new way of travel.

Yes, there have been bumps in the road (literally), but we've learned a whole lot about how to make RV travel a completely viable option for our family, as well as a budget-friendly vacation that I know we'll be coming back to year after year.

Whether you've got an old RV like ours, are planning to rent one for a week or two, or are looking to buy a state-of-the-art motorhome as big as a bus, there's a place for every family in the RV world.

The most important thing you need if you're going to travel in an RV is a willingness to try something new, be flexible and always be open to new adventures with your family.

If you're looking to take the leap into RV travel with your family, here are my top 10 tips for taking RV trips with kids.


1. Get your kids involved in the planning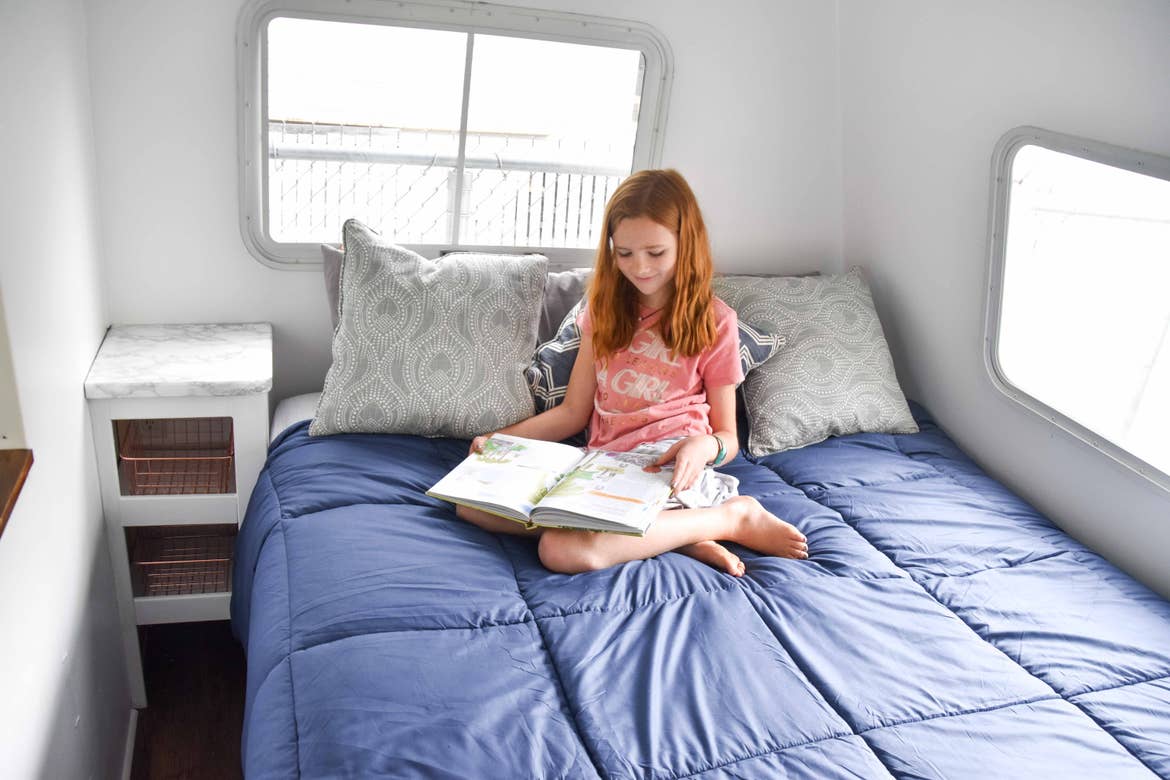 Looking to avoid the constant cries of, "Are we there yet?" Get your kids involved in planning your RV trip. Let them have a say in where you go and what kind of activities you decide to do. If your kids are a little older, give them some freedom and responsibility by letting them plan the whole trip.

We decided to do that once by giving our 10-year old and 7-year-old the travel dates and the budget to stick to and they planned such a fun trip. And the best part was, they were ridiculously excited about everything since it was all their idea.

The more involved your kids are in what you do, the more they'll love it. This is especially true if you have a teen who's reluctant to travel with the family.


2. Make sure everyone has some space of their own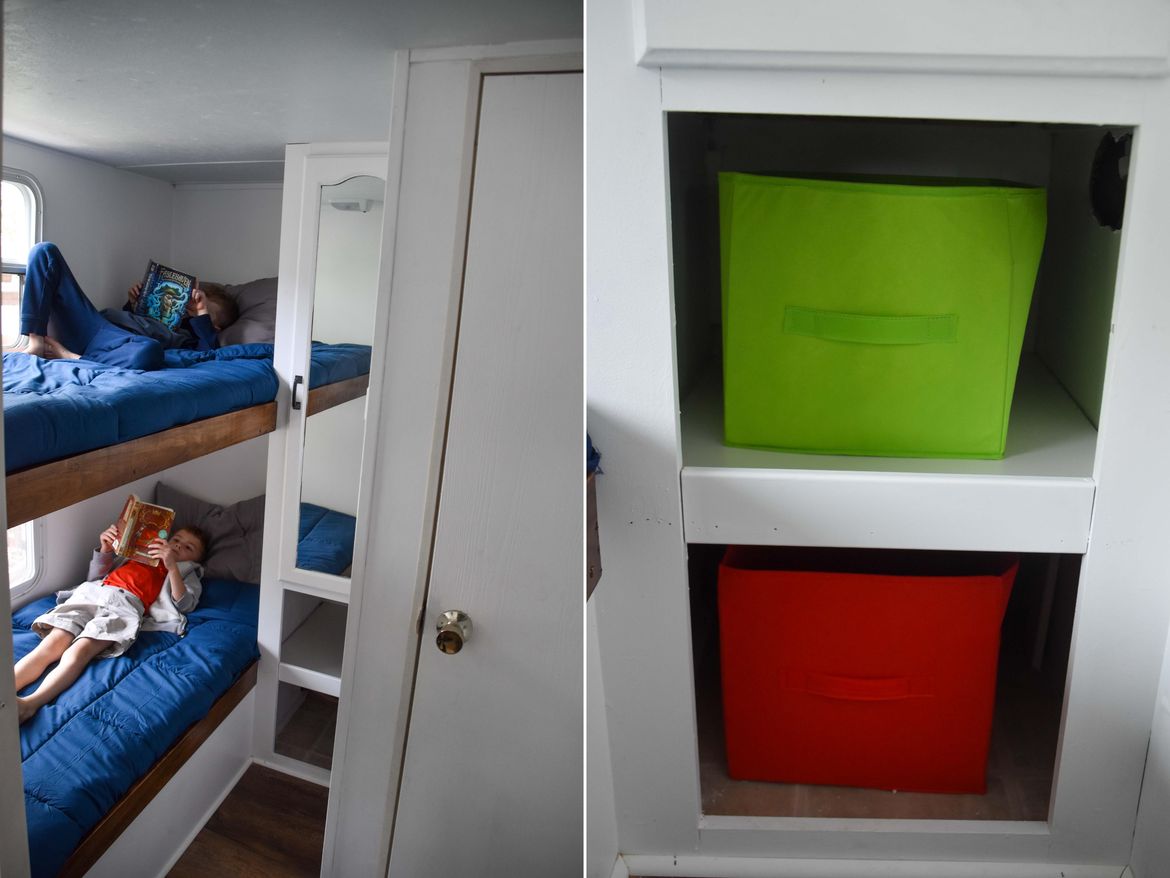 The best thing we did when setting up all our things in the RV was to give everyone their own space to keep things. Although they're small, RVs have a lot of storage space and cupboards, so take advantage of them.

While it may not be practical to give everyone their own designated bedroom area to hang out in like you would at home, we've found that everyone feels much more comfortable if they have a place that's just theirs for personal items.

To keep everything organized, we give everyone in the family a collapsible fabric cube to store their things in. When it's time to pack before a trip, they bring it inside and fill it, and when we get home, they take it in the house to clean everything out.


3. Stock up on snacks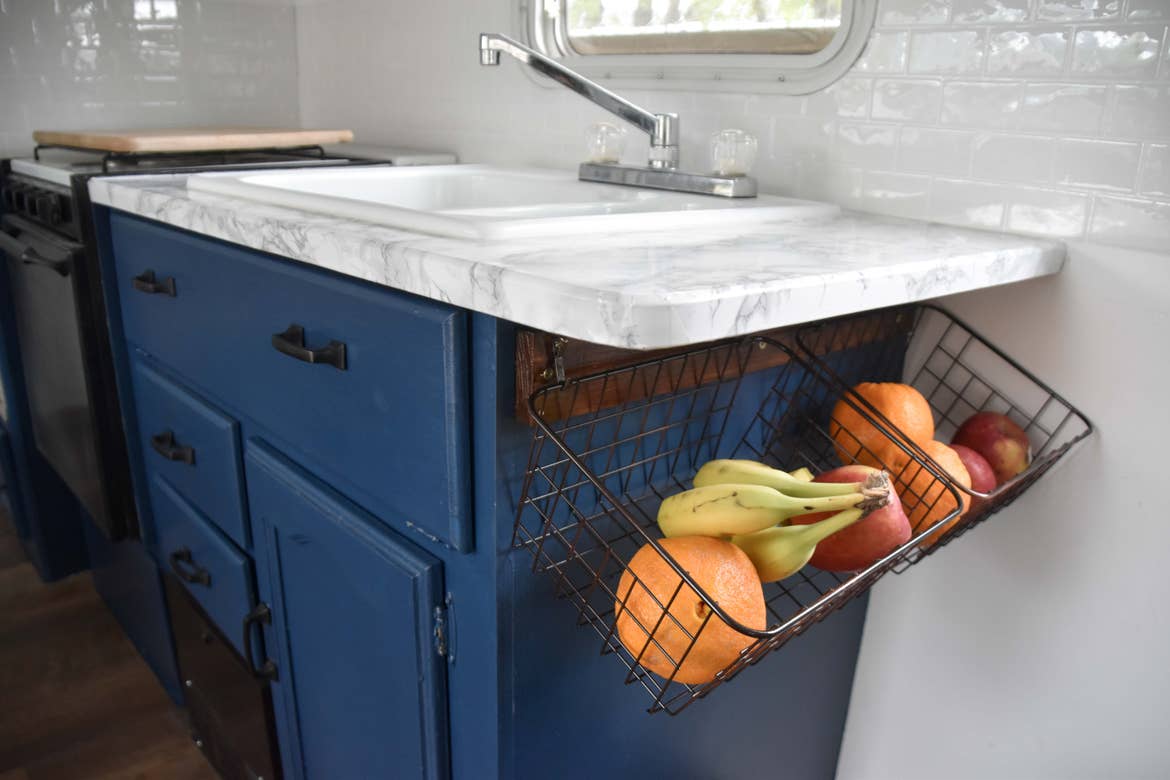 Think your kids eat a lot of snacks on a normal road trip? Plan on them eating double that on an RV trip. It might be a combination of the excitement of a new destination combined with lots of fresh air and outdoor time? All I know is my kids' hunger seems to know no limits when we're in the RV.

Take advantage of all your cupboard space and stock up on snacks. To encourage our kids to eat healthier, we make apples and other healthy fruits easy to grab and the junk food snacks harder to access, along with keeping a few other healthy snacks on hand.


4. Plan for a rainy day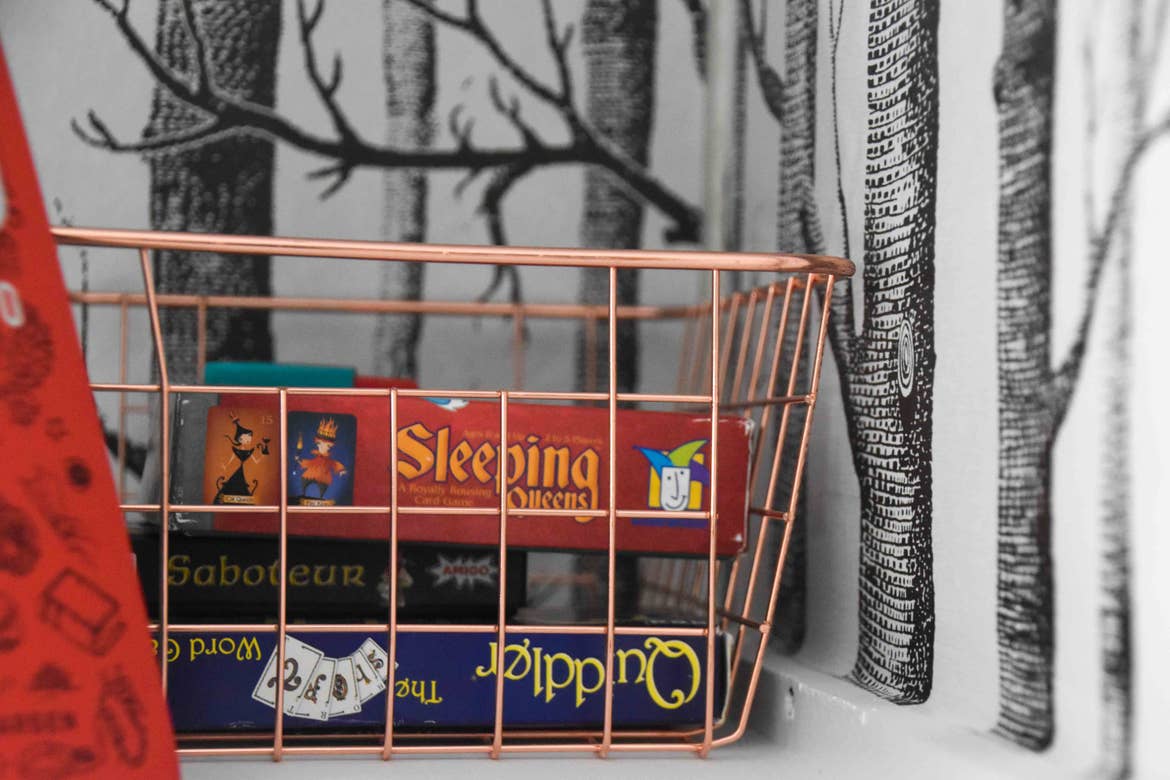 On our first RV trip as a family, we drove out to California for a week of beach camping and … it rained on us almost every single day.

Although there were a few breaks in the clouds, we ended up spending a lot of time together inside the RV, instead of on the beach like we planned. Luckily, the RV we rented was stocked with lots of family games and even some great books for the kids.

Based on that learning, once we got our own RV, our first priority was to stock it with entertaining games and books. Each of our kids brings a novel to read, but we keep the RV stocked with adventure books, birding guides and a few Where's Waldo books for the little ones.

We also have different card games in a bin, and we've added a couple of our favorite board games in travel size editions as well. Our favorite travel games are Qwirkle, Saboteur and Uno (the little ones are Uno-obsessed)!


5. Consider your travel style when choosing an RV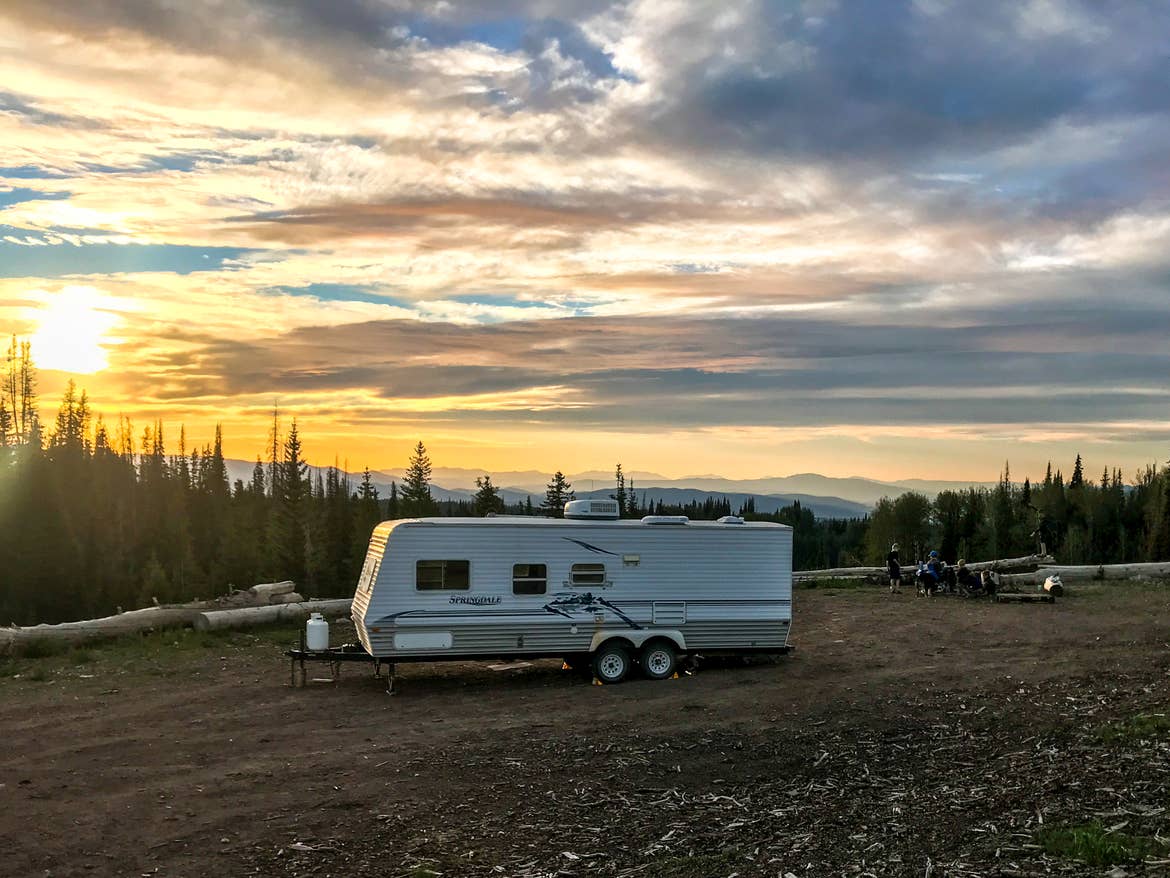 When most people think of RVs, they think of giant, all-in-one motorhomes that are completely self-contained, but there are actually several types of RV.

We personally like the freedom of having our own car to be able to explore when we get to our destination, so a tow-behind RV was a great fit for us. It was much easier to hop around without having to take everything along with us.

Other people love the simplicity of not having to tow or back a trailer, so they opt for a motorhome. Some motorhome families forgo the tow and rent a car for certain stops. I highly recommend checking out several different models before choosing one.

If you've got young children, make sure you also consult a car seat safety technician before getting an RV, as not all RVs are suitable for car seats.


6. Get rid of clutter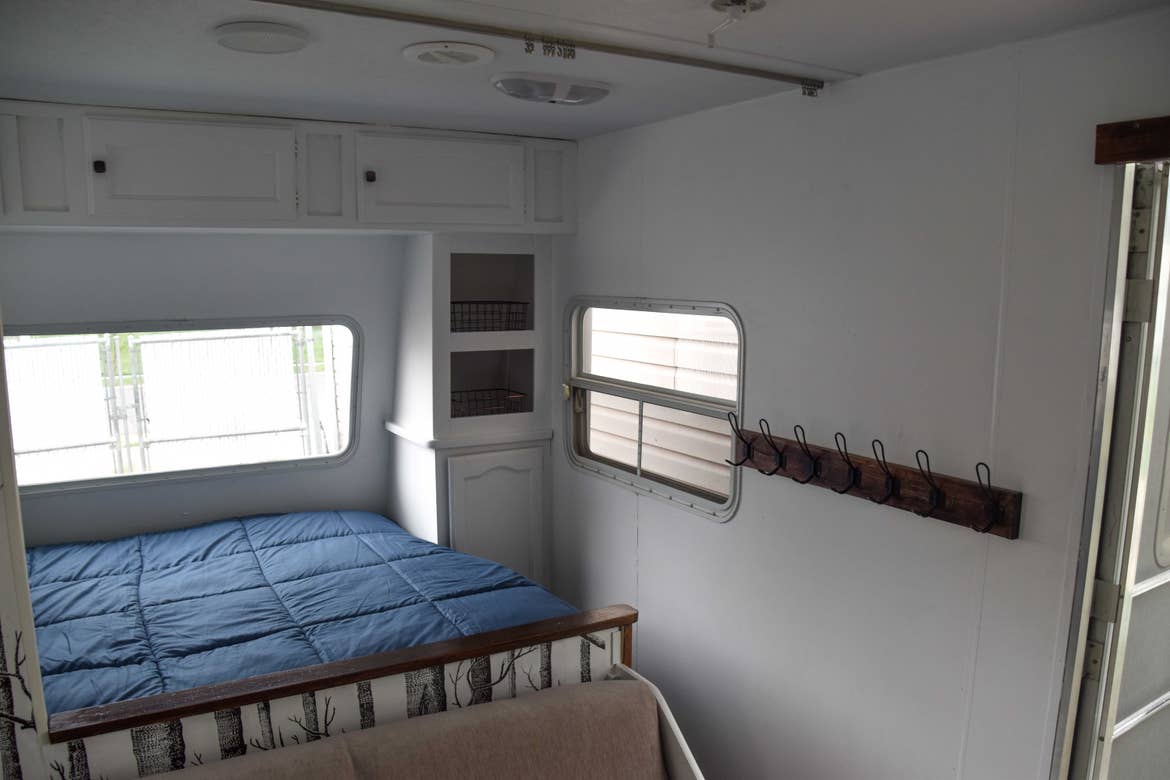 Just like in your home, there are certain areas in your RV that are going to be prone to clutter. Since you're in such a small space, the more you can cut down on clutter, the less stressful your trip will be. Some of the most common cluttering items in an RV are shoes, jackets, hats, sunscreen and snacks (essentially ALL the outdoor things).

Command hooks will be your best friend here. They're easy to remove and reposition and provide a perfect place to hang up jackets and hats.

To keep our shoes organized, and to keep the RV's floor cleaner, we have a plastic file crate that we keep outside the door for the kids to take their shoes off before they come in. It really is the small, simple things like that that that make a world of difference when you're living in a small space.


7. Resist the urge to take EVERYTHING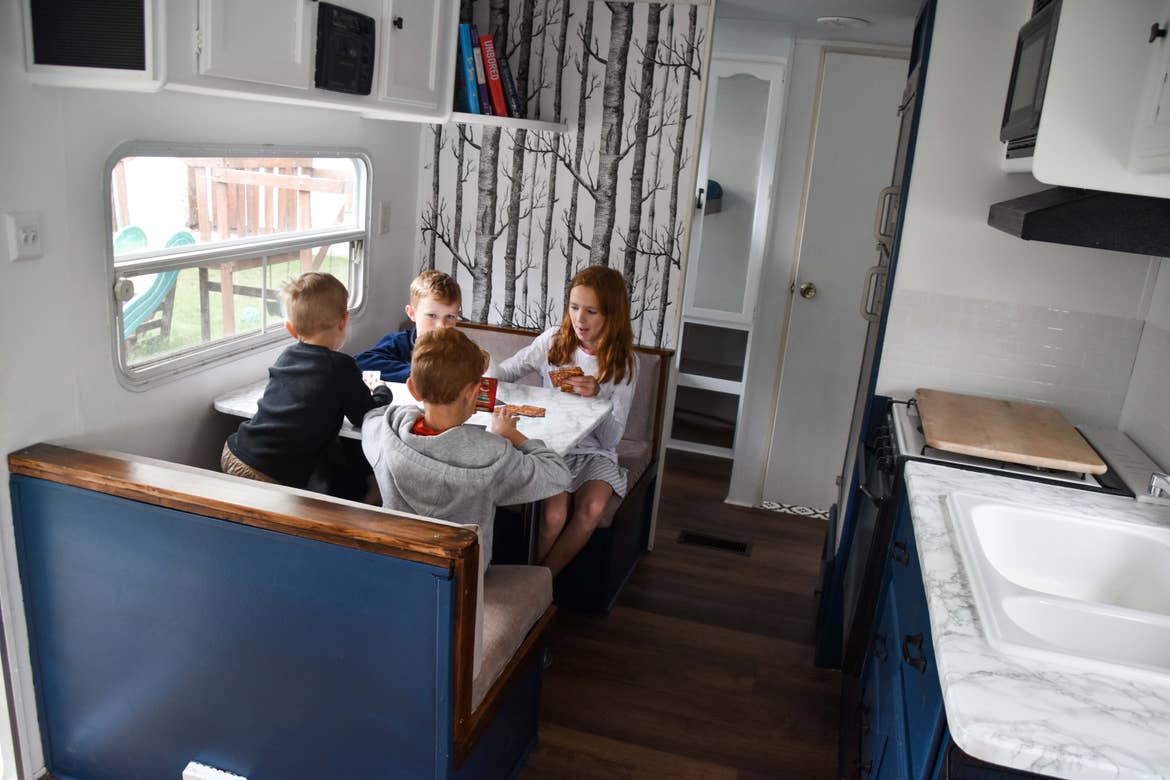 When you're packing for a cross-country trip, you have a lot more room in an RV than you would on a traditional road trip in your car. I know you can probably find a way to take all the bikes, scooters, soccer balls, kayaks, buckets and shovels, but should you?

Not only does your RV have a weight limit on how much it can carry (you risk a broken axle if you exceed it), but your trip may also be harder to manage with more 'stuff.'

Trust me. On our first RV trip, we loaded up our rig with so many things. I was constantly tripping over toys, bikes were always falling over, and I silently cursed every time a soccer ball was in my way in our tiny walkway.

We've since simplified what we take, and our travels go so much smoother. If we're only going to use something once, we consider renting it at our destination instead of hauling it from home.


8. Double-check to make sure you know how to operate all your systems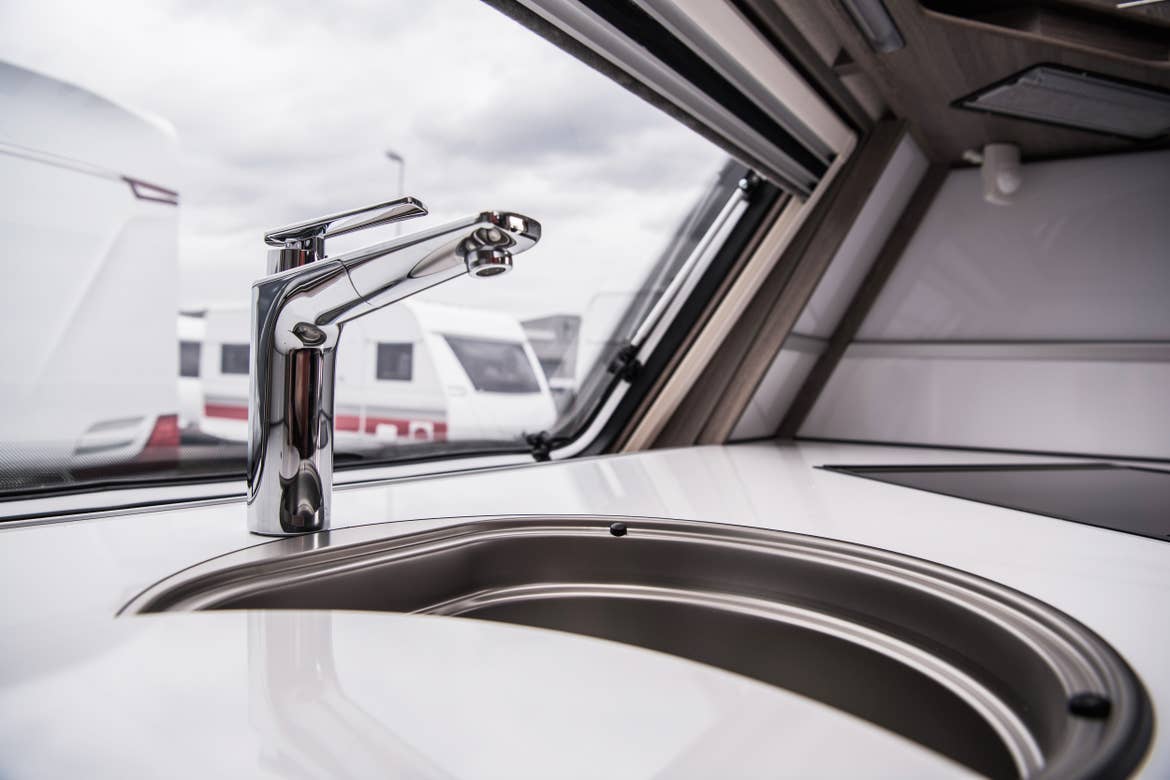 I know it sounds silly, but you really do need to double-check and make sure you know how to operate all the little parts of your RV before you leave.

Do you know how to turn the water heater on? How to control the furnace and A/C? How to turn the table into a bed at night? Most importantly, make sure you know how to empty your wastewater tanks!


9. Keep your meals simple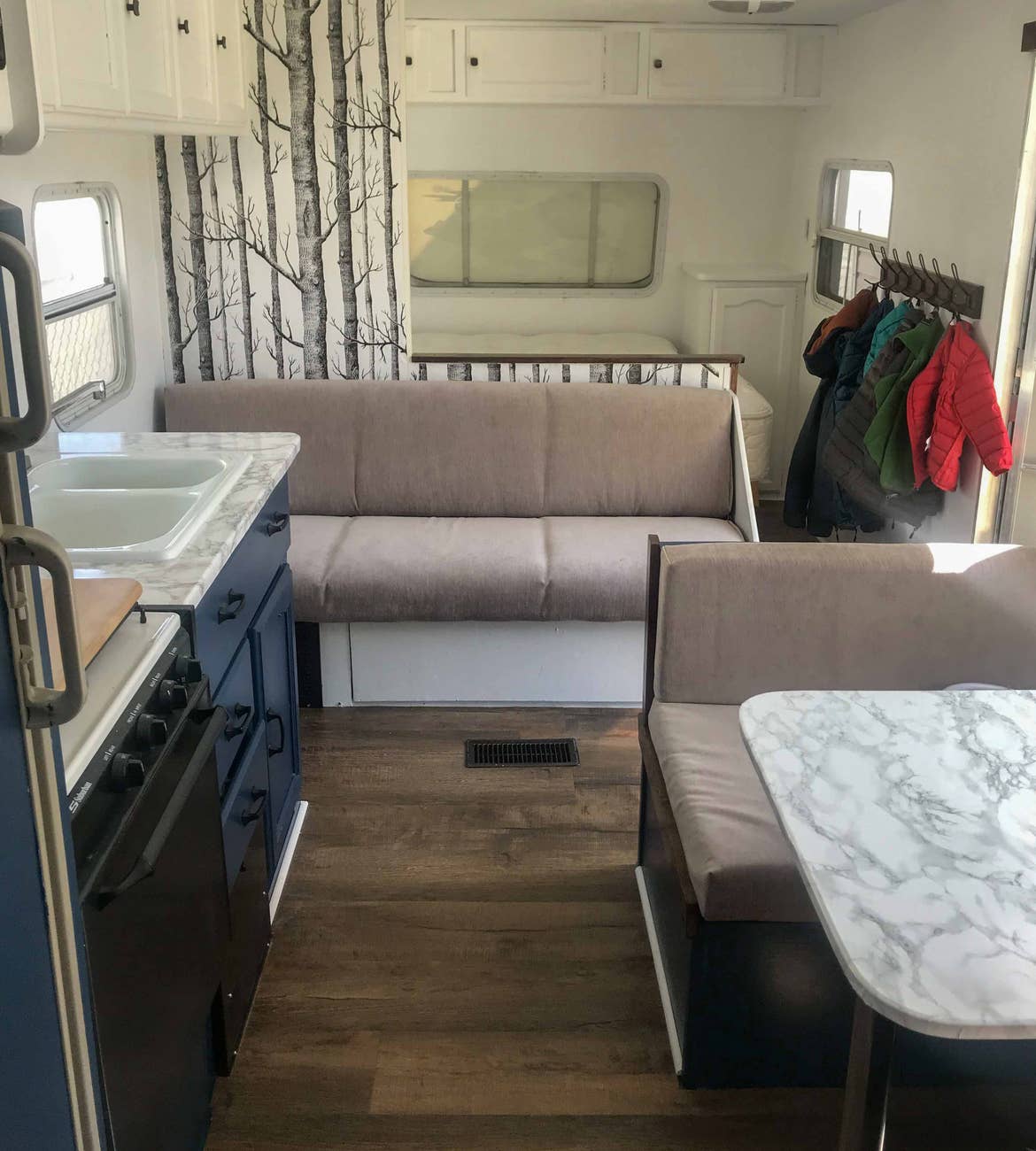 Most RVs come equipped with at least a basic kitchen. You're likely not going to have access to fancy kitchen appliances but think of this as an opportunity to simplify your cooking.

Not only will simpler meals make prep work and clean up faster, but they'll also give you more time to explore your destination with your family. Check out this list of easy RV meals to get you started.


10. Take your time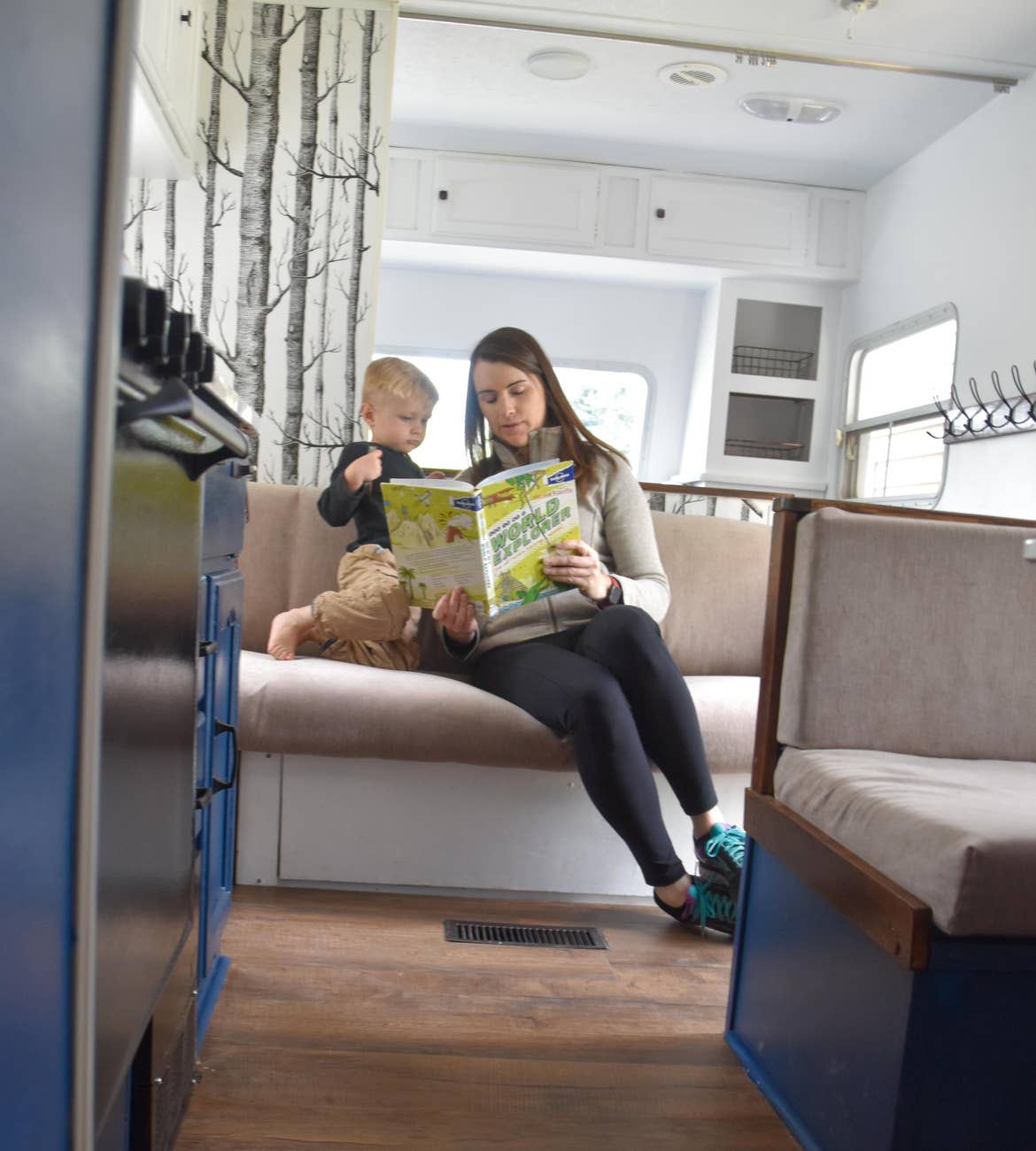 I know it's tempting to try and see all the things(!) while you're on your family RV vacation, but my advice is to take it slow. Remember: you came on this RV trip to relax, so make sure that you take some time to do just that.

I recommend taking at least two days in each location, though we find that three to four days is typically our sweet spot. It gives the kids time to get familiar with the area, and it gives mom and dad a chance to slow down as well.

Most of us live incredibly busy lives and are always looking for a way to pause time with our kids. For our family, spending time in the RV and taking on outdoor adventures together has thankfully been just that.

We love to get off the grid, go where there's no reception and just spend quality time together as a family. Luckily, on RV trips, you can get all the perks of being in the wilderness, and still have a toilet, running water and a kitchen.

So, go ahead. Get out there and enjoy an RV family adventure!


Our guest bloggers are compensated for their writing contributions and honest opinions.