Tina Meeks
Tina is a wife, mother, sister and content creator who aspires to encourage women and young girls to live every day being happy and confident in their own skin. With a passion for her family life, food, travel and style, Tina uses her creativity to tie together the core pieces of her world. Always looking past what we can see and reaching for more of what the heart can feel, Tina shares life through an authentic, more relatable perspective, one filled with warmth, humor and true personal beauty.
Instagram
Facebook
Twitter
Pinterest
YouTube
Website
Experiencing the warm Florida sun and the magic of Walt Disney World® Theme Parks was the last thing I thought our family would be doing during COVID-19 … but I'm so glad that we did.

After seven and a half months of working, home schooling and entertaining ourselves within the four walls of our home, we decided we all needed a break.

We've been taking annual family vacations for about two years now, and between COVID-19 and moving to a new state (California) just two months before the country shut down, it felt so important to give our kids a small piece of normalcy this year.

A fun and safe Orlando vacation (and trip to Disney World) was just the trick!


Deciding We Were Ready to Travel Again
Even though we had been talking about it for years, this was actually our very first trip to Orlando and Disney World as a family! We hadn't traveled all year but decided that our baby boy's second birthday would be worth the trip.

As a mom of three (James (10), Zoe (5) and Luke (2)), I wanted to make sure we did our homework as far as where to stay, what to do and how to fly cross-country during COVID-19.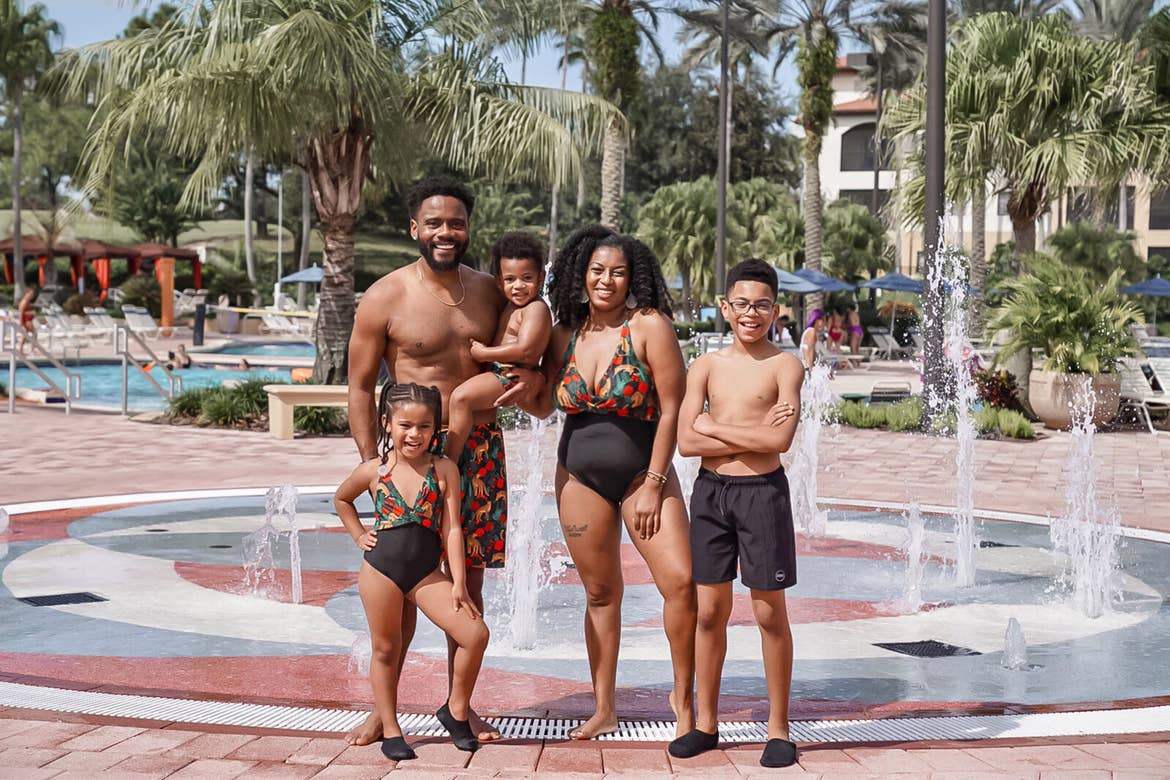 Enjoying the pools and splash pads at Orange Lake Resort


Picking a Resort
Given the climate and ongoing pandemic, we wanted to stay somewhere we felt comfortable and safe. We had an amazing stay with Holiday Inn Club Vacations® last fall at its Villages Resort in Texas to enjoy its exclusive Falladays event.

We had such a great time there and we confirmed that nowadays, all of their resorts have a thorough Safe Travels program in place. So it was a pretty easy choice to stay with them again at Orange Lake Resort, especially since it's so close to Disney World.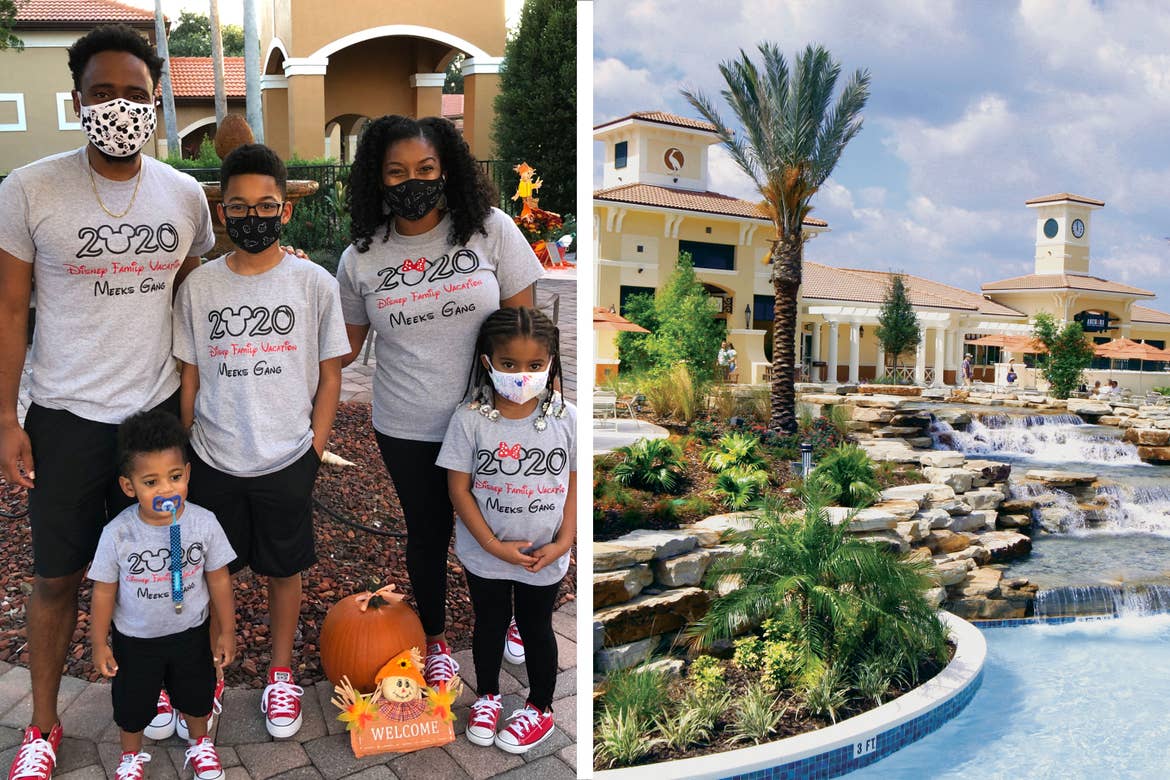 We have arrived! Disney shirts + lazy river = vacation time!


Prepping for Disney World
Even though Disney was going to be a bucket list experience for our family, we still did our research on ways to stay safe. I spent some time reading over the COVID-19 updates on the Disney website.

For one, I made sure to download the My Disney App to help with our contact-free experience ordering food and purchasing souvenirs. I also noted that all the parks require reservations in advance, in addition to admission tickets. Then I ordered things like portable fans to help keep us cool while wearing our masks.

Safety aside, I was most excited to order our matching family Disney shirts!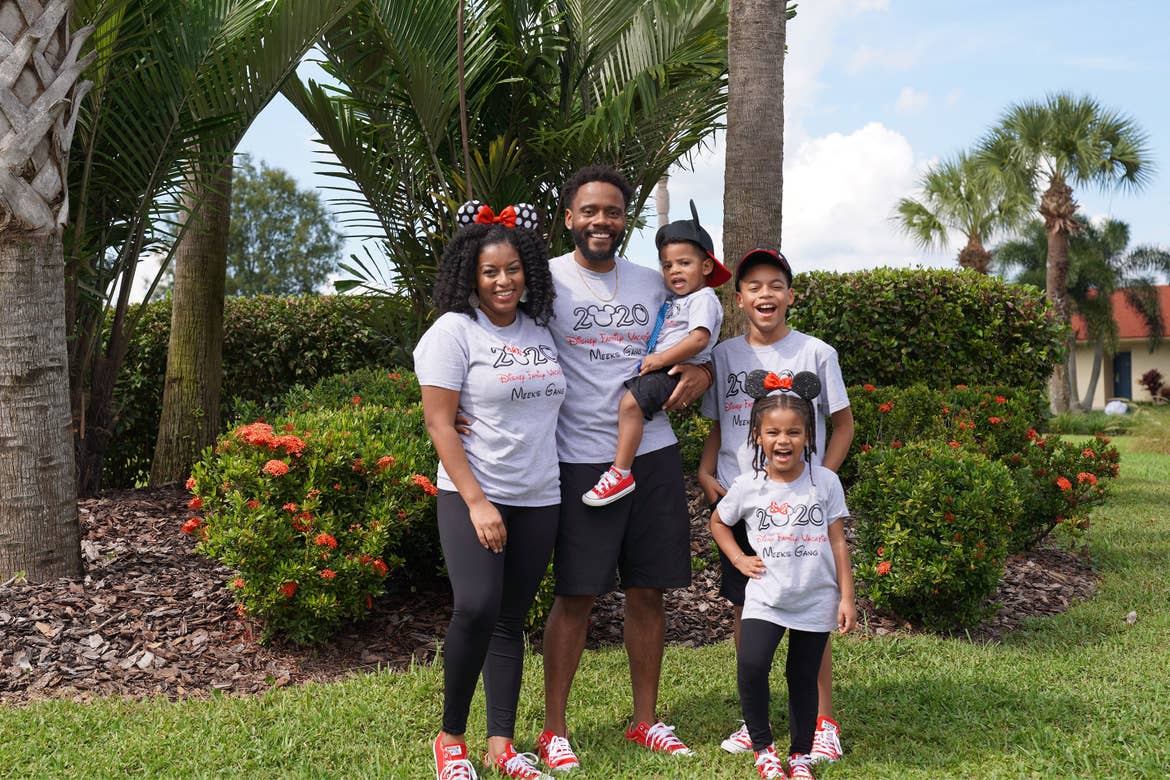 What It's Like Flying During COVID-19
Since we would be flying during COVID-19, we knew we had to do a ton of research on airlines to make sure our family felt safe and comfortable on the flight. Right now, unfortunately, there aren't many airlines that are still skipping middle seats to help enforce distance guidelines, so we chose to fly Delta since they committed to doing this till March 2021.

When searching for direct flights from California to Orlando, the options were limited. We decided it was worth it to pay a little extra and skip the layover in order to limit our exposure to other people.

We had a basic idea of what to expect when we arrived at the airport, but I wanted to make sure that we were as prepared as possible. Prep-wise, we:


Took extra masks, hand sanitizer and a change of clothes for everyone to get us through our journey.
Packed our own snacks and a few PB&J sandwiches for the kids because we knew the restaurant and in-flight food services would be limited. Most airlines are only providing bottled water with pretzels or cookies, and my family definitely needs a bit more than that on a cross-country flight.
Brought our own disinfectant wipes. I'd heard most airlines were handing out a single disinfectant wipe to passengers during boarding, and even though Delta has a heightened cleaning process in place right now, I wanted to be sure that our own personal areas were wiped down. After all, kids love to touch everything!


At both check-in and security, we noticed 6-foot space markers, mask reminders and hand sanitizer stations all over. Once we boarded the flight, attendants immediately handed us disinfectant wipes to go over our areas. Even though we brought our own, it was good to see that they were taking this step seriously.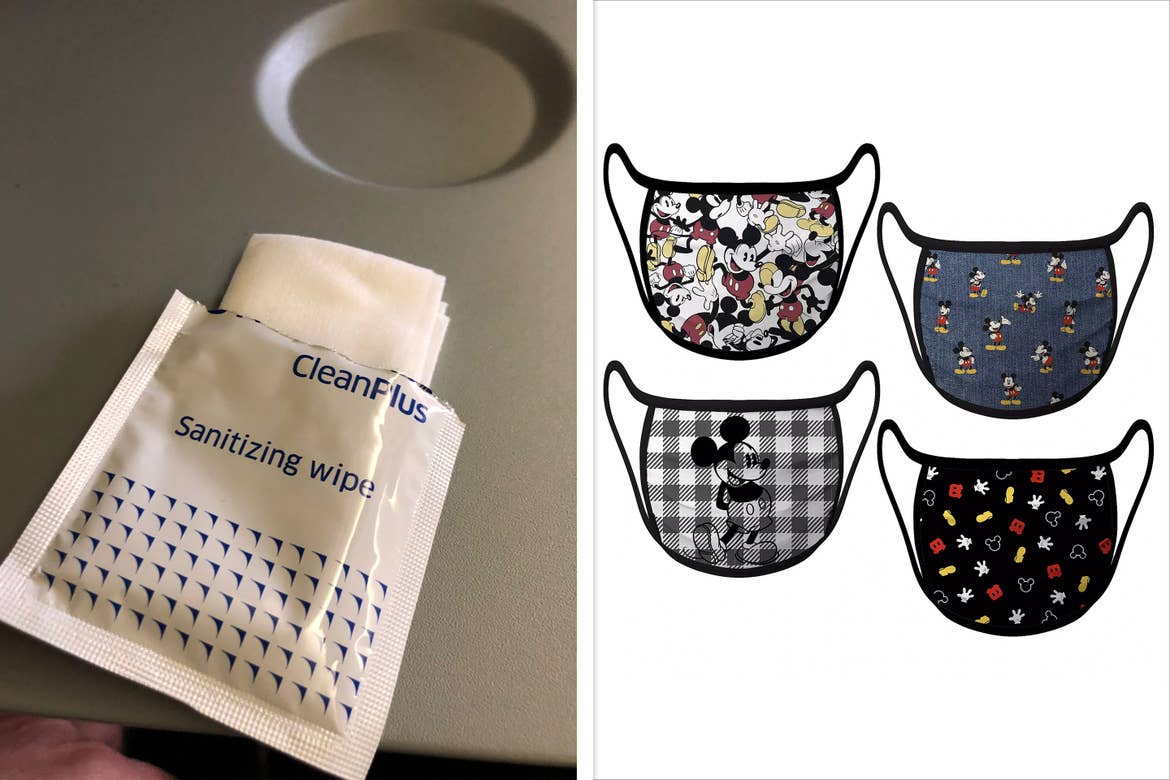 Photo featuring youth masks available on ShopDisney.com

Here are some more safety measures our family took at the airport and during the flight to help minimize our exposure, especially for our little ones:


We used a stroller for younger children (this kept them from touching every window, handrail and chair they walked by)
We opened all doors for the kids
We wiped down any areas where they need to sit with disinfectant wipes
We had our kids wash or sanitize their hands frequently and reminded them not to touch their faces


Pro Tip: If you're planning a trip but have mostly been indoor with your family, have your children practice wearing their masks all day for a week or two so they can get used to it.



What to Look for in a Resort Near Disney
There is so much to consider when choosing a resort near Disney, but the space, amenities and new Safe Travels measures made Holiday Inn Club Vacations at Orange Lake Resort our first choice. There was a lot to love about staying here.

Everyone's different, but based on my family's experience at Orange Lake Resort, here's what I'd consider when choosing where to stay for a Disney and/or Orlando vacation:


1. Resort grounds
From the moment we drove onto the property, it was like we were on a tropical island vacation! This was not just your average hotel with a parking lot and a pool. There was lush greenery everywhere and beautiful palm trees, and the vibe immediately told us that it was time to relax.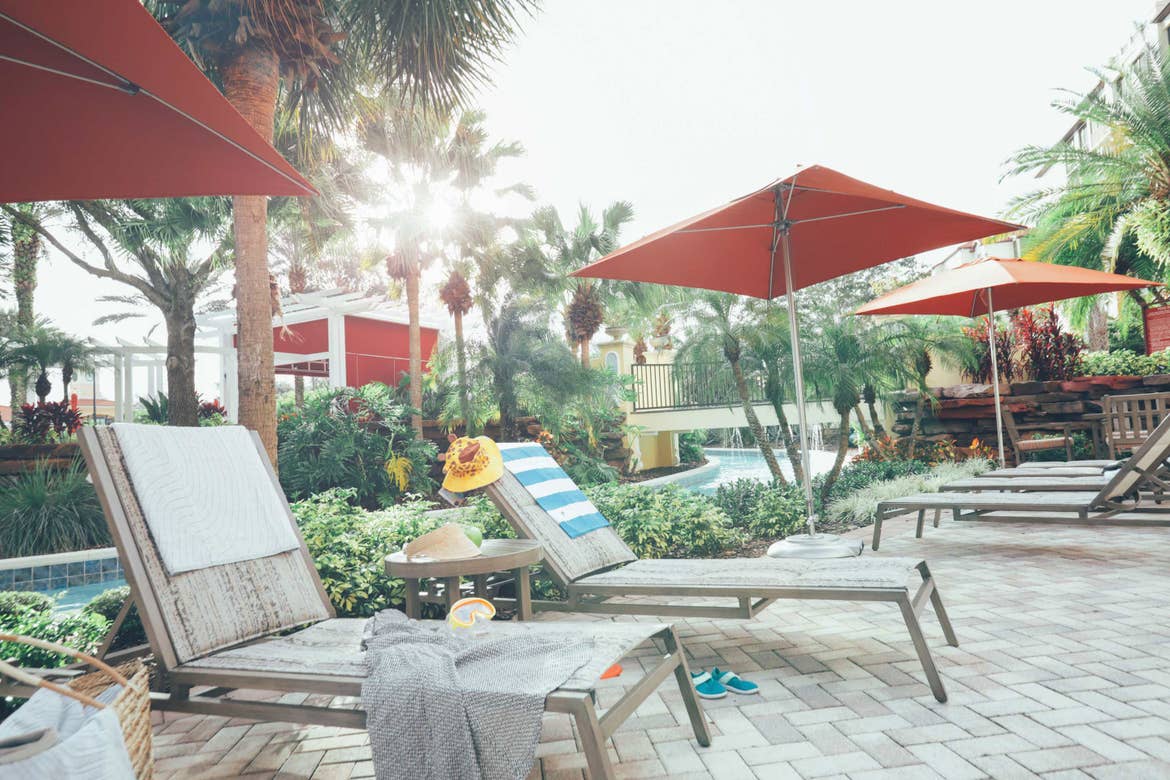 River Island pool area at Orange Lake Resort


2. Easy check-in
After a long cross-country flight, we wanted to get right to the fun. The check-in process at Orange Lake Resort was super convenient and quick. All you have to do is text the front desk to let them know you've arrived and then wait for a response before going inside.

This ensures you're not spending too much time in the lobby and also keeps everyone safe, so you can be properly distanced while inside. Of course, masks are required, and they even have plexiglass up at the lobby counters as an added safety measure.


3. Extra safety measures in place
Beyond the safe virtual check-in measures, Orange Lake Resort has taken quite a few other measures, too, to ensure you and your family will be safe during your stay.

They have notices all over the buildings and lobbies with reminders to wear your masks and stay distanced. One thing that really stood out to me was that they're only allowing one family per elevator because it's pretty hard to keep your distance in small spaces.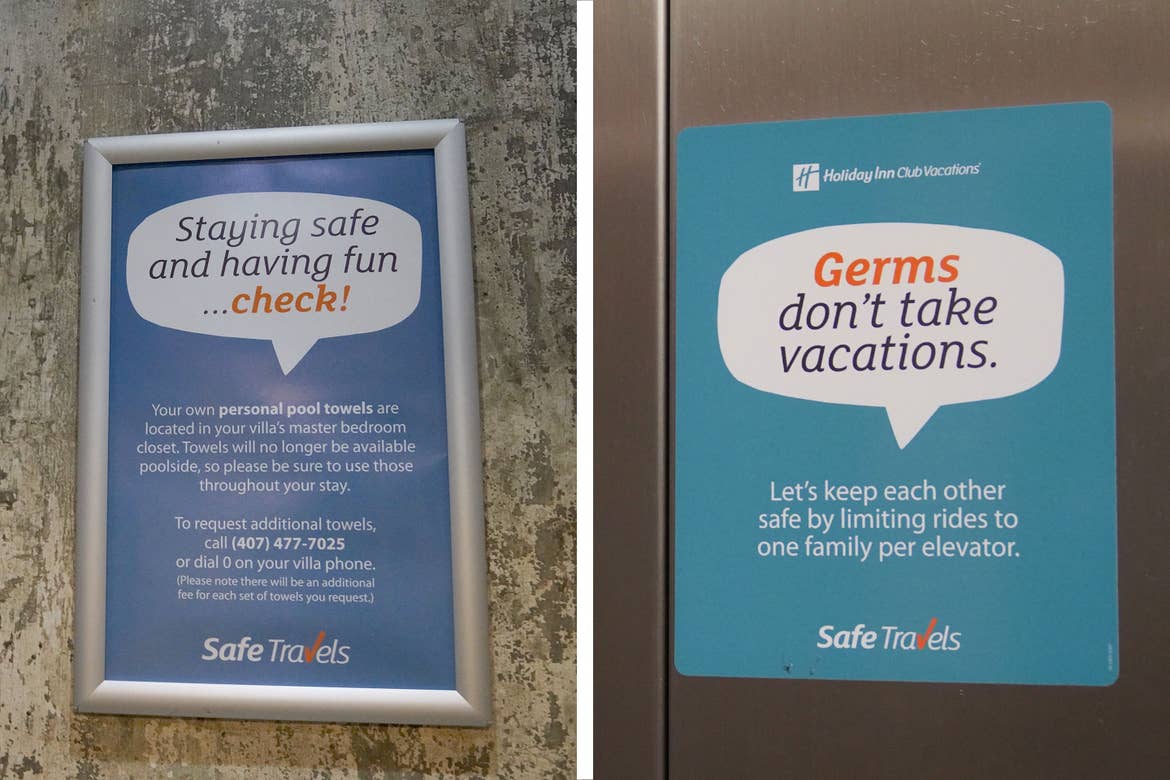 A couple of the many Safe Travels program signs we came across at Orange Lake Resort

Once we arrived at our villa, the first thing I noticed was the safety seal that the housecleaning team uses. It assures you that no one has been in the room since it's been cleaned because once you open the door, the seal is broken. That was very comforting for us. There was no disappointment once we stepped inside either; our villa was spotless.


4. Room to spread out
As a family of five, one thing that we need is space, lots and lots of space. Being confined to a traditional double hotel room would not work for us at all, and that's one of the many reasons we love staying with Holiday Inn Club Vacations.

Our villa had so much space with three full bedrooms, a family room, a breakfast area, a nice-sized full kitchen and a laundry room (which I definitely kept in mind when I packed up all of us for our cross-country trip). It was everything you'd think of when you say, "home away from home."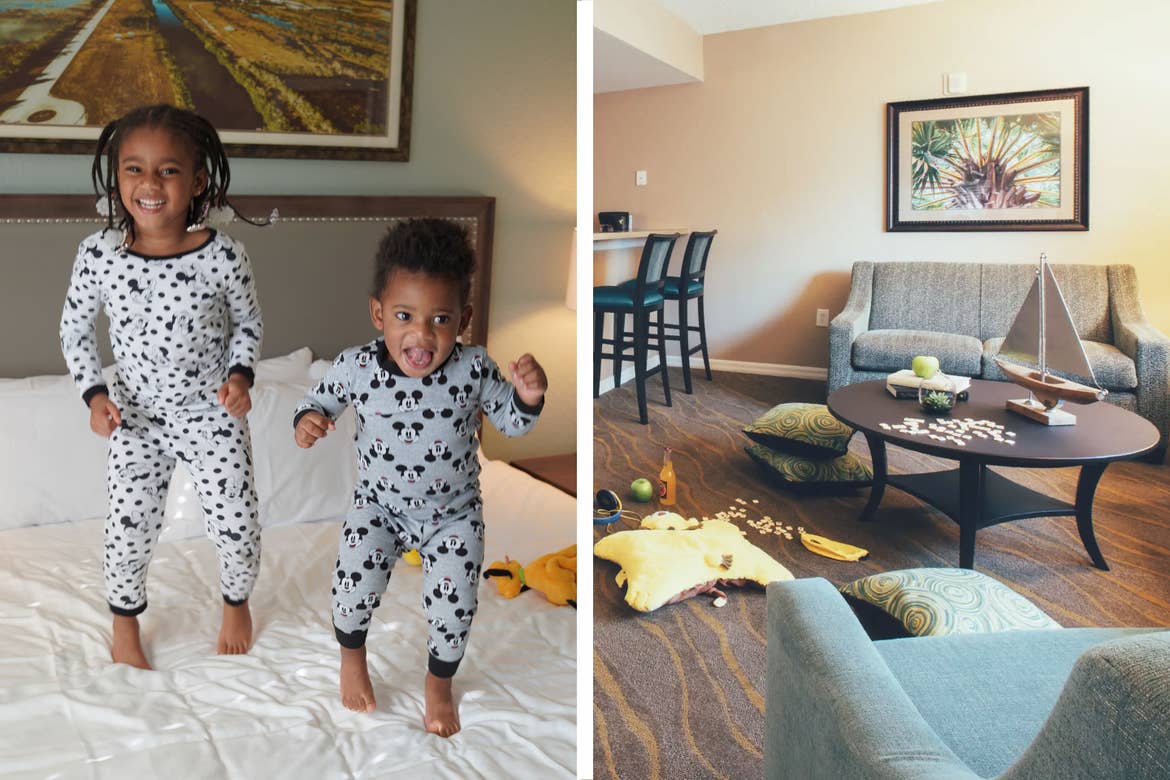 And if you're considering taking a little schoolcation in Orlando, the breakfast buffet area was large enough to accommodate both kids needing to attend Zoom calls and complete class work, too.


5. Driving distance to Disney World
Last but not least, being close to Disney World was important to us. We wanted to spend our time in the parks, not driving and waiting in traffic.

While Orange Lake Resort is located right next to Animal Kingdom® Theme Park, it is a short drive to all four Disney World parks, as well as Disney Springs. It only took us 10 minutes to get to Magic Kingdom in our rental car.


Eating Meals on Vacation: Should you stay in or go out?
When you're on vacation, you might normally eat out and go to restaurants a lot. But Orange Lake Resort villas actually have full kitchens so you can cook your own meals on vacation if you want to.

Personally, I absolutely loved having the full kitchen because it helped keep our trip budget-friendly, and it's especially convenient if you feel uncomfortable dining out during COVID-19.

Groceries-wise, there was a Publix just at the front of the resort property, as well as a Target and Walmart nearby. During our stay, we cooked breakfast and lunch in our villa and dined out for dinner.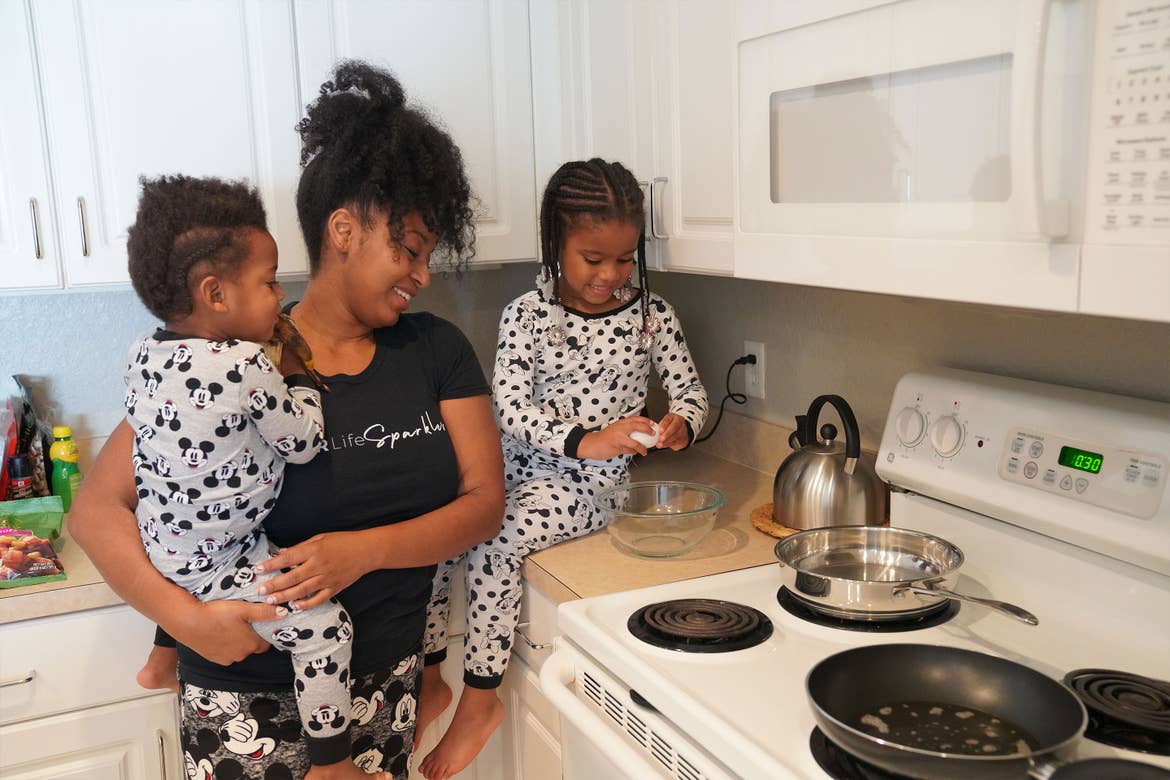 The kitchen was fully stocked with cookware, utensils, plates and appliances, so making breakfast each morning was a breeze. You only need to buy the food and condiments that you would typically use or favorite snacks to have on-hand.

There are quite a few restaurants at the resort to choose from as well. We really enjoyed Paisan Pizzeria because you can really never go wrong with pizza. And when we wanted a bite while sitting poolside, we ate yummy cheeseburgers from Breezes Express. And even though our villa did have a coffee pot, I will say we took full advantage of the Starbucks on property, too.


Disney Safety During COVID-19
Every time I tell someone that my family went to Disney during COVID-19, they look at me like I have three eyes. I know it might not sound like the ideal time for a big, family Orlando vacation, but truly, I felt like it was probably the best time for our family to go.

In terms of Disney safety measures, there's limited capacity, shorter lines and rides being wiped down after every turn ... shouldn't it be like this all the time?! We loved how uncrowded our first Disney World experience felt!

Editor's Note: Since this trip took place, Walt Disney World has updated its safety and capacity policies. Be sure to visit its website for the most up-to-date info.

We opted to visit Magic Kingdom since it was going to be our first time there as a family. With two kids under the age of five, we wanted them to be able to fully enjoy the "magic" while they're still little.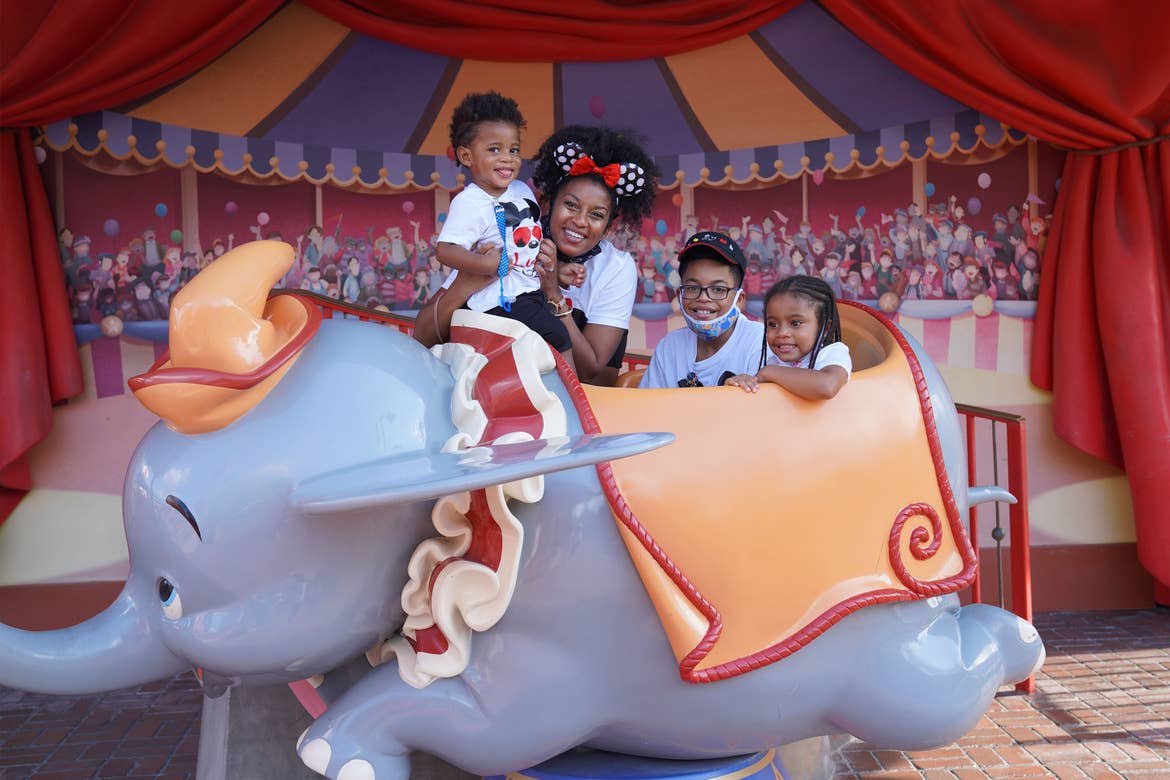 And I'm happy to report that COVID-19 did not take any of that magic away from Magic Kingdom, and we couldn't have picked a better way to celebrate our baby boy's second birthday!

Zoe's favorite ride was Under the Sea and Luke's favorite was Goofy's Barnstormer. It was his very first roller coaster, and we could not believe he was tall enough to ride it! My oldest, James, enjoyed the Tomorrowland Speedway the most.

Pro Tip: If you find yourself frantically searching for Disney gear prior to your trip, don't bother. Both the Target and Walmart near Disney have everything you need to wear your Disney spirit out and about. Matching family shirts, pajamas, hats, socks, bags, fans, cups ... you name it! If budget is important to you, it's far cheaper than buying those things at the park.


Disney Safety Measures at Magic Kingdom
We noticed that Disney's COVID-19 safety measures started from the moment you drive onto park grounds. They have parking lot attendants directing you where to park, and during our October visit, they skipped every other space so you and your family can unload safely.

As you head toward the park entrance, there are reminders to wear a mask and your temperature is checked before you're allowed to enter. Since we were visiting Magic Kingdom, we chose to ride the monorail from the Ticket and Transportation Center. They only allowed one family per car, so we had alllllll the space to ourselves.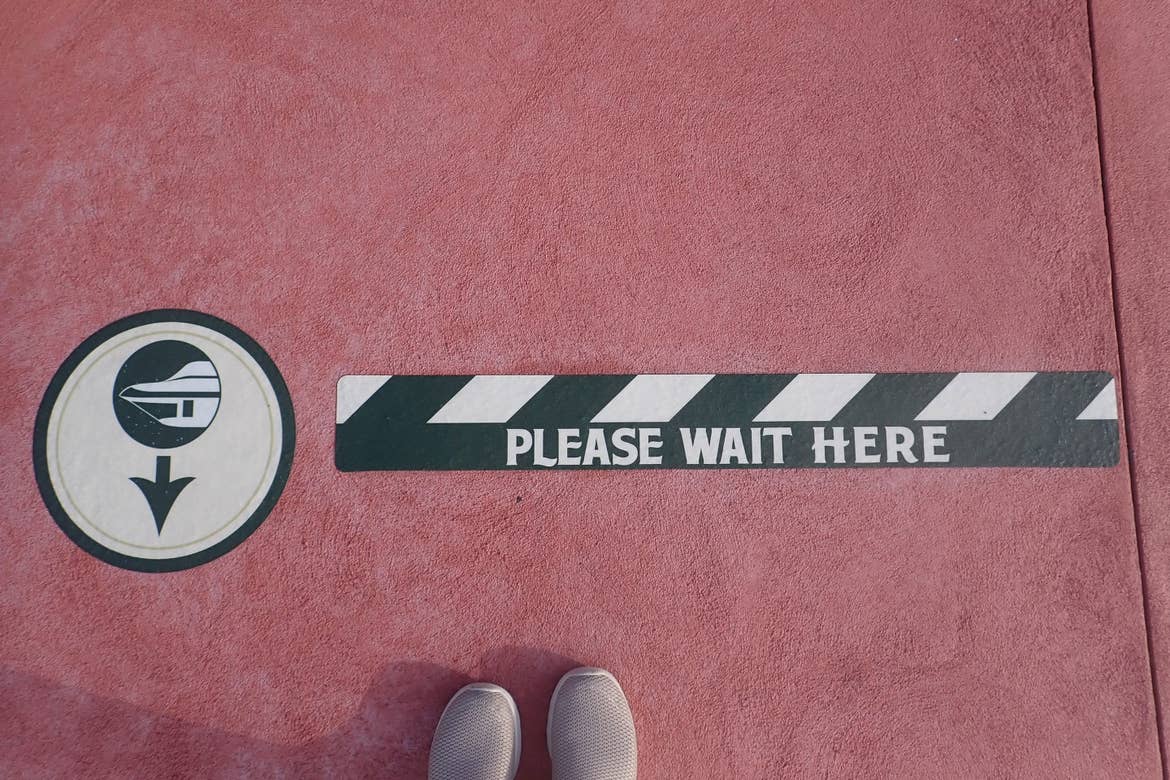 Safe distancing markers for our monorail ride to Magic Kingdom

Once we were inside Magic Kingdom, there were several signs and announcement reminders to wear your masks. Park attendants were walking the grounds to make sure that everyone was following rules. And you weren't allowed to remove masks for photos either.

Florida is still a bit warm in the fall, so having handheld fans helped, but the kids did surprisingly well wearing and not complaining about having their masks on all day.

I enjoyed seeing everyone willingly following all of the new guidelines. It made our visit that much more fun. We would happily visit again, and I hope that some of the new measures stay in place long after we've adjusted post COVID-19.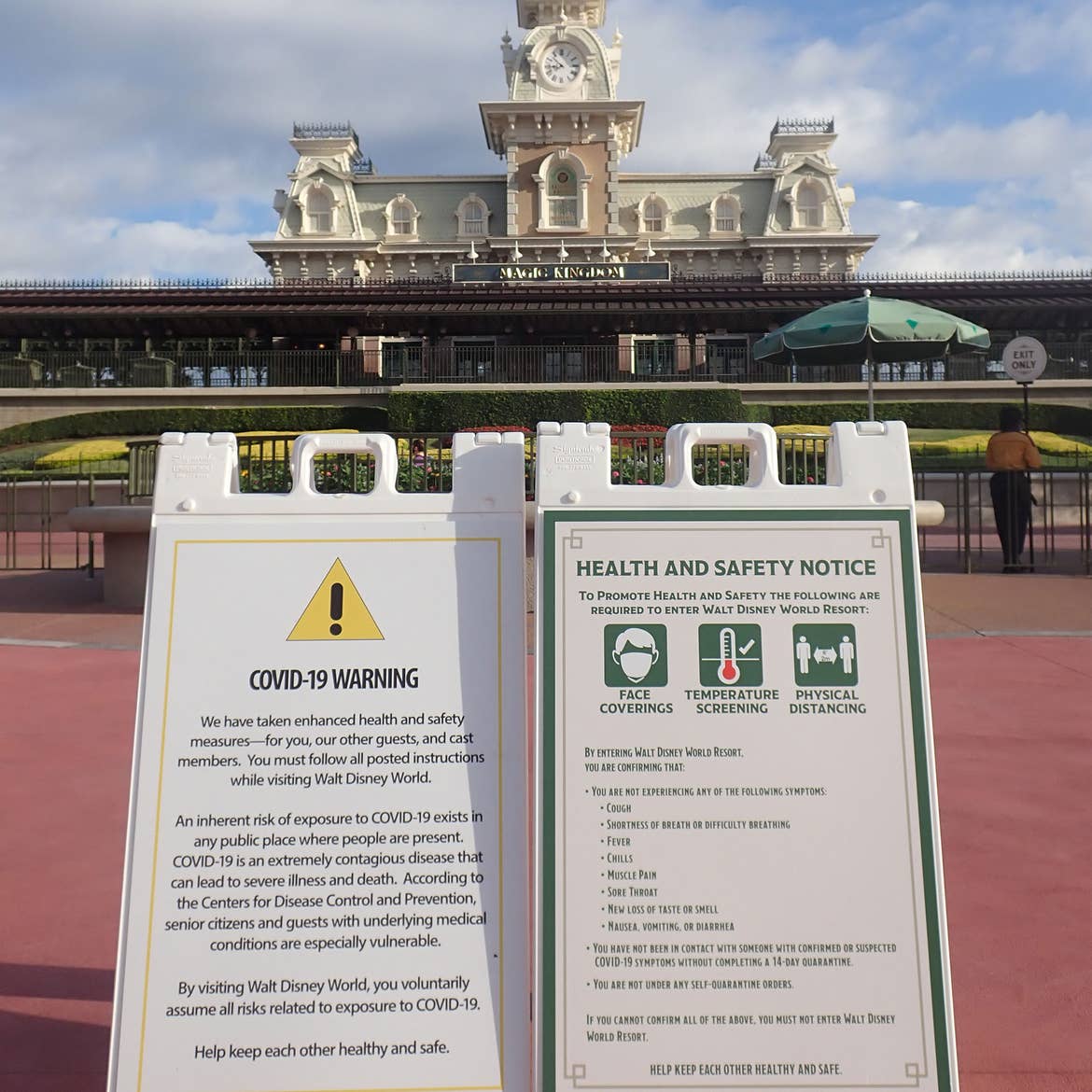 Family Fun in the Florida Sun
When we weren't busy enjoying the magic at Disney World, we had just as great of a time back at our resort. Outside of Disney, here were some of our favorite parts of our Orlando vacation:


1. Pool fun
Naturally, the pool was our first stop for some fun in the sun. We spent most of our time at River Island, which has a huge pool and lazy river. I loved that the pool had several zero-entry areas that were shallow enough for my two-year-old to enjoy. They have the fun splash pad areas in North Village, too, which I think Luke enjoyed the very most.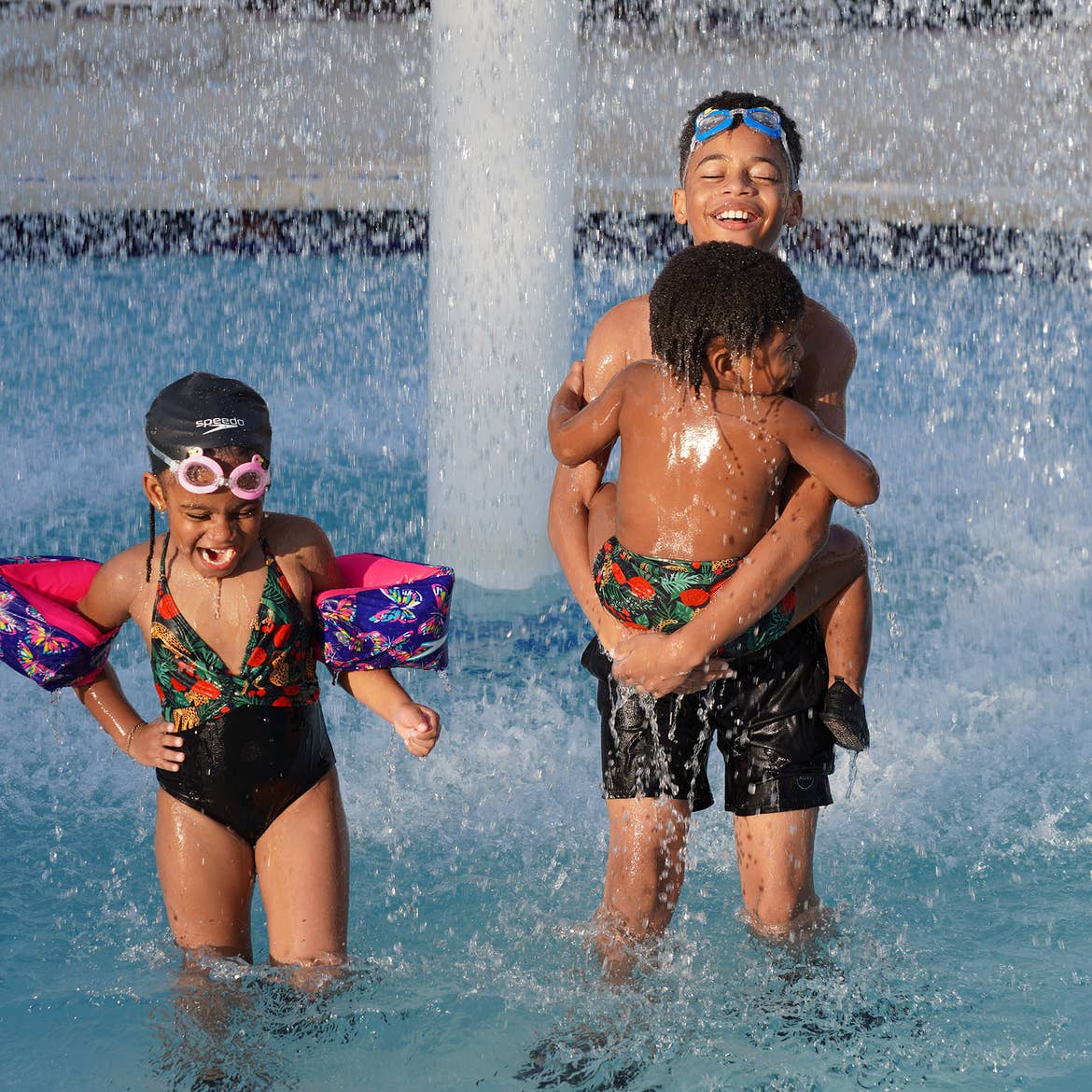 The Splash Lagoon Kids' Wading Pool in North Village at Orange Lake Resort

COVID-19 pool safety: The pool was the one area where masks weren't required, for obvious reasons, but they did space out the lounge chairs so there was more than enough space to keep your distance when you were by and in the pool. The resort team also encouraged keeping a safe social distance from other families even when in the water, which was a helpful reminder.


2. Mini golfing as a family
Island Golf was probably our second favorite activity after pool time. We had so much fun that we went mini golfing twice!

You have a choice between 18 or 36 holes of mini golf, which can make for a few hours of fun. And the course has such beautiful scenery, too; it's surrounded by palm trees of all sizes and mini waterfalls.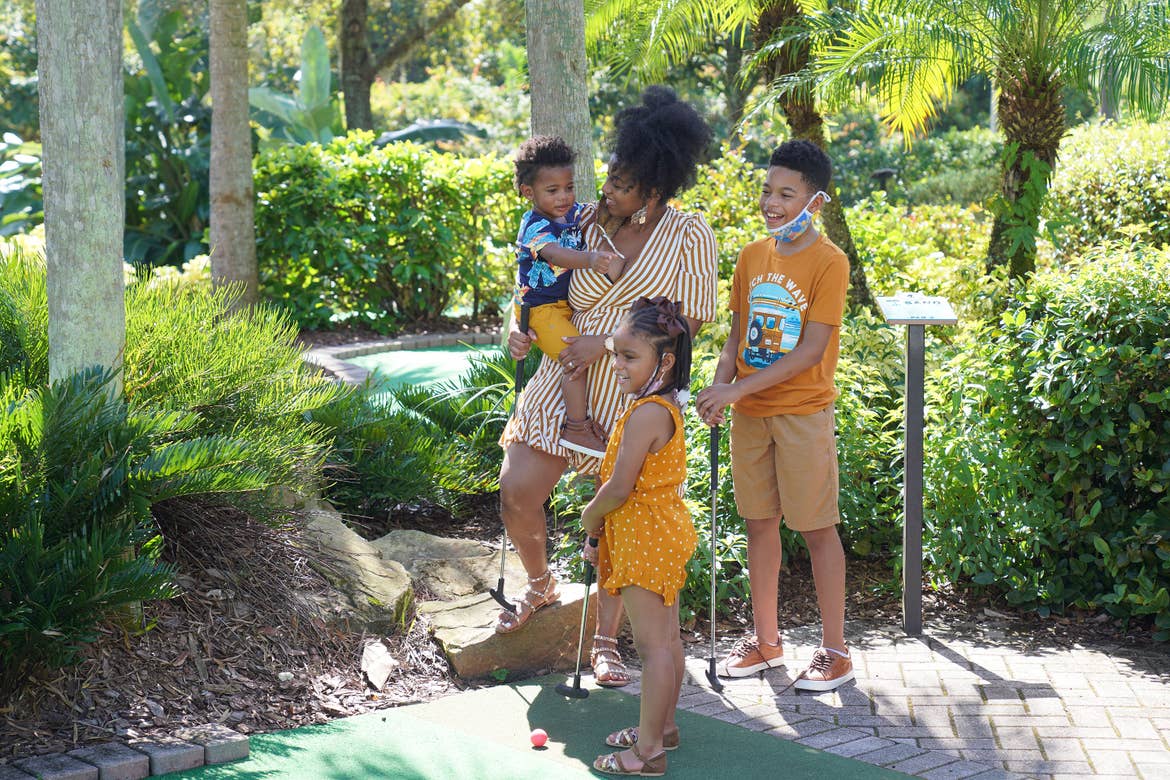 Island Golf mini golf course in River Island at Orange Lake Resort

COVID-19 mini golf safety: Masks were required, and the Island Golf team only allowed a certain number of families on the course at a time. Even while we were playing, though, there was plenty of space between the holes that we could keep our distance from others.

The team members were also being careful to sanitize the clubs and balls after each use, so that was great to see as well. They even had clubs small enough for Luke (how cute is that?!). Even with all the safety measures, mini golf was still just as fun as it usually is for our whole family.


3. Arcade time
Last but not least: the arcade! Orlando weather is known to be a bit fickle so, of course, it rained on the last day of our trip. The Water's Edge arcade in West Village was the perfect way to continue our fun vacation with a little family-friendly competition.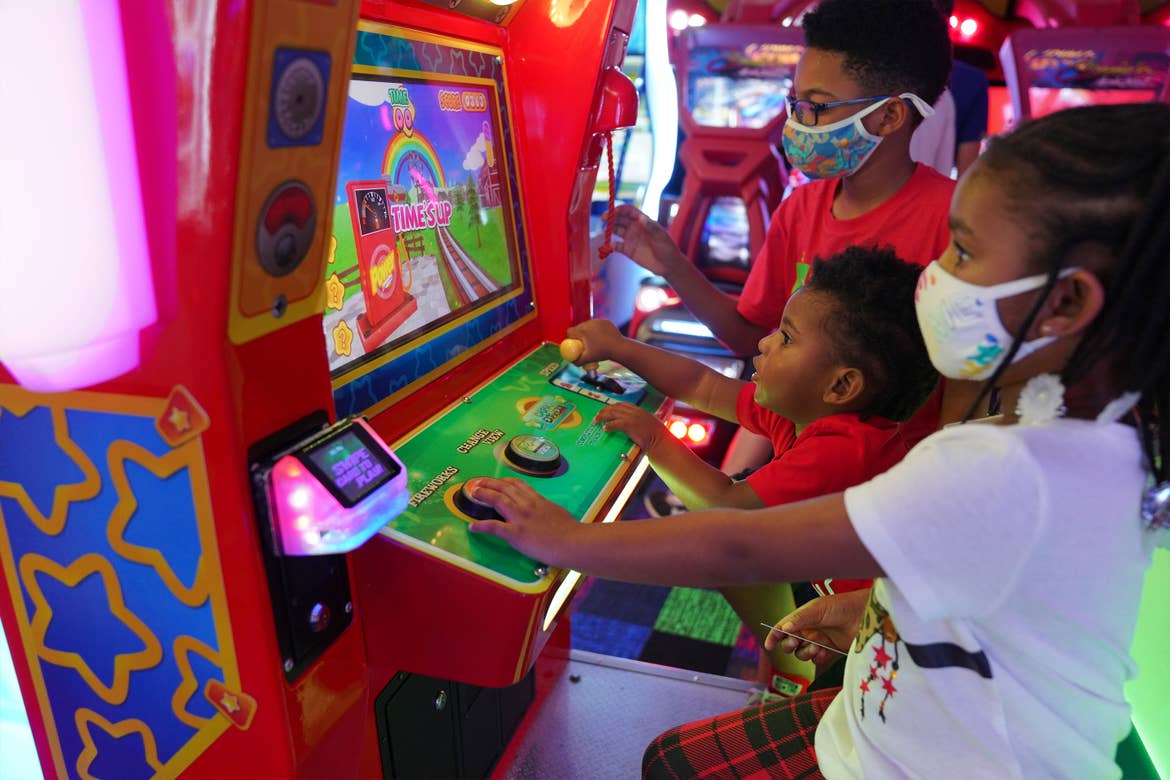 Water's Edge arcade in West Village at Orange Lake Resort

COVID-19 arcade safety: I know when you typically think of an arcade, it might not be ideal in the COVID-19 world we live in now, but we felt completely safe. There was a limit on the number of people allowed inside at once, there were sanitizer stations all throughout, and masks were required at all times. We had so much fun!


Fun & Safe Vacation Memories
Our trip to Orlando was truly everything our family needed. It was proof that we can still make fun memories together while being safe.

Our only regret is that we didn't stay longer … and the fact that we didn't get to visit Epcot and Universal Studios! Since Orlando theme parks are requiring reservations a couple weeks in advance, and since I didn't want to tire the kids out too badly, we only planned for one park.

We will definitely visit both Universal Studios and Epcot on our next trip though. Even more reason for us to go back 😉.

As soon as we got home, we started making plans for all the things we wanted to do for our 2021 Orlando vacation. We think visiting Disney World during the holidays would be an amazing experience and, of course, Orange Lake Resort would be our resort of choice.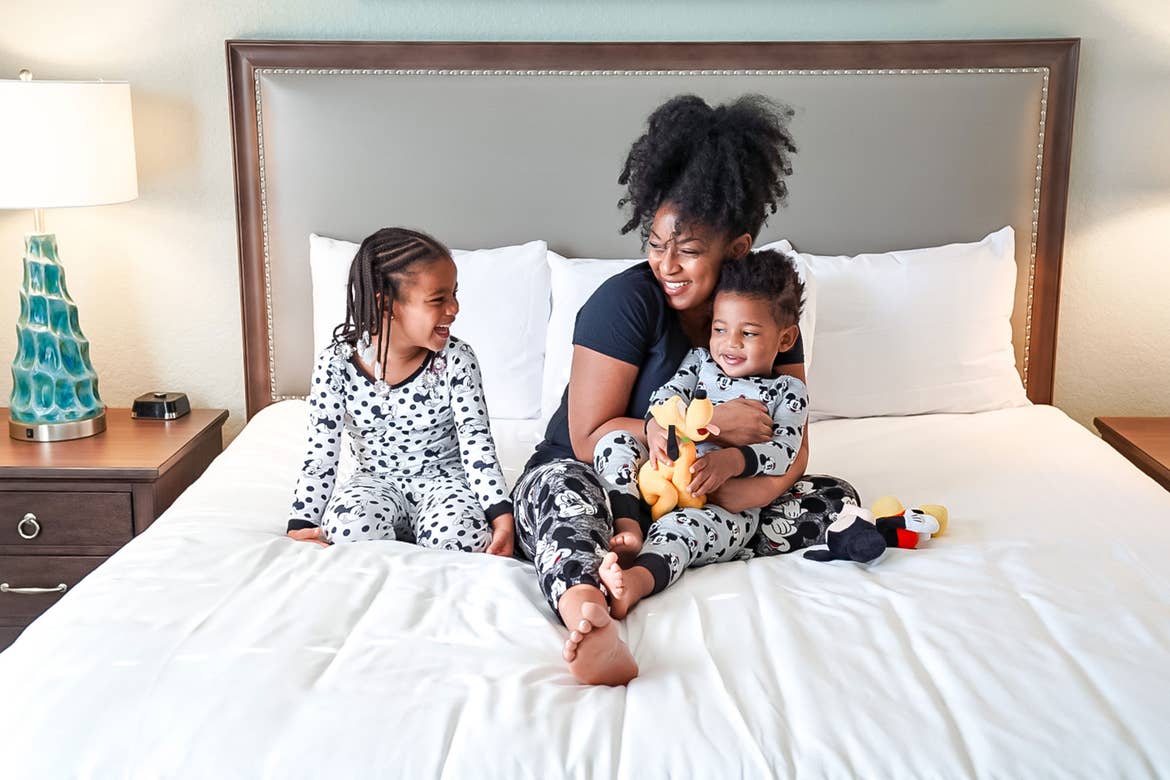 Our guest bloggers are compensated for their writing contributions and honest opinions.

All information is subject to change. This article is a curated guide and is neither sponsored nor considered an official endorsement. Please be sure to check information directly with any/all tours, guides or companies for the most up-to-date and direct details.