Angelica Kajiwara
Recently named one of the top 2021 family travel blogs and mom blogger in DC, Angelica Kajiwara, her husband, her mom and three kids are always up for an adventure! Whether it's a family road trip in their RV, a weekend away at the newest family destination or a Tuesday at their scenic home on Lookout Mountain, this fun-loving family shares the best, the real and the silliness of it all. Her roll-with-it attitude of, "If we can do it, you can do it" makes her blog a must-read (and her Instagram a must-follow).
Instagram
Facebook
Twitter
Website
Whew, 2020 has been quite a year. Now more than ever, I think I can safely say so many of us are missing our family, our friends and traveling in a big way.

And that we all might be craving some family-friendly travel fun with the people we love the most. I know my family was, and now I'm happy to share with you how to plan a nature-filled family trip to Branson like we did!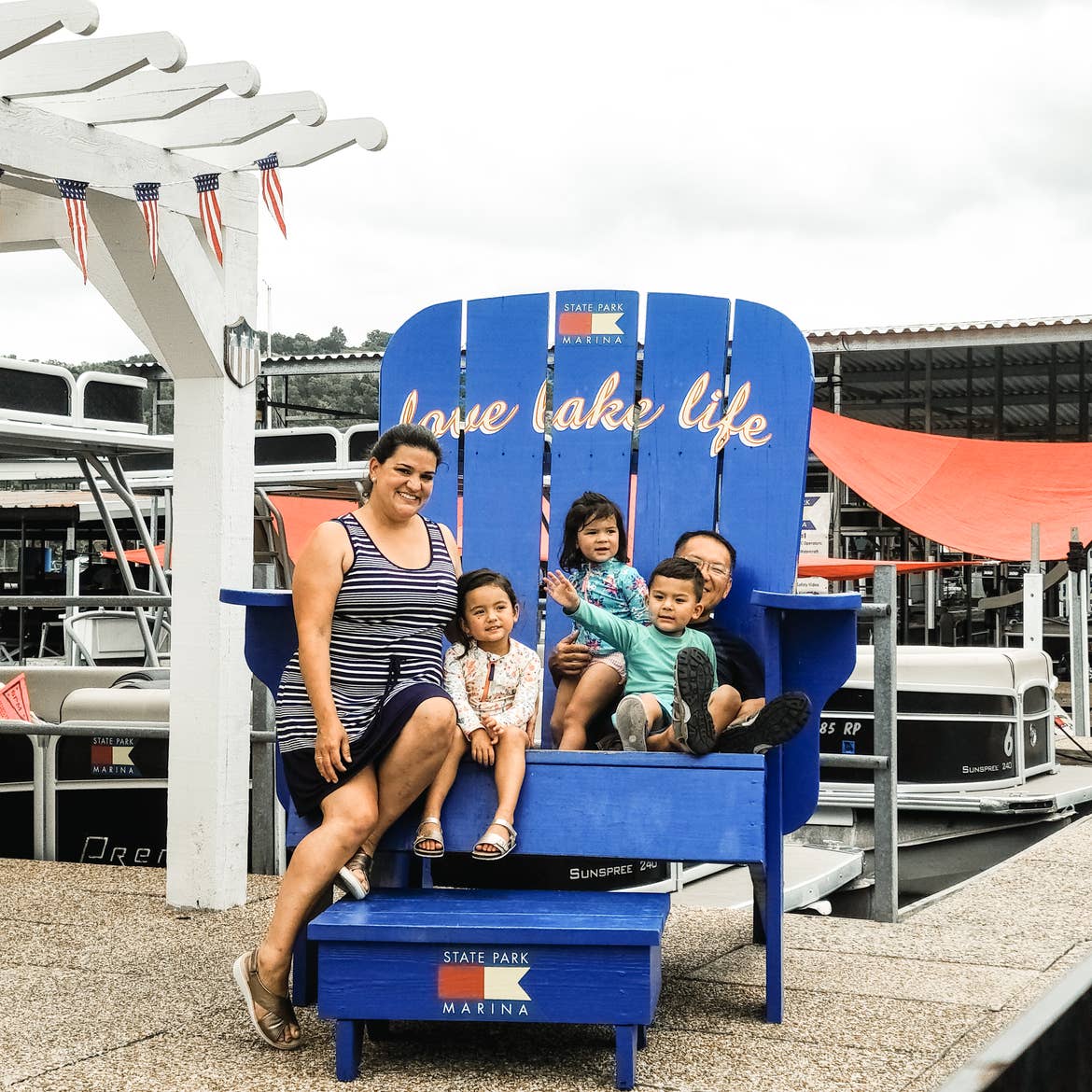 If you need a getaway that's full of fresh air, plenty of time spent in the great outdoors (and accommodations that come with a thorough safety program), I happen to think the perfect family spot is waiting for you and your crew in Branson, Missouri!

We loved our time there (and our stay at Holiday Hills Resort). Scroll down to read all about our adventures—I may have already planned out your next vacation! (Oh, and be sure to read all about our RV travels to Branson, too.)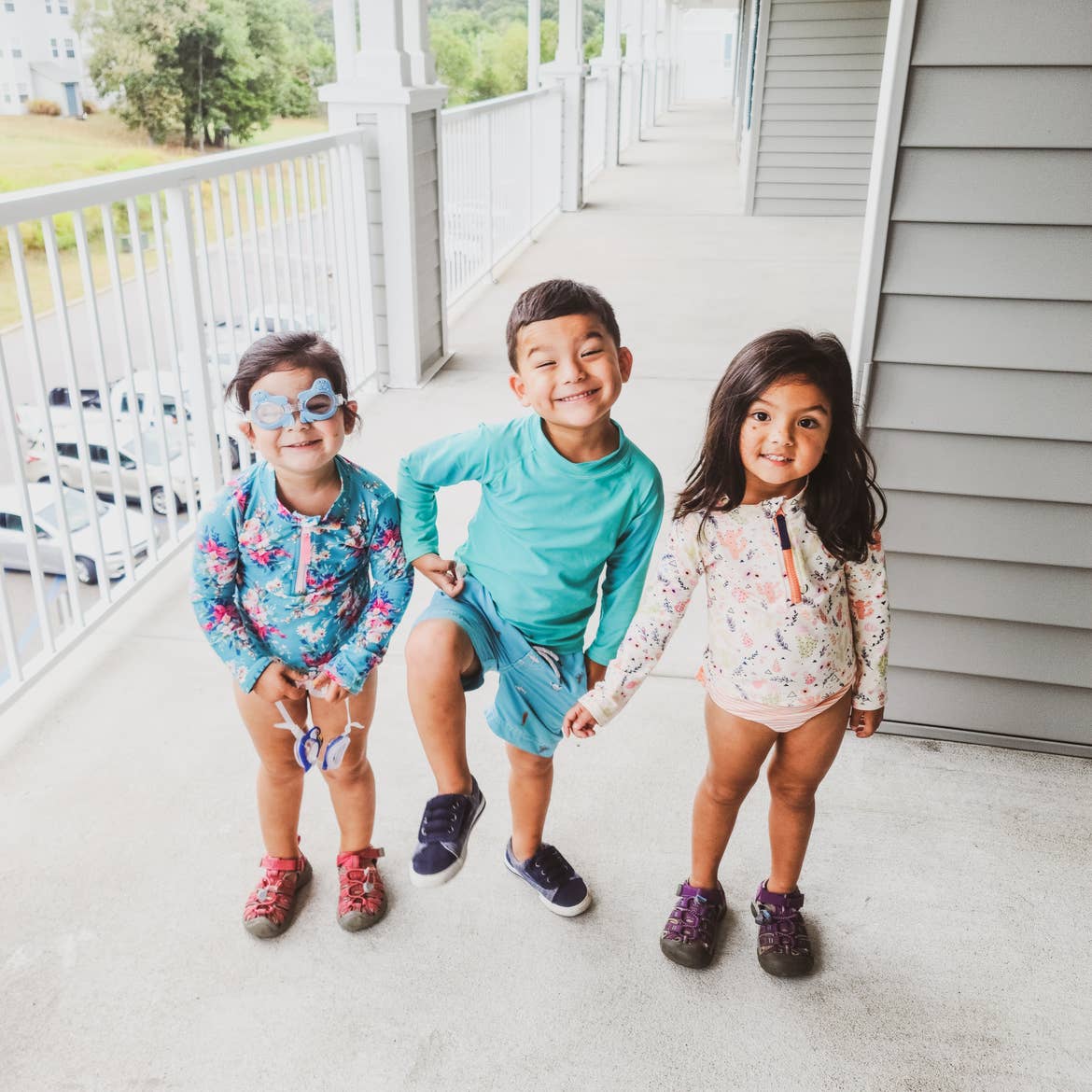 Traveling During COVID-19
Let's start with the elephant in the room. What about family travel during a global pandemic? I had the same question, and it is an important and valid question to ask right now.

My mom was actually diagnosed with COVID-19 during the early months of the pandemic, and while she fully recovered, we knew we couldn't risk traveling with her unless we felt 100% safe.

We are a traveling family by nature. We love to travel, and it is part of my job, so we knew we had to get back out on the road. But we didn't risk leaving home until we weighed our options, did our research and planned a safe trip for all of us. And we didn't plan any activities that weren't COVID-19 friendly.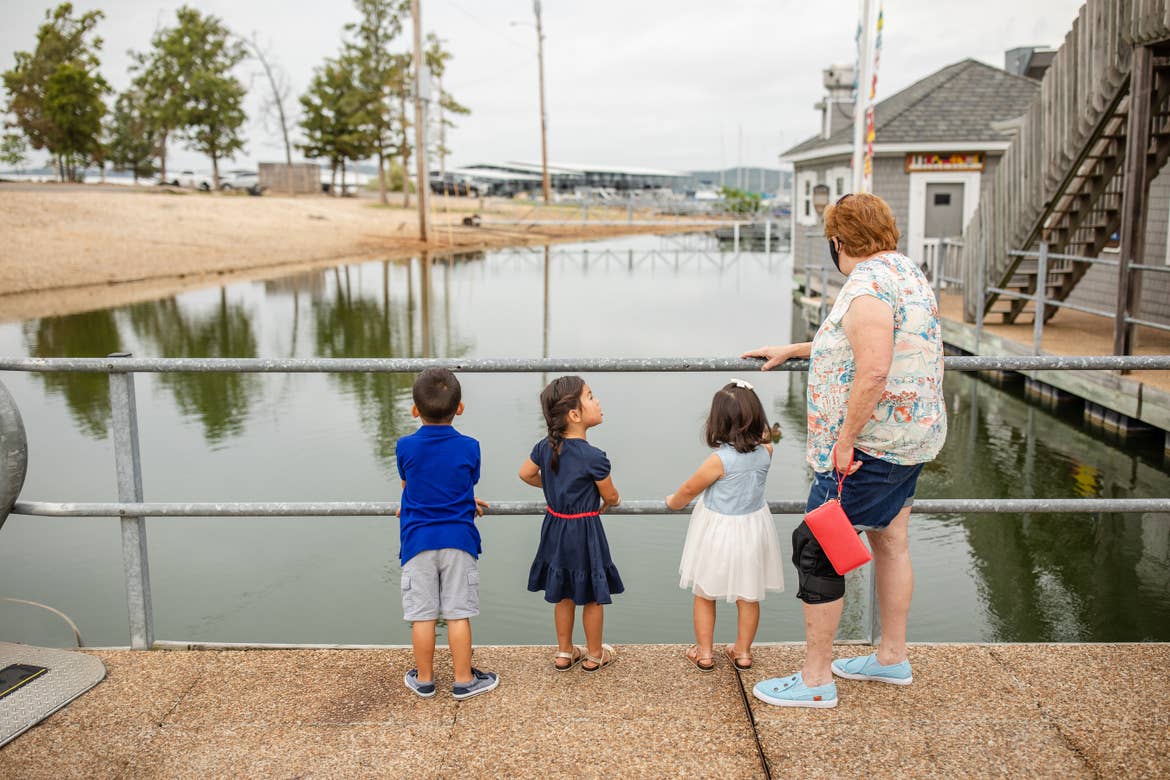 We decided on Branson because we knew there were tons of outdoor activities we could enjoy together. And overall, it would be easy for us to stay socially distanced while still having an incredible vacation.

If we'd visited Branson last year, we would have booked tickets to shows and done tons of downtown activities. Silver lining: I can't believe what natural beauty we would have missed if we hadn't vacationed in 2020!


How We Got to Branson
Now, the best way for our family to get to Branson? We decided that was going to be by RV. There are so many beautiful places between where we live near Washington, DC, and Missouri, and we didn't want to miss the opportunity to see it all together. After months at home, this trip was the perfect way to start traveling again.

So, we packed up our things and took our RV out to the Holiday Inn Club Vacations® Holiday Hills Resort and parked it there while we enjoyed a nice vacation in Branson for the week.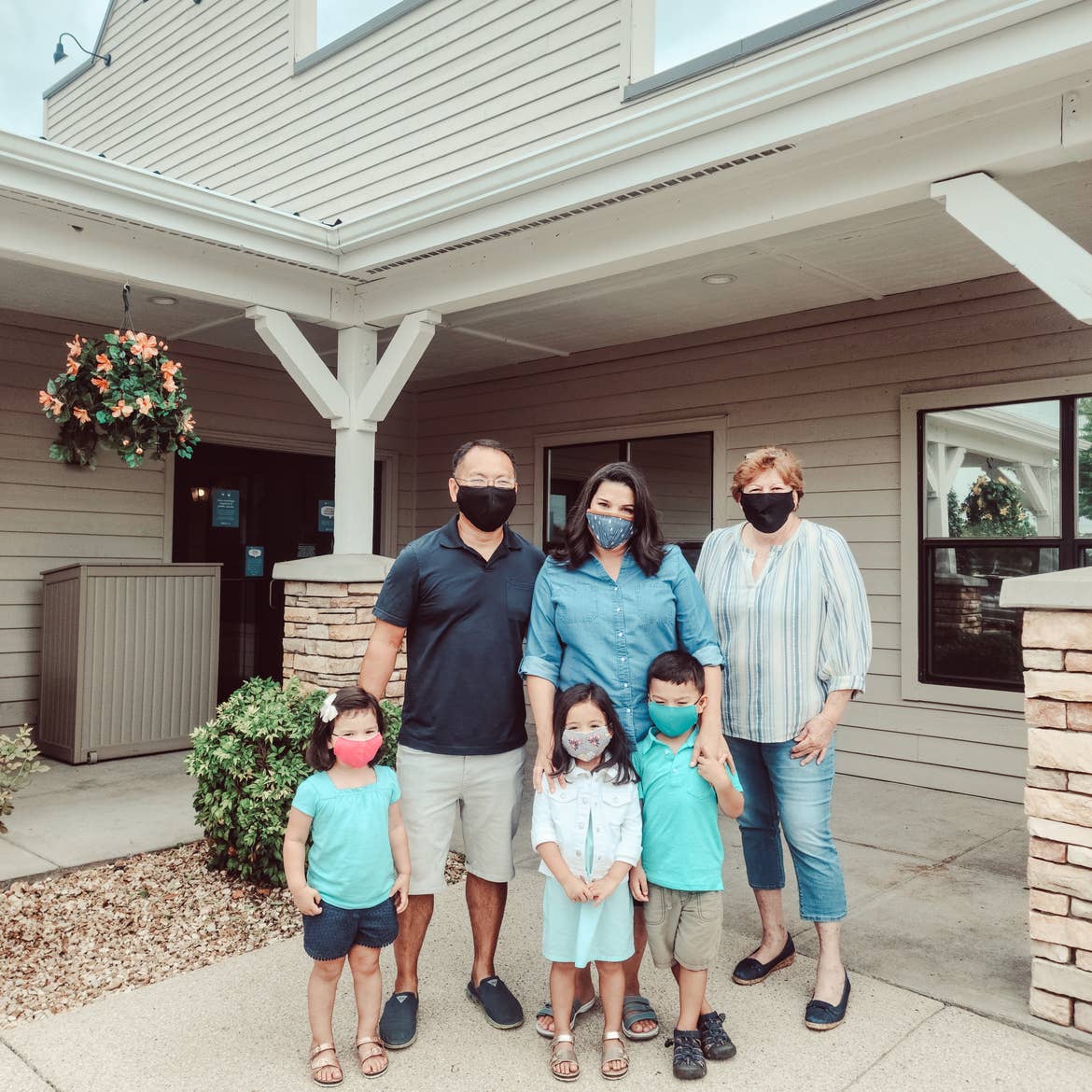 Our First Day in Branson
We started our vacation off right by getting in some R&R around the resort. My kids had a blast splashing around in the outdoor pool, and my mama mind was put at ease by the Safe Travels precautions in place: rearranged furniture, pool towels in our room and sanitizer stations throughout the area.

After our family swim, we ordered yummy carryout from the on-site restaurant, Grille on the Green, and took it all back to our villa for lunch together.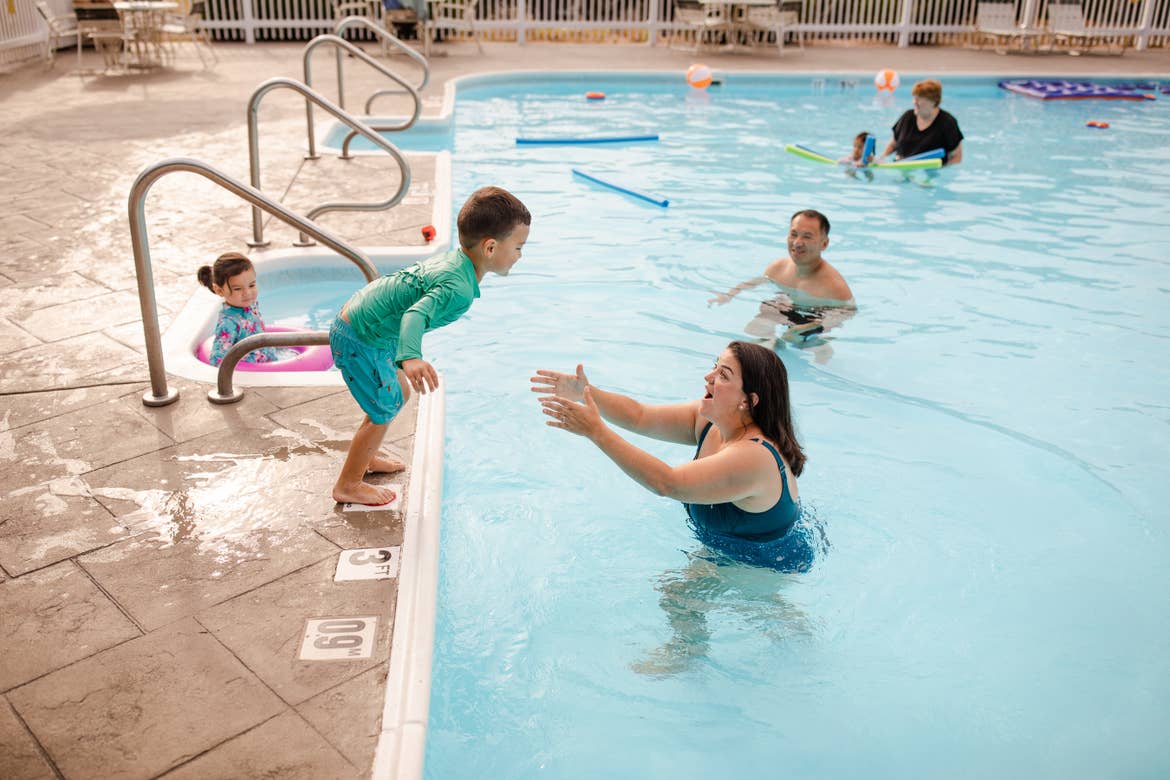 Our First Family Tubing Adventure on the Lake
In general, we're all about the outdoor fun (even a little more now), and Branson wasn't short on the fun in that department. One of our favorite stops was Table Rock Lake.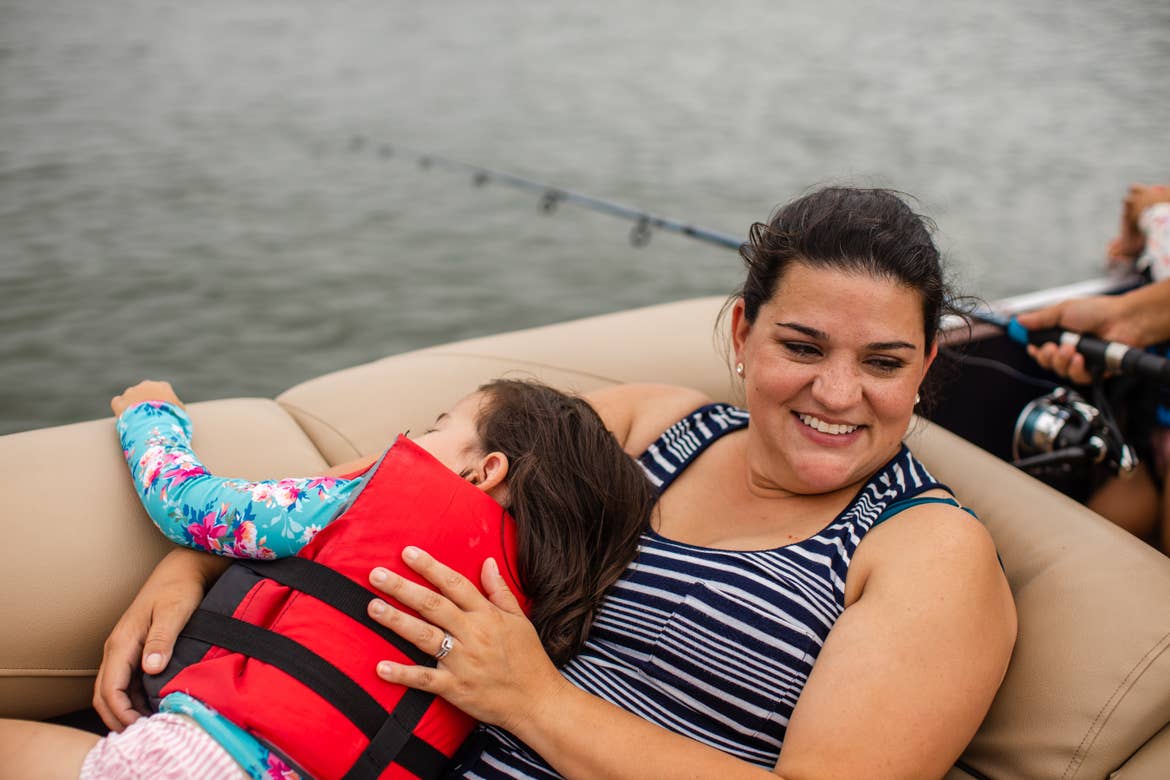 We rented a tritoon boat for the day and added the tubing package so the kids could try it out for the first time (ok, my hubby wanted a go at it, too). It was a blast!

We all enjoyed the gorgeous lake together, my son spent time fishing off the side of the boat, and we all had a good laugh when we realized everyone forgot to tie my tube to the boat on the first run.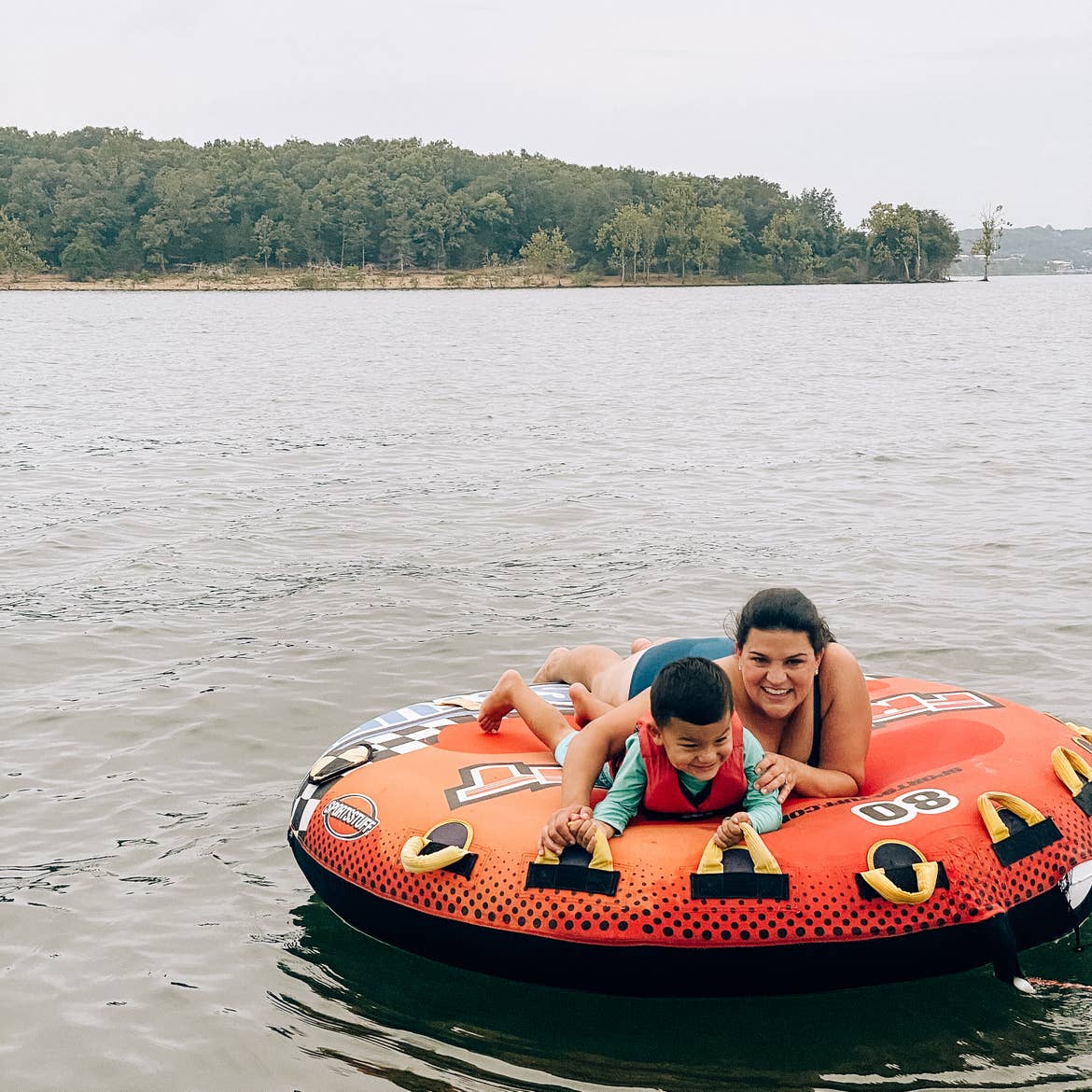 My mom especially loved our day on the boat because it reminded her of her childhood growing up on a lake. She helped my son bait his hook, and she cuddled with my oldest daughter while the rest of us went on our tubing adventures.

Also, she could completely relax because it was just us on the boat and she didn't have to worry about masks or any other precautions.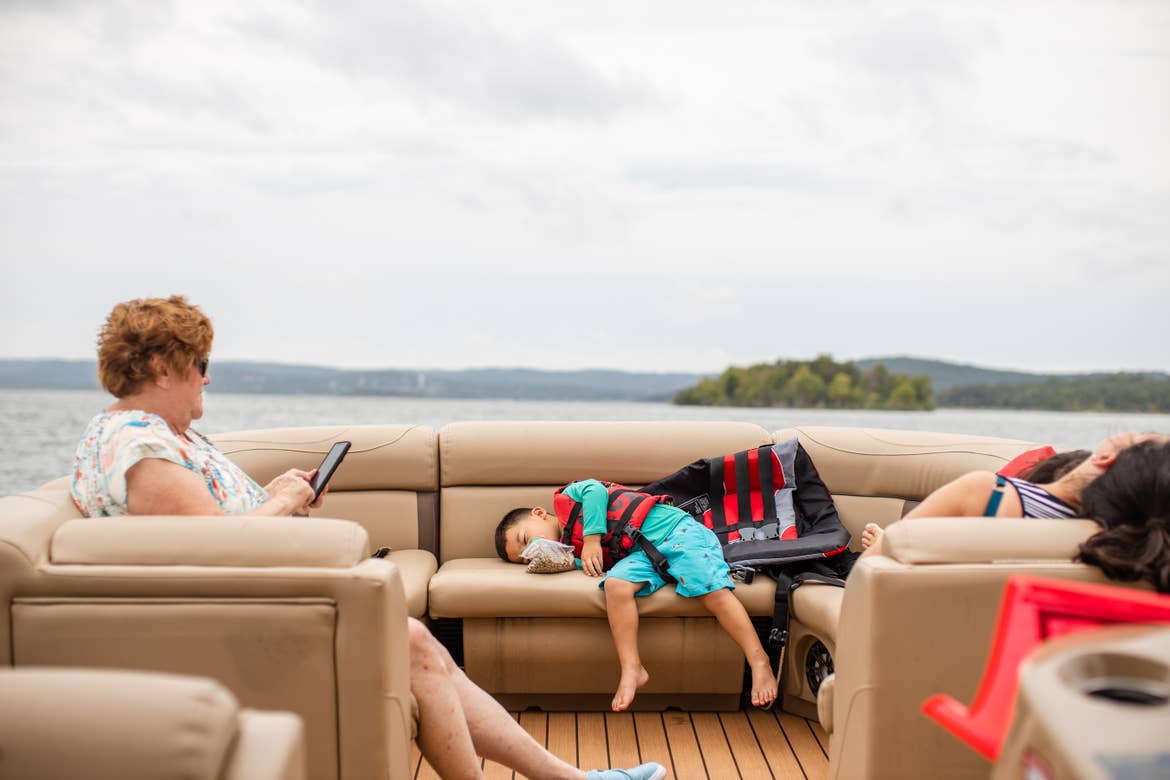 How you know you had a really good boat day.

It was a day filled with memories we won't soon forget.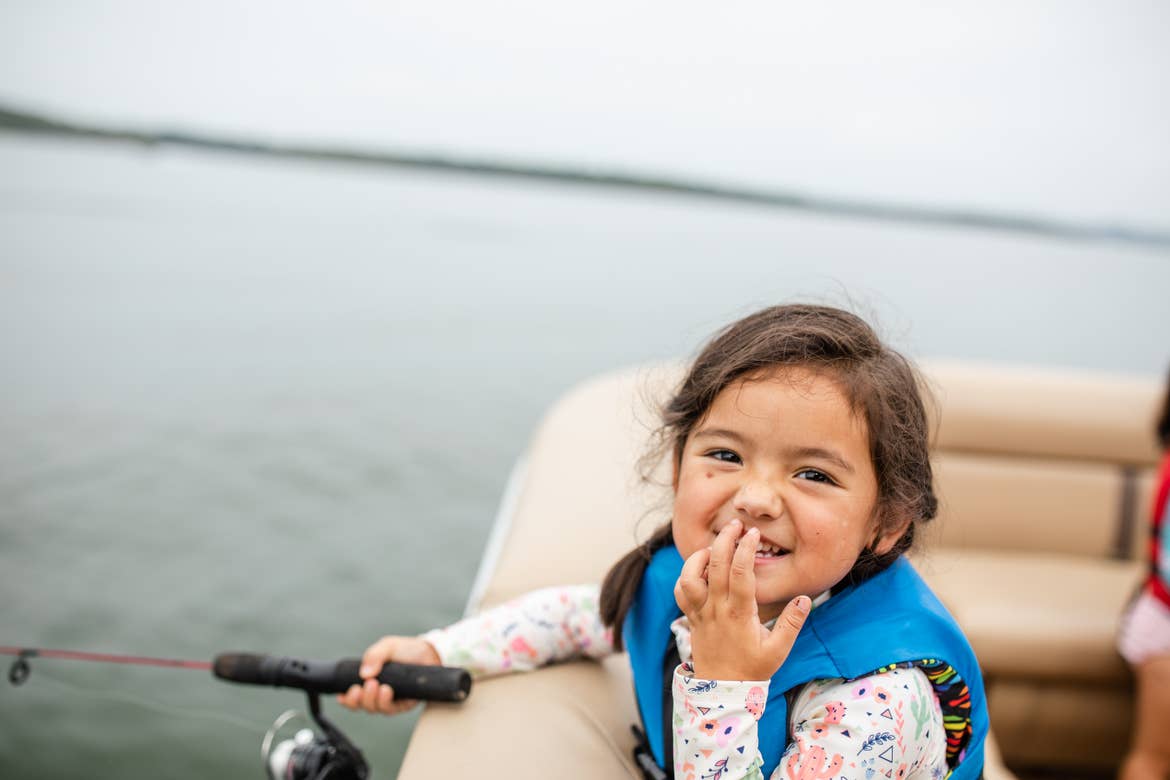 Hitting the Nearby Branson Hiking Trails
A getaway with our family wouldn't be complete without at least one fantastic family hike with the kids. The Waterfall Trail did not disappoint, and we all really enjoyed our time out in nature together.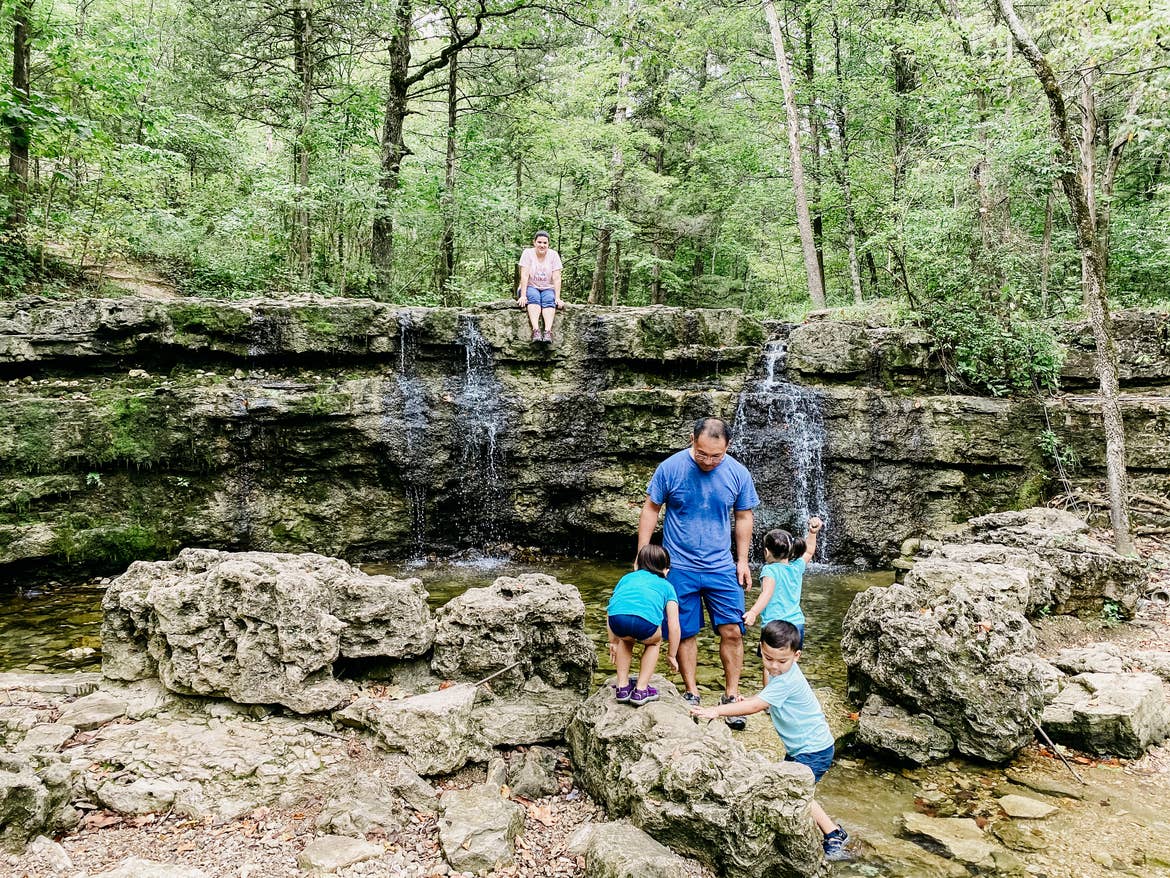 We hiked just over a mile and a half to and from the waterfall. The rocky trail ran alongside Roark Creek, and my kids loved finding little snails and critters in the chilly water.

We were all decked out in our water shoes because it was slippery in spots and the kids wanted to splash around.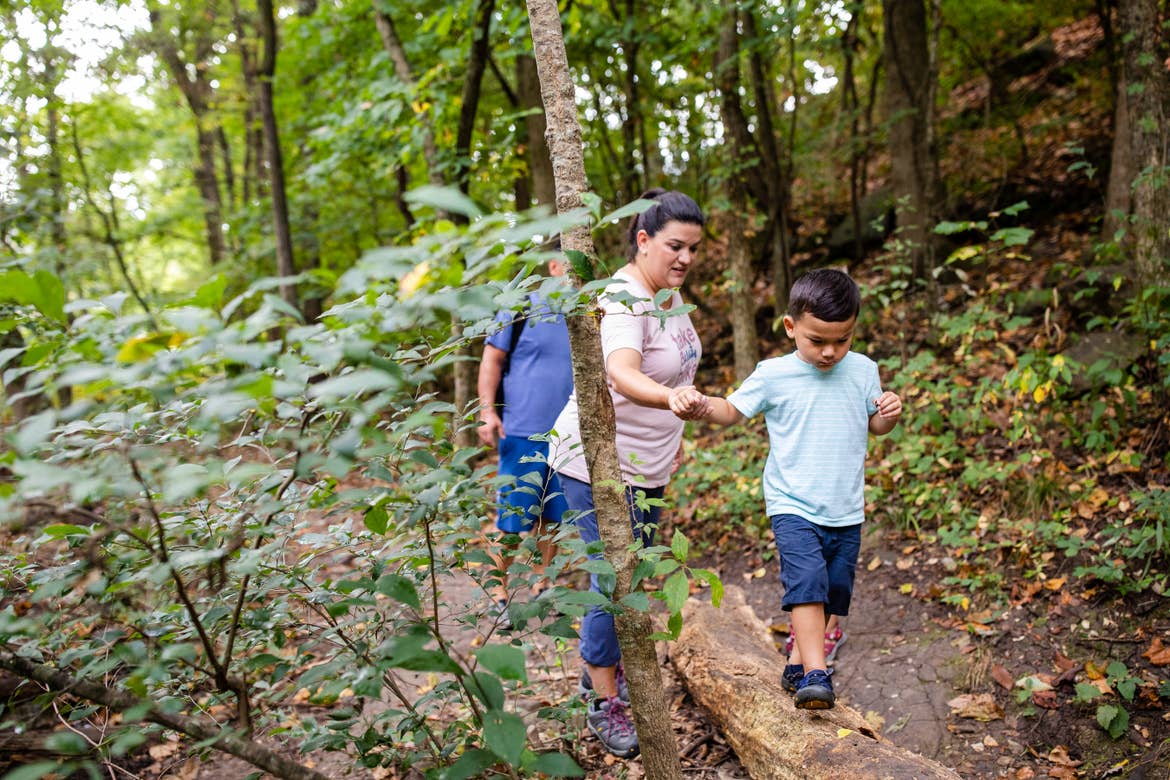 For us, the waterfall was the payoff, but for the kids, not so much. We try to turn every hike into a learning opportunity, so the kids stick with it. We ask them to count how many rocks they can step on to get across the creek or stop to look at cool bugs we'll look up after we get back to the resort.

If all else fails, we break out the snacks. Snacks always save the day.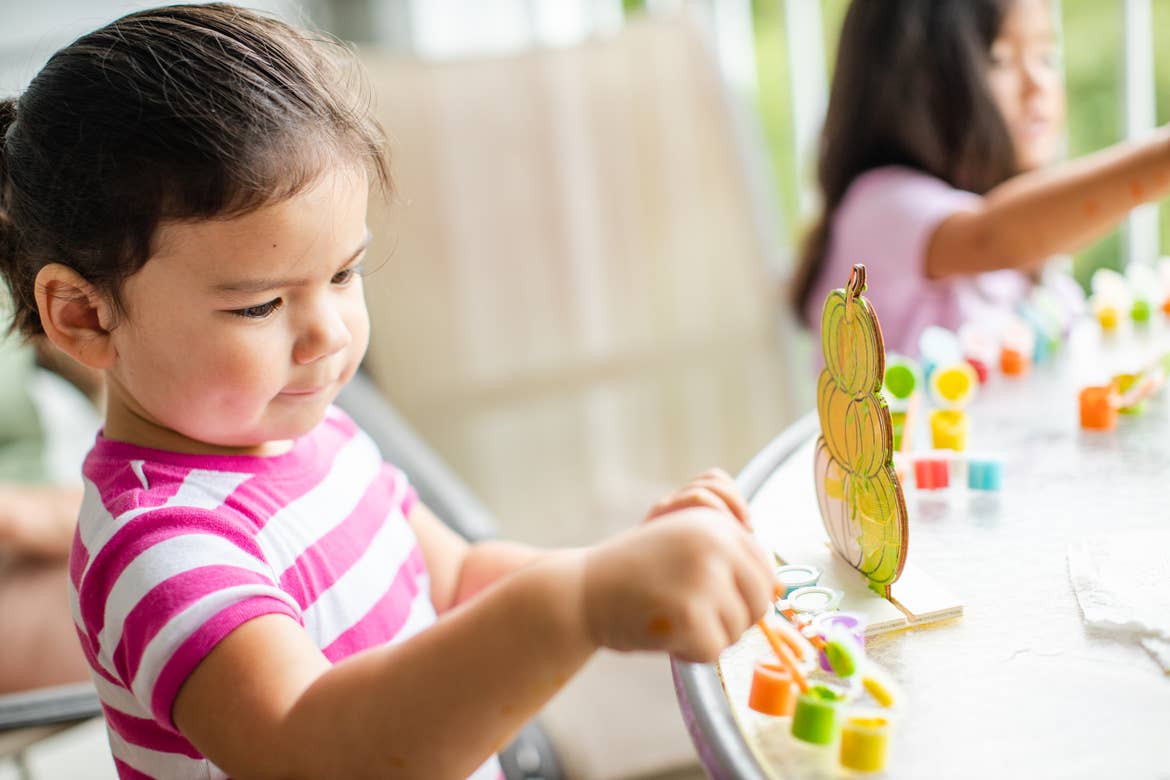 Holiday Hills Resort Activities for Rainy Days
One rainy day kept us close to our villa, but we didn't mind one bit. The indoor pool was the perfect place to escape the weather and still have a ton of fun.

Again, the resort did such a great job with its Safe Travels program. We felt safe the entire morning.

I was also impressed by the incredibly friendly Holiday Hills Resort staff. They were so attentive and careful around all of the guests. I trusted my family with them the entire week away, and I would do it again.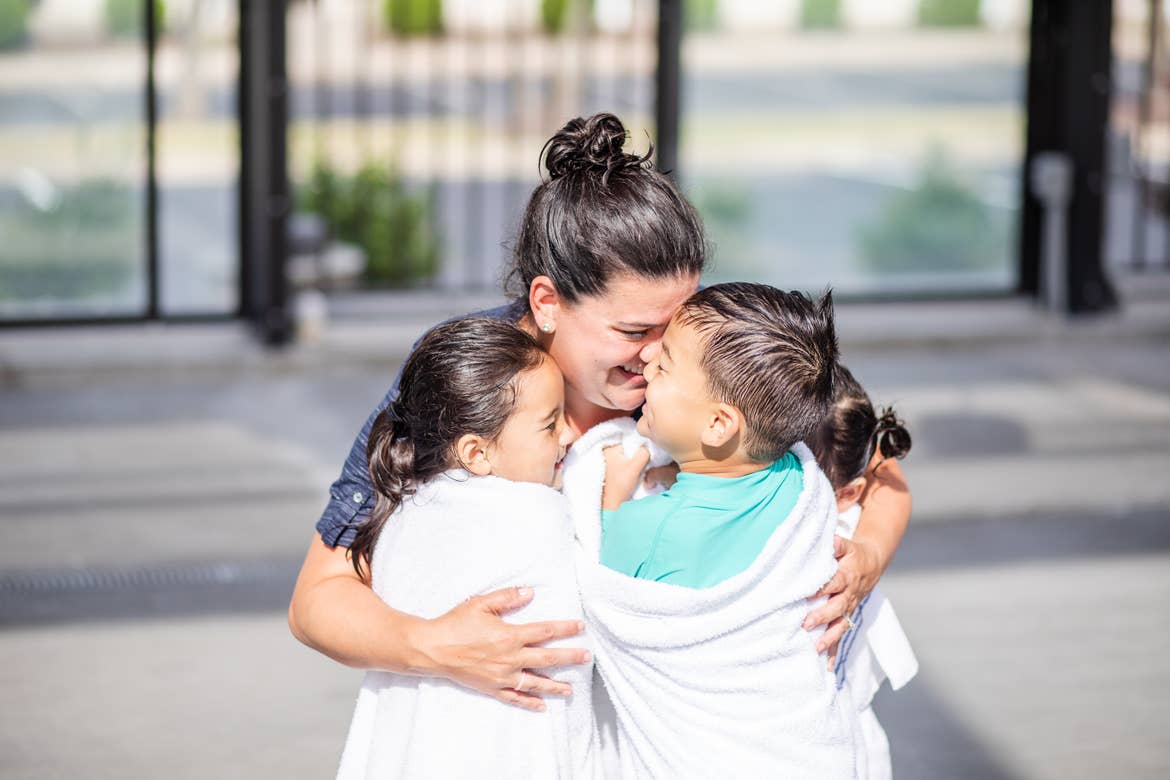 The weather cleared just in time for us to visit the nearby 165 Scenic Overlook, and I'm so glad we made the short 15-minute drive. It didn't look like a picturesque stop from the road, but just over the edge, the views went on for what felt like days.

We couldn't stop taking photos together. My kids don't usually stay up late enough to enjoy summer sunsets with the adults, but this one was worth a few little sleepyheads the next day. Must-Do Branson Activities & Attractions
The Fountain Show at Branson Landing
No trip to Branson would be complete without a stop at Branson Landing for the famous fountain show. I was concerned about the crowds in the area, but we ended up being able to keep our distance without issue.

The outdoor seating at White River Fish House gave us the perfect view of the lake and fountains, and we were able to grab a front-row spot for the dusk show. The kids couldn't get enough of the fire, lights and dancing water.


Zip lining at Parakeet Pete's
We finished off the night with a little kid-friendly zip line ride at Parakeet Pete's. It was another first for our kids and another memory for the books.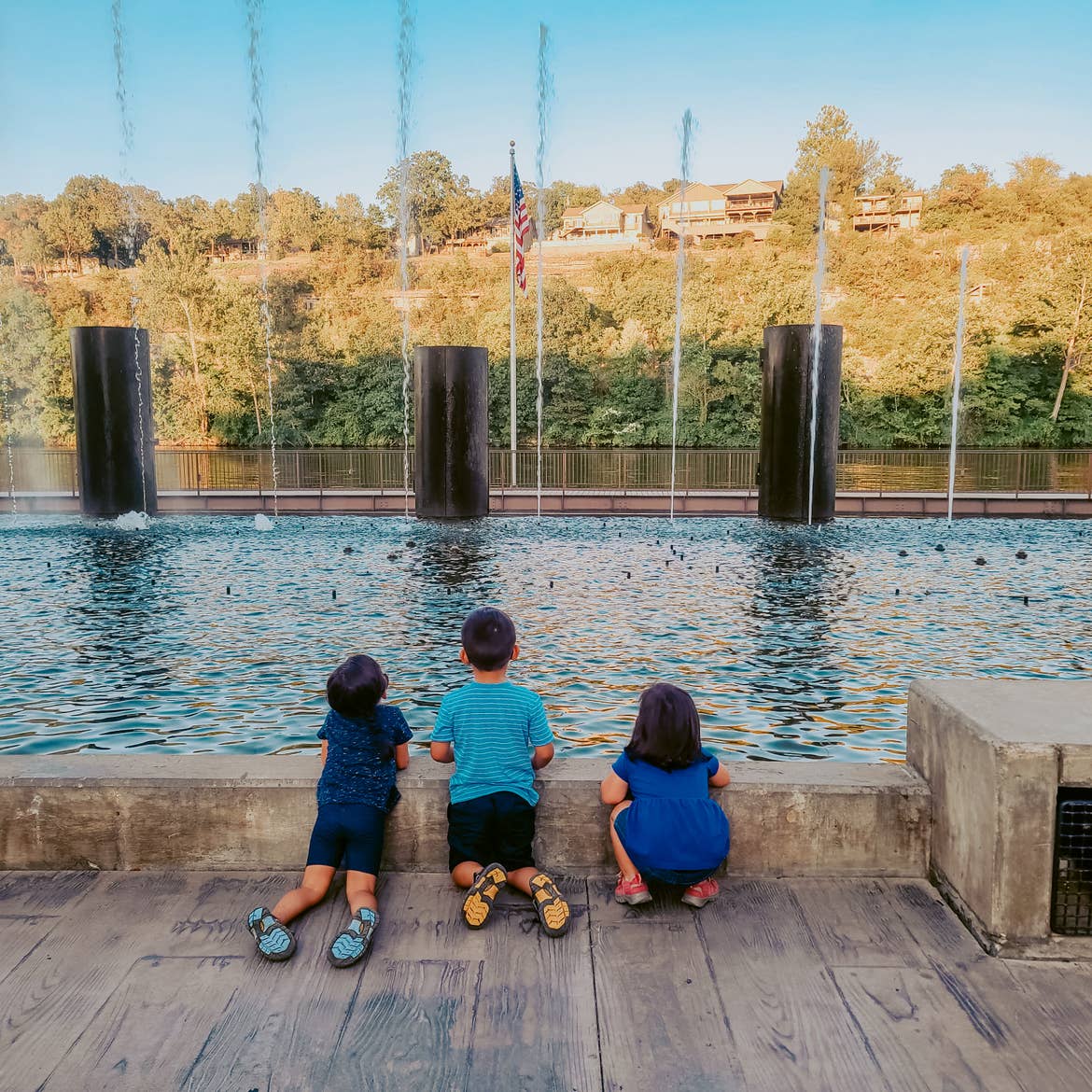 Oh! And don't forget to stop at the Branson mural wall for a fun family photo op! You'll need Instagram proof, right?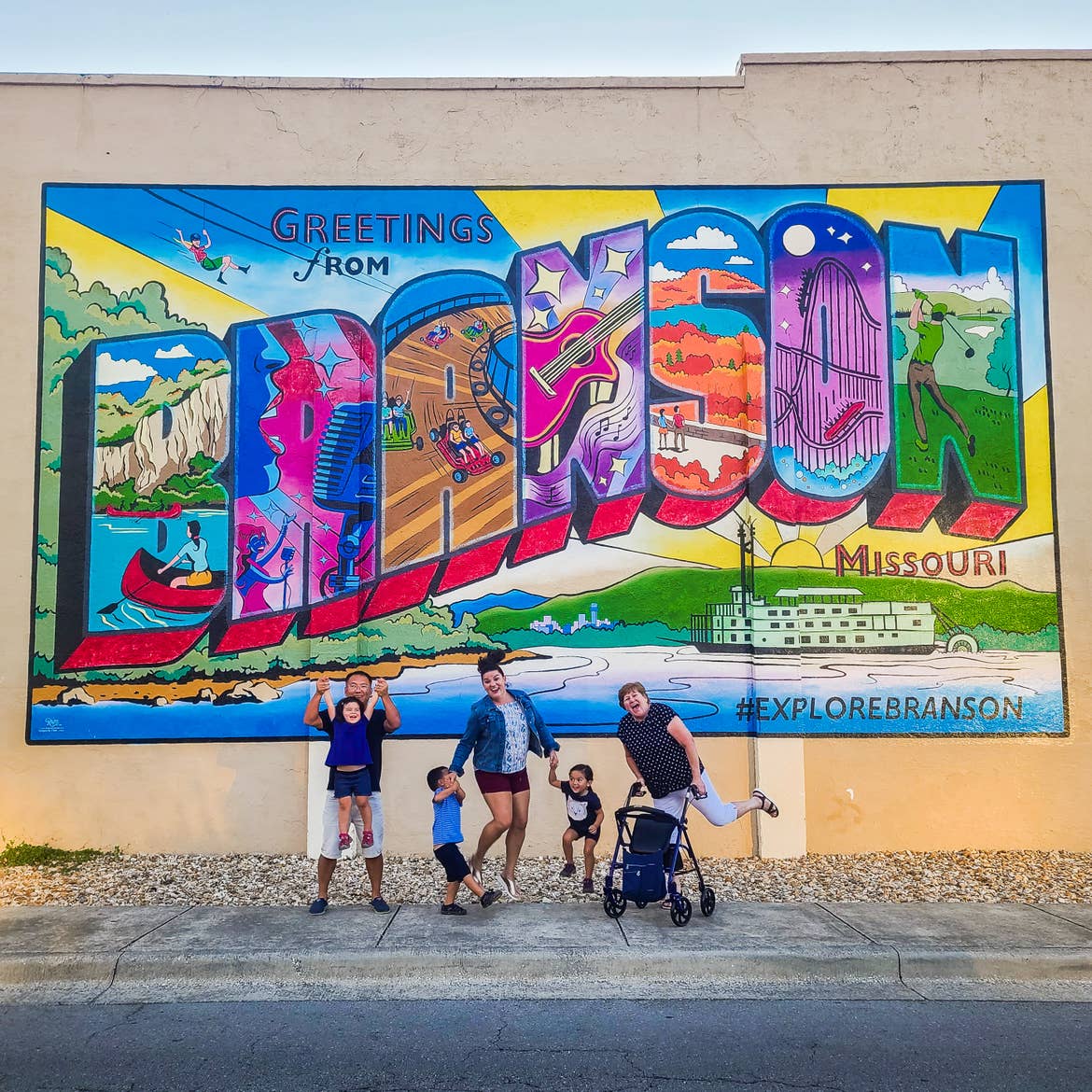 Riding the Branson Scenic Railway
Another final rainy morning left us looking for an indoor activity we could all safely enjoy together. The Branson Scenic Railway ride was the perfect solution.

With limited capacity, we enjoyed a car almost to ourselves. My kids danced around to the 40s music, let out squeals of delight when we went through a mountain tunnel and loved meeting the friendly trainmen.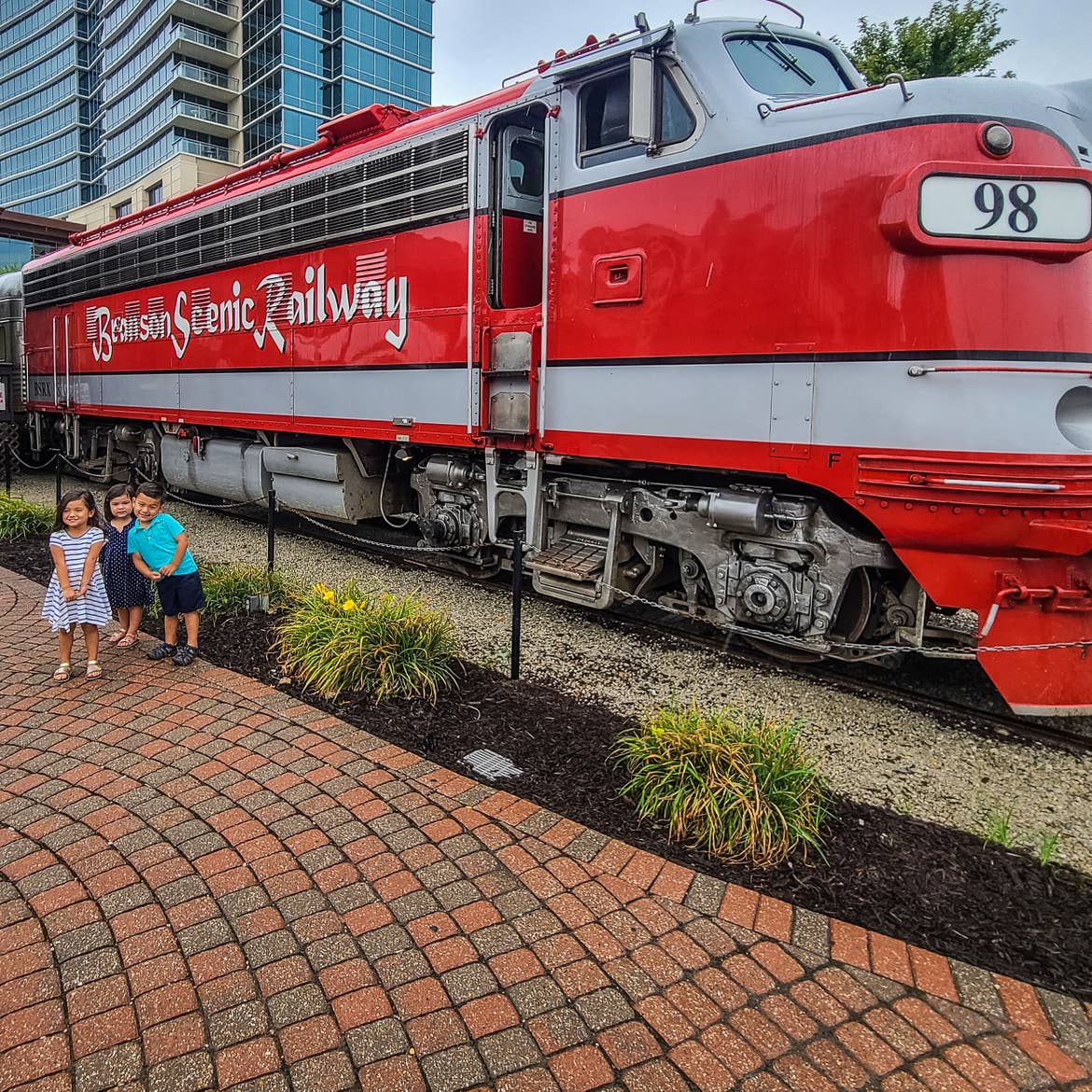 Enjoying Some Downtime
Later during naptime back at the villa, I sat out on the balcony (epic view included) and read a book while I enjoyed a hot cup of tea. Seriously, that hour in and of itself might as well have been a mini-vacation.

I couldn't believe I was able to squeeze in a little bit of "me" time on a family vacation. Having multiple bedrooms, living spaces and yes—a gorgeous balcony—really gave us all plenty of room to spread out and enjoy naps and this little time to myself.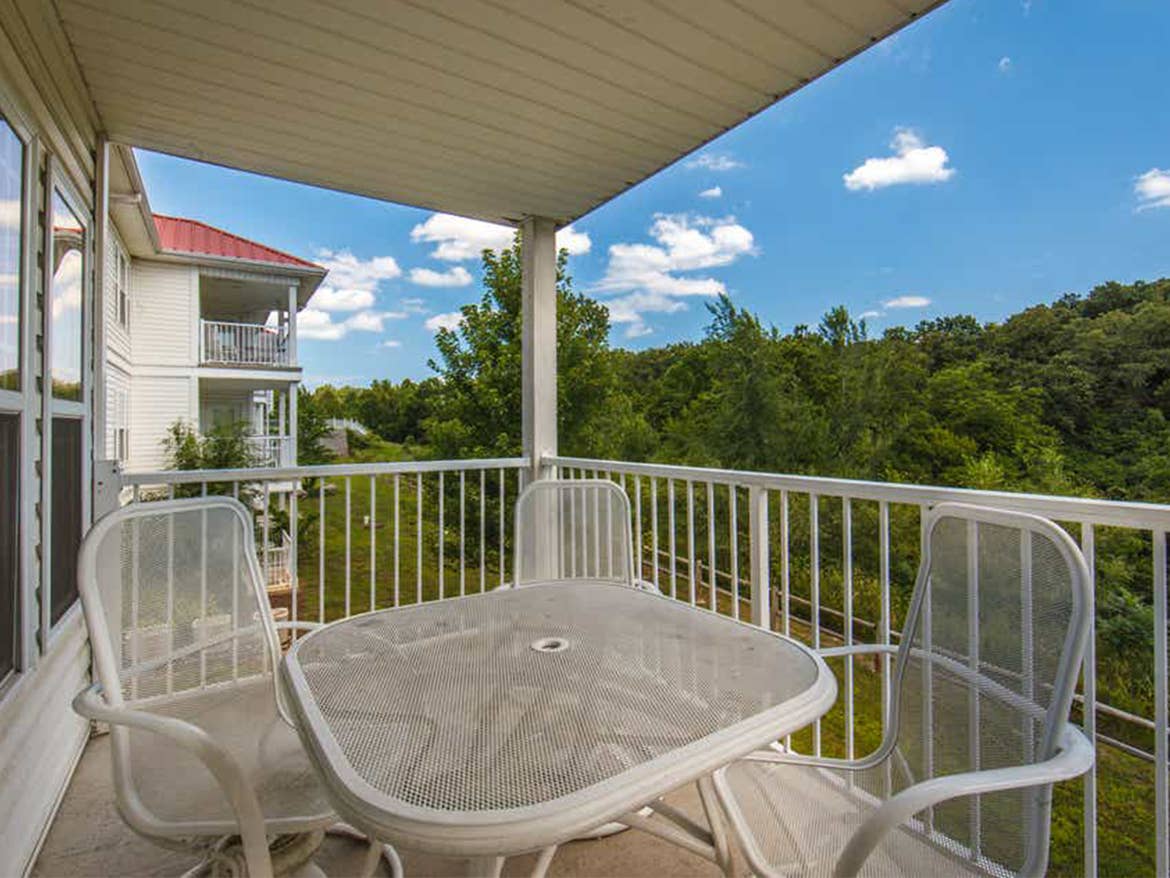 A Vacation with Peace of Mind
We chose to skip the traditional Branson attractions this time. I mean, the town does boast more theater seats than Broadway, and I'm still sad we didn't get to see a show.

On the other hand, we saw so many unique attractions we wouldn't have seen otherwise. We had an incredible vacation, with plenty of nature and fun, and I didn't have to worry even once about safety.

That was such a relief both for myself, my husband and kids, of course, but especially for getting to bring along my mom for all the vacation memories, too.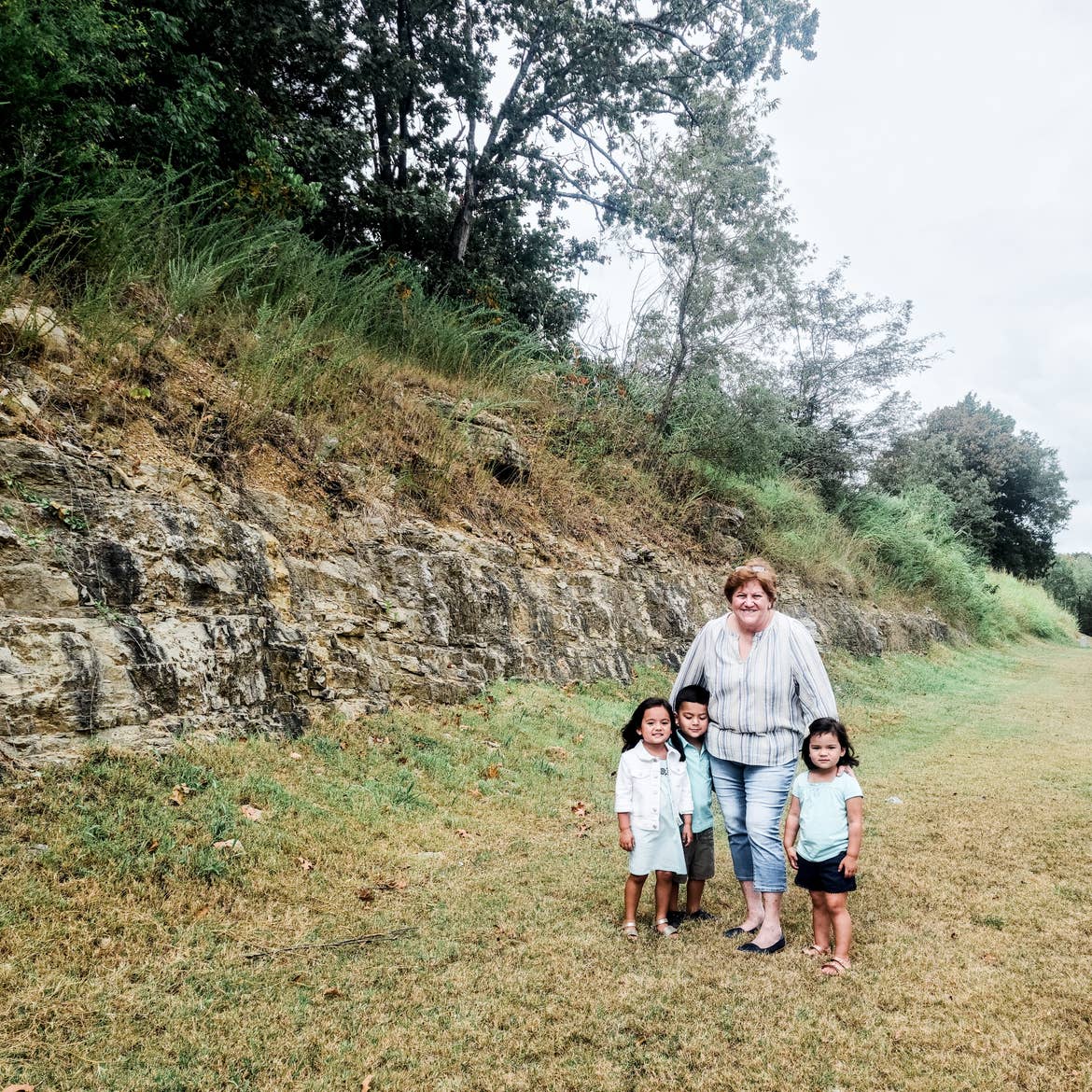 I hope our little trip recap gave you some inside tips on how to plan your nature-filled family trip to Branson. In my opinion, Branson, Missouri, is the perfect destination for tons of outdoor fun.

And the Holiday Inn Club Vacations Holiday Hills Resort is the ideal home away from home for the whole gang. Especially for "right now."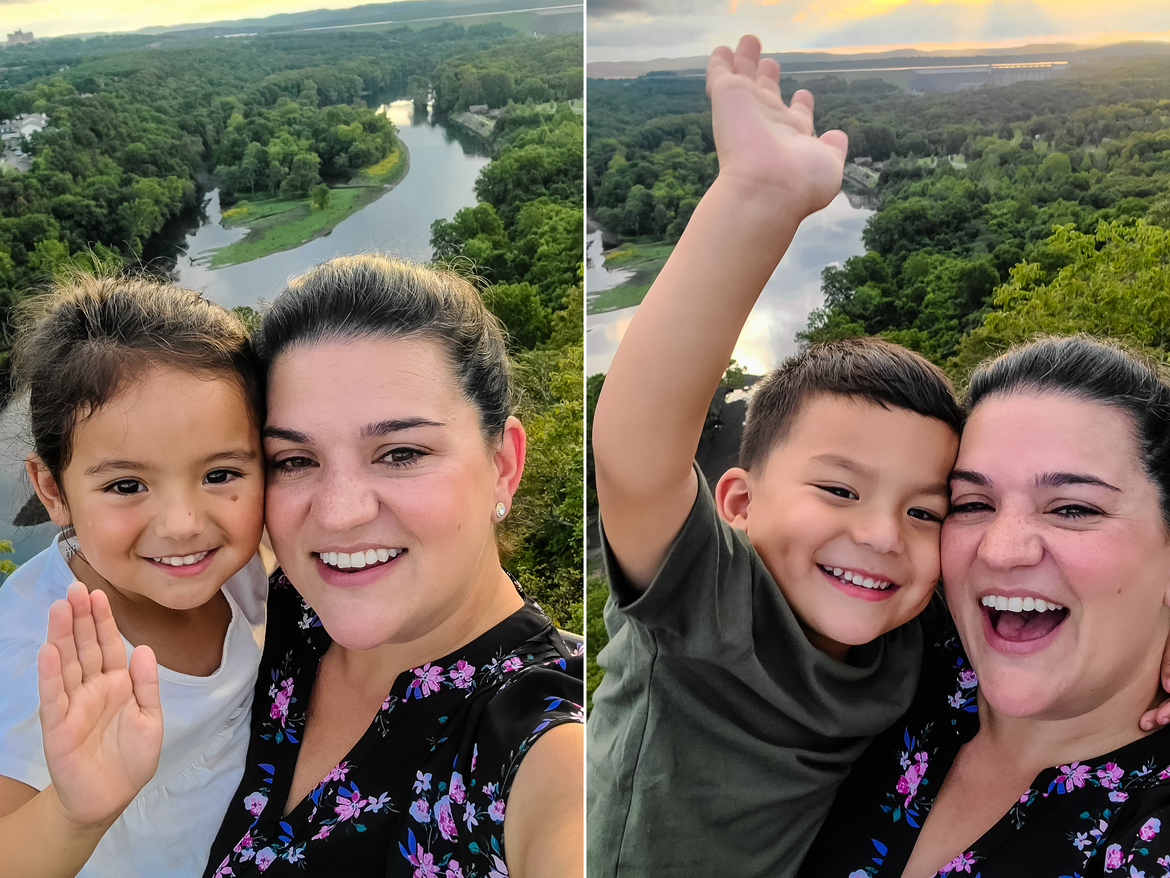 Our guest bloggers are compensated for their writing contributions and honest opinions.

All information is subject to change. This article is a curated guide and is neither sponsored nor considered an official endorsement. Please be sure to check information directly with any/all tours, guides or companies for the most up-to-date and direct details.